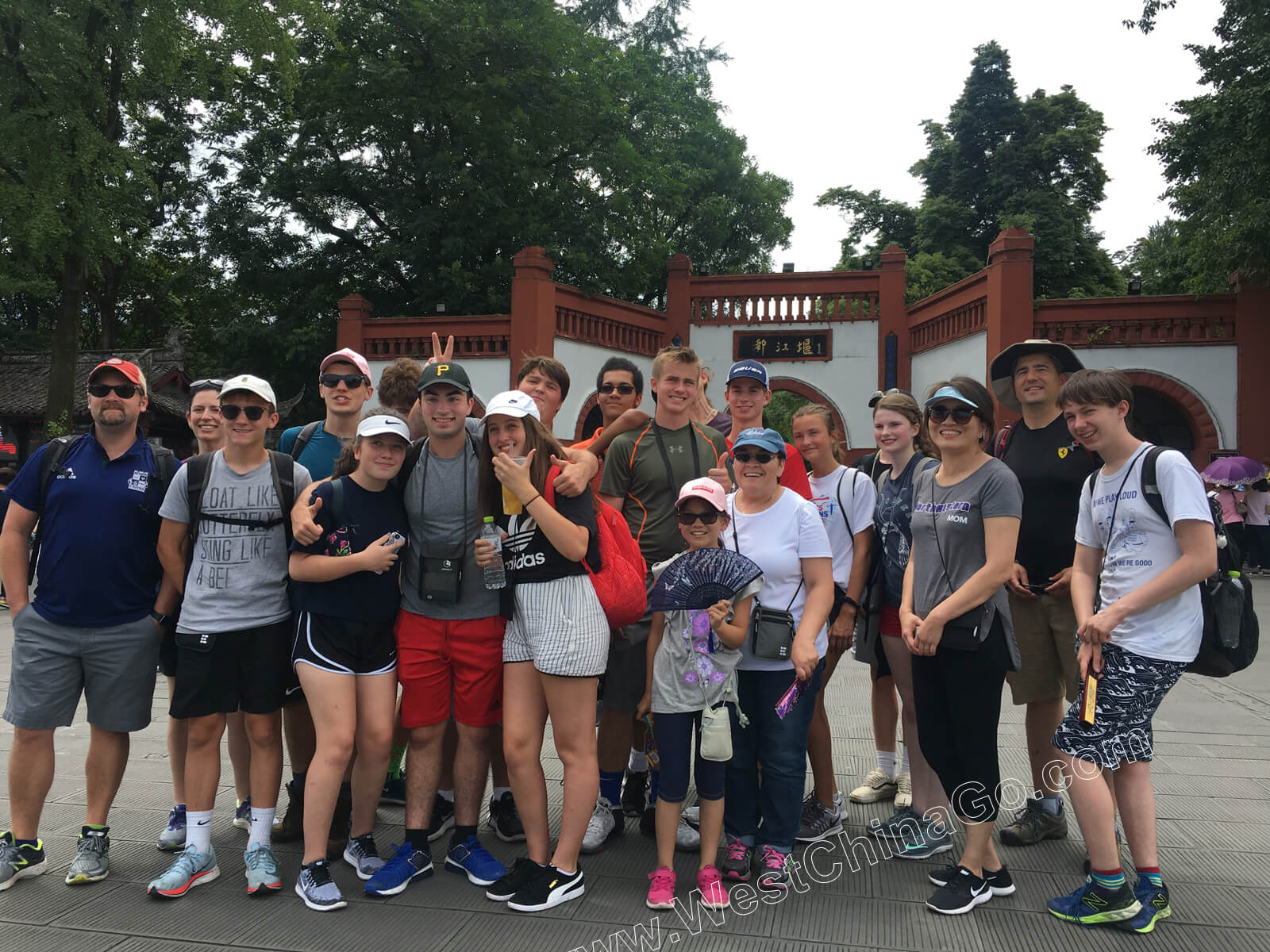 1Day Dujiangyan Panda Base+Dujiangyan Irrigation Private Tour
1Day Dujiangyan Panda Volunteer+Dujiangyan Irrigation system Private Tour
| Tour Number | Price |
| --- | --- |
| Tour for 1 Traveler | 319 usd |
| Tour for 2 Travelers | 179 usd/per |
| Tour for 3-6 Travelers | 149 usd/per |
| Tour for 7-10 Travelers | 109 usd/per |
| Tour for >10 Travelers | inquiry |
Highlights
★ Small-group tour
★ Informative, friendly and professional guide
★ Ideal choice for families
★ Enjoy a day away from the hustle and bustle of the city
Price Inclusions:
Private Transportation:Private transportation according to group size,Hotel pick-up & drop-off service,
Guide: English speaking Tour guide
Meal:Lunch in local restaurant
Entrance fee:Entrance fee of Panda Base &Dujiangyan Irrigation
Price Exclusions:
Optional tour programs :Taking pictures with panda(1800rmb/person)
Panda Volunteer program in Dujiangyan Panda Base(700rmb/person)
Private expense: such as Panda souvenir,laundry,drinks,telephone calls,optional activities
Gratitude to your guide and driver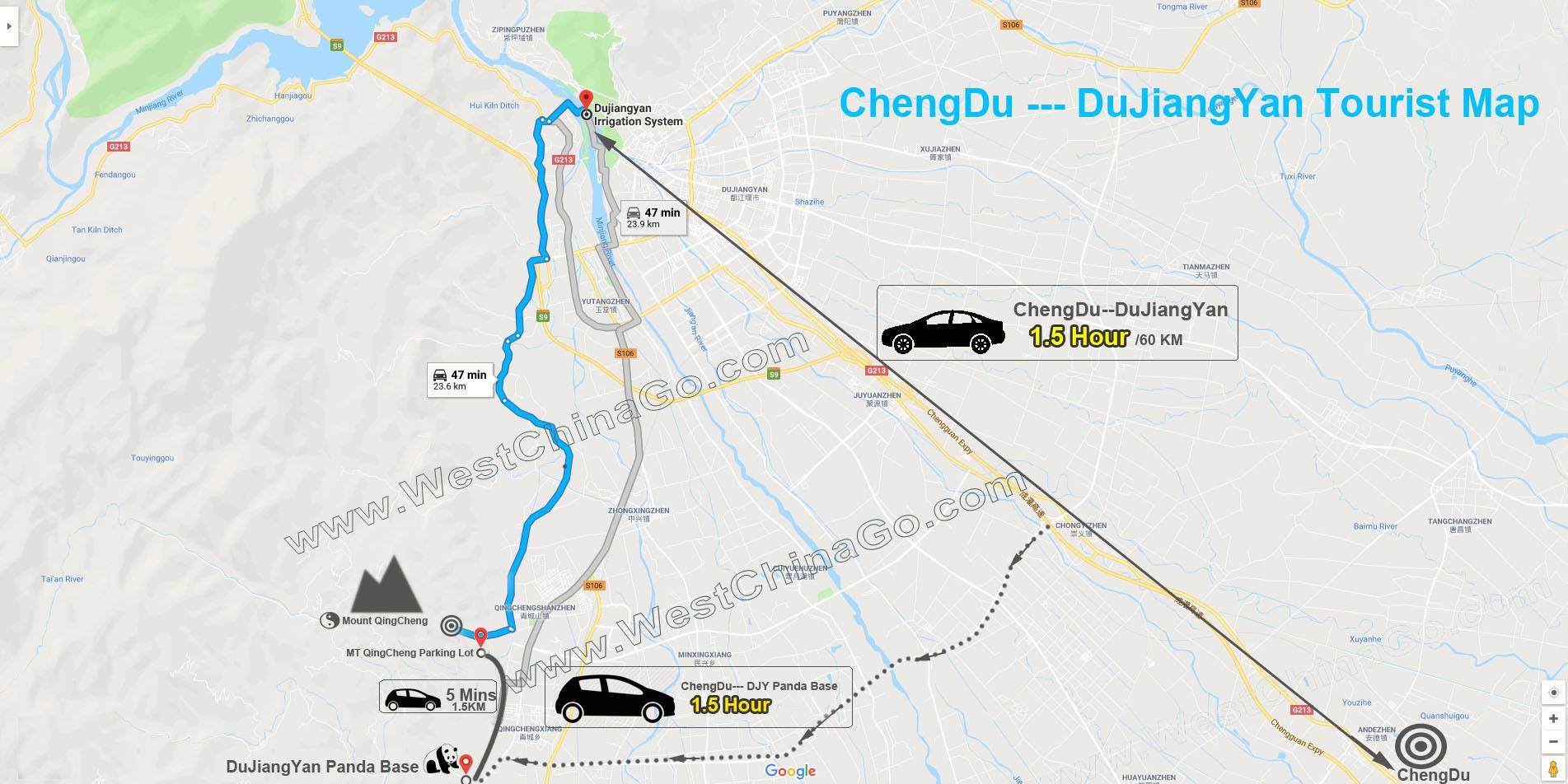 What You Can Expect
1. Visit much less crowded panda base in Dujiangyan,where you may work as panda volunteer,in the afternoon,marvel the world culture heritage site-Dujiangyan Irrigatio..
2. Panda holding,panda volunteer.
---
1Day Dujiangyan Panda Base + DuJiangYan Irrigation system Private Tour Itinerary
Day 1:Chengdu-Dujiangyan Panda Base
Morning,our guide will meet you at the lobby in the hotel,then drive about 1.5 hours to Dujiangyan Panda Base.It is 60km away from Chengdu, Compared with busy Chengdu Panda Breeding Center,here is a few tourist,better visiting experience.you can choose just only feed the panda without other panda volunteer's program work.
Tour around the Dujiangyan Panda Base will need 1-2 Hours,if you want to just feed the panda,please do let us know in advance,we will help you to reserve.
After the tour in Dujiangyan Panda Base
After the tour in Dujiangyan Panda Base,drive about 30-45 minutes to DuJiangYan Irrigation system.
cross the stylish grand South Bridge to Dujiangyan Irrigation main entrance-Li Dui Park.
Meal:local popular restaurants
DuJiangYan Irrigation system
Visit The bonsai work, ancient crape myrtle trees and ponds teeming with goldfish perfectly conform to the Chinese concept of fengshui.Then keep walking to the man-made island where you are going to see the 3 major parts of Dujiangyan Irrigation System-Bottle-Neck Channel,Flying-Sand Wire,Fish Mouth.
You may walk on the exciting Anlan suspension bridge which is next to the Fish-mouth,it will swing from left to right,pretty fun!
If weather permit,you can see the whole Dujiangyan city and beyond.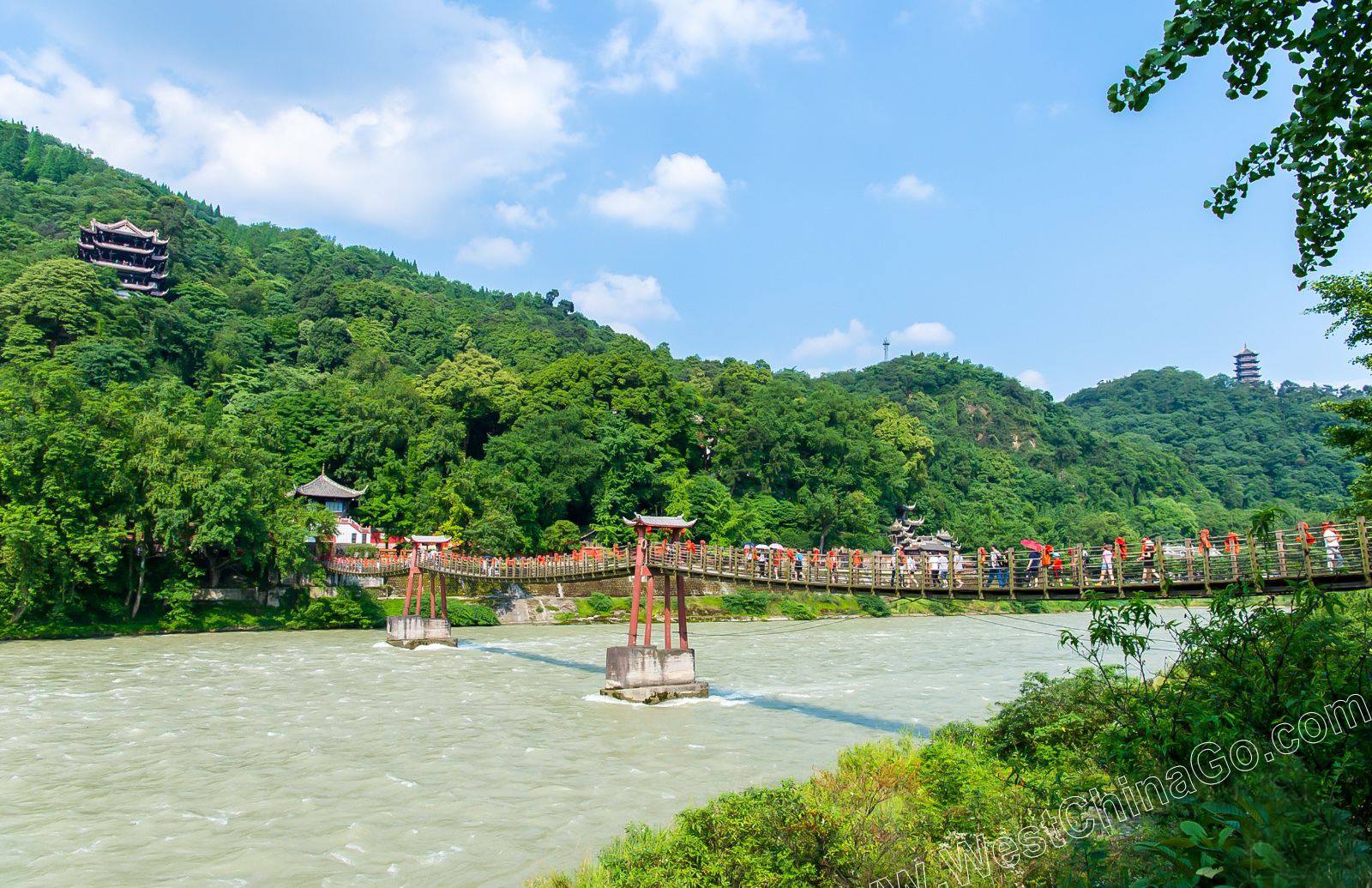 Dujiangyan Irrigation system To ChengDu
When finish the trip of Dujiangyan Irrigation system,transfer back your hotel in Chengdu (1-1.5 Hours)..tours ends up
Accommodation:A/N
Meal:A/N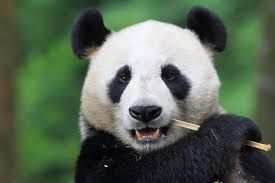 ChengDu WestChinaGo Travel Service
www.WestChinaGo.com
Tel:+86-135-4089-3980
info@WestChinaGo.com
---
[contact-form-7 id="19898″ title="KONTAKT11″]