1-Day XiAn Terracotta Warriors Tour
| Tour Number | Price |
| --- | --- |
| Tour for 1 Traveler | USD/Per |
| Tour for 2 Travelers | USD/Per |
| Tour for 3 Travelers | USD/Per |
| Tour for 4 Travelers | USD/Per |
| Tour for 5 Travelers | USD/Per |
What is included?
Bike or ebike rental on the City Wall
English-speaking guide service
Admission fees, meals and transportation as listed in details
What is excluded?
Personal expenses, optional items or anything else not specifically mentioned
Gratuities to the tour guide & driver (usually CNY 50-100 per person, please tip them separately). It is not compulsory but would be highly appreciated.
Experience the Best xian highlights!
• Product: Small group limited to maximum 6 participants, well-designed itineraries without shopping or hidden costs
• Guide: Friendly and finest licensed guide who is not only fluent in English but also will assist you all round your tour
• Driver: Trust worthy licensed local driver with over 5 years driving experience, familiar with the roads and itineraries to all destinations and restaurants
• Vehicle: Insured 7-seat business vehicles equipped with air purifier, recycled every 4 years, and registered with Xi'an Tourism Administration
• Meals: A featured local Chinese restaurant offering delicious Xi'an local food
• Service: 24/7 customer service; portable Wi-Fi; bottle water and beer free of charge at refreshments kiosk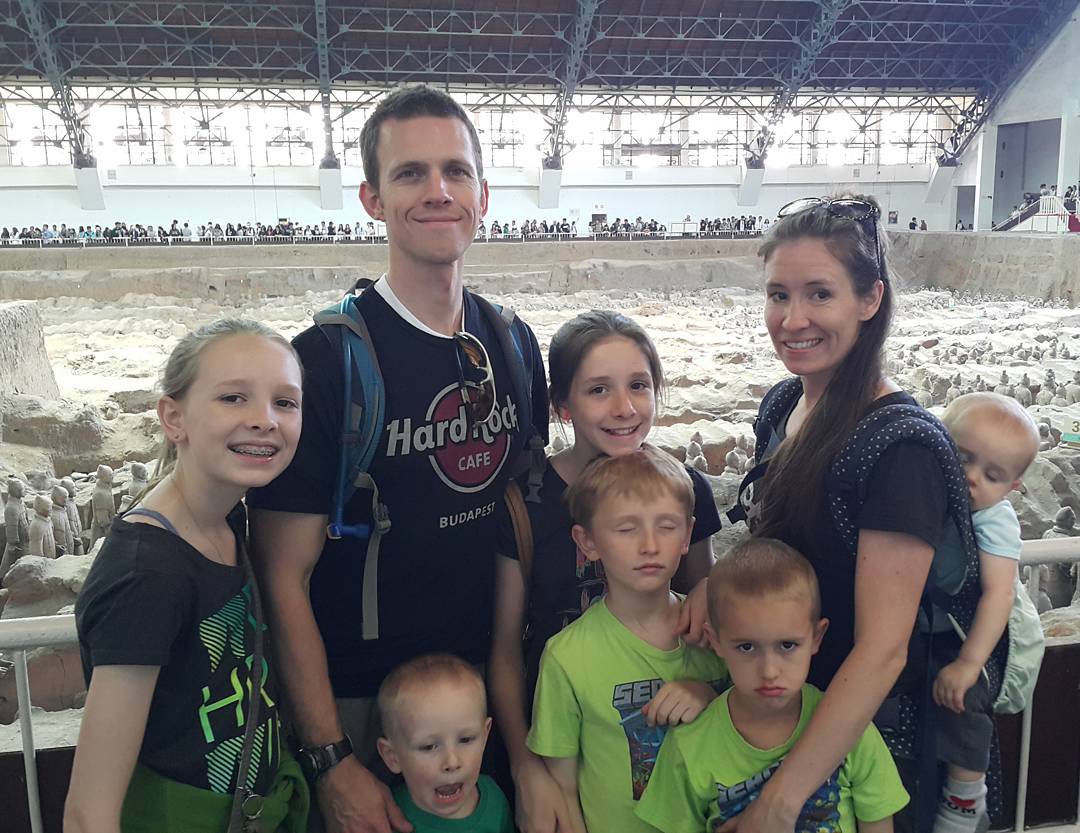 Highlights:
• Skip the line at the entrance of Terracotta Warriors Museum
• Use a telescope to get a closer view of the terracotta warriors
• Use an FM headset to keep out external noise disturbances
• Get a panoramic view of the city by walking, cycling, or taking an eco-car on the City Wall
• Taste the local people's favorite daily food at a local restaurant
• Equipped each vehicle with air purifier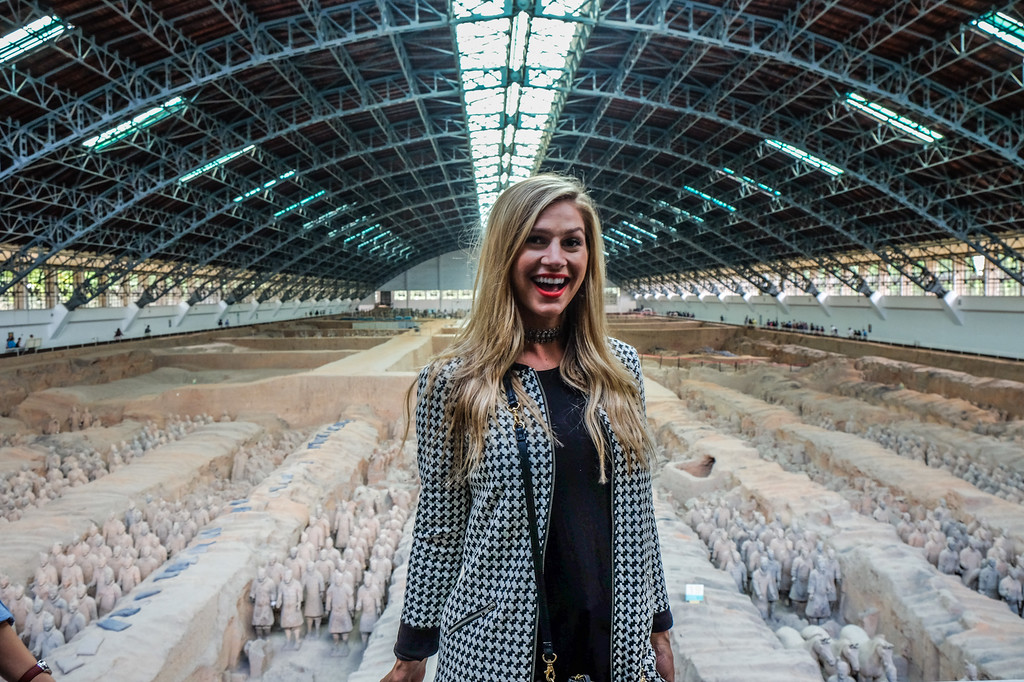 1-Day XiAn Terracotta Warriors Tour Itinerary
7:30 a.m
Xi'an downtown hotel pickup & transfer to Terracotta Warriors (about 1 hour)
Please note: Free pickup/drop-off available for hotels situated within the 3rd Ring Road of Xi'an, otherwise additional charge applies.
You will acquire rich background information about the city from your well-educated, expert guide. Being prepared with a little knowledge about the Terracotta Army beforehand is highly recommended for a perfect trip if you don't just want to see lots of similar-looking stone statues. We recommend you watch the following video on YouTube about the history of the Terracotta Army and Emperor Qin Shi Huang, or this one alternatively.
9:00 a.m. Terracotta Warriors and the Mausoleum of Qin Shi Huang (about 2.5 hours)
There are three pits in the museum. Our recommended visiting sequence is Pit 1 – Pit 2 – Pit 3 – Bronze Chariot Pit – the Mausoleum of Qin Shi Huang as you will follow historical clues that lead from general to detailed information.
Pit 1

is the largest of the pits and it is estimated to house around 6,000 figures as well as a great quantity of bronze weaponry. You will be shocked by the large scale of the figures lining up, and will feel as if you have been taken back to the Qin Dynasty when the army of soldiers was waiting to go out to battle.

Pit 2

is not as large as Pit 1. It is estimated that the terracotta warriors and horses in this pit amount to 1,300 figures. However, the great variety makes it top-rated among all three pits.

Pit 3

is the smallest one with only 72 terracotta warriors and horses. It is believed that it served as the headquarters for the army, directing the warriors in Pit 1 and Pit 2.
The Bronze Chariot Pit exhibits two painted bronze chariots in a large scale. As burial objects, the bronze chariots represent Emperor Qin Shi Huang's vehicles. Crowned as "the King of Bronze Ware", the bronze chariots are the earliest, largest, and best-preserved bronze artifacts in the world.
12:00 p.m. Lunch at a local restaurant (about 1 hour)
We have selected a local restaurant near the Terracotta Warriors Museum. There, you can experience the most authentic Xi'an local food.
You'll have the chance to taste the local people's favorite food, such as Rou Jia Mo (肉夹馍, we also call it a Chinese hamburger), Yang Rou Pao Mo (羊肉泡馍, pita bread soaked in lamb soup; your guide will show you how to break the bread into small pieces), noodles, and dumplings.
1:30 p.m. Transfer to the City Wall (about 1 hour)
2:30 p.m. Walking, biking, or taking an eco-car on the Wall (about 2.5 hours)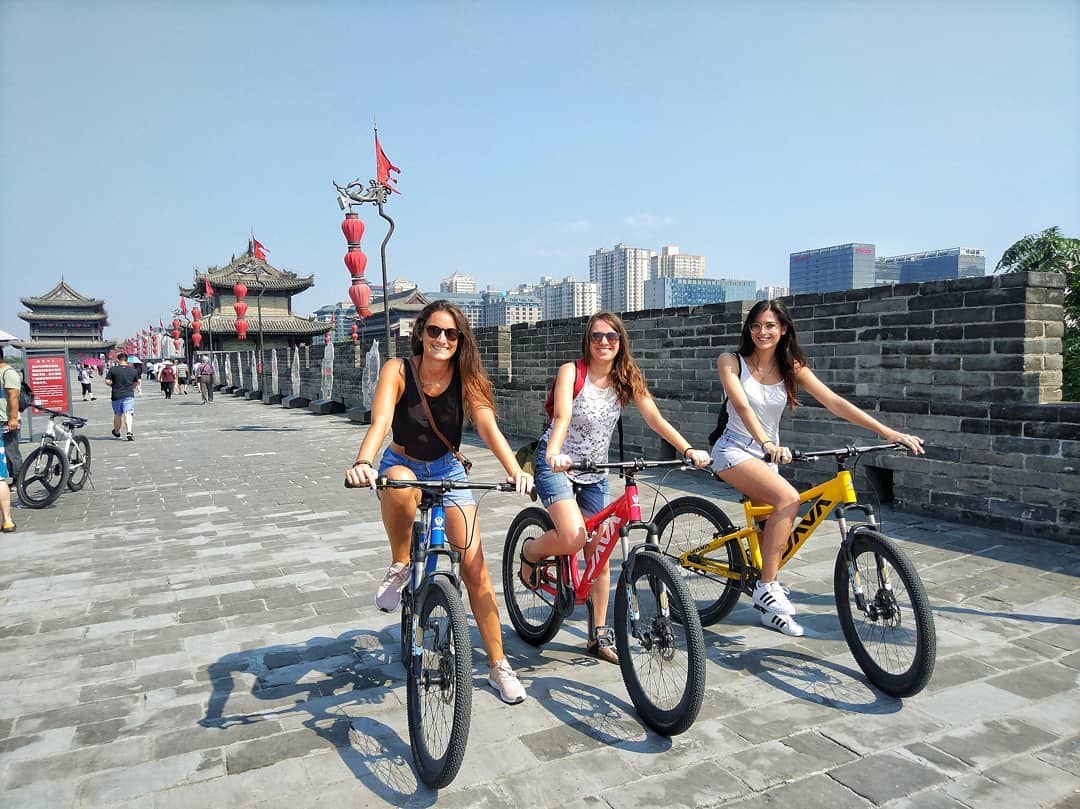 The first stop in the afternoon is the world's largest and the most well preserved medieval city wall. We begin our exploration of the medieval city wall at "Yongning gate", the most thoroughly restored part of the wall. Then we continue our journey to the museum containing the beautifully made mural explaining the rich history behind the this iconic city wall.
While the temperature is still comfortable, you can hike, cycle or ride electric vehicles on the city wall to explore the wall at your own pace. Our guide will then bring you to another part of the city wall called Hanguangmen ruins where a museum is built around the section of the city ruins from 1400. Your guide will be waiting for you at 4:30 p.m. at South Gate (the bicycle service station).
In summer, it is very hot on the wall, so we suggest you to ride the essential part of the City Wall from East Gate to South Gate only, which is about 3.5 kilometers. Then we turn to wander around the foot of the wall to escape from sun exposure, if lucky, you'll have the chance to enjoy a free local folk performance – Shanxi Opera, which is voluntarily organized by local retired elderly people.
5:00 p.m. Xi'an's Most Famous Food Street — Muslim Street (about 1 hour)
After visiting the city wall, you will head to Xi'an's most famous food street, Muslim Street, where you'll see lots of featured foods and snacks. You can try some if you'd like to.
Please note this is Muslim Street, thus please try to respect their traditions and follow instructions from your guide; Please be aware of your bag as this street is very crowded and noisy; watch out for pickpockets. Please follow your guide as there are many people and it is very easy to get lost. You can try some food there but it's better to ask your guide for recommendations as some of the food and shops have bad sanitary conditions.
6:00 p.m. Drive back to your hotel (about 1 hour)
• Please note: airport or train station drop-off is available requiring additional fee.