2 Days ChengDu Panda Base + Ya'An BiFengXia Panda Tour
2 Days ChengDu Panda Base + Ya'An BiFengXia Panda Tour
What you Expect:
Face to Face with ChengDu Baby Panda
Explore the real natural habitat of wild Panda in BiFengXia, Ya'An
Accomdation at ShangLi old town,
2 Days ChengDu Panda Base + Ya'An BiFengXia Panda Tour
* Please Attention: this itinerary don't included the BiFengXia Wild life Park.
2 Days Ya'An Bifengxia Wild Life Park+ Panda Base Tour
| Tour Number | Price |
| --- | --- |
| Tour for 1 Traveler | USD/Per |
| Tour for 2 Travelers | USD/Per |
| Tour for 3-6 Travelers | USD/Per |
| Tour for 7-10 Travelers | USD/Per |
| Tour for >10 Travelers | inquiry |
Price Inclusions:
Transportation: Round trip private transportation with experienced driver
Guide: English speaking Tour guide
Tickets:Entrance fee for the sites which listed in the itinerary
Meals in local restaurant specified in the itinerary
Accommodation:First Night at BiFengXia Tourist Info Center Hotel
Price Exclusions:
Private expense: such as Panda souvenir,laundry,drinks,telephone calls,optional activities
Tips: Tips for Tour guide and driver.not compulsory,which depend on your approval of service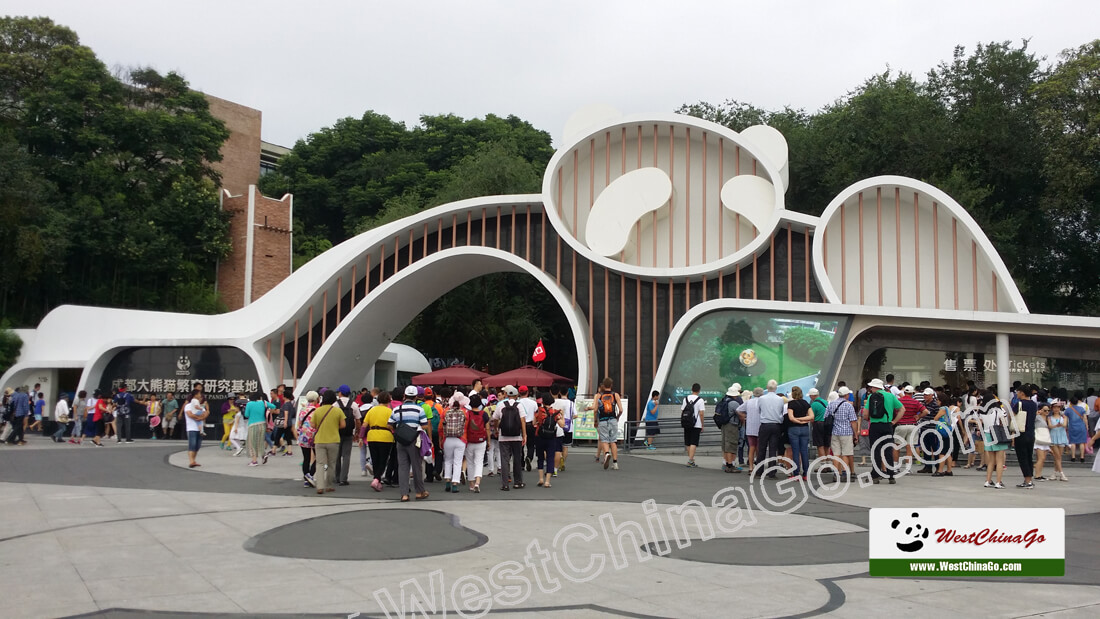 Day 1: ChengDu Panda Base–Ya'an Shangli Ancient Town(L.D)
Morning,meet your guide and driver in hotel lobby,drive out of Chengdu downtown to Panda Breeding Center.You will spend whole morning to explore this panda wonderland,you guide will try his/her best to take you the less visited path to avoid crowds and give you insight information about panda.
Then drive 2.5h to a peaceful ancient water town near Bifengxia Panda Center,where it still keep the old wooden building and traditional way of life.
After dinner,free time on your own to explore this time-honored town.
Accommdation:ShangLi Hostel
Meal:Lunch|Supper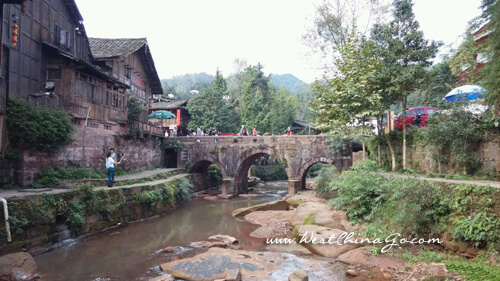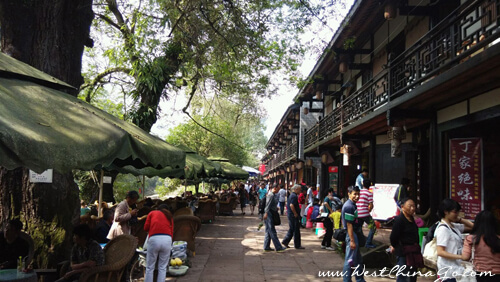 Day 2:Shangli-BiFengXia Park Center&Bifeng Gorge—ChengDu
Visit Bifengxia Panda Center in the morning,where is home for 80 pandas from baby to adult.Catch the panda feeding time,to see adorable panda enjoy their breakfast and morning exercise session.
Compare with busy Chengdu Panda Base,you will find much less tourists in Bifengxia Panda Center,it offers a more secluded experience.
After the panda visit,keep exploring the absolutely beautiful Bifeng Gorge with peaks and ridges rise one after another, the scenic area is full of lush trees, cliffside springs and waterfalls. You will take the glass elevator ascend to the top,then decend from top to the bottom to save the energy.
After the visit,drive back to Chengdu in the afternoon.
Accommdation:N/A
Meal:Breakfirst|Lunch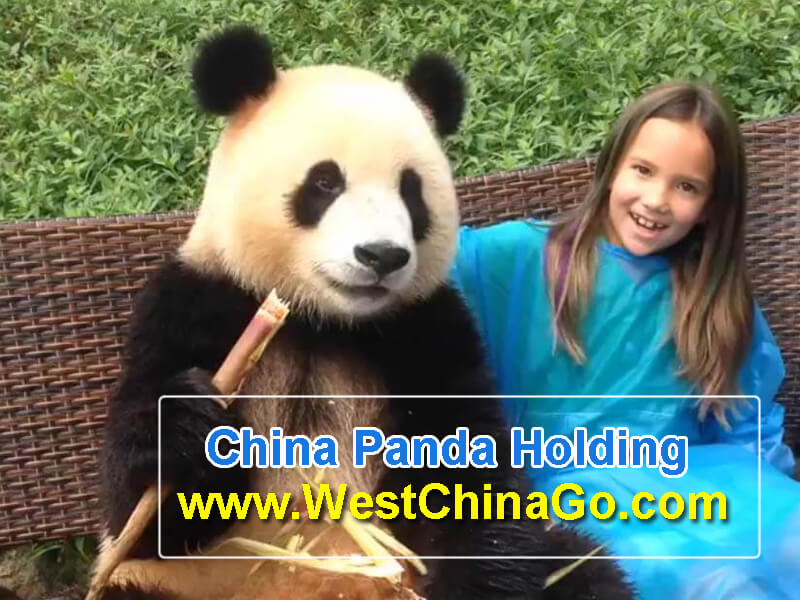 China Panda Holding
Panda official donation is 1800 RMB=264 USD@DuJiangYan Panda Park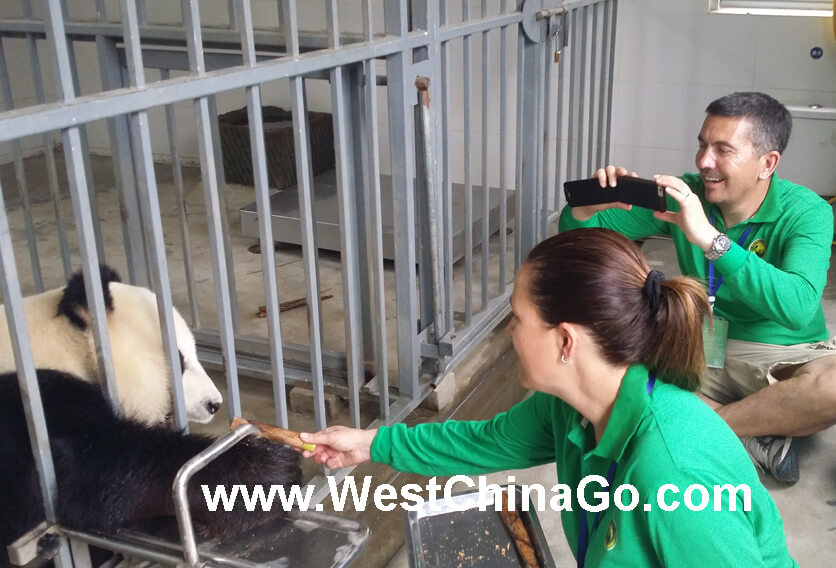 China Panda Volunteer
Panda official donation is 700 RMB=102 USD@DuJiangYan Panda Park
————————————————————————–
ChengDu WestChinaGo Travel Service
www.WestChinaGo.com
Address:1Building,1# DaYou Lane,,DongHuaMen St, JinJiang District,ChengDu.China 610015
Tel:+86-135-4089-3980
info@WestChinaGo.com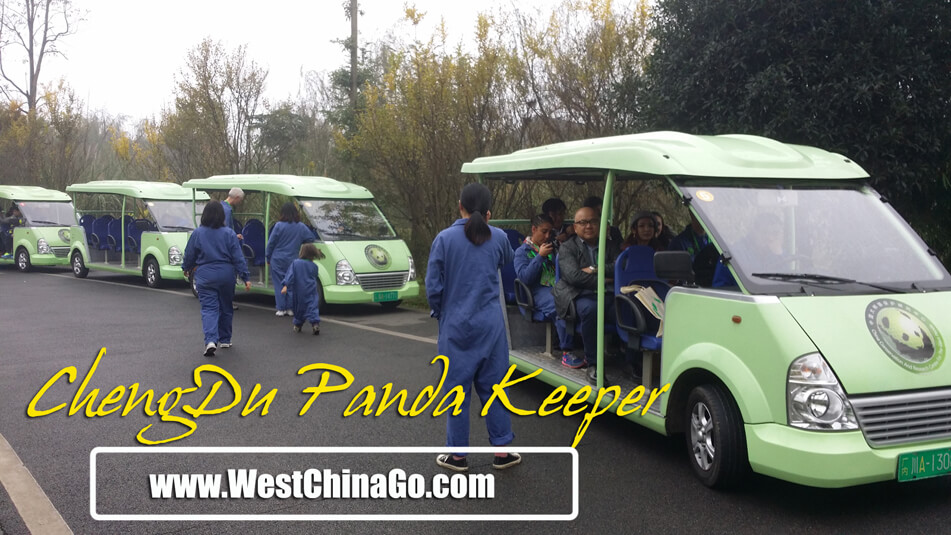 DuJiangYan Panda Base
60 KM from chengdu
only place to do panda volunteer and panda holding.


[contact-form-7 id="19898″ title="KONTAKT11″]