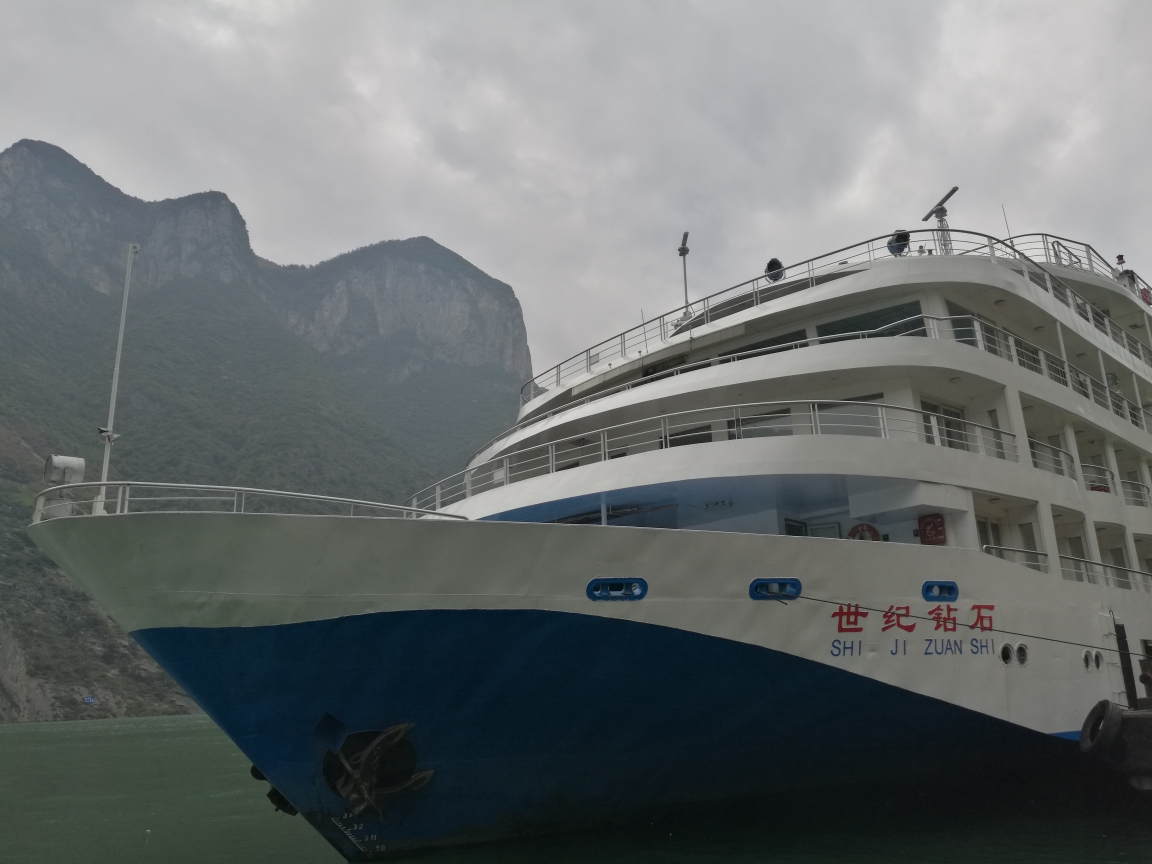 [iframe src="https://720yun.com/t/nojazomdrnhyq2a5fa?pano_id=RI3SmFq1jYvLIUxh" width="100%" height="715″ frameborder="0″ bgcolor="#000000″ target="_blank" allowfullscreen webkitallowfullscreen mozallowfullscreen]
Century Diamond Cruise Ship
Maiden Voyage:2008
Passenger Decks:6 decks
Tonnage:7142 tons
Total Cabins:132
Length:110m
Beam:17m
Passenger Capacity:264
Crew:138
Speed:26km/h
Horsepower:3,400kw
Height:22.25m
Century Diamond Cruise Ship
Century Diamond Photo
| # | Monday | Tuesday | Wednesday | Thursday | Friday | Saturday | Sunday |
| --- | --- | --- | --- | --- | --- | --- | --- |
| ChongQing—Yichang | Century Diamond | Century Paragon | | | Century Sun | Century Legend | Century Sky |
| YiChang—ChongQing | Century Sun | Century Legend | Century Sky | Century Diamond | Century Paragon | | |
[iframe src="https://www.google.com/maps/d/embed?mid=1gPkqmncYS1ZXdFpEjry0gKRYHIBfygOy" width="100%" height="480″]
Century Diamond Video
[iframe width="100%" height="515″ src="https://www.youtube.com/embed/GW62T_ypI8Q" frameborder="0″ allowfullscreen="true"]
ChongQing To YiChang itinerary
Time
Century sailing itinerary schedual
Day 1
Depart Chongqing

Boarding around 7:00pm. Your Yangtze cruise begins at 9:30pm as the ship sails apart Chongqing
19:30-21:00 Embarkation

21:30 Departure in Chongqing

22:00 Embarkation Briefing

Day 2
6: 30-7: 00 Free coffee,tea and pastries

06:30-07:00 Tai Chi exercise

07:00-08:30 Breakfast (Buffet)

8:30 Optional Excursion to Fengdu Ghost City(river conditions permitting)

09:30-11:30 Onboard Activities

12:00-13:30 Lunch (Buffet)

14:00-17:00 Shore excursion—Shibao Pagoda

18:00-19:00 Captain's welcome party

19:00-20:30 Dinner (Buffet)

21:00 Crew cabaret

Day 3
06:30-07:00 Free coffee,tea and pastries

06:30-07:00 Tai Chi exersice

07:00-08:30 Breakfast (Buffet)

07:30-09:30 Optional tour to The White Emperor City

10:00 (Est.) Cruising Highlights—Qutang Gorge

10:30 Activities

11:45 (Est.)Scenic cruising—Wu Gorge

12:00-13:00 Lunch (Buffet)

13:30-17:30 Shore excursion—Lesser Three Gorges or Shennong/Shennv Stream

18:15 Disembarkation briefing

19:00-20:30 Captain's farewell dinner

20:30-23:00 Settle the bills

21:00-22:30 Dancing Party / Karaoke Time / Bingo

Day 4
06:30-08:00 Breakfast (Buffet)
08:00-10:30 Shore excursion—Three Gorges Dam Site
11:00 (Est.) Scenic cruising—Xiling Gorge
11:30 Check out
13:00 Disembarkation in Yichang
YiChang to ChongQing itinerary
Time
Century sailing itinerary schedual
Day 1
19:30-22:00 Embarking

22:00 Embarkation Briefing

Day 2
7:15(Est.)Sail through the Xiling Gorge

7:30-9:00 Breakfast (Buffet)

09:00 (Est.) Optional Excursion — Tribe of the Three Gorges

9:30 Onboard Activities

12:00-13:30 Lunch (Buffet)

13:30-16:00 Shore excursion—Three Gorges Dam Site

16:00-17:00 Activities

17:15(Est.)Sails through the ship-locks

18:00-19:00 Captain's welcome party

19:00-20:30 Dinner (Buffet)

21:00 Crew cabaret

Day 3
06:30-07:00 Free coffee, tea and pastrie
06:30-07:00 Tai Chi exercise
07:00-08:30 Breakfast (Buffet)
07:30 (Est.) Scenic cruising—Wu Gorge
08:30-13:00 Shore excursion—Lesser Three Gorges or Shennong/Shennv Stream
13:00-14:30 Lunch (Buffet)
15:00 (Est.) Cruising Highlights—Qutang Gorge
15:30-18:00 Optional tour to The White Emperor City
19:00-20:30 Dinner (Buffet)
21:00 Dancing Party/Karaoke Time / Bingo
Day 4
06:30-07:00 Free coffee, tea and pastries

06:30-07:00 Tai Chi Exercise

07:00-08:30 Breakfast (Buffet)

09:00-12:00 Shore excursion—Shibao Pagoda

12:00-13:30 Lunch (Buffet)

15:00-17:00 Optional Tour – Fengdu Ghost City

18:00 Disembarkation briefing

Shore excursion—Shibao Pagoda

19:00-20:30 Captain's farewell dinner

20:00-22:30 Settle the bills

20:45 Dancing Party/Karaoke Time / Bingo

Day 5
06:30-08:00 Breakfast (Buffet)
7:30 Check out
08:00 Disembarkation in Chongqing
Century Cruise Sailing Calendar
……………..
Century Diamond Tickets
Century Diamond Tickets Price depends on date,room type,itinerary,different travel agency's quoation
WestChinaGo sure give you favorable price
including
Accommodation 1:Based on standard cabin
Accommodation 2:Based on double occupancy in each cabin
Meal:The daily meals listed in the itinerary.
Shore Excurcation:usually 3 toursit attractions sightseeing(including tour guide,entrance tickets;port fee;transportation…),each cruise ship vary from,please check cruise specific itinerary.
Cultrue class:such as taichi,calligraphy,culture lecture organized by the cruise ship
Onboard entertainments:such Gym,snooker room……..
Excluding
The last night of yangtze river cruise
Single Room Supplement.
Your Upgrading better and higher level cabin
Meal 1:The first day(onboard) dinner,and the last day(disembark) lunch (you can order onboard dining room,on your expense )
Meal 2:Your UpGrading to upper level VIP dining room(quiet enviorment and plenty food)
Personal Expense:such as Onboard laundry, drinks,beverage,bar charge,movie,KTV,swiming pool,shopping,surfing bar,SPA.massages;hair salon….
Optional Shore Excurcation Sightseeing
Service Charge:depends on,some cruise complusory,some ship volunteerary,up to your satisfactory
Tansfer:Shuttel between port and airport or train station in ChongQing/YiChang
Gratuities, Tips to tour guides
Price for Children:
Between 2 – 12 years not occupying a bed, are entitled to 50% discount of the TWIN rate,
a child 2 – 12 occupying a bed is charged the 100% normal rate as an adult.
An infant under 2 years, not occupying a bed, are entitled to 80% discount of the Adult rate
[contact-form-7 id="30604″ title="yangtze"]