Chengdu Tours
Chengdu is the capital city of Sichuan province in southwest China.
Chengdu is a dynamic and unique city that offers a mix of urban attractions, cultural experiences, and natural beauty .
Chengdu is also known for its vibrant food scene, relaxed lifestyle, and unique local culture.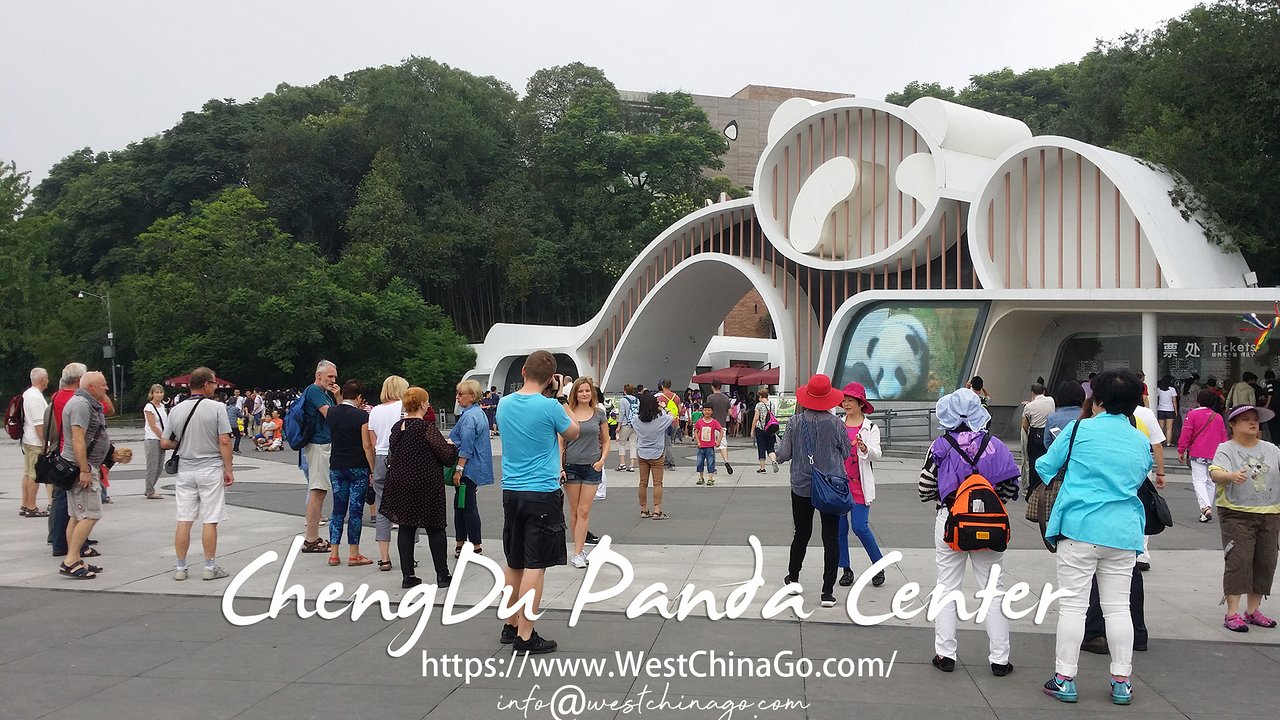 Best Time to Visit Chengdu
Spring (March to May)
Autumn (September to November)
In order to enjoy a less crowded time, please try to  avoid the public holiday as below:
Labor Day Holiday (1st-3rd May)
National Day Holiday(1st-7th October)
Summer Vacation(July-August)
Chinese Lunar New Year(Varied every year, but around late January to early February)
Top Attractions in Chengdu
1.Chengdu Research Base of Giant Panda Breeding
No word needed, a must-see place in Chengdu where you will see pandas from baby to adult.
2.Wenshu Monastery
A beautiful Buddhist temple that's more than a thousand years old. It's a great place to relax, enjoy some tea, and soak in the peaceful atmosphere.
3.Wuhou Temple and Jinli Ancient Street
The renowned Temple for the king and prime minister in Three Kingdom period(220A.D-280A.D),next door is a bustling street filled with souvenir shops, restaurants, and local snacks. It's a great place to experience Chengdu's culture and taste some delicious Sichuan cuisine.
4.People's Park& Wide-Narrow Alley
4.It's popular with locals and tourists alike.
You can sip a cup of jasmine tea in over hundred years tea house, enjoy a peaceful walk, see locals practicing Tai Chi and check out the match making corner.
A stone throw distance is Wide-Narrow Alleies which is a historic neighborhood that has been restored to its former glory.
It's a great place to explore traditional architecture, shop for souvenirs, and sample local snacks.
5.Shufengyayun Opera House
Enjoy a unforgettable variety show in traditional tea house in Shufengyayun
Food and Drink
Chengdu is famous for its spicy Sichuan cuisine, which includes dishes like hotpot, mapo tofu, and kung pao chicken.

There are many restaurants in Chengdu that serve delicious food, and you can also find street vendors selling local snacks like Sichuan-style wontons, dan dan noodles, and spicy fried chicken.
Teahouses are also a popular spot in Chengdu. You can enjoy a cup of tea while watching a traditional Sichuan opera performance or simply relax and chat with friends.
Places around Chengdu
There are rich travel resources around Chengdu, and most places are easily access by car or by air.
Below we list the most famous and attractive places:
1.Leshan Giant Buddha(UNESCO World Heritage)
Located about 2 hours away from Chengdu, the Leshan Giant Buddha is a massive statue carved into a cliff face.

It's one of the largest Buddha statues in the world and a UNESCO World Heritage Site.
2.Mount Emei(UNESCO World Heritage)
Mount Emei is one of China's four sacred Buddhist mountains and a UNESCO World Heritage Site. It's located about 2.5 hours away from Chengdu and is a popular destination for hiking and nature lovers.
3.Jiuzhaigou Valley&Huanglong Park (UNESCO World Heritage)
They are national parks that's famous for its turquoise lakes, waterfalls, and colorful forests.

It locates 45min by air or 8h by driving from Chengdu.The new high-way will be completed in 2023 and shorten the trip to 4 hours.
4.Dujiangyan Irrigation System(UNESCO World Heritage)
 The Dujiangyan Irrigation System is a 2,300-year-old irrigation system that still functions today. It's located about 1.5 hours away from Chengdu and is a great place to learn about Sichuan's history and agricultural practices.
5.Qingcheng Mountain
Qingcheng Mountain is a Taoist mountain located about 1.5 hours away from Chengdu. It's known for its beautiful scenery, ancient temples, and rich history.
6.Sanxingdui Museum
The Sanxingdui Museum is a modern museum located about 1 hour away from Chengdu.

It showcases the mysterious culture of the Sanxingdui civilization, an ancient civilization that lived in the region over 3,000 years ago.
7.West Sichuan Minority Region
It's known for its stunning natural scenery, rich cultural heritage, and unique Tibetan culture.

The region is home to a number of mountain ranges, including the Hengduan Mountains and the Qinghai-Tibet Plateau, which provide a dramatic backdrop for the area's many attractions.
8.Wolong Panda Nature Reserve
The best panda reserve which locates at the natural habitat of panda.
Travelers can participate panda volunteer program to get to know more behind the scene

There are many ways to explore West Sichuan, including joining a tour group, hiring a private guide, or renting a car and driving yourself.
Be sure to plan your itinerary in advance and check the weather conditions, as the region can be affected by snow and other inclement weather.
Chengdu Tourist Map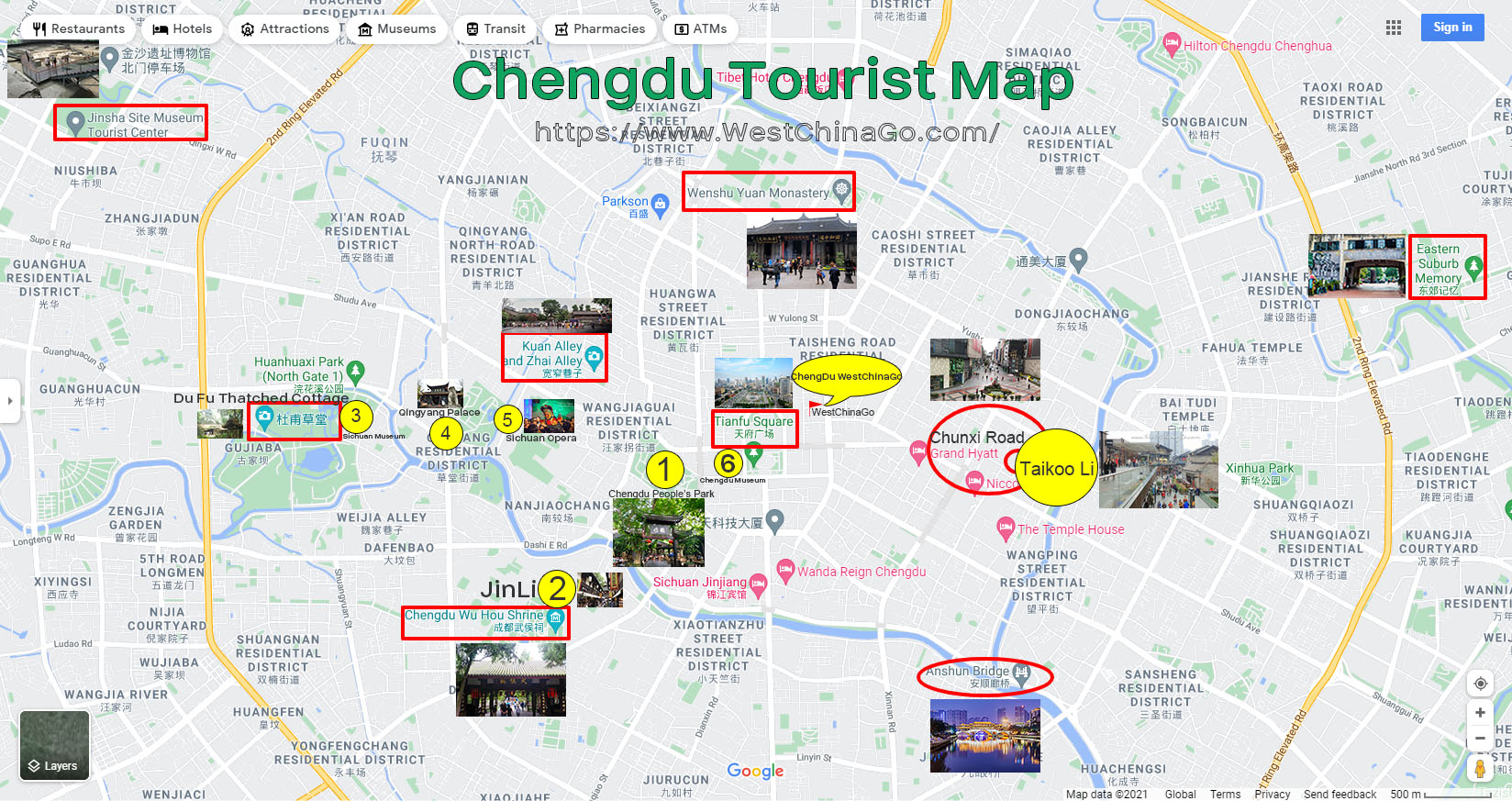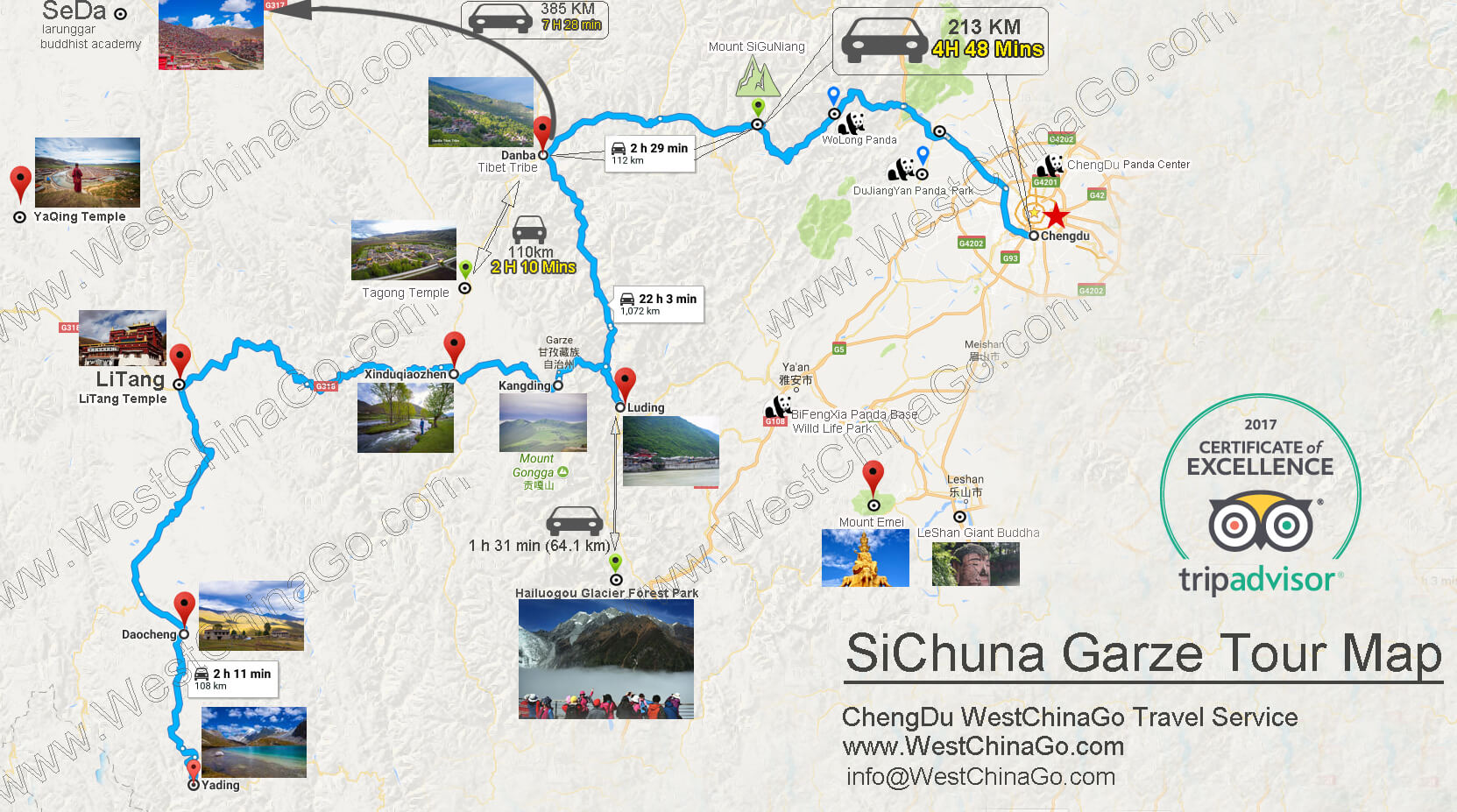 Chengdu Tours Online Booking