 Author:
Sidney Yu
Feb-15-2018
all rights reserved by ChengDu WestChinaGo Travel Service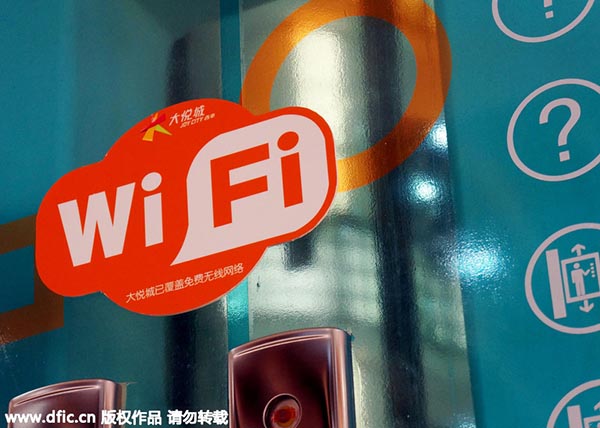 China Internet & WIFI
China Internet & WIFI

STAY Connected in China
Wi-fi accessibility in hotels, cafes, restaurants and bars is generally good
outside of hotel, you can get online by buying sim traffic package.
VPN services and servers can still be blocked by the Great Firewall
China SIM Card
It's easy to get a pre-paid SIM card in China mobile networks, however there are a few wrinkles that you should be aware of — so here is a guide to help you figure out which the best SIM card to get when you come to China.
more info
Purchase a VPN Before Arriving in China
The Great Firewall of China blocks all access to Facebook, Google, Twitter, and YouTube. There were periods where I was even blocked from this Earth Trekkers website. It can be incredibly frustrating, especially during long term travel, to lose access to websites used to stay in touch with people back at home.
One way around this is by purchasing a VPN, or a Virtual Private Network. A VPN disguises the computer's IP address so it looks like you are connected from the US or Australia even if you are in China. We used VyprVPN for the month we were in China, paying a small monthly fee (around $10) for the service. It worked fairly well but it was not perfect. While in Shanghai I was totally unable to access this website although I could still get onto Facebook. Still, it was worth having this service. Without it I would have spent one month in China without any access to the outside world.
Please note, make sure you purchase the VPN before getting to China. China blocks access to the VPN companies so you will be out of luck trying to purchase one if you are already in China.
China Power Plug
In China the power sockets are of type A, C and I. The standard voltage is 220 V and the standard frequency is 50 Hz.
Below you find pictures of the applied power sockets and corresponding plugs. And we provide more information about the voltage and frequency.
more info

[iframe width="100%" height="515″ src="https://www.youtube.com/embed/NvCNDlhUvZA" frameborder="0″ allow="autoplay; encrypted-media" allowfullscreen]