[iframe src="https://www.google.com/maps/d/u/0/embed?mid=1rC9ktmu9zRNOxWxY9TQr8–pl8DI7q2h" width="100%" height="480″]
chongqing things to do
Chongqing's population of over 30 million people has earned it a reputation as the country's largest municipality. This sprawling metropolis is home to spicy food, friendly locals, and a rich cultural history. Positioned alongside the Yangtze River, Chongqing offers plenty of attractions for travelers, including delicious cuisine, cultural museums, and even UNESCO World Heritage Sites. Here's our guide to the top 10 things to do and see in this booming megacity.
Eat hot pot
Chongqing is known for its boiling temperatures, but the city's ubiquitous hot pot is even more scorching. This style of cooking has been practiced in China for centuries and has no clear origin, with stories tracing it back to various regions including Mongolia and Southwestern China. The dish is cooked like a communal stew, with diners gathering around a pot of spicy boiling broth and tossing in a variety of ingredients, from thinly sliced meat and quail eggs to vegetables and mushrooms. For the people of Chongqing, hot pot is more than just a meal; it's an experience and a chance to connect with family and friends. There are countless delicious hot pot eateries around the city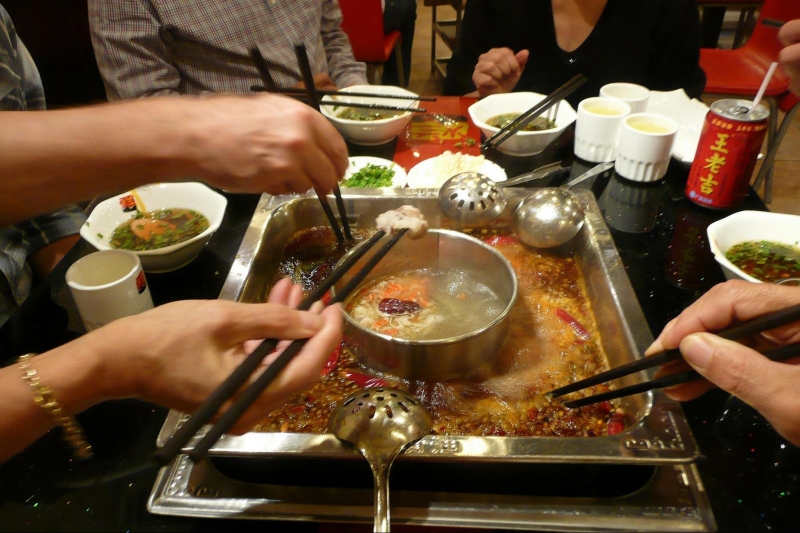 Local Food Street
Nanbin Road: Yangtze River view, lot of local cuisines bars and teahouses here
The Three Gorges Square:add:Sha Ping Ba District, Chonqing City
Ciqikou Ancient Town
Visit one of the longest graffiti streets in the world
this doodling street locate at sichuan art instuite nearby, all those creative works created by student.
chinese name is :四川美术学院黄格坪校区 (涂鸦街)
Sichuan Academy of Arts huangjiaoping Campus branch
you can show this to taxi driver,and around is food street.
Travel above the mighty Yangtze by cable car


[iframe width="100%" height="525″ src="https://www.youtube.com/embed/c0jTLAO1aFw" frameborder="0″ allow="autoplay; encrypted-media" allowfullscreen]
the Night Markets
Chongqing is a sleepless city with beautiful mountains and waters. Each time the evening lights are lit, the night markets in Chongqing open business. The Chongqing Urban Planning Bureau (Administration of Surveying, Mapping and Geoinformation) and Chongqing Geographical Information Centre have selected 12 municipal characteristic night markets and 10 municipal entrepreneurship night markets to include in the "Chongqing Map of Night Markets".
Night markets emerged in the Tang Dynasty and rose in the Song Dynasty when on the thirteenth day of the fourth lunar month of the third year (965 AD) of Qiande Reign, Emperor Taizu (Zhao Kuangying, the founder of the Song Dynasty) issued an imperial edict to Kaifeng Prefecture, stating "The night markets in the capital city shall not be prohibited until the dead of night (midnight)". Since then, food markets at night had emerged not only in large numbers, but become quite prosperous as well.
Here are several characteristic night markets in the main urban districts and nearby:

No. 1 Jiaochangkou Night Market
Jiaochangkou Night Market located in Yuzhong District's Jiefangbei Commercial Circle is featured by leisure, catering, fashion and retailing businesses, which has not only gathered various popular characteristic snacks in Chongqing, but introduced exotic foods from around China and countries like Japan and South Korea. It provides one-stop leisure and recreation with beautiful scenery, delicacies and wine.
No. 2 Jiangbei District's Sleepless 9 Street
Located on the top of Beicheng Tianjie (Paradise Walk, Jiangbei) in Guanyinqiao Commercial Circle, 9 Street Night Market has gathered a large number of famous catering enterprises, bars, and KTV businesses. It is an emerging gathering place of musical talents, gourmets and urban trendsetters as well as a new landmark of nightlife in Chongqing.
No. 3 Changshou District's Puti Ancient Town Night Market
Located on South Wanshou Road and Sichuan & Chongqing Snack Street in Puti Ancient Town, this night market is filled with food stands, genuine characteristic delicacies, coffee shops decorated with strong Lijiang characteristics and unique bars.
No. 4 Jiulongpo District's Huangjueping Night Market
The greatest characteristic of Huangjueping Night Market is a huge crowd of students. In addition to students from the Sichuan Fine Arts Institute, there are also students from several primary and secondary schools nearby. Therefore, most goods in the market are student-oriented. Here you can often see novel and odd little things as well as gadgets full of personality. Most importantly, most of them are attractive in both price and quality with super high cost performance. Combined with the unique building graffiti art, the market feels wonderful

ChongQing Crown escalator
the steep angle>60 degree,really adventure experience.
The Crown Escalator is a large escalator at the junction of Chongqing. It connects the two intersections and the Chongqing Railway Caiyuanba Station. It is one of the characteristic traffic in Chongqing. One-way fare is 2 yuan.
The escalator started construction in February 1993 and was completed and operated on February 18, 1996. It has a total length of 112 meters, a width of 1.3 meters, a lifting height of 52.7 meters, a slope of 30 degrees, a running speed of 0.75 meters per second, and a full operation of 2 minutes and 30 seconds. It consists of three escalators from the upper and lower ladders and the alternate ladder. Each of the maximum passenger capacity is 13,000 person-times/hour, making it the second-largest first-class sloping escalator in Asia.
Opening hours Summer 6:45-21:45, Winter 6:15-21:15
Ticket price One-way fare: 2 yuan* Due to the steep slope and fast speed, it is recommended that drunken people, hypertensive patients, acrophobia patients, mental patients, and critically ill patients do not ride.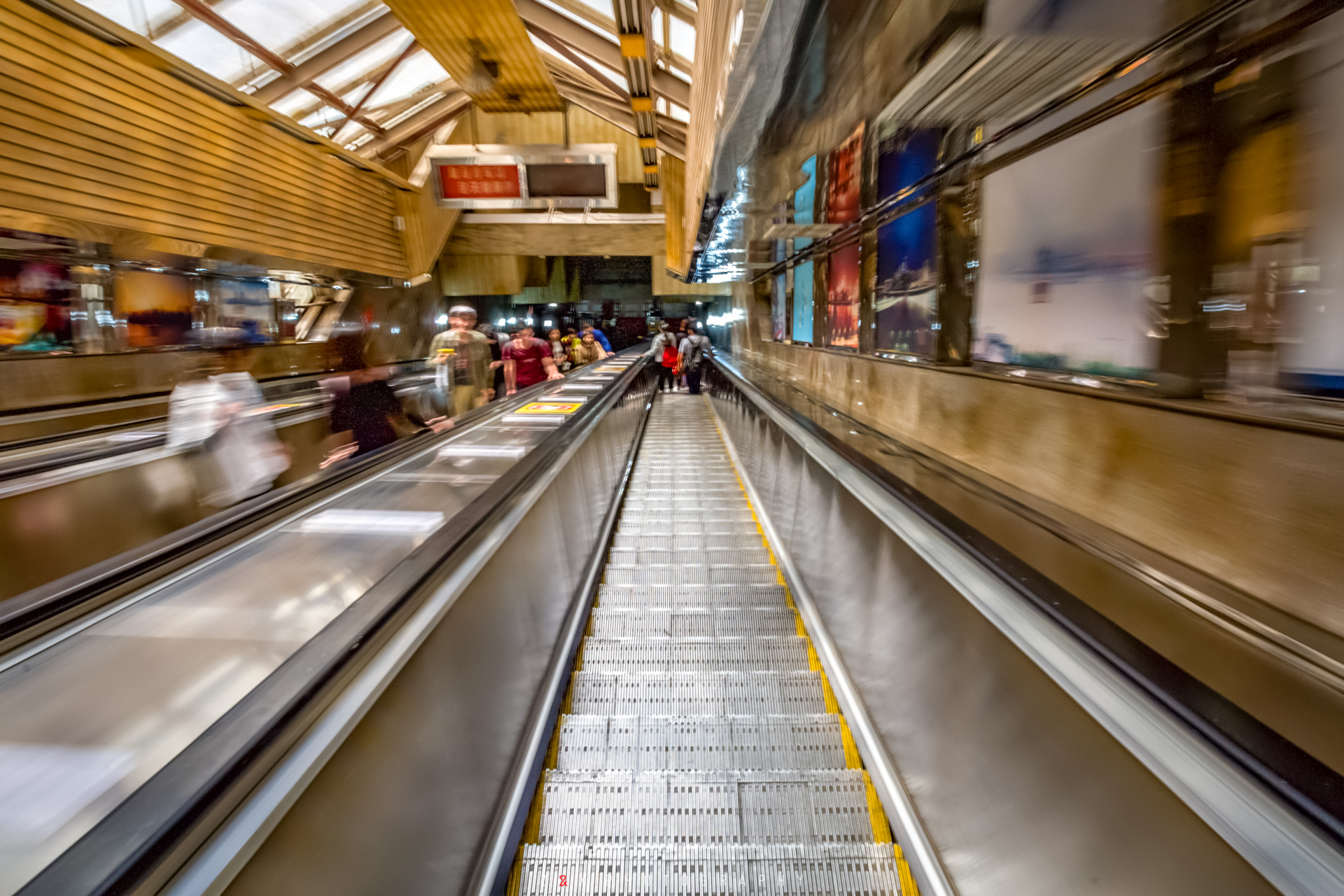 LiZiBa Light Rail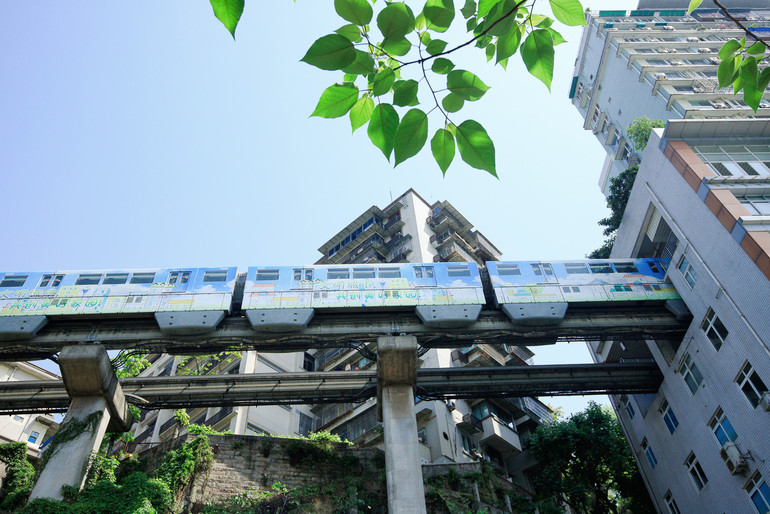 Light rail trains have become one of Chongqing's iconic landscapes. Will the light rail passing through the building affect the living environment of nearby residents? This is to say the specific structure of the Liziba subway station. The lower 5 floors are shops, the 6th to 8th floors are subways, the 9th to 19th floors are residential buildings, and the subway passes through the 6th floor, that is, to the residential area.
It is separated by 2 floors. Then, the subway rails and the building structure are completely separated, with a distance of 20 cm in between, which reduces the resonance phenomenon that occurs when the train passes. Finally, the light rail adopts low-noise and low-vibration equipment. The wheels are inflated rubber tires, and the air body supports the whole body. The noise during operation is far lower than the noise level of the urban traffic trunk. The average sound level is 75.8 decibels, which is equivalent to loud noise. The voice of the voice, the residents also said that the car downstairs is more noisy.
Chongqing BarsSoho Bar
Add:1F, Deyi Shijie, 88 Jiaochangkou, Yuzhong District, Chongqing
Tel:023-6379-7776
Opening Hours:19:30pm-06:00 am
Price range:CNY 150/ person
No.88 Bar
Add:2F, 260 Ba Yi Road, Yuzhong District
Tel:023-63721088
Opening Hours:7:00 pm-4:00am
City Area: Former French Concession
Price range:CNY150/person
Website: https://www.no88bar.com/
Music House
Add:88 Jiabin Road, Yuzhong District, Chongqing
Tel: 023-6303-8289
Opening Hours: 18:00 pm-02:00am

Visit the People's Liberation Monument
As one of the most iconic landmarks in Chongqing, the People's Liberation Monument is a must-see for any traveler. Built in 1945, the monument commemorates China's success during WWII and towers nearly 90 feet over the Jiefangbei commercial district at the heart of the city. Travelers visiting the monument can also check out other nearby attractions, including numerous KTV clubs, shopping malls, and bookstores. The monument can easily be reached by a number of city buses and admission is free.

Explore Ciqikou Old Town
For travelers seeking to escape the bustling energy of Chongqing's city center, the out-of-the-way Ciqikou Old Town is an ideal solution. The quaint town is positioned in Shapingba District and dates back to the Ming and Qing Dynasties when it served as a port town and commercial center for the area. In English, the area is known as Porcelain Town, for its history as a porcelain producer. Today, visitors can still find porcelain pieces sold in the town's shops, as well as numerous eateries selling beef soup, spicy stir fry, and various pastries. Ciqikou is also famous for being linked to Samuel CC Ting, a recipient of The Nobel Prize in Physics who studied in the small town during his childhood. The classroom where Ting studied has been preserved and is open to visitors.
Ciqikou Old Town, Shapingba District, Chongqing, China +86 23 6501 0003

Check out the People's Assembly Hall
Erected in the 1950s, the People's Assembly Hall was built as a receiving auditorium for important visitors to Chongqing. The ornate building is styled after architectural designs from the Ming and Qing dynasties, and features a large dome and colorful details throughout. Spanning 66,000 square meters and rising 65 meters high, the enormous structure is comprised of three main sections: the north building, the south building, and the auditorium. The hall is the recipient of the TripAdvisor Certificate of Excellence and is not to be missed by anyone traveling to Chongqing.
People's Assembly Hall, No.173 Renming Road, Yuzhong District, Chongqing, China

Wander through the Three Gorges Museum
Named after the famous Three Gorges area alongside the Yangtze River, the Three Gorges Museum is situated in Chongqing's busting Yuzhong District. In addition to information related to the Three Gorges, the museum also serves to preserve the history of Chongqing and is home to a variety of cultural artifacts and artistic pieces. Among its vast collection, visitors will find antique porcelain, sculptures from the Han Dynasty, paintings, and calligraphy work. The museum was originally founded as the Chongqing Museum but was later reopened under its current name.
Three Gorges Museum, No.236 Renmin Road, Yuzhong District, Chongqing, China

Chongqing Two Rivers Cruise Tour
Chongqing Two Rivers Tour is a sightseeing cruise that cruises the Yangtze River and the Jialing River. Depart from Chaotianmen Wharf to Huanghuayuan Bridge, turn around to the intersection of Liangjiang and then return to Chaotianmen Pier near the Sheraton Hotel. The journey takes about 20 kilometers and the tour takes about 60 minutes.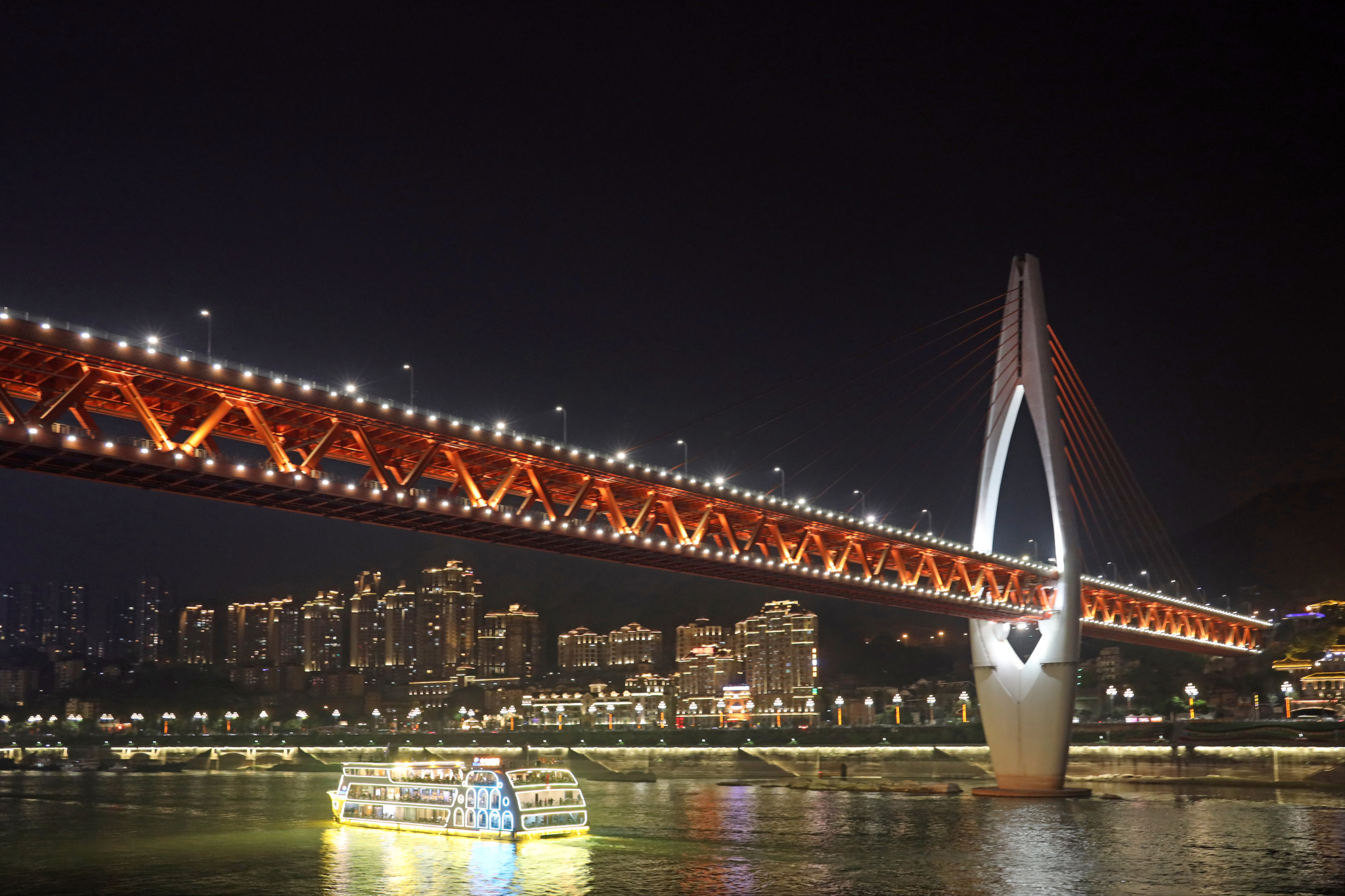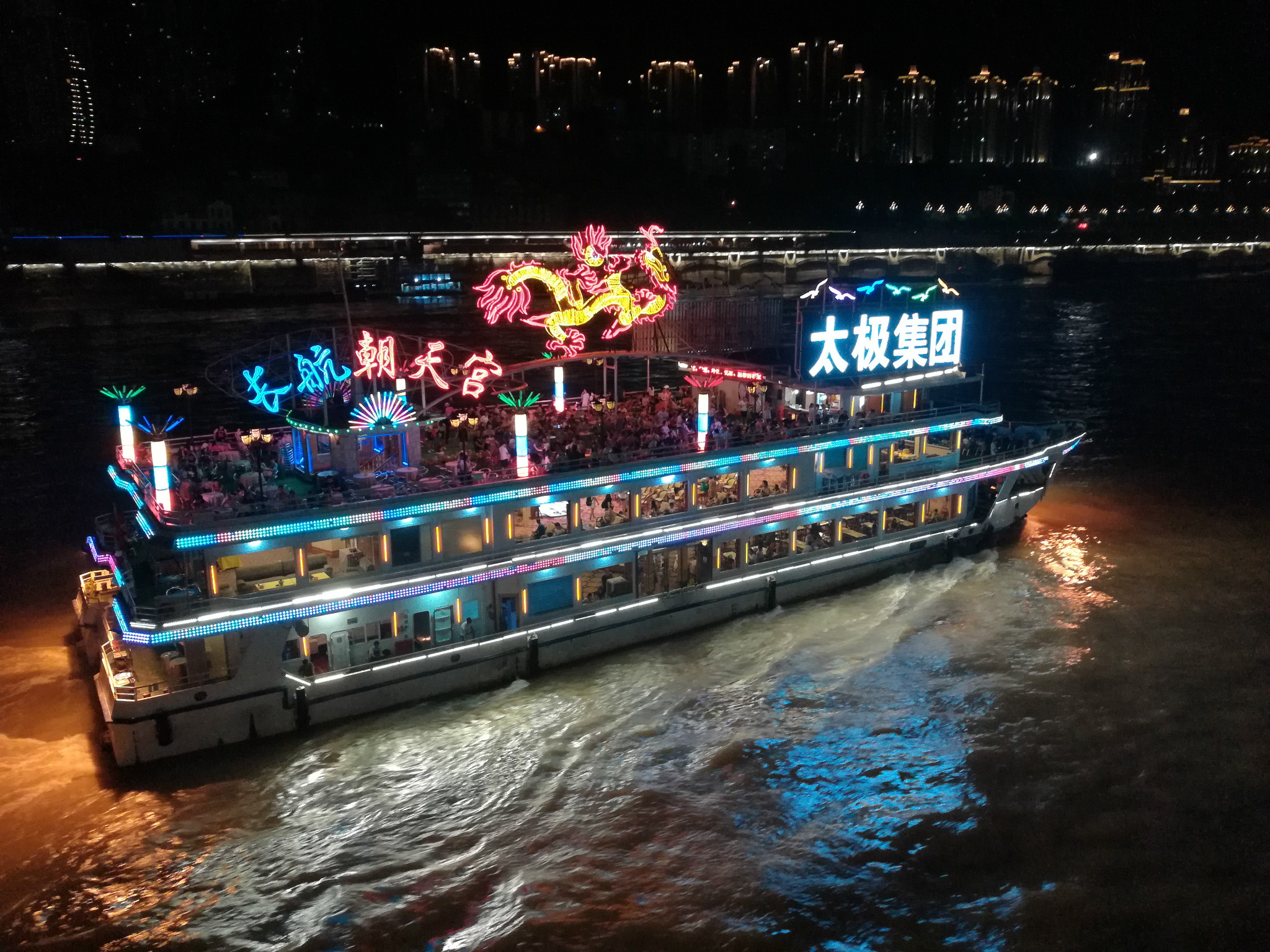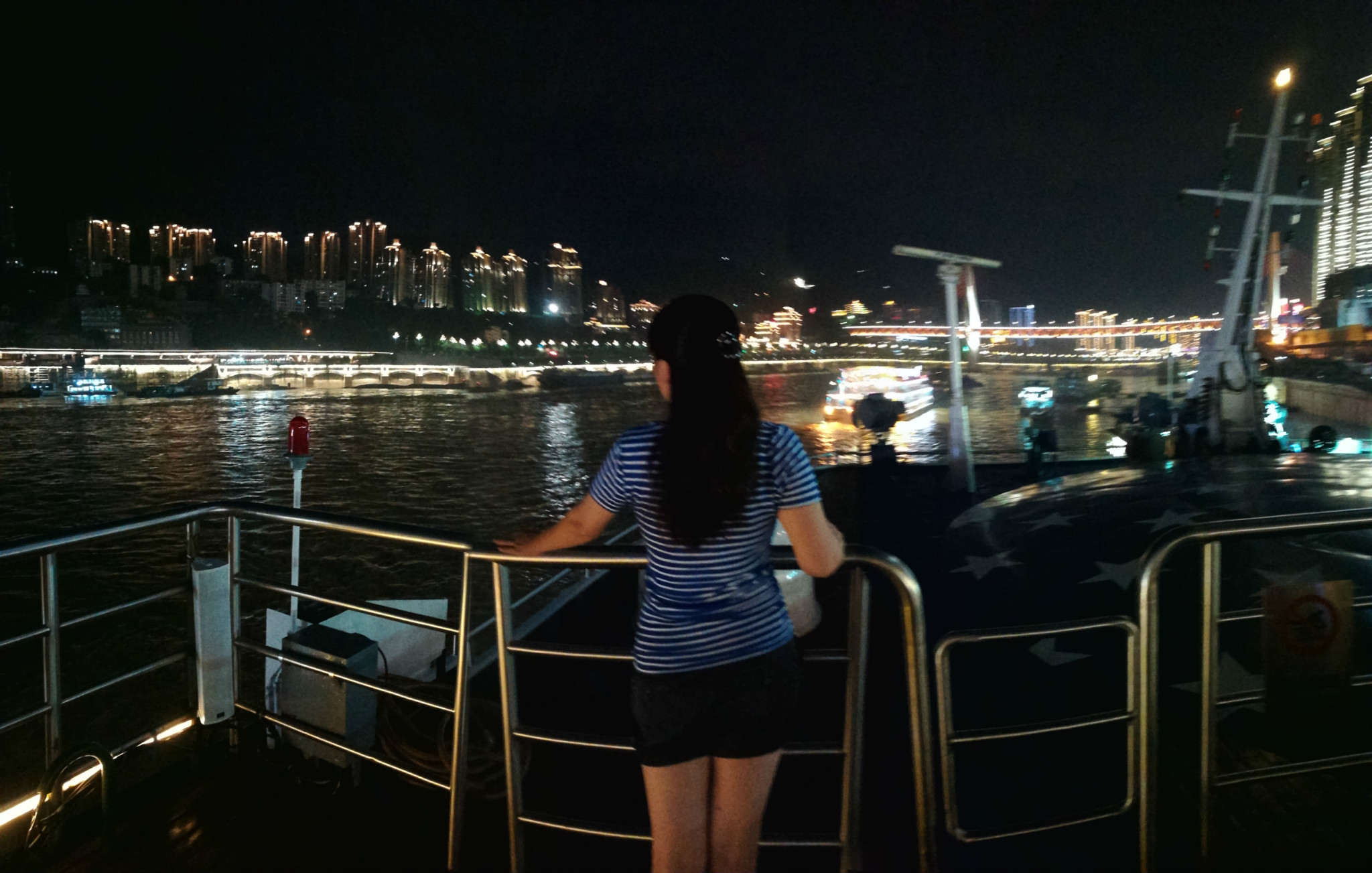 ——————————————————————————
ChengDu WestChinaGo Travel Service
www.WestChinaGo.com
info@westchinago.com
Ph:(+86) 135 4089 3980
[iframe width="100%" height="555″ src="https://www.youtube.com/embed/ZGm_o7U0dRs" frameborder="0″ allowfullscreen]