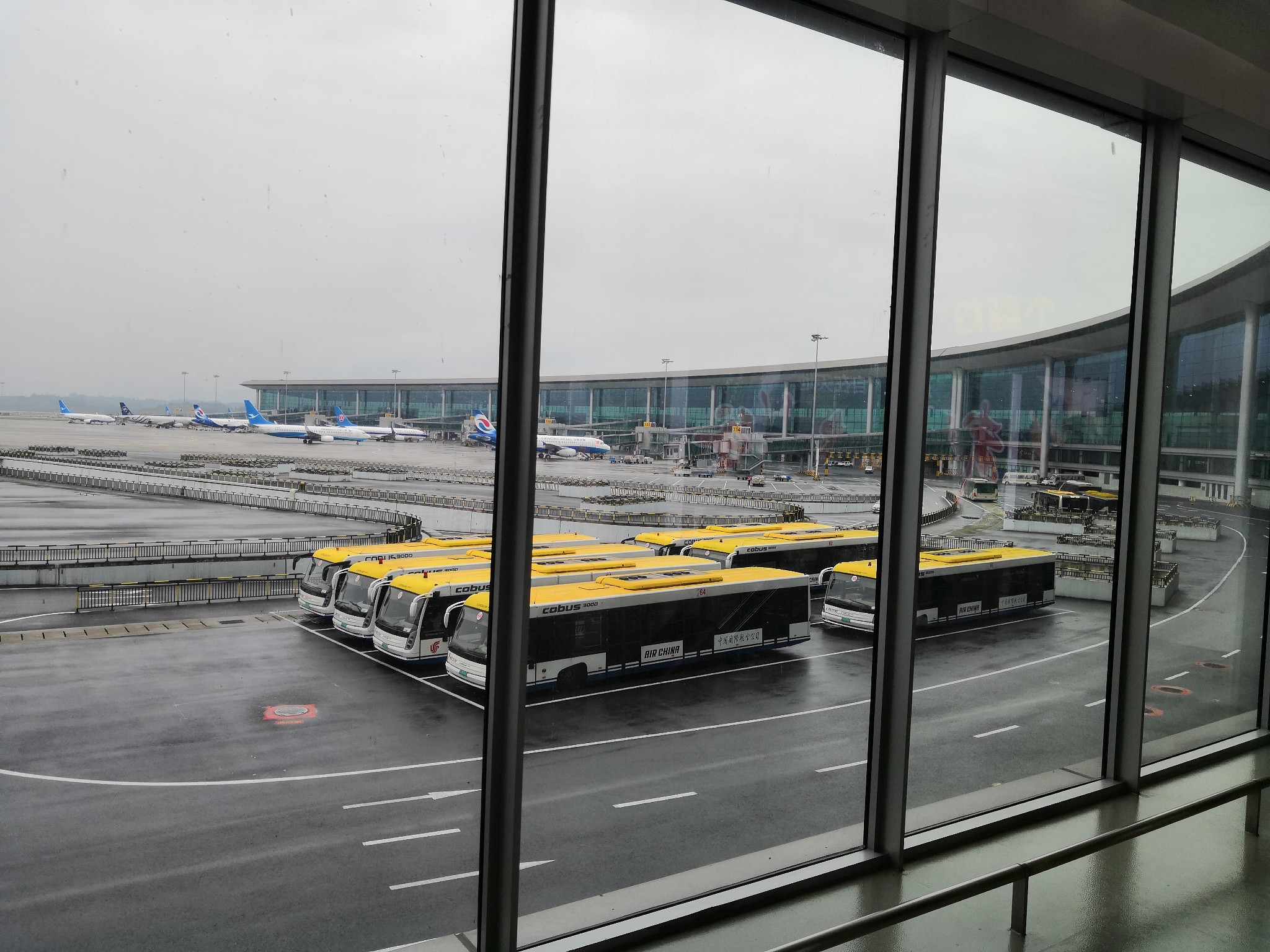 Chongqing Jiangbei International Airport
Chongqing Jiangbei International Airport locate 21 km (13 mi) north of the city-centre of Chongqing
it already opened 68 international airline such as New york,Los Angle,Seoul, Bangkok, Phuket, Osaka, Singapore, Chiang Mai, Phnom Penh, Siem Reap, Malé, Bali, Zadar, Tokyo, Kuala Lumpur, Batam, Rome and Helsinki
Chongqing Jiangbei International Airport Website:https://www.cqa.cn/
Chongqing Jiangbei International Airport(IATA: CKG, ICAO: ZUCK).
Terminal : 2 T3a (terminal 1 closed) More detail
[iframe width="100%" height="425″ src="https://www.youtube.com/embed/WDRY7jnba7g" frameborder="0″ allow="accelerometer; autoplay; encrypted-media; gyroscope; picture-in-picture" allowfullscreen="true"]
How To Get To Chongqing Jiangbei International Airport
By Taxi: useful Chinese for taxi driver:请载我们到重庆江北机场T3
By Light Rail: Line:3
[iframe src="https://www.google.com/maps/embed?pb=!1m28!1m12!1m3!1d110969.58208739087!2d106.53327662525447!3d29.638567799597574!2m3!1f0!2f0!3f0!3m2!1i1024!2i768!4f13.1!4m13!3e0!4m5!1s0x36933486ead72ed5%3A0xb801ba51de922823!2sJiefangbei%20Pedestrian%20Street%2C%20Pedestrian%20Street%2C%20Liberation%20Monument%20Shangquan%2C%20Yuzhong%2C%20Chongqing%2C%20China!3m2!1d29.557651!2d106.57759499999999!4m5!1s0x36932ebcbaaae401%3A0xa264bdfc4843caa7!2sChongqing%20Jiangbei%20International%20Airport%20(CKG)%2C%20Yubei%20Qu%2C%20China%2C%20401120!3m2!1d29.7191667!2d106.6416667!5e0!3m2!1sen!2ssg!4v1567564560302!5m2!1sen!2ssg" width="100%" height="450″ frameborder="0″ style="border:0″ allowfullscreen="yes"]
Chongqing Railway Station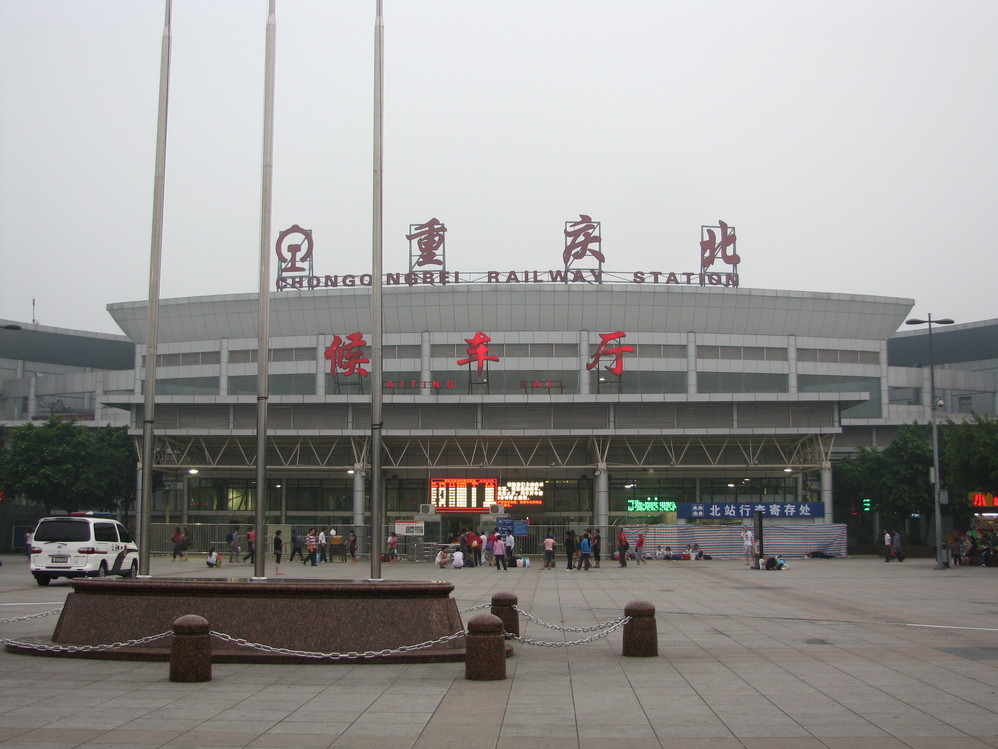 重庆北站(龙头寺火车站)
Add:重庆市渝北区昆仑大道51号附8号
North Square
South Sqaure

重庆北站南、北广场暂未互通,乘客需注意车票上注明的乘车广场;前往北广场可乘坐重庆轨道交通10号线,前往南广场可乘重庆轨道交通3号线;往返南、北广场之间可乘坐公交663路。此外,从北广场下高铁的旅客,可通过单向临时地下通道前往南广场
By High Speed Train
ChongQing Have 4 railway station, the most used is chongqing north. (the other is east west south)
there are light rail to connect the railway station.Lines 4 & 10
Chongqing North Railway Station is a station handling many long-distance services and high-speed rail services to Chengdu, Beijing,yichang,shanghai….
more info
2018 From ChengDu to ChongQing: 1.5 hour
From BeiJing To ChongQing:10 hour
From ShangHai To ChongQing:12 hour
From XiAn To ChongQing:5 hour
From YiChang To ChongQing:4.5 hour
[iframe src="https://www.google.com/maps/embed?pb=!1m28!1m12!1m3!1d882539.9382078288!2d104.78520524560608!3d30.225050666595585!2m3!1f0!2f0!3f0!3m2!1i1024!2i768!4f13.1!4m13!3e3!4m5!1s0x36efcfac01153999%3A0x2d352fb850f5eca5!2sChengdu+East+Railway+Station%2C+Chenghua%2C+Chengdu%2C+Sichuan%2C+China!3m2!1d30.6274876!2d104.1404317!4m5!1s0x36933325cc931021%3A0x14d4a38c287ccf7c!2sChongqing+North+Railway+Station%2C+Yubei%2C+Chongqing%2C+China!3m2!1d29.606892!2d106.54944499999999!5e0!3m2!1sen!2sjp!4v1521628981911″ width="100%" height="550″ frameborder="0″ style="border:0″ allowfullscreen]
[iframe width="100%" height="520″ src="https://720yun.com/t/184j5Ohfuv4?pano_id=8497165″ frameborder="0″ allowfullscreen]
ChongQing Light Rail (metro)
The light rail is most used by chongqing local residents, it's web system through the whole city,connect the airport, railway station…easy to access.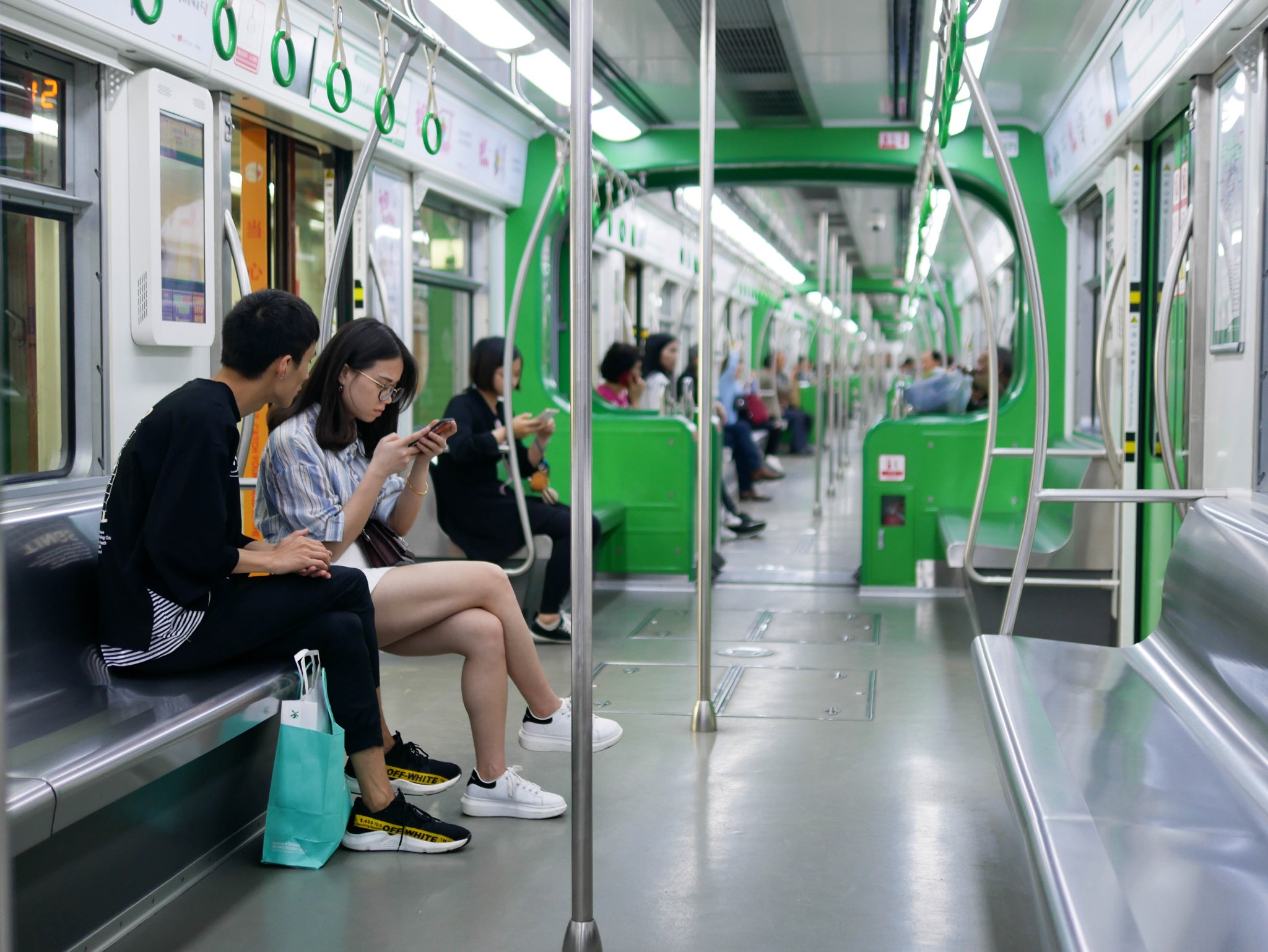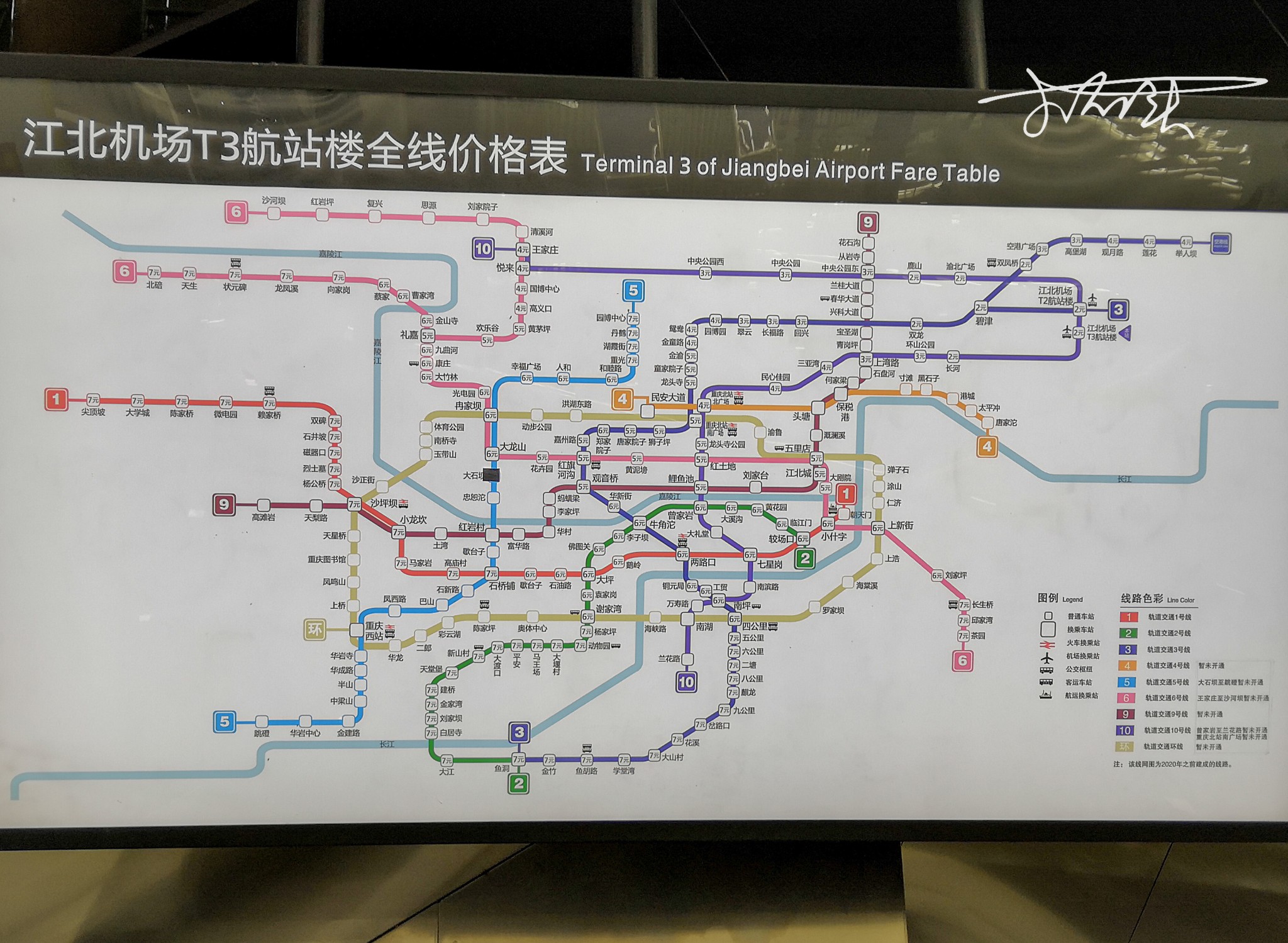 [iframe width="100%" height="525″ src="https://www.youtube.com/embed/KY_CjmjnJ8M" frameborder="0″ allow="autoplay; encrypted-media" allowfullscreen]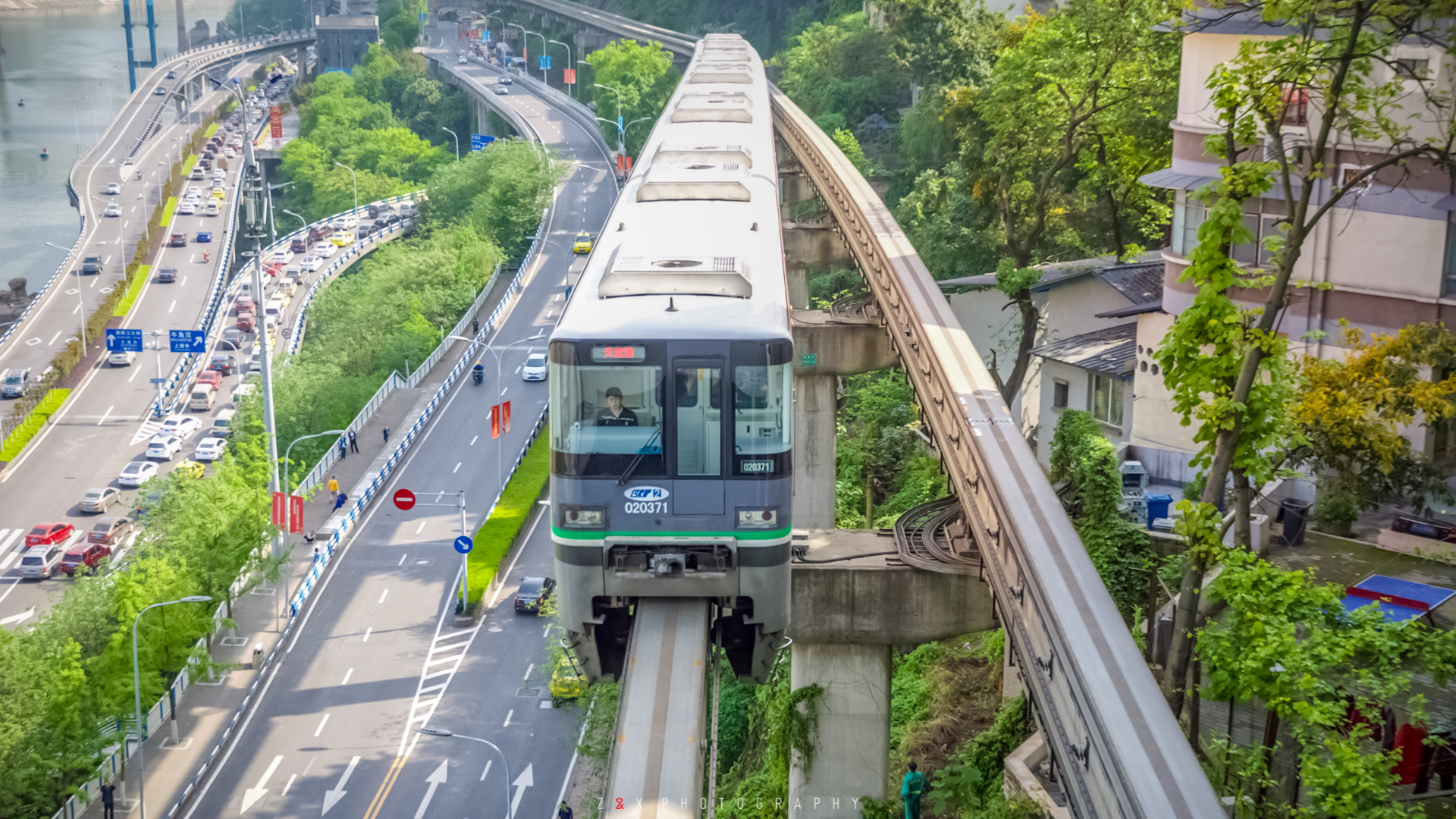 ChongQing River port
Hydrofoil on the Yangtze in the outer reaches of the municipality
The confluence of the Jialing River and Yangtze River, as seen from Chongqing
Chongqing is one of the most important inland ports in China. There are numerous luxury cruise ships that terminate at Chongqing, cruising downstream along the Yangtze River to Yichang, Wuhan, Nanjing or even Shanghai. In the recent past, this provided virtually the only transportation option along the river. However, improved rail, expressways and air travel have seen this ferry traffic reduce or been cancelled altogether, thus most of the river ferry traffic consists of mostly leisure cruises for tourists rather than local needs. Improved access by larger cargo vessels has been made due to the construction of the Three Gorges Dam.
This allows bulk transport of goods along the Yangtze River. Coal, raw minerals and containerized goods provide the majority of traffic plying this section of the river. Several port handling facilities exists throughout the city, including many impromptu river bank sites.