guiling biking tour guide|travel itinerary
The natural beauty surrounding Guilin and Yangshuo is known to pretty much every expat that steps foot in China. Considered a national treasure, the area – covered in magnificent mountainous formations and timelessly beautiful lakes – has long been a favourite of tourists.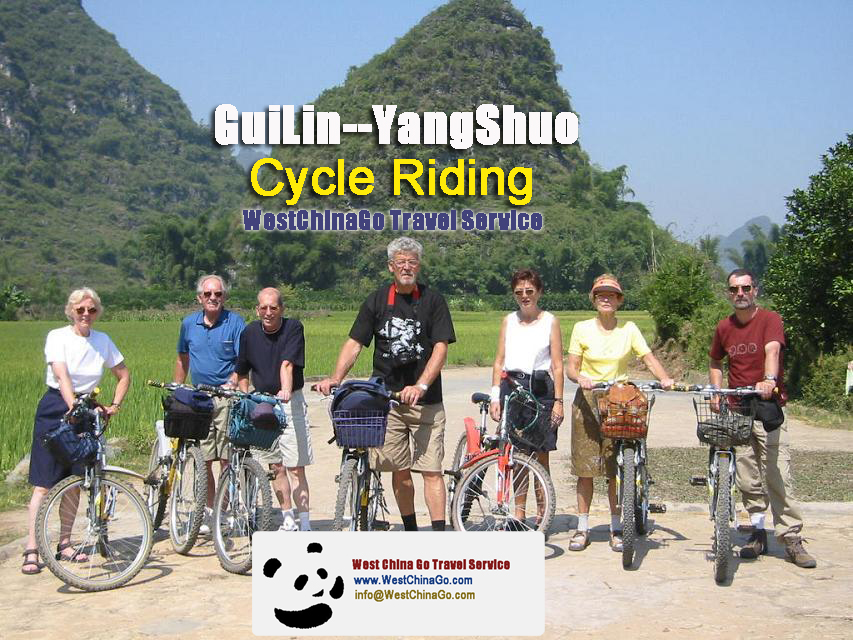 Traditionally, sitting down for a relaxing cruise up the Li River has been the preferred method of taking in the lovely scenery. However, in recent years the
go at your own pace
freedom of bike tours around Guilin and Yangshuo have become increasingly popular with tourists.
And it comes as no small surprise that the local tourism industry has responded in kind by setting up bicycle rental spots throughout Guilin and Yangshuo – at both official stores like Giant and Merida, as well as at many of the neighbouring youth hostels carrying a variety of bikes to cater to your every need.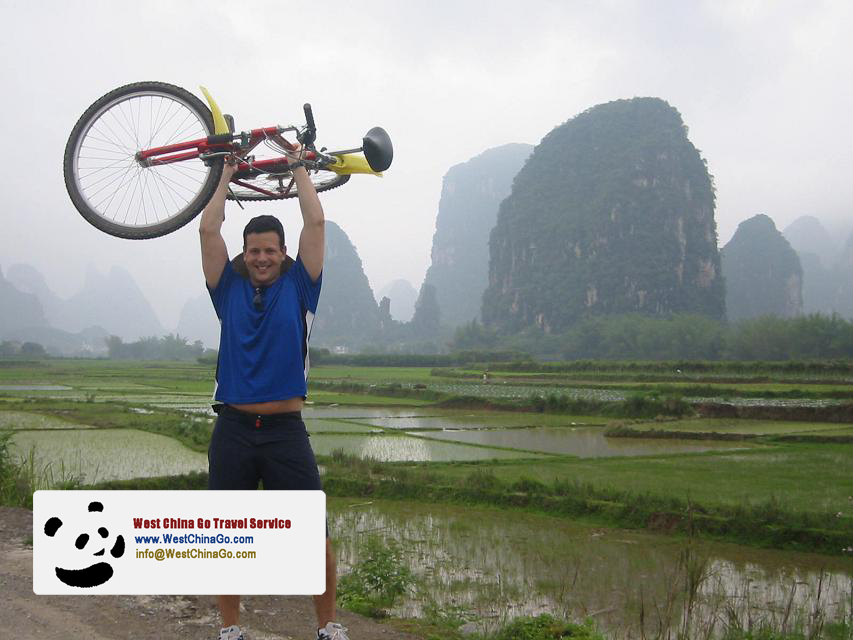 Thinking about a quick afternoon bike ride around town? Not a problem – 10 RMB will get you a basic frame at most locations.
Looking for something more romantic? Several of the local rental spots offer tandem bikes for rental.
Interested in a more hard-core tourism experience? All locations offer mountain bikes that are both more comfortable and better equipped to handle those double (or triple) digit kilometre cross-country tours.
Read on to find out the best places to rent from and some recommended bike routes around in Guilin and Yangshuo
While Guilin certainly has no shortage of bike rental shops, here are a few of our favourite.
1)Merida Bike Store Zhonghua Lu branch
Add: 19 Zhonghua Lu, Diecai District, Guilin (by Duxiu Feng / Solitary Beauty Peak in the Wang Cheng scenic area)
地址:桂林市叠彩区中华路19号,王城景区独秀峰旁边 (中华路美利达专卖店)
Tel: 0773 2881 836
Price: 30 RMB per day, 500 RMB deposit
Getting there: ride bus No. 1, 18, 30 to the Fengbei Lu bus stop (凤北路站)
2) Giant Bike Store Jiefang Dong Lu Branch
Add: 16 Jiefang Dong Lu, Xiufeng District, Guilin
地址:桂林市秀峰区解放东路16号 (解放东路捷安特专卖店)
Tel: 0773 2861 286
Price: 50 RMB per day, 1600 RMB deposit
Getting there: ride bus No. 2, 10, 11, 14, 18, 25, 31, 57, 206, to Jiefang Qiao bus stop (解放桥站)
3) Guilin Backstreet Youth Hostel
Add: 3 Renmin Lu, Xiufeng District, Guilin
地址:桂林市秀峰区人民路3号(桂林后街国际青年旅馆)
Tel: 0773 2819 936
Price: 30 RMB per day, 600 RMB deposit (not required for tenants)
Getting there: ride bus No. 2, 57 or Tourist line 1 (旅游观光一号线) to Lijiang Juyuan bus stop (漓江剧院站)
Recommendedbike route for Guilin
Sanlidian Square (三里店大圆盘) →Dawei Town (大圩镇) → Xiong Village (熊村) → Hunyuan Village (混元村) → Xima Village (西马村) → Shashi Village
(石梘村) → Lingtian Village (灵田乡) → Wuling Tunnel (乌岭隧道) →Guilin Space Industry College (航校) → Guilin (桂林)
---
In addition to Giant, many of the youth hostels in Yangshuo rent bikes (often without a required deposit if you're staying there).


1) Giant Bike Store
Add: 12 Kangzhan Lu, near Lianfeng Market, Yangshuo
地址:阳朔县抗站路12号,莲峰市场附近(解放东路捷安特专卖店)
Tel: 077 3882 8691
Price: normal bike: 10 RMB per day, 200 RMB deposit; mountain bike: 20, 50 RMB per day, 500-600 RMB deposit
Getting there: walk or take a took-took (逛逛车)from Yangshuo bus stop
2) Yangshuo Flowers (Huamanlou) International Youth Hostel
Add: 90 Pantao Lu, behind the Li River Hotel,  Yangshuo
地址:阳朔县蟠桃路90号、近漓江大酒店后(阳朔花满楼国际青年旅舍)
Tel: 077 3882 2538
Price: normal bike: 10 RMB per day, no deposit; mountain bike: 20 RMB per day, 400 RMB deposit
Getting there: walk or take a took-took (逛逛车) from Yangshuo bus stop
3) Yangshuo Haizhiji International Youth Hostel
Add: 30 Xiangshui Qiao, Yangshuo
地址:阳朔县响水桥30号(阳朔海知己国际青年旅舍)
Tel: 077 3888 7890
Price: normal bike: 10 RMB per day; tandem bike: 20 RMB per day, 200 RMB deposit if you're not staying at the hostel
Getting there: walk or take a took-took (逛逛车) from Yangshuo bus stop
Recommendedbike routes for Yangshuo
Route One: Yangshuo (阳朔) → Big Banyan Tree (大榕树) → Moon Hill (月亮山) → Moon Hill Village (月亮山村) → Golden Hill Temple (金山寺) → Yan Village (燕村) → Tianjia River (田家河)  → Yangshuo (阳朔)
Route Two: Yangshuo (阳朔) → Gongnong Bridge (工农桥) → Yangshuo Mountain Retreat (阳朔胜地) → Jima (骥马)  →   Jiu County (旧县) → Xiangui Bridge (仙桂桥) → Yulong Bridge (遇龙桥) → Baisha (白沙) → Yangshuo (阳朔)