Description
1 Day GuiLin Longsheng Longji Rice Terrace Tour
this activity is 99 KM/(2 hour car ride)far from guilin city. which is highlight in guilin tour.
this tour intended to hiking tour, involving a lot walking
finally get to summit, all the endeavor worthy….
for easy trip,you can take cable car to the top of mount, then hiking down.
Add:桂林市龙胜各族自治县552和平乡道321国道
Time:旺季6:30-17:30\淡季9:00-16:00
Tickets:95 CNY/Person
Cable car:60–110 CNY/Person/Single /Return Trip
Longji Rice Terrace :
Longji Rice Terrace :
| Tour Number | Price |
| --- | --- |
| Tour for 1 Traveler (Guilin Hotel) | 280 USD/Person |
| Tour for 2 Travelers (Guilin Hotel) | 150 USD/Person |
| Tour for 3 Travelers (Guilin Hotel) | 130 USD/Person |
| Tour for 4 Travelers (Guilin Hotel) | 110 USD/Person |
| Tour for 5 Travelers (Guilin Hotel) | 100 USD/Person |
Price Inclusions:
Private Transportation
: Round trip between hotel and Longji Rice Terrace
english tour guide:
Longji Rice Terrace entrance tickets and sightseeing car
Tickets:round trip cable car
lunch:
Price Exclusions:
Private expense: such as Panda souvenir,laundry,drinks,telephone calls,optional activities
Tips: Tips for driver.not compulsory,which depend on your approval of service
stock safty box(locker) costN/A
Highlights:
a rural escape and countryside scenery
panoirama of grand rice terrace
minority life style
hiking
What to Pack:
• glass
• sport shoes
• sunscreen cream
• basic food,snacks,drinks
Notice:
•
•
•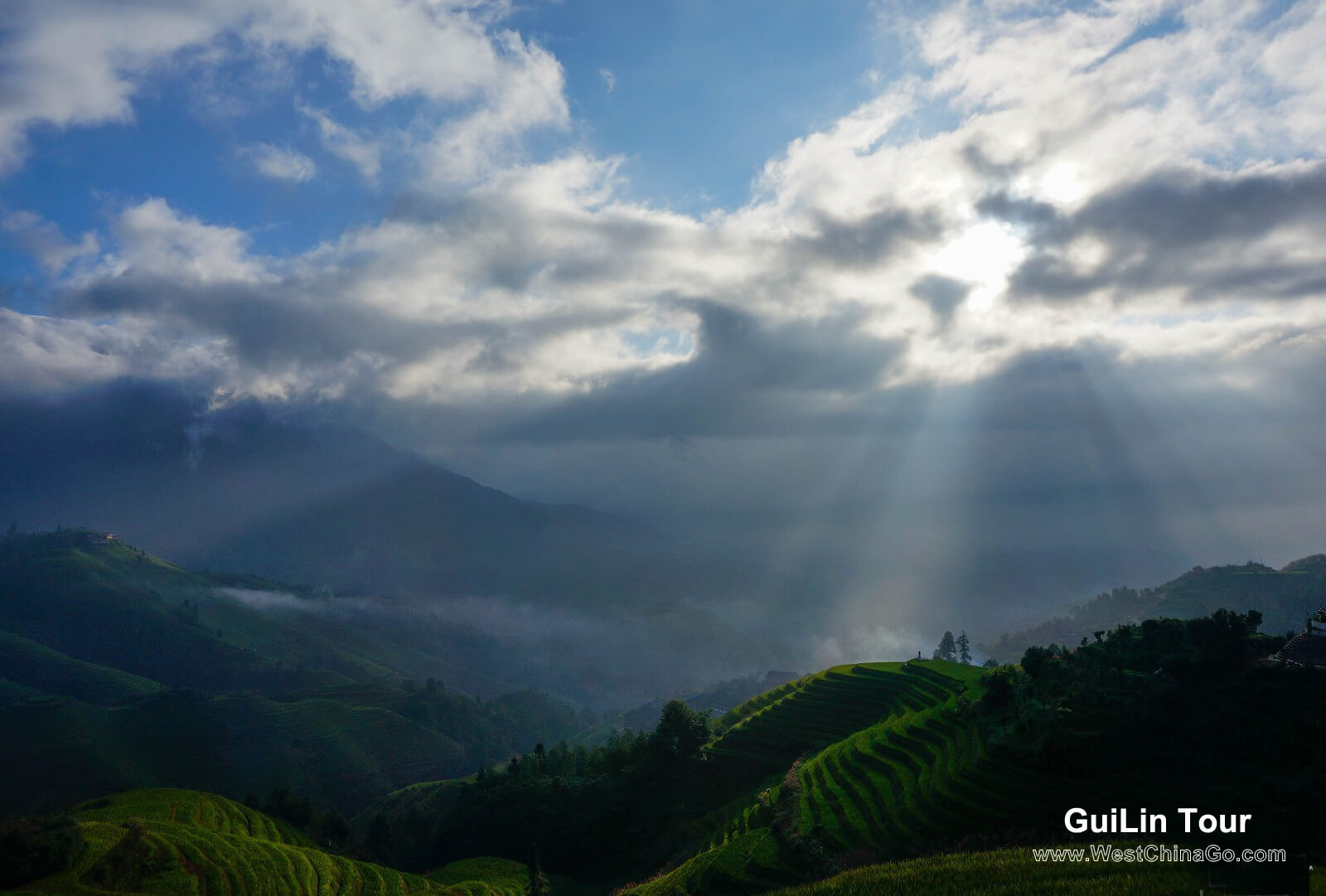 Itinerary:
Your English-speaking guide will pick you up at your hotel lobby in the city center of Guilin at 8:30 AM. heading for Longsheng.it will takes approx. 2 hours to reach the entrance of Longji Terraces Scenic Area.
First stop will be at the minority village – Huang Luo Yao Village where you will have lunch and watch the Long Hair Show for about 20 minutes. a car will take you to Jinkeng and Dazhai village. You will enjoy about 1.5 hour short hiking tour in the afternoon. En-route you will appreciate the fascinating view of the rice terraces. If you find the hiking too challenging, you have an option to take cable car up to the view point at your own cost.
Longji Terrace Field was constructed from Yuan Dynasty with a history of more than 700 years. The terraces are still used for growing premium quality rice by Yao and Zhuang villagers. The terrace fields are irrigated in May or June every year and the rice is harvest from the end of September to the middle of October. The best time to visit Longji Terraces is from May to September especially for people who love photography.
The tour will end at around 3:30pm and you will be driven back and dropped off at your hotel in Guilin between 5:30pm and 6pm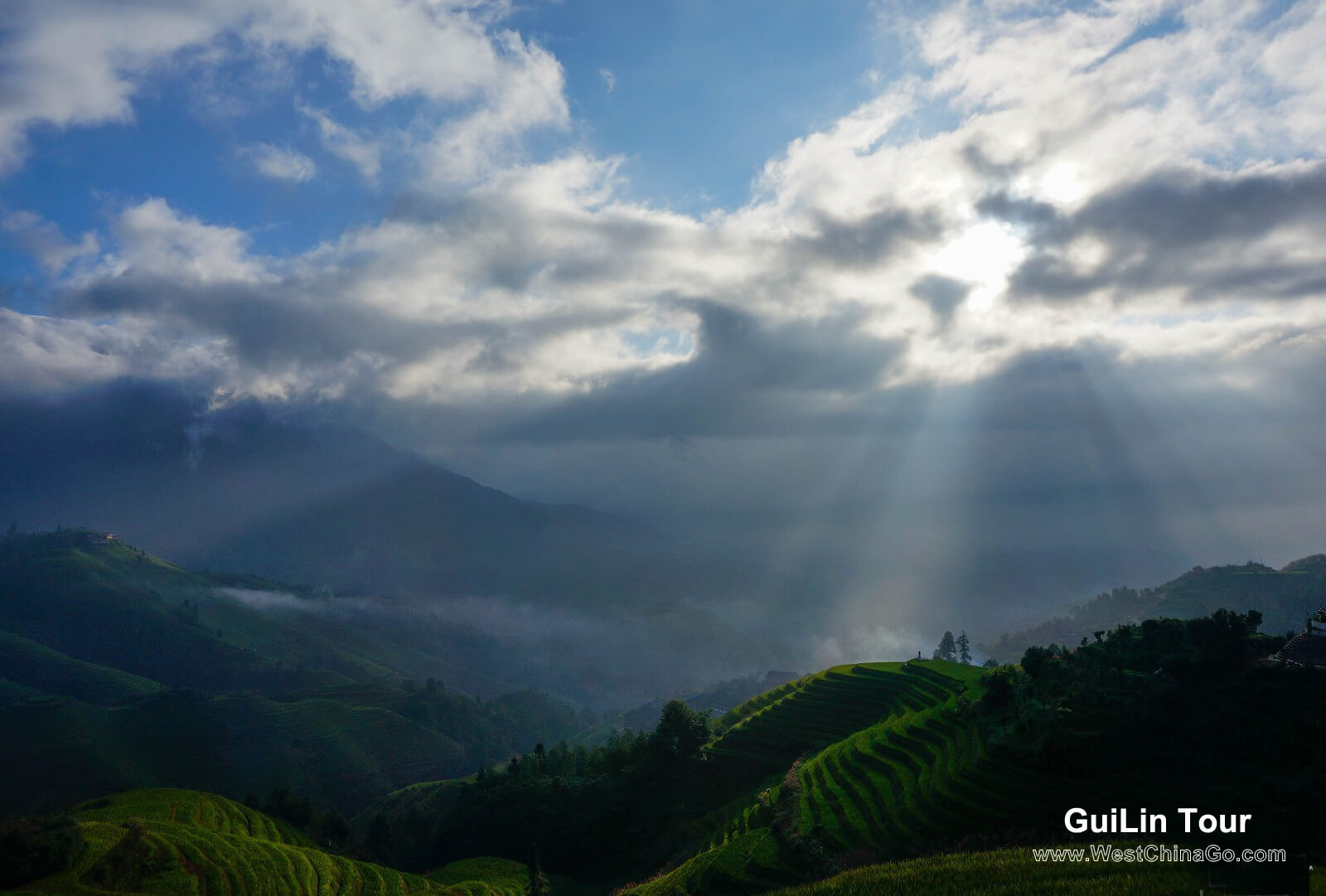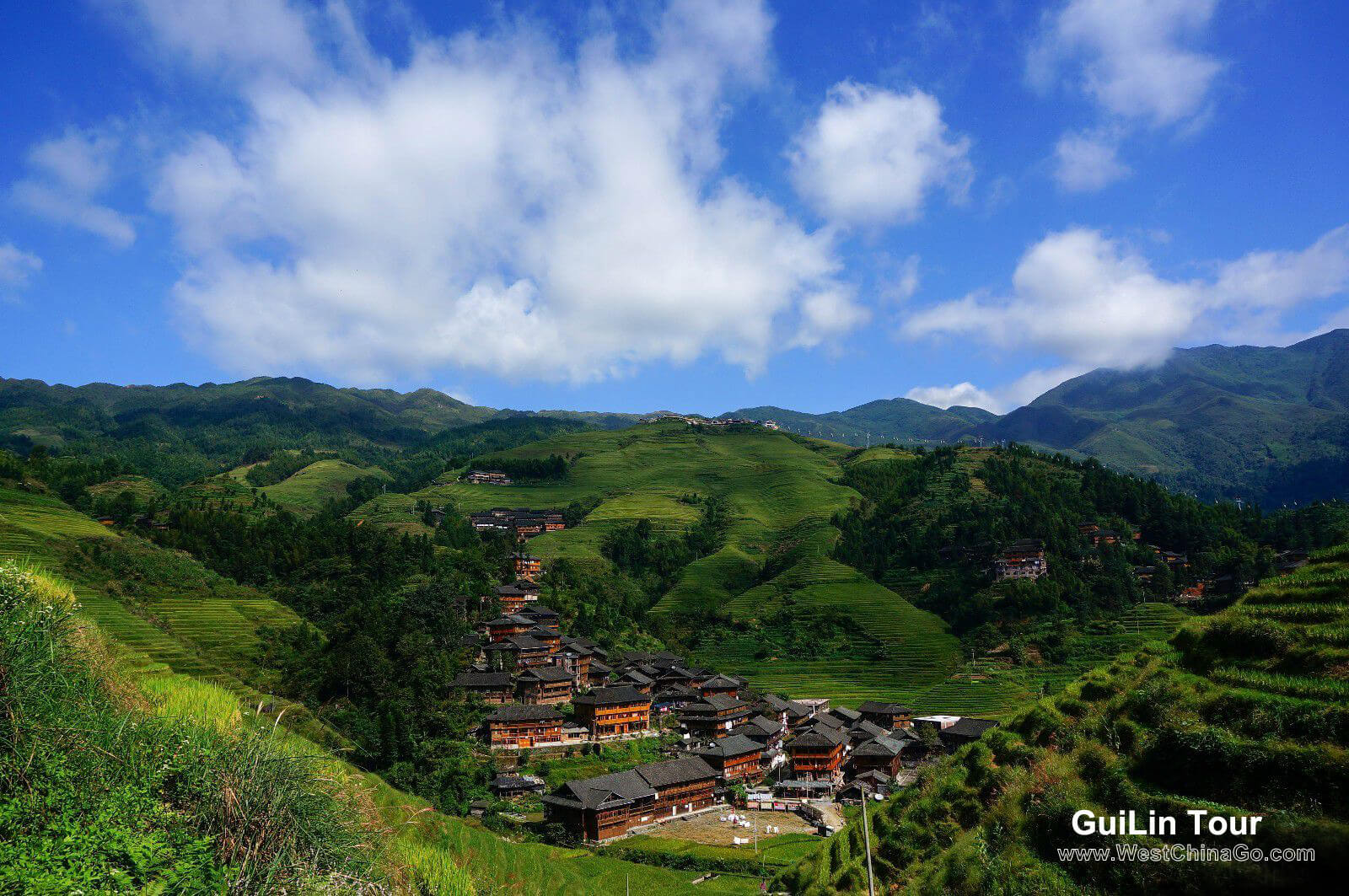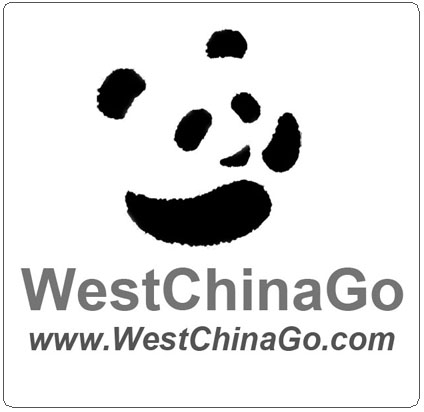 ChengDu WestChinaGo Travel Service
www.WestChinaGo.com
Address:1Building,1# DaYou Lane,,DongHuaMen St, JinJiang District,ChengDu.China 610015
Tel:+86-135-4089-3980
[email protected]