Description
China DuJiangYan Panda Volunteer
Lightning Deal & Best Deal
This tour will save you more than 100-500 USD, compared with totally same tours.
2020 DuJiangYan Panda Volunteer Best Choice for All Tourist.
Price
| Number | Total Cost |
| --- | --- |
| 1 Person | 105 USD |
| 2 Person | 52.5 USD p/p |
| 3 Person | 35 USD p/p |
| 4 Person | 35 USD p/p |
| 5 Person | 30 USD p/p |
Including and Excluding
Total Cost
Including:
private chengdu dujiangyan panda base round trip transportation
dujiangyan panda base entrance tickets
lunch in dujiangyan panda base canteen.
DJY Panda Base's English speaking staff will guide you throughout the panda volunteer program
Sightseeing car fee in dujiangyan panda base
Panda Volunteer Health Report
Panda Volunteer Certificate
Panda Volunteer souvenir
Excluding:
dujiangyan panda volunteer program.(700 CNY ≈ 105 USD p/p)directly paid to dujiangyan panda base
Extra personal expense
Extra English tour guide
tips to driver.(optional)
Timeline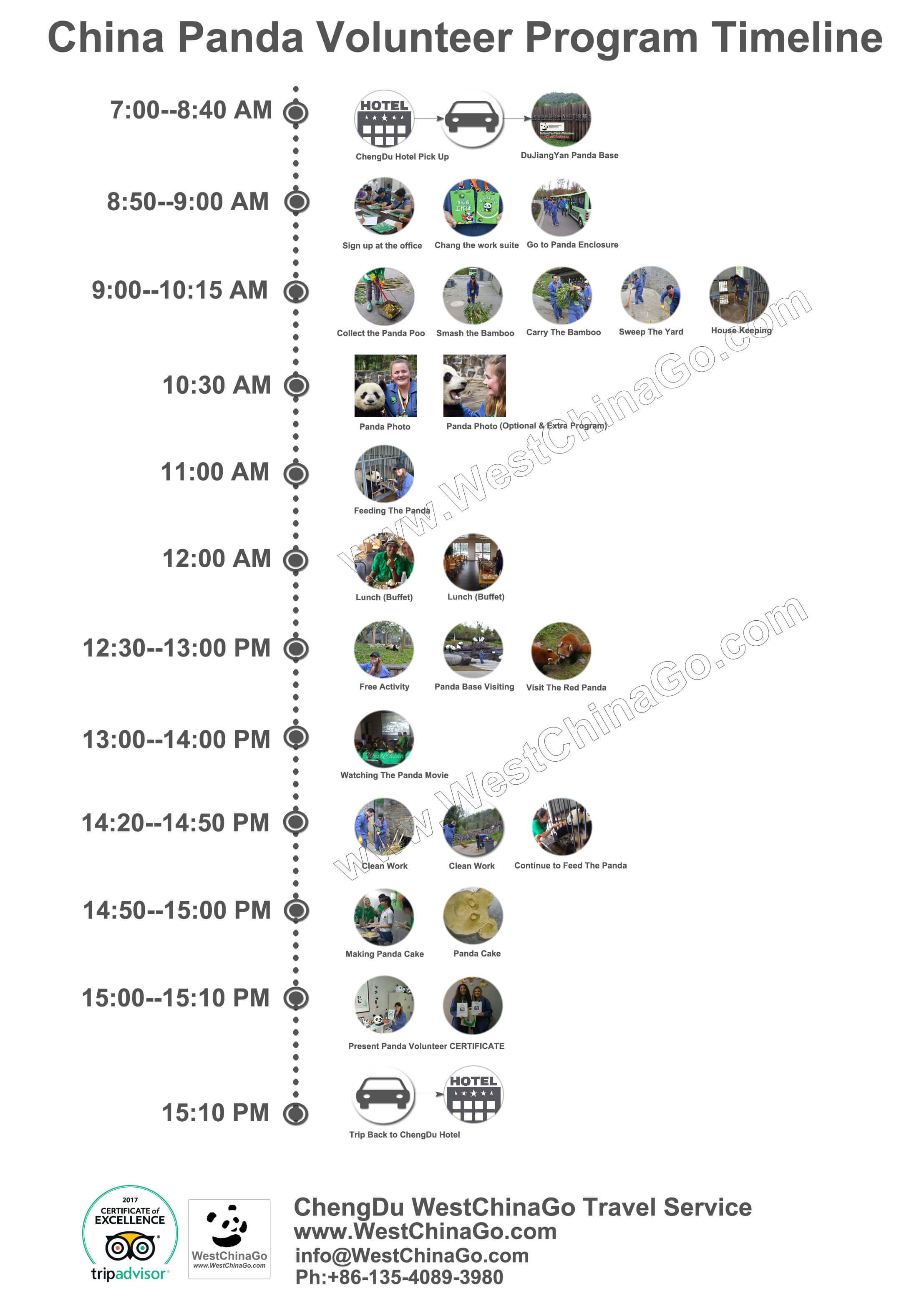 Tour Map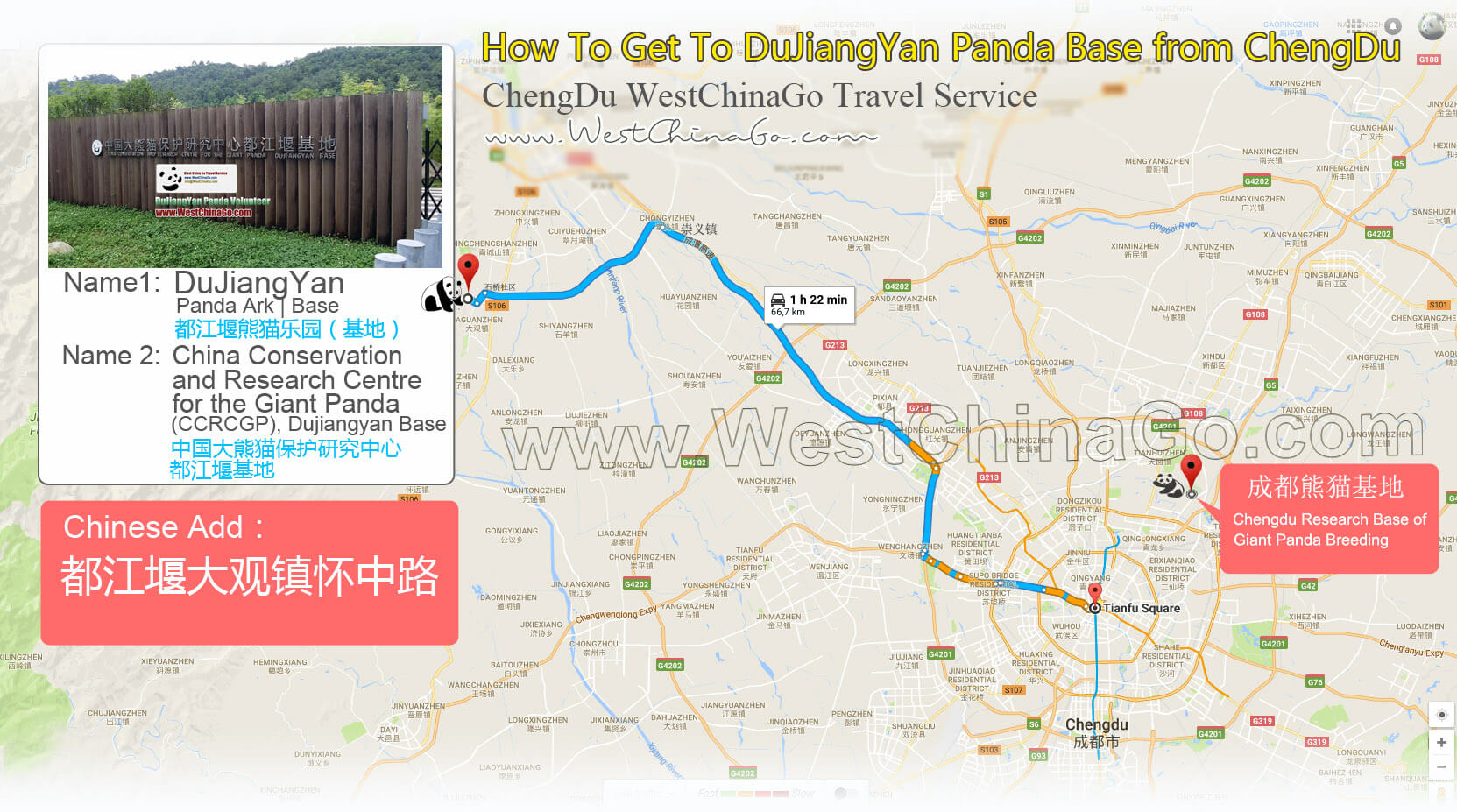 Payment
Flexible Payment

Bank Transfer(3% bank transfer fee will be charged)
Paypal (4.4% Paypal service fee wil be charged)
AliPay
WeChat Pay
Pay cash to us driver on your travel day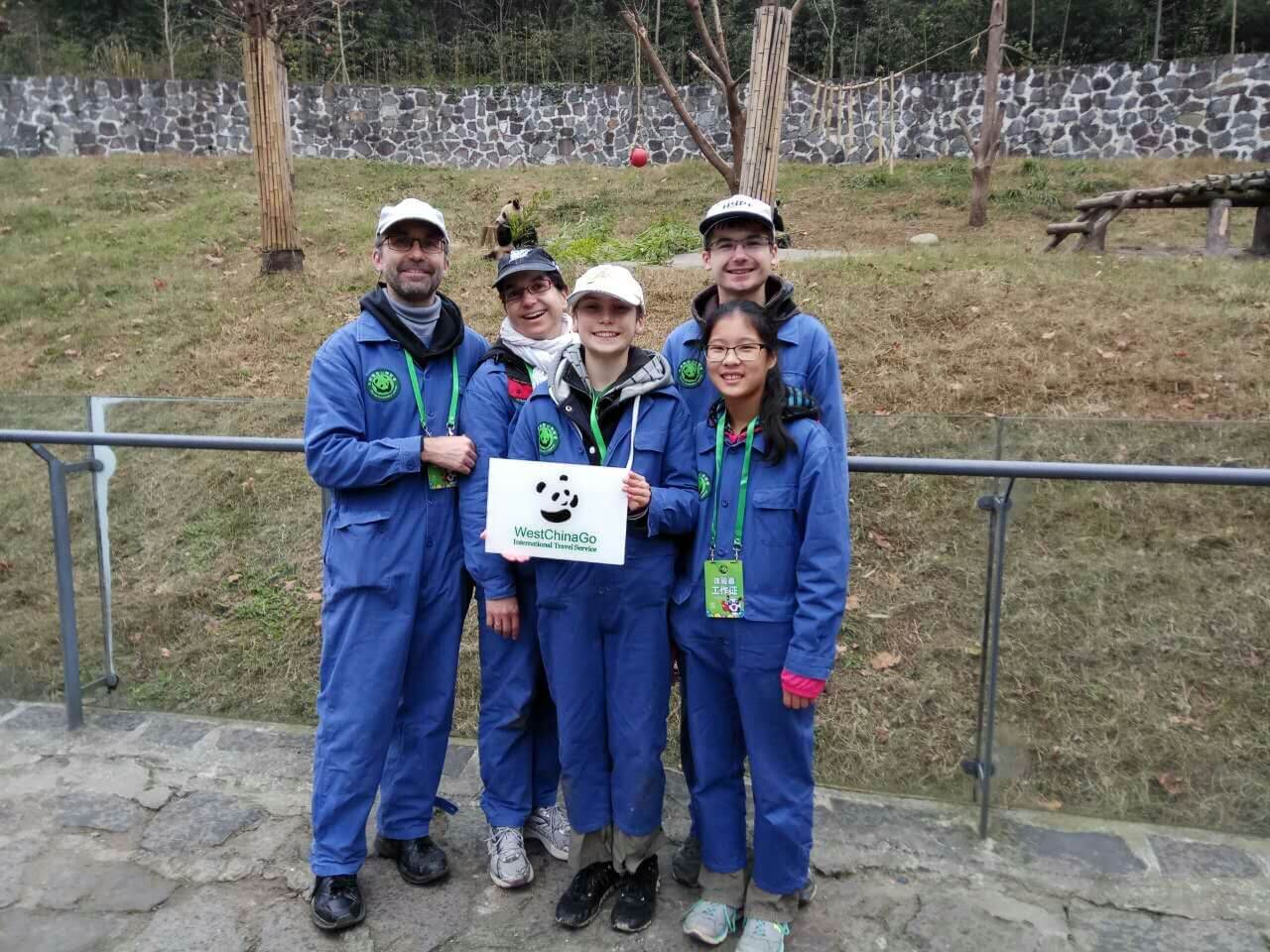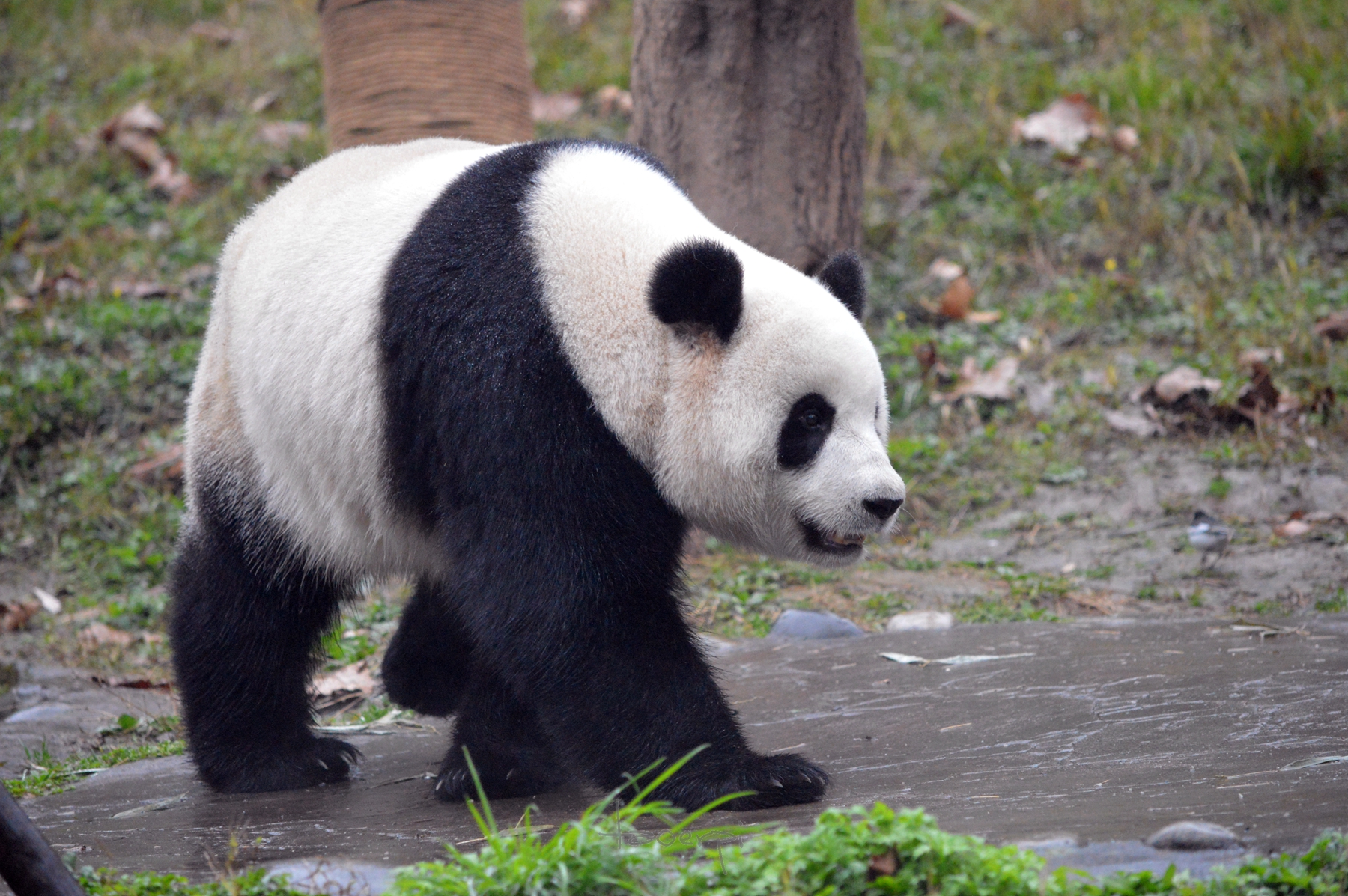 Timeline
2019 DuJiangYan Panda Volunteer Program
8:30AM-09:00AM
Register and finish the payment,.change the outfit
09:00AM-10:00AM
clean the enclosure;collect the poopoo;and dump into trash bucket
wash the panda house and mop the floor;
smash the bamboo.
10:30AM-11:00AM
free activity
11:00AM-11:30AM
Feeding the panda
11:30AM-12:00AM
Lunch Time:free chinese style lunch
12:00AM-13:00PM
Free Time;You could visit around or have a rest at office
13:00PM-14:00PM
Watch panda film in the office
14:15PM-14:30PM
Clean Panda house;Carry the Bamboo,Feeding the panda
14:30PM-14:45PM
Making panda cake
14:45PM-15:00PM
Present the certificate;end up!
Necessary Information:
ChengDu Hotel Name
Participant's Name, Age,Nationality,Passport Number
Travel Date