1 Day ShangHai ZhuJiaJiao Water Town Tours
Itinerary
Price
Inclusion
Review
1 Day ShangHai ZhuJiaJiao Water Town Tours
Zhujiajiao is a water town just an hour outside of Shanghai. It was established about 1,700 years ago. It features 36 stone bridges and numerous rivers line Zhujiajiao, and many ancient buildings still line the riverbanks today. The many shops nestled into the historic buildings and stone streets lined are bustling with with food vendors. Gondola rides along the canals are popular activities.
Traveler pickup is offered Drop off and pickup outside of central Shanghai, such as the airport, cruise terminals, railway station, Shanghai Disney Area, Qinpu, Jiading, Chuansha, or Songjiang will incur extra USD40 for whole group include pickup and dropoff. You can pay in cash (USD or RMB) directly to your guide when meeting.
Highlights :
Explore the historic canals and ancient lanes of Zhujiajiao with a private guide
Taste local specialties from steamed pork to sticky rice dumplings and candy
Take it easy with door-to-door round-trip private transfers
[iframe src="https://www.google.com/maps/embed?pb=!1m26!1m12!1m3!1d109250.91330788615!2d121.19165375556176!3d31.16274874412443!2m3!1f0!2f0!3f0!3m2!1i1024!2i768!4f13.1!4m11!3e0!4m5!1s0x35b27040b1f53c33%3A0x295129423c364a1!2sShanghai%2C%20China!3m2!1d31.230415999999998!2d121.47370099999999!4m3!3m2!1d31.1144355!2d121.0495749!5e0!3m2!1sen!2shk!4v1566653275070!5m2!1sen!2shk" width="100%" height="550″ frameborder="0″ style="border:0;" allowfullscreen="true"]
Zhujiajiao Water Village:
Zhujiajiao water village, an ancient town with the history of 1700 years old.
It's renowned as the "Venice of the east'', and it is surrounded by water, with old architectures, tranquil canals and crumbling bridges. If you visited Zhujiajiao before, your tour guide will take you to visit Dianshan Lake, the biggest natural freshwater lake with an area of 62 square meters.
It is also the headstream of famous Huangpu River (the mother river of Shanghai). You can stroll around the lake, enjoy the natural scenery and take some beautiful photos. After the tour, you will be transferred back to your hotel in Shanghai.
[iframe width="100%" height="555″ src="https://www.youtube.com/embed/BqjkrSTiPkU" frameborder="0″ allow="accelerometer; autoplay; encrypted-media; gyroscope; picture-in-picture" allowfullscreen="true"]
---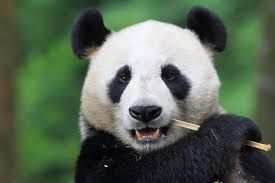 ChengDu WestChinaGo Travel Service
www.WestChinaGo.com
Tel:+86-135-4089-3980
info@WestChinaGo.com
[contact-form-7 id="19898″ title="KONTAKT11″]
Shanghai Zhaotun village is well-known as "the hometown of Strawberry" in China as there are hundreds of strawberry greenhouses in the area (around 2000 acres). Every year, from late-December to Mid-May is the best season for strawberry picking in Shanghai. Come and join this 6-hour fun tour to taste the fresh strawberries! You will receive complimentary half-kilo strawberry on your way out from the fields. In addition, you will enjoy some local delicacies as lunch at a local farmer's home followed by famous Zhujiajiao Water Town visit. If you have been to Zhujiajiao before and want to do something else this time, the beautiful Dianshan Lake in Qingpu District can be a good option for you.
Shanghai Zhaotun Strawberry Park:
Your private tour guide will come to pick you up at your hotel lobby in the morning, and take you to Zhaotun Strawberry Park in Qingpu District for picking fresh strawberry. The driving distance is about 1 hour from Shanghai city to the destination, which is well-known for its 20 years research and plant technology. Upon arrival, the first thing you will notice is that you are not actually picking strawberries in the open, under a yawning blue sky.
Instead, you are in a tent and with some bees around. But don't let this deter you. The strawberries are worth it! You will find the strawberries there are sweet and run-down-your-chin juicy. Your guide will accompany you to one of the tent to pick up the strawberry, and you can taste it as well during the picking time.
Each person can get half kilo of strawberry for free upon check out, and you will surely have so much fun there! After joyful picking experience, you will have your lunch at a local farmer's home. Since the vegetables are planted and animals are raised by the farmers here, your lunch meal is certainly fresh and organic!