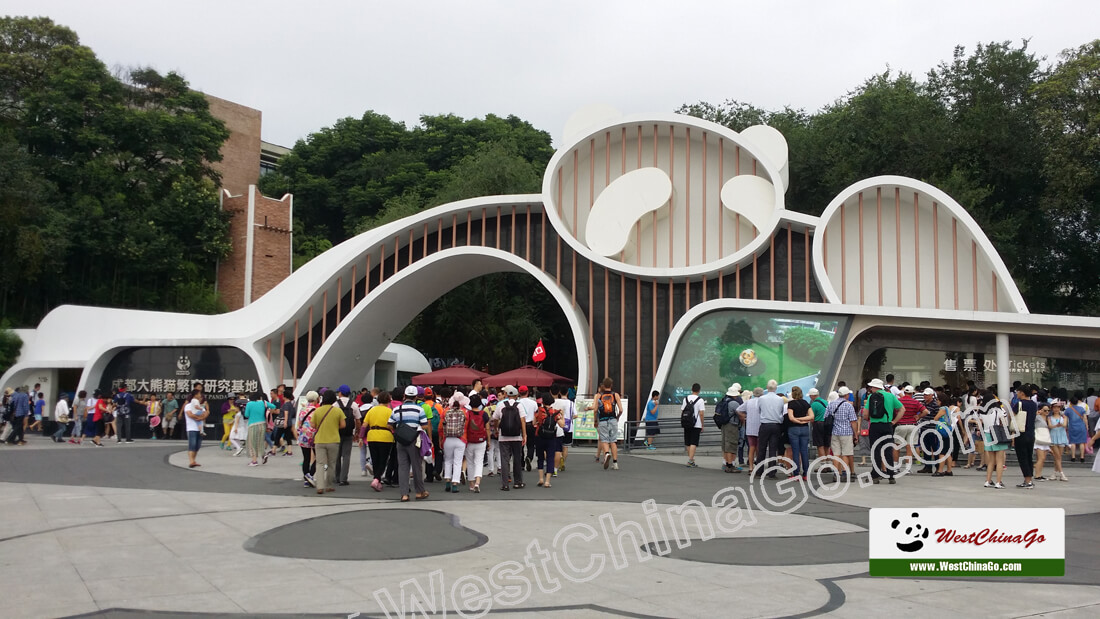 How To Get To ChengDu Giant Panda Breeding Research Center
Where is ChengDu Giant Panda Breeding Research Center

By Metro + TransferThis is far efficient way to get to chengdu Giant Panda Breeding Research Center, and save your money and time.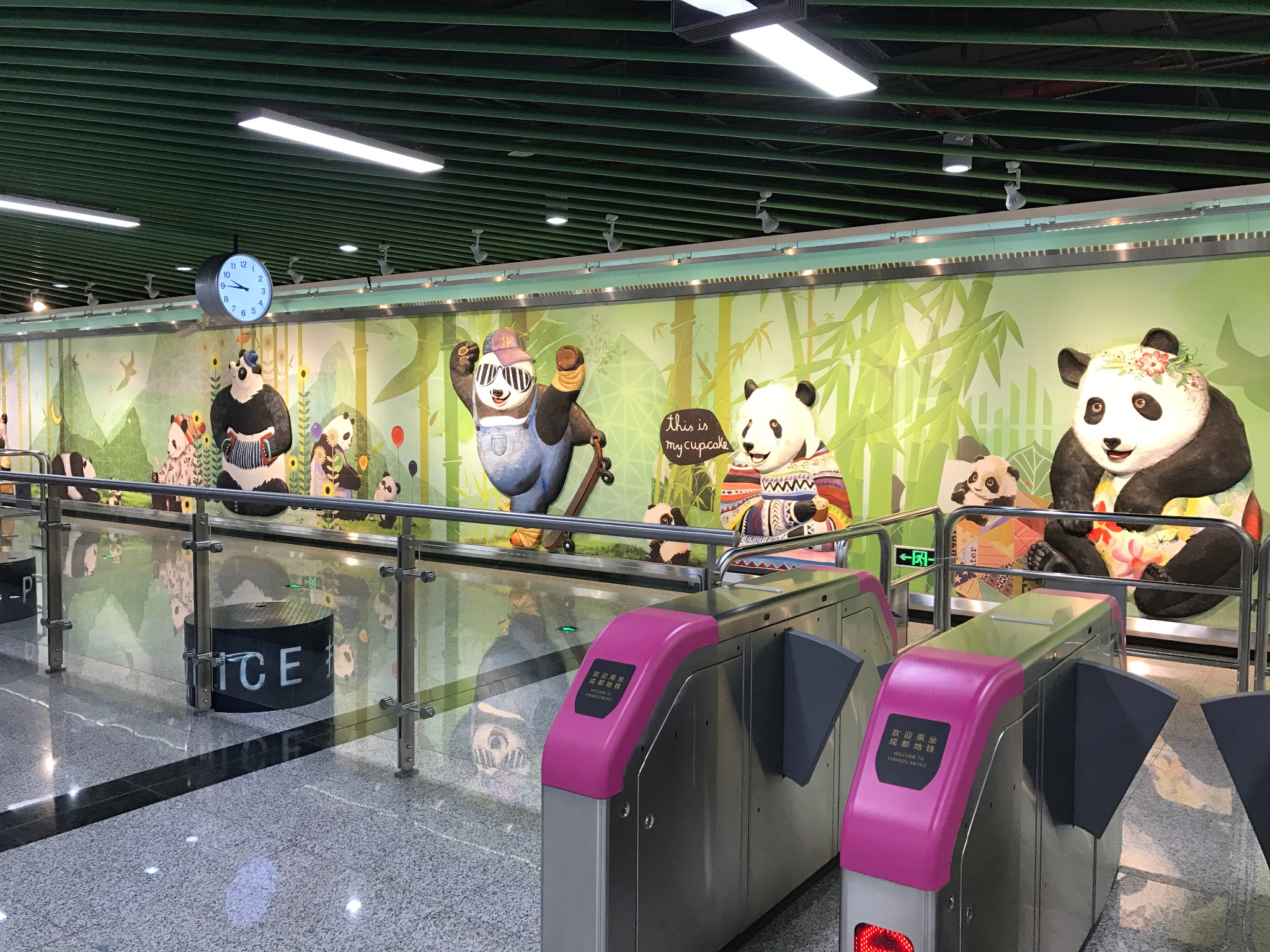 By Metro + Transfer
1:Transfer or Take Chengdu Metro Line 3
2:Get off at site of Panda Avenue, Then Exit at A Gate
3: Take the yellow shuttle Bus,Only 2 RMB/per tickets for TERMINAL.(the bus ride is about 5 mins for arrival;if you choose to walk—about 25 mins.)
By TaxiAbout 30 mins from chengdu city center—17.9 KM,the expense is about 50-100 RMB.
useful chinese for taxi driver
请载我们到成都熊猫基地
By Public BusDon't recommend,because transfer many times,and based on right place and directions to catch right line bus,complicated for foreigners.
1、公交:从市内乘坐公交到的动物园公交站,到了这里198a或198都可以到熊猫基地。
2、景区直通车:从宽窄巷子或者杜甫草堂这些景区都有直通车前往,不用换乘,对于外地游客可一天内游玩多个景点,非常方便。
3、机场——熊猫基地:乘坐双流国际机场大巴303路至"省体育馆站",换乘99路至"动物园站",再换乘87路或198路至"熊猫基地站"即到,全程约37公里,耗时约2小时20分钟。
4、成都火车北站——熊猫基地:乘坐9路车至"动物园站",换乘87路或198路至"熊猫基地站"即到,全程约11公里,耗时约1小时。
5、成都市区——熊猫基地:市区乘坐公交到动物园公交站,换乘87路或198路至"熊猫基地站"即到。耗时约1小时30分钟
6、打车觉得贵,公交车换乘又嫌麻烦的话,可以购买一日往返【车 门票】,直接送到景区,而且是往返的,还包含门票。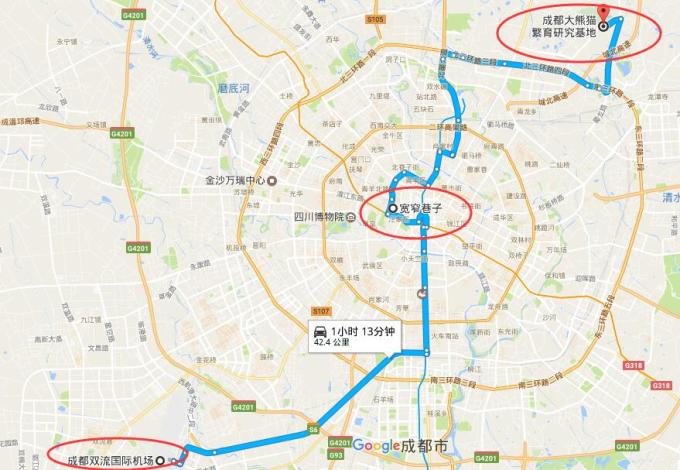 景区直通车时刻表:
具体发车时间:
武侯祠/锦里(始发点)——熊猫基地(25KM)
出发时间:8:30—15:00(半小时一班)
回程时间:9:30—18:00( 除11:30不发车外,其余所有班次均半小时一班)
宽窄巷子(始发点)——熊猫基地(25KM)
出发时间:8:30—14:30(每小时一班)
回程时间:9:30—17:30(每小时一班)
成都汽车/火车东客站(始发点)——熊猫基地(30KM)
出发时间:8:30—15:00(每小时一班)
回程时间:9:30—18:00(每小时一班)
熊猫基地(始发点)——三星堆遗址(43KM)
出发时间:12:30
回程时间:15:30 16:00(回武侯祠)
熊猫基地-机场:需乘坐到武侯祠或宽窄巷子班车再换乘至机场
熊猫基地-都江堰:需乘坐到武侯祠或宽窄巷子班车再换乘至机场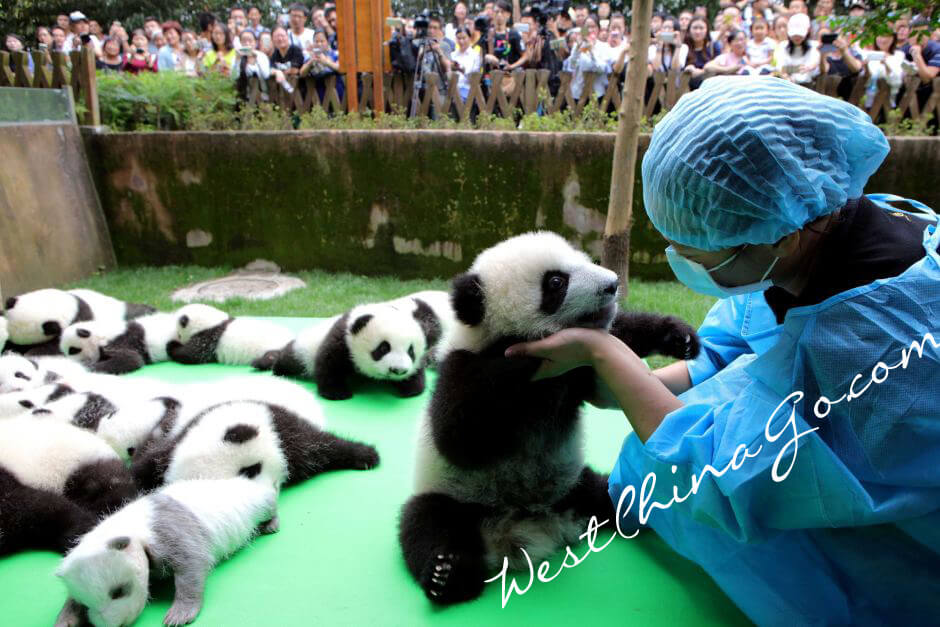 ChengDu Giant Panda Breeding Research Center Tourist Map