JiuZhaiGou Tour Re-Open at Sep 25 2019 Author:
Sidney Yu
Sep-25-2019
all rights reserved by ChengDu WestChinaGo Travel Service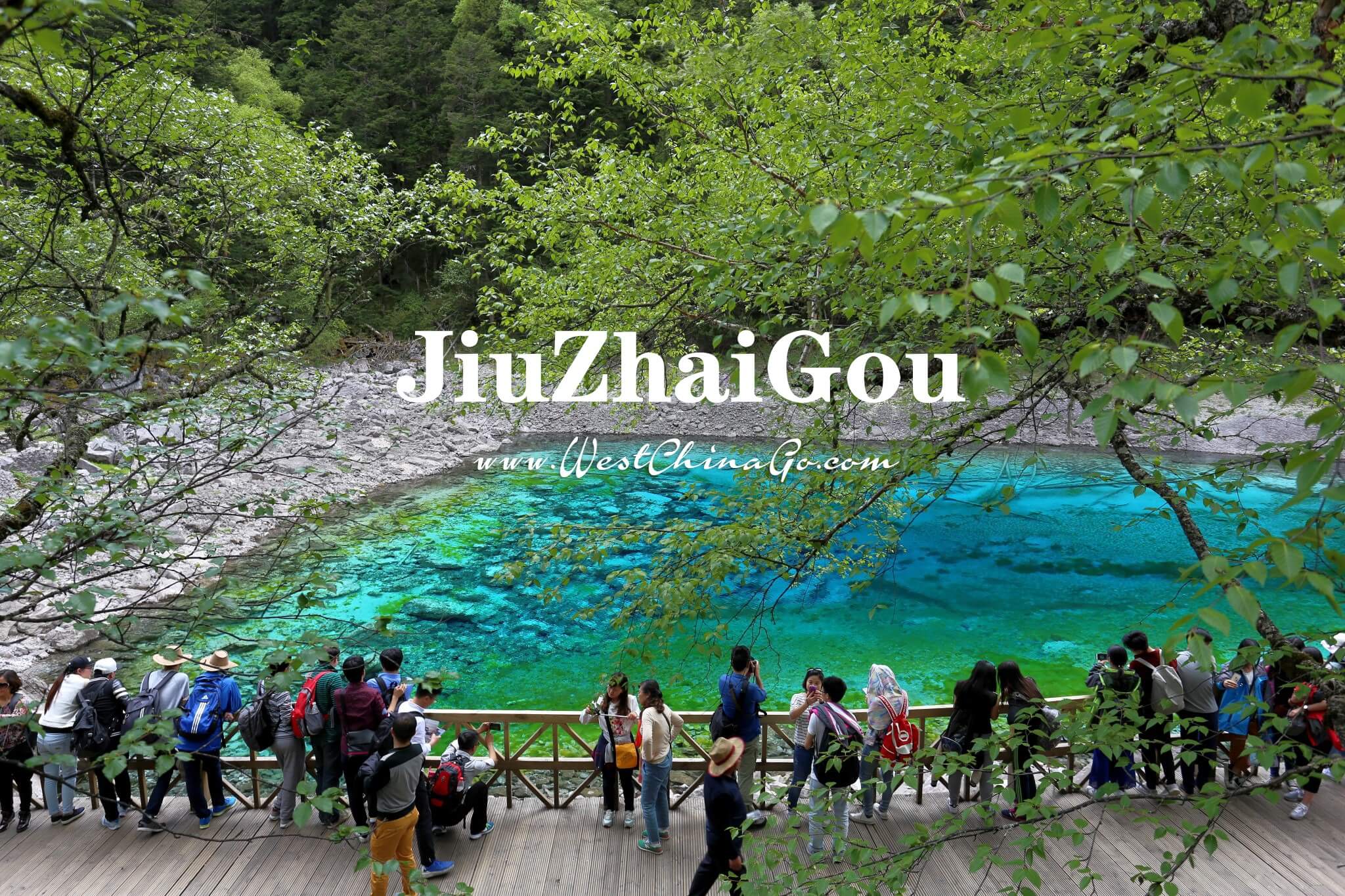 China SiChuan JiuZhaiGou Tour Re-Open at sep 27 2019
Aug 8 2017, the Earth-quake with magnitude 7 have struck the jiuzhaigou national park,destoring the jiuzhaigou heavily, after that, jiuzhaigou being in the closed state more than 2 years.
Now jiuzhaigou will reopen at sep 27 2019.
According to the announcement, the scenic spot is subject to the maximum daily limit control according to the restoration and reconstruction. The current maximum limit is 5,000 people per day, exceeding the maximum limit. The scenic spot will no longer receive tourists.
Moreover, Jiuzhaigou Scenic Area does not accept individual guests, and the reception target is a group of tourists organized by travel agencies.
The following is detail for tourists reference.
The Opening Zone;Itinerary
The Jiuzhaigou scenic spot has been rebuilt for two years, and most of the regions are now open to tourists.,
• Opening Area:The open areas are Zharu Temple, Shuzhenggou (except Spark Sea), Rizegou (Norrilang to Wuhuahai Scenic Spot), and Chagou
• Itinerary:Long-Lake,five color lake, mirror lake,shuzheng group lakes,double dragon waterfalls,zaru temple…sencery only for walking visiting in principle;
• Visiting Method: please follow the tour guide instructions inside jiuzhaigou tour bus.
Visiting Time
Jiuzhaigou Opening Daily time: 8:30 AM—17:00 PM
Visiting Mode:By sightseeing Bus,runing "Back to the same bus as before", which means, tourist get off park tour bus to visit scenic spot, then back to the same bus, and go to next scenery site until the end.
JiuZhaiGou Tickets
There is no ticket purchase window at the scenic spot.
Only travel agency can book the tickets from inside network system
Tickets and bus tickets are all reserved on the network.according to valid ID and Passport.One person, one ticket
Only one ticket can be purchased per day
2019 JiuZhaiGou Admission Tickets And Sightseeing Bus Tickets
| Tickets Type | Peak Season(April 1st to November 15th) | Low Season(From November 16th to March 31st) (Mar 8-Mar 31) |
| --- | --- | --- |
| Adult Admission Tickets | 169 CNY/person | 80 CNY/person |
| Bus tickets | 90 CNY/person | 80 CNY/person |
*there is no favorable policy of Sightseeing Car Tickets for any tourists
After the announcement of the reopening of Jiuzhaigou, the number of tourists intending to travel to Jiuzhaigou is huge.please arrange your trip ahead of time,because travel agency vying for tickets
In Conclusion, For 2019 jiuzhaigou tour, To find the right travel agency is important.
JiuZhaiGou Tours Package
JiuZhaiGou Join in Group Tours