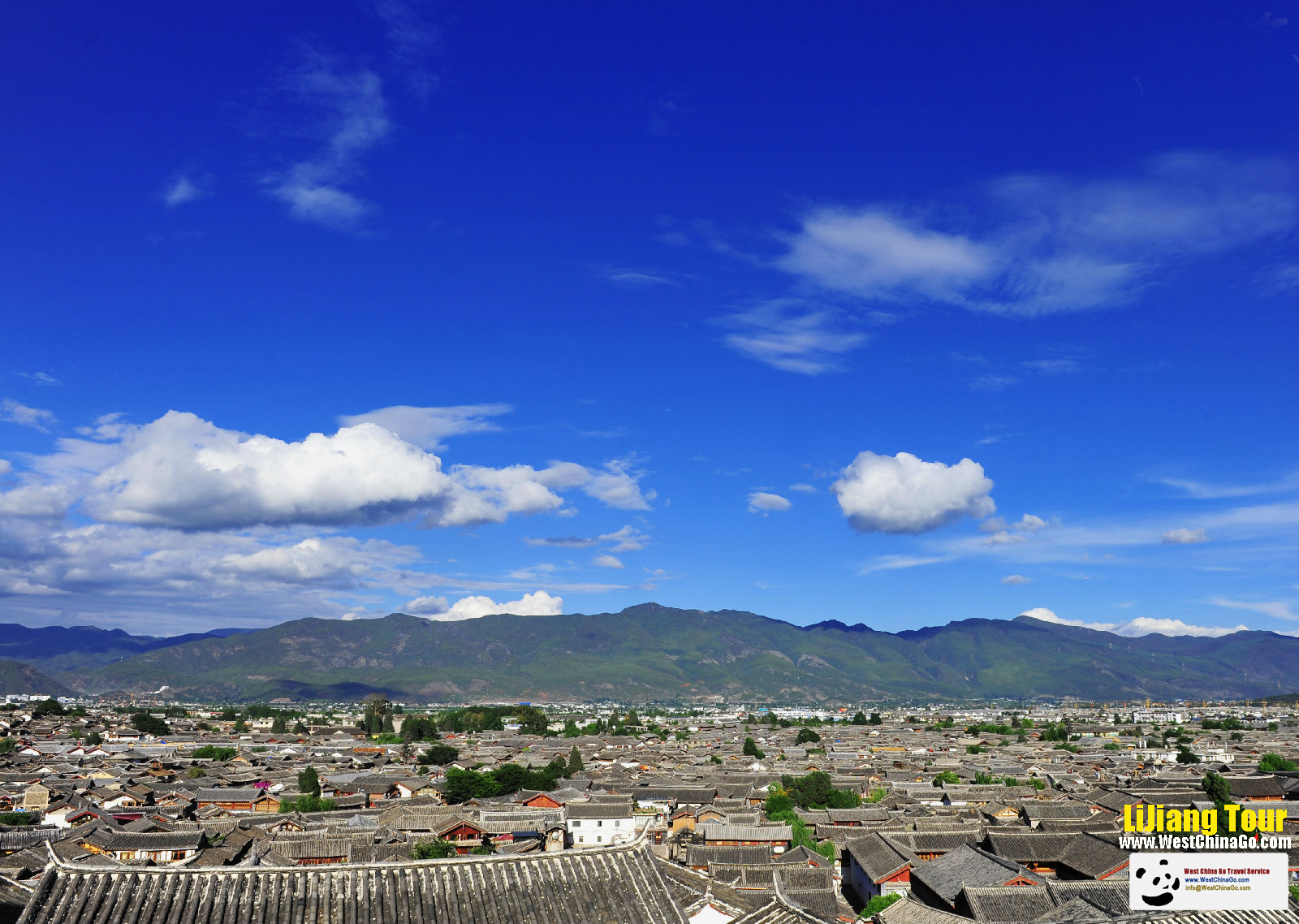 Lijiang Old Town
which is perfectly adapted to the uneven topography of this key commercial and strategic site, has retained a historic townscape of high quality and authenticity. Its architecture is noteworthy for the blending of elements from several cultures that have come together over many centuries. Lijiang also possesses an ancient water-supply system of great complexity and ingenuity that still functions effectively today
As its center there is a square. It was first built in 1126 in the late Song Dynasty and in 1253 Kublai (the first emperor of the Yuan Dynasty) was stationed here on his march into the south. Lijiang is world renowned as an ancient town built in a simple and artistic style and scientifically laid out. It was listed as a national historical and cultural city in 1986.
LiJiang Tour attractions
LiJiang Travel Guide
China Travel Guide
Lijiang Old Town Overview
Lijiang is surrounded by Lion Mountain in the west and by Elephant and Golden Row Mountains in the north. These mountains in the northwest shelter it from the cold wind. In the southeast there are fertile fields, which are dozens of kilometers long. Lijiang is favored with plentiful sunlight, an east wind and clear spring water, which flows in three streams and reaches every family. The streets are paved with the local stone slabs, which do not get muddy in the rainy season and are free of dust in the dry season. Many stone bridges and arches in the city were built during the Ming and Qing Dynasties and orderly roads and lanes extend to four directions from the central square. Residential houses are made of timber; most have a screen wall in front and some have a quadruple courtyard, in which local people plant many flowers.
The ancient traditional culture of the Naxi ethnic group is the Dongba culture, which is based on the Dongba Religion. Believers practice witchcraft, are skilled in medicine and the culture is passed on through literature and art.
The Dongba language has more than 1,300 separate words, which are written in primitive pictographic characters. There are more than 1,400 types of Dongba scriptures written in these characters and they take up 20,000 volumes. The scriptures cover religion, philosophy, history, local customs, literature, art, astronomy, medicine, the calendar, geography, flora, fauna, dancing, painting and music.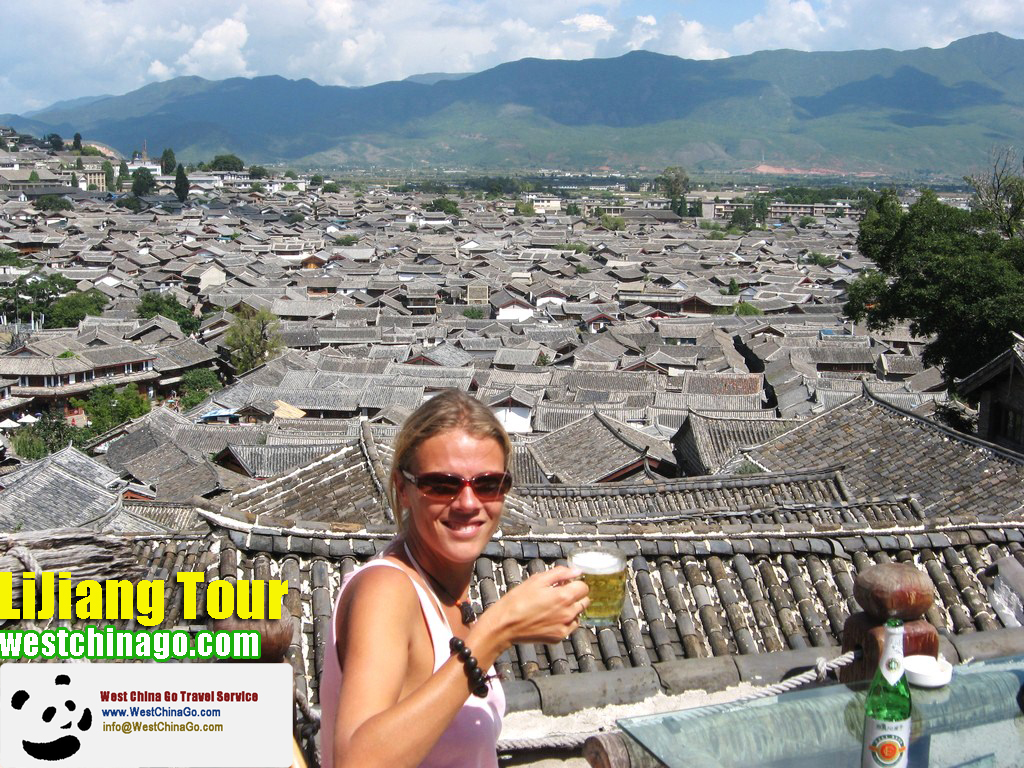 Admission Fee
the Maintenance Cost for Lijiang: 80 RMB/Per
Lijiang Old Town
► Chinese Name: 丽江古城
► Address: LiJiang,YunNan, China
► Area: 21,219 mi²
► Tickets:80 RMB/per
► Recommend tour time2-3 Days
► phone: 0888-5111118
► Offical Website: https://www.ljgc.gov.cn
► Elevation: 2,400 m
Useful Info
The following articles can give you useful info.travel guide and thing to do help you plan the best mount tour,for your reference.
Lijiang Old Town Tour Map
How To Get To Lijiang Old Town
Lijiang Airport (LJG); Lijiang Airport is located in the south of Lijiang city, 28 km (17 mi) away from downtown. There is an airport shuttle bus service in downtown Lijiang. The airport was opened in July 1995 and has flights to Kunming, Chengdu, Xishuangbanna, Beijing, Shanghai, Guangzhou, Wuhan, Shenzhen, Xiamen via Chongqing and Guiyang. It also offers chartered airplane service. There are flights from Kunming to Lijiang every day and is about 30 minutes flight time.
Lijiang Old Town Car Rental
Car Rental From Lijiang
Lijiang Car Rental,charter vehicle
Rental Car: 1)Car Rental From Lijiang to Tiger Leaping George
2)Car Rental From Lijiang to Shangrila
Book The Car Rental >>
Lijiang Old Town Tour Photo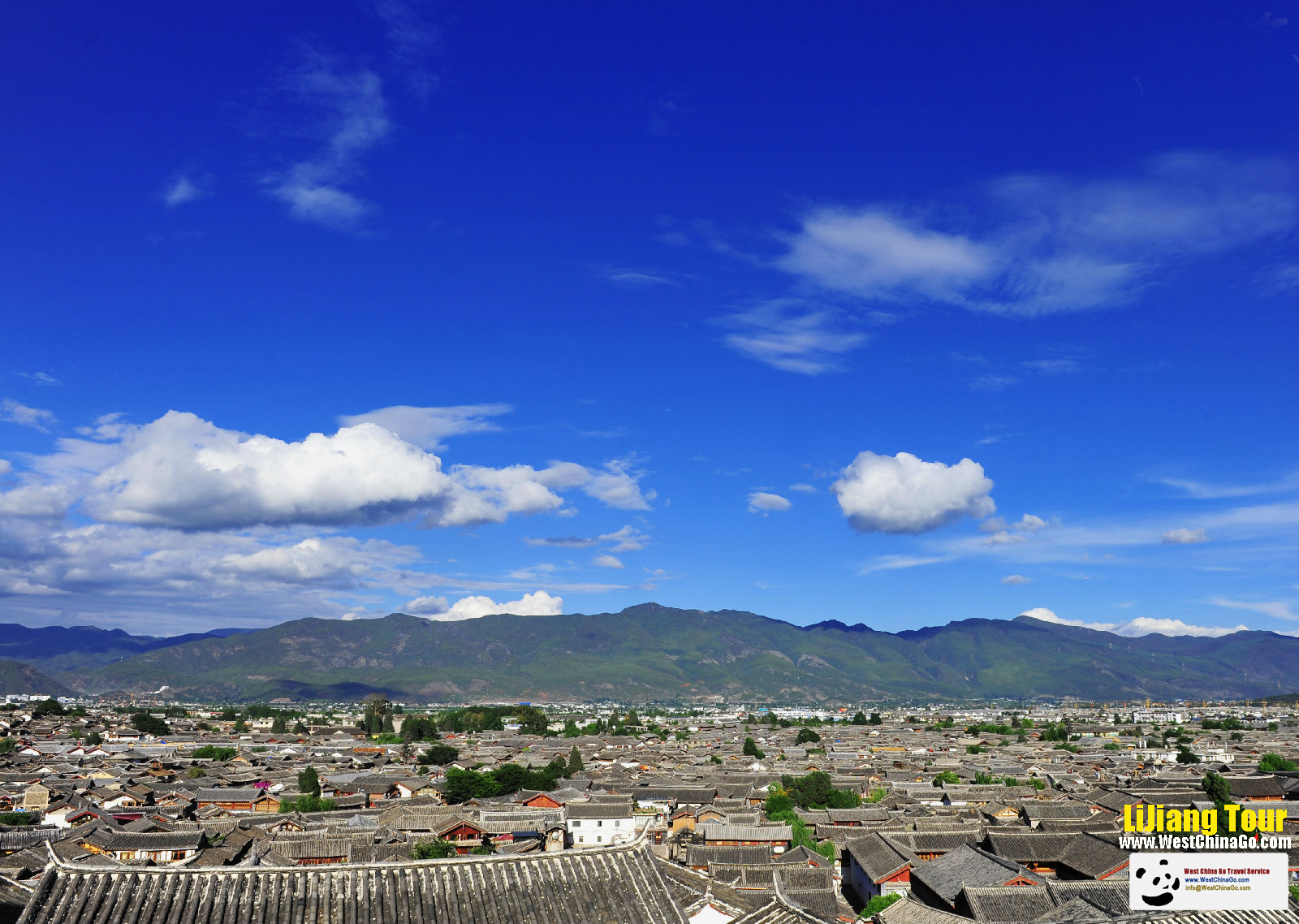 Lijiang Old Town Video
Lijiang Old Town Travel Guide
Lijiang Old Town:to black dragon pool,.walking time is 20 mis
Lijiang Old Town to jad drangon snow mount.you can catch bus line 7 or hop on bus at sun sqaure.
Lijiang Old Town to dali,shangrila.there is shuttle bus at sun square bus station..
Lijiang Old Town:WanGuLou and Lion mount is best place to take 360 panorama picture,
Lijiang Old Town,don't buy jade products,.almost no real.
Lijiang Old Town;usually morning and night is cold.
Bonfire night party every 2 4 6 at foure sqaure street;the atmosphere is high
Lijiang Old Town Climate
                Month

    Item

Jan

Feb

Mar

Apr

May

Jun

Jul

Aug

Sep

Oct

Nov

Dec

maximum
temperature
(℃)

16.3

18.9

22.8

26.1

26.6

25.6

27.7

27.7

23.9

21.7

18.1

15.9

minimum
temperature
(℃)

3.9

6.1

9.5

11.7

16.4

16.7

17.8

22.8

16.3

12.8

8.5

4.5

Rainfall (mm)

2.5

6.6

17.1

21.4

55.9

167.6

242.2

206.1

161.6

70.8

16.6

9.7

Days of rainfall

0.1

0.2

0.2

0.7

1.7

6.1

8.2

6.8

6.1

2.8

0.6

0.3
Lijiang Old Town Tour Package
2 Days Lijiang Old Town Tour

Chengdu / Lijiang

from $1430
3Days Lijiang Old Town Tour

Chengdu / Lijiang

from $230
4Days Lijiang Old Town Tour

Chengdu / Lijiang

from $230
7Days Lhasa Tour

Chengdu / Lijiang

from $430
5Days Lijiang Old Town Tour

Chengdu / Lijiang

from $330
6 Lijiang Old Town Tour

Chengdu / Lijiang

from $430
YunNan Lijiang Attractions
YunNan Tour Attractions