 Author:
Sidney Yu
Mar-01-2018
all rights reserved by ChengDu WestChinaGo Travel Service
What's The Good Tour Guide For Tourist
Different people have different answer, WestChinaGo pick the tour guide from time verification and clients reviews.
Good tour guide make you feel like you are more friend than his profession ID.
And when you back home, you could think of this person occasionally.
Here we conclude some feature for good tour guide:
She Should Smile for life
From the first meeting, if your tour guide don't smile, most possibly reveal that he seem not happy for his job or his life is not as good as yours.
at least, this kind of tour guide is not affable,As good tour guide, he ought to enjoy his job.
WestChinaGo Proverbs : if you smile, all the world response with smile back, if you cry, only you cry in the world.
WestChinaGo Proverbs :Smile is best language.
Positive not Passive
Attitude decide the destiny.
From speaking, posture, you can judge this tour guide positive or passive
Passive tour guide, just finish the itinerary, who take it as task from travel agency, don't treat the job seriously, don't enjoy the job
all service lay over the surface, you can not expect good service.and travel agency can not monitor the service quality, so clients feedback is most important
Absolutely and definitely WestChinaGo refuse this kind of unqualified tour guide,
Interactive with Funny Interesting
for many tourist attraction, you can google and got the info.
if tour guide just repeat the info in the whole process, it make no sense.
in fact, rather than boring time,good tour guide should make the trip more funny and interesting
it seem that you have endless subject to explore, and time never catch up with….
in this way,tourists have more discovery.some intent, people you meet in the trip are bigger scenery
neither humble nor arrogant
to show neither inferiority nor superiority
Being Helpful
Some tourist have individual problem in the trip, The good tour guide always ought to be considerate and care
WestChinaGo's tour guide always try our best to satisfy clients demands.
Ability of Solving the problem
sometimes, there something not control occur,it's time show tour guide's ability
he should balance all side and make the right decision.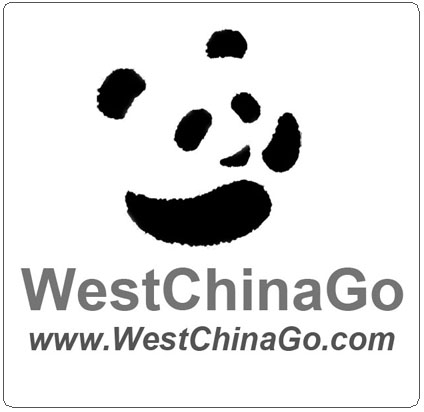 ChengDu WestChinaGo Travel Service
www.WestChinaGo.com
Address:1Building,1# DaYou Lane,,DongHuaMen St, JinJiang District,ChengDu.China 610015
Tel:+86-135-4089-3980
[email protected]