| # | Monday | Tuesday | Wednesday | Thursday | Friday | Saturday | Sunday |
| --- | --- | --- | --- | --- | --- | --- | --- |
| ChongQing—Yichang | Gold 8 | Gold 7 | Gold 6 | Gold 3 | Gold 5 | Gold 2 | Gold 1 |
| YiChang—ChongQing | Gold 5 | Gold 2 | Gold 1 | Gold 8 | Gold 7 | Gold 6 | Gold 3 |
Yangtze River Cruise–gold sailing itinerary
From ChongQing To YiChang4 days 3 nights
Time
gold sailing itinerary schedual
Day 1
20:00 Embarkation briefing(dinner is excluded)
21:30 Depart from Chongqing
Day 2
06:30-07:00 Morning coffee, and Taiji exercise .
07:00-08:00 Breakfast (buffet)
08:00-12:00 Enjoy yourself on the cruise
12:00-13:30 Lunch (buffet)
14:00-17:00 Shore excursion to the Ghost City of Fengdu
18:20-19:o0 Captain welcoming party
19:00-20:30 Supper (buffet)
21:00 Entertainment show
Day 3
06:30 Morning coffee ,and Taiji exercise .
07:00-08:30 Breakfast (buffet)
07:30-10:00 Shore excursion to White Emperor City ( optional )
About 11:00 Set sail ,passing through Qutang Gorge
11:30-13:00 Lunch (buffet)
13:00-17:00 Shore excursion to the Lesser Three Gorges by boat
18:00-23:00 Happy hours (Everyday recommended drinking )
17:15 Set sail ,passing through the Wu Gorge
19:00-20:30 Supper
20:30-23:00 Check out
21:00 Guests interactive activity
24:00 Set sail ,passing through the three Gorge ship locks
Day 4

07:00-08:00 Breakfast (buffet)
08:00-11:00 Shore excursion to the Three Gorges Dam
11:00 Set sail , passing through Xiling Gorge
11:30 Check out
12:00 Dismbark at Yichang
Attention:
*1、The above itineraries are subject to change due to weather conditions, water level, navigation and seasonal conditions.
*2、 If there is additional time, one or two optional shore excursions may be organized according to sailing conditions. The optional shore excursions include White Emperor City, Three Gorges Tribe or Three Gorges Bamboo Sea . The fee for the optional shore excursions is not included in the cruise package.
*3、 In case of maintenance on the Three Gorges Dam ship locks, or if the flow of the river's upper reaches exceed 40,000 cubic meter per second during flood season, our ships will instead embark and disembark at Maoping pier, west of the ship locks on the outside of Yichang. We will be responsible for the transfer between Maoping and Yichang .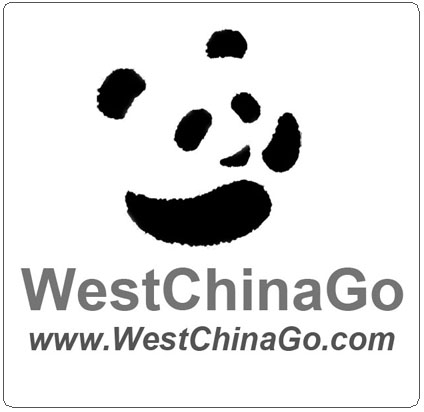 ChengDu WestChinaGo Travel Service
www.WestChinaGo.com
Address:1Building,1# DaYou Lane,,DongHuaMen St, JinJiang District,ChengDu.China 610015
Tel:+86-135-4089-3980
info@WestChinaGo.com
From YiChang to ChongQing5 days 4 nights
Time
gold sailing itinerary schedual
Day 1
20:00 Check in
21:30 Cruise introduction
Day 2
06:30 Depart from Yichang
06:30-07:00 Morning coffee, and Taiji exercise.
07:00-08:30 Breakfast (buffet)
08:30-11:00 Shore excursion to Three Gorges Tribe (optional)
10:00 Lecture about acupuncture
10:45 Set sail , passing through the Xiling Gorge
12:00-13:30 Lunch(buffet)
14:00-16:30 Shore excursion to the Three Gorges Dam
16:30-21:00 Set sail ,passing through the Three Gorge Ship Locks
17:00-18:00 Happy hours
18:20-19:00 Captain welcoming party
19:00-20:30 Supper (buffet)
21:00 Dancing Ball
Day 3

06:30 Morning coffee, and Taiji.
07:30 Set sail ,passing through the Wu Gorge
07:00-08:30 Breakfast (buffet)
08:30-12:30 Shore excursion to the Lesser Three Gorges by boat
12:30-14:00 Lunch(buffet)
14:00 Set sail ,passing through the Qutang Gorge
15:00-17:30 Shore excursion to White Emperor City (optional)
15:00-16:00 Lecture about Chinese Painting
19:00-20:30 Supper(buffet)
20:30 Entertainment show

Day 4

06:30-07:00 Morning coffee, and Taiji exercise.
07:00-08:30 Breakfast(buffet)
08:3o-10:30 Shore excursion to the Ghost City of Fengdu
12:00-13:30 Lunch (buffet)
15:00-17:oo Movie time
15:00-18:00 KTV time
16:00-21:00 Commodities on sale
19:00-20:30 Supper(table dinner)
20:00-23:00 Check out
21:00 Entertainment show

Day 5

07:00-08:00 Breakfast(buffet)
08:00-09:00 Check out
09:00 Disembark at Chongqing


[fullcalendar category="gold"]