Yangtze River Cruise Company
Gold Cruises
Century Cruises
Victoria Cruises
Yangtze Cruises
Goddess Cruise
Yangtze River Cruise Tourist Attractions:
yangtze river sanxia tribe
SanXia RenJia
Chinese Name:三峡人家风景区
Add: 湖北省宜昌市夷陵区三斗坪镇石牌村
Tickets: 180 CNY p/p
website: http://www.sanxiarenjia.com/
tel: +86 0717-8850588;0717-7855592
Opening Time: 08:00-17:30 (March 1st – November 30th Monday – Sunday) 08:30-17:00 (December 1st – February 28th of the following year Monday-Sunday)
Recommend Visiting Time: 1-3 H
TYPE: National AAAAA level tourist attraction
Aera: 14 square kilometers
SanXia RenJia Overview
Located in the Xiling Gorge of the Three Gorges, it consists of three areas: the people on the mountain, the people on the water, and the people on the river.
You can enjoy the original ecological scenery of the Three Gorges by combining boat trips and walking.
The scenic area has folk performances every day, and you can participate in the deep and ancient and mysterious Bachu culture.
"Light Shadow Stone" standing on the cliff cliff is a good place to take pictures.
SanXia RenJia Photo
SanXia RenJia Video
[iframe width="100%" height="515″ src="https://www.youtube.com/embed/lqMTcYg5eK8″ frameborder="0″ allowfullscreen="true"]
SanXia RenJia Travel Guide
inside a little damp,It is recommended to wear a pair of non-slip shoes
at BaWangZhai(巴王寨), there is Custom culture performance
keep hiking to the Inviting the moon pavilion(邀月亭), which is the summit of the scenic spot, overlooking the bend of the Yangtze River
Go to Bawangzhai and take the escalator. One person is 30 yuan extra cost.
The scenery is divided into people on the water, people on the waterside and people on the mountain. In fact, it is Bawangzhai(巴王寨) and Longjinxi(龙进溪).
After taking a cruise to the shore, it is recommended to go to Longjinxi first, because you can go to Bawangzhai after the tour without using it.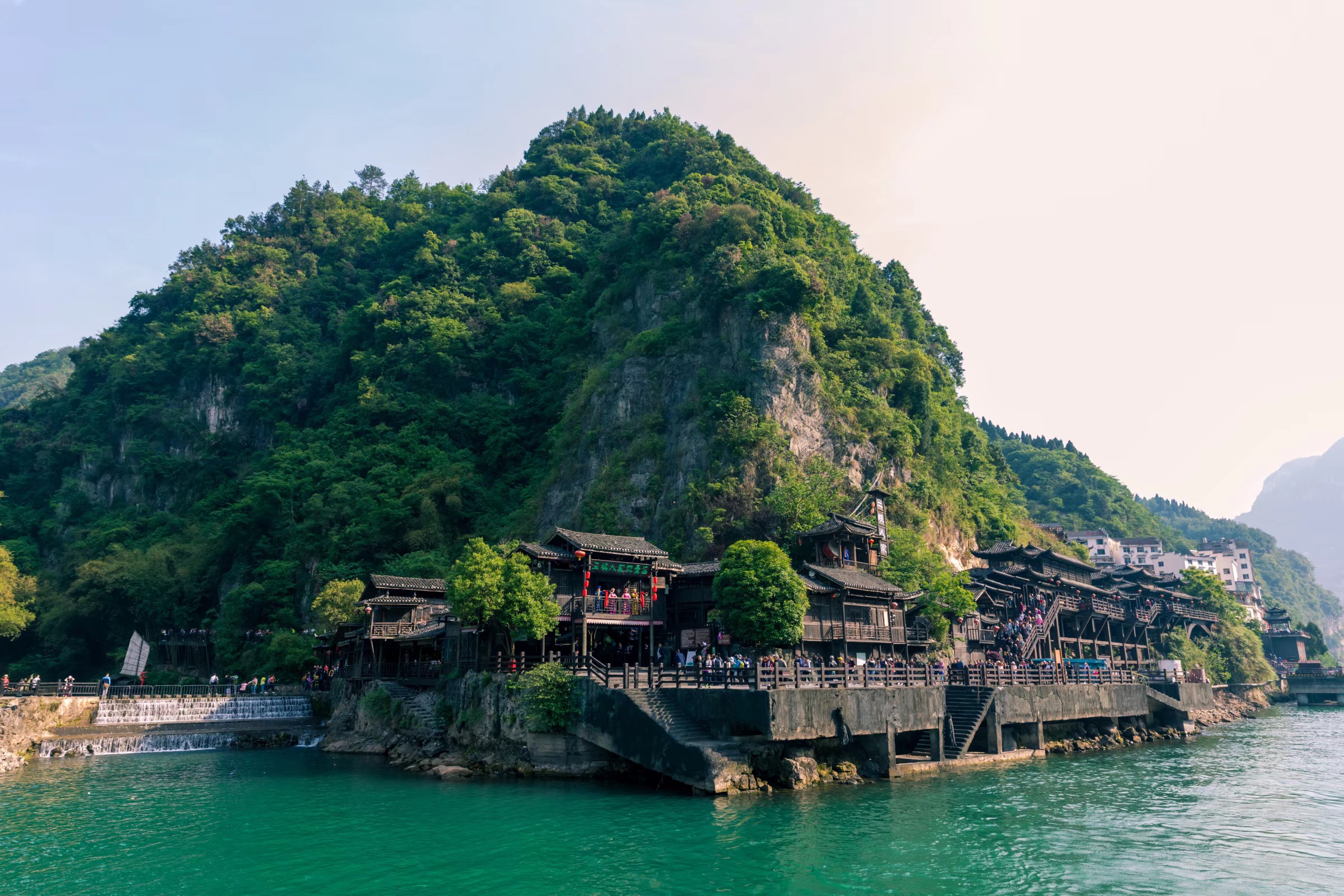 SanXia RenJia Tourist Map
SanXia RenJia Panorama
[iframe src="https://data.taagoo.com/pano/20170401479462.html?startscene=scene_30729&" width="100%" height="555″ frameborder="0″ bgcolor="#000000″ target="_blank" allowfullscreen="true"] [iframe src="https://data.taagoo.com/pano/20170401481488.html?startscene=scene_30709&" width="100%" height="555″ frameborder="0″ bgcolor="#000000″ target="_blank" allowfullscreen="true"]
[iframe src="https://720yun.com/t/121jzsmvsu0?pano_id=6195168″ width="100%" height="555″ frameborder="0″ bgcolor="#000000″ target="_blank" allowfullscreen="true"]