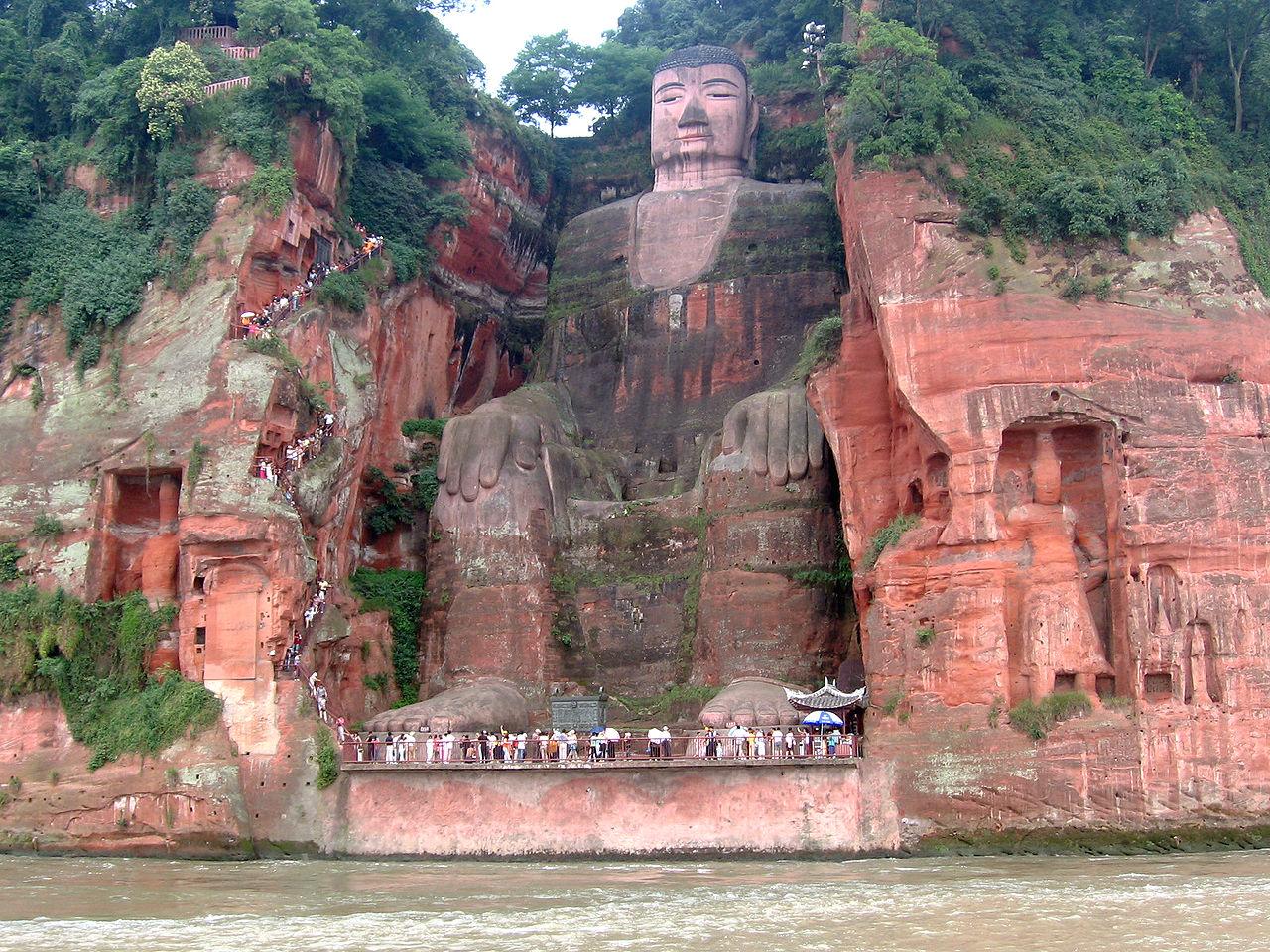 LeShan Giant Buddha Tour, Travel Guide
leshan giant buddha :The famous 71 meters Leshan Giant Buddha is carved out of a cliff face. It shows a seated Buddha with his hands on his knees.
It is the tallest statue of the Buddha and the shoulders are 28 meters wide. The smallest toenail can easily seat a person and the 7 meters wide ear can accommodate two people. The head of the Leshan Giant Buddha is 14.7 meters tall and 10 meters wide and is covered with 1,021 buns of curly hair. People say:
"The mountain is a Buddha and the Buddha is a mountain"
LeShan Giant Buddha
► Chinese Name: 乐山大佛
► Address: Leshan City, China(150 KM from chengdu)
► Opening Time:8:00-18:00
► Recommended Visiting Time:2-3 Hours
► Height: 71m►width: 24m
► Tickets: ¥ 95 (ON SEASON)
What To See
★ The biggest Stone buddha in the world
★ Hiking The cliff:
★ River Cruise :
★ Top Mount Temple
★ Panorama Of LeShan City
★ Buddha Pilgrim Scenic
Useful Info
The following articles can give you useful info.travel guide and thing to do help you plan the best mount tour,for your reference.
LeShan Giant Buddha Facts
Leshan Giant Buddha lies at the confluence of the Minjang, Dadu and Qingyi in city of Leshan in the Chinese province of Sichuan.
Historical BackgroundThe construction was started in 713, led by a Chinese monk named Haitong. He hoped that the Giant Buddha Statue would calm the turbulent waters that plagued the shipping vessels traveling down the river.
When funding for the project was threatened, he is said to have gouged out his own eyes to show his piety and sincerity. After his death, however, the construction was stuck due to insufficient funding. About 70 years later, a jiedushi decided to sponsor the project and the construction was completed by Haitong's disciples in 803.
Apparently the massive construction resulted in so much stone being removed from the cliff face and deposited into the river below that the currents were indeed altered by the statue, making the waters safe for passing ships.
Leshan Giant Buddha 360 Panorams
FAQ of Leshan Giant Buddha Tour
1)is there bus direct to leshan giant buddha scenic area?
Answer: no.when you get to leshan bus station or high speed train station,you need to transffer by taxi or public bus to Leshan giant buddha.
2)How long dose the river cruise take to view Leshan Giant Buddha?
Answer:About 15 minutes.As the capacity of the boat is 35 passengers,so you may wait for a while on board.From the boat,you will see the sleeping Buddha as well.
3)How to transfer from high speed train station to Leshan Giant Buddha?
Answer:Upon arrival,there will be taxi waiting for passengers,and you may choose No.3 bus to Leshan Giant Buddha Scenic Area.
4)How long dose it take from Leshan Railway Station to Leshan Giant Buddha?
Answer:20 minutes by taxi,about 40 rmb,50 minutes by local bus,1rmb for bus ticket.
5)When is the best time to visit Leshan Giant Buddha?
Answer:Due to the popularity of Leshan Giant Buddha,in busy tourist season,it may take more than 2 hours to queue in the line to walk down to the Leshan Giant Buddha's feet.Arrive early is the best way to avoid the crowds.
6)The opening time of Leshan Giant Buddha?
Answer:Busy season AM7:30-07:30PM(April.1-oct.31) ;Slow season AM8:00-06:00pm(November.1-march.31).
Leshan Giant Buddha Photo
Leshan Giant Buddha Tourism Video
---
Leshan Giant Buddha Tour Map
How To Get To Leshan Giant Buddha From ChengDu
By Taxi
150km from chengdu city,to chartter car is better choice
By Bus
150km from chengdu city
More Bus info
By Highspeed train
1 hour from chengdu rail stationMore
LeShan Car Rental From Chengdu
Full-day car rental service from Chengdu to Leshan is offered by WestChinaGo, with experienced chauffeur.The price for 5-seated car will be 900rmb(roughly 150 usd)
WestChinaGo offers best value transfer services in Chengdu, including Chengdu airport to or from downtown hotel,
Chengdu railway station to hotel,
Chengdu down town hotel to hot attractions like Century Exhibition Center, Kuanzhai Alley, Jinli Street, Panda Base, Wenshu Monastery and so on.
We ensure you an enjoyable and hassle free journey with our fully qualified experienced drivers, well-conditioned serviced vehicles and auto insurance coverage.
Leshan Giant Buddha Tour Package
---
Leshan Giant Buddha Travel Guide
There are 2 ways of visiting Leshan giant buddha: One is river cruise,which will last about only 15 mins.you will see panorama buddha.
another is to climb up the mount.you will have chance to visit the temple.and walking down the cliff to the foot.usually IT'S crowded,queuing will take 0.5-2 hours.
Climbing up the mount will involve lot of walking, so we suggest the senior to choose river cruise.
when taking boat cruise,there is the platform on boat for taking picture,since it have good position and angle for photo-taking..please attenion:it is charged.. please confirm the price for either every one picture or for the whole process,sometimes customer possibly be scammed
when exiting the gate after finishing the visit the leshan giant buddha, suggest don't take tri-cycle outside of gate,because of risking of being overcharged,due to language barrier,no more time and right authority to clarify your justice.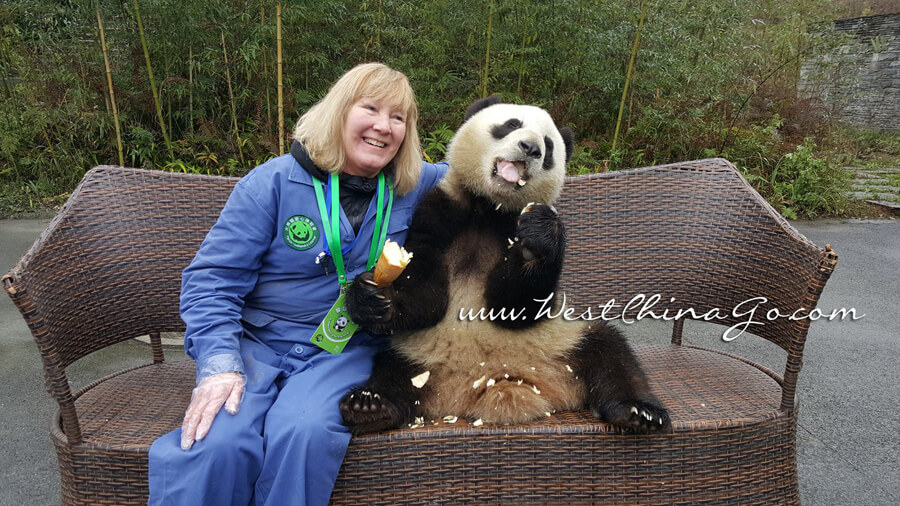 DuJiangYan Panda Holding From ChengDu
Life time Memory in Panda Tour
More Detail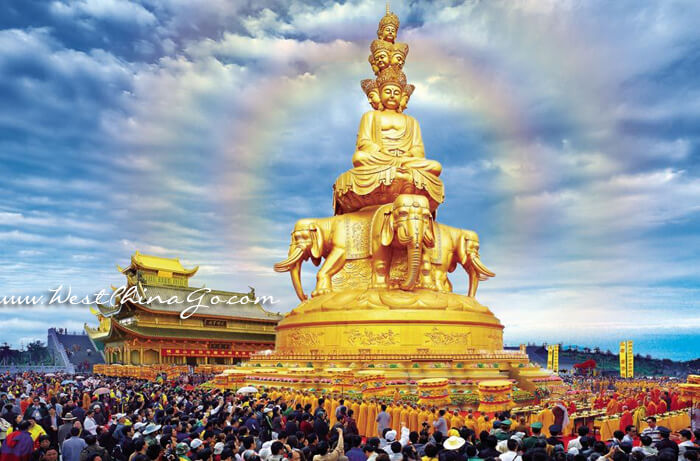 Mount Emei Tour
2 Days ChengDu + Mount Emei Tour
More Detail
JiuZhaiGou Tour From ChengDu
JiuzhaiGou car rental,JiuzhaiGou charter vehcile
More Detail

---