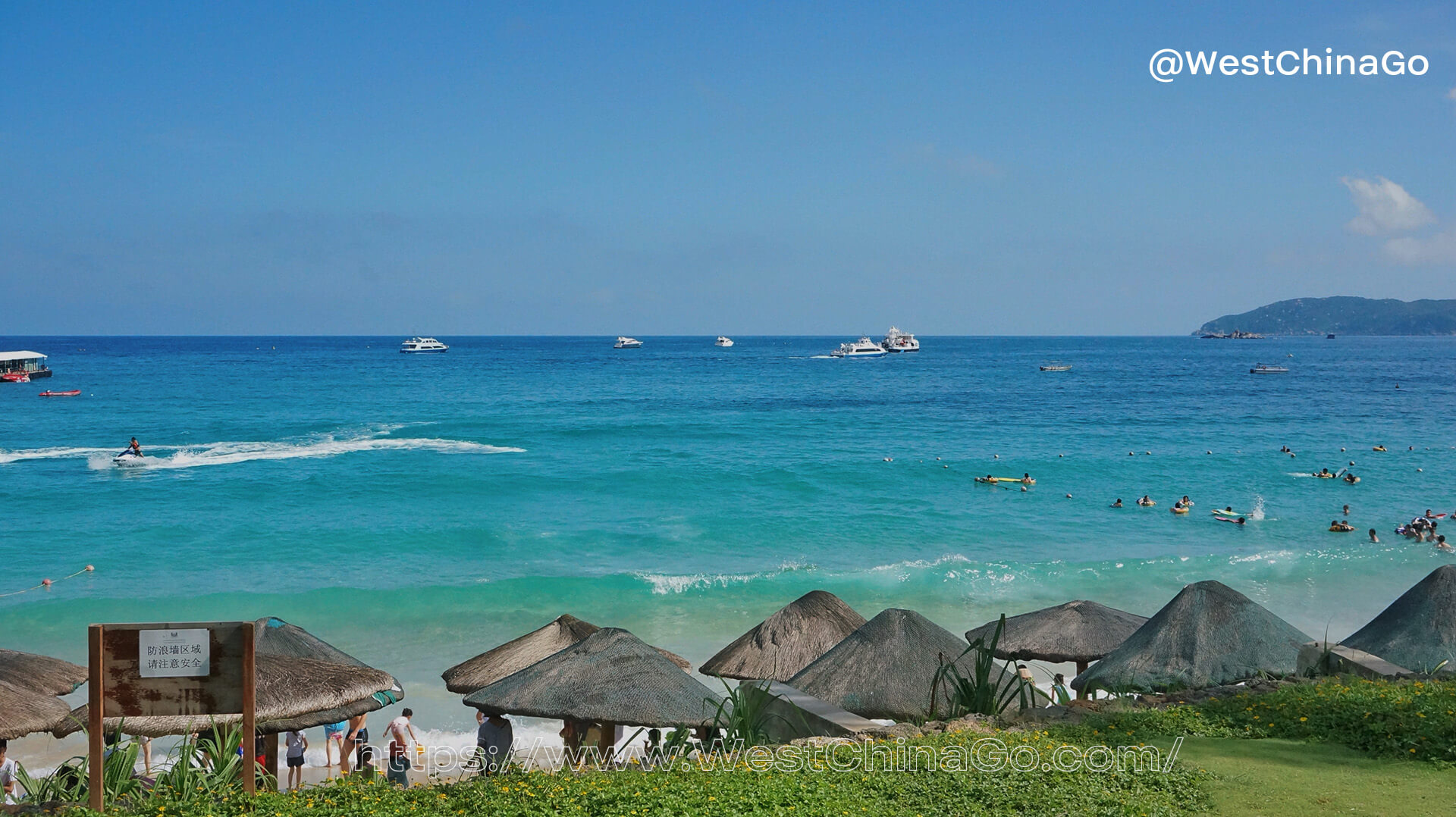 Sanya
Chinese name: 三亚
Add:Southern Hainan Island
Population:1.03 million
Airport: Sanya Phoenix International Airport(三亚凤凰国际机场)
Railway Station: Sanya Station, Yalong Bay Station, Yazhou Station, Phoenix Airport Station
Famous attractions: Yalong Bay, Sanya Bay, Tianya Haijiao, Nanshan, Da Dongtian, Dadonghai, Luhuitou
Best time to travel:October-March
Tel: 0898-88272768
Official Website: http://www.sanya.gov.cn/
Recommended travel Time:4-5 Day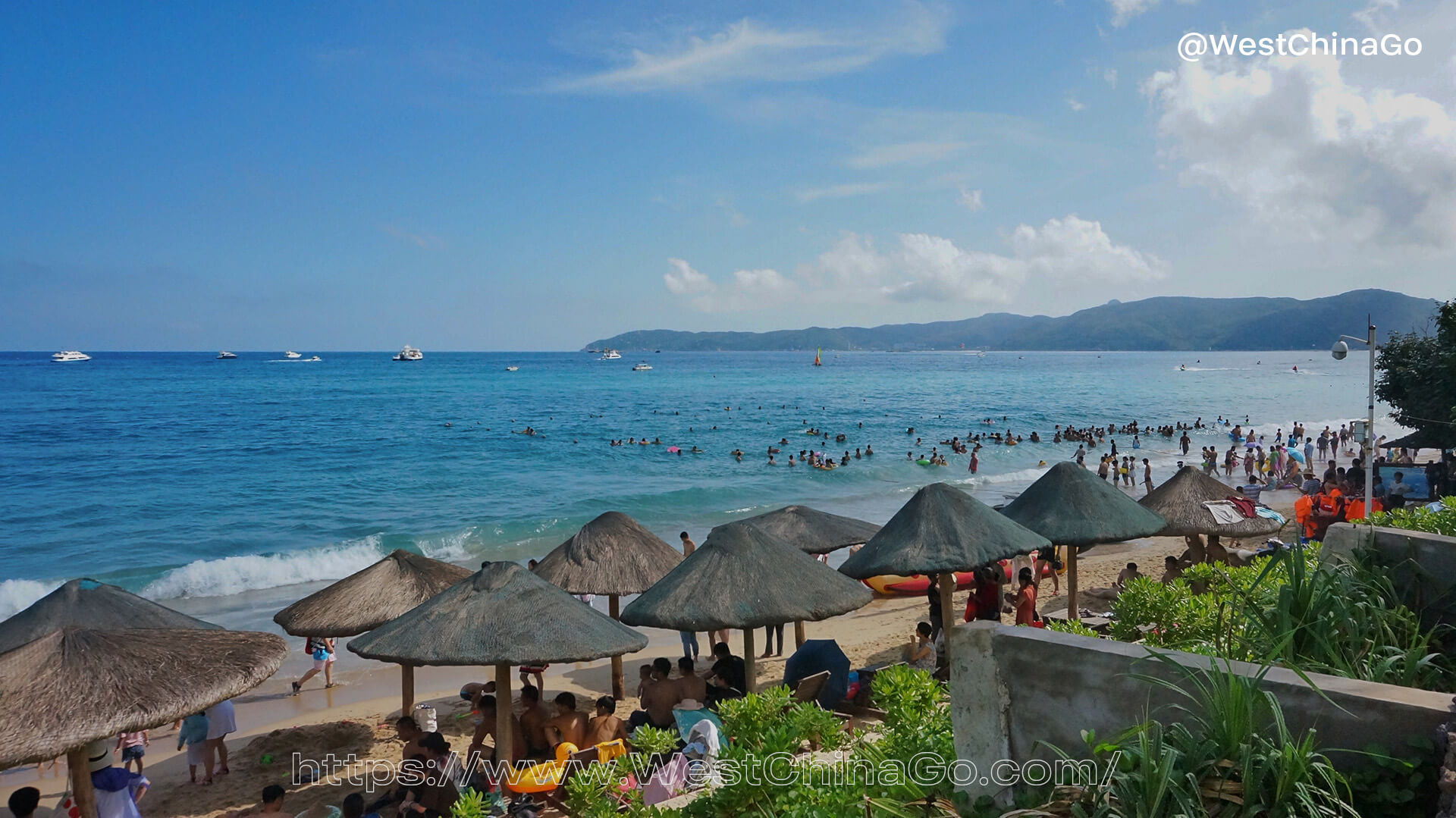 Sanya
Sanya is located at the southernmost tip of Hainan Island in China. The long and narrow city sits on a coastline that stretches for hundreds of kilometers. The beautiful seaside scenery has made Sanya the most famous seaside resort in China, enjoying the reputation of "Oriental Hawaii".
The beaches with clear water and sand, lush rainforests and inexpensive seafood are Sanya's signatures. Sanya Bay, Dadonghai, and Yalong Bay tropical rainforest can experience the thrill and excitement of rock climbing waterfalls in the primitive jungle. When you come to Sanya, a sumptuous seafood meal is indispensable. The seafood in the first market is good and cheap, and you can choose from hundreds of fresh and delicious seafood.
Sanya also has two beautiful outlying islands, Wuzhizhou Island with complete infrastructure is a diving resort, and West Island attracts many tourists with more favorable prices. Tourists who like ethnic customs can also walk into the Li and Miao villages in Sanya to see the life style of the local aborigines.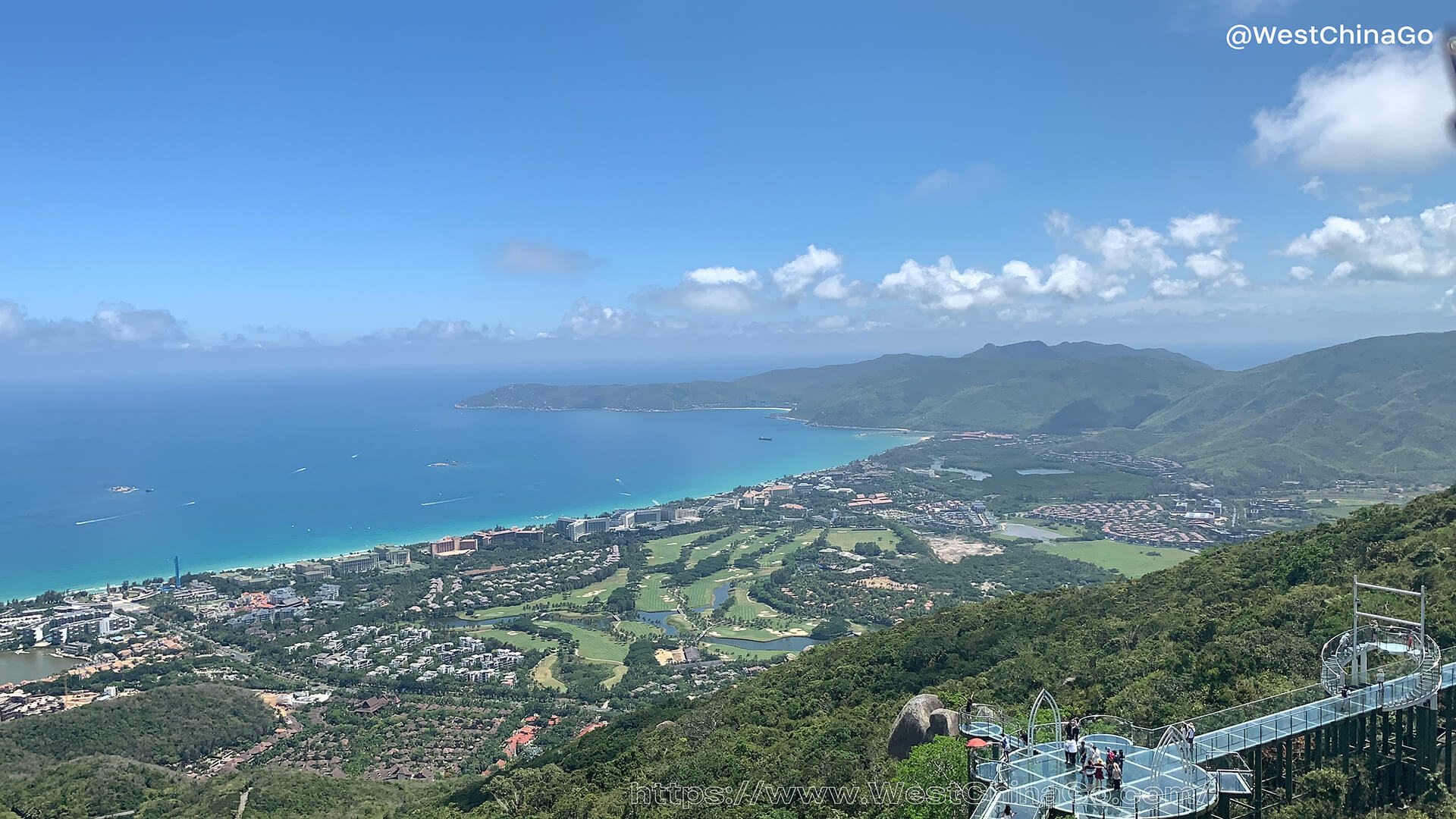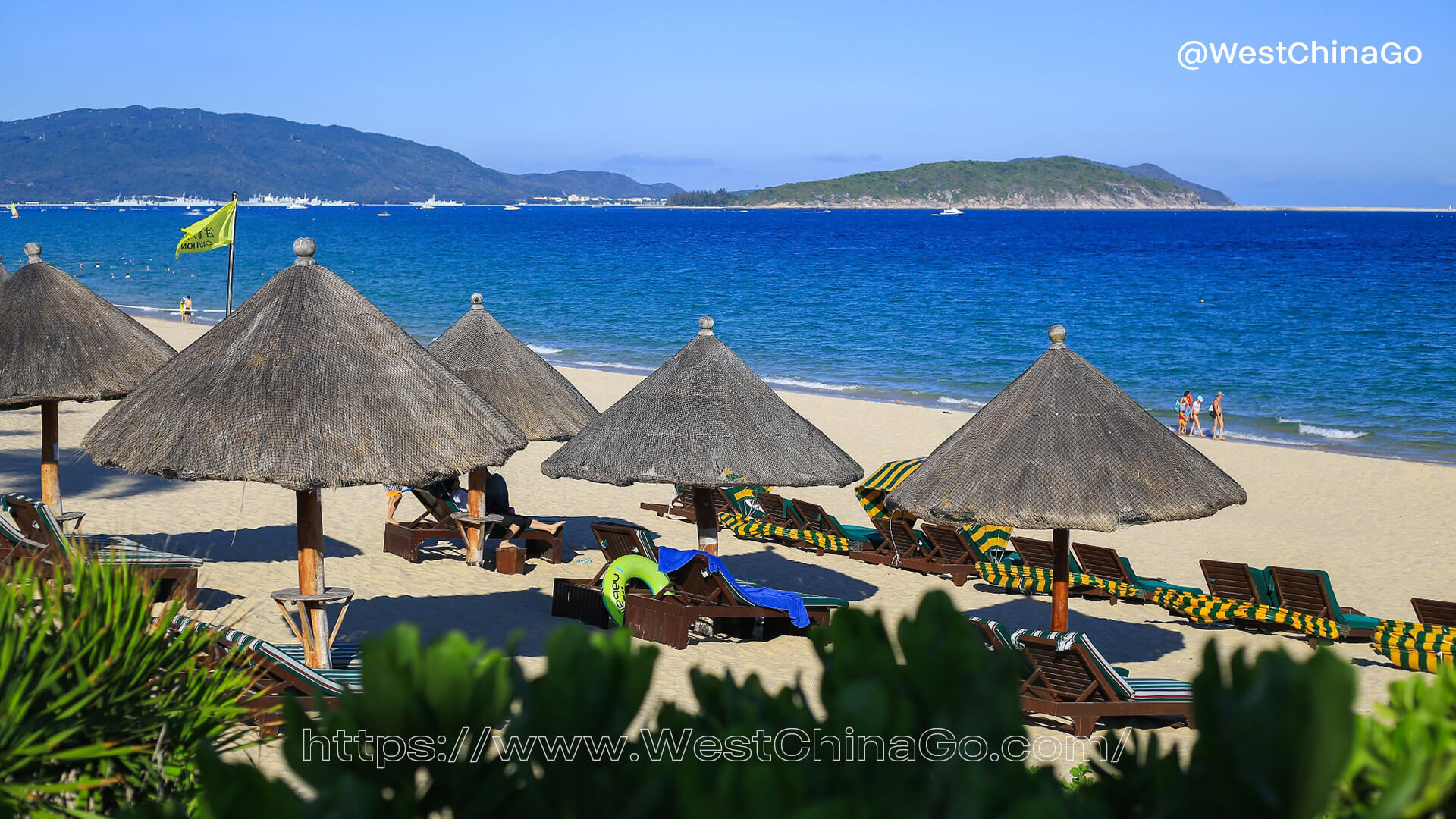 Sanya Tourist Attractions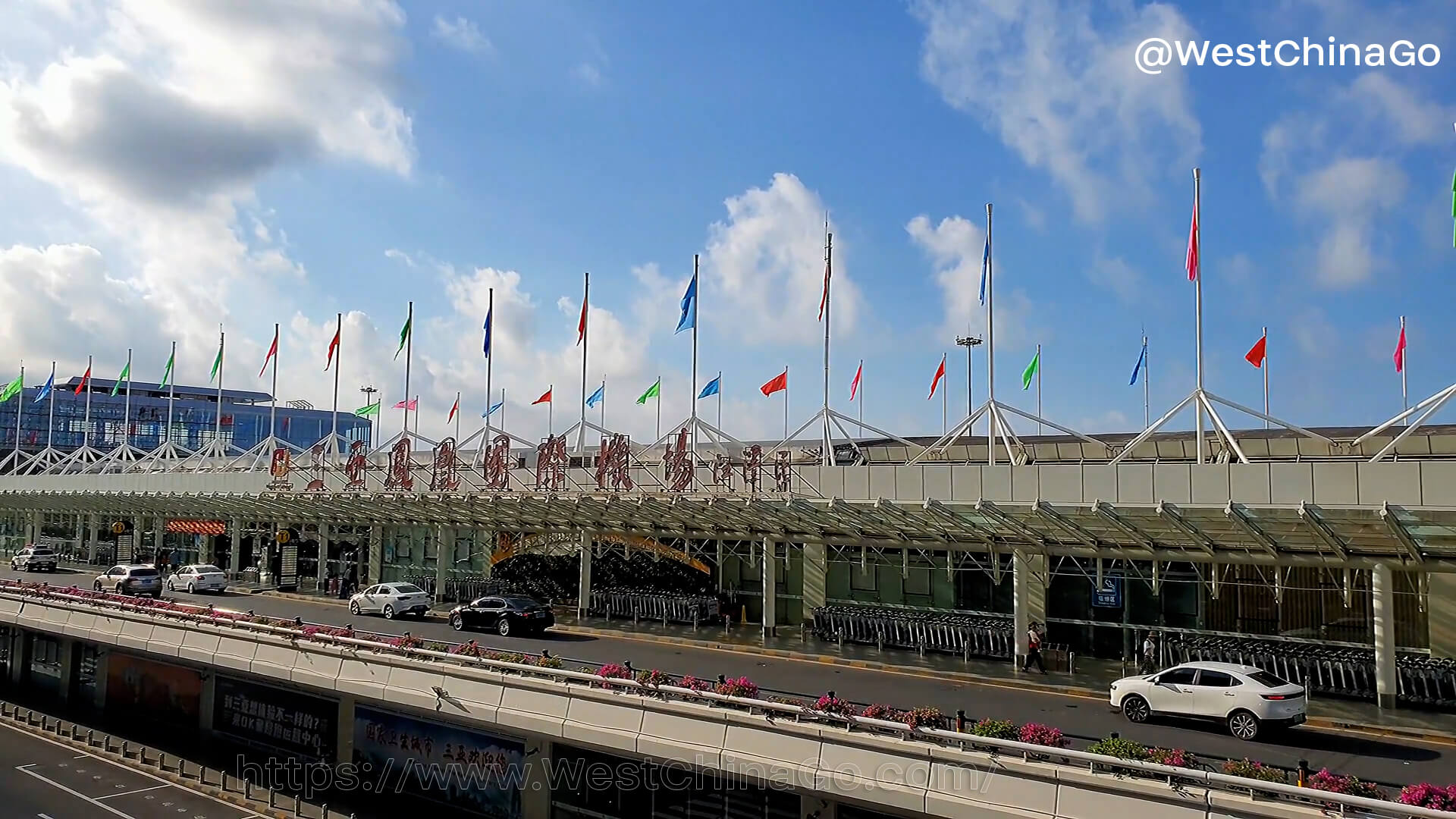 Sanya Car Rental with Driver
WestChinaGo offer service of sanya car rental with driver,transfer from sanya airport to haitang bay,yalong bay,daodonghai, qingshui bay,xiangshui bay,shimei bay,boao……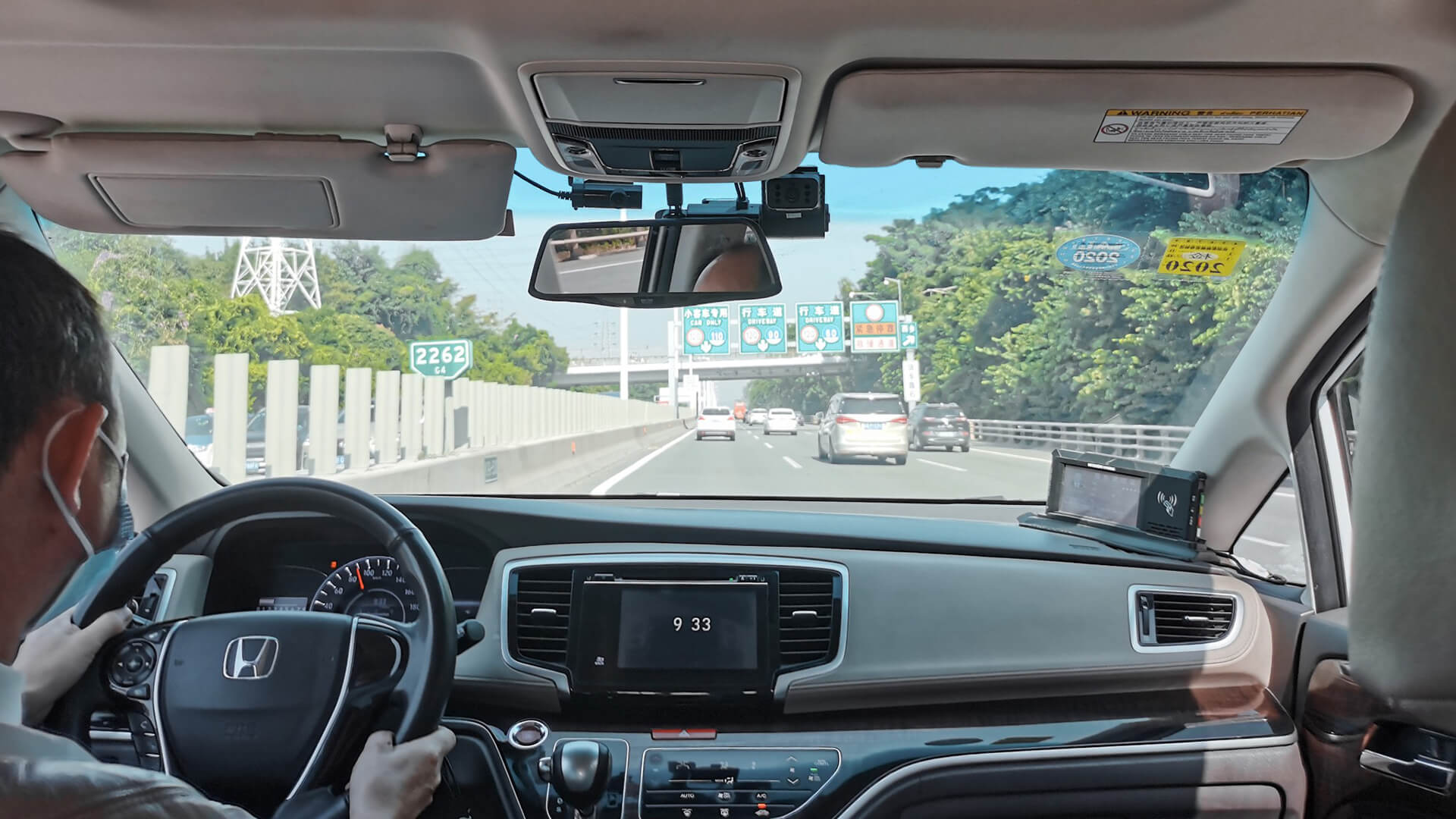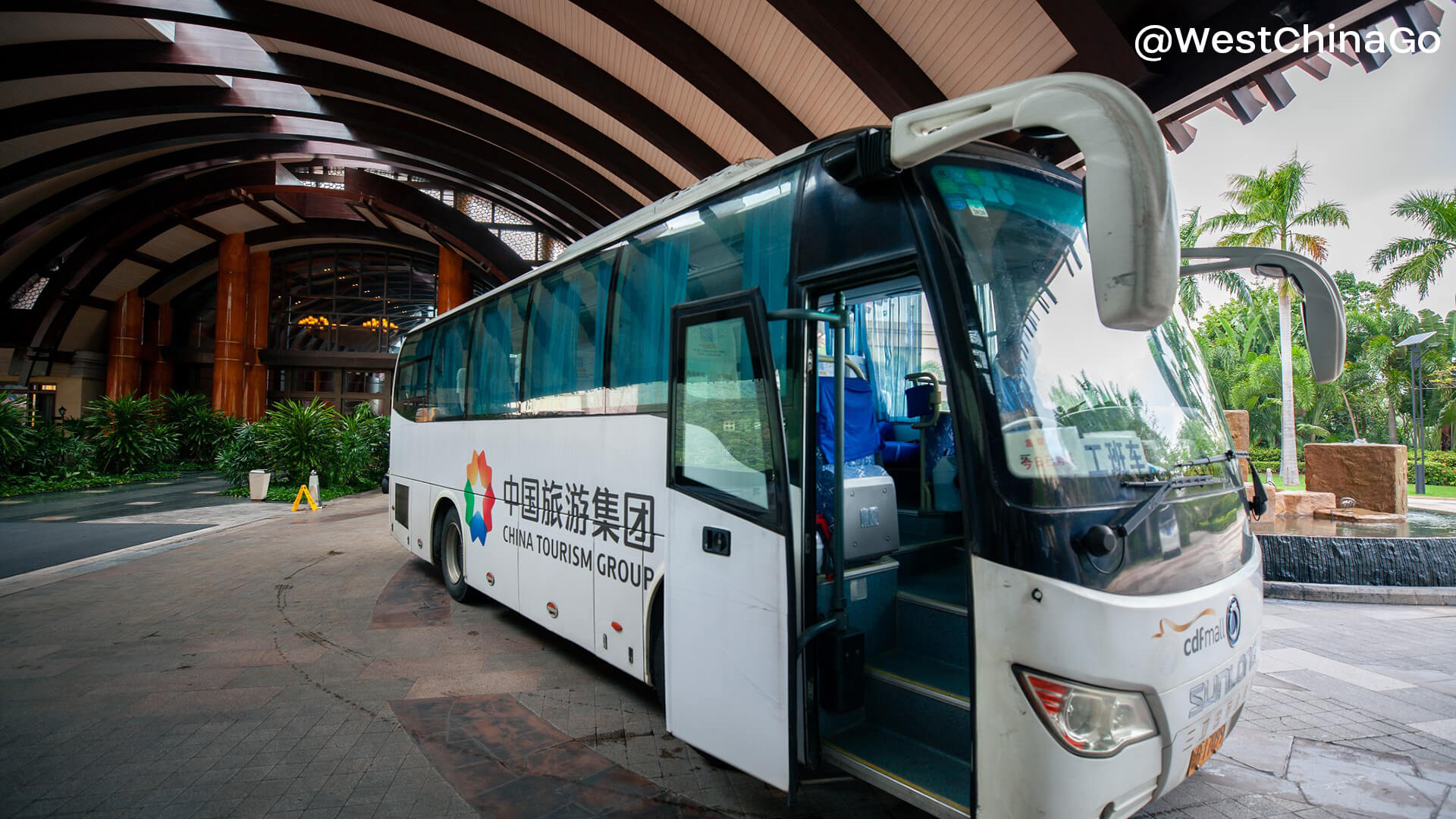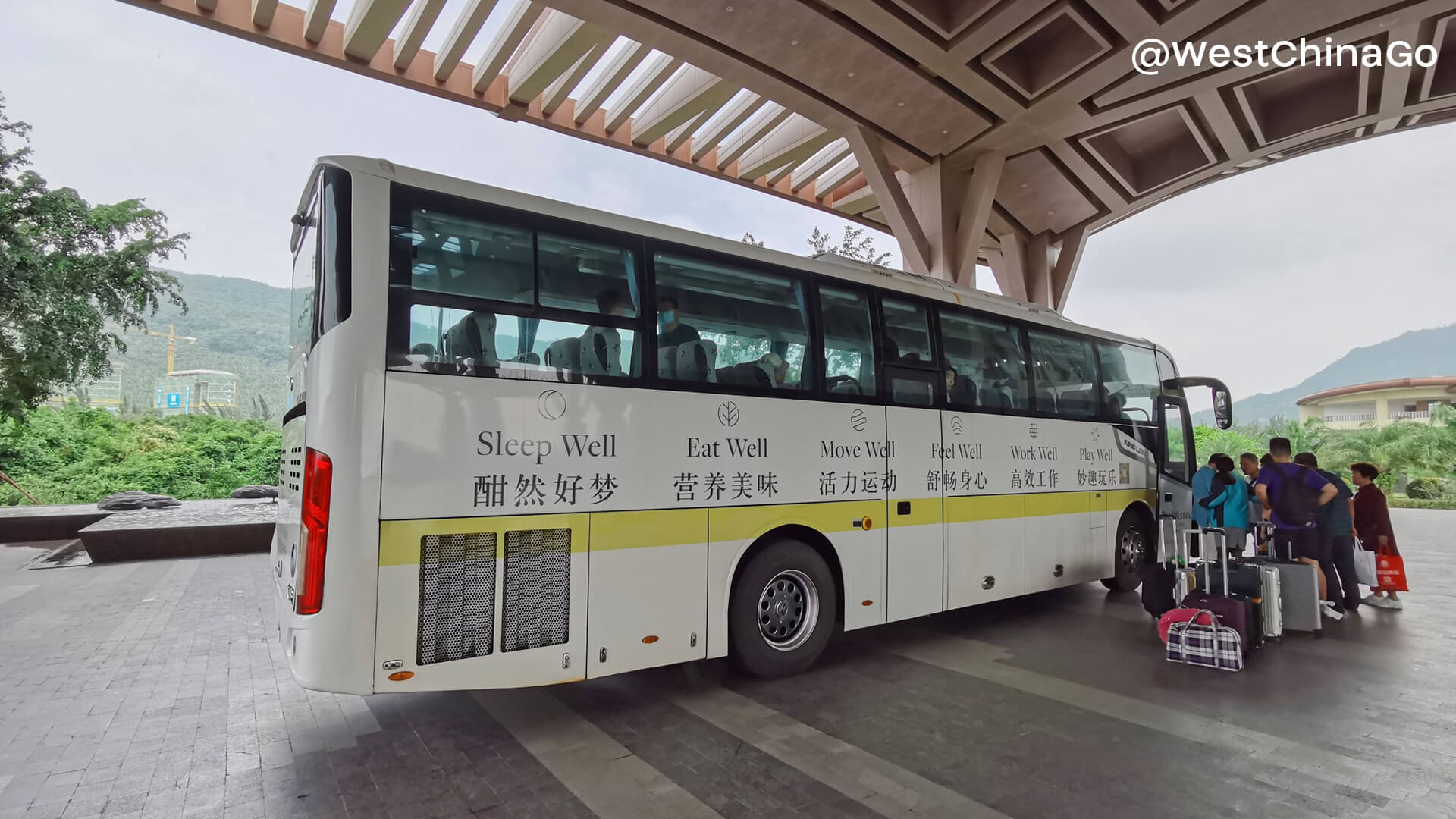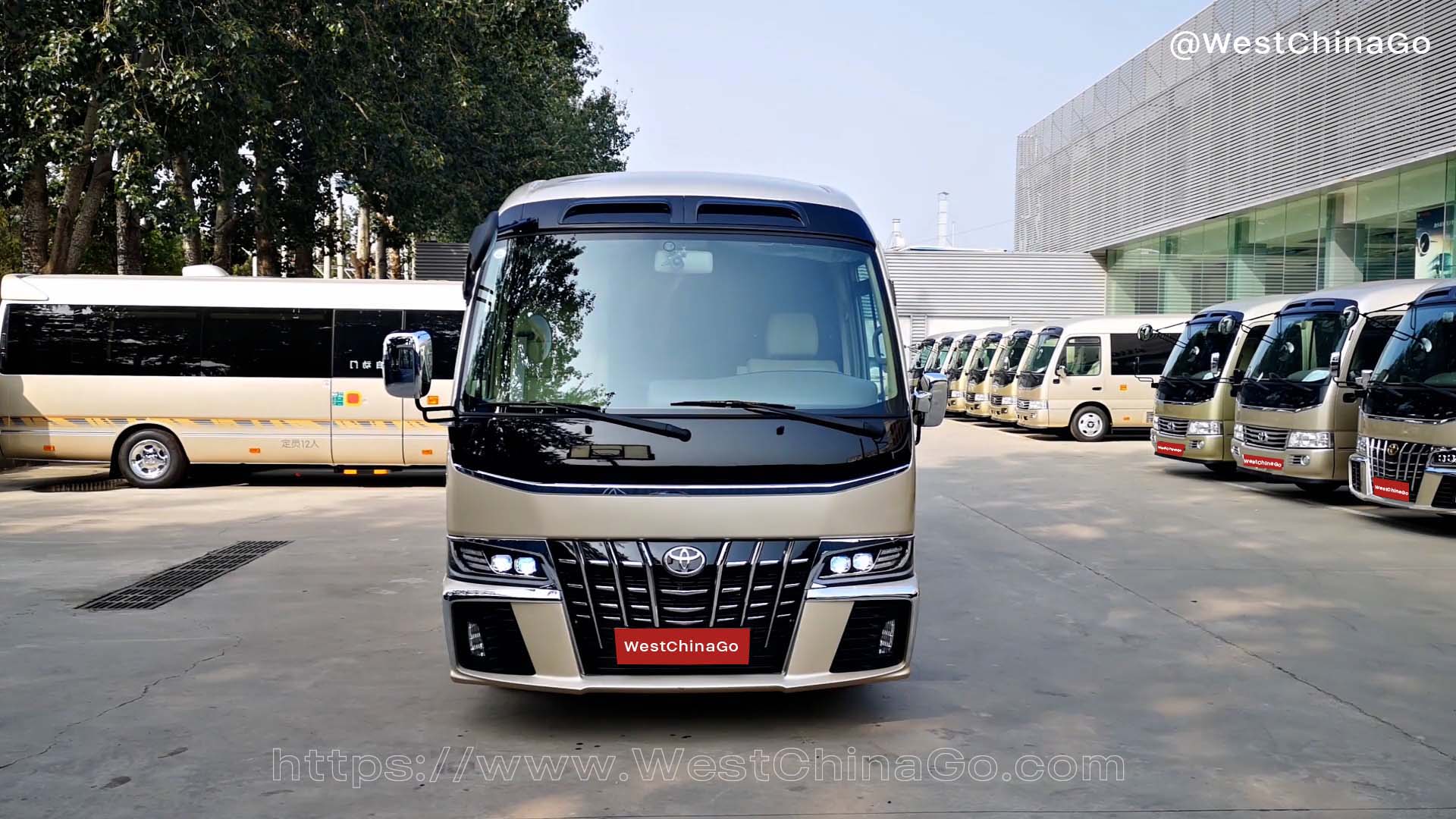 Sanya Tourist Map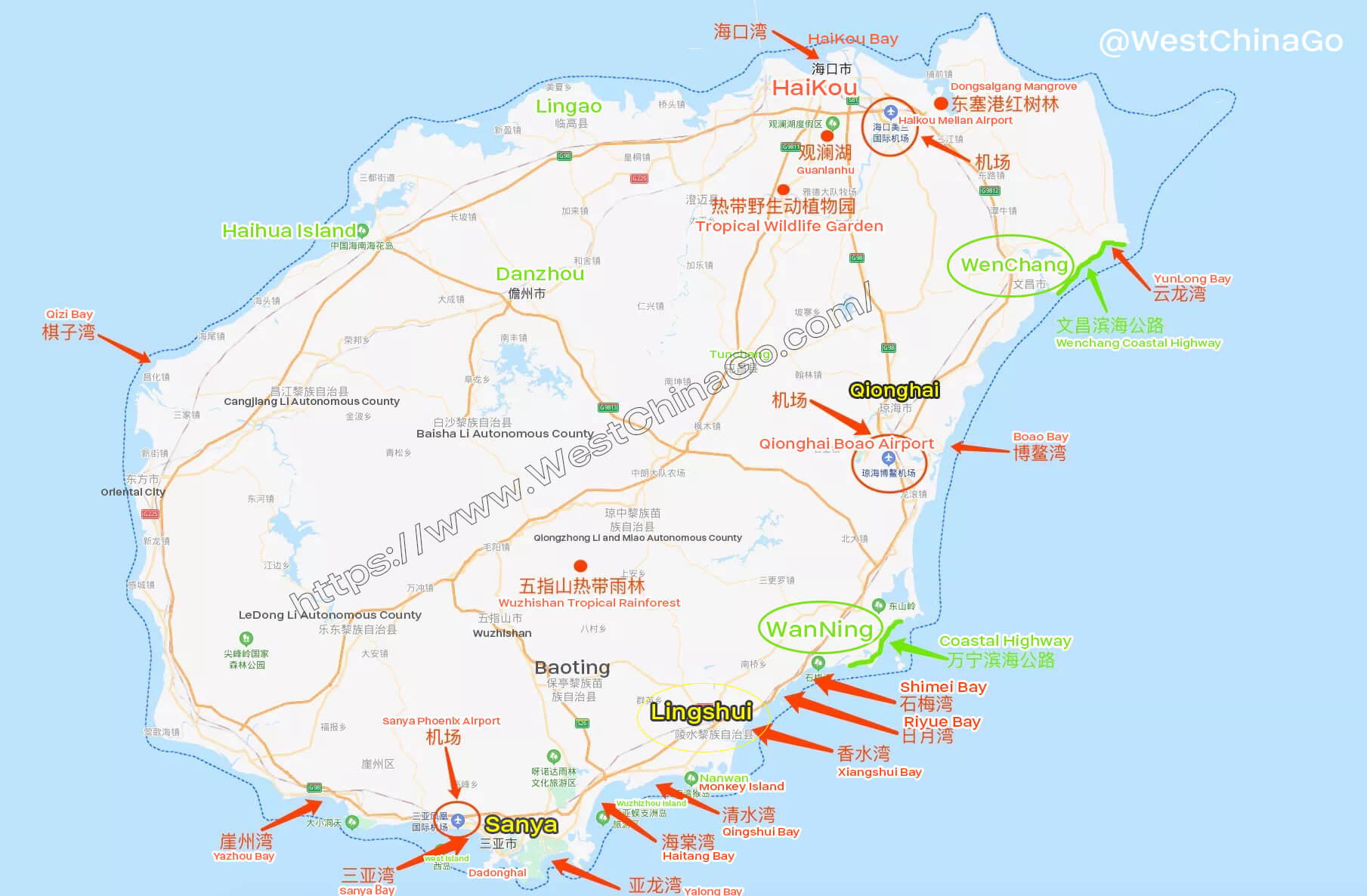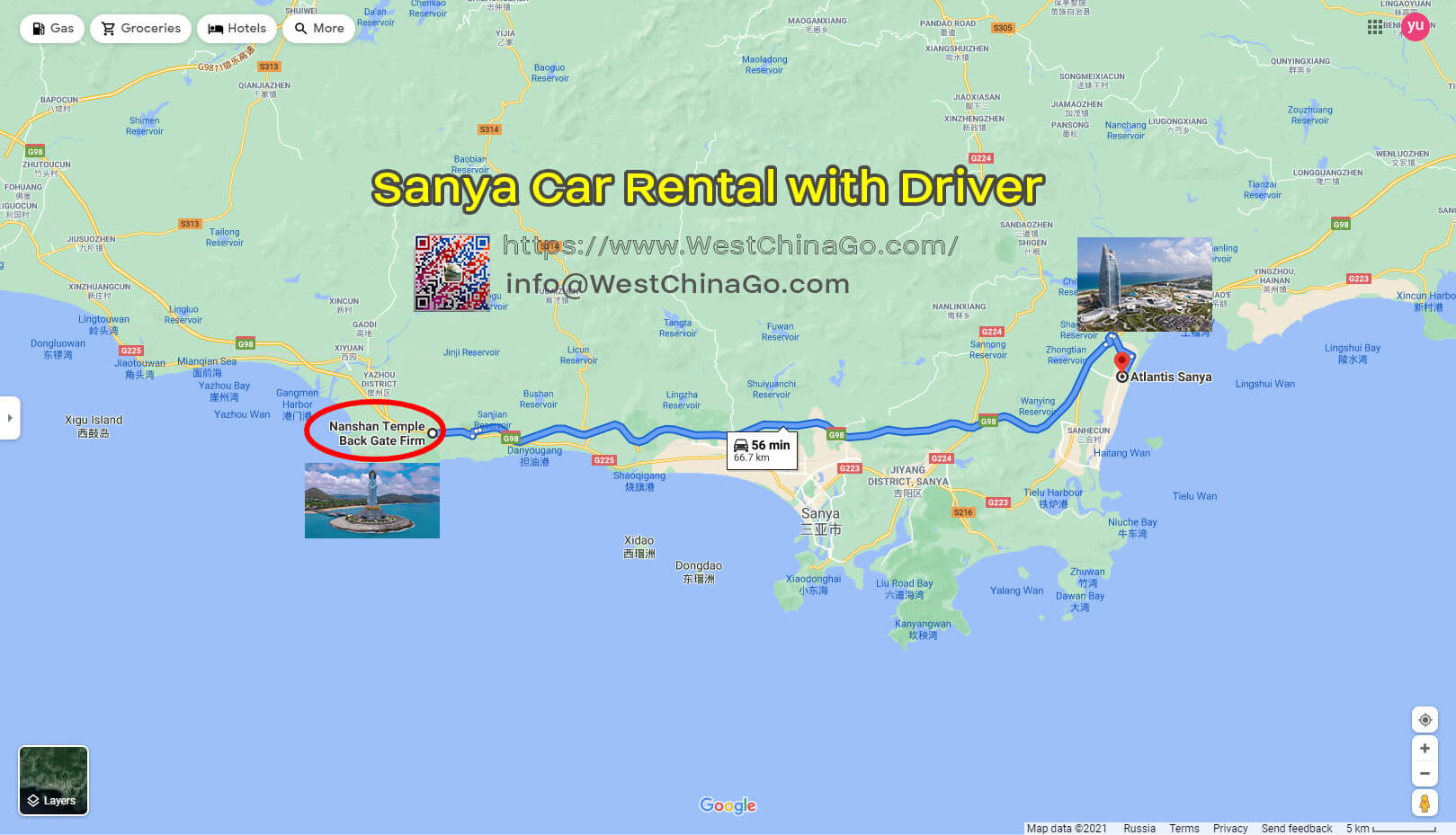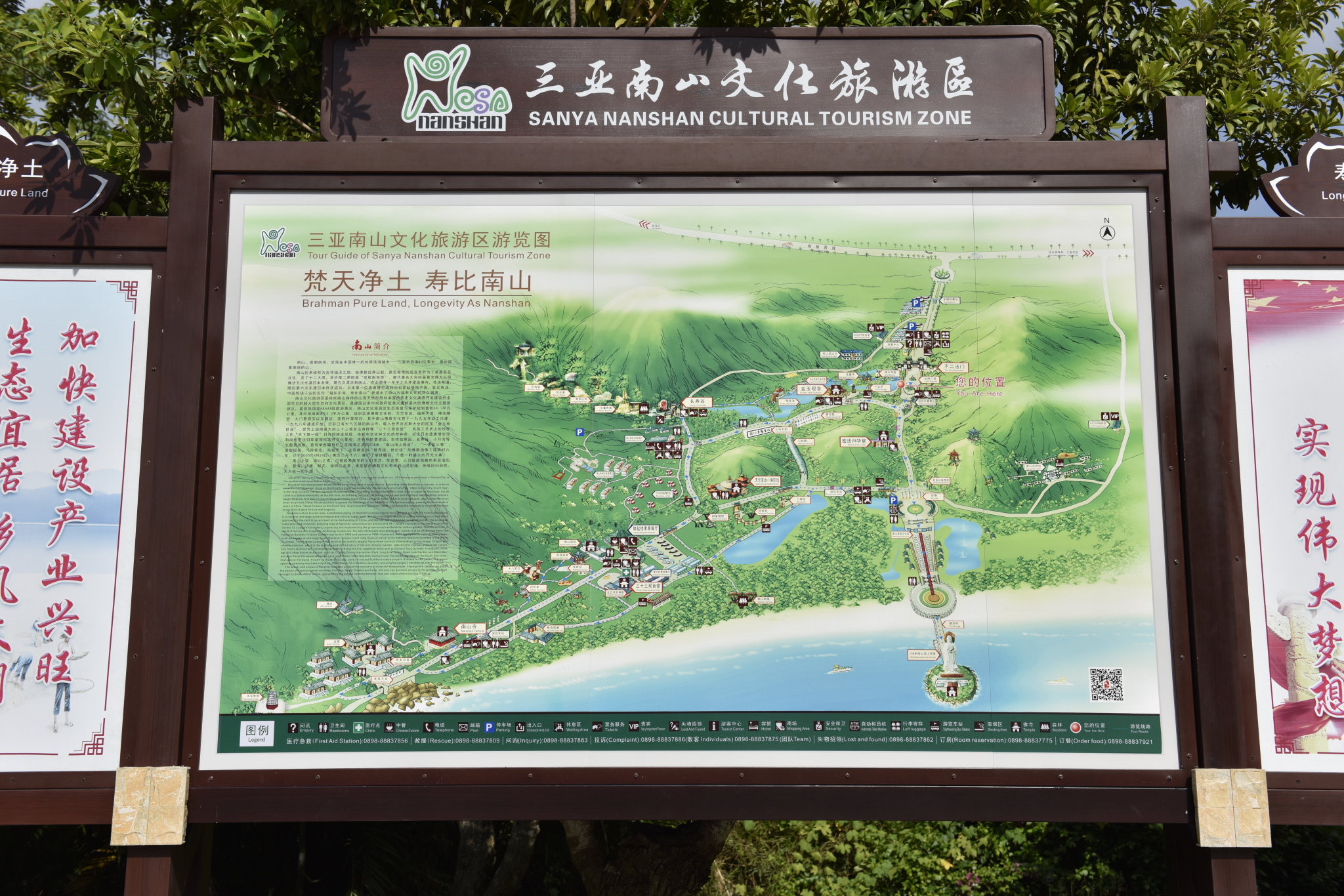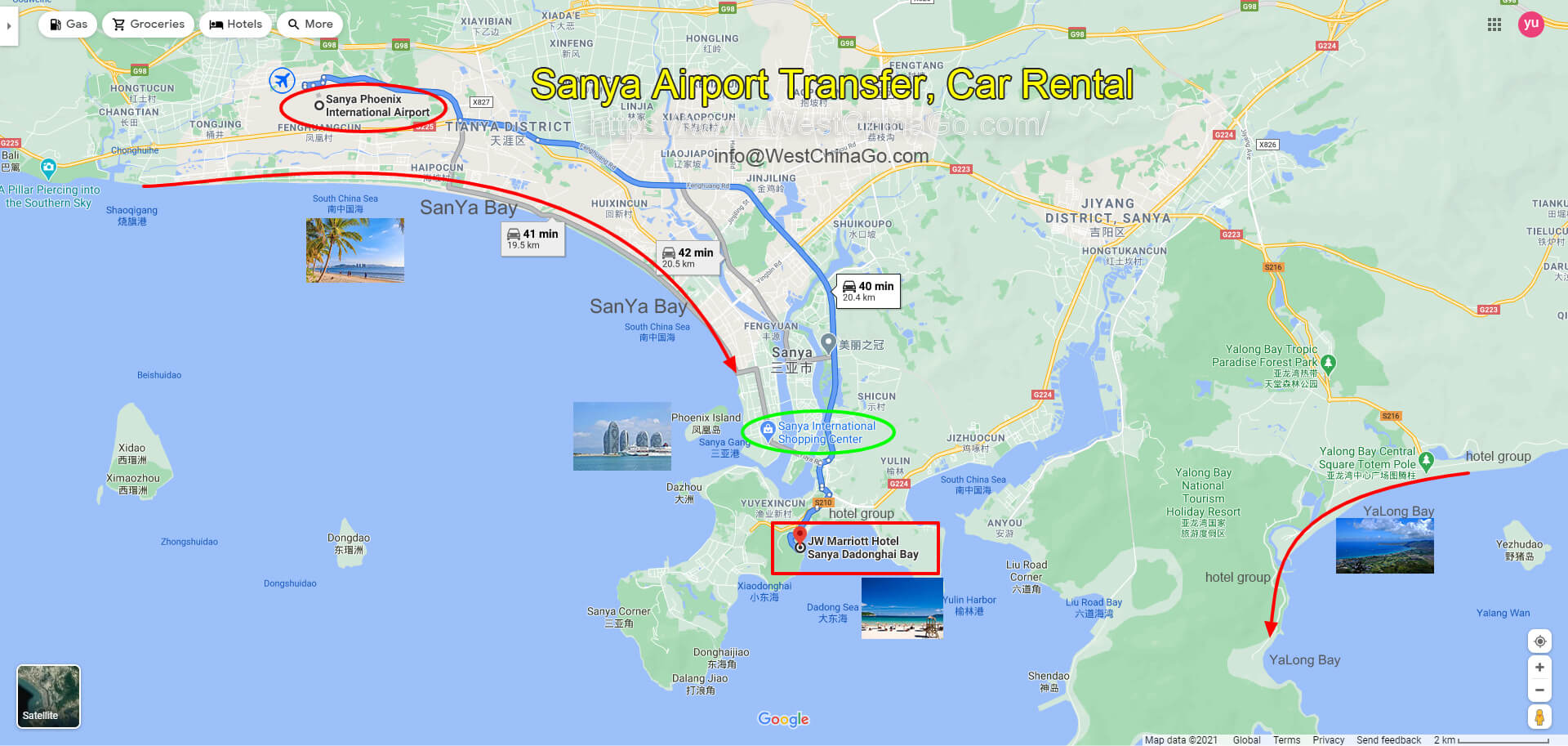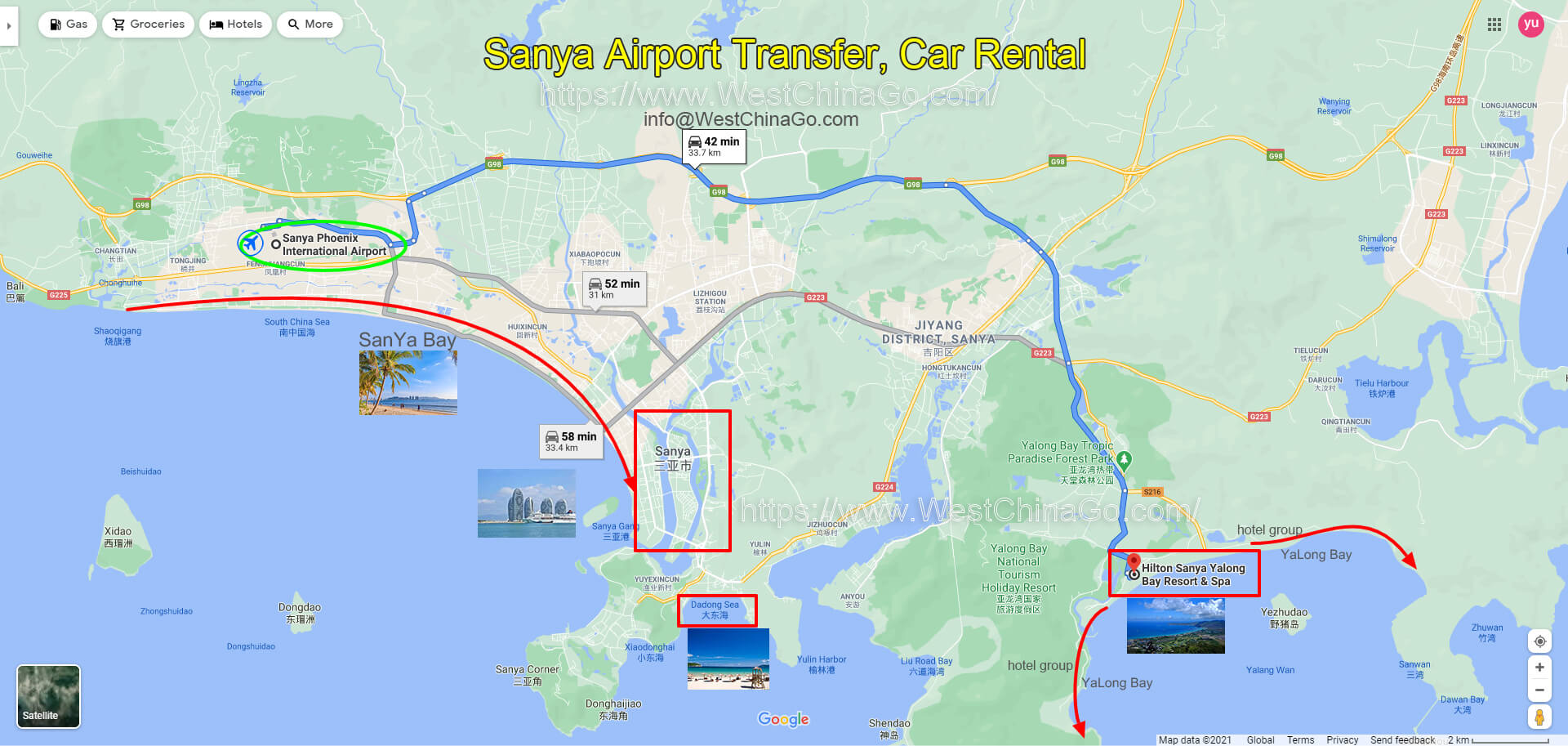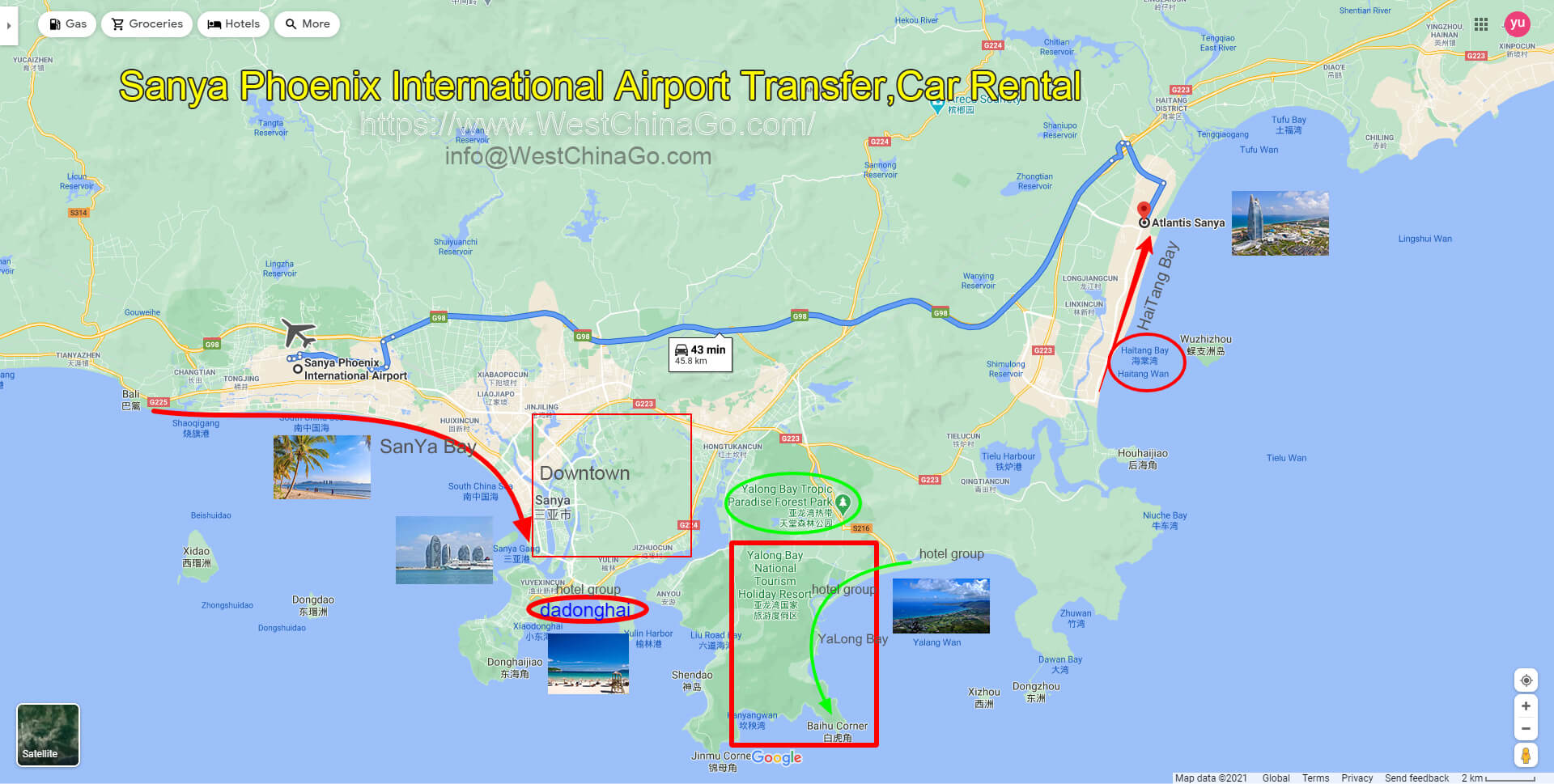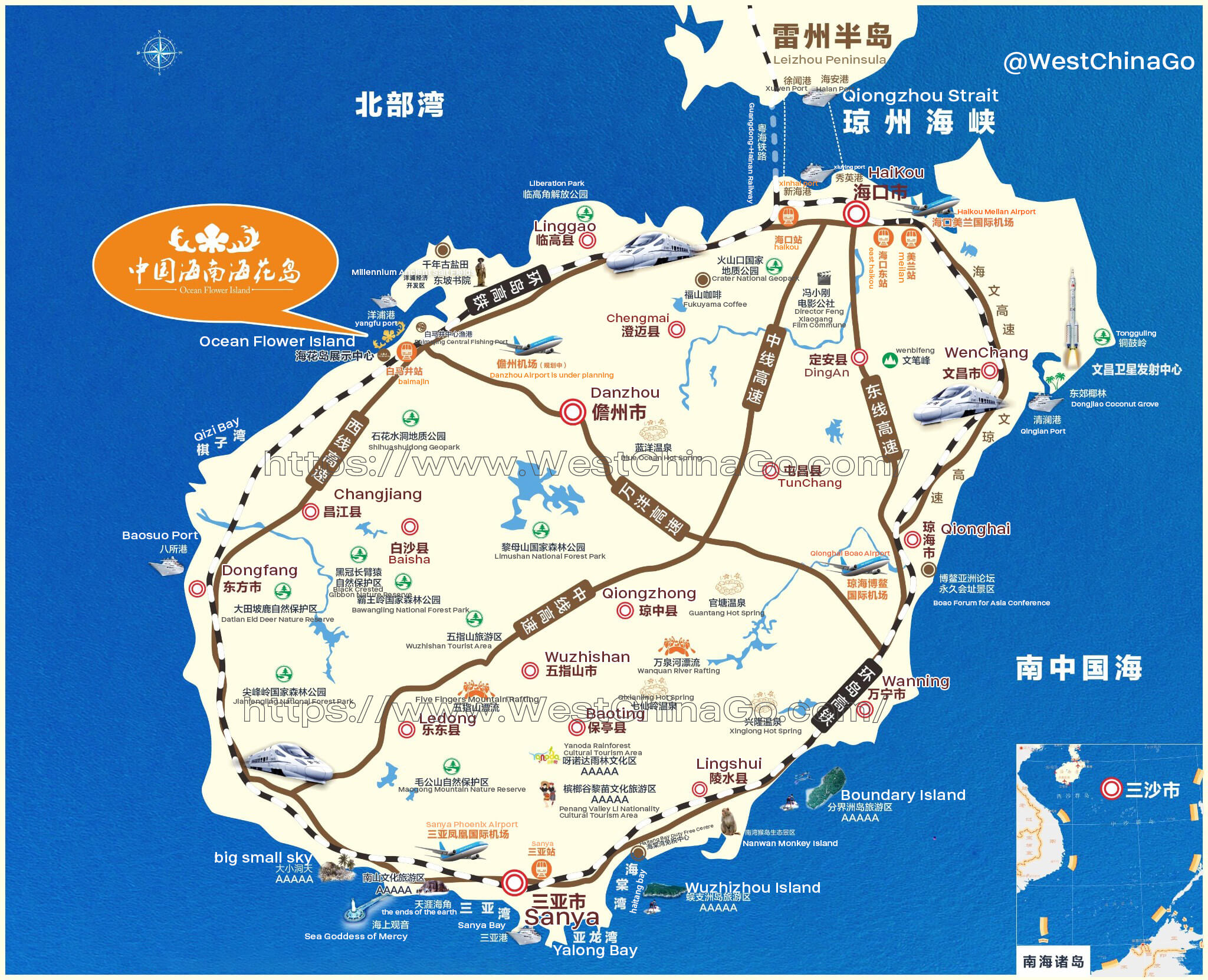 Sanya Tour Video
Sanya Tour Photo
Sanya Travel Guide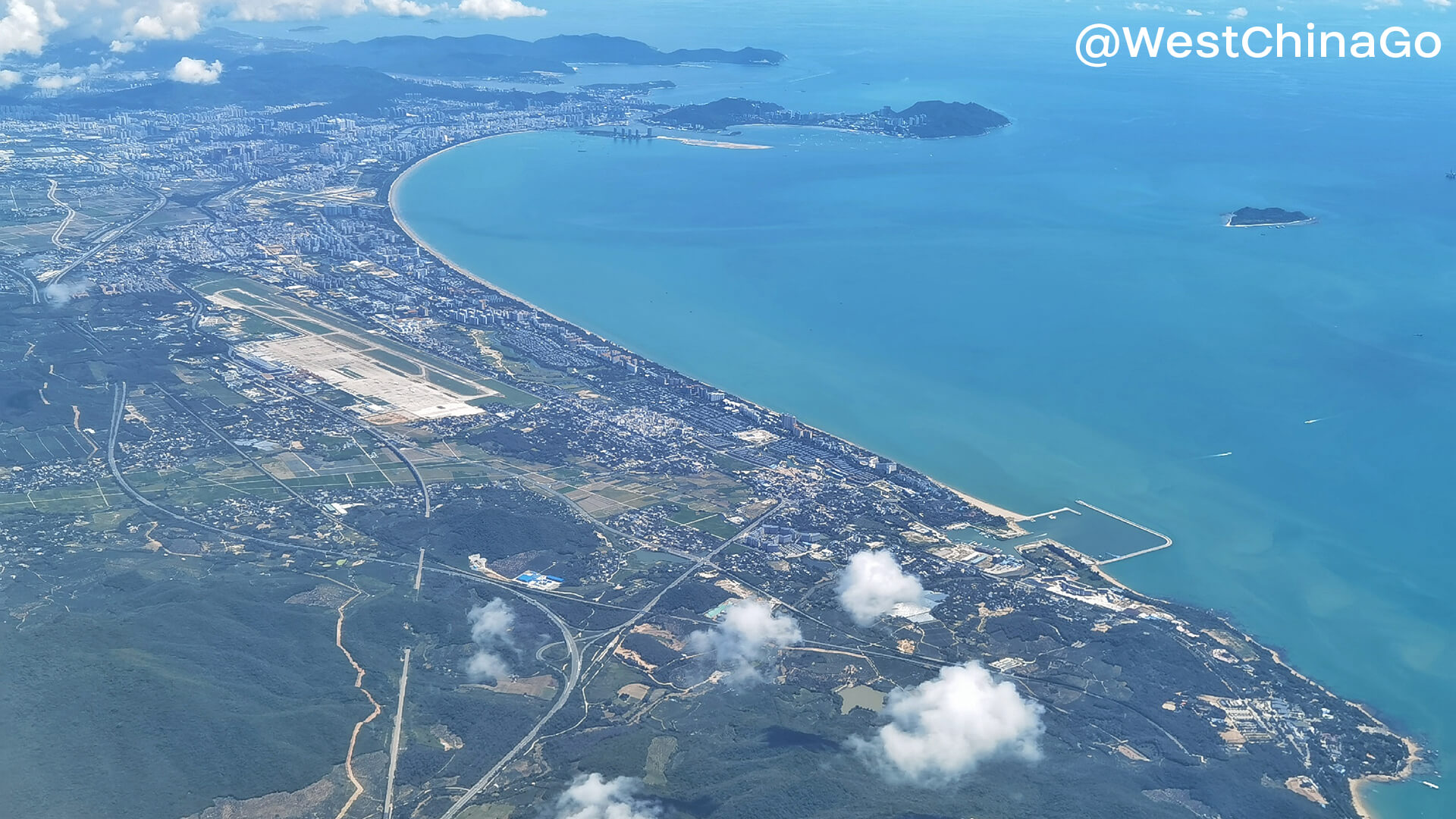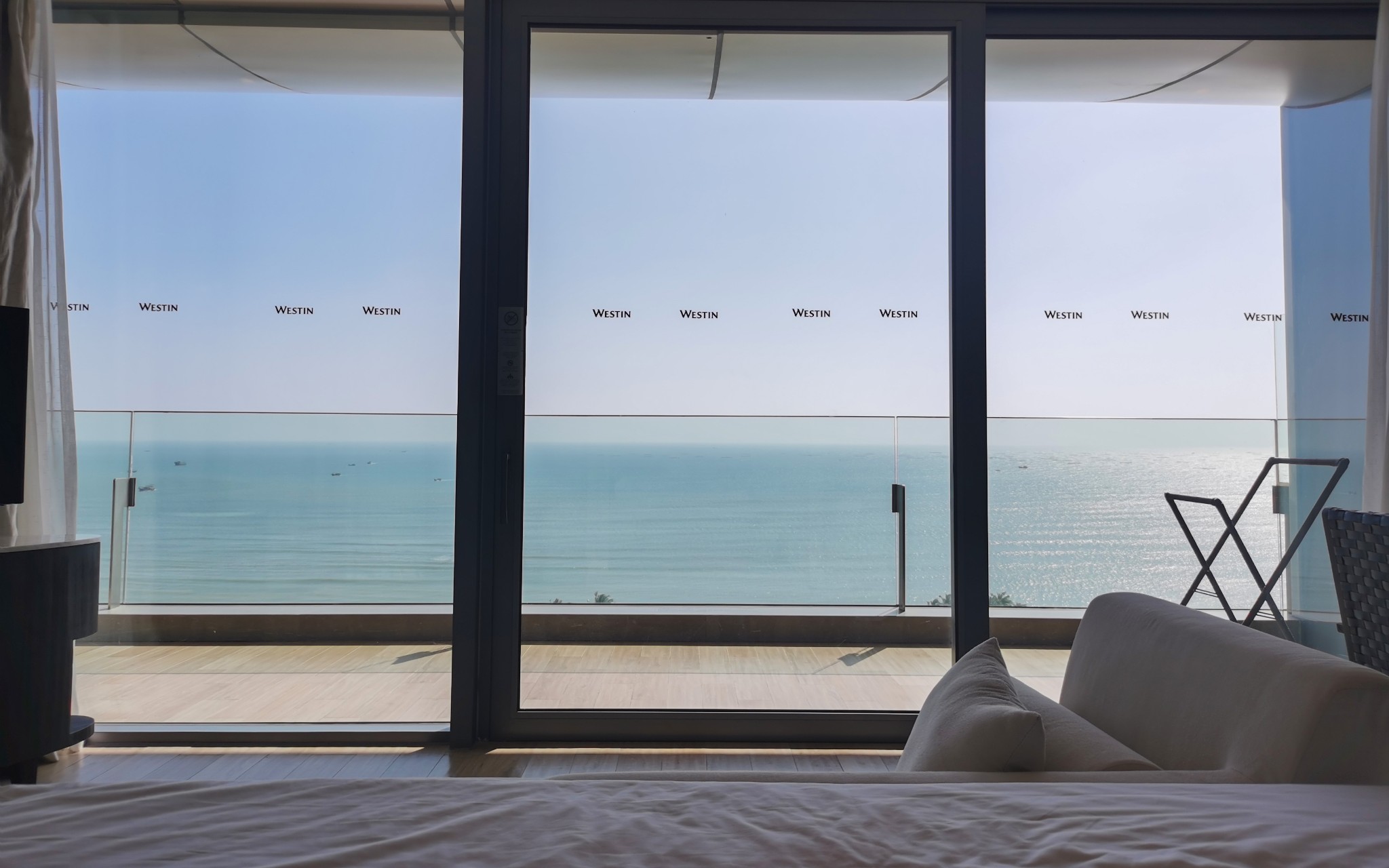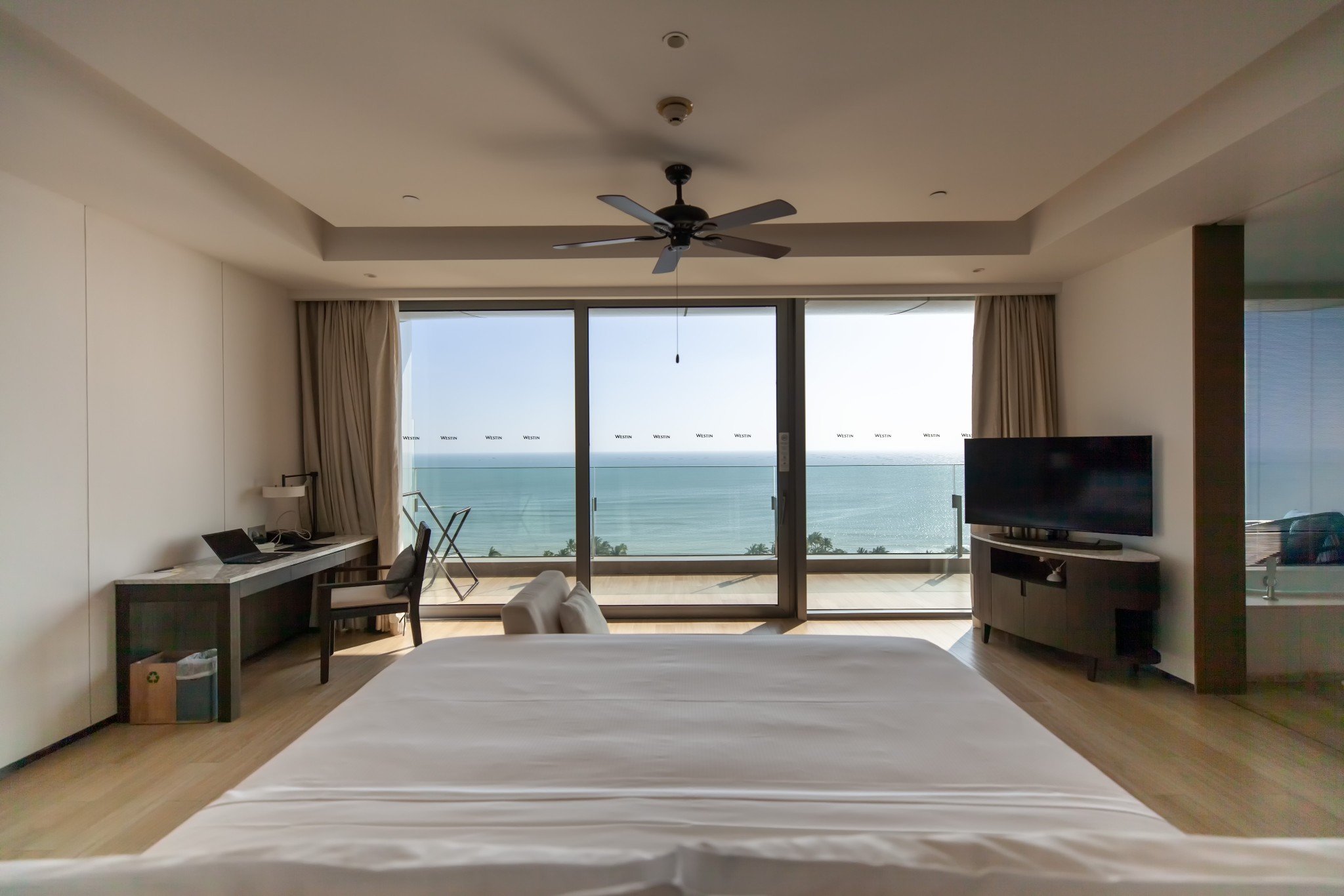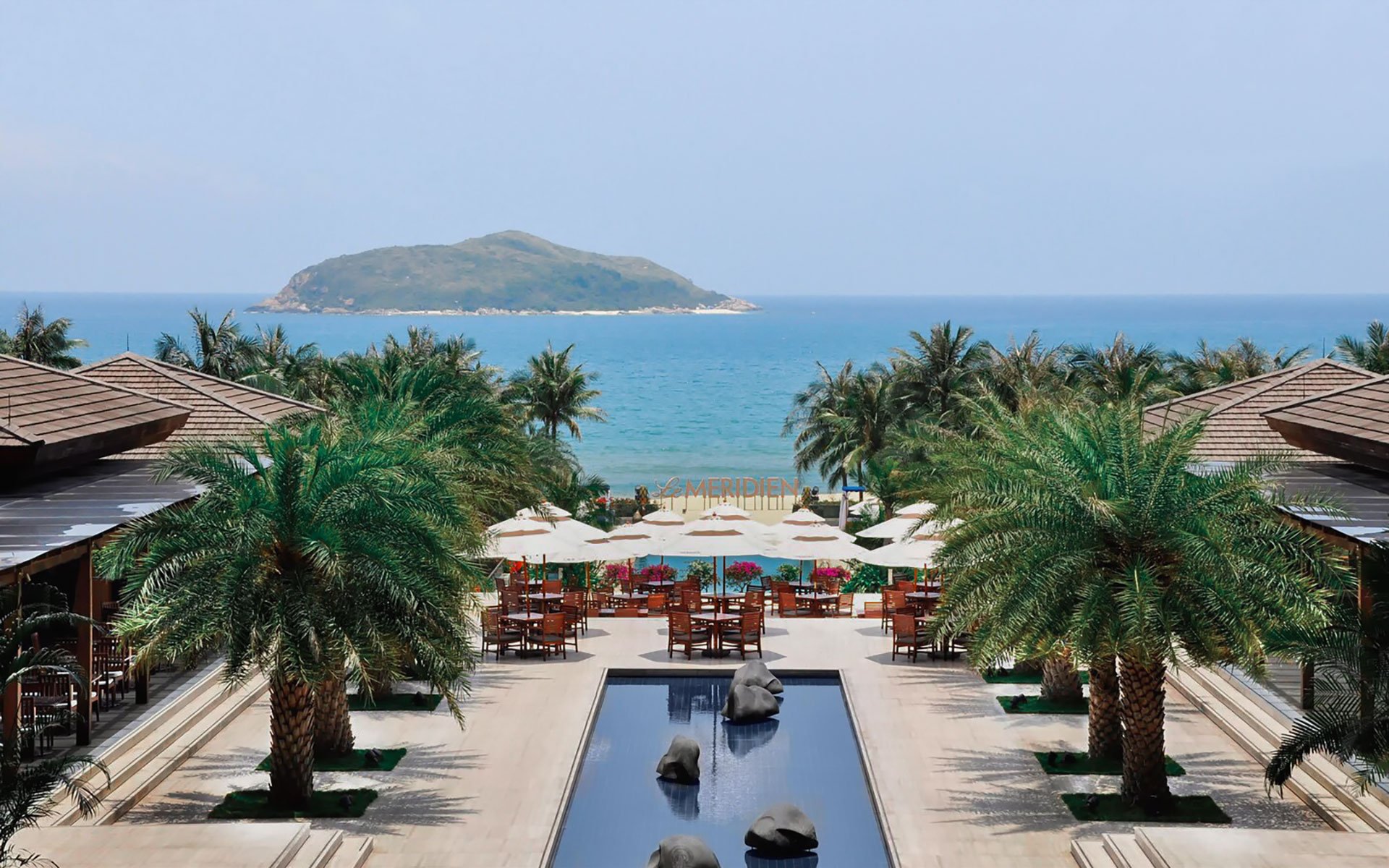 Sanya Accommodation
The price of hotels in Sanya is greatly affected by seasonality, and the price of the same hotel will be nearly doubled in the off-peak season. The price of hotels in the urban area of Sanya and not along the coast is relatively cheap, generally 100-200 yuan per night. Among the coastal hotels, the cheapest in Sanya Bay is about 300 yuan a night, but it is far from the city center. Except for Phoenix Island in the city center, almost all luxury hotels are located in Yalong Bay and Haitang Bay, and the price per night ranges from 600 to thousands of yuan.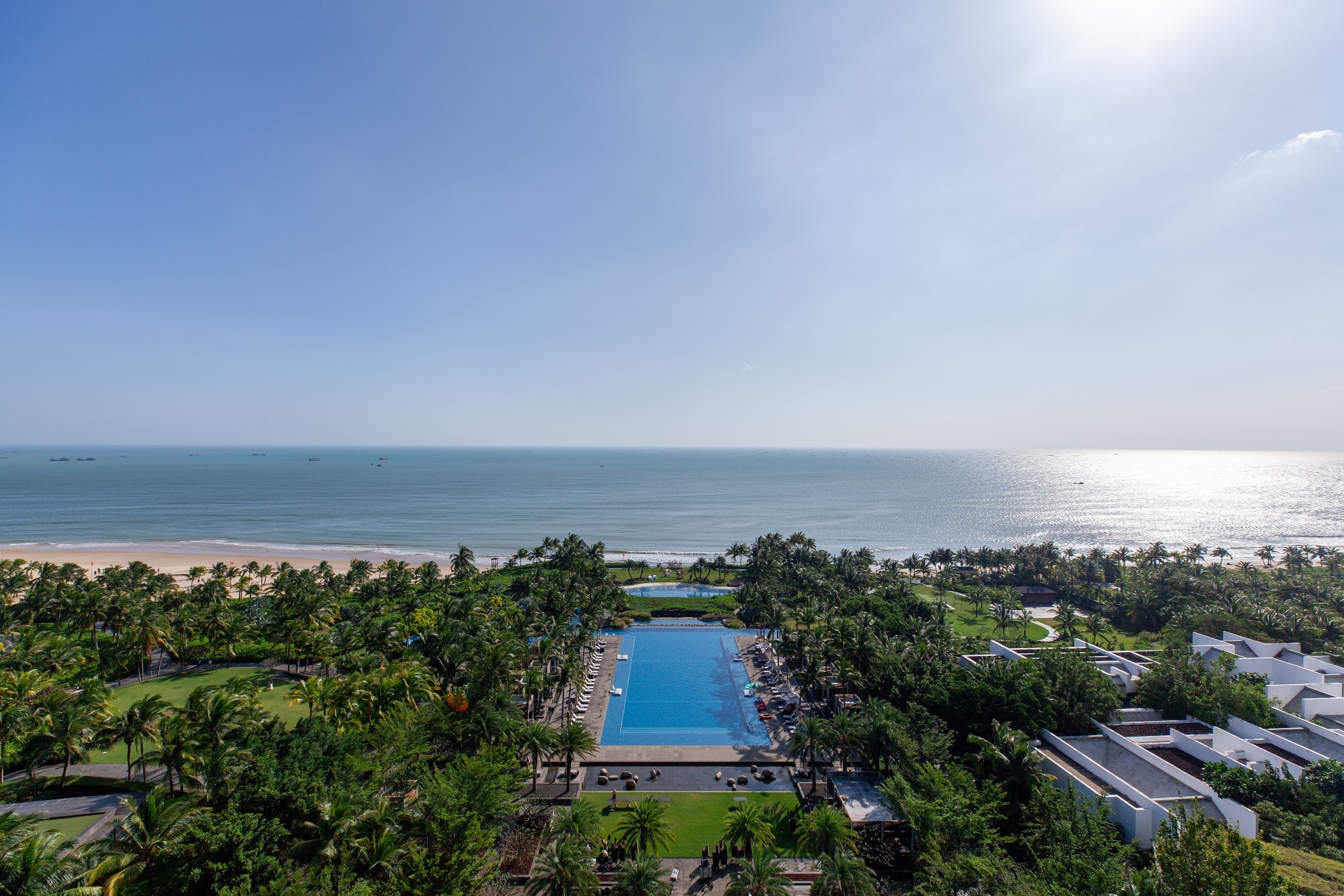 Sanya Catering:
Food and beverage consumption in Sanya is not high, a bowl of Baoluo noodles is about 8 yuan, and a small restaurant eats a meal at 30 yuan per person. A seafood dinner in the first market is only 150 yuan per person. However, the catering in the scenic area is relatively expensive, a bottle of mineral water is 10-15 yuan, and a bowl of beef noodles on Wuzhizhou Island is even more expensive to nearly 50 yuan a bowl. If you can bring some water and snacks during the day, you will save a lot of money in the scenic spot.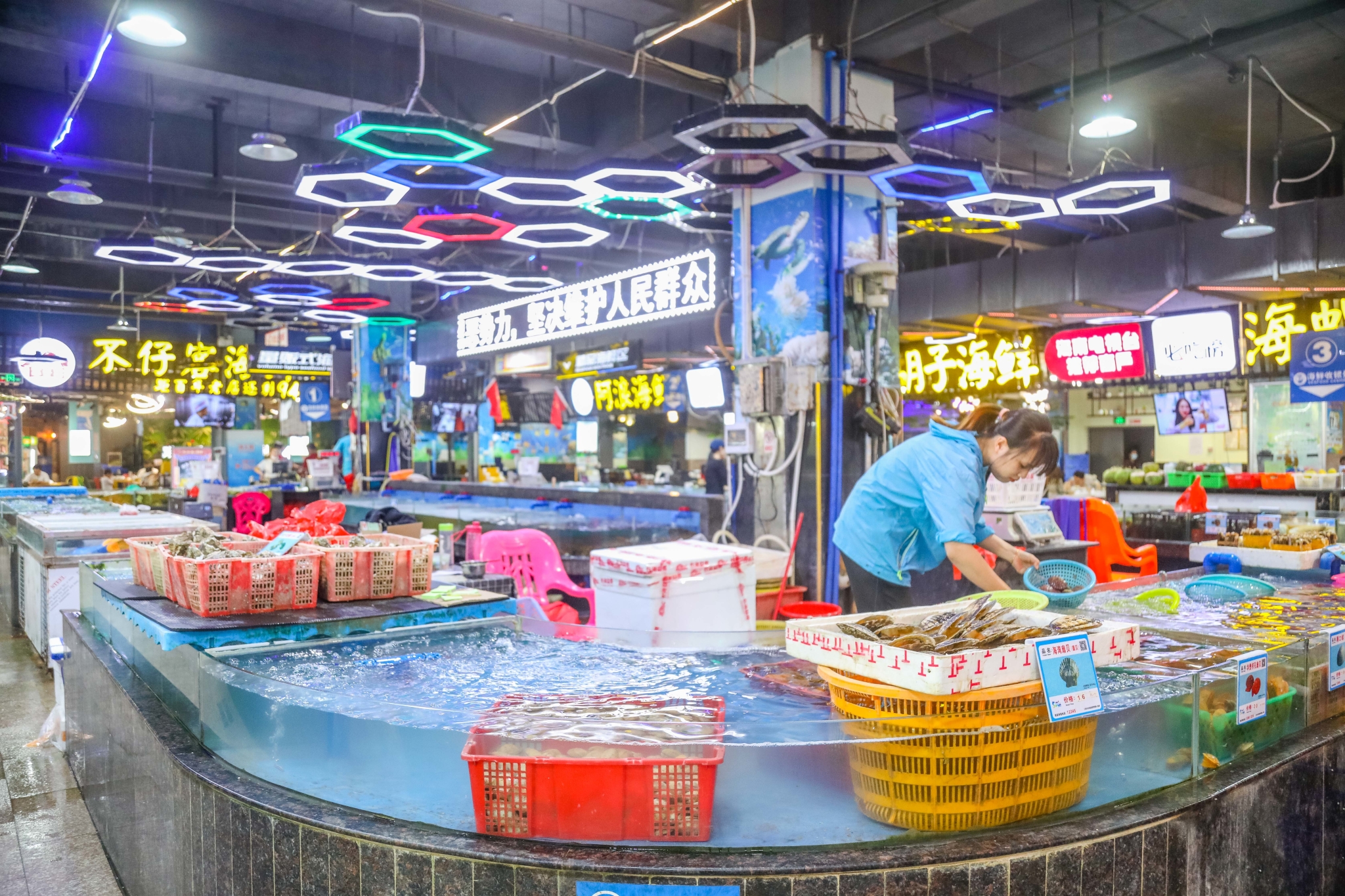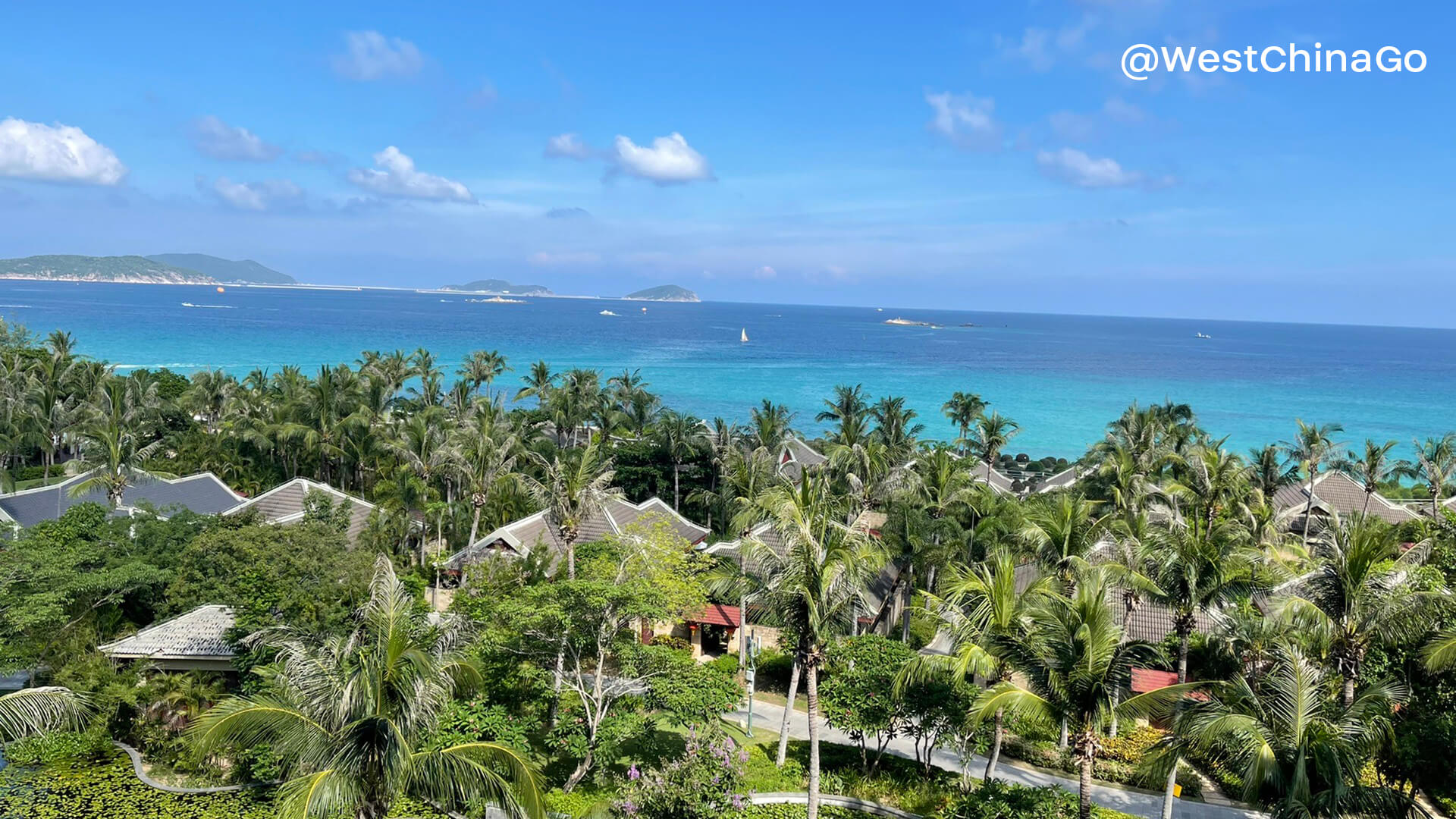 Sanya International Duty Free City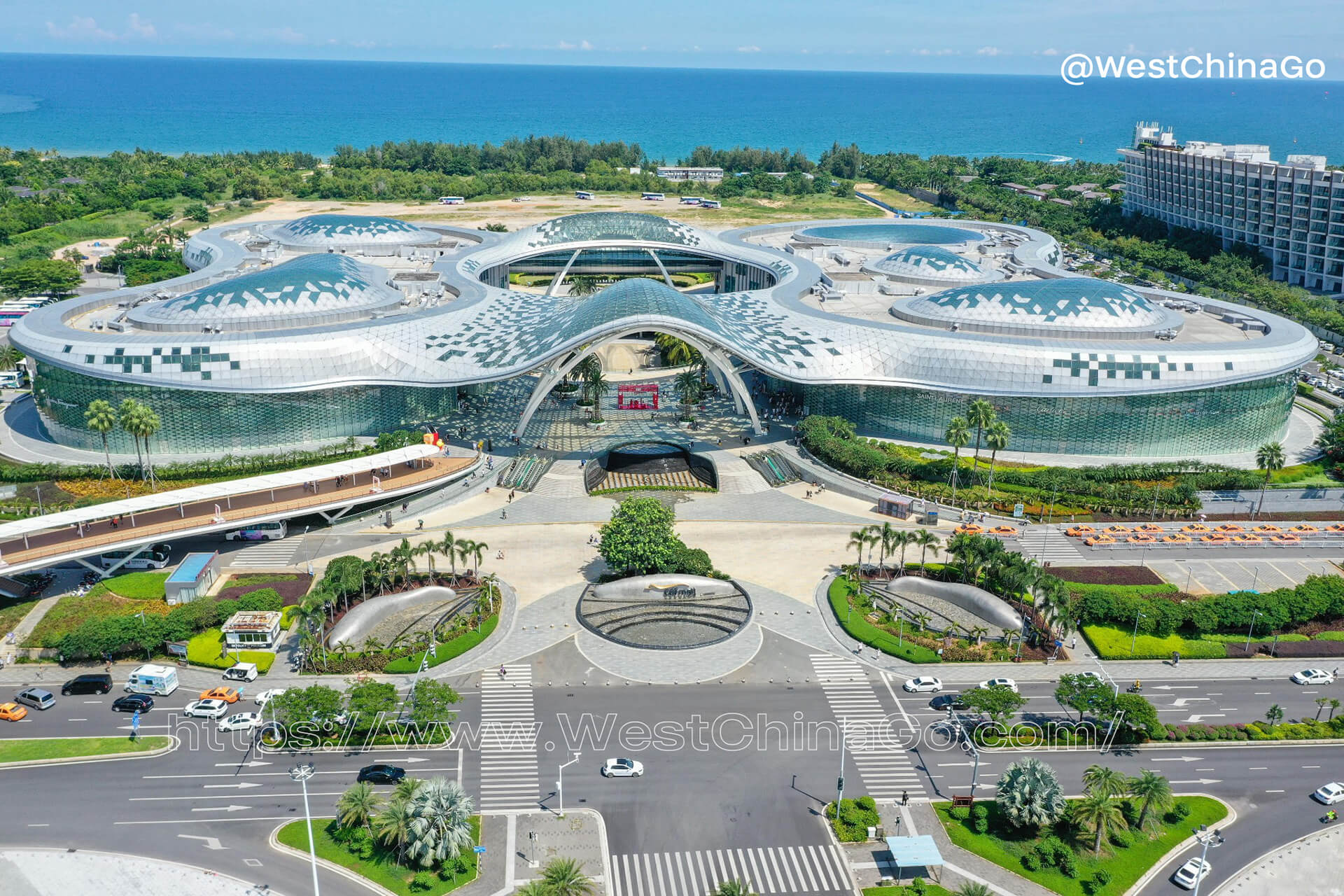 Recommended travel time
October-March is the best time to travel in Sanya.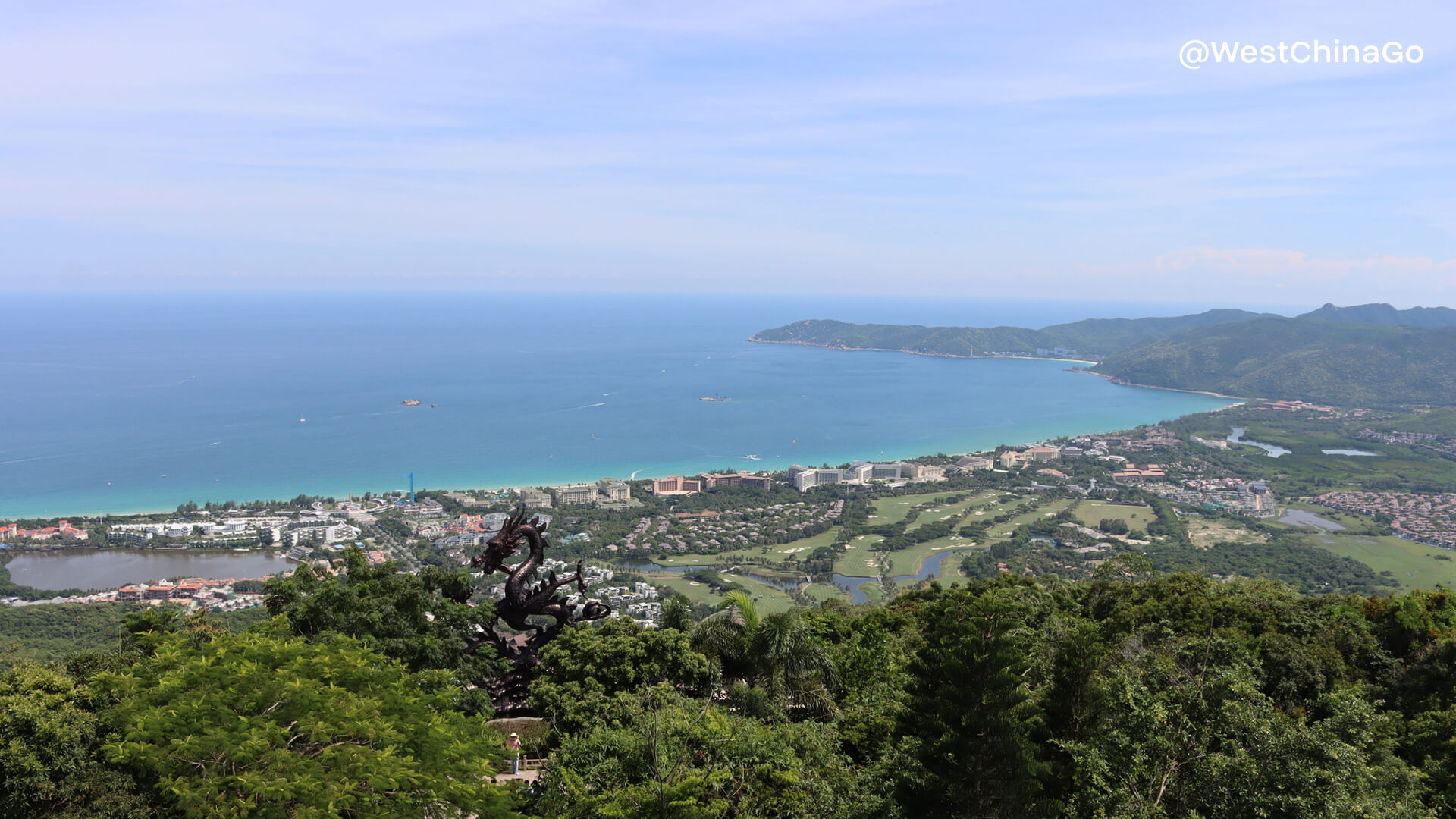 October-March:
At this time, northern China has entered a cold winter, while Sanya is still as warm as spring. The weather was sunny and rainy, and the temperature remained at around 25 degrees. The pleasant weather also ushered in the peak tourist season in Sanya. There are many festivals and activities. During the peak season, transportation, accommodation and other expenses have been raised to a certain extent, and the overall travel expenses will also increase. If time permits, try to avoid the crowded Spring Festival holiday travel.
April-May:
In the off-season of tourism in Sanya, the temperature rises to about 30 degrees, and the weather is sunny and hot. The local Miao and Li nationalities hold large-scale ethnic festivals on the third day of the third lunar month (early April of the Gregorian calendar). Hotel and transportation costs are relatively low in these two months, and there are also fewer tourists.
June-September:
At this time, Sanya is in the rainy season, but it is mostly showers, which do not last long and have little impact on travel. July and August are the hottest months, with temperatures as high as 35 degrees Celsius, and the sun is extremely hot. Pay attention to heatstroke prevention and cooling. In September, there is a typhoon, and tourists should pay attention to weather changes. The travel cost to Sanya during the midsummer season is moderate. Although there will be a student passenger flow in the summer, many tourists who have travel plans will not choose Sanya under the scorching sun.