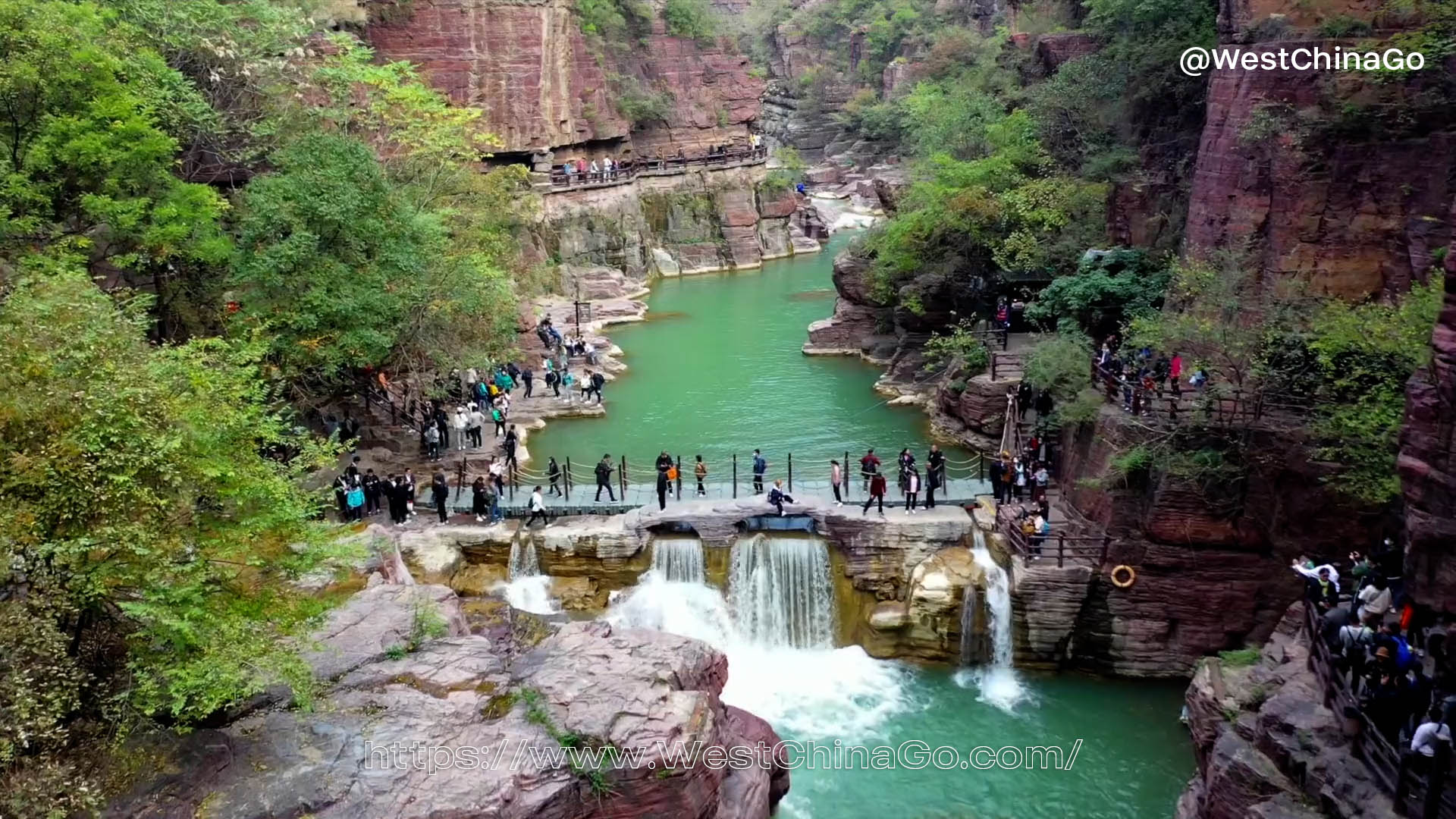 Yuntai Mountain Scenic Area
Yuntai Mountain Scenic Area
Chinese Name: 云台山风景区
Foreign name: Yuntai Mountain, Yuntai Mountain Scenic Area
Location: Shaqiang Village, Qixian Town, Xiuwu County, Jiaozuo City 河南省焦作市焦作市修武县七贤镇沙墙村
Climatic conditions: Warm temperate continental monsoon climate
Opening Hours: 06:30-18:30
Attraction level: AAAAA
Ticket price: 120 yuan
Covering an area:280 km ²
Official Website: https://www.yuntaishan.net/profile-desc.html
Tel:0391-7709300
Famous scenic spots: Hongshi Gorge, Tanpu Gorge, Quanpu Gorge, Zifang Lake, Zhuyu Peak
Festival activities: Yuntai Mountain Hanfu Flower Festival, Yuntai Mountain Music Festival, Yuntai Mountain Electric Syllable, Yuntai Mountain Red Leaf China-Chic Cultural Festival, Yuntai Mountain Ice and Snow Festival
Suitable travel season: All year round
Suggested travel time: 2 days
Yuntai Mountain Scenic Area
Yuntai mountain is known for its stunning natural scenery and culture heritage.
Yuntai Mountain is divided into two main areas: the Natural Scenic Area and the Cultural Scenic Area.
The Natural Scenic Area covers a total area of 240 square kilometers and features a range of landscapes, including forests, cliffs, canyons, and waterfalls. Some of the most popular attractions in the Natural Scenic Area include the Red Stone Gorge, the Wanshan Temple, the Fairy Maiden Lake, and the Zhuyu Peak.
The Cultural Scenic Area covers a total area of 68 square kilometers and is home to a number of historic and cultural landmarks, including ancient temples, palaces, and gardens.
Yuntai Mountain Scenic Area is located in Xiuwu County, Jiaozuo City, Henan Province, 30 kilometers away from Jiaozuo City, and 80 kilometers away from Zhengzhou(the provincial capital of Henan). with a total area of 280 square kilometers. It is a popular science eco-tourism scenic spot integrating scientific value and aesthetic value.
Yuntai Mountain Scenic Area includes Hongshi Gorge, Tanpu Gorge, Quanpu Gorge, Zifang Lake, Zhuyu Peak, Diecai Cave, Macaque Valley, Baijiayan, Wanshan Temple and other major scenic spots. It gets its name from the cloud lock and fog surrounding it all the year round. Zhuyu Peak, the main peak of Yuntai Mountain, is 1297.6 meters above sea level. The Yuntai Sky Waterfall at the end of Quanpu Gorge in the scenic spot has a single-level drop of 314 meters. It is the waterfall with the largest single-level drop in my country and even Asia. It is known as the highest waterfall in China and the symbol of Yuntai Mountain. One of the sexual landscape.
Yuntai Mountain Scenic Area is rich in geological relics, and rock formations 3.4 billion years ago have been discovered. For 3 billion years, the Archean, Proterozoic, Paleozoic and Cenozoic strata have been formed. Especially since 23 million years, the strong uplift of the neotectonic movement and the deep incision of water erosion have created the canyon group facing the double cliffs of Yuntai Mountain. Together with various dynamic waterfalls, springs, streams and pools, they together constitute the landscape of "Yuntai Landform".
On February 13, 2004, it was selected as the world's first batch of world geological parks by UNESCO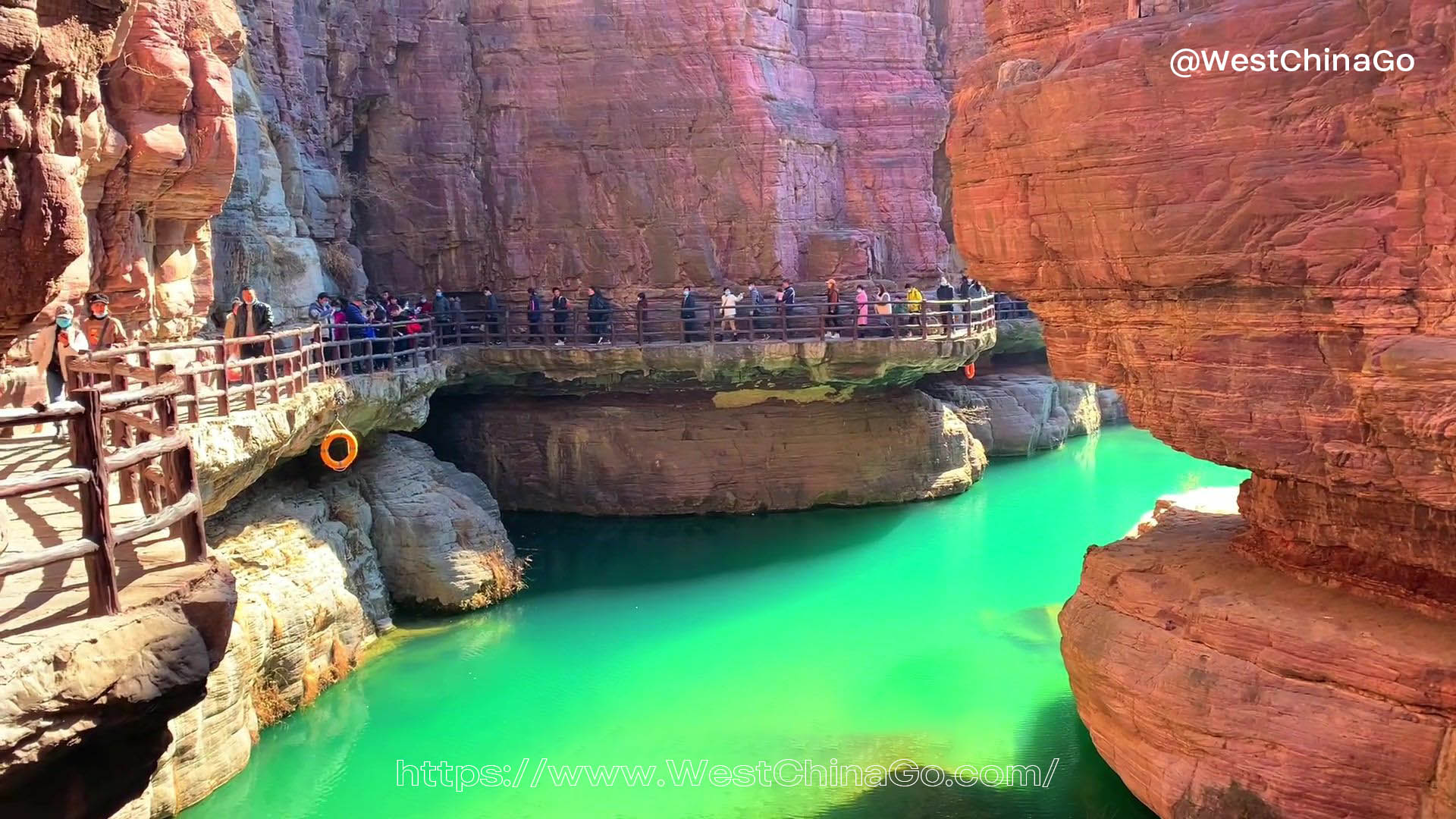 Yuntai Mountain Scenic Area Photo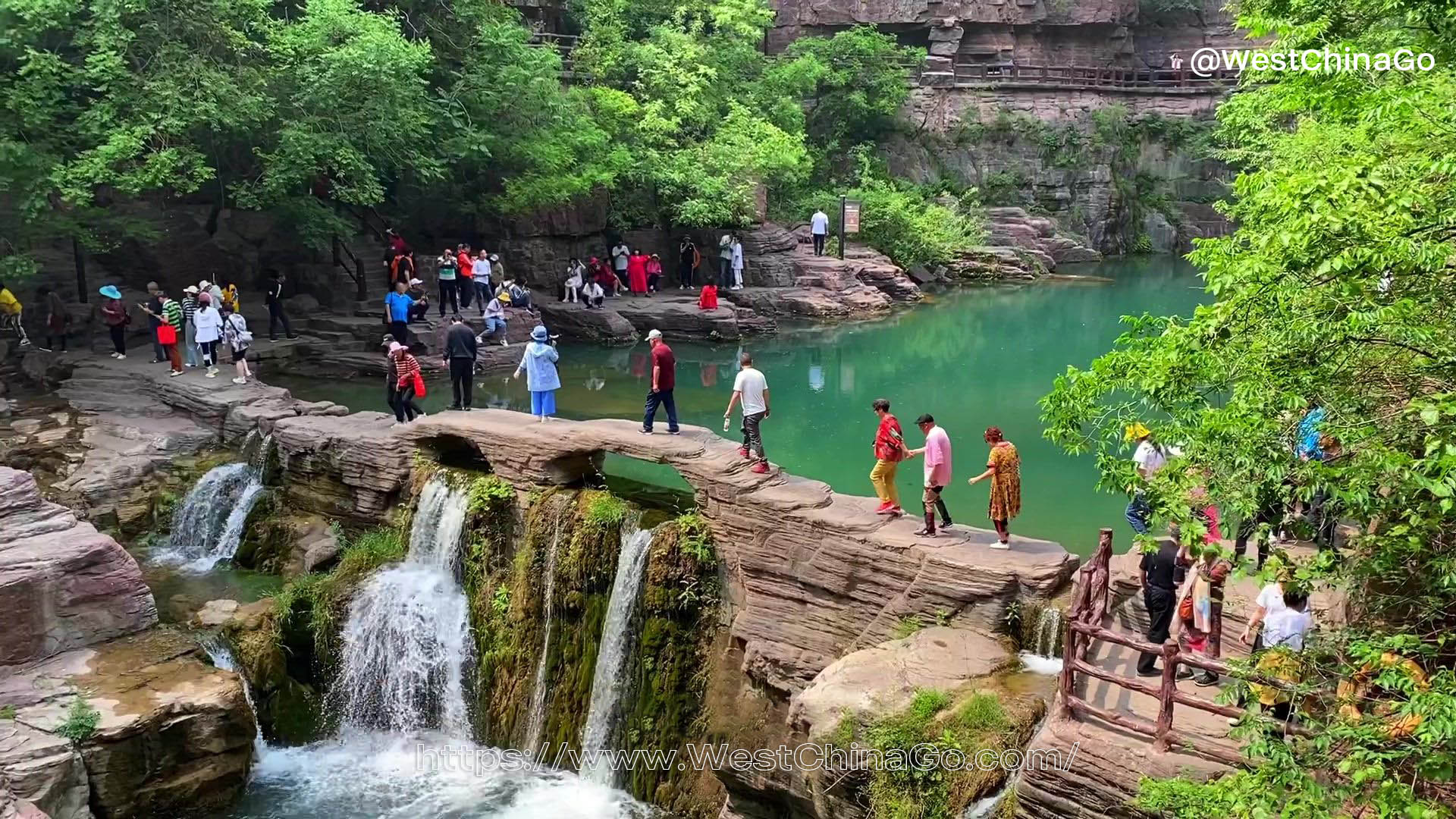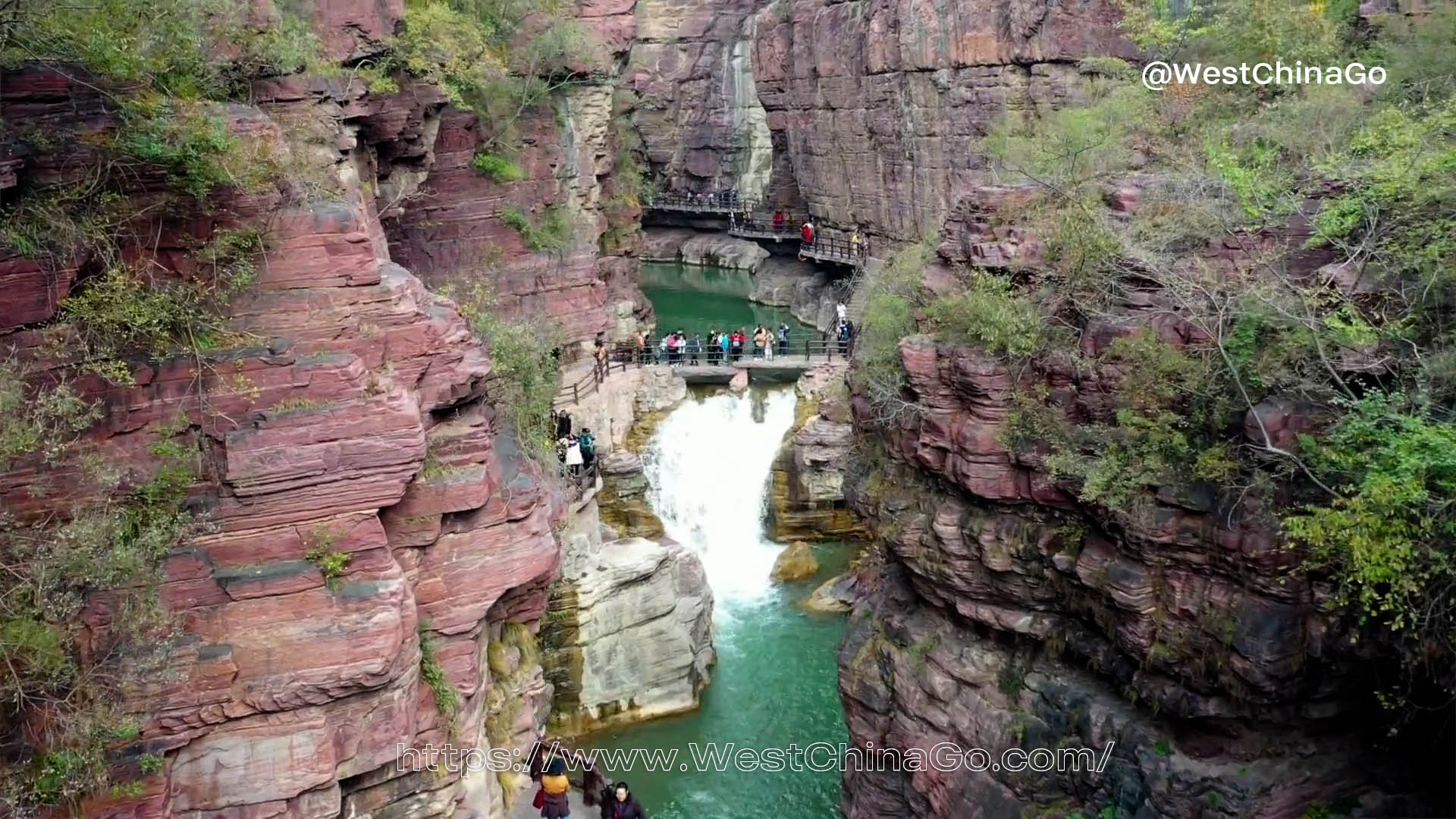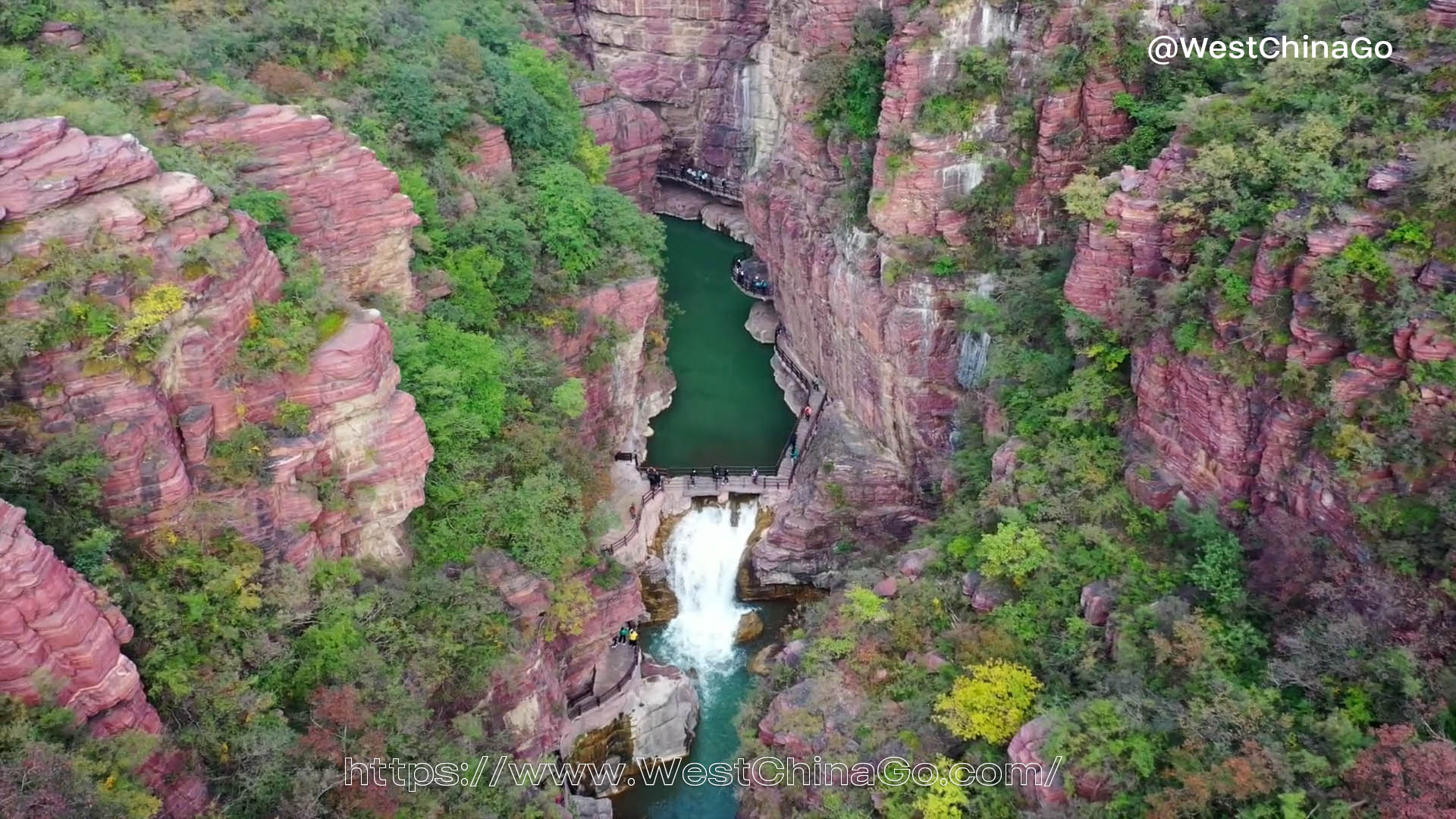 Yuntai Mountain Scenic Area Video
Yuntai Mountain Scenic Area Tourist Map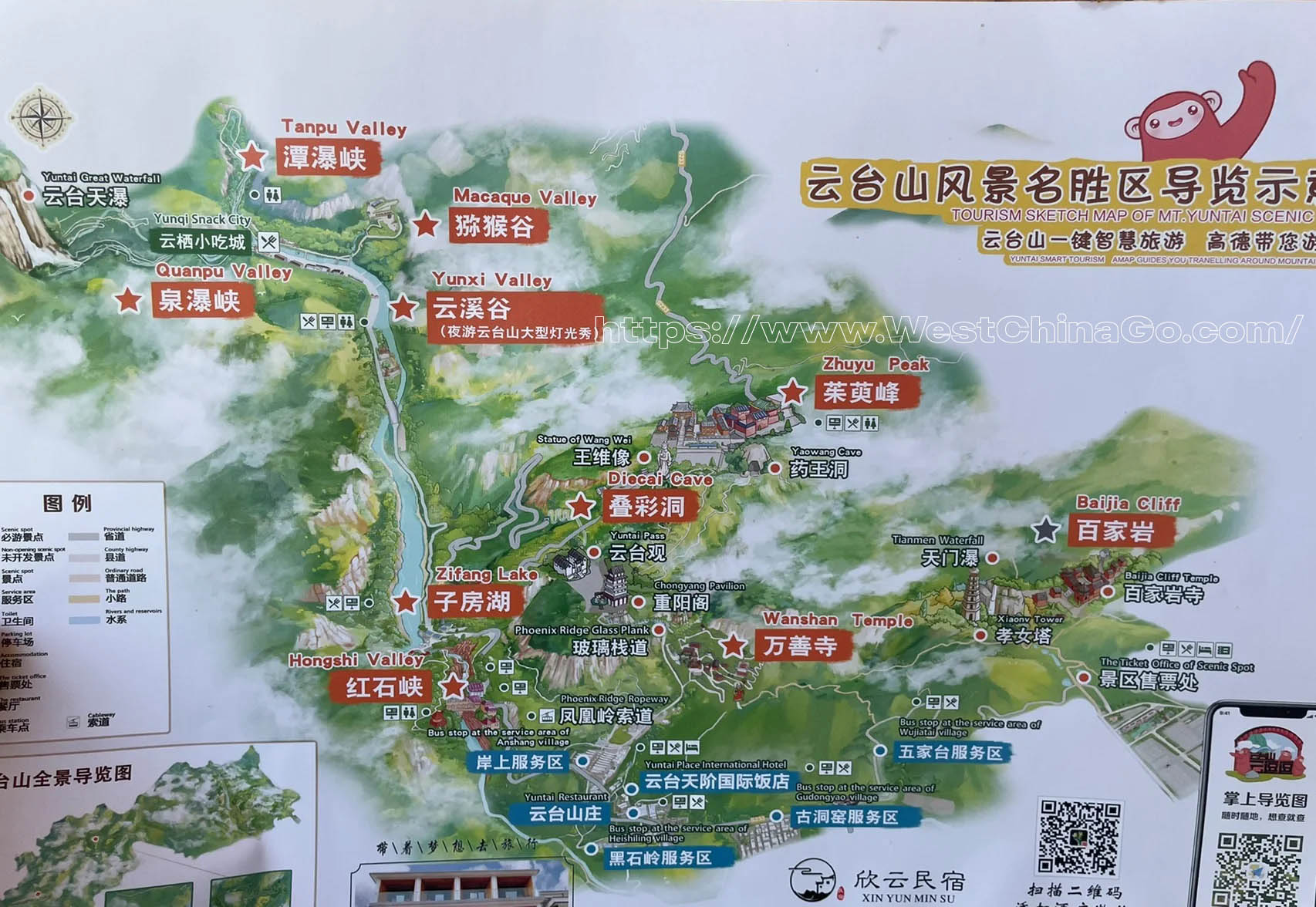 How To Get To Yuntai Mountain Scenic Area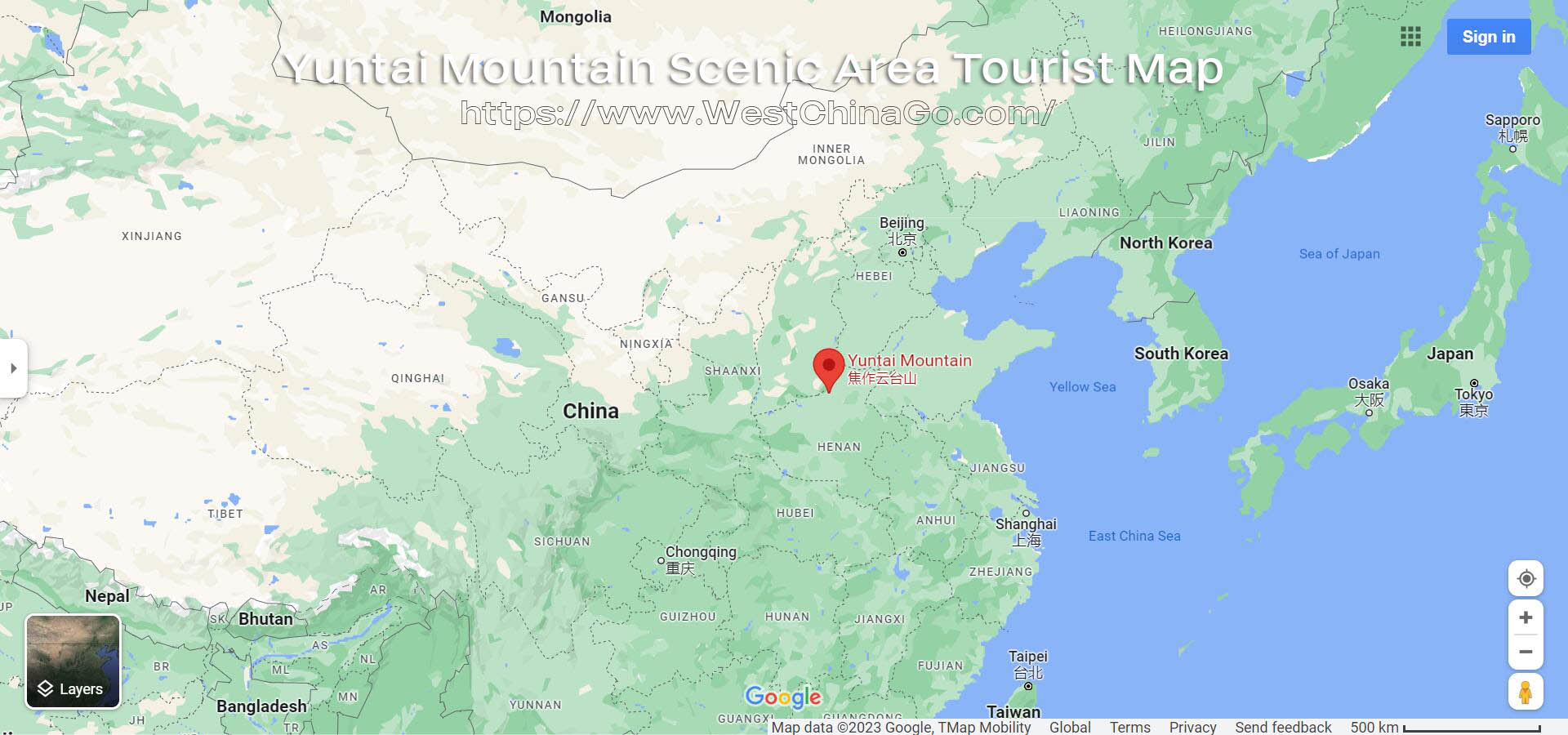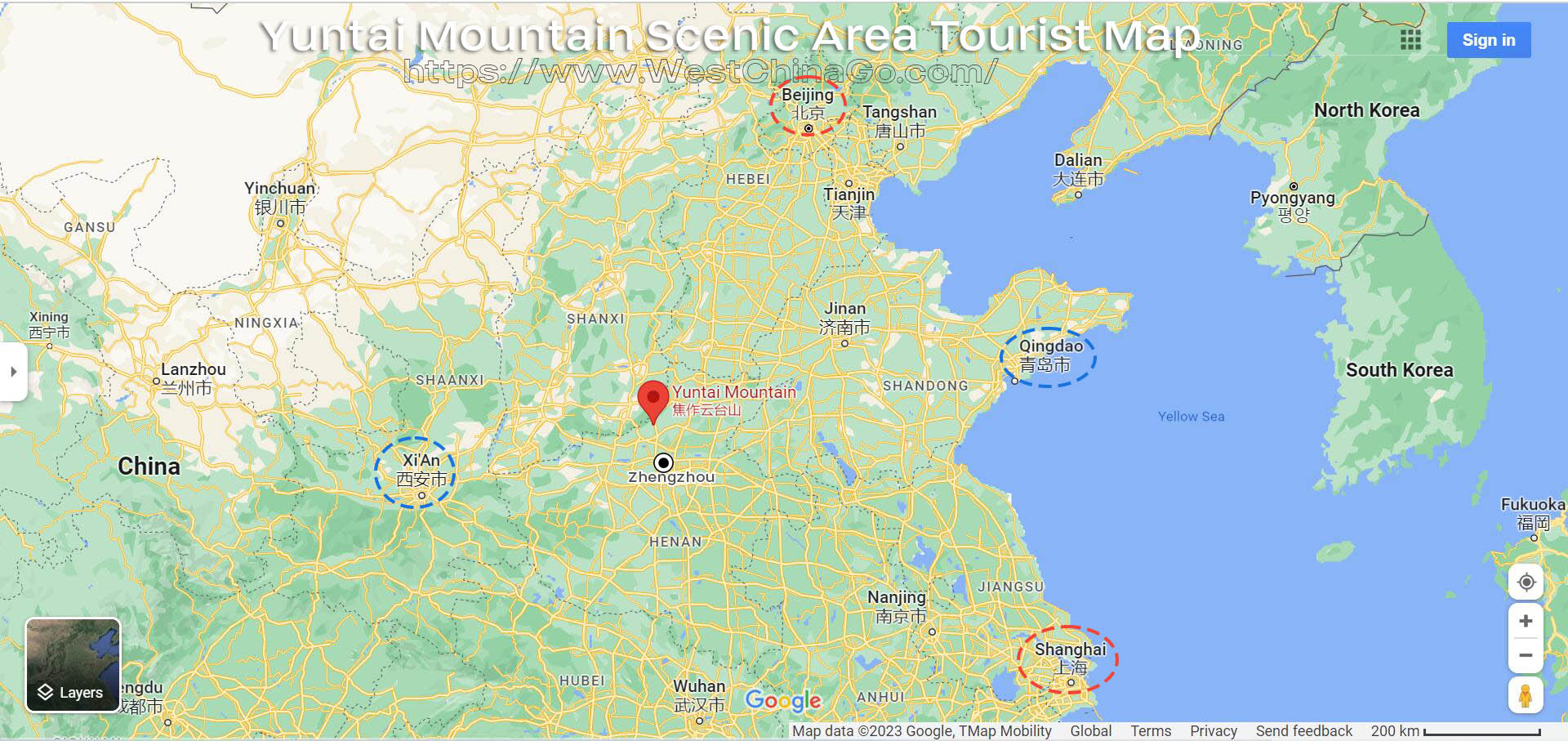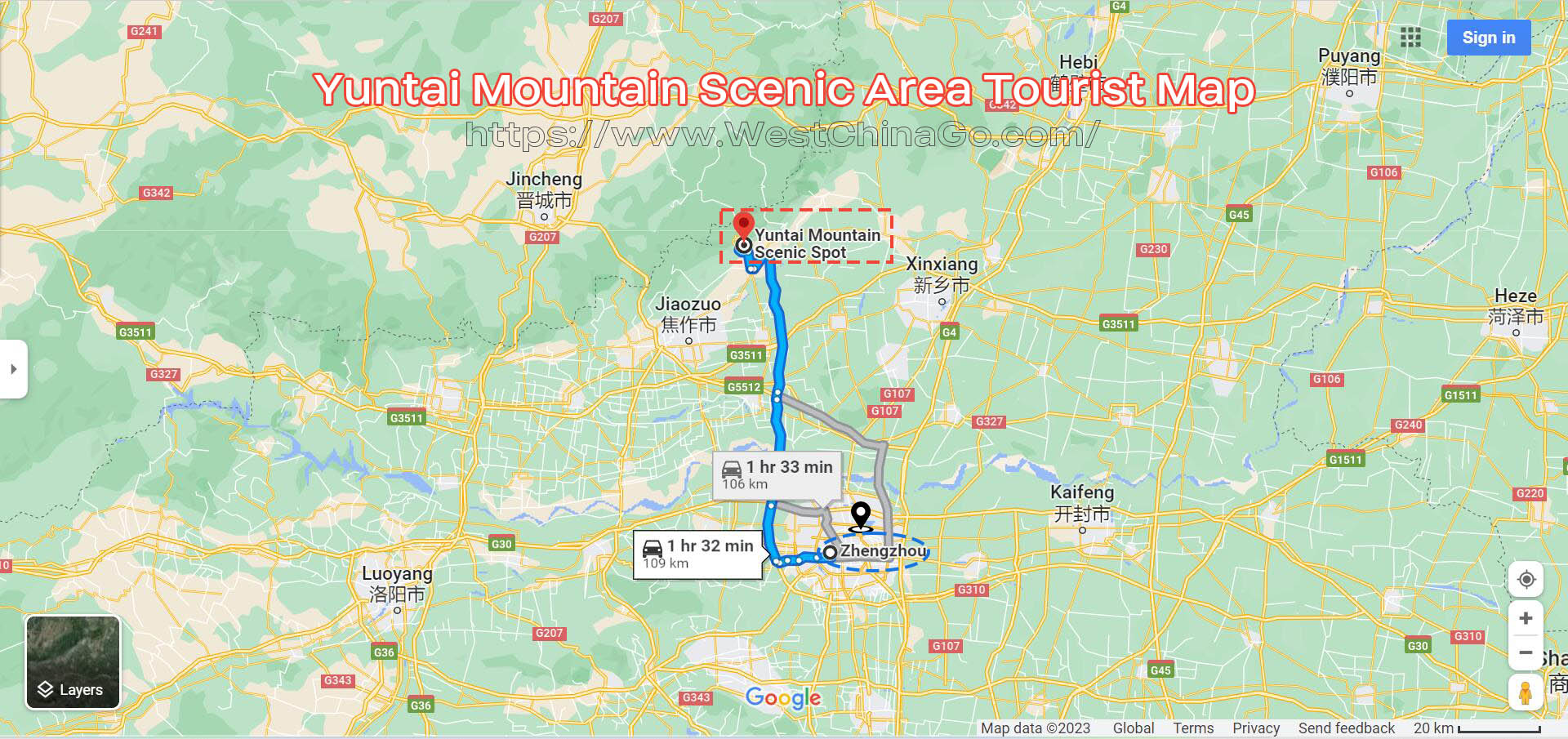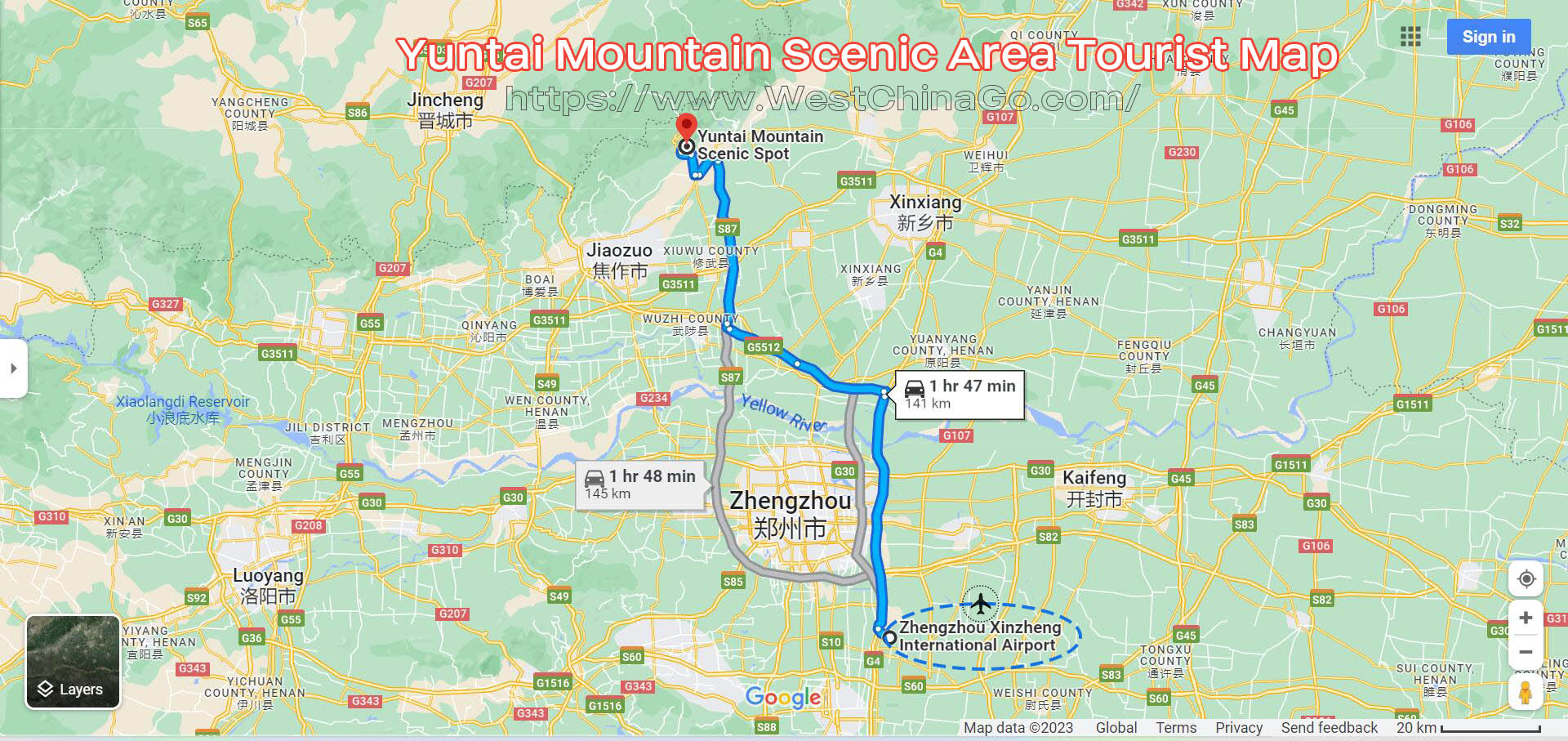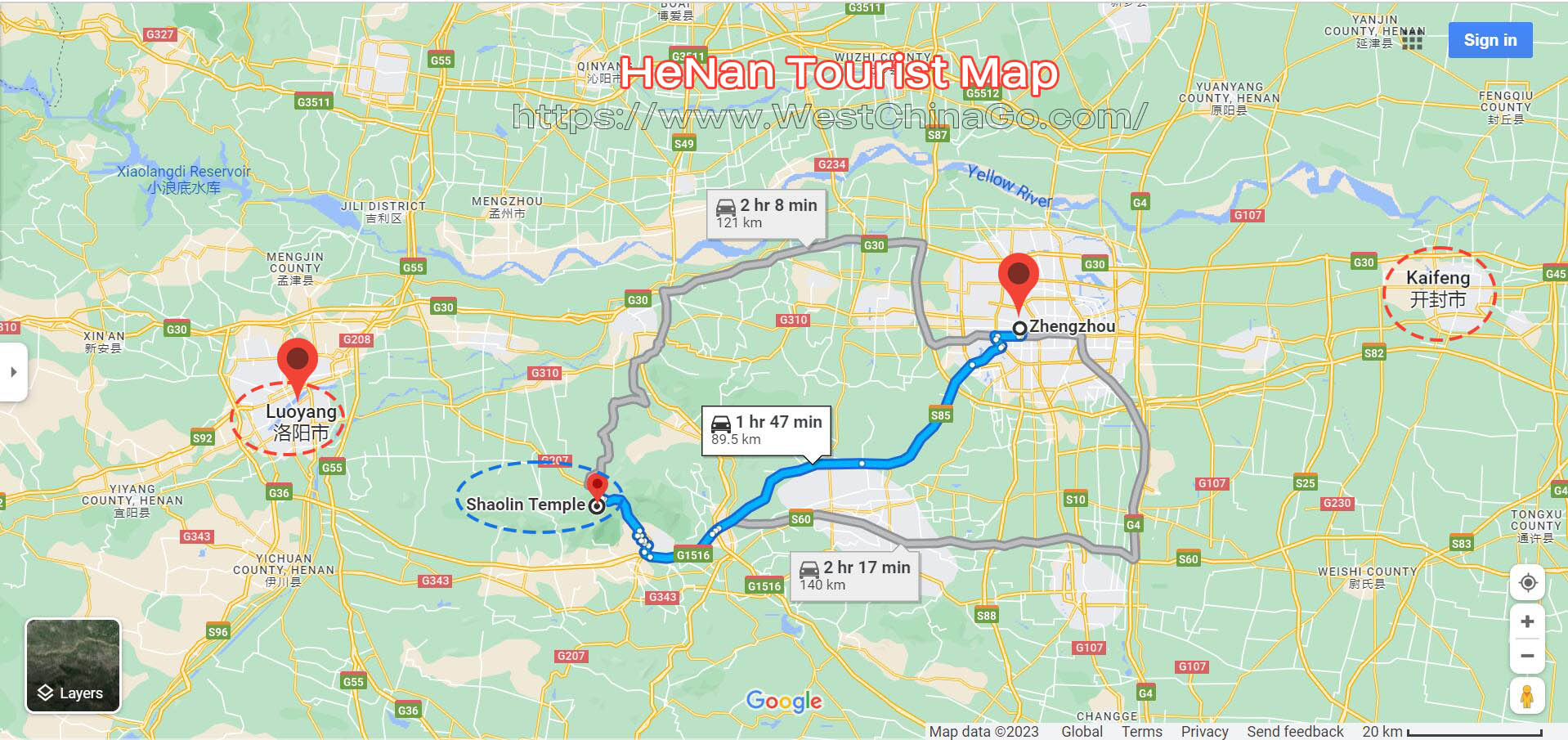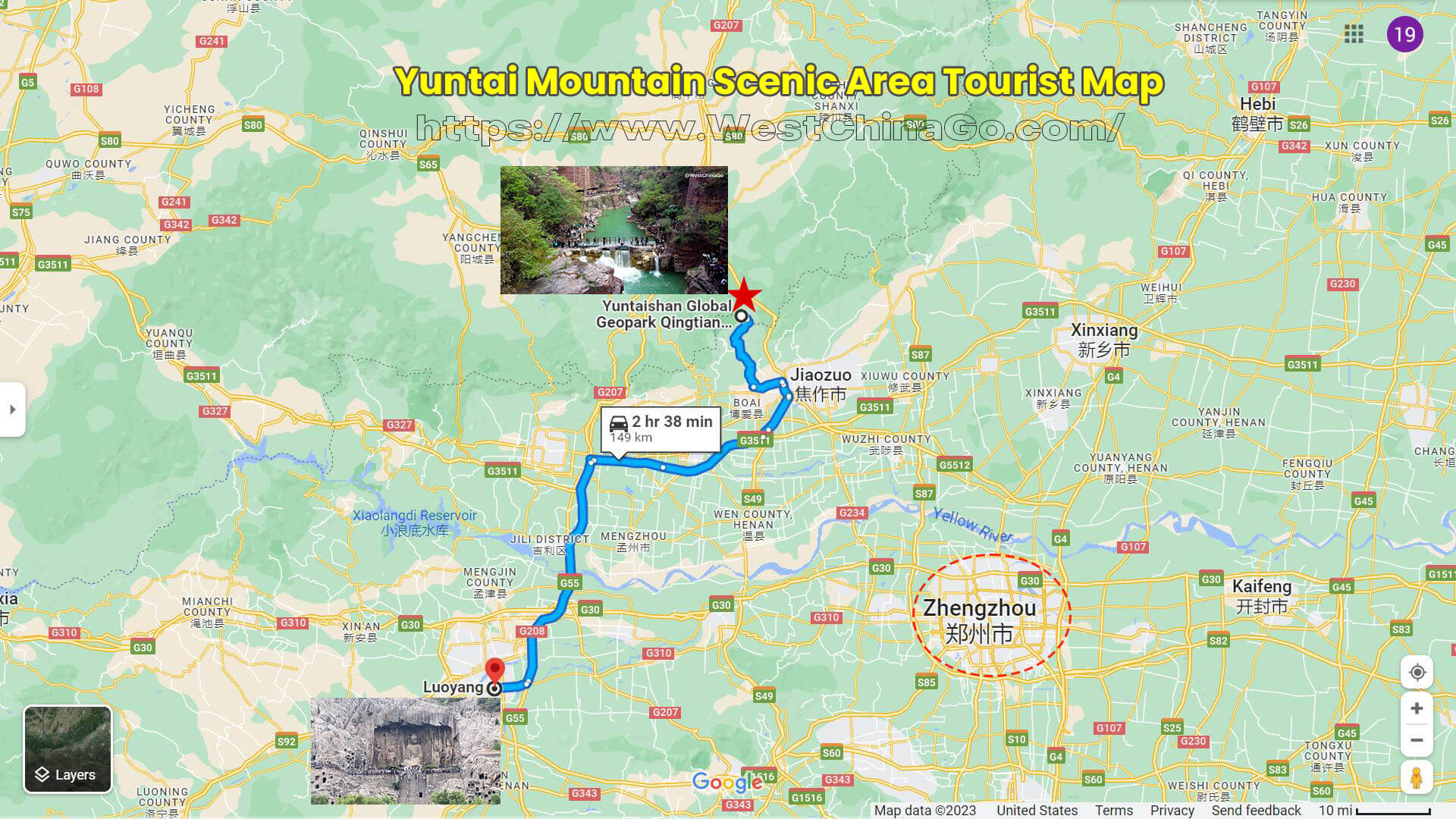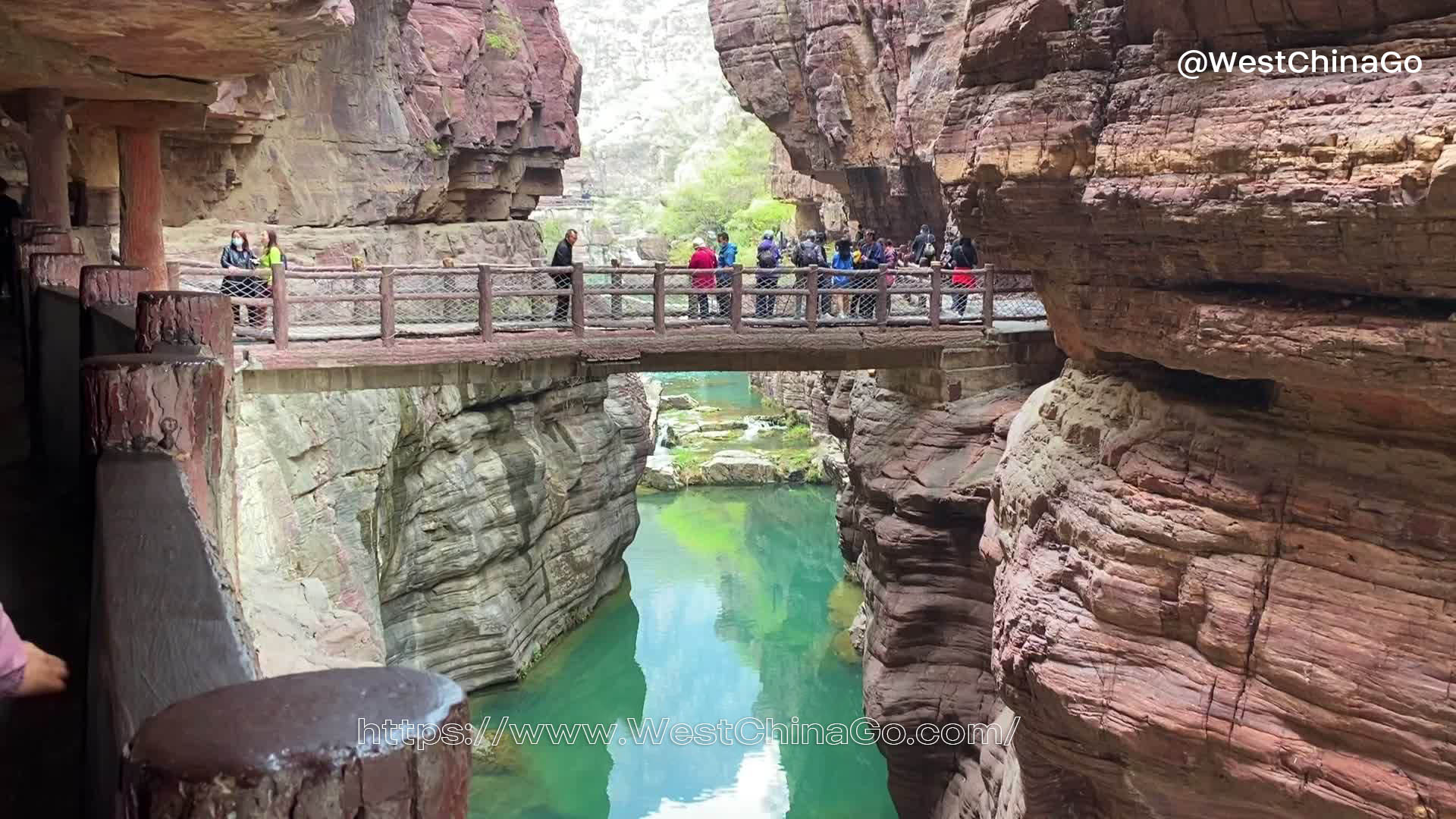 Zhengzhou -Yuntai Mountain Transfer:Car Rental With Driver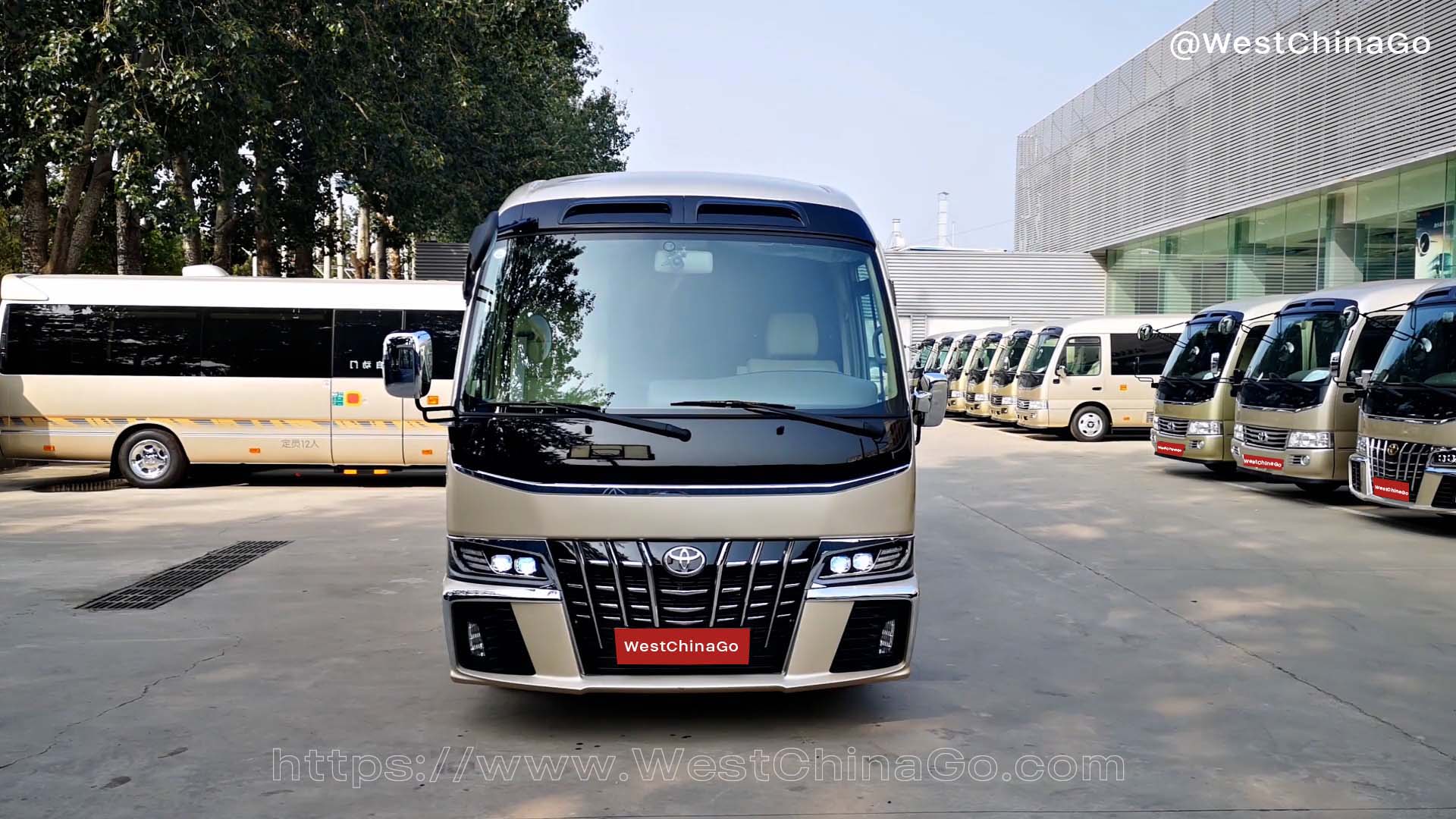 Zhengzhou Airport ⇄ Yuntaishan Mountain Hotel
Yuntaishan ⇄ Luoyang
Yuntaishan ⇄ Shaolin Temple
…..
Yuntai Mountain Scenic Area Travel Guide
Henan Yuntai Mountain Scenic Area Ticket Booking QR Code