Sanya Yalong Bay Tropical Paradise Forest Park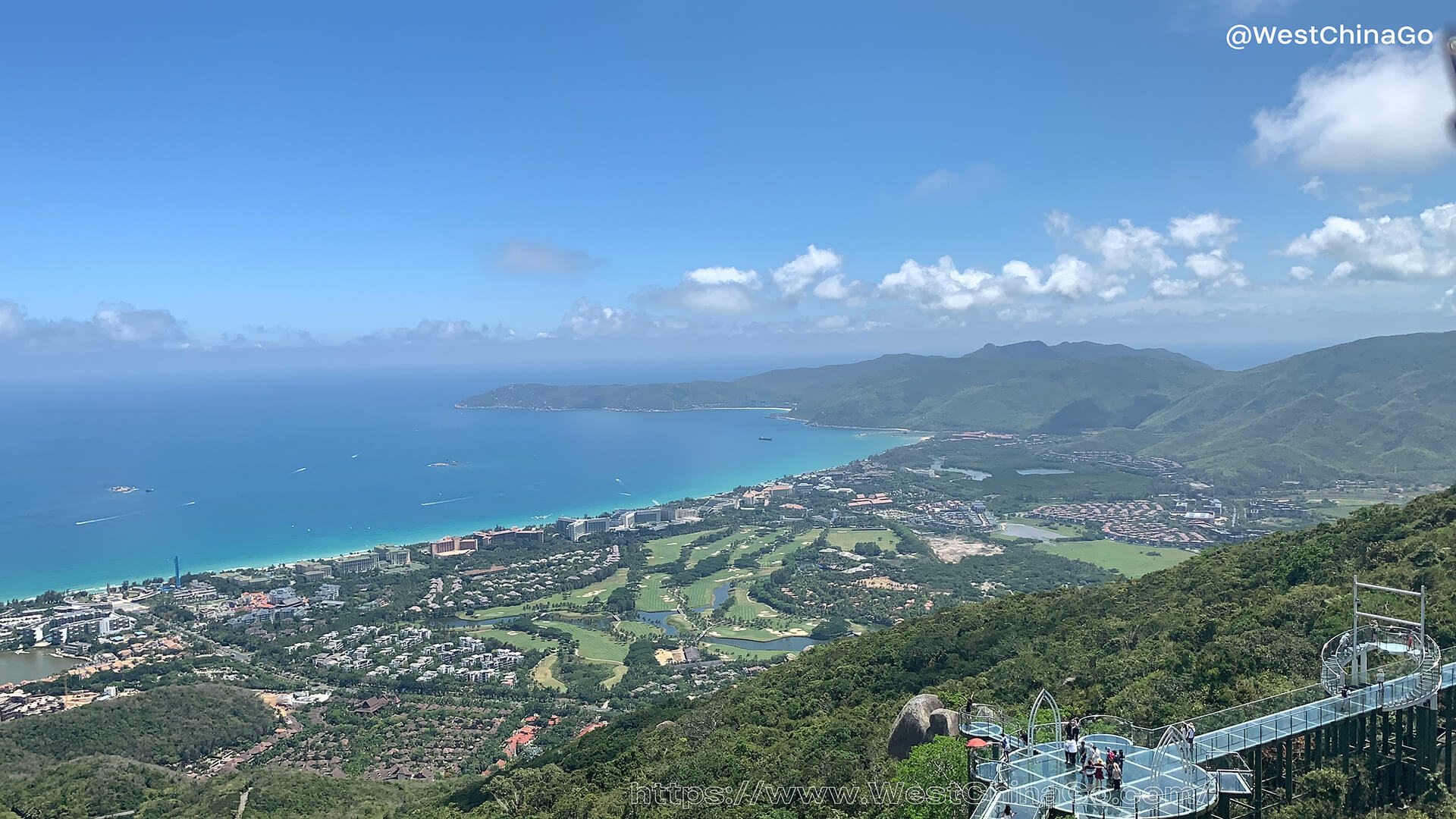 Sanya Yalong Bay Tropical Paradise Forest Park
Chinese Name:亚龙湾热带森林公园
Location :三亚市吉阳区亚龙湾路亚龙湾热带森林公园
Official WebSite: http://park.ylwpark.com
Phone: +86 0898-0898-38238888
Opening Hours: 8:30 AM – 5:30 PM
Admission+Sightseeing Bus: 140 RMB/Person
Rating:4 Star
Climate conditions: Tropical monsoon climate
Opening hours: July 1-July 31: Monday to Sunday 07:30-18:30; June 1-June 30: Monday to Sunday 08:30-17:30
Land area: 1506 hectares
Famous Attractions: Dragon Head Stone, Rainforest Wonders, Feilai Stone, etc.
Local ethnic groups: Li, Han, Miao
Recommended play time: 4 hours recommended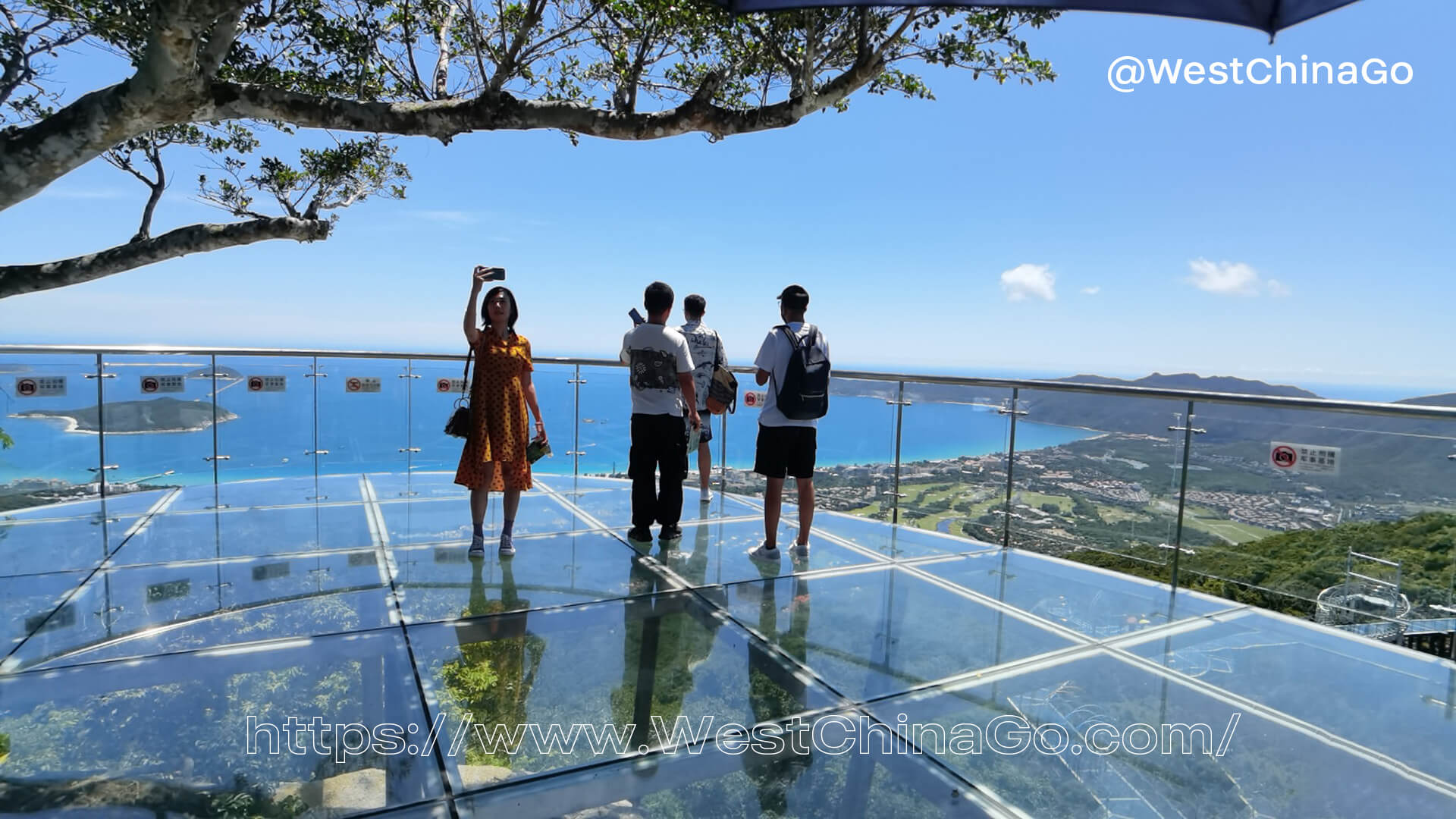 Sanya Yalong Bay Tropical Paradise Forest Park
The main filming locations of the movie "If You Are the One II" and the TV series "Dear, Beloved" in Sanya, Hainan. Scenes from movies and TV dramas can be seen everywhere. Shu Qi, Ge You, Yang Zi, and Li Xian walk through the "Crossing the River Dragon Cable Bridge", which is known as the Lover's Bridge. "If You Are the One II" witnesses romantic love in the trial marriage room, cliff Tianchi, etc., which are not to be missed by lovers.
There are lush trees in the park, you can see dense vines and gurgling streams; watch century-old vines and towering giant banyans; all the way, insects sing and birdsong are hilarious, and it is extremely wild.
Stroll along Tianjie, enjoy the slow life of Tianjie at 18°N, walk on the glass trestle with full sea view and have a panoramic view of the beauty of Yalong Bay, facing the sea, backed by green hills, and flowers blooming in all seasons.
It is recommended to take the park battery car to the top of the mountain, where you can often see the clouds swimming between the sea and the sky; Longtouling is an excellent viewing point for the sunrise at sea.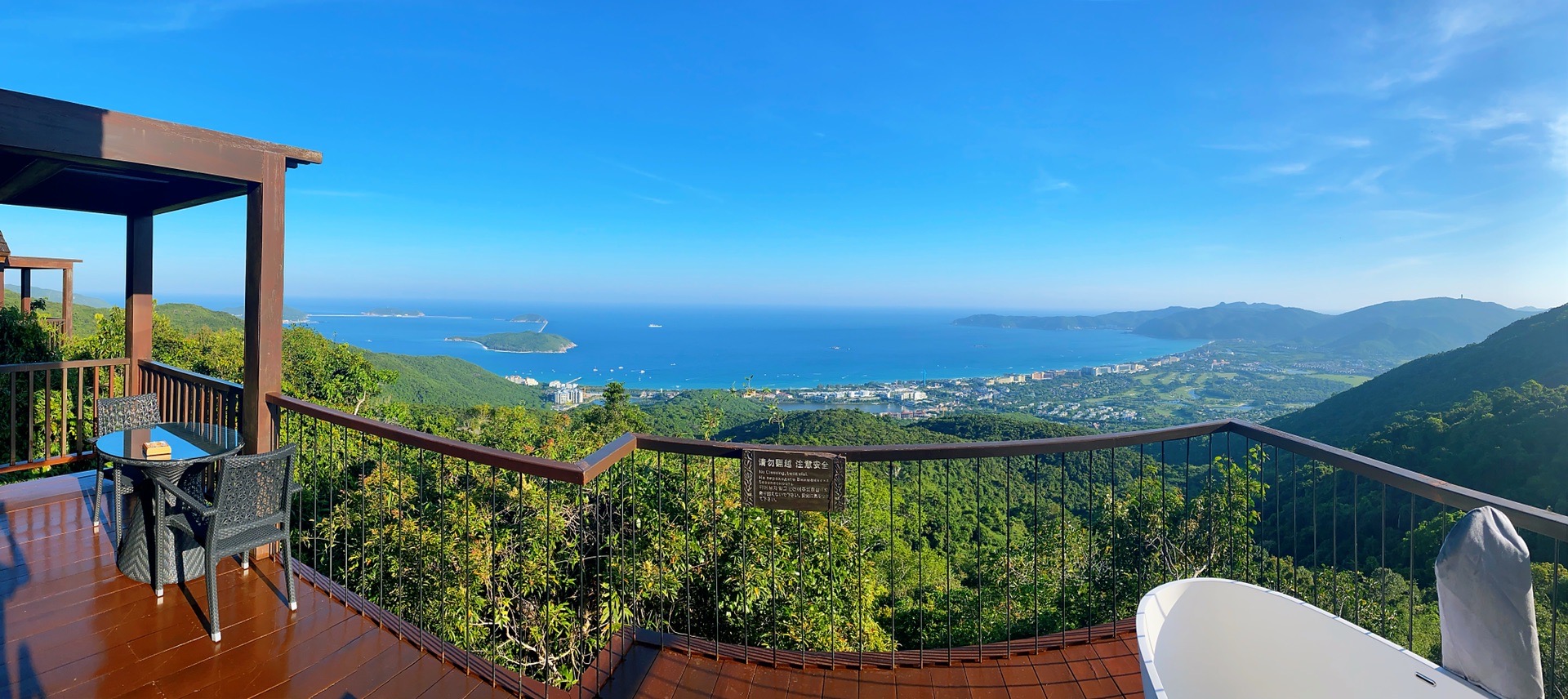 Why Choose Sanya Yalong Bay Tropical Paradise Forest Park
Pros
Easy access, locates at Sanya Bay, offers the stunning scenery ,standing on the glass bridge, overlooking the whole Sanya bays.
Fun interactive activities, suspension bridge,zipline, water slide,labyrinth, suitable for both kids and adults
The rustic luxury Bird Nest Villas offers unique living experience
Cons
Yalong Bay tropical forest is very popular, might be long queue for sightseeing bus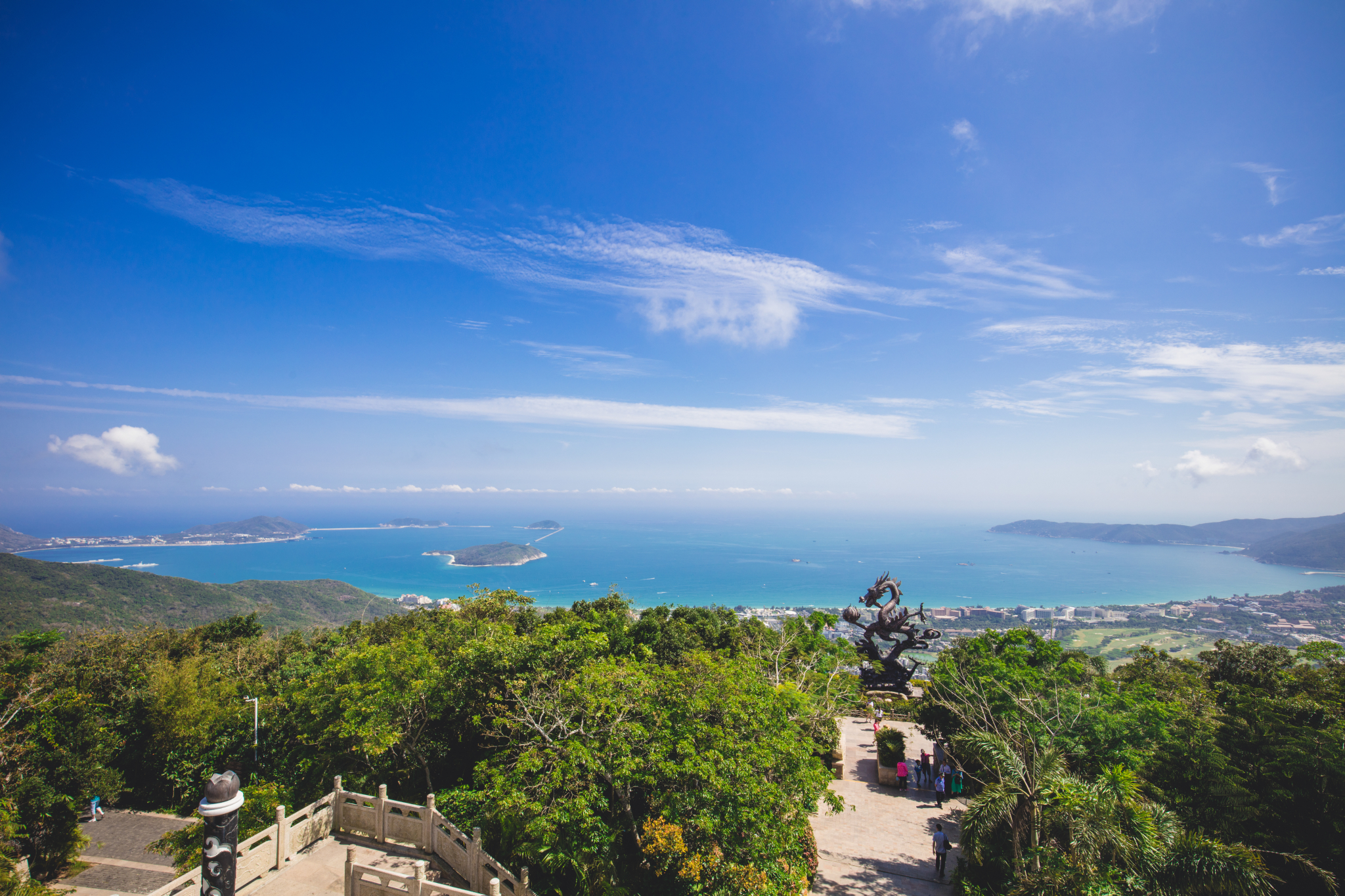 Sanya Yalong Bay Tropical Paradise Forest Park Photo
Sanya Yalong Bay Tropical Paradise Forest Park Video
Sanya Yalong Bay Tropical Paradise Forest Park Tourist Map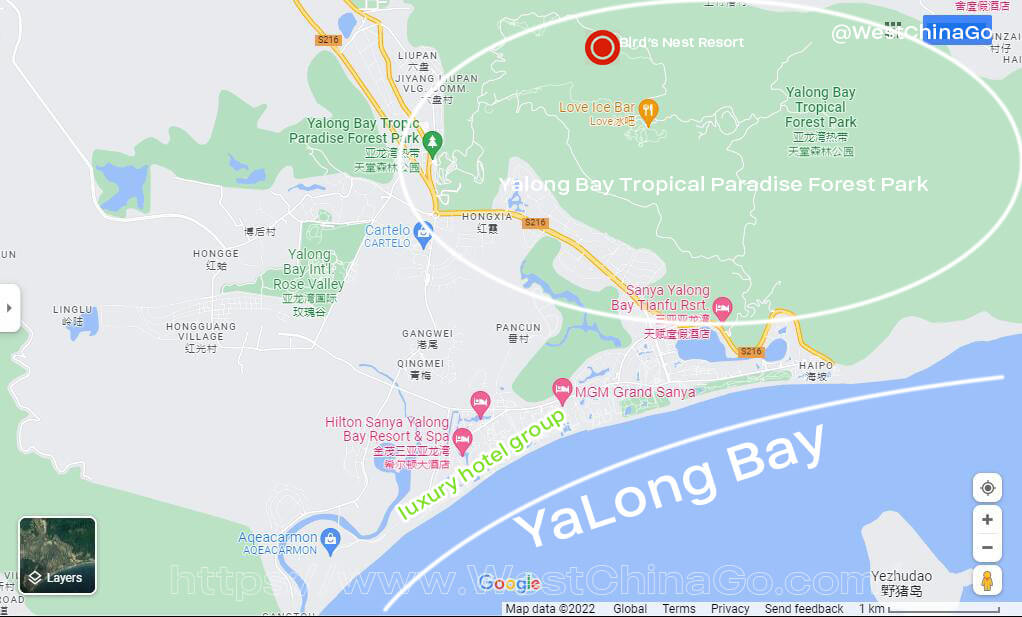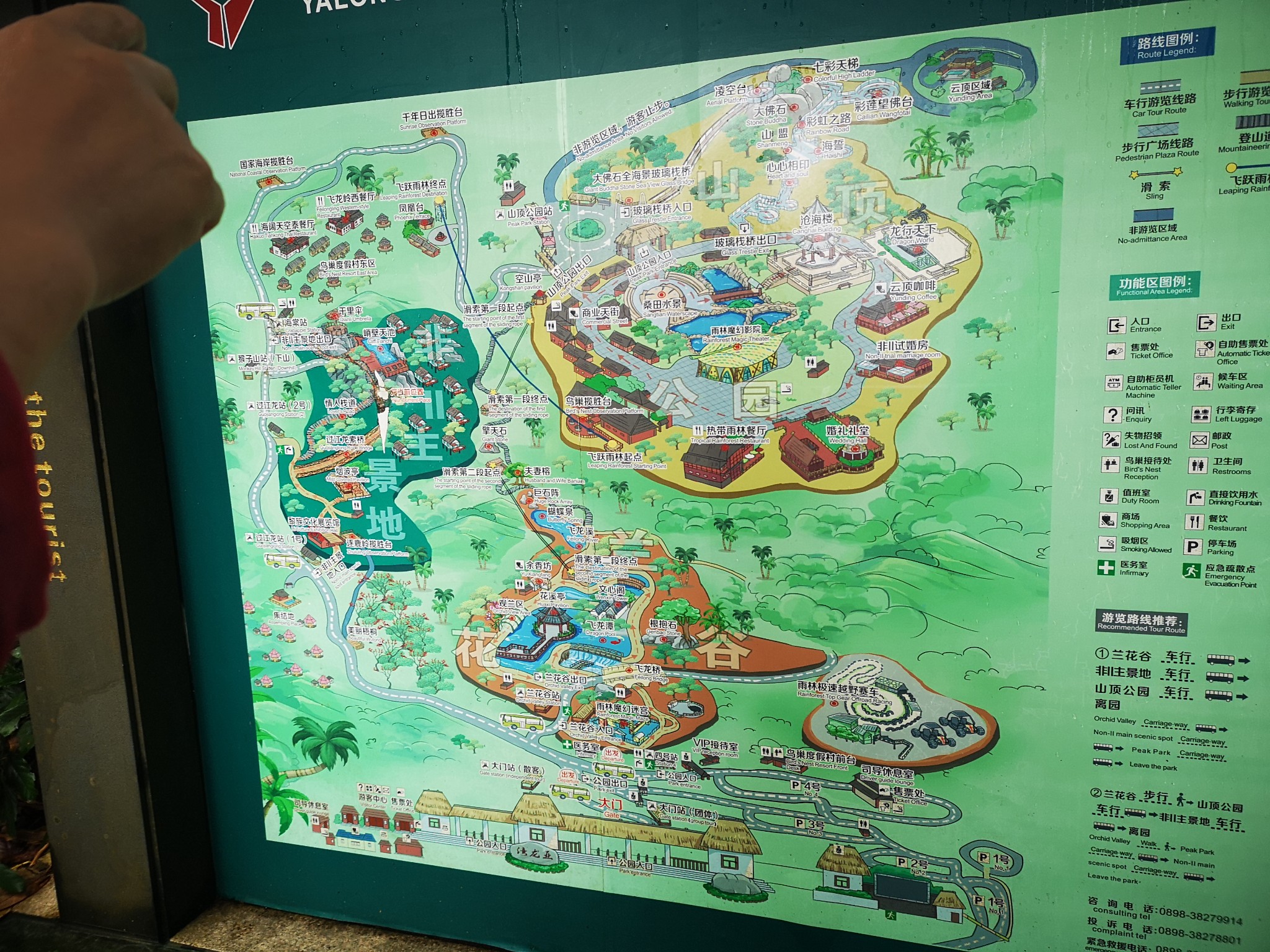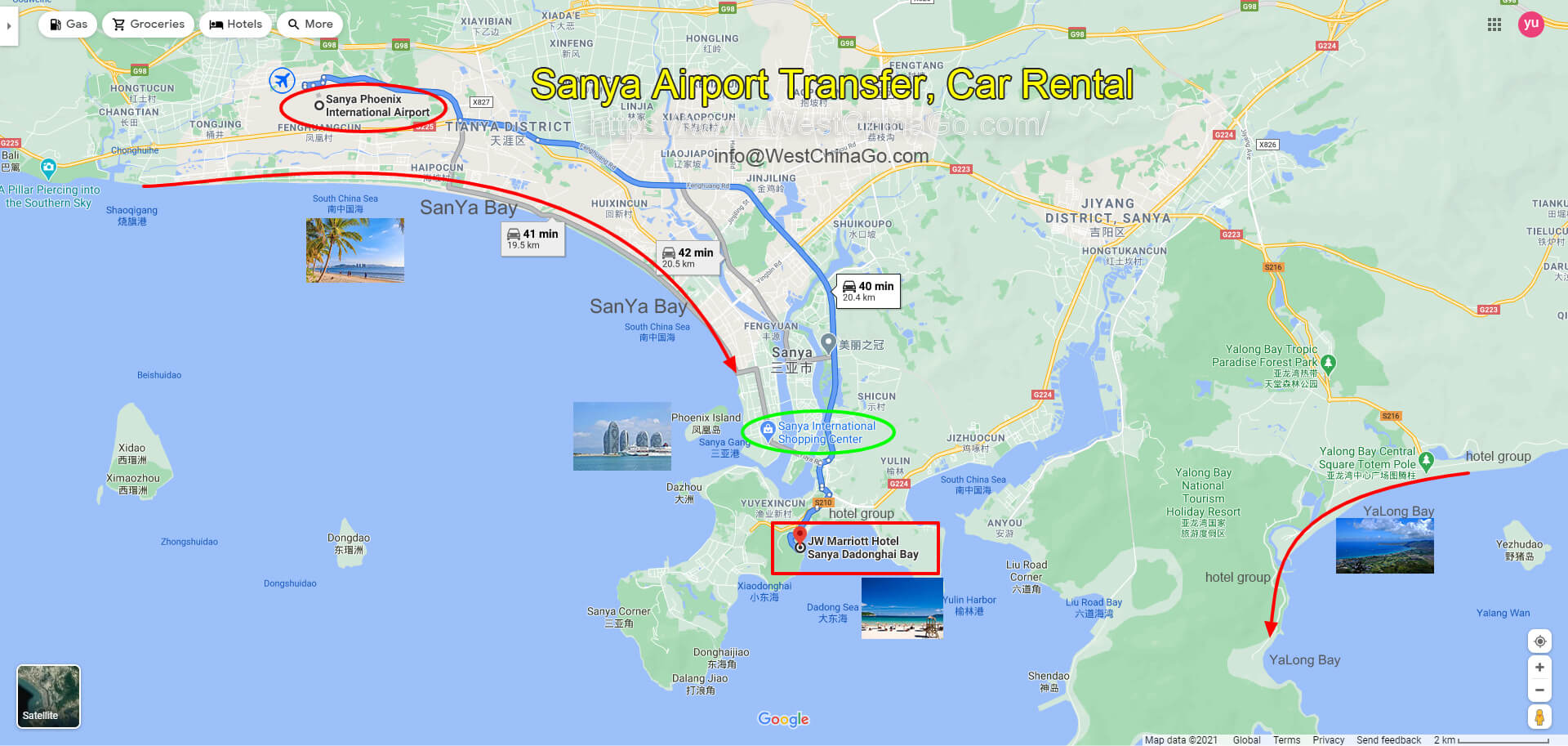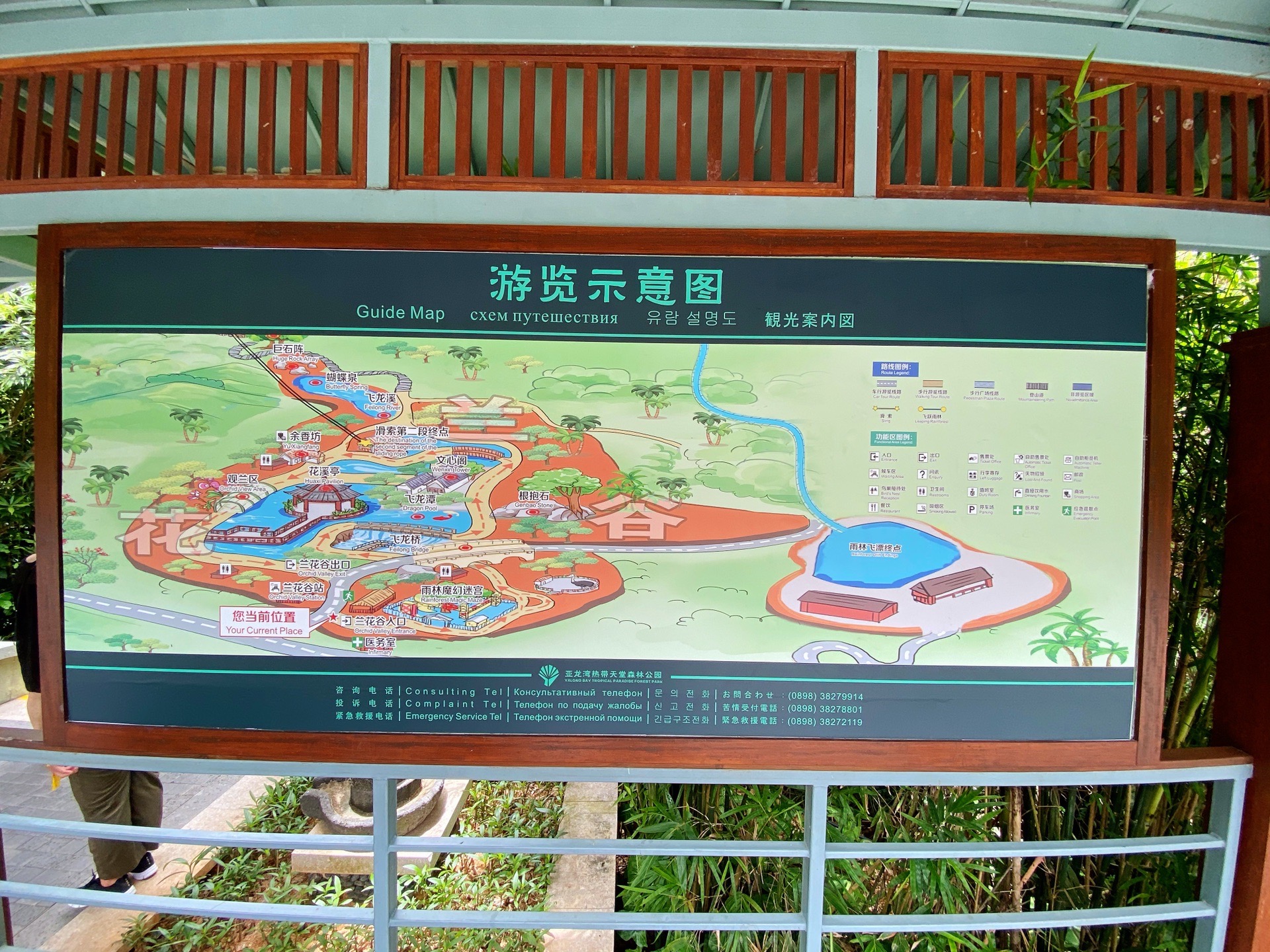 WestChinaGo's Recommendation
Yalong Bay Tropical Paradise Forest is very famous and popular among tourists, please go early to avoid the crowds and the heat.
To better enjoy the whole site, we recommend you to stay over night in its rustic luxury hotel—Bird Nest.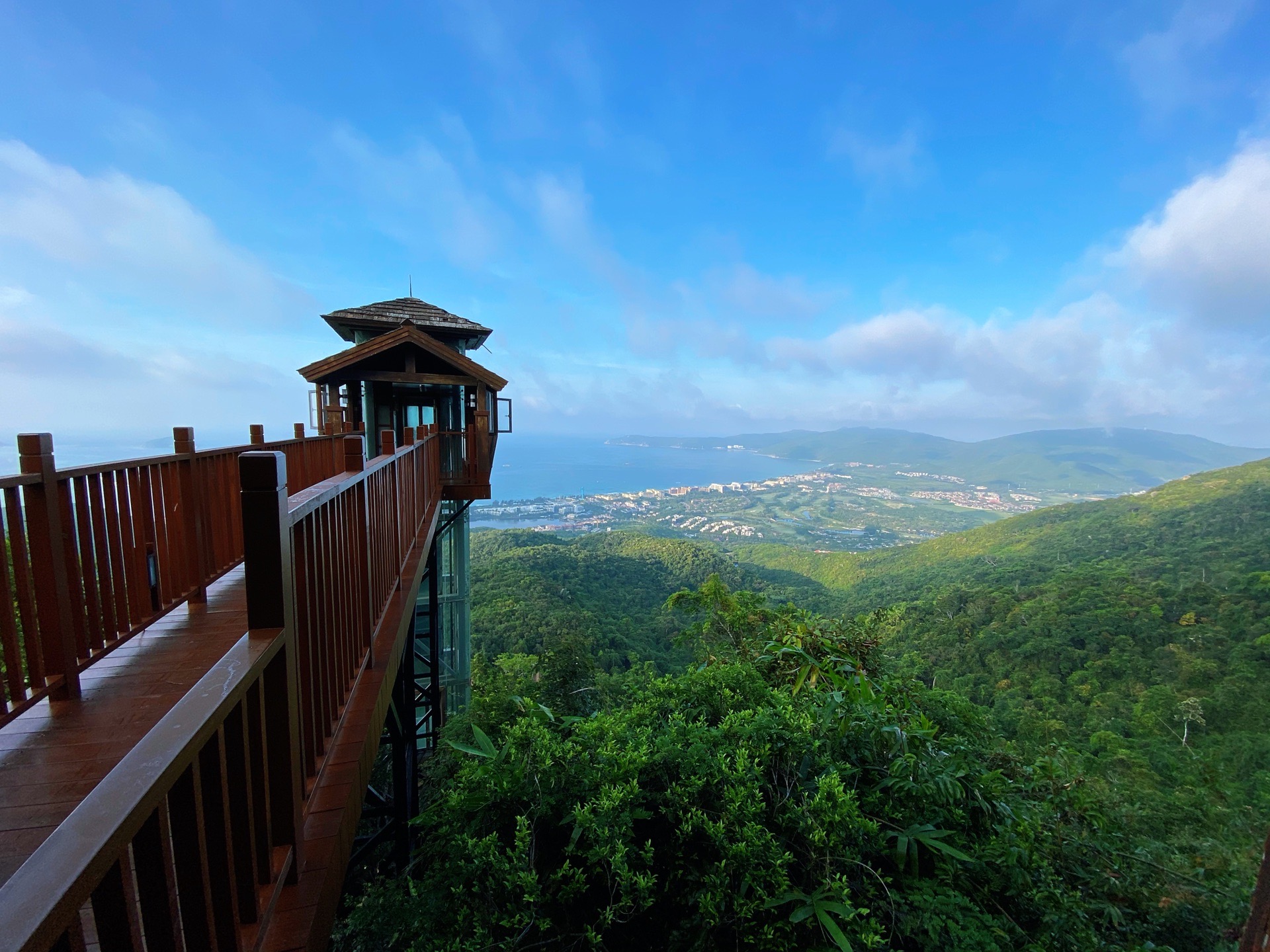 Sanya Yalong Bay Paradise on Earth – Bird's Nest Resort
Advance reservation is required
This type of special promotion room needs to make an appointment for the check-in date in advance. If there are too many people, you may not be able to choose the date you want the most, so you need to call and ask the staff. I asked for an employee's WeChat account. If you have any questions, you can ask her, which is a very direct and effective way of communication.
The room fee needs to be paid at the front desk
Very magical, very contract spirit! The sister at the front desk reserved a room for me, but she didn't charge a deposit. She asked me to pay at the front desk when I arrived, which made people feel that their resort was quite angry!
Hotel switchboard
0898-38219999, you can call this number if you have any questions, such as room reservations, shuttle bus reservations, and so on. perfectly worked