Sanya Houhai Village Surfing
Sanya Houhai Village
Chinese Name:三亚后海村
Add: 海南省三亚市海棠区后海村
Add: Houhai Village, Haitang District, Sanya City, Hainan Province
Opening Time: All Day
Tickets:free
Area: 300 acres
Population: 2823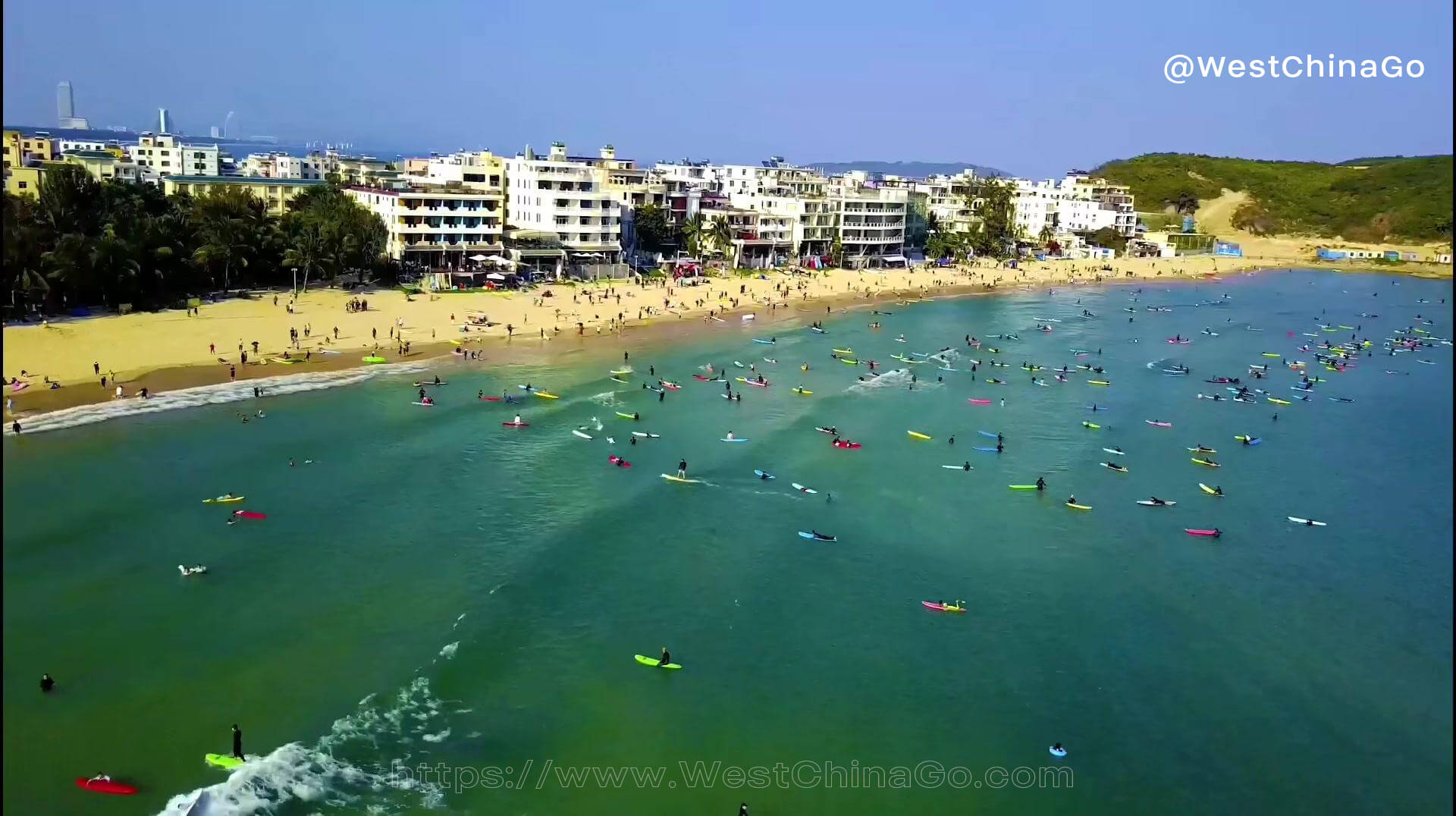 Sanya Houhai Village Surfing
Houhai Village, also known as Tenghai Fishing Village, is a small farm fishing village, but there is a very beautiful original ecological bay, known as Sanya's secret back garden "Queen's Bay". It belongs to the same sea and blue sky as Wuzhizhou Island and Haitang Bay, and it is completely free to enjoy the sea view and play.
90% of the local population is from the Danjia family, and the Danjia fishermen mainly rely on marine fishing, leisure tourism, and catering services to make a living. Surf clubs, homestays and restaurants in Houhai Village are all over the streets
The Houhai Sea and the Wuzhizhou Island in the north mirror each other from afar. The Shangdao Pier of Wuzhizhou Island is here, and there is a white lighthouse at the entrance of the bay.
Every day from the beach, there is a peaceful and peaceful scenery, and there are also the unseen scenery in Sanya Bay, Dadonghai and Yalong Bay – sunrise at sea.
The wind is good, the waves are good, the water quality is good, and the water depth is just as deep as the waist. It can be described as a beginner's paradise. Every year, surfers from all over the world come here, ranging from beginners to top experts. What everyone has in common is their love for this sea.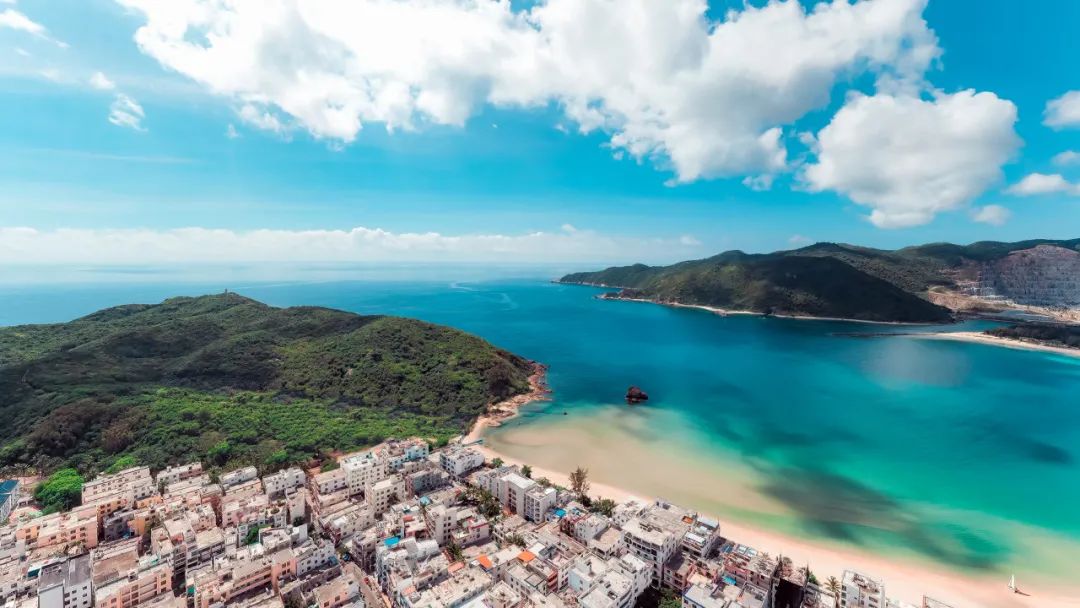 Sanya Houhai Village Surfing Photo
Sanya Houhai Village Surfing Video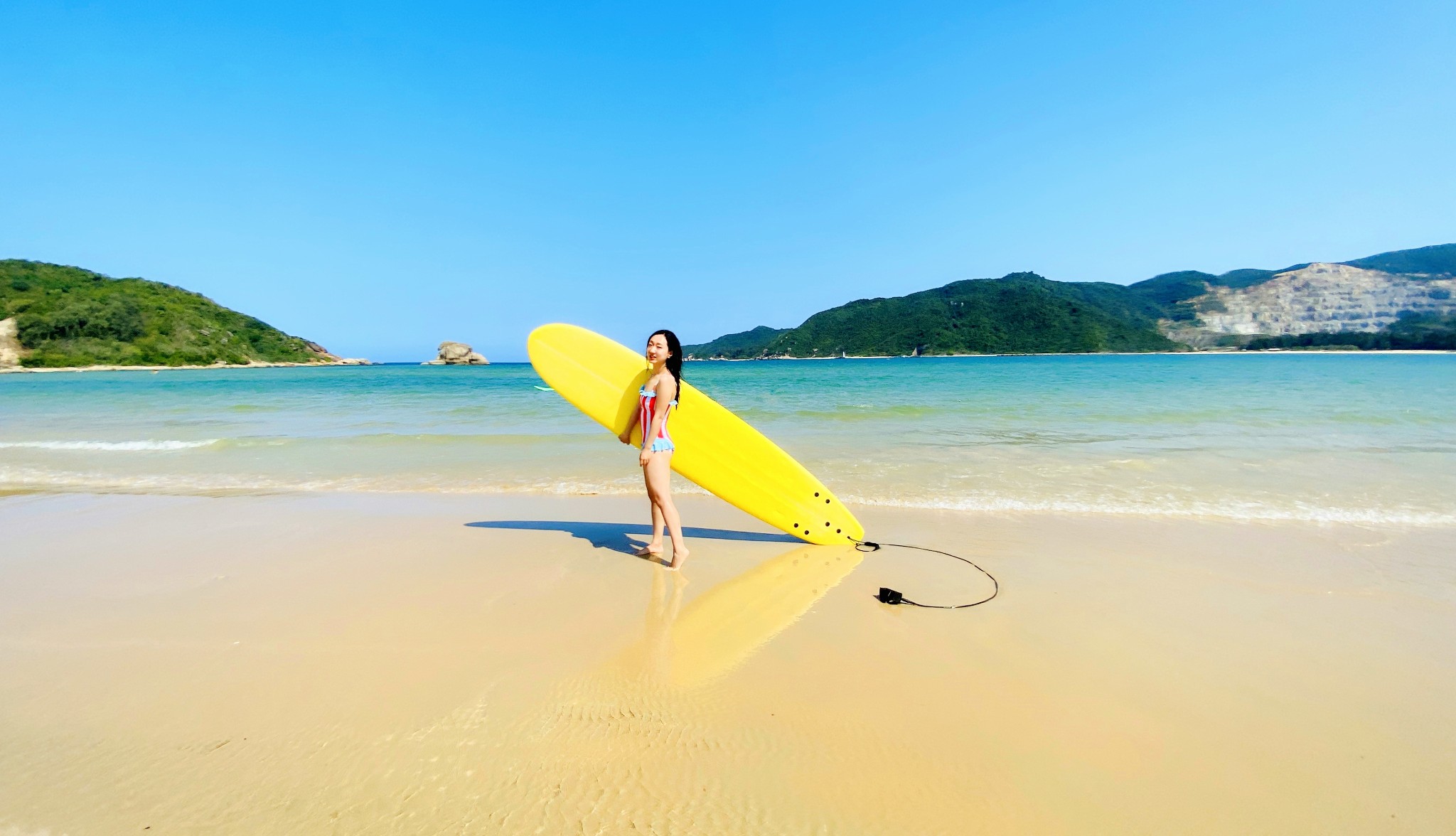 Sanya Houhai Village Tourist Map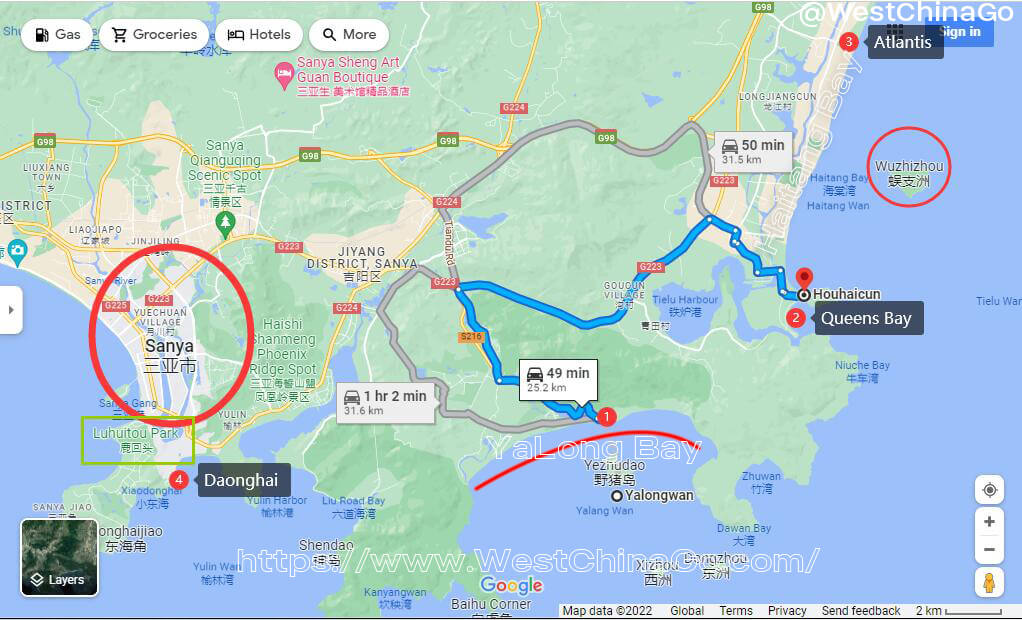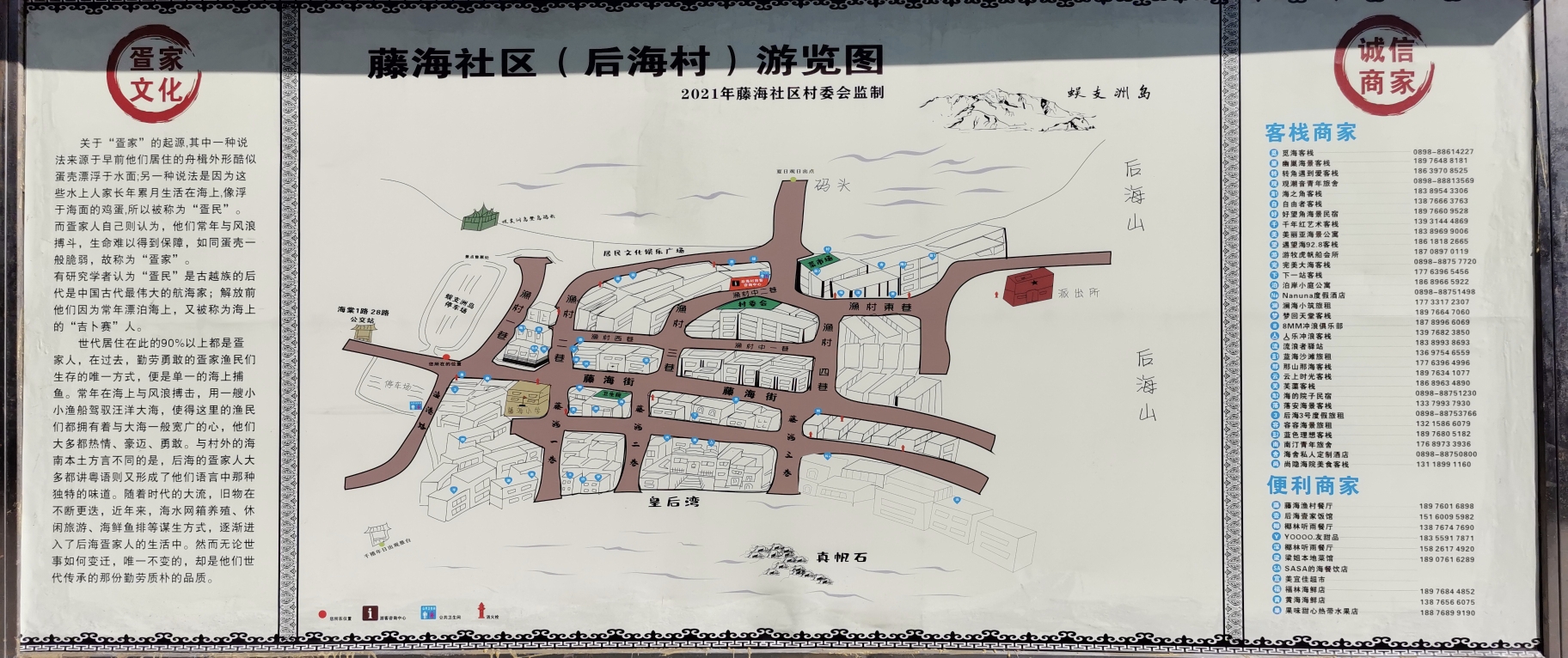 Sanya Houhai Village Surfing Travel Guide
Surfing price: 2-hour surfing lessons, 400-700 yuan/person. A coach with two people.
Surfing schools: There are many surfing schools with homestays on the shore. Each homestay can be booked
Surfing on the shore: 10 minutes, first learn basic movements on the beach or hotel terrace, introduce the structure and use of surfboards, bodyboard, standboard posture, how to listen to instructions, etc.
Launching surfing: The instructor will teach you how to look at the waves, push the board at the moment when the waves come, and give tips on when to stand up, how to improve your movements, etc.
Surfing facilities and services: The surfing school distributes mineral water, there are lockers for bags, changing rooms, and fresh water showers. Although the facilities are complete, it is more recommended to live by the sea, and you can surf downstairs.
Surfing reservation: You need to make an appointment at least one day in advance to arrange a coach, and you need to inform you one day in advance for time changes.
Color: Choose a surfboard with bright colors and clothing to look better in photos.
Sun protection: It is recommended to wear a special long-sleeved top for surfing to avoid sunburn; sun protection is recommended with sunscreen mud, pure natural ingredients, environmentally friendly, and most surfing schools will provide it.