Sanya Wuzhizhou Island
Chinese name: 蜈支洲岛
Add:海南省三亚市海棠区林旺镇后海村三亚蜈支洲岛旅游区
Add:Sanya Wuzhizhou Island Tourist Area, Houhai Village, Linwang Town, Haitang District, Sanya City, Hainan Province
Tel: 400-114-6666
Website: http://www.wuzhizhou.com
Tour time reference: more than 1 day
Tickets: Full-price ticket + round-trip ferry ticket: 144 RMB; ticket + round-trip ferry ticket (1.2m-1.5m child ticket): 72 yuan
Opening hours:08:00-20:30; stop ticket sales: 17:00 (January 1st-December 31st Monday-Sunday)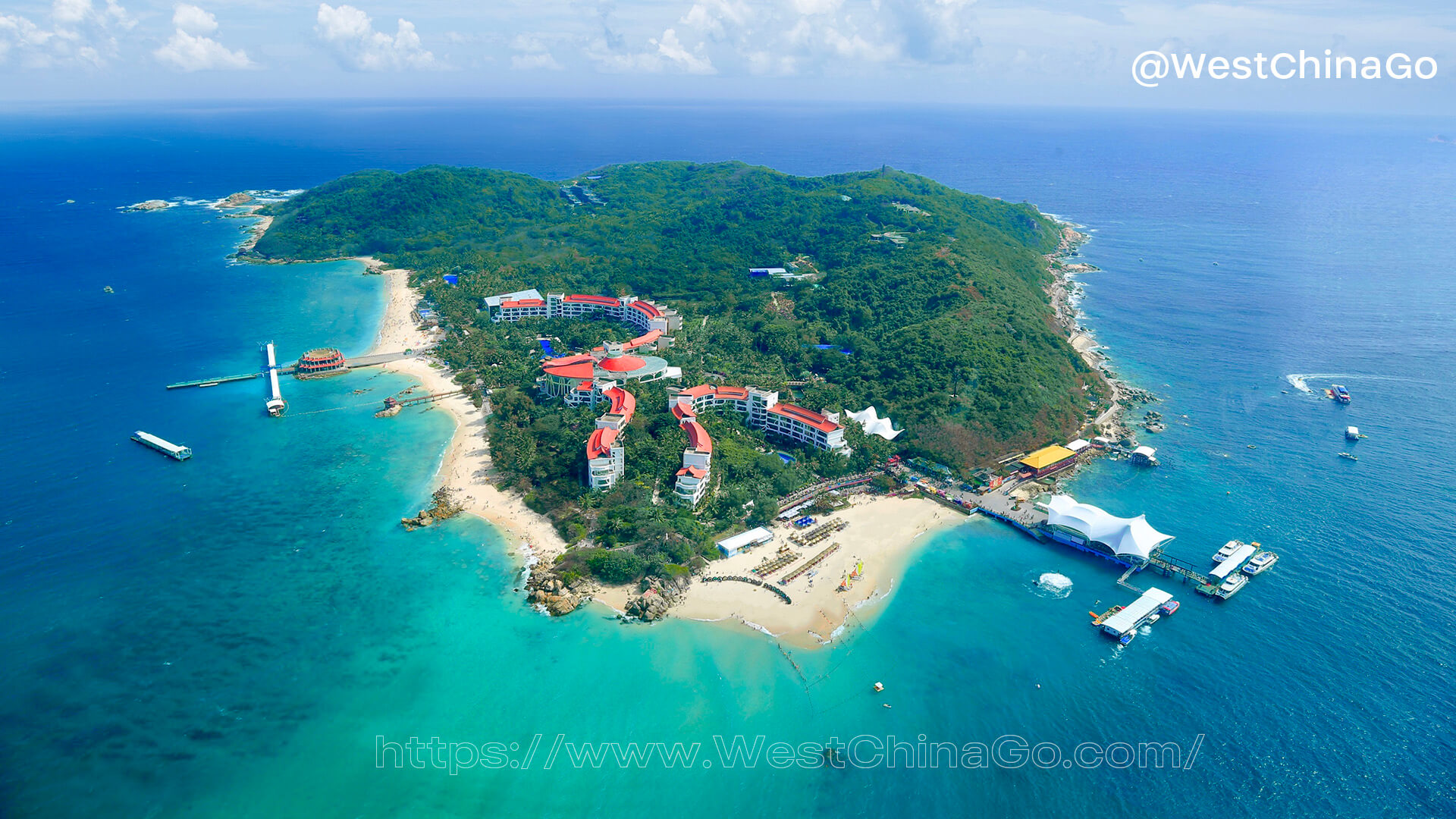 Sanya Wuzhizhou Island
Wuzhizhou Island Tourist Area is a famous 5A-level scenic spot. It is located in Haitang Bay, Sanya City, with an area of ​​about 1.48 square kilometers. Now it has become a national coast island tourism and resort complex integrating island sightseeing, project play, honeymoon vacation and parent-child tourism. It is a well-known tourism destination brand in the country.
There is "China's first tropical marine ranch", and relying on the marine ranch to nurture and excavate the leading way of playing the sea in China. It not only has typical diving projects such as luxury round-the-island diving, advanced diving and coral reef diving, but also integrates new entertainment projects such as dynamic airships, dolphin submarines, sea and sky flying and so on. In addition, it is also equipped with a helicopter around the island and an outdoor wind tunnel experience center with a high degree of experience, which satisfies the tourists' vacation enjoyment and pursuit of "sea, land, air, and underwater" four-habitation play, whether it is a curious diving explorer. , or brave and fanatical "extreme masters", can find their own play destination here.
In addition to the rich entertainment projects, there are also popular Internet celebrity attractions such as Lover's Bridge, Lover's Island, Sun Viewing Rock, and private custom swimming pools on the island. The winding and long coastline, crystal-clear waters, and the magical underwater world are colorful. Corals of various shapes, mackerel, grouper, sea urchin, sea cucumber, prawns, noctilucent snails and colorful tropical fish together constitute a high-quality domestic product. The diving spot! At present, Wuzhizhou Island has four diving sites: Qilin Sea, Back Garden, Glass Fish Planet, and Small Universe. Each diving site has its own characteristics, attracting diving enthusiasts from all over the world to explore underwater.
The only island hotel on the island, the Coral Hotel, is one of the few high-end boutique hotels on the island. It consists of 5 connected buildings, built with coral as the prototype. According to the five-star standard, relying on the island resort resources, it has successfully created a total of 305 rooms of various types such as sea view, garden view, poolside, duplex, suite, and wooden house. It is a sweet place for romantic proposal, honeymoon trip and parent-child vacation, providing private and pure island leisure vacation life for island tourists.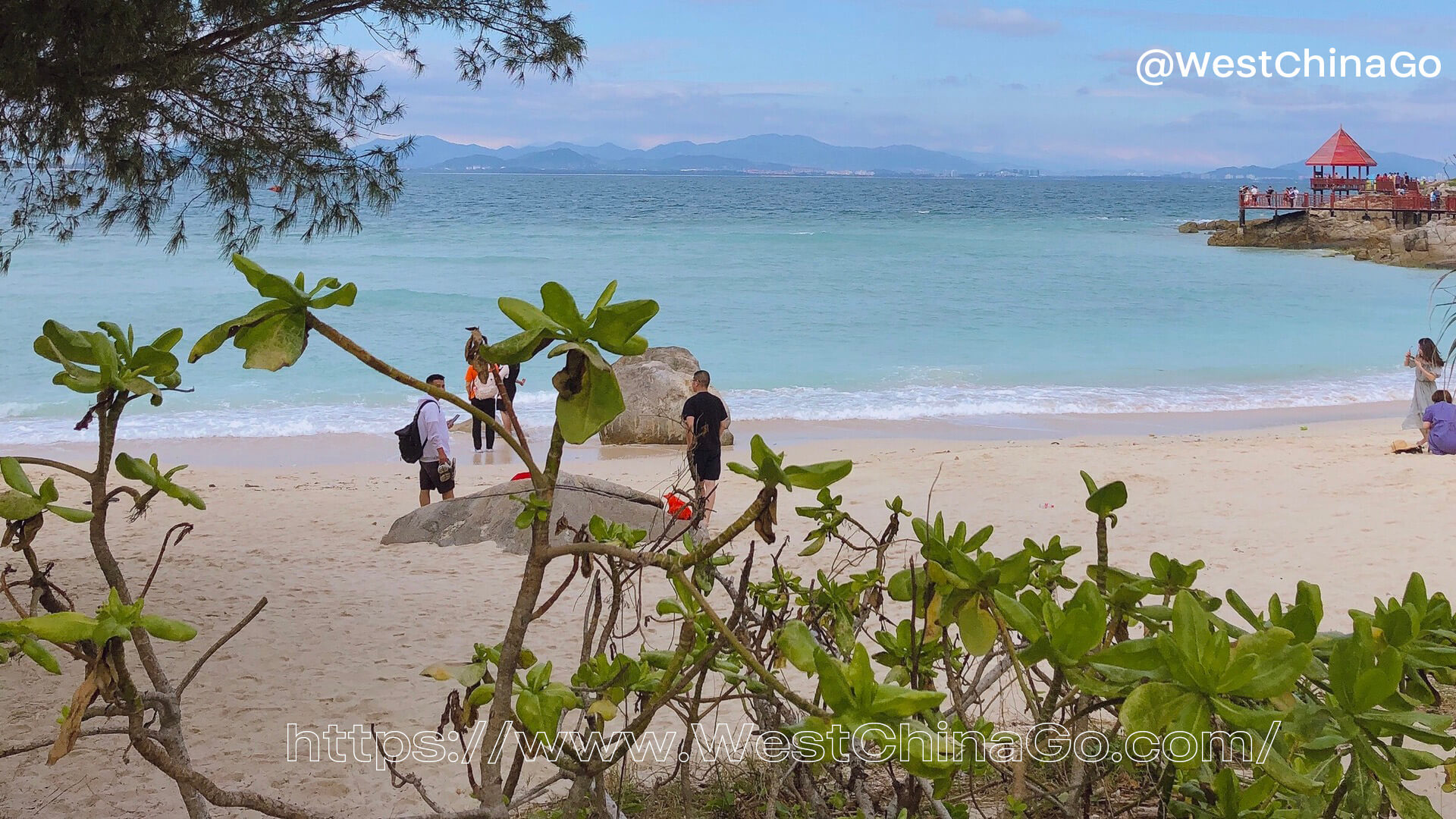 Sanya Wuzhizhou Island Photo
Sanya Wuzhizhou Island Video
Sanya Wuzhizhou Island Tourist Map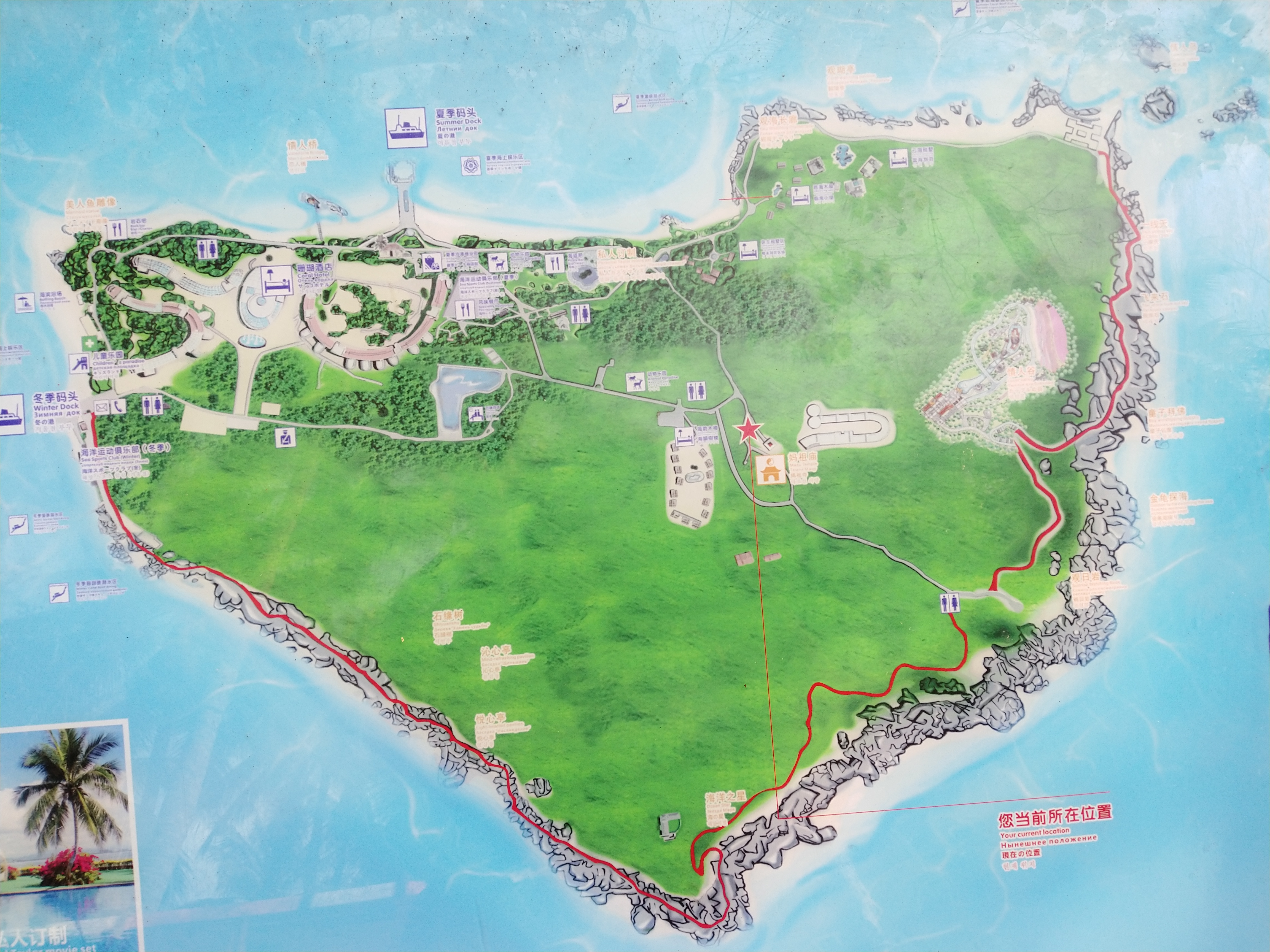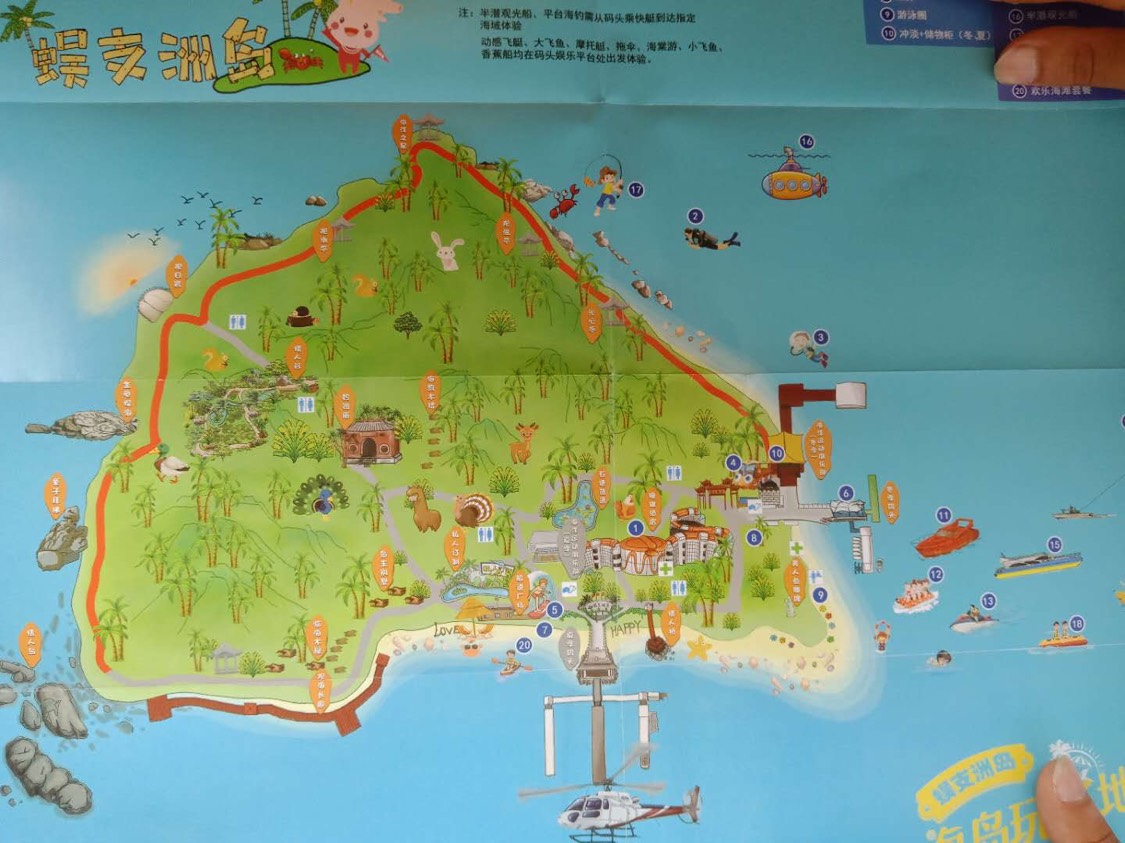 Sanya Wuzhizhou Island Travel Guide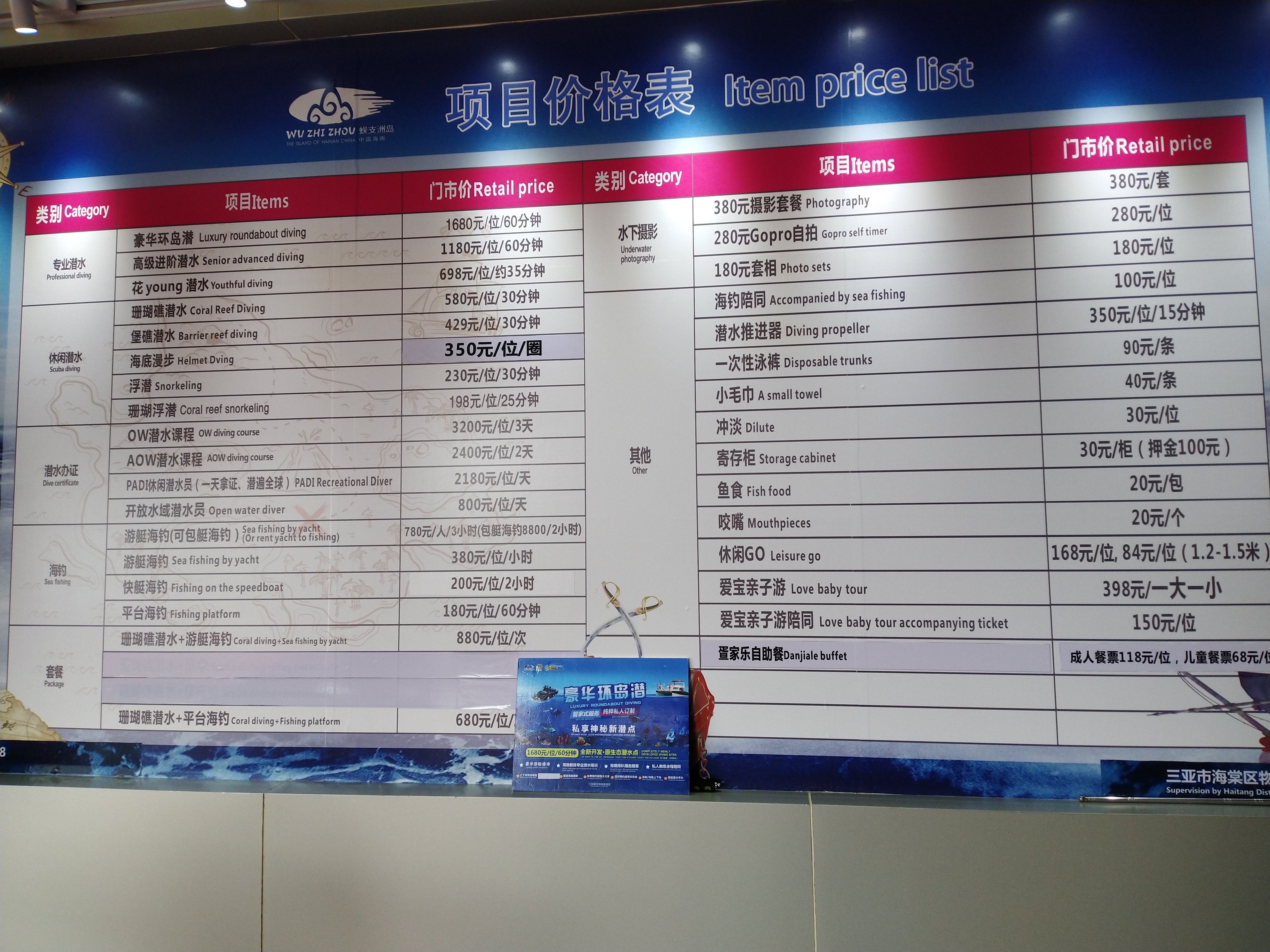 Why choose Wuzhizhou Island?
Pros:
1.Rgarded as the Maldive of China, most famous and popular islet in Sanya
2.Wuzhizhou islet offers more than 30 kinds of sea activities
3.The scenery is breath-taking
Cons
Wuzhizhou islet can be super busy during public holiday and Chinese New Year.Tourists have to wait for everything….
The cost of food and sea activities are more expensive than Boundary islet
Only 1 hotel on Wuzhizhou islet, need to make reservation in advance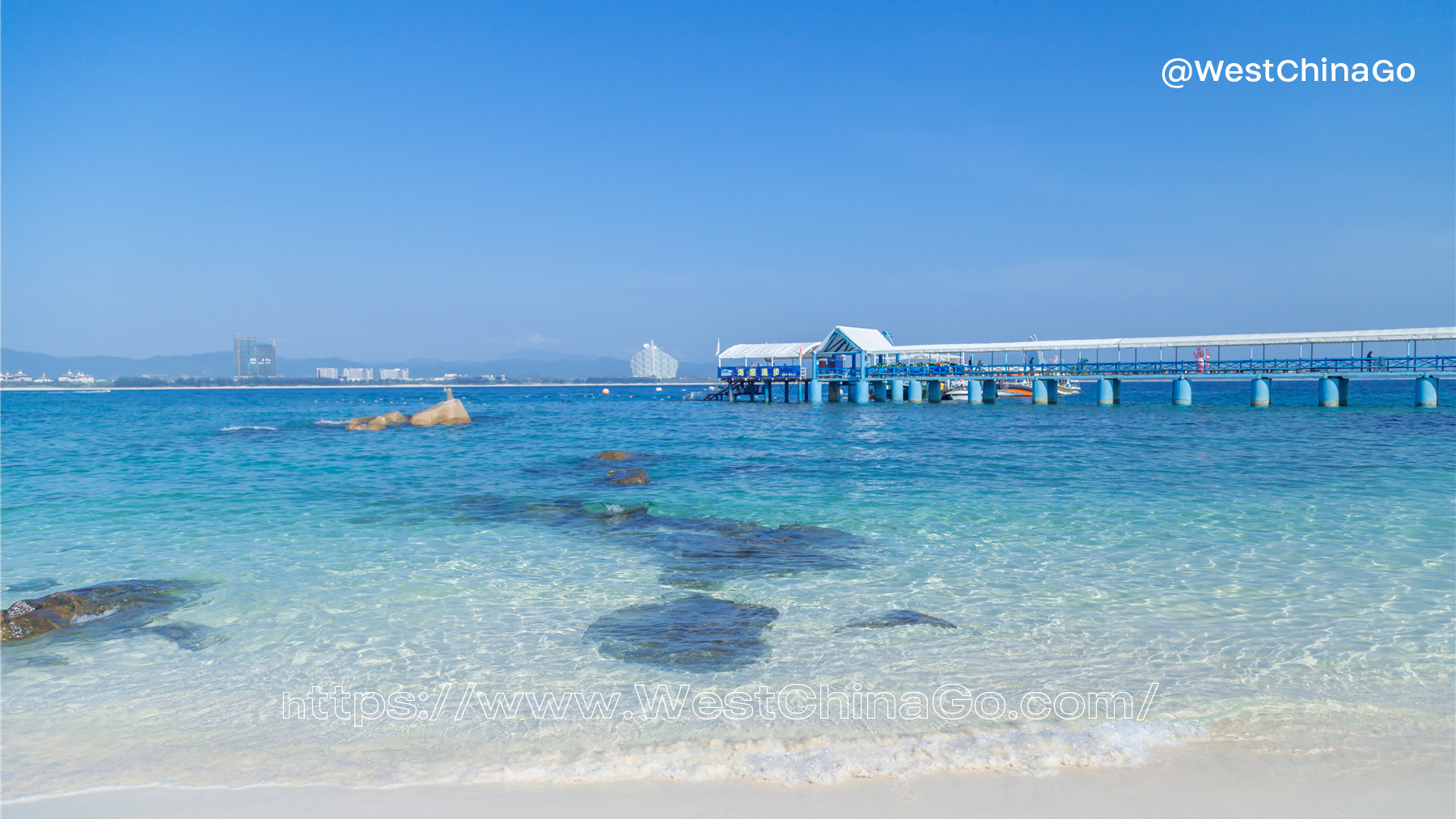 WestChinaGo's Recommendation
To avoid crowds, we recommend you to stay overnight on Wuzhizhou islet, book the hotel you will take the VIP access to get on the ferry and enjoy the peace when all tourists are gone.
In order not to wait in line to participate water activities, travelers can purchase VIP ticket.
During Chinese new year and public holiday, we recommend Fenjiezhou Islet to have a more relaxing and peaceful experience.