Sanya Betellang Valley Li Nationality Cultural Tourism Area
Sanya Betellang Valley Li Nationality Cultural Tourism Area
Chinese name: 海南槟榔谷黎苗文化旅游区 Hainan Pinang Valley Li and Miao Cultural Tourism Zone
Address: In Ganshiling Nature Reserve, Baoting Li and Miao Autonomous County, Hainan Province
Address: 海南省保亭黎族苗族自治县甘什岭自然保护区内
Tel: 0898-38661116; 0898-38668585
Website: http://www.binglanggu.com
Opening Hours: 8:00-17:20
Ticket: 120RMB
Time reference: more than 3 hours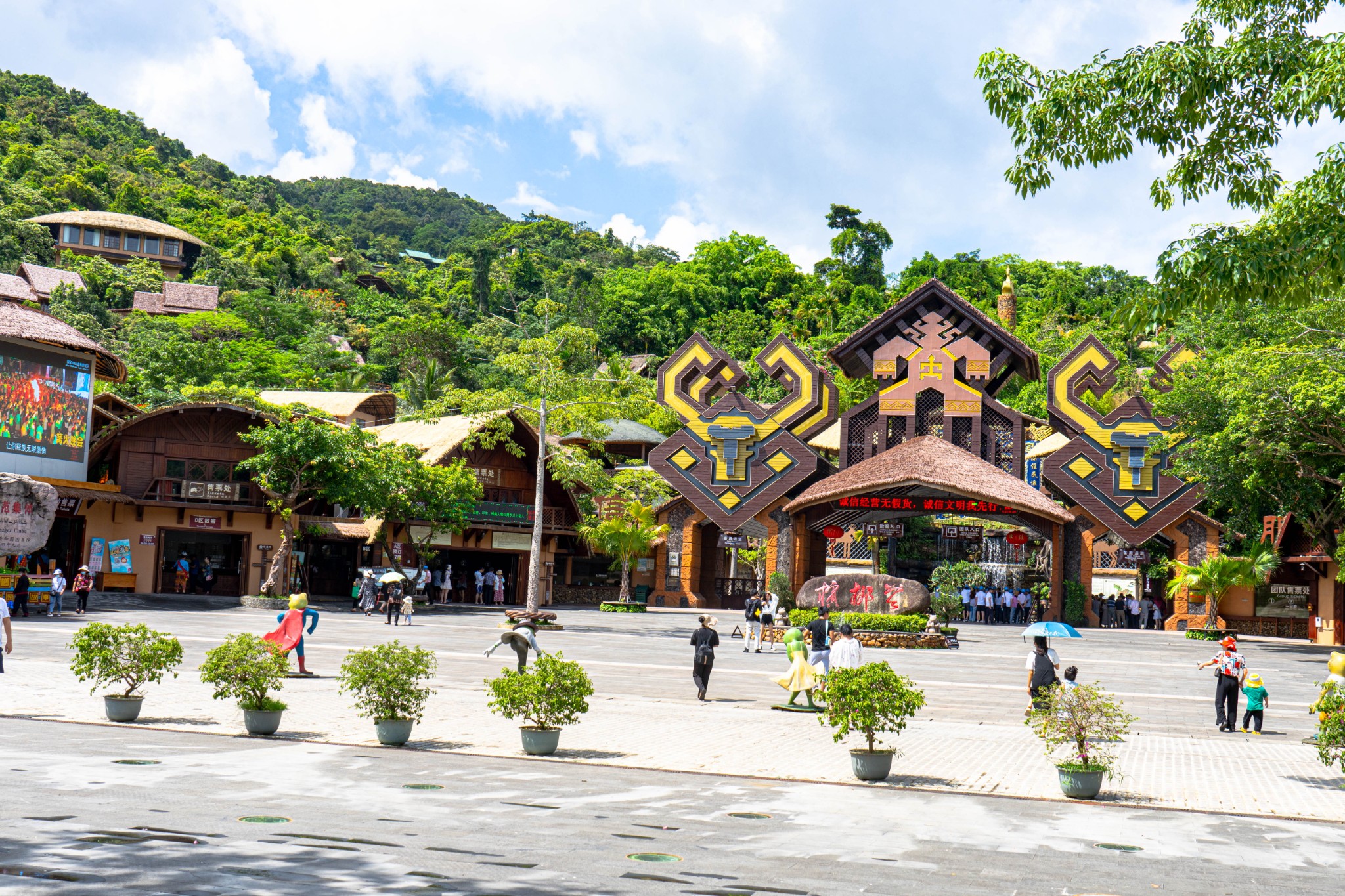 Sanya Betellang Valley Li Nationality Cultural Tourism Area
Hainan Betellanggu Limiao Cultural Tourism Zone was established in 1998. It is located in the Ganshiling Nature Reserve at the junction of Baoting County and Sanya City at 18° north latitude. The scenic spot is located in the slender and graceful betel nut forest and the tropical rain forest with towering ancient trees and vines. The Betel Nut Valley is named after the forests on both sides and the Betel Nut Valley stretching for several kilometers in the middle.
The scenic spot consists of four major sections: Intangible Heritage Village, Ganshili Village, Rainforest Miao Village, and Dream Pastoral; the main projects include large-scale live performances "Betel Nut·Ancient Rhyme", "Tropical Storm" Experience Hall, "Knife Mountain and Fire Sea" performance, field karting, flying In addition, you can taste the authentic Li nationality specialties in the "Bolong Renjia" restaurant, and enjoy the rainforest scenery in the Orchid Inn and the Pastoral Inn, with beautiful scenery. Resources are unique. Ten national intangible cultural heritages are also displayed in the scenic spot, among which "the traditional spinning, dyeing, weaving and embroidery skills of the Li nationality" have been included in the list of intangible cultural heritages in urgent need of protection by UNESCO. Betel Nut Valley is also one of the main venues for the traditional "March 3" and "Qixi Water Festival" of the Li and Miao ethnic groups in Hainan.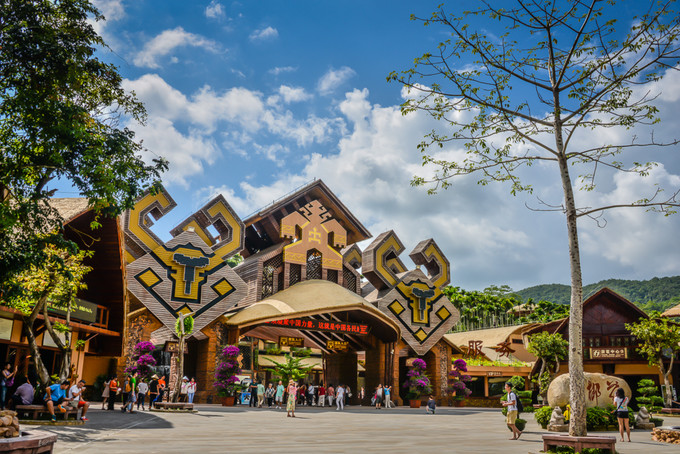 Sanya Betellang Valley Li Nationality Cultural Tourism Area Tourist Map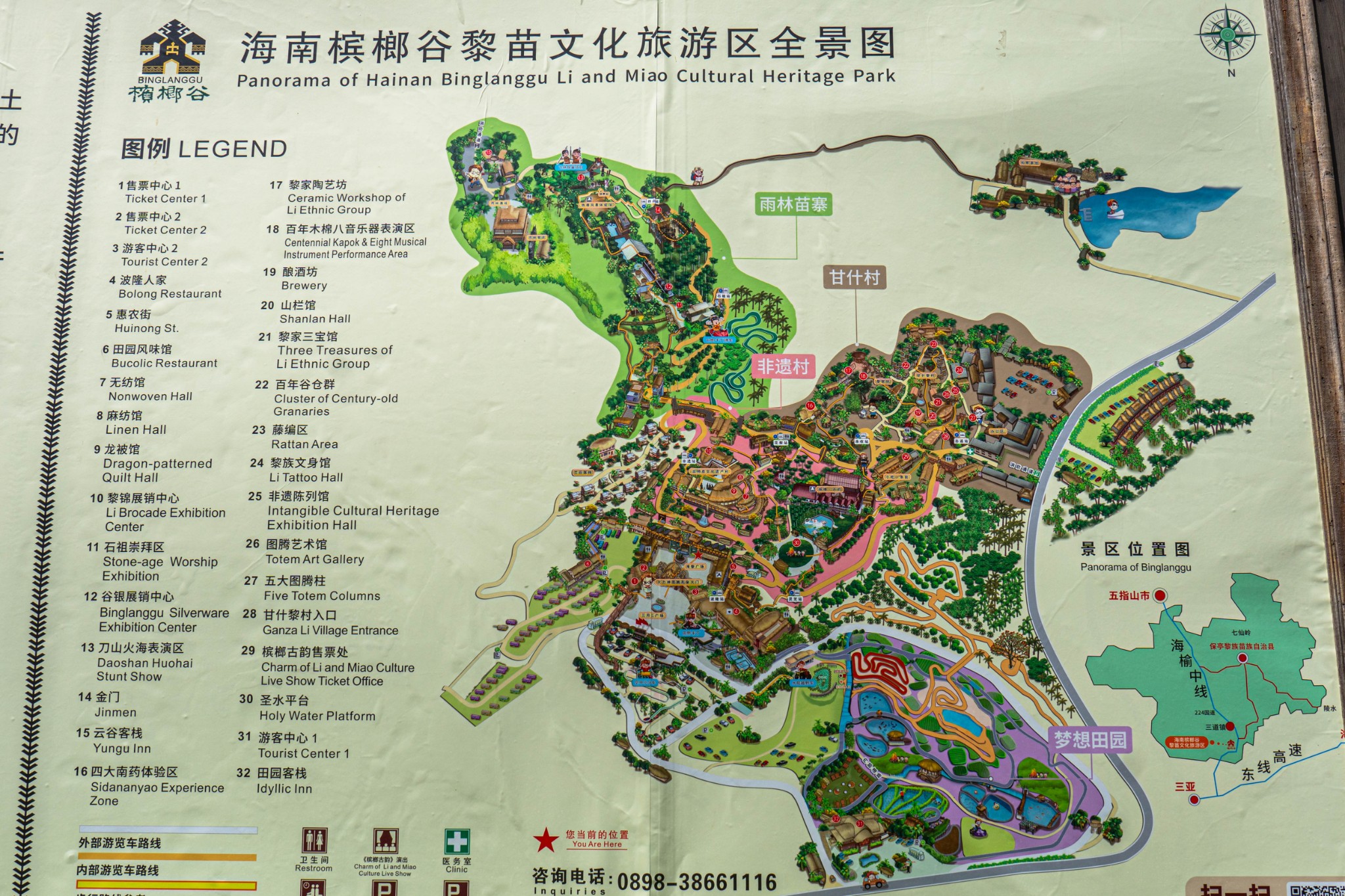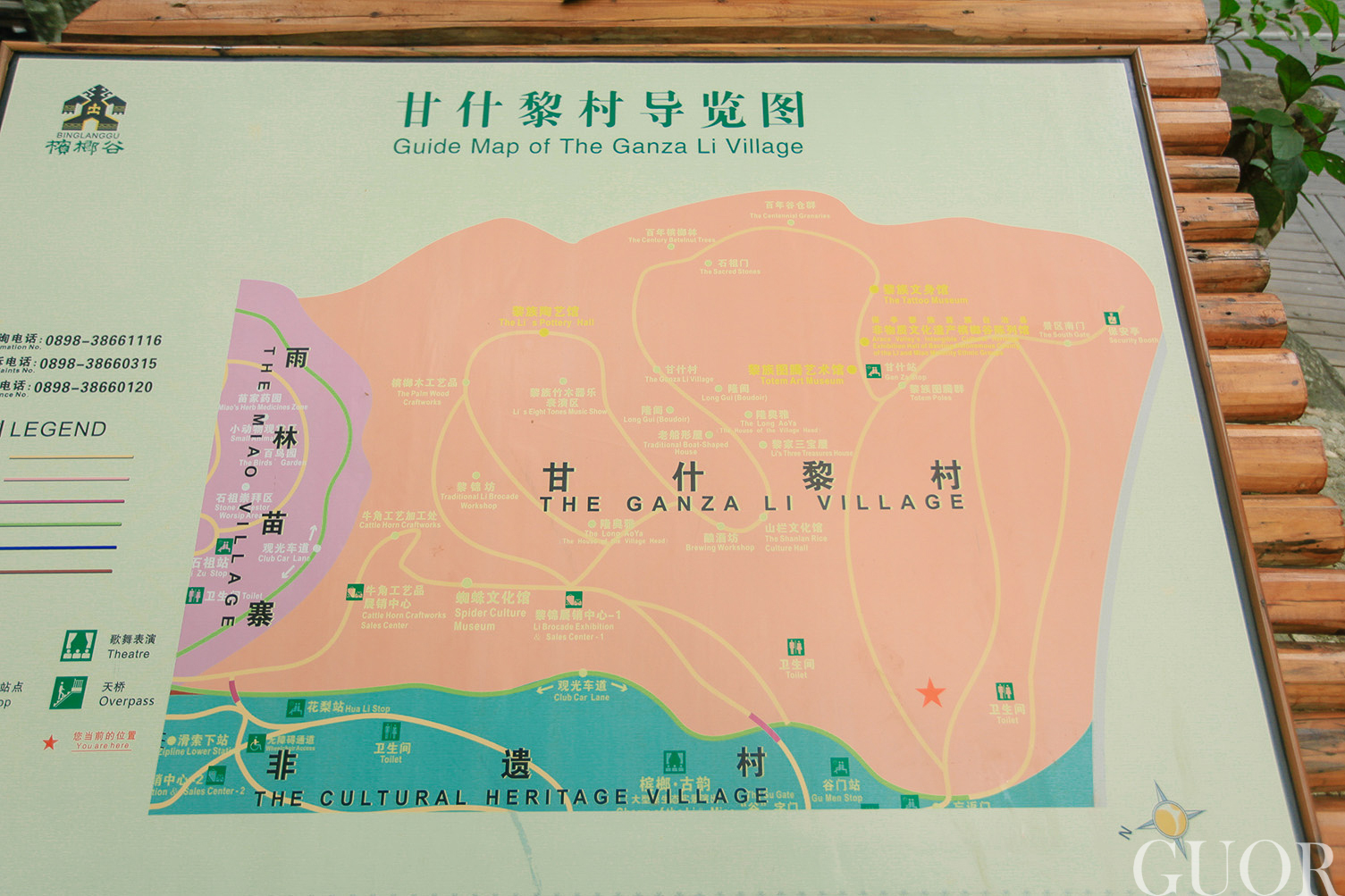 Sanya Betellang Valley Li Nationality Cultural Tourism Area Photo
Sanya Betellang Valley Li Nationality Cultural Tourism Area Video
Why choose Binglanggu Li & Miao Cultural Heritage Park
Pros:
1.Great presentation and preservation of the indigenous Li&Miao ethnic culture and tradition, incorporating sightseeing, custom experience and entertainment.
2.Take part in the up beating Li minority culture show, experience the hospitality and understand local minority's life and belief.
3.Travelers will have a chance to try the traditional bamboo basket meal
4.Intangible culture heritage experience
5.More than 12 exciting outdoor activities , purchase the combo tickets, great value for money, have fun!
Cons:
Limited English explanation inside the park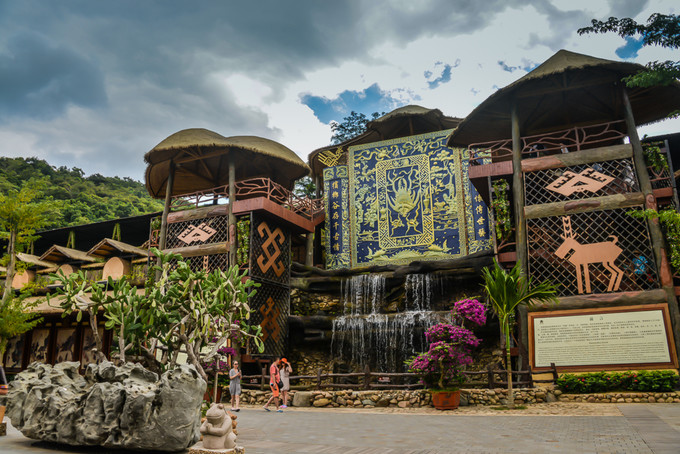 WestChinaGo's Recommendation
Binglanggu Li & Miao Cultural Heritage Park widen your understanding of indigenous ethic people who live in Hainan for generations.
To enrich your experience, stay overnight inside the park, visit Yanoda Rainforest Park next day, will be a perfect 2-day arrangement.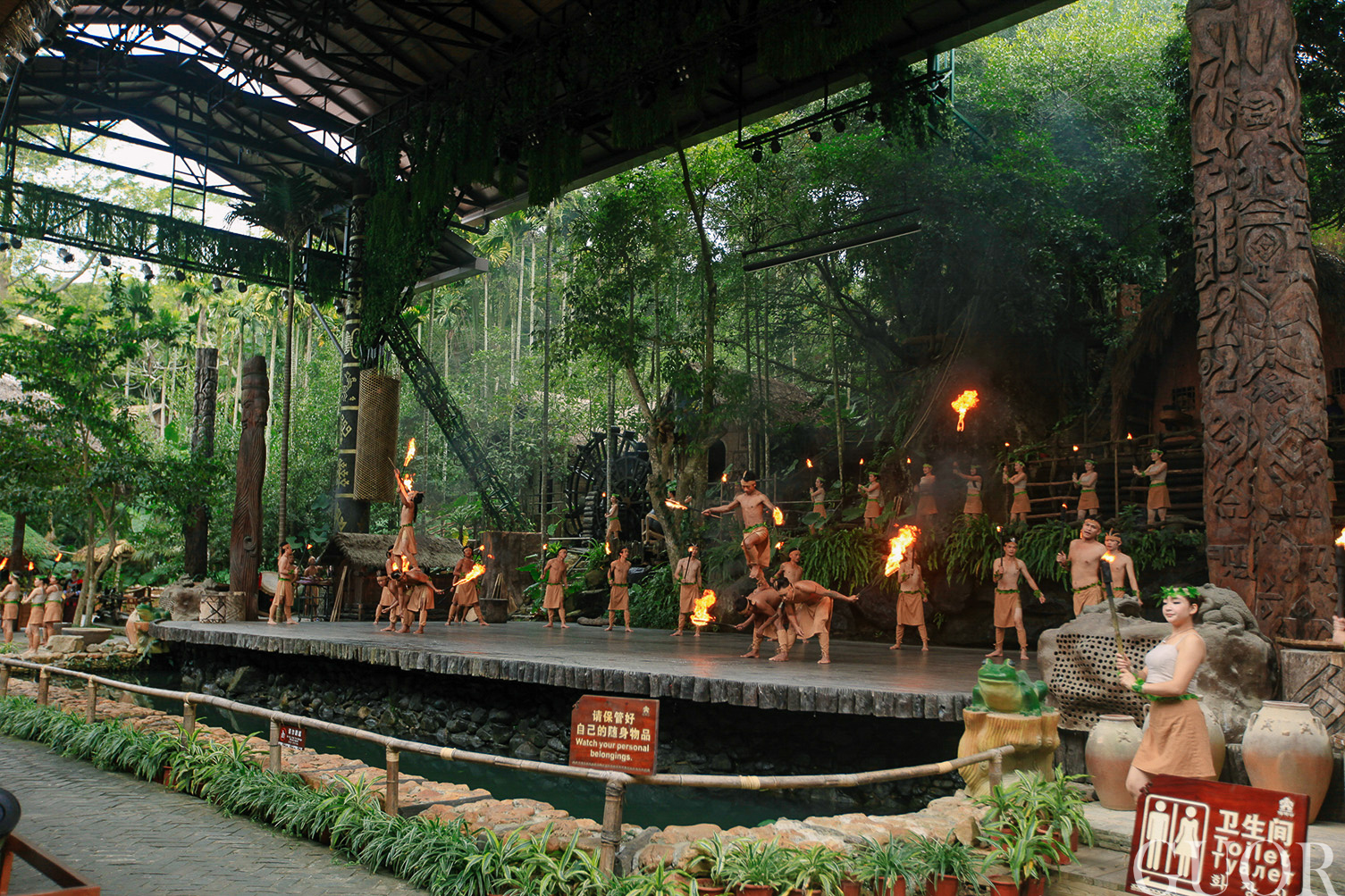 Sanya Betellang Valley Li Nationality Cultural Tourism Area Travel Guide
Binglanggu·Hainan (hereinafter referred to as Binglanggu) dates back to 1998, graded as a national AAAAA level tourist attraction and covering an area of more than 333 hectares in total.
Binglanggu attracts more than 1.2 million tourists every year,and is a multiethnic, multicultural tourist scenic area incorporating sightseeing, cultural presentation, custom experience and entertainment. Its Intangible Cultural Heritage Village, Gan Za Li Village and rainforest Miao Village combine to make up an extravagant splendor together with a great live musical drama Charm of Li & Miao Culture. Visitors may indulge in nature of enchanting beauty, appreciating folk customs, ethnic melody, enjoying ethnic foods, Li and Miao styled lodging and cultural art.
Binglanggu is the only tourist area themed by primitive and ecological Li & Miao culture and has made great contribution to exploring, saving and promoting local culture of Hainan Island. Also there are several Hainan national intangible cultural heritage items exhibited in Binglanggu, making it the best exhibition window of ethnic minority culture of Hainan island.