Sanya Nanwan Monkey Island
Sanya Nanwan Monkey Island
Chinese Name:三亚南湾猴岛
Wharf :南湾猴岛码头
Official WebSite:http://hnhd.santezjy.com
Phone: +86 0898-88910888
Ferry Hours: 8:30 AM – 6:00 PM
Opening Time:08:00-17:20 (all day); closing time: 16:50 (January 1st-December 31st Monday-Sunday)
Admission+Ferry+ Cable+Sightseeing Bus: 259 RMB/Person
Class II protected animals: more than 2,000 rhesus monkeys in 29 groups
Area: 10.2 km²
City: Lingshui County, Hainan Province
Recommended play: 2-4 hours
Best season: end of October to February of the following year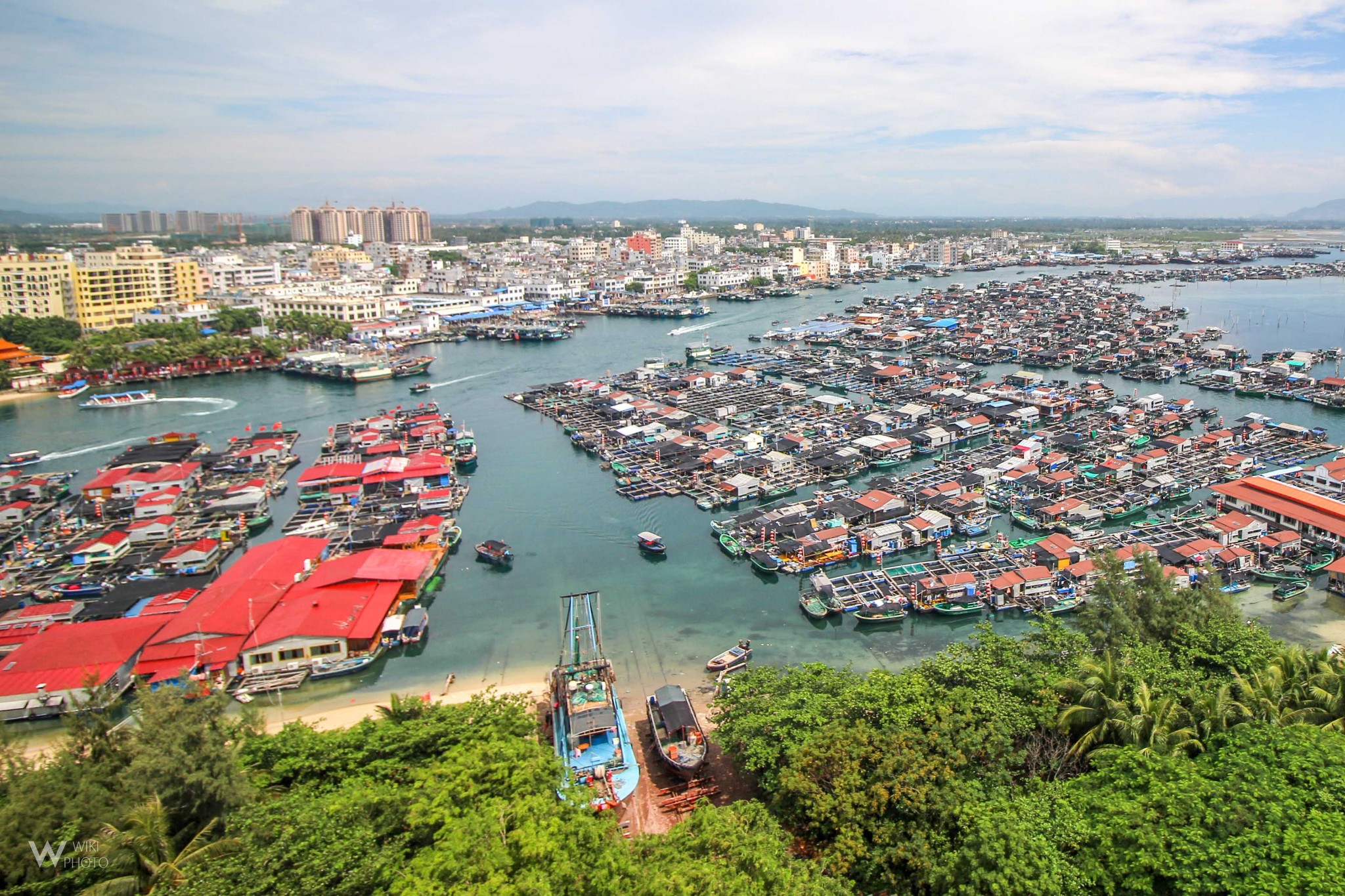 Sanya Nanwan Monkey Island
Nanwan Monkey Island is located in the Nanwan Peninsula, about 14 kilometers south of Lingshui County, Hainan Province. It is surrounded by the sea on three sides. The island has nearly 400 species of tropical plants, nearly 100 species of animals, primitive natural environment and more than 2,500 national second-class protected animal macaques, so people call it "Monkey Island".
It is the only island-type macaque nature conservation scenic spot in my country. The seaside project developed in the second phase, the Romantic Tianyuan Scenic Spot, is also open to the public. Since the scenic spot is on the peninsula, if you want to enter the Monkey Island, you can choose to take the sightseeing cableway directly to the scenic spot, or you can choose to take a boat to the wharf of the peninsula, and then take the sightseeing bus of the scenic spot to the Nanwan Monkey Island.
The time is generally around 8-10 minutes. Entering the gate, the first thing you will see is the Monkey Island Sculpture Square. I saw a monkey sitting in Darwin's "Origin of Species" holding a human skull and thinking.
This sculpture is a replica of the gift sculpture given by the famous American red capitalist Dr. Hammer to the former Soviet leader Lenin. After viewing the sculptures, we came to the Huaguo Mountain Macaque Tourist Area.
Led by Captain Monkey, there is a welcome guard of honor with cute macaques holding the flag high. You can also see the water park of macaques – "Bath Holy Pool", where you can see the monkeys diving, swimming, or high-rise buildings in the five-star swimming pool. diving. Macaques full of "humanity" can be seen in the macaque acrobatics area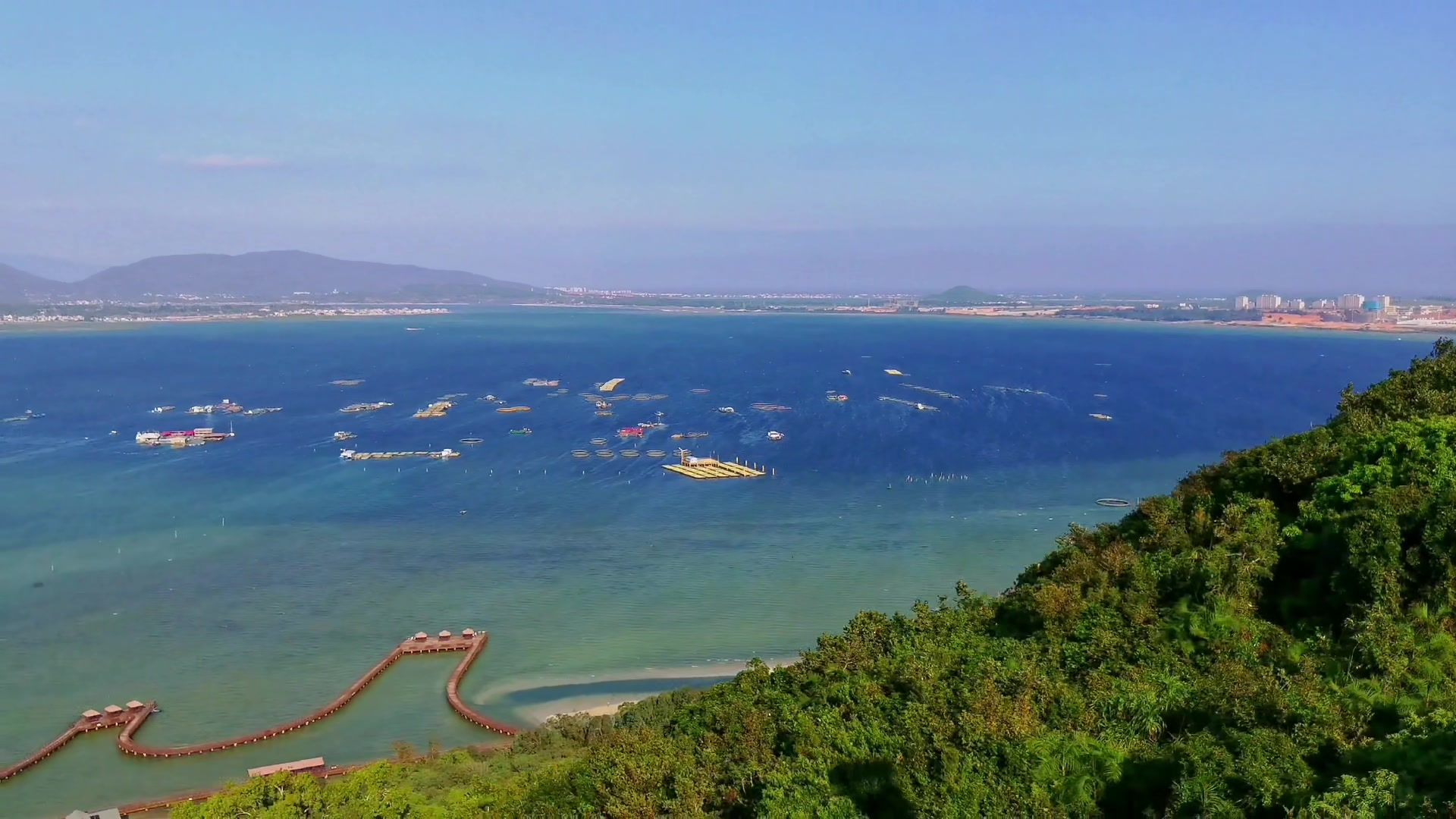 Why choose Nanwan monkey Island?
Pros
1.Take the longest cross-sea cable car in Asia, over looking the 500 years old floating village and the ocean view.
2.Kid friendly, interactive with moneys by visiting the largest macaque monkey islet in the world
3.Visit the hidden beach on the other side of the monkey islet by taking exciting sightseeing bus along the coastal line
4.Take fishing boat to the 500 years old floating village and enjoy the authentic sea food meal
Cons
•Monkey islet is in Lingshui town, 70km away from Sanya airport,35km from Haitang bay
•Limited water activities on monkey islet
•There will be a long queue for cable car during public holidays and Chinese new year
•Limited accommodation options on monkey islet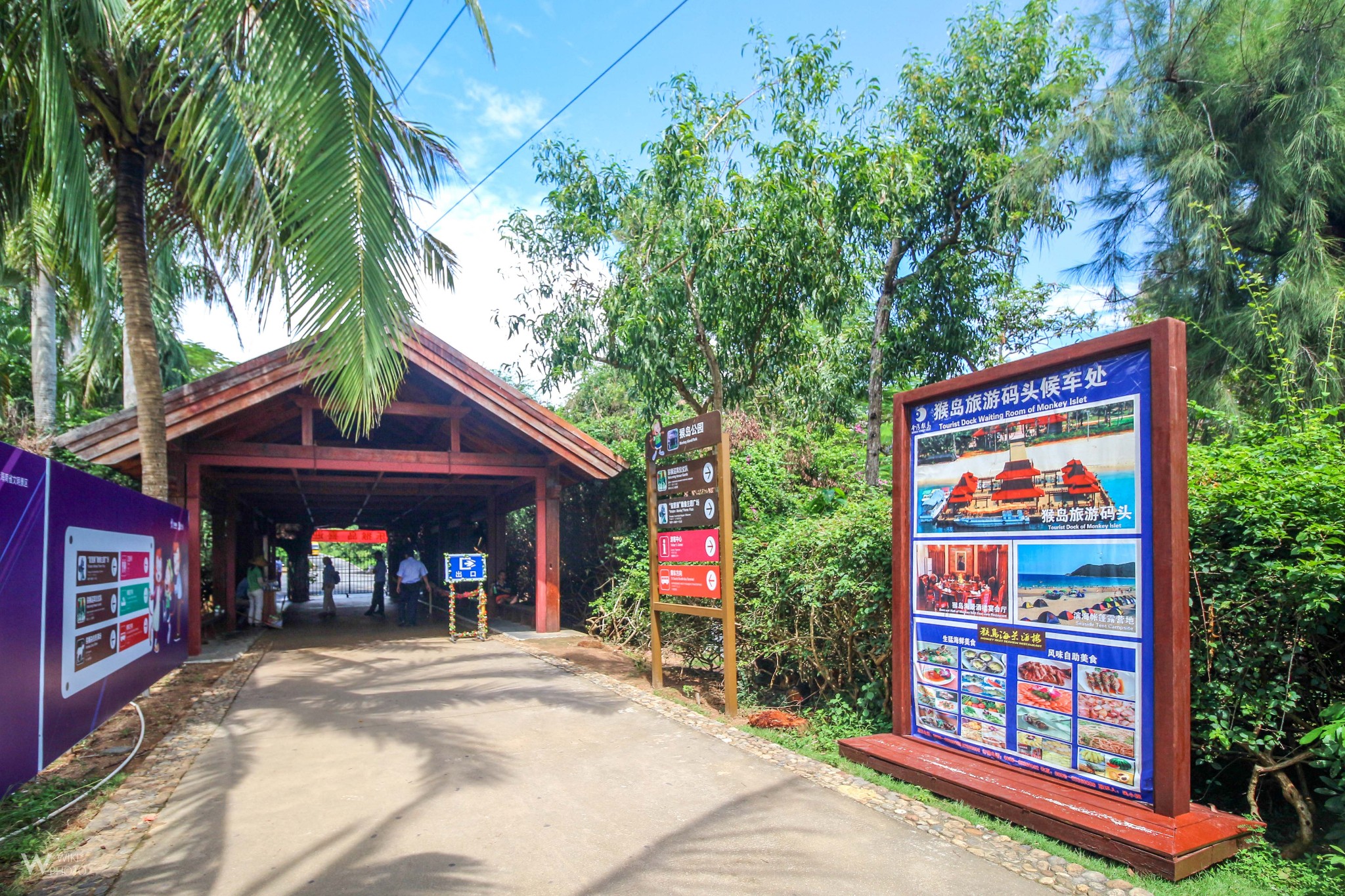 Sanya Nanwan Monkey Island Tourist Map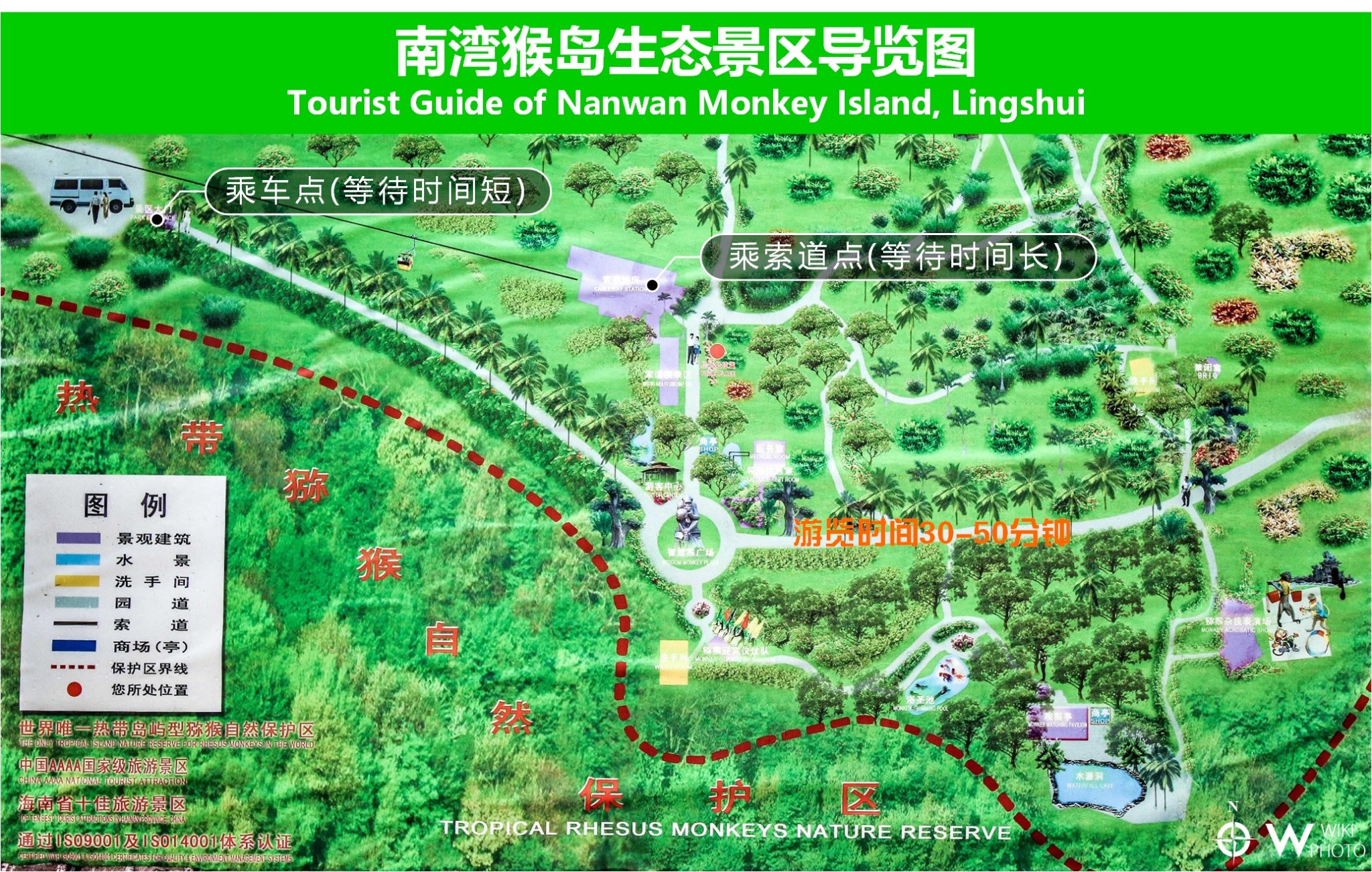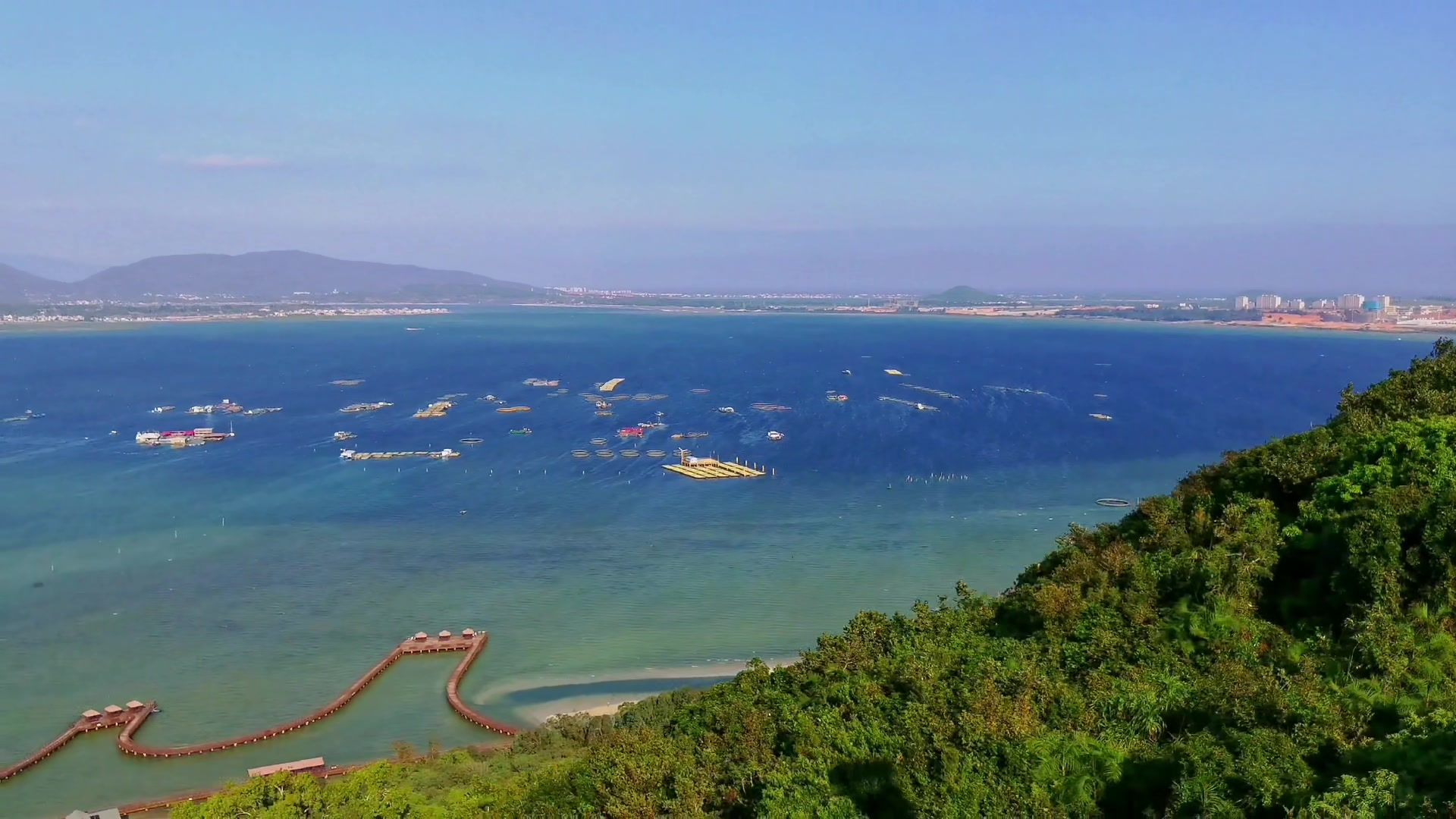 Sanya Nanwan Monkey Island Photo
Sanya Nanwan Monkey Island Video
Sanya Nanwan Monkey Island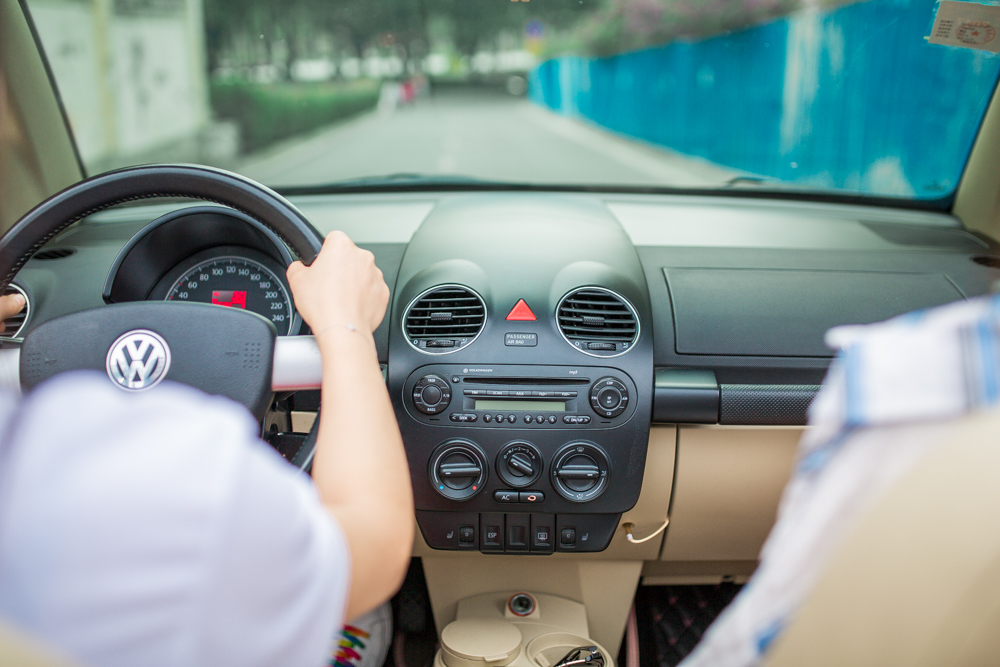 WestChinaGo's Recommendation
For family with young kids and travelers who want to experience traditional fishing man life, monkey islet is an ideal choice.
Do not miss the floating fishing village and its tasty sea food dishes.
However, avoid public holiday and Chinese new year.