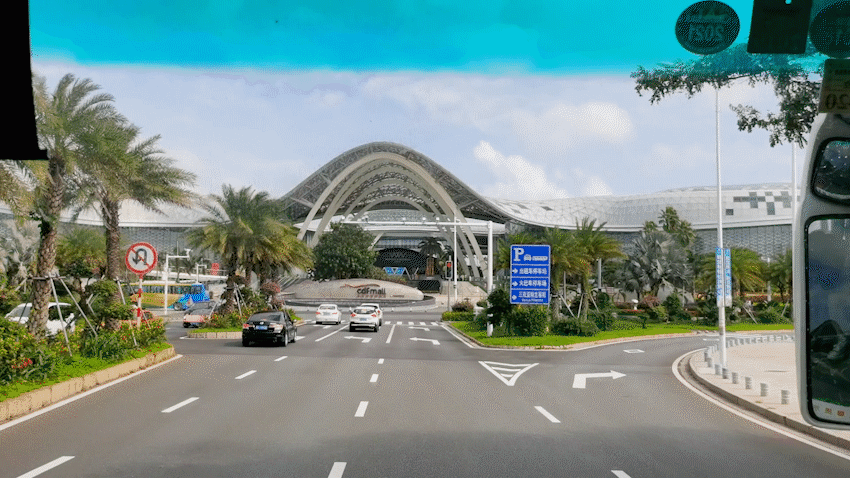 Sanya International Duty Free City
Sanya International Duty Free City
Chinese name: 三亚国际免税城
Add:中国海南省三亚市海棠区海棠北路118号
Add: No. 118, Haitang North Road, Haitang District, Sanya City, Hainan Province, China
Official website: http://www.cdfgsanya.com/
Tel: 0898-96656 (24 hours online all year round) 400-6996-956
Opening hours: 10:00-22:00 (January 1st-December 31st Monday-Sunday)
Total area: 120,000 square meters
Opening Date: September 1, 2014
Ranking: The largest in the world
Time reference: 3 hours or more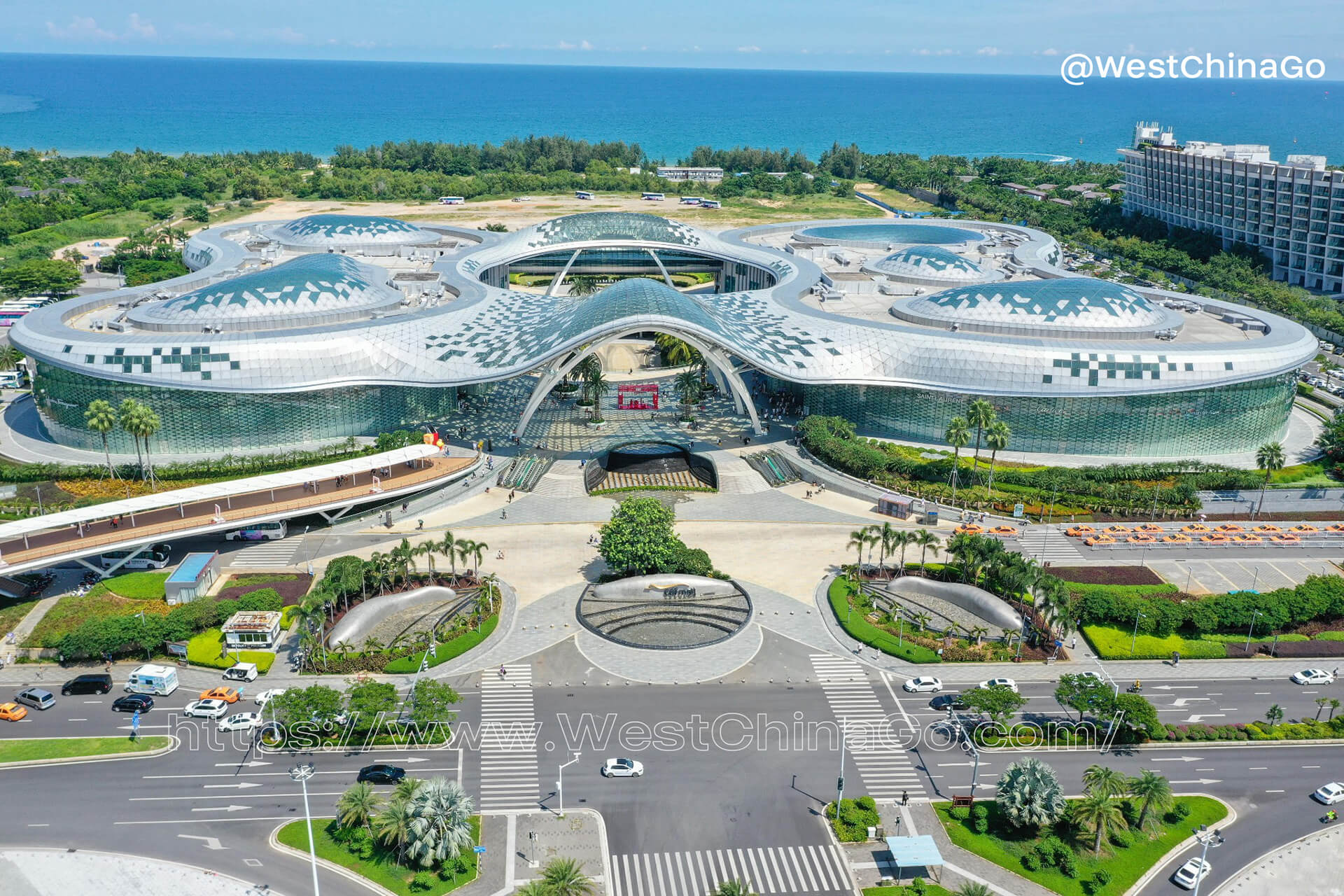 Sanya International Duty Free City
The cdf Sanya International Duty Free City opened on September 1, 2014 is located on Haitang North Road, Haitang District, Sanya, about a 30-minute drive from downtown Sanya. Sanya International Duty Free City is the largest single duty-free shop in the world, with three floors above ground and one basement floor, with a total area of 120,000 square meters, including Van Cleef & Arpels, Cartier, Chaumet, Bulgari, Tiffany, PRADA, MIUMIU, FENDI, There are more than 650 international luxury brands such as BV, GUCCI, LOEWE, Zegna, Ferragamo, Piaget, Chopin, Jaeger-LeCoultre, IWC, Tudor, Panerai and Roger Dolby.
Here, you can not only enjoy the thrill of one-stop "shopping", but also walk on the glass corridor overlooking the blue sky and blue shadow of Haitang Bay, and experience the perfect trip to Sanya.
The original duty-free shop in Sanya has a business area of less than 10,000 square meters. The space in the duty-free shop is narrow and crowded. The shopping experience is greatly reduced due to tourists' panic buying. The duty-free goods sold in the store were once robbed as "cabbage". Today, Sanya International Duty Free City has expanded to nearly 7 times the area of the previous duty-free shops in the city, and integrates various formats of duty-free shopping, tax-paid shopping, catering and entertainment, and cultural exhibitions, meeting the shopping needs of tourists.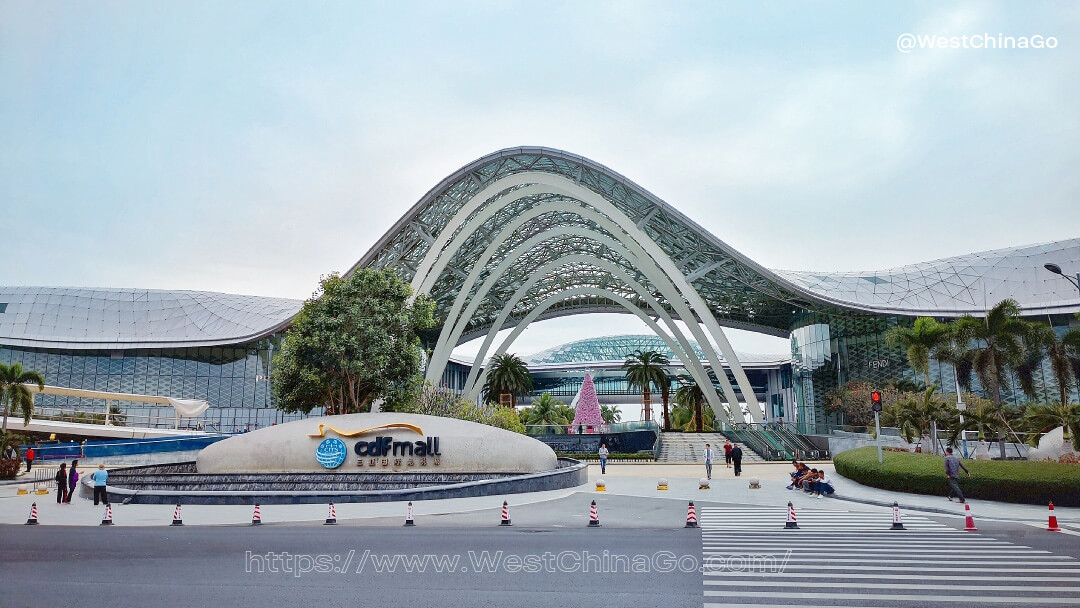 Introduction
Sanya International Duty Free City has a business area of 70,000 square meters, bringing together nearly 300 internationally renowned brands, covering 21 categories such as clothing, apparel, luggage, perfume, cosmetics, watches, sunglasses, and small leather goods. On the basis of retaining the original brands, the shopping center has introduced a number of international brands.
Expansion Project
The total investment of the commercial project of Phase 1 and No. 2 of Sanya International Duty Free City under construction is about 3.7 billion yuan, mainly including duty-free businesses and hotels. The total construction area is 73,629 square meters, and it is expected to be fully completed in June 2023
Experience
In order to improve the shopping experience of tourists, Sanya International Duty Free City has set up a food and leisure area on the third floor, including fast food, seafood, Western food, coffee bar and imported food from Russia, Australia and Korea. In addition to all kinds of food, there is also a children's playground on the third floor to create a happy space for children
Sanya International Duty Free City
Sanya International Duty Free City Photo
Sanya International Duty Free City Video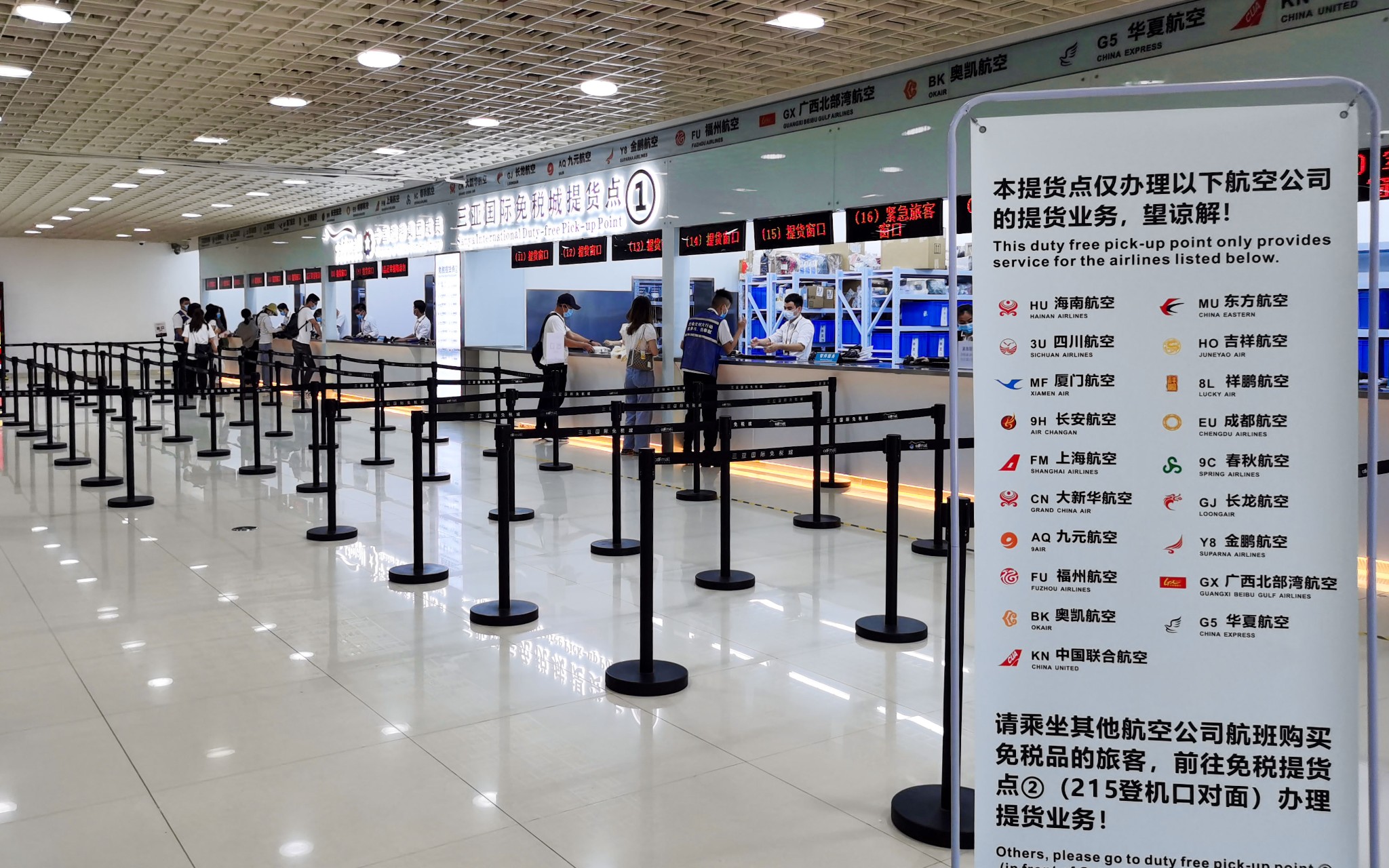 Sanya International Duty Free City Tax-free policy
The tax-free policy for outlying islands refers to the implementation of import tax-free shopping for passengers traveling from outlying islands (excluding departures) by air or train (excluding departures).
(1) Restricted times: Hainan residents can make tax-free shopping once a year, and non-Hainan residents are not limited.
(2) Limit: Hainan residents can accumulate no more than 8,000 yuan per year; residents outside the province can accumulate no more than 16,000 yuan per year. In addition, a single flight can also purchase a product of more than 8,000 yuan.
(3) Limited edition: 12 pieces: cosmetics, candy; 8 pieces: perfume, etc.; 6 pieces: watches, clothing, etc.; 4 pieces: glasses, scarves, bags, milk powder, etc.
In addition, the cdf online mall and the cdf outlying island duty-free APP can also purchase duty-free goods, and the policy is also based on the outlying island tax-free policy.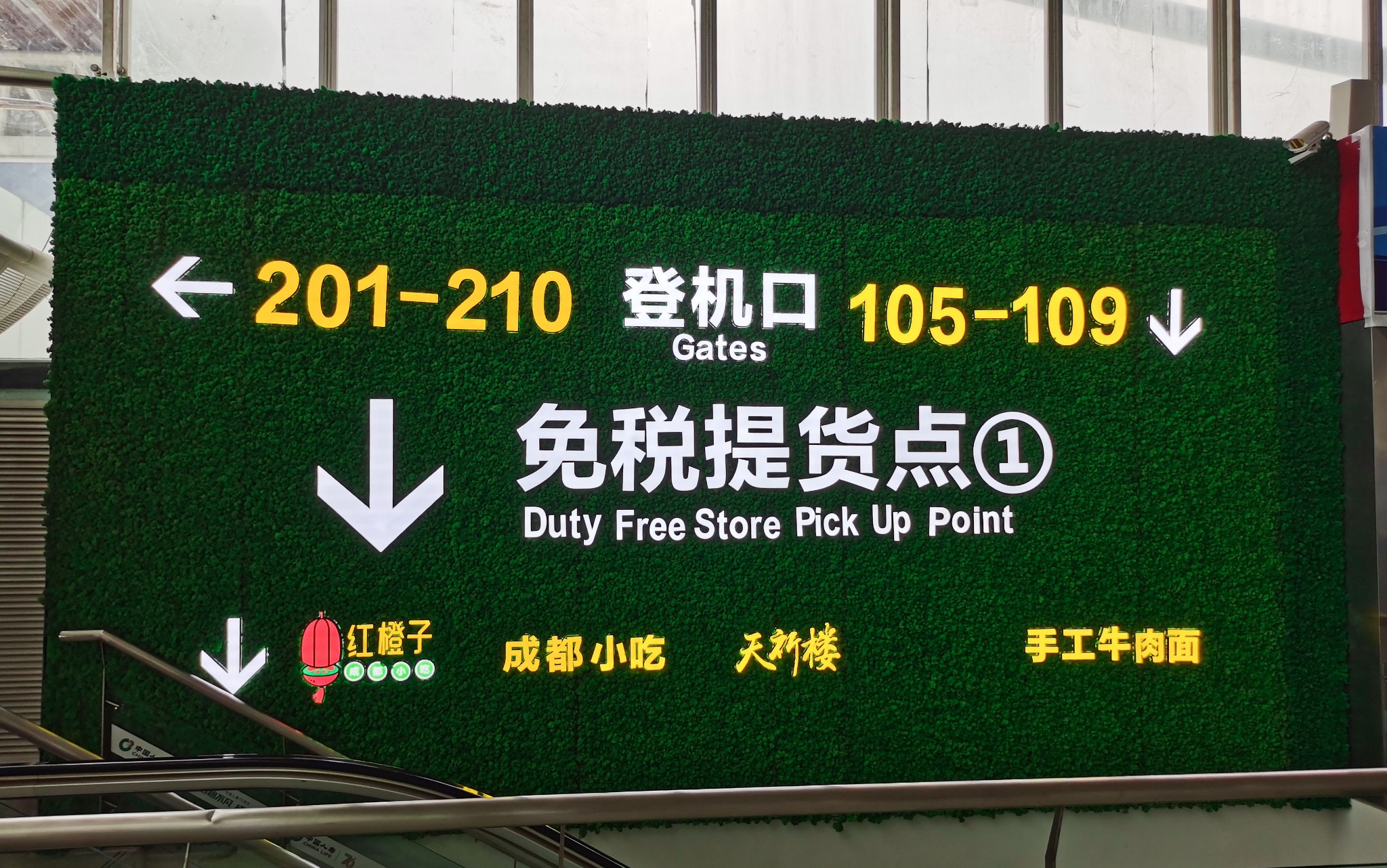 Sanya International Duty Free City Shopping process
Shopping Eligibility:
·At least 16 years old.
·Domestic passengers who leave Hainan Island by plane from Hainan and go to mainland China, including residents of Hainan Province (based on the identity card issuing authority).
Shopping Process:
Pick-up & Pick Up → In-Store Payment → Check-Out with Goods → Airport Tax Refund
Airport Pickup → In-Store Payment → Airport Pickup
Pickup Mode:
·Buy and pick up: no time limit (recommended)
·Airport pickup:
Haikou: Complete shopping at least one day before flight departure
Sanya: Complete shopping at least 6 hours before flight departure
Discount information: Discount information can be found on the official platform of Sanya International Duty Free City.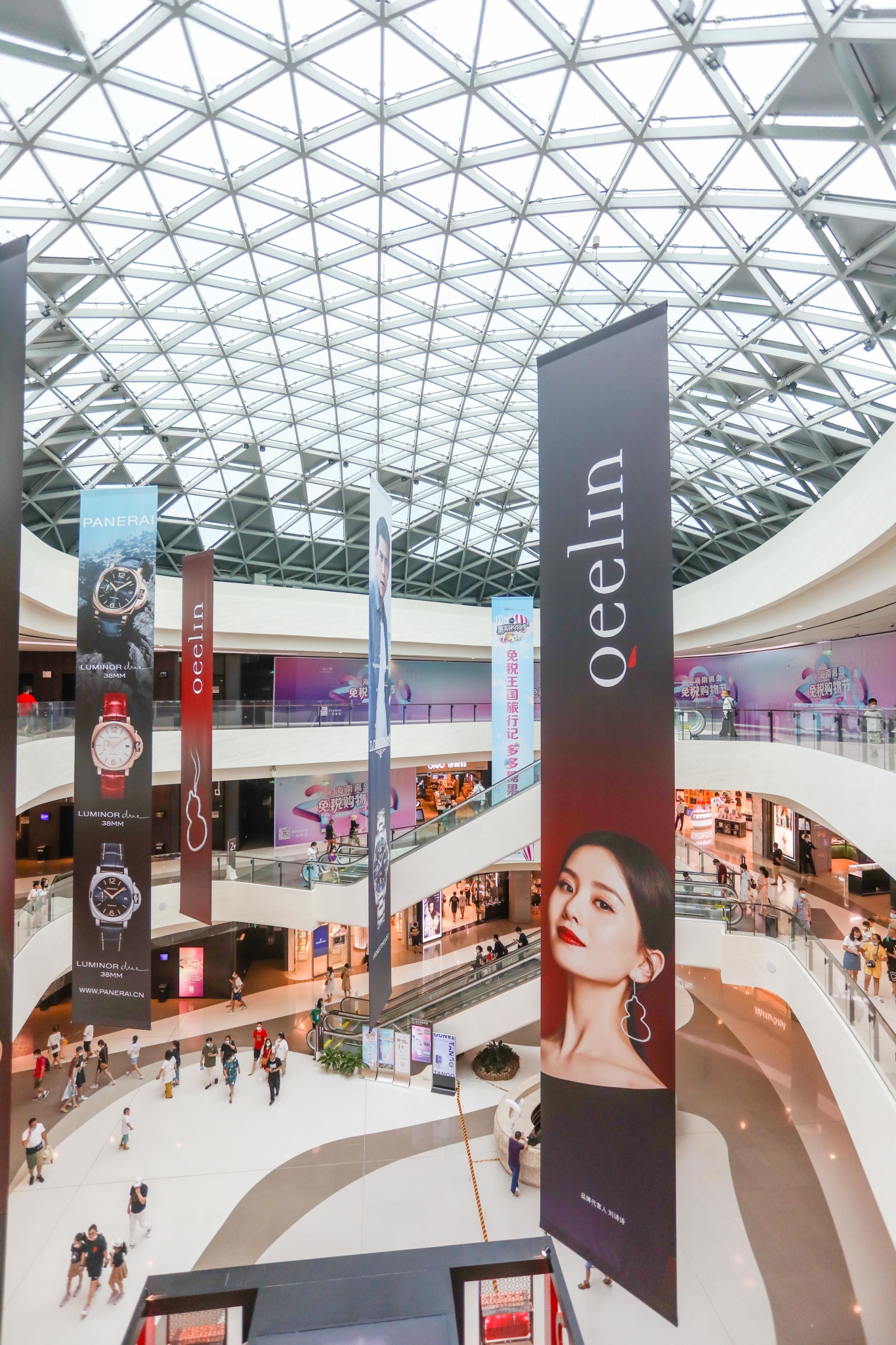 Online and offline comparison (only based on personal feelings):
Sanya duty-free shop: Advantages: large area, many brands, and all kinds of goods. Disadvantages: There are too many tourists, and there are queues everywhere.
Haikou Meilan Airport Duty Free Shop: Advantages: General cosmetics should be satisfied, and there are also bag brands. You can pick up the goods directly when you buy them on the spot. Disadvantages: no brand, there are many duty-free shops in Sanya
cdf Hainan Duty Free APP: Advantages: Convenience, discounts available across brands. Disadvantages: things are not fully offline.
Sanya International Duty Free City Travel Guide