ChengDu Panda Research Center
With 2000 years of history, Chengdu, the capital of China's Sichuan province, has now become a true global city. Famed for its delicious spicy cuisine and perfect climate, Chengdu offers travellers a mix of old and new cultures, cosmopolitan city experiences and unmatched natural environmental wonders. And best of all, the giant panda!
Chengdu giant panda center of breeding and research attracts almost 100,000 overseas visitors each year. Covering tens of hectares with bamboo groves and a native-like habitat,located outside of chengdu 3-ring road border, chengdu panda breeding research base is highlight in china travel,unbeatable cute will impress you.
Chengdu Research Base of Giant Panda Breeding Tour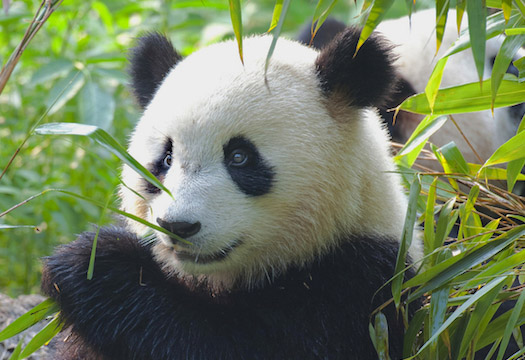 Chengdu Panda Tours.
People from all nations are welcome to adopt pandas through naming them with an accompanying donation. You can also get up close to the Pandas and you can also hold a panda and get your photo taken with the adorable creatures.
Chinese Name:成都熊猫基地
WebSite: www.panda.org.cn
Opening Hours: 7:30 AM – 6:00 PM
Admission: 58 RMB/Per
What To See
★ A Face-To-Face contact with Panda
★ closer look of living state of different ages giant pandas
★ panda's Habitate;activity,eat,play…
★ panda mother feeding its baby
★ bamboo forest path of tourism scenic avenue.
★ rare&endangered wild animals and wild birds, butterflies,insects…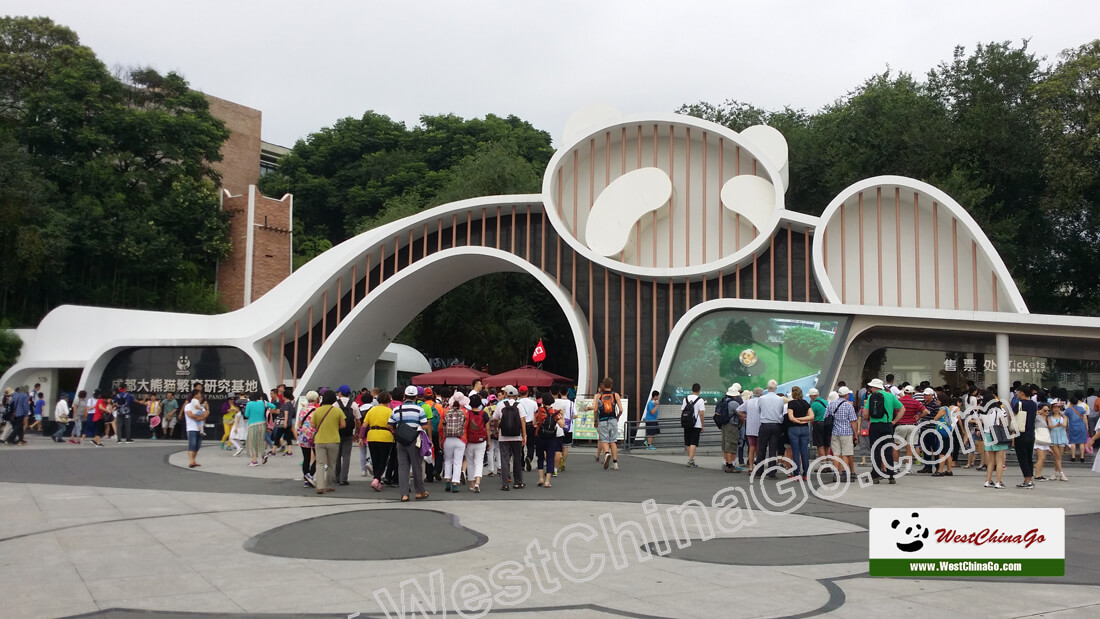 Chengdu Panda Tours Photo Album
ChengDu Panda Tour Video
ChengDu Panda Tours Travel Guide
Be an early bird ,morning is the best time to see active pandas.Especially in summer,when temperature gets high,panda will become languished and stay inside the air-conditioned enclosure.
when entry,take the eco-car into the base,then exsit out on foot,which will be more effcient in this way.
swan lake is wonderful.there you will have unexpected fun.feeding the swan……
panda souvenior is good gift for your family and friends.
if plan to cuddle with panda,you need reserve in advance with westchinago travel service.we prepare the complicated procedure for you.
.If you want to join Panda Volunteer Program or want to take pictures with panda,Chengdu Panda Breeding Center is not available anymore.Dujiangyan Panda Valley is the closest available place.

ChengDu Panda Tours Map
How To Get To ChengDu Giant Panda Breeding Research Center
By Taxi
30 mins from chengdu city center17.9 KM
ChengDu Panda Tour Package