Mount Emei BaoGuo Temple
Mount Emei BaoGuo Temple
• Chinese Name:峨眉山报国寺
• Address: China, Sichuan Sheng, Mount Emei
• Visiting Time: about 2 Hours-3 Hours
• Building History: AD 1573
• Tickets:+ 10 RMB(temple ticket)
• Open Time: 8:30-18:00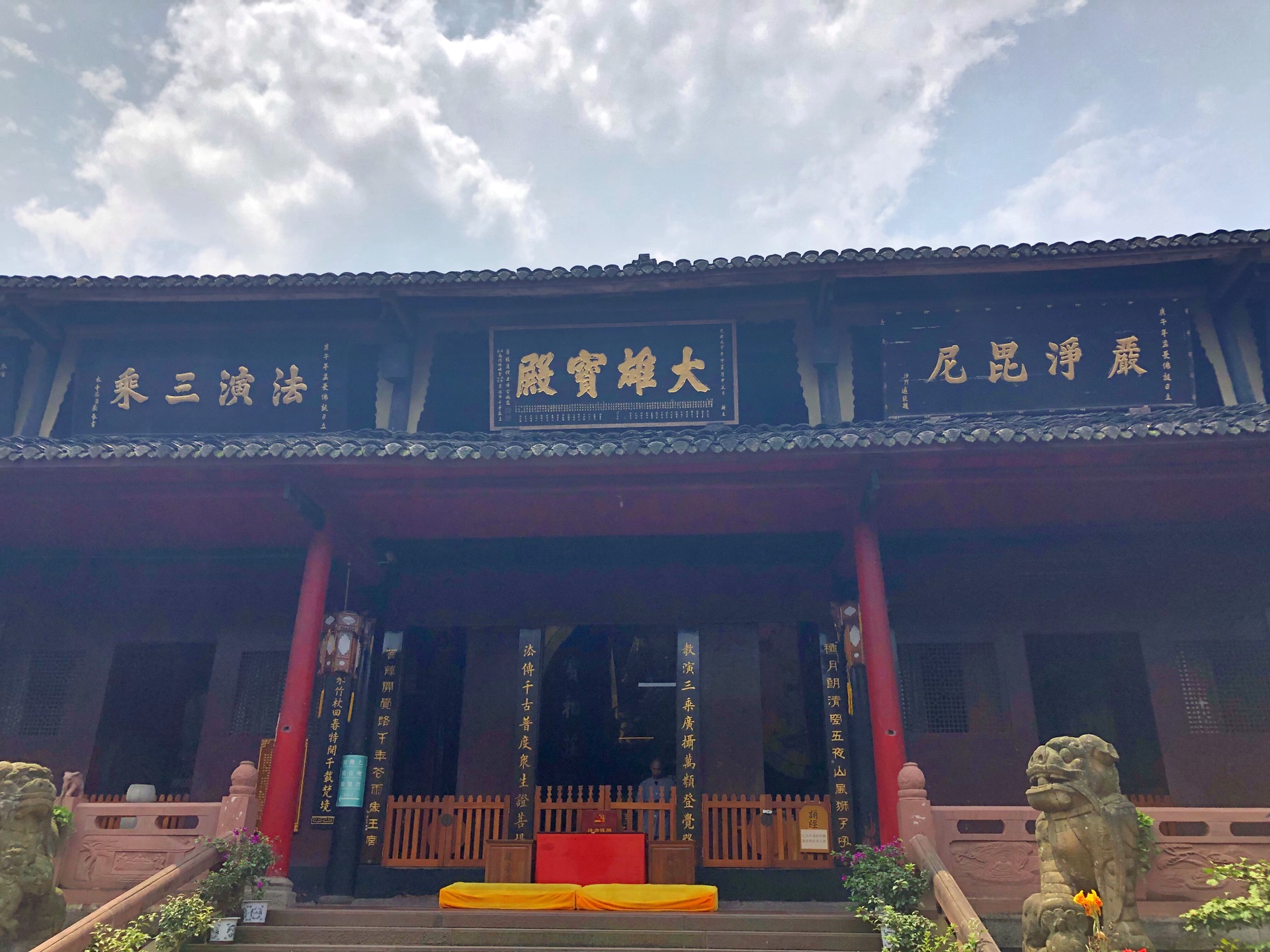 Mount Emei BaoGuo Temple
Baoguo Temple is the center of Buddhist activities in Mt. Emei. The climate here is mild and trees are verdant and serried. Visiting this temple, you can enjoy either the renowned ancient buildings and precious Buddhist cultural relics or peculiar natural attractions and rare animals and plants.
Facing the east, Baoguo Temple awaits the arrival of the rising sun in the morning and sends off the setting sun in the dusk. In front of the temple gate there is a pair of stone lions carved in the Ming Dynasty (1368-1644). They are lively, grand and mighty, like door guards protecting the temple as well as the Mt. Emei. A large engraved stone slab hangs above the gate with the name of the temple on it which was written by the Emperor Kangxi (1654-1722) of the Qing Dynasty (1644-1911).
From High speed train station to Mount Emei BaoGuo Temple,taxi:10 mins;Bus Line:1 5A
Locate at the foot of Mount Emei
From BaoGuo Temple to FuHu Temple; walking:30 mins;bus:3 mins
The altitude of BaoGuo Temple:533 m, Mount Emei summit:3099 m
Mount Emei BaoGuo Temple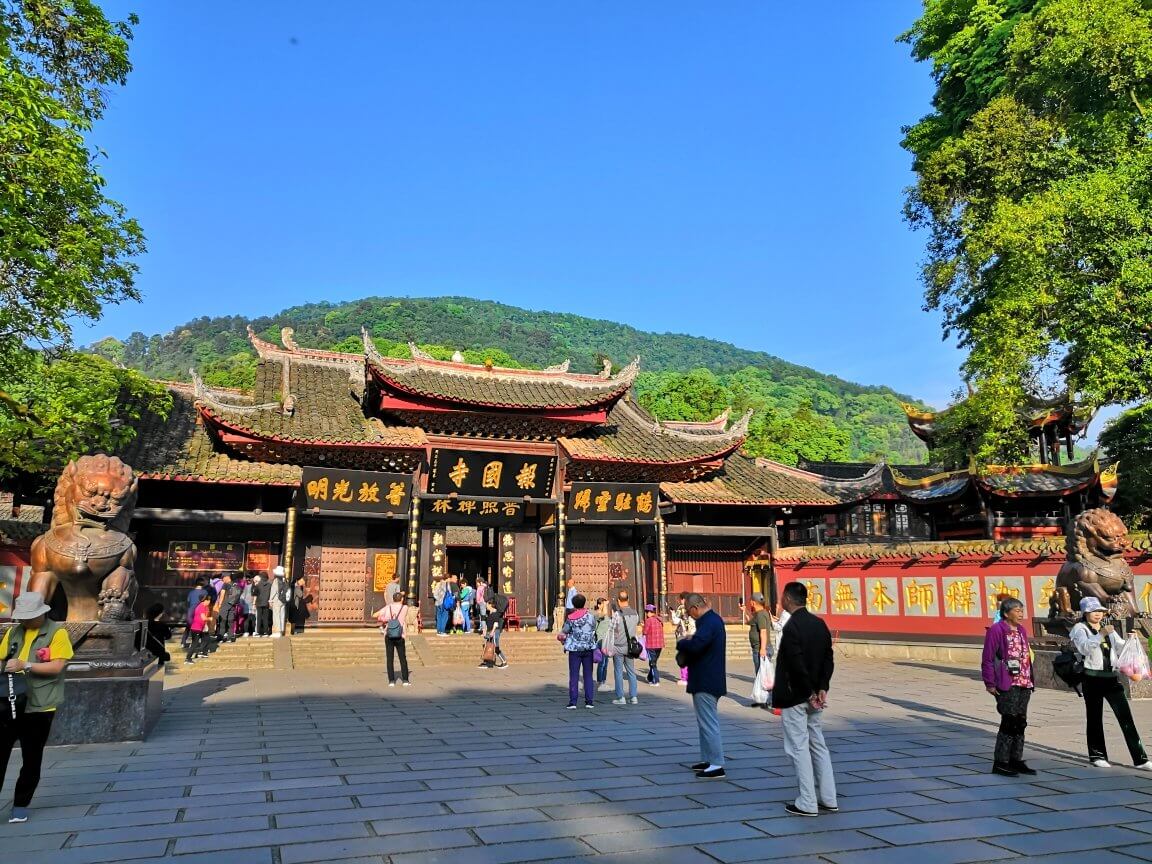 Mount Emei Tour Package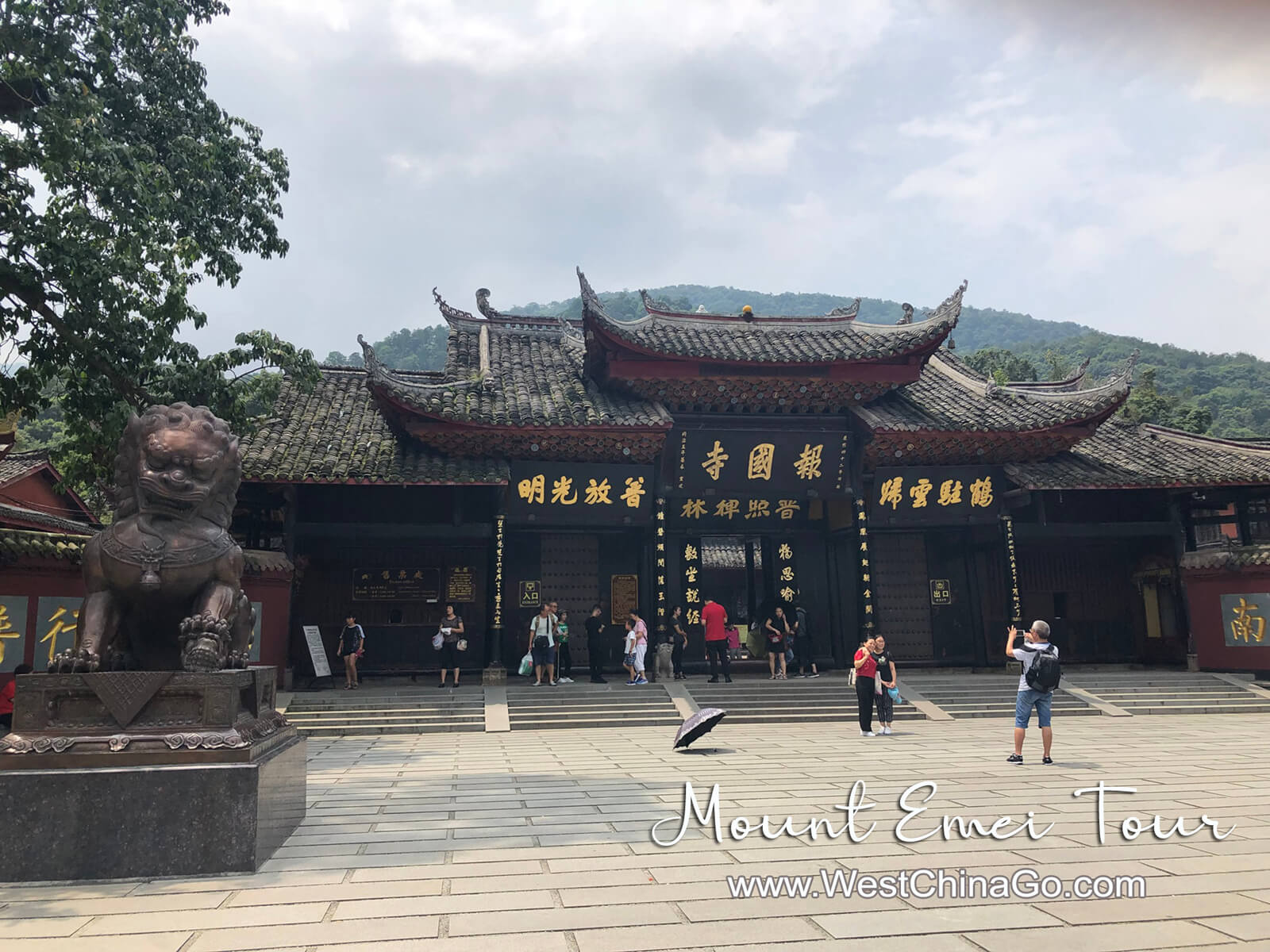 Mount Emei Tour Map
[mount-emei]
Mount Emei BaoGuo Temple
Baoguo Monastery,as a main attraction on the way to the Mountain, is the biggest monastery of the mountain and was first built in the Ming Dynasty. The characters of "Baoguo Monastery" on the horizontal board were inscribed by Emperor Kangxi himself.
The grand Baoguo Monastery covers an area of nearly 40,000 sq. meters. There are four large halls in total.
WestChinaGo Travel recommend you a overnight stay in Baoguo monastery.The serene buddhist atmosphere and morning chanting will leave an unforgettable memory.
Mount Emei BaoGuo Temple Video
Mount Emei Tourist Attractions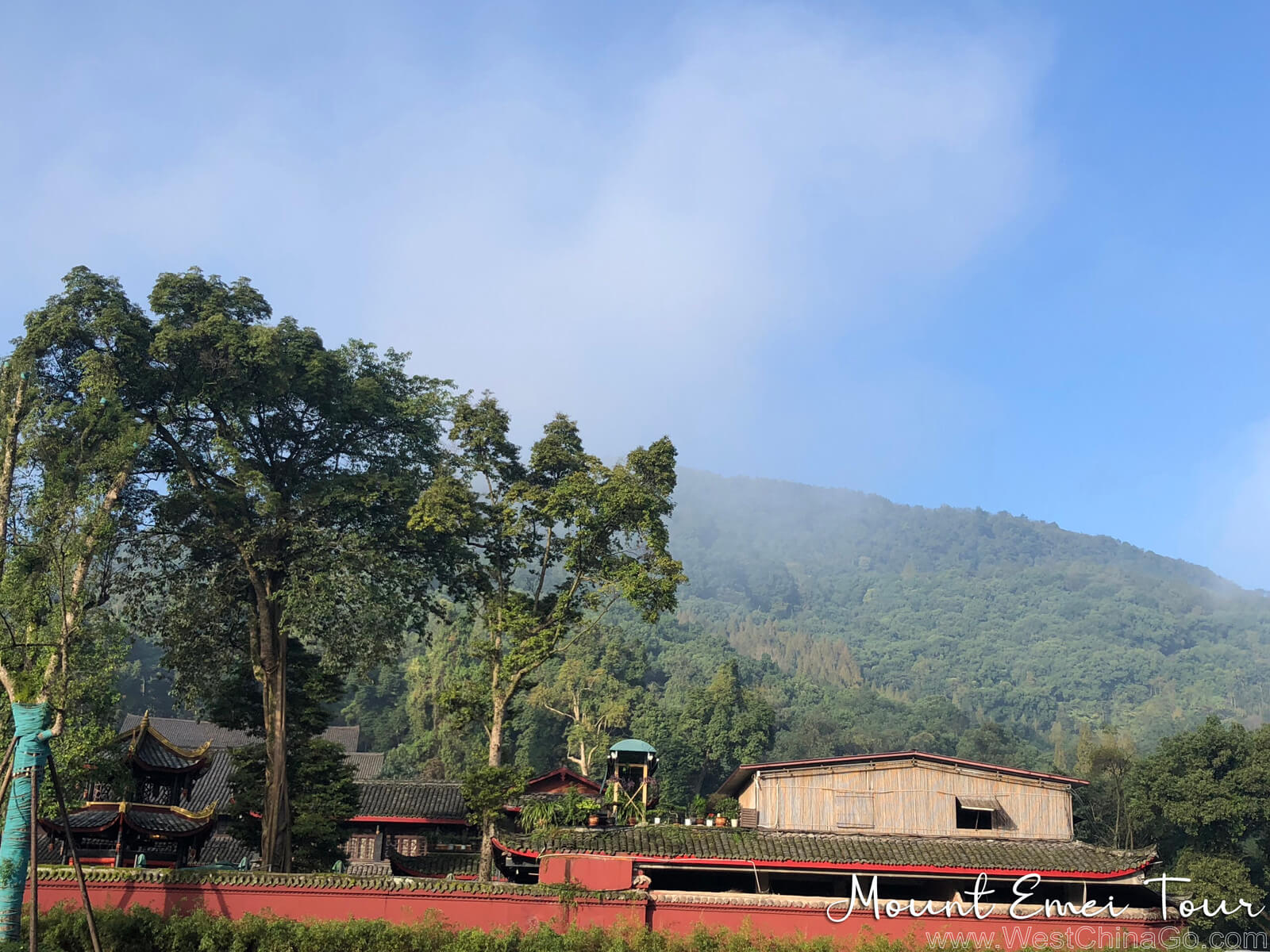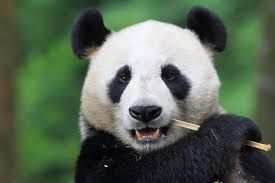 ChengDu WestChinaGo Travel Service
www.WestChinaGo.com
Tel:+86-135-4089-3980
info@WestChinaGo.com