Beijing Olympic Park
Chinese name: 北京奥林匹克公园
Location: 15 Beichen East Road, Chaoyang District, Beijing
Add: 北京市朝阳区北辰东路15号
Main attractions: Bird's Nest, Water Cube, Beiding Niangniang Temple, etc.
Tickets: Free
Opening hours: May 1st-October 31st 06:30-22:00; November 1st-April 30th of the following year 07:30-21:30
Official website: http://www.bjofp.cn/
Phone: 010-84992008, 010-84972797
Virtual Tour: https://v.visitbeijing.com.cn/pano/4_1/index.html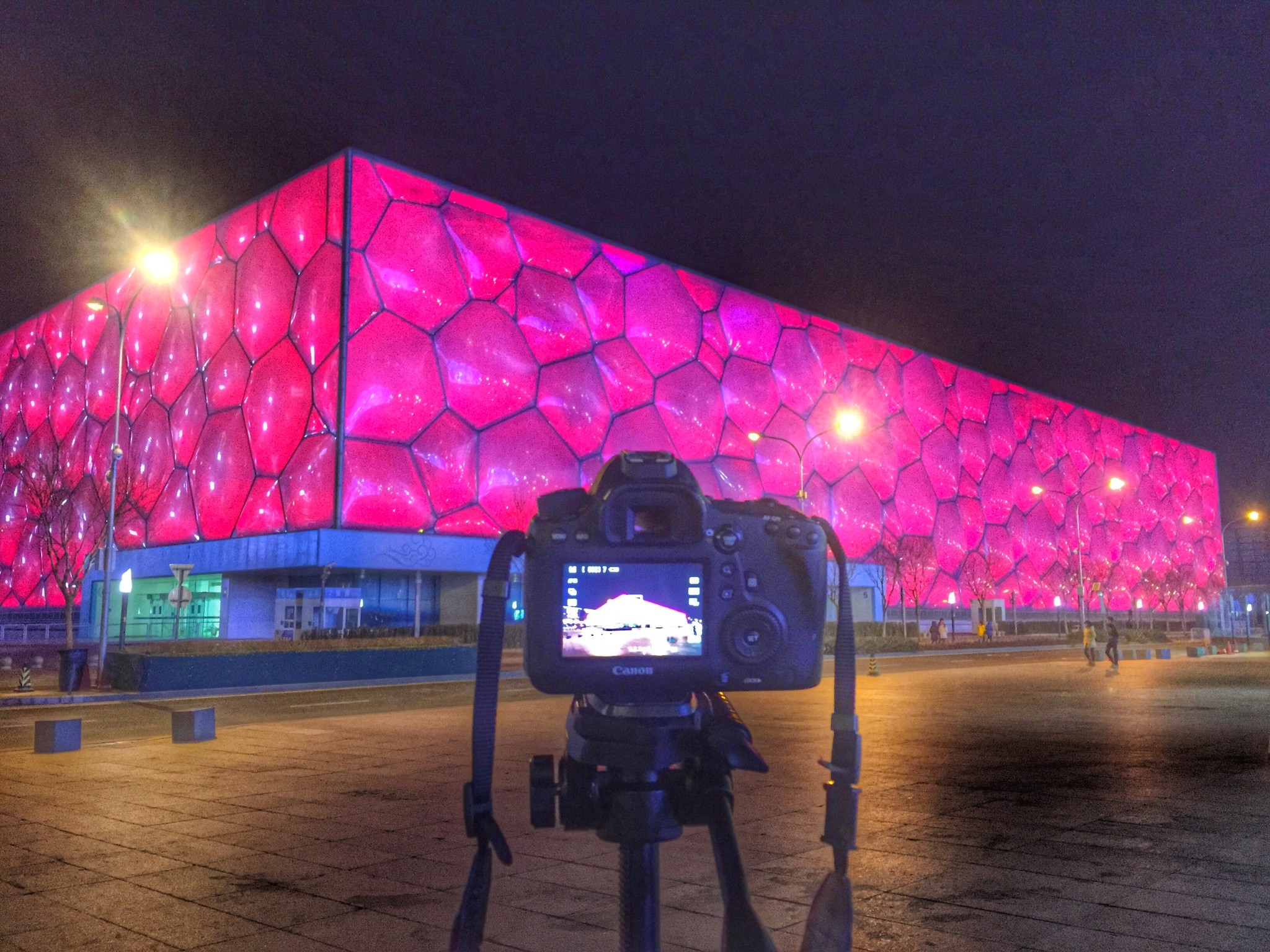 Beijing Olympic Park
Beijing Olympic Park is located in Chaoyang District, Beijing. It covers an area of 11.59 square kilometers at the northern end of Beijing's central axis. It embodies the three concepts of "science and technology, green, and humanity", and integrates office, commerce, hotel, culture, and sports. A new urban area with multiple functions of, conference and residence
There are 10 Olympic competition venues, including Bird's Nest, Water Cube, National Stadium, National Convention Center Fencing Hall, Olympic Sports Center Stadium, Olympic Sports Center Gymnasium, Yingdong Natatorium, Olympic Park Archery Field, Olympic Park Tennis Court, and Olympic Park Hockey Stadium. . In addition, there are 7 non-competition venues including the Olympic Main Press Center (MPC), the International Broadcasting Center (IBC), the Olympic Reception Center, and the Olympic Village (Paralympic Village). It includes sports events, convention and exhibition centers. A comprehensive citizen public activity center with multiple functions such as, science, education, culture, leisure shopping, etc.
The Olympic Forest Park
The Olympic Forest Park is located at the northern end of the extension line of Beijing's central axis. It is the largest urban green landscape in Asia, larger than the Old Summer Palace and the Summer Palace combined. After the Olympics, it was opened to the public. Jogging and fitness in the park, strolling and cycling, or taking a cruise ship, rippling on the blue waves, is very comfortable.
Play overview
The forest park is divided into two gardens, the north and the south, connected in the middle by an ecological bridge that spans the Fifth Ring Road and is full of plants. The South Park is dominated by large-scale natural landscapes, while the North Park is dominated by small streams and natural wild dense forests. It is a well-deserved "green lung" in the urban area of Beijing. The famous landscapes in the forest park are "Yangshan" and "Ohai". In addition to the beautiful scenery, it is also a place for leisure and entertainment for local residents. While viewing the scenery, you can also see the authentic life of Beijingers.
How to play
The park has a large area, and many Beijing citizens choose to come here for running and fitness on weekends. The park has three different plastic tracks of 3km, 5km, and 10km, and you can choose according to your physical strength. The elderly can take a sightseeing battery car to enjoy the beautiful scenery of the garden. Couples can rent a tandem bicycle and enjoy a romantic two-person world in nature. A family of three can take a cruise, go boating on the lake, enjoy the swarms of koi in the lake, and have a happy weekend. You can also make an appointment with three or five friends, bring tents and tablecloths, lie on the lawn, chat and bask in the sun.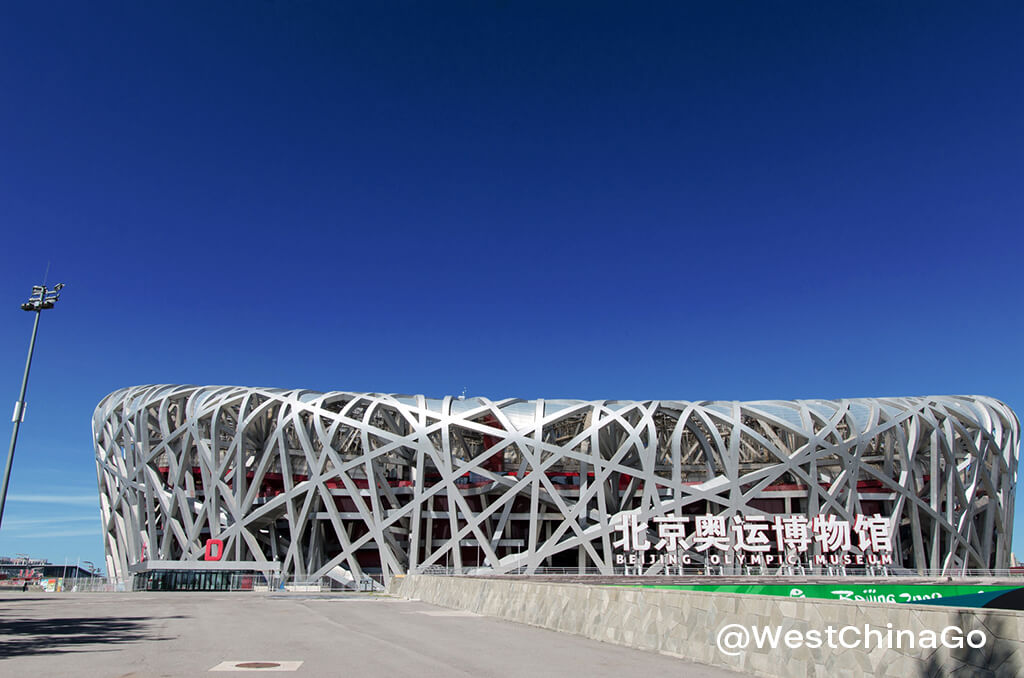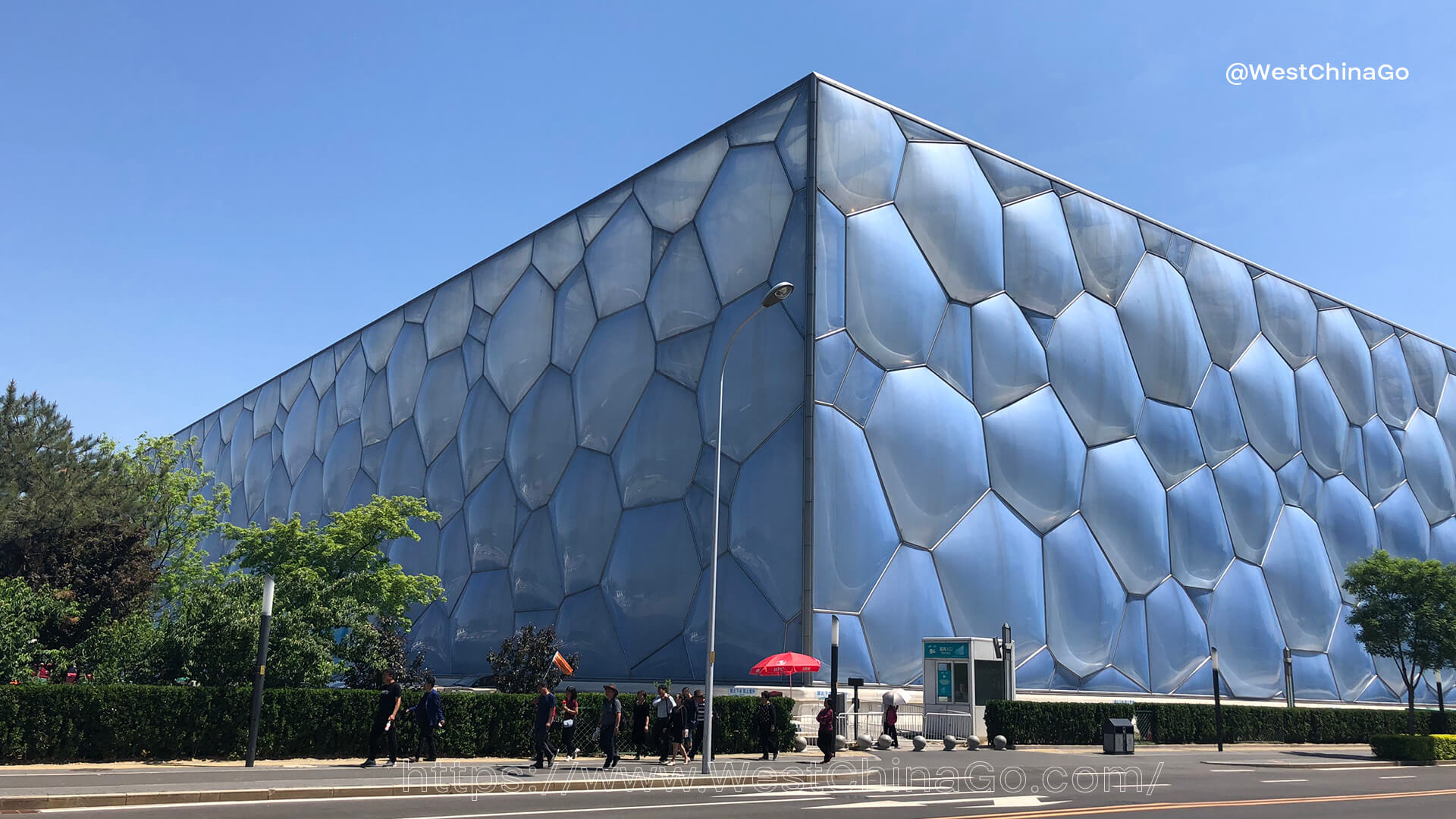 Beijing Olympic Park Tourist Map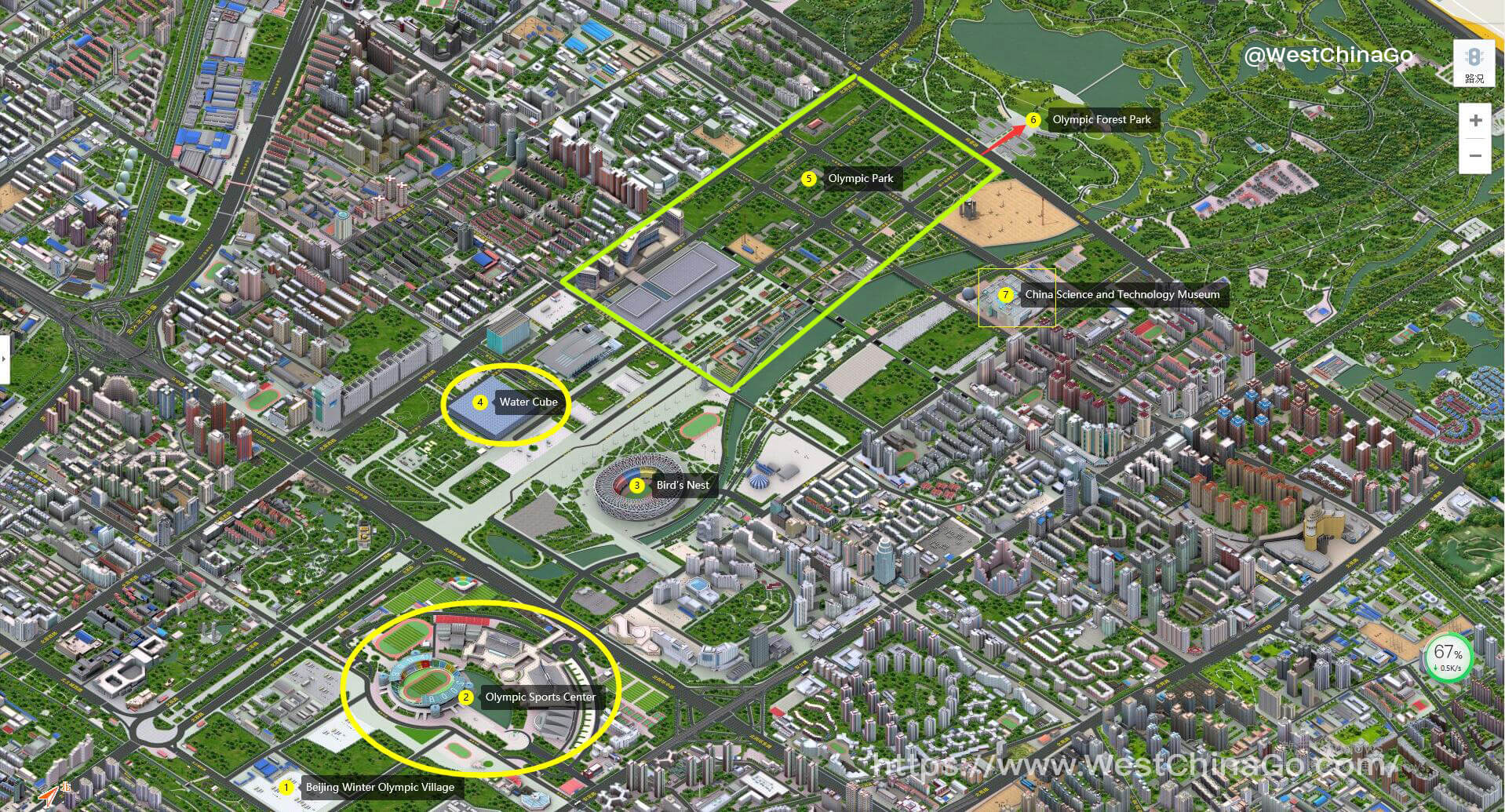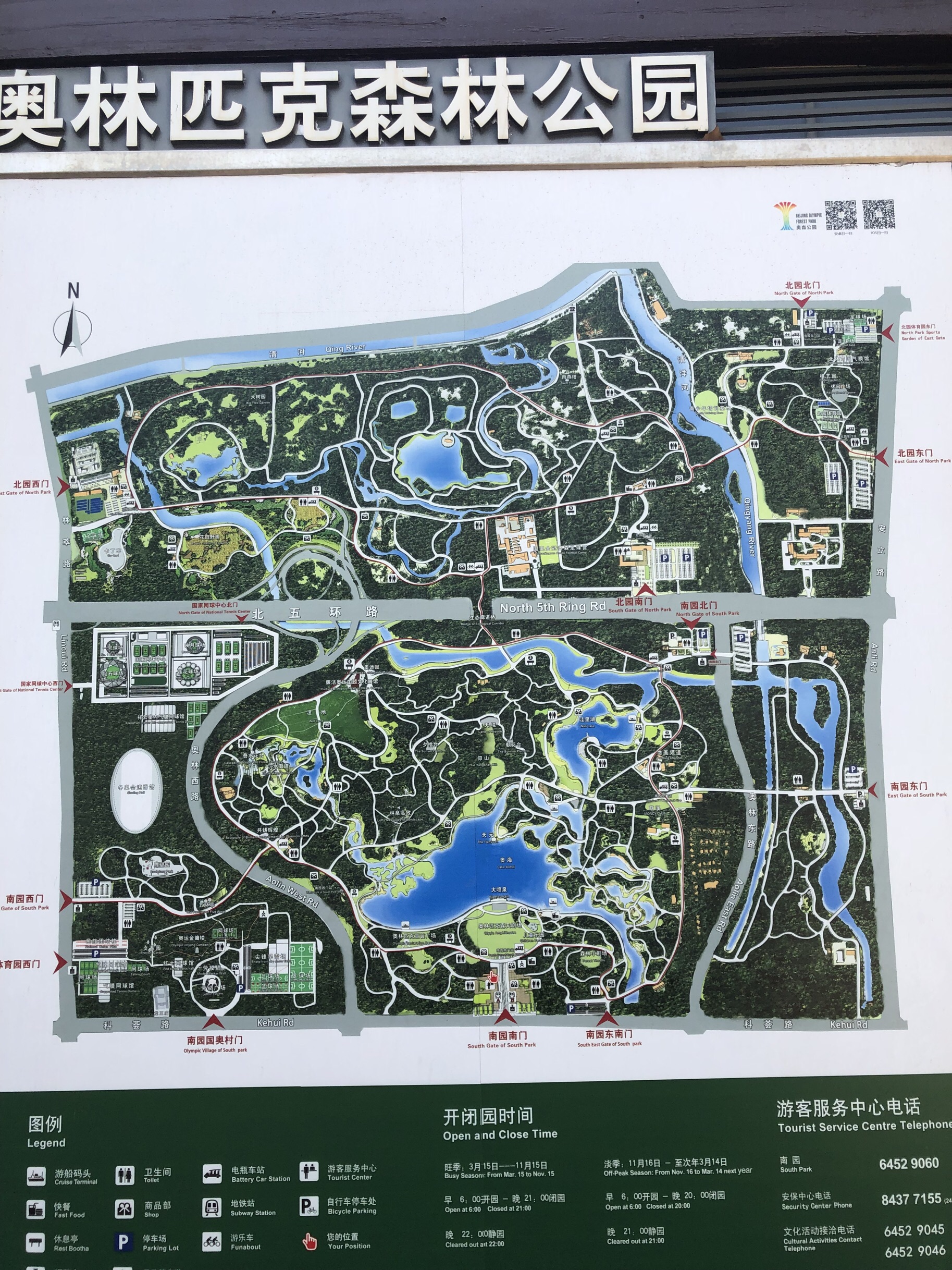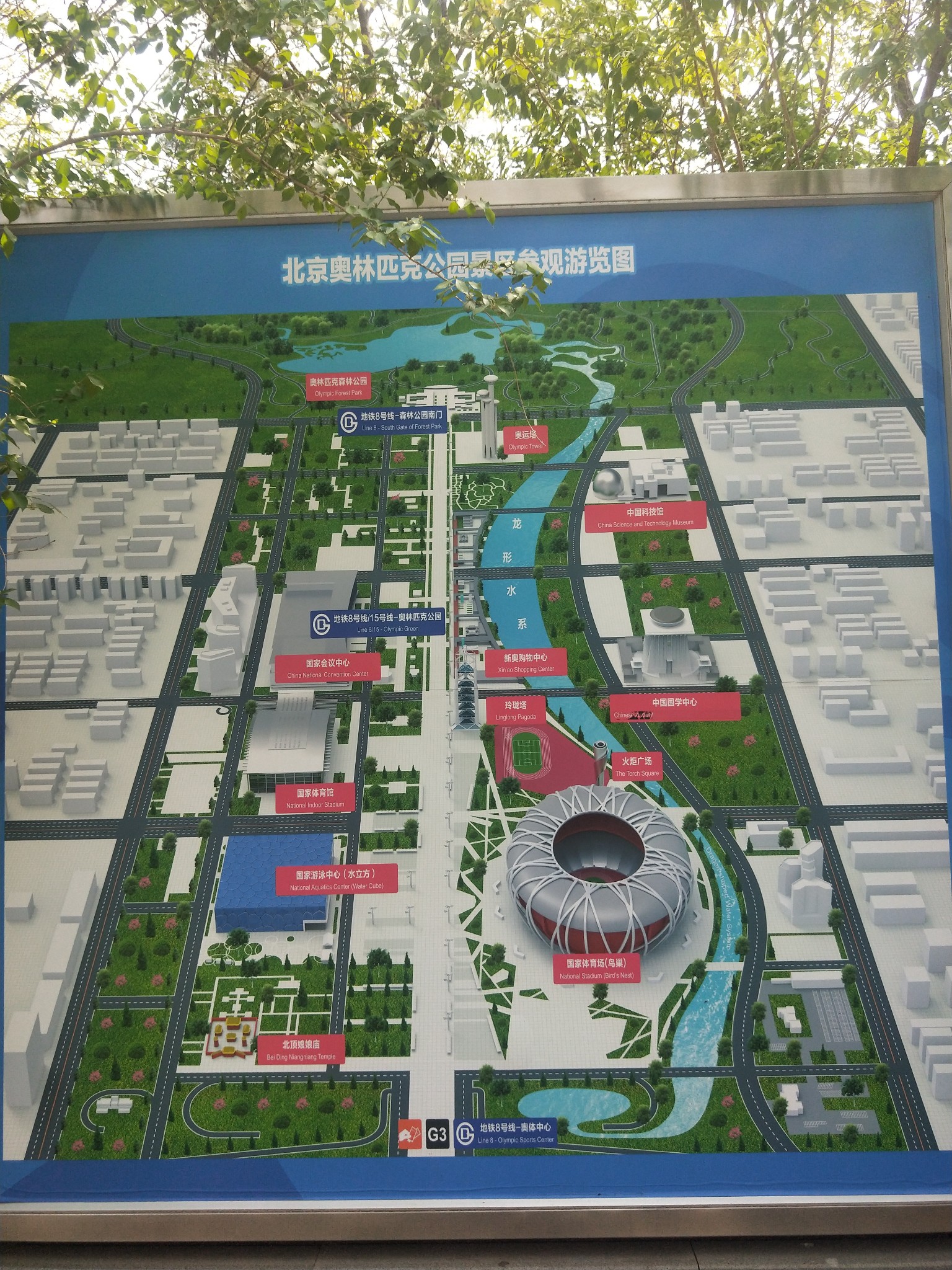 Beijing Olympic Park Photo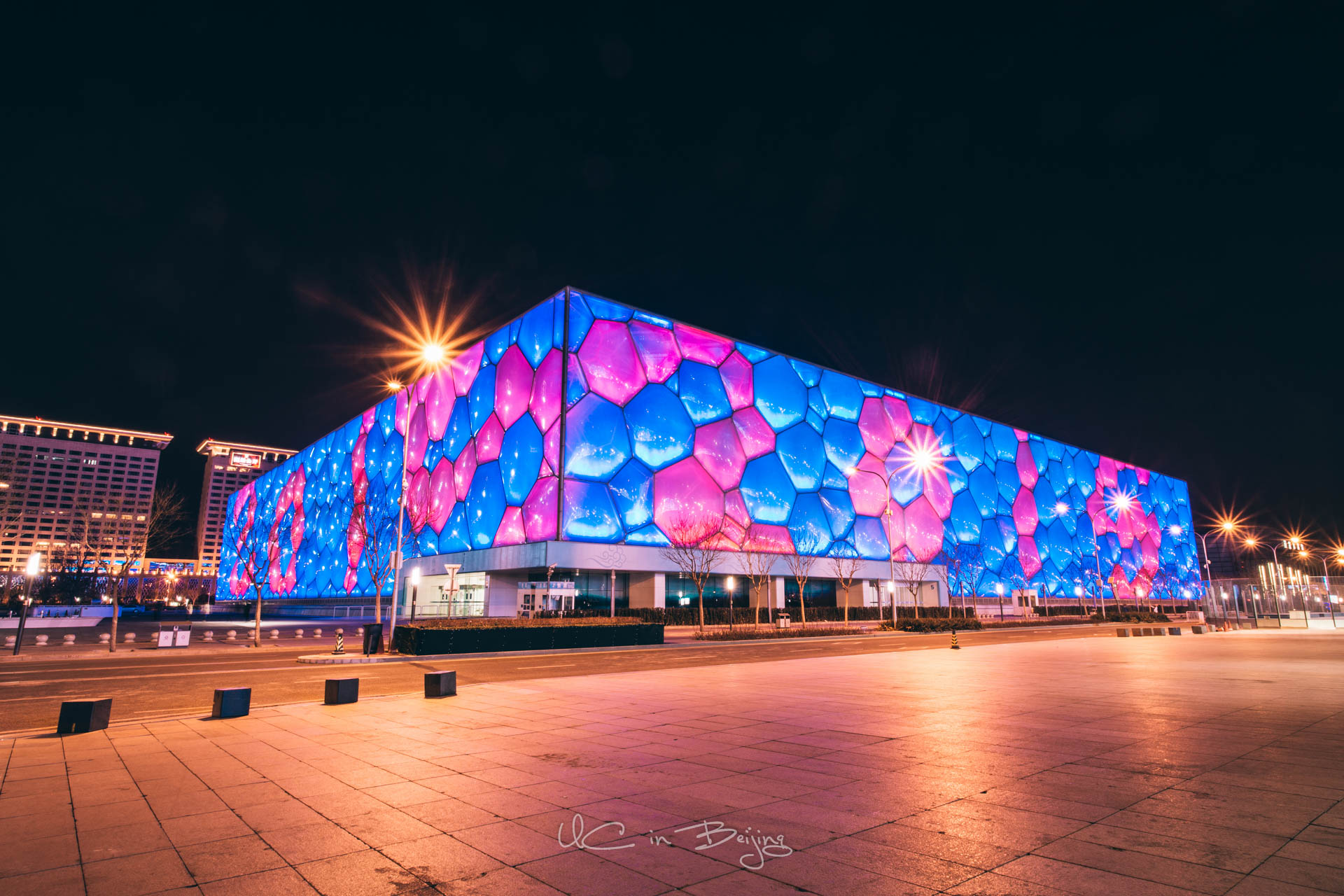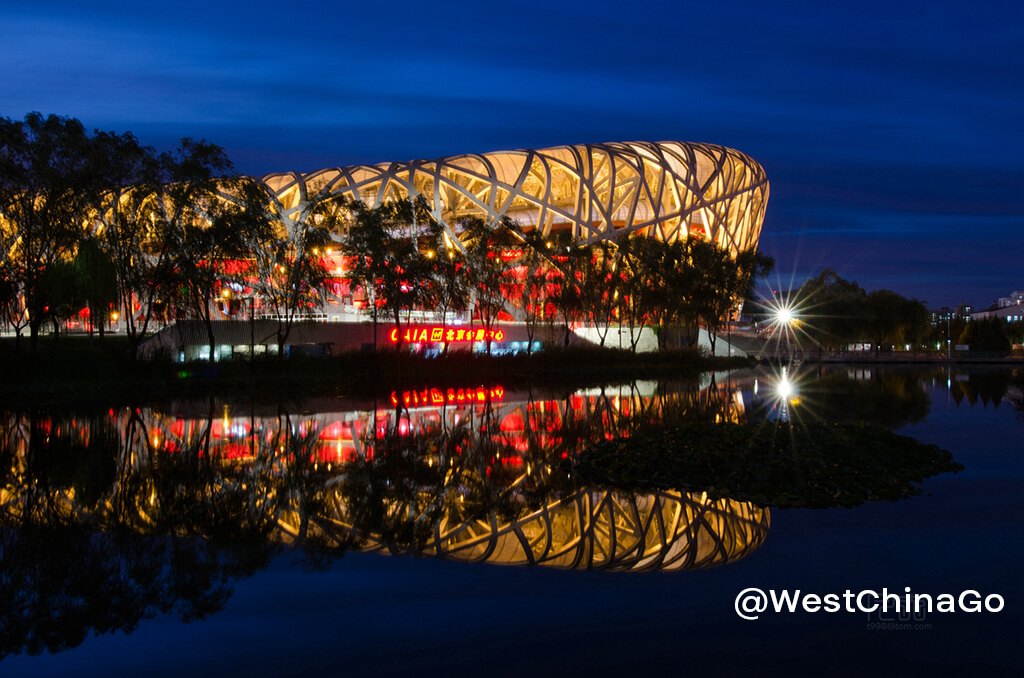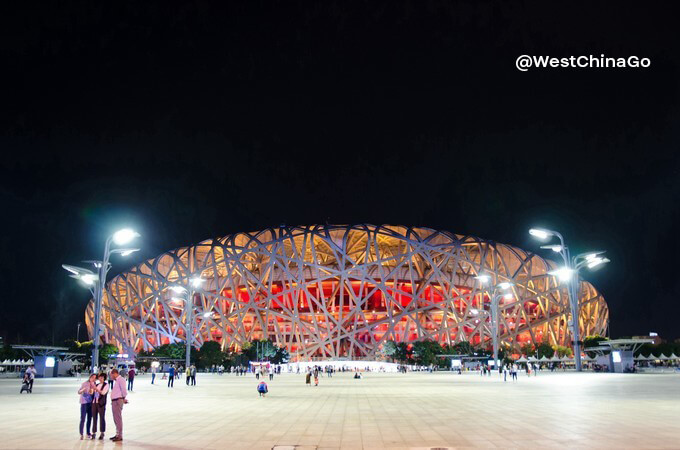 Beijing Olympic Park Video
How To Get To Beijing Olympic Park
By Taxi
from downdown to South Luogu Lane, expense is about 50-100 rmb
Practical Chinese:for taxi driver
pls take us to Beijing Olympic Park
请载我们到北京奥林匹克公园
By Subway
Arriving at Dongmen: Take Metro Line 5 Tiantongyuan North Station Exit B, or Metro Line 10 Anzhenmen Station Exit B, change to BRT No. 3 and get off at Yangshanqiao South Station
Arriving at the South Gate: Metro Line 8, Exit A of the South Gate of Forest Park; Line 15 Olympic Forest Park Station
BeiJing metro map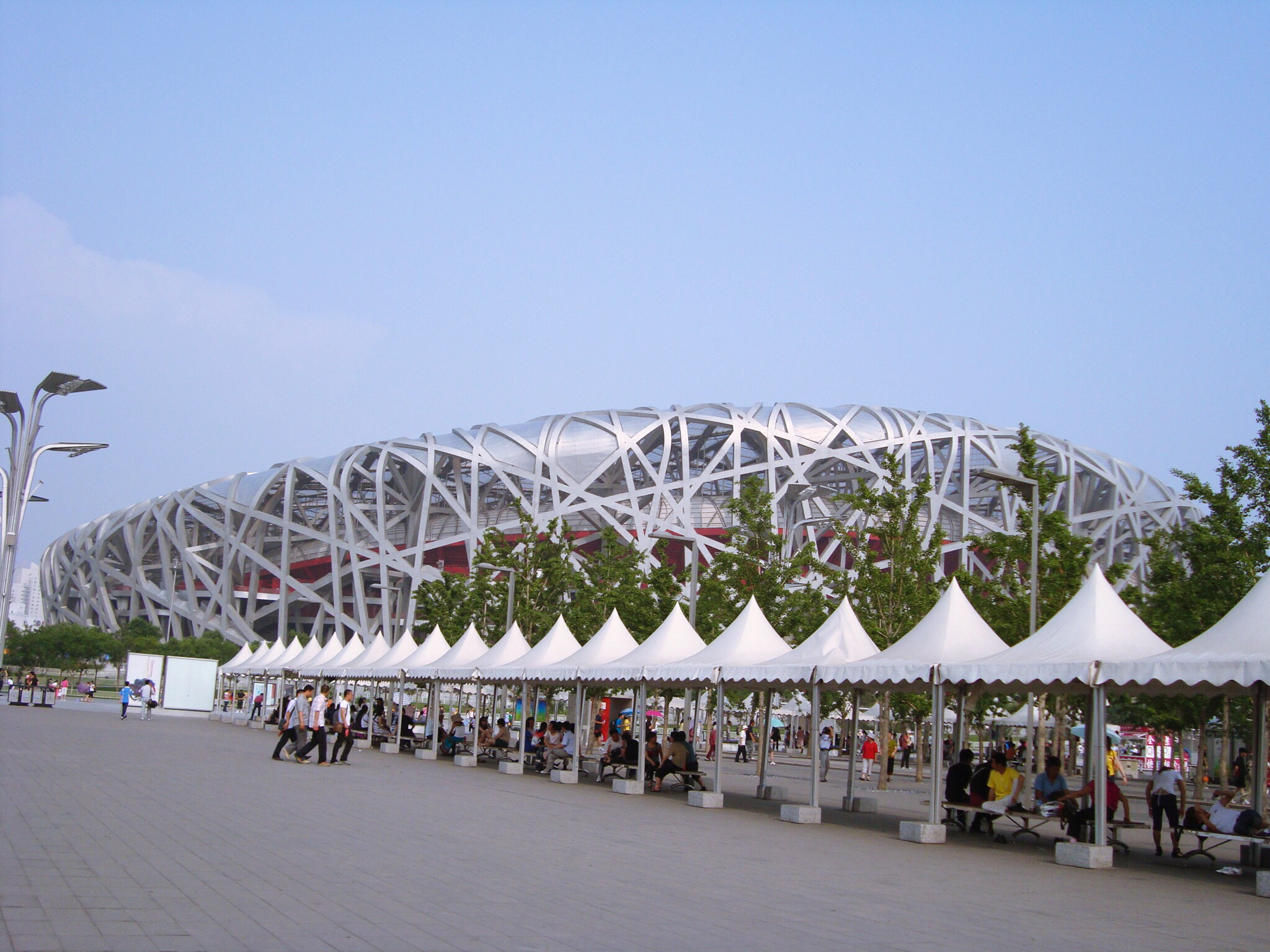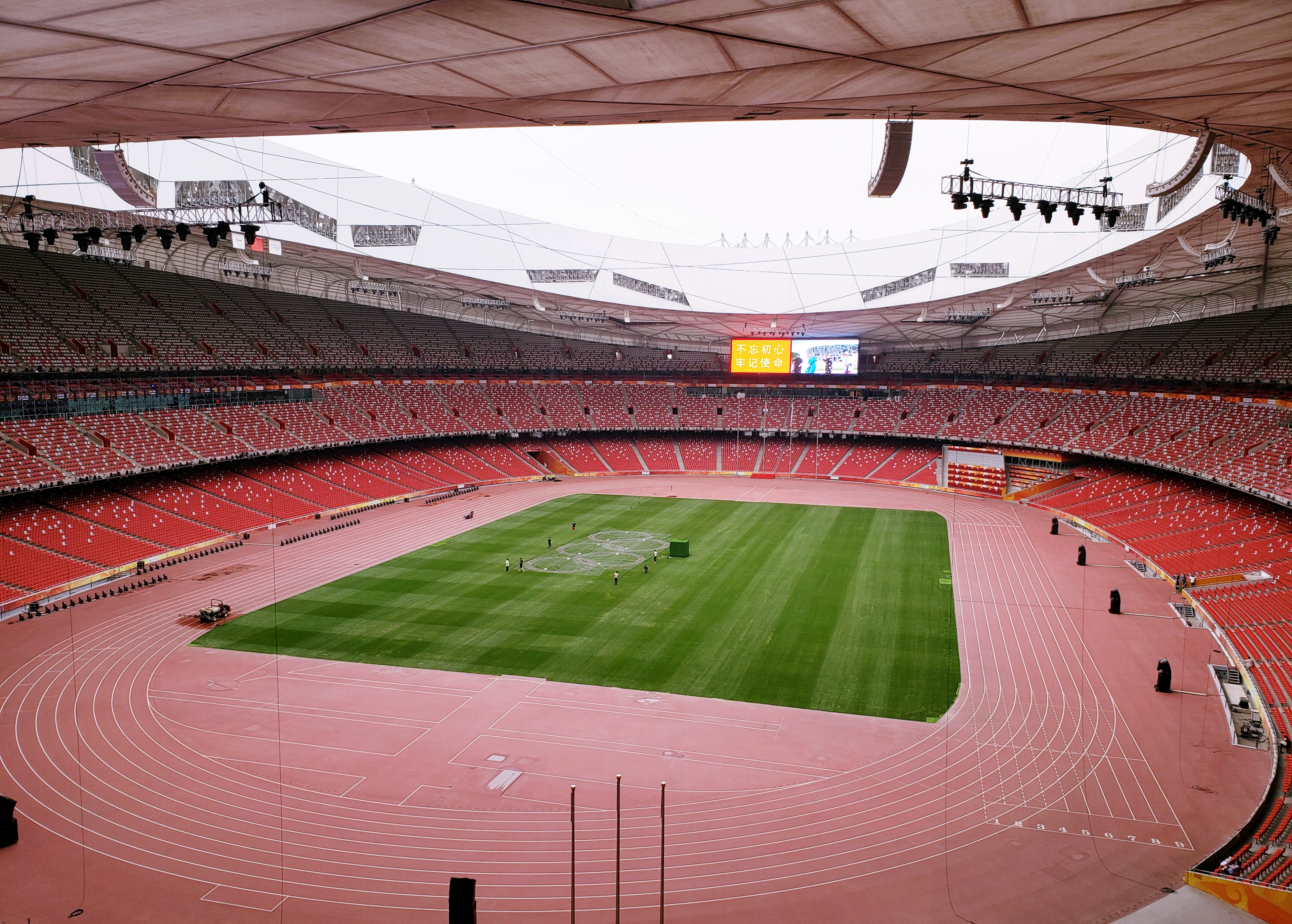 Beijing Olympic Park Travel Guide
Divided into two parks, each for a circle of 5 kilometers, it is recommended to rent a small electric car at the east gate of the North District, which saves effort