Nanluoguxiang
Chinese name: 南锣鼓巷
Foreign name: South Luogu Lane | Nanluoguxiang
Location: Nanluoguxiang Hutong, Dongcheng District, Beijing
Add:北京市东城区南锣鼓巷胡同
Opening hours: all year round 10:00-21:00
Attraction level: AAA level
Ticket price: free
Area: 6296 m²
Best time to travel: evening
Suggested play time: 1.5-2 hours
Length: 787 m
Width: 8 m
Virtual Tour: https://v.visitbeijing.com.cn/pano/A121/index.html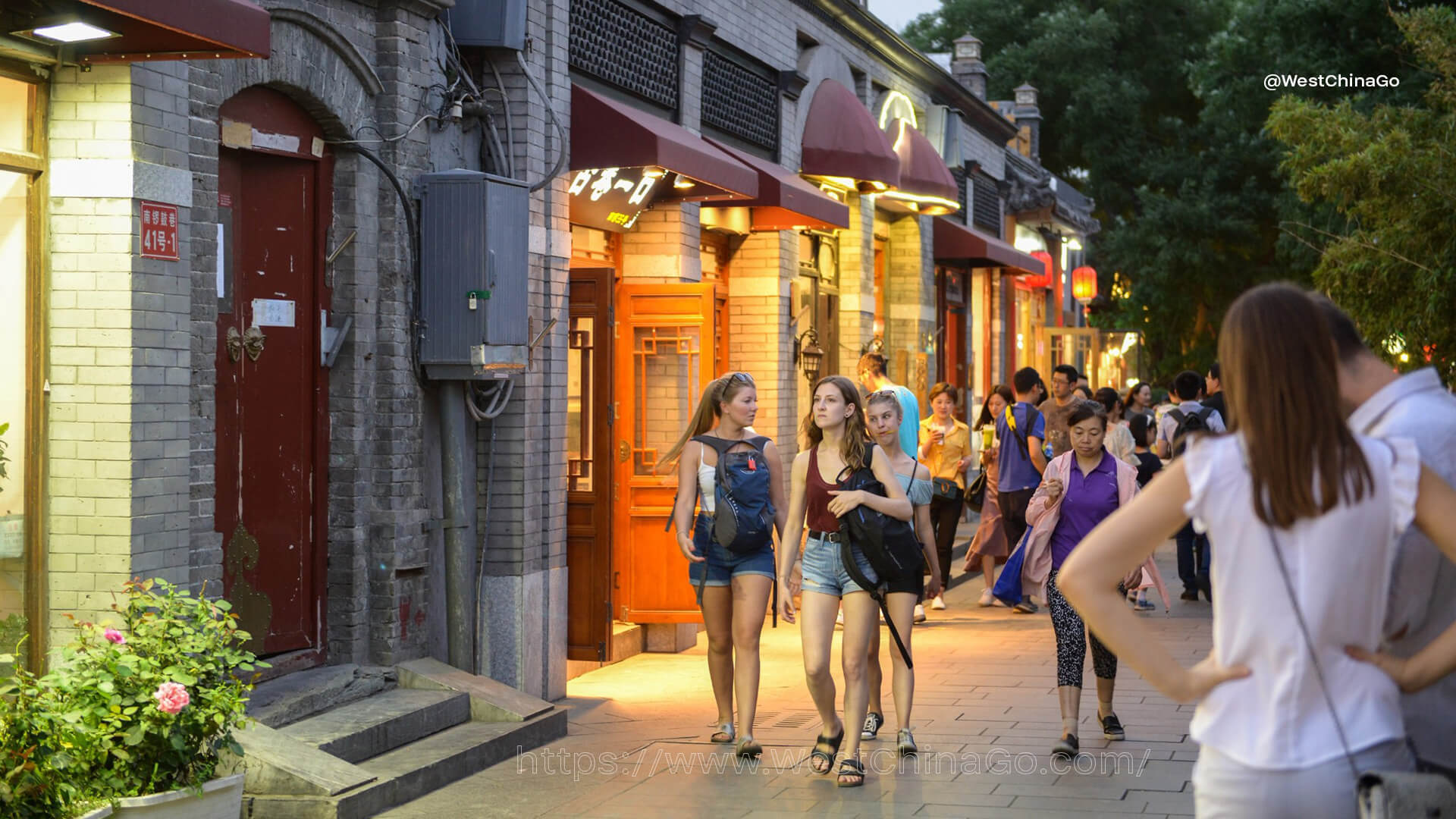 Nanluoguxiang
Nanluoguxiang is located in the center of Beijing. It is an alley that combines petty bourgeoisie sentiment and old Beijing charm. It is also one of Beijing's fashion landmarks. There are a lot of literary and artistic specialty shops here, as well as a wide variety of snacks. Young people, especially literary and artistic youths, often regard this place as a must-choice place to visit Beijing.
Food recommendation
The food in Nanluoguxiang is more famous, such as Wenyu Cheese Shop (No. 49 Nanluoguxiang), original cheese, double skin milk and sour plum soup are its specialties, and there are always long queues. Both Guoke (No. 108, Nanluoguxiang) and Zamo (No. 106, Nanluoguxiang) have creative flavored pizzas. The mutton kebab pizza from Guoke, Kung Pao chicken pizza from Zamo, and Peking duck pizza are all great. There is no corn juice here (No. 145, Nanluogu Lane), but what they sell is thick corn juice.
specialty store
After eating, it is natural to visit a specialty shop to digest and digest. Band-Aid 8 (No. 61, Nanluoguxiang) is a must-see. The owner is the humorous Englishman Jiang Senhai in the TV show "Jobs and Jobs". Cultural graphic T-shirt. Some stores are novel and interesting just by looking at their names. For example, the clothes seller is called Belly Button (No. 53 Nanluoguxiang). It is quite interesting to take pictures of the store name and share it with friends.
Ancient buildings in the old alley
Turning into the alleys on both sides of the main street, there are many fewer tourists, and the old houses tell the history of old Beijing. There are the Senggelinqin Palace of the Qing Dynasty; the former residence of the last empress Wanrong; Keyuan, which imitates the architectural style of Jiangnan gardens. It is a pity that most of the buildings cannot be visited, but can only be seen from the outside.
Currently open to the public are the Memorial Hall of Qi Baishi's Former Residence (Yu'er Hutong), Mao Dun's Former Residence (No. 13 Houyuanensi Hutong), etc. In addition, the Central Academy of Drama (No. 39 East Mianhua Hutong) is also located in Nanluoguxiang.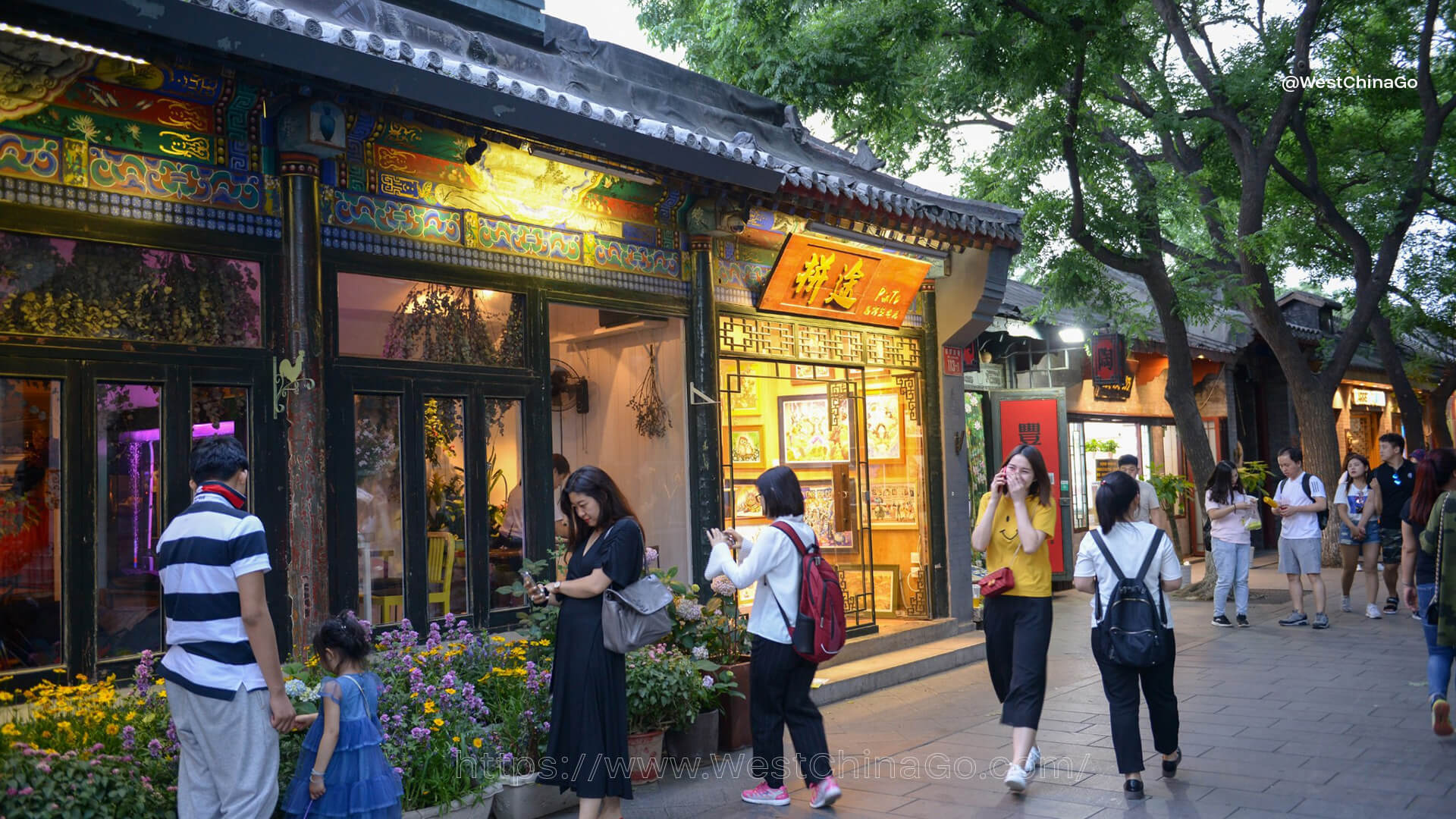 Nanluoguxiang Tourist Map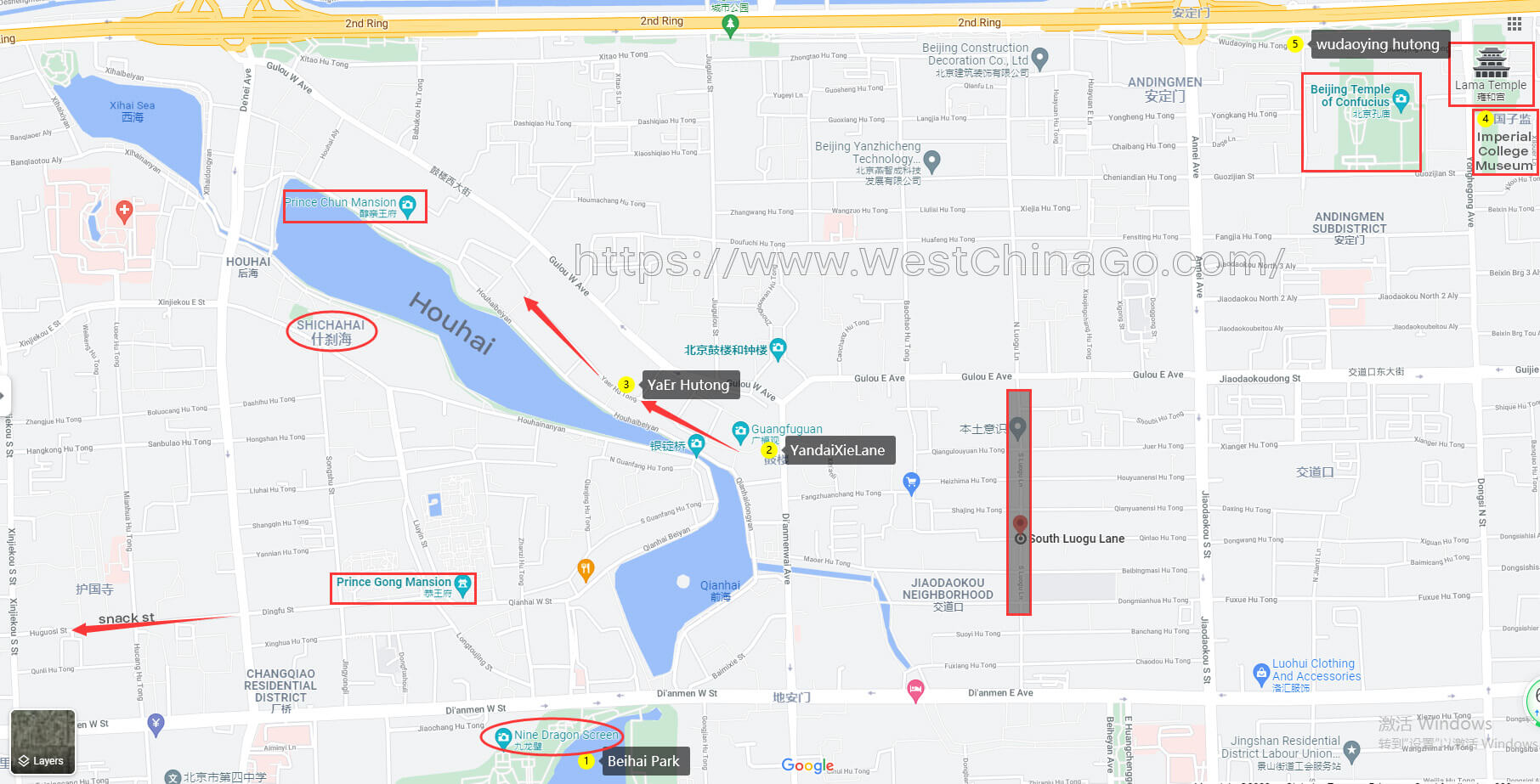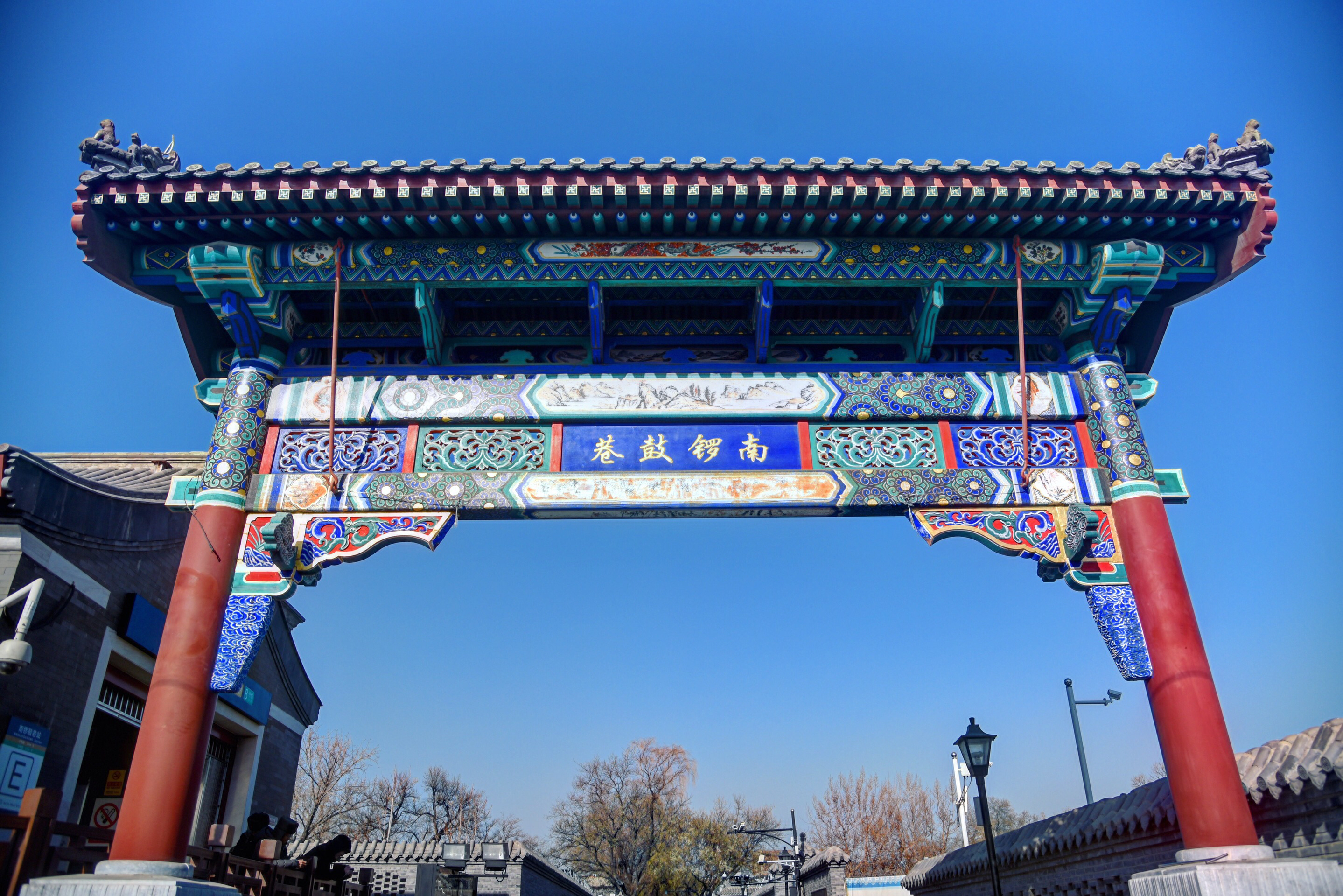 Nanluoguxiang Photo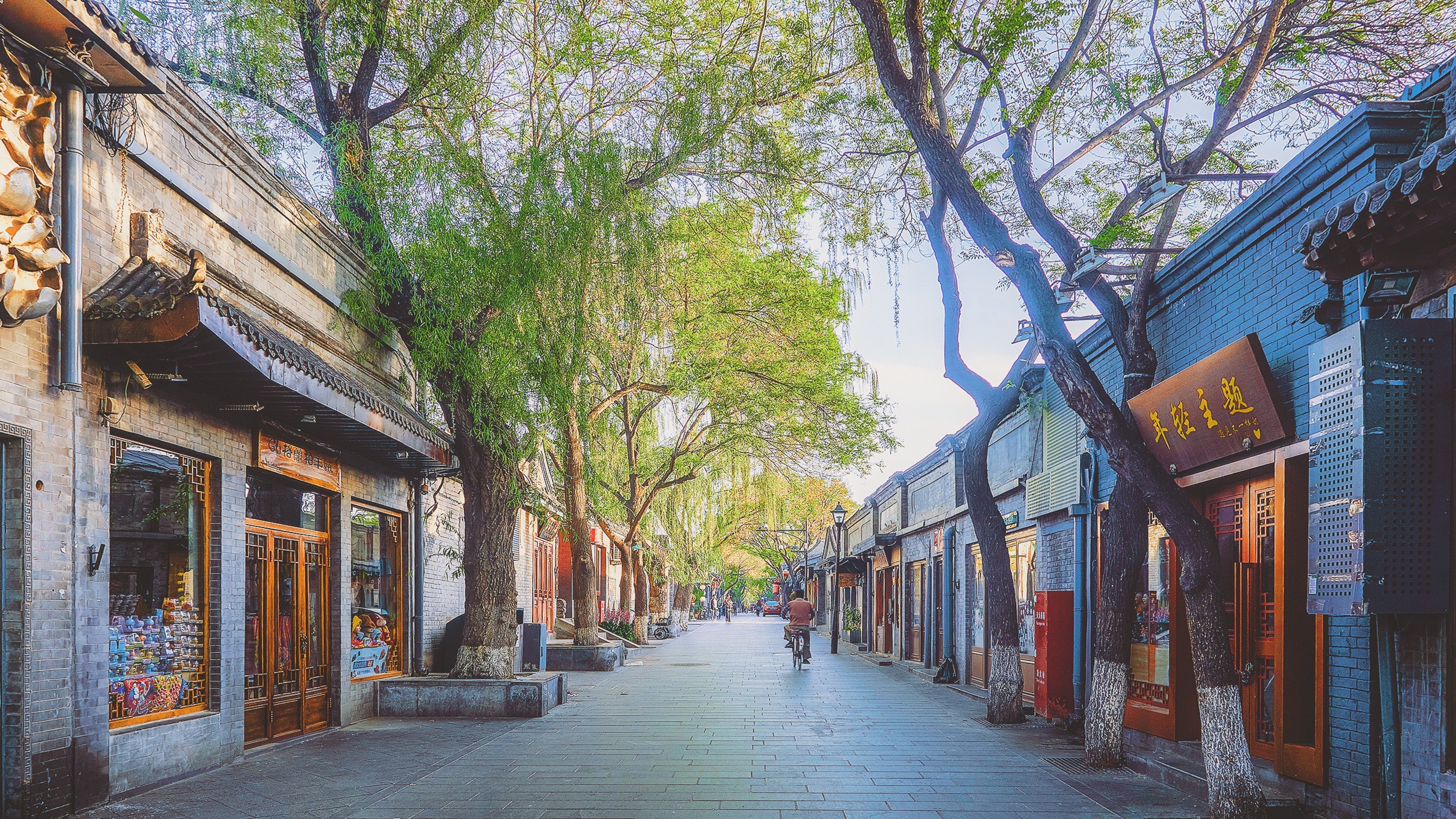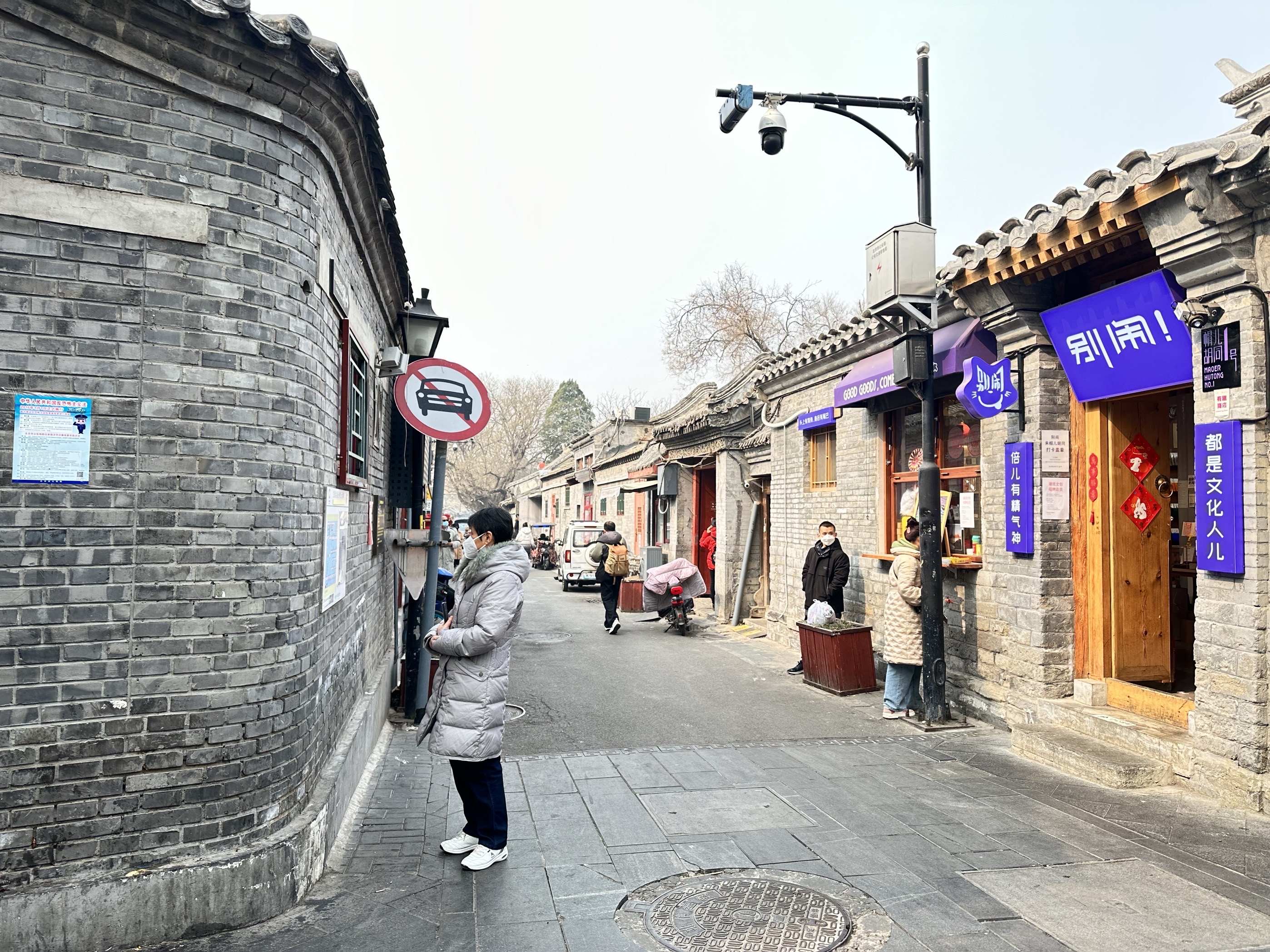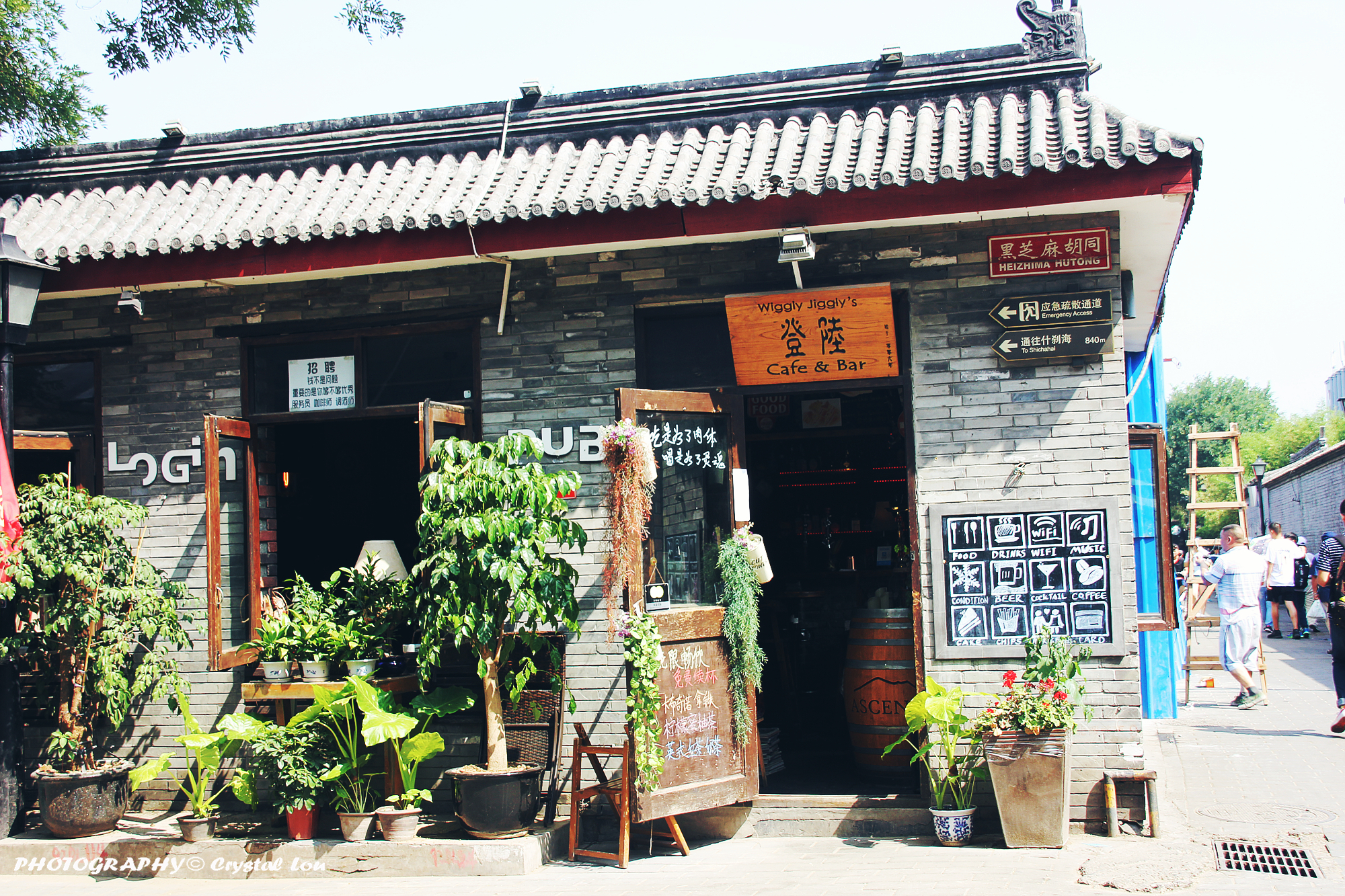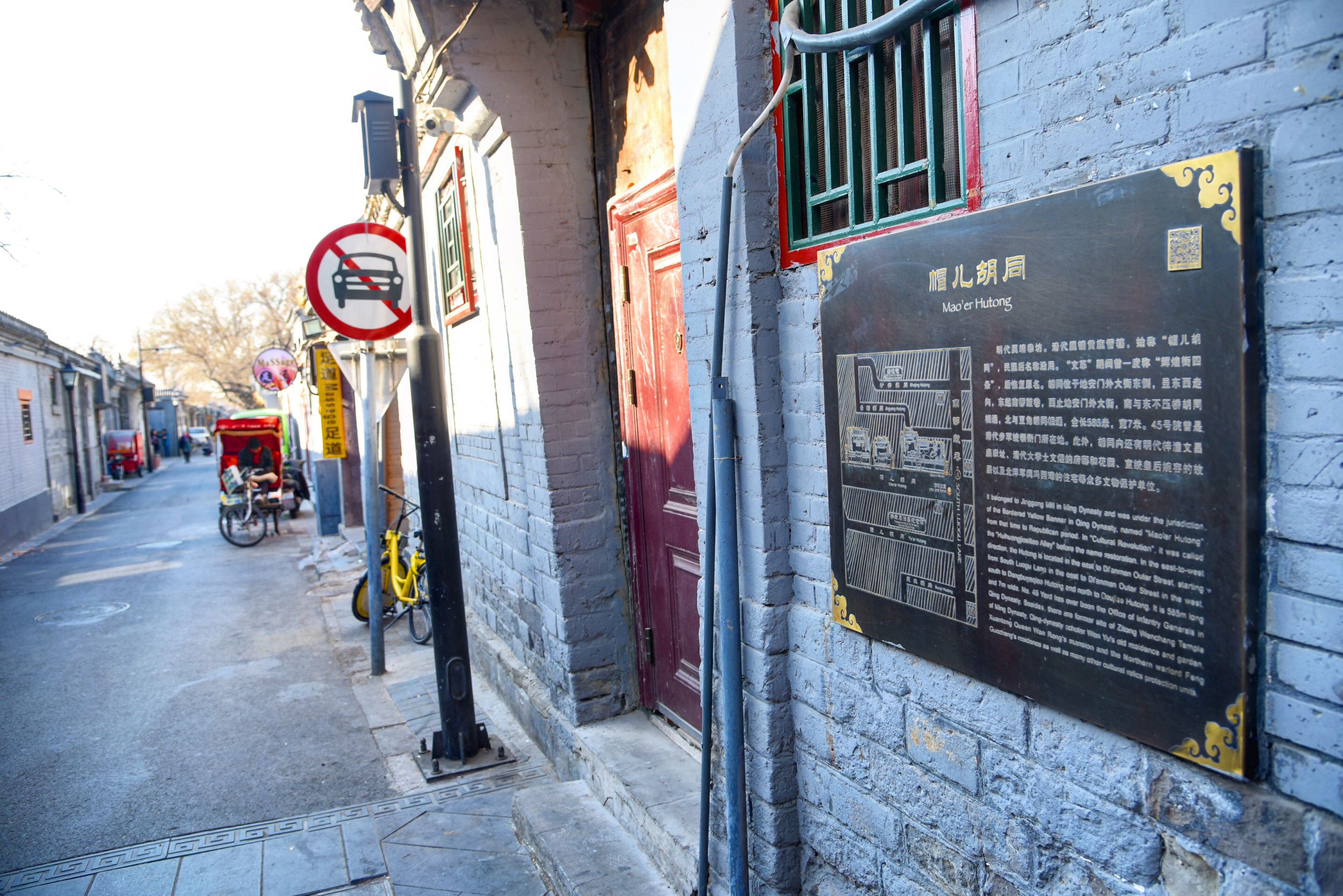 Nanluoguxiang Video
Nanluoguxiang Travel Guide
Beiluoguxiang, which is across the street from Nanluoguxiang, is a very literary alley. Turning from the bustling crowd into Beiluo, the air instantly quieted down. There are many small shops in Beiluo, such as vintage shops, dessert shops, Japanese food shops, souvenir shops… Even so, Beiluo does not give people a sense of commercialization. It is a place where you can find fun without too much Popular choice.
From Beiluo to the north, you can walk to the hutong area of Gulou. There are dozens of hutongs crisscrossing the area between Gulou East Street and Andingmen West Street. They are all authentic old Beijing hutongs with almost no tourists. If you want to experience the real atmosphere of the city, you can come here to hang out.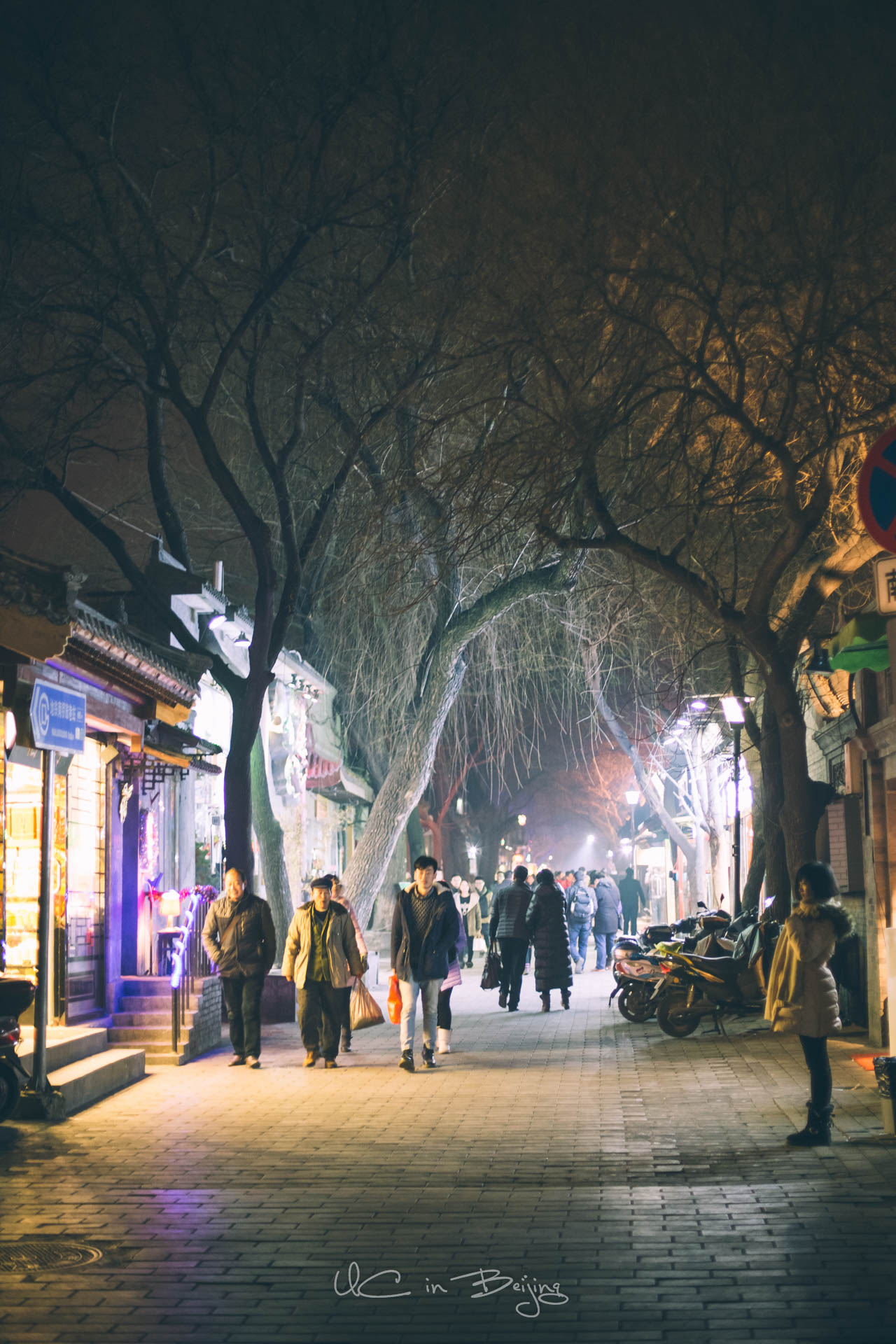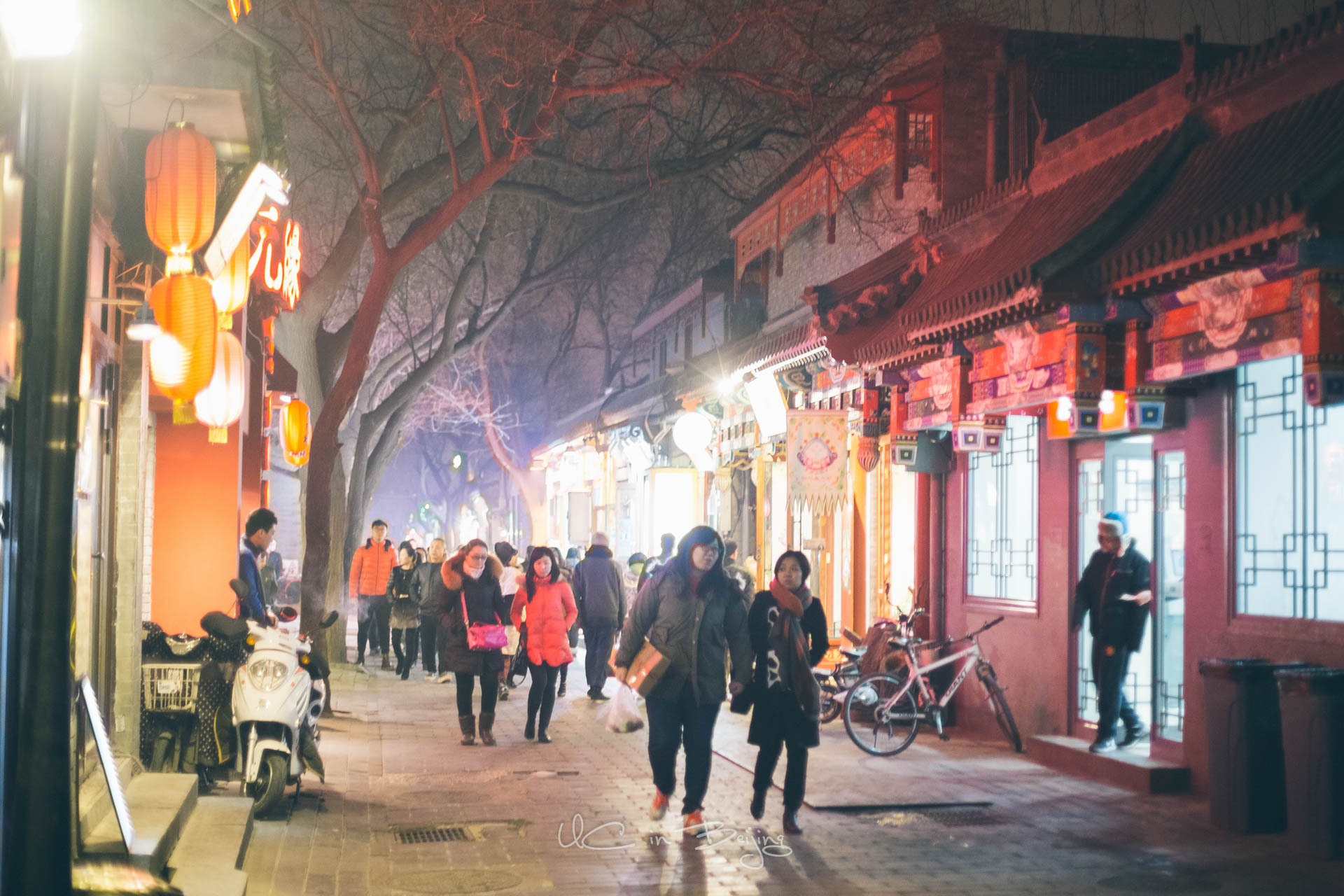 How To Get To Nanluoguxiang
By Taxi
from downdown to South Luogu Lane, expense is about 50-100 rmb
Practical Chinese:for taxi driver
pls take us to BeiJing South Luogu Lane
请载我们南锣鼓巷
By Subway
Take Metro Line 6 or Line 8 and get off at Nanluoguxiang Station.
BeiJing metro map