ChengDu JinLi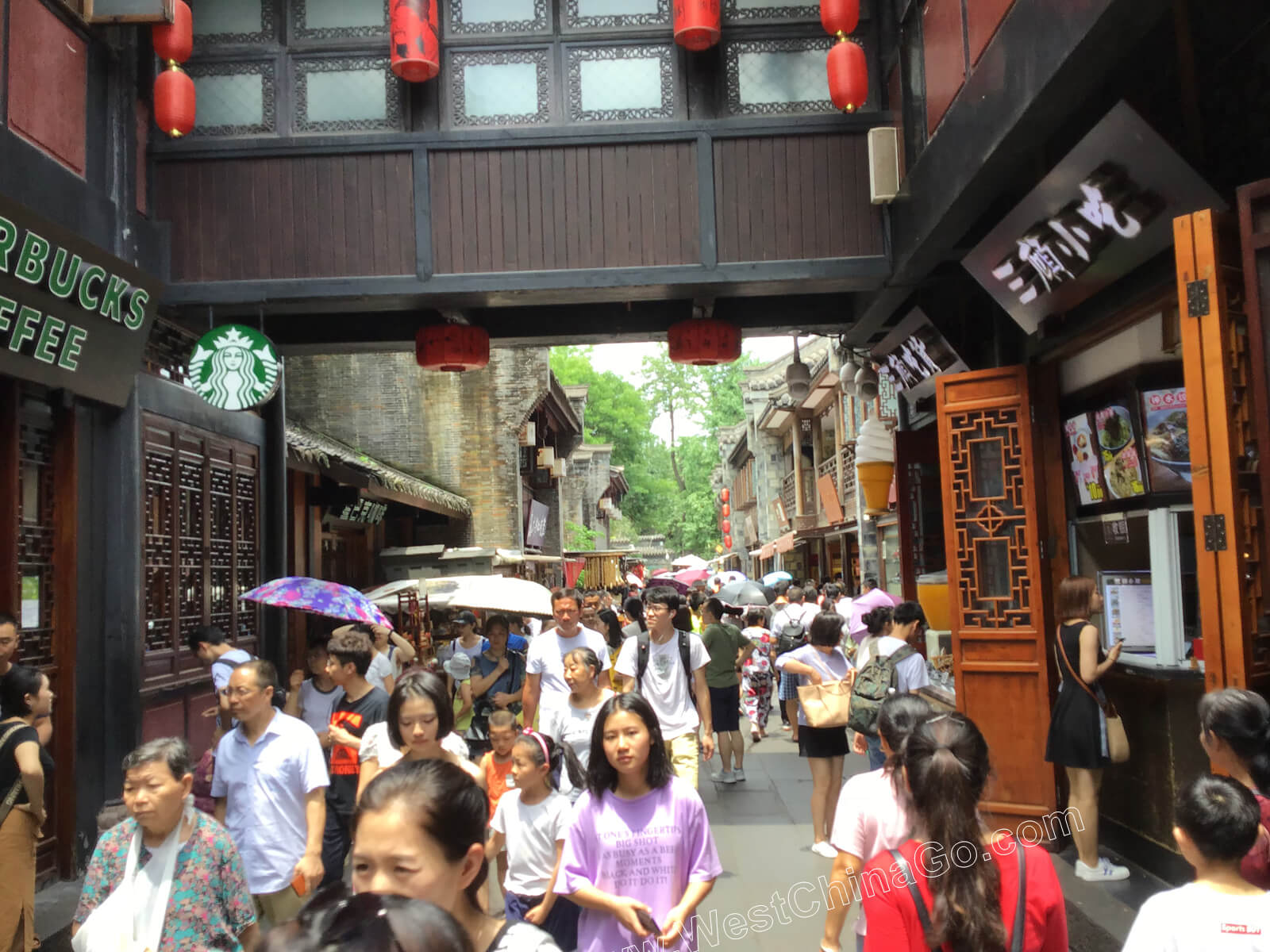 ChengDu Jinli Street
Jinli Street is a famous ancient street located right next to Wuhou Temple.

With a history dating back to the Qin Dynasty (221 BC-206 BC), the street has been an important commercial center for over 2,000 years.

It was once a bustling marketplace where merchants and traders from all over China would come to sell their goods.

Today, Jinli Street is a popular tourist destination known for its traditional Chinese architecture, local snacks, and cultural performances.
Things To Do:
Try Sichuan cuisine

Sichuan cuisine is one of the most famous Chinese cuisines, and Jinli Street is a great place to try it.
There are many restaurants and food stalls serving spicy and flavorful dishes like hot pot, mapo tofu, and kung pao chicken.

Watch a Sichuan Opera show

There are several teahouses in Jinli Street that offer Sichuan Opera performances.

Shop for souvenirs

Jinli Street is a great place to buy traditional Chinese souvenirs like calligraphy, paintings, handicrafts, and tea sets.

Enjoy the architecture

The buildings in Jinli Street are designed in the traditional Sichuan style, with red lanterns and wooden eaves. Take a stroll and appreciate the beautiful architecture.

Visit the Wuhou Temple

The Wuhou Temple is a historical temple dedicated to the famous Chinese military strategist Zhuge Liang.

Experience traditional Chinese culture
Enjoy the nightlife

Jinli Street comes alive at night with colorful lights, street performances, and music. You can enjoy a drink in one of the many bars and nightclubs or simply take a leisurely stroll.

Lantern festival celebrations during Chinese New Year
ChengDu JinLi Video
Chengdu Jinli Photo
Chengdu JinLi Tourist Map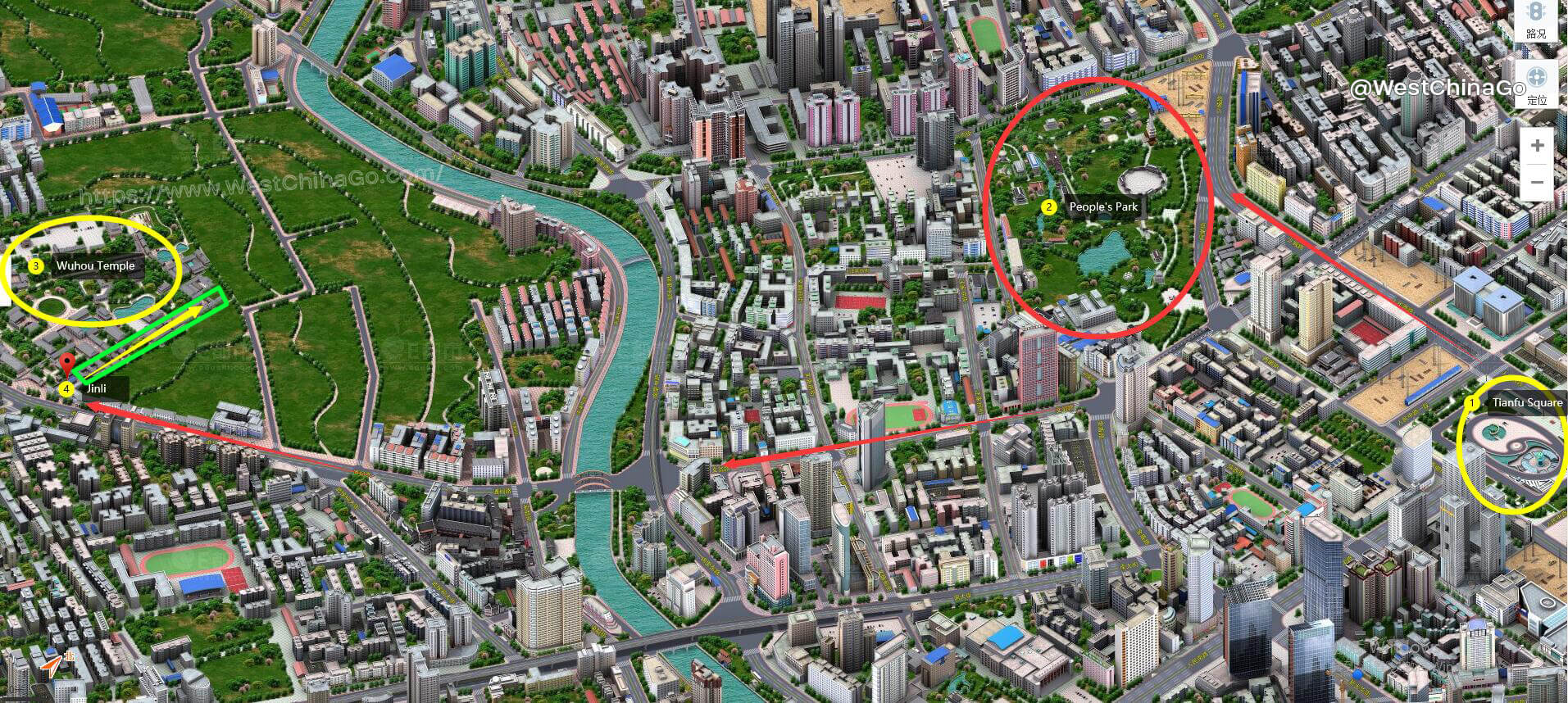 How To Get To Jinli,Chengdu
By Taxi
Practical Chinese:for taxi driver
pls take us to ChengDu jinli
请载我们到锦里古街
By Subway
Take the metro line 3,get off at gaoshengqiao,then walk 10 min
Chengdu metro map