Chengdu Shu Brocade Museum
Chengdu Shu Brocade Museum
Chengdu Shu Brocade Museum is a fascinating destination for those interested in traditional crafts and textiles.
The exhibitions, workshops, and demonstrations offer a unique insight into the history and techniques of Shu brocade weaving, and the museum's dedication to research and preservation ensures that the craft will continue to thrive for generations to come.
What to expect
1.Workshops and demonstrations
The museum offers workshops and demonstrations where visitors can learn about the art of Shu brocade weaving and try their hand at weaving on a traditional loom.
Visitors can also watch demonstrations of dyeing, spinning, and embroidery techniques.
2.Exhibitions
The museum showcases a variety of Shu brocade textiles, including traditional garments, tapestries, and accessories.
Visitors can see examples of different weaving techniques, dyeing methods, and patterns, as well as learn about the cultural significance of Shu brocade in Sichuan.
3.Research and preservation
The museum is dedicated to the research and preservation of the Shu brocade craft, and it has an extensive collection of historical textiles and artifacts. The museum also works with local artisans and weavers to promote the craft and preserve its techniques.
4.Shopping
The museum has a gift shop where visitors can purchase Shu brocade textiles and products, such as scarves, bags, and accessories.
The products are made by local artisans and weavers, and they are a great way to support the traditional craft and take home a unique souvenir.
Chengdu Shu Brocade Museum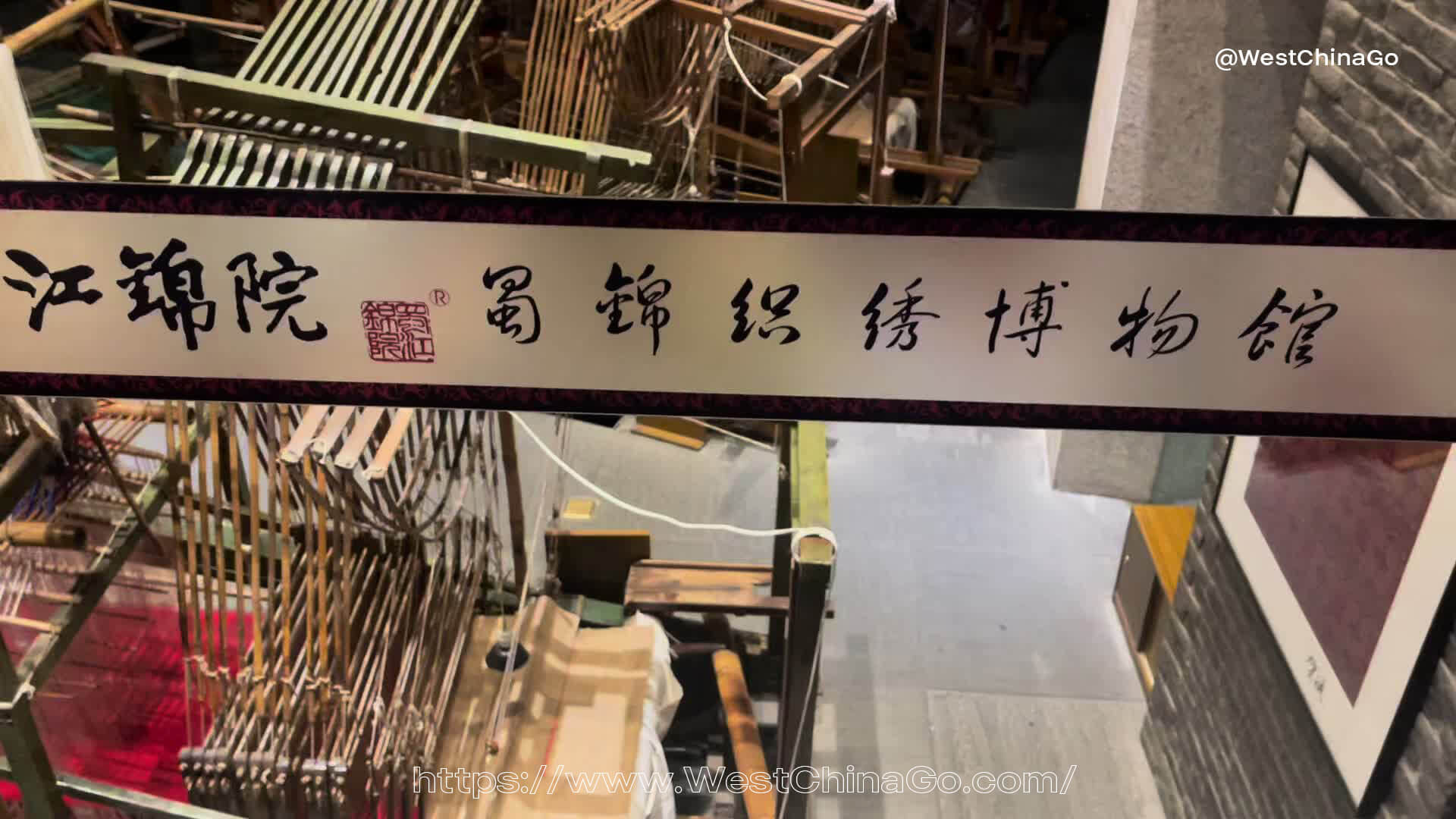 Chengdu Shu Brocade Museum Tourist Map
Chengdu Shu Brocade Museum Video