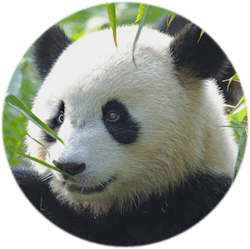 Lilian Xiao WestChinaGo Travel Service
China Tour
ChengDu Tour Guide
A visit to Chengdu could not be said to be finished without a visit to this Giant Buddha . It is like you have to go to the Great Wall if you are in Beijing.
It is situated at a cliff in the confluence point of three rivers.The Buddha was built hoping to calm the rivers and save lives.
It was built more than one thousand years back.It probably reaches the height of a twenty floor building.Impressive.
To reach it, you could go by road but it would be at least 3 hours one way.
So this tour is what I am hoping for all along. Sitting in the comfort of a high speed rail and in 90 minutes , you will be there.
Still we started real early, our guide , Lillian, waited us at the hotel lobby. She is very polite, friendly and helpful.She obviously loved her job and has many information and stories to tell.
She took us to the nearest MRT station and we travel by the underground to the High Speed station. She already booked the ticket for us. (We have to give our detail to her earlier )(Also you must remember to bring along the documents for the security check )
Upon arriving, a very nice sedan car awaits me and my wife.
And so we were among the early lots there .
One thing is sure,. Do not go thee in the hot weather nor in the hot tourist season. Even in the off season , it took us more than one hour to get down from the Buddha head along a one-man -file staircase down to the sea level. I heard it may take you 3 hours just to wait for your turn to go down.
However, it is totally worth it.Who would not go up the slope of the Great Wall if you were there?
Then we have a special detour to visit a East Han Dynasty dig-inside-a -cliff cave tomb.It is probably 1500 year old . You will be surprised how already advance ans artistic they are in many aspects. I understand you can pick one among two or three choices. Remember to pick this one.
It is already two in the afternoon when all these were done.
We were driving back to the local town for a very good Chengdu lunch. One of the best we had.Even my wife, who could b picky, nodded with great approval.
After this late lunch, we drive around a bit before going bak to the rail station where we took the High Speed train again.
On departure, Lillian will make sure we know our ways or she could took us back to our hotel.
We finally parted in a fashionable walk . And it is already 6.00pm
And what a day !!
——————————-reviewed by Li S Hong Kong @dec 2017