ChengDu DuFu Thatched Cottage
ChengDu DuFu Thatched Cottage
Chinese Name:杜甫草堂
ADD: 四川省成都市青羊区青华路37号
Website: https://www.cddfct.com
Phone:+86 028-028-68921800
Opening Time:08:00~18:00
Tickets: 60 RMB/per
Virtual Tour:https://720yun.com/t/0d22amfvuus?pano_id=398973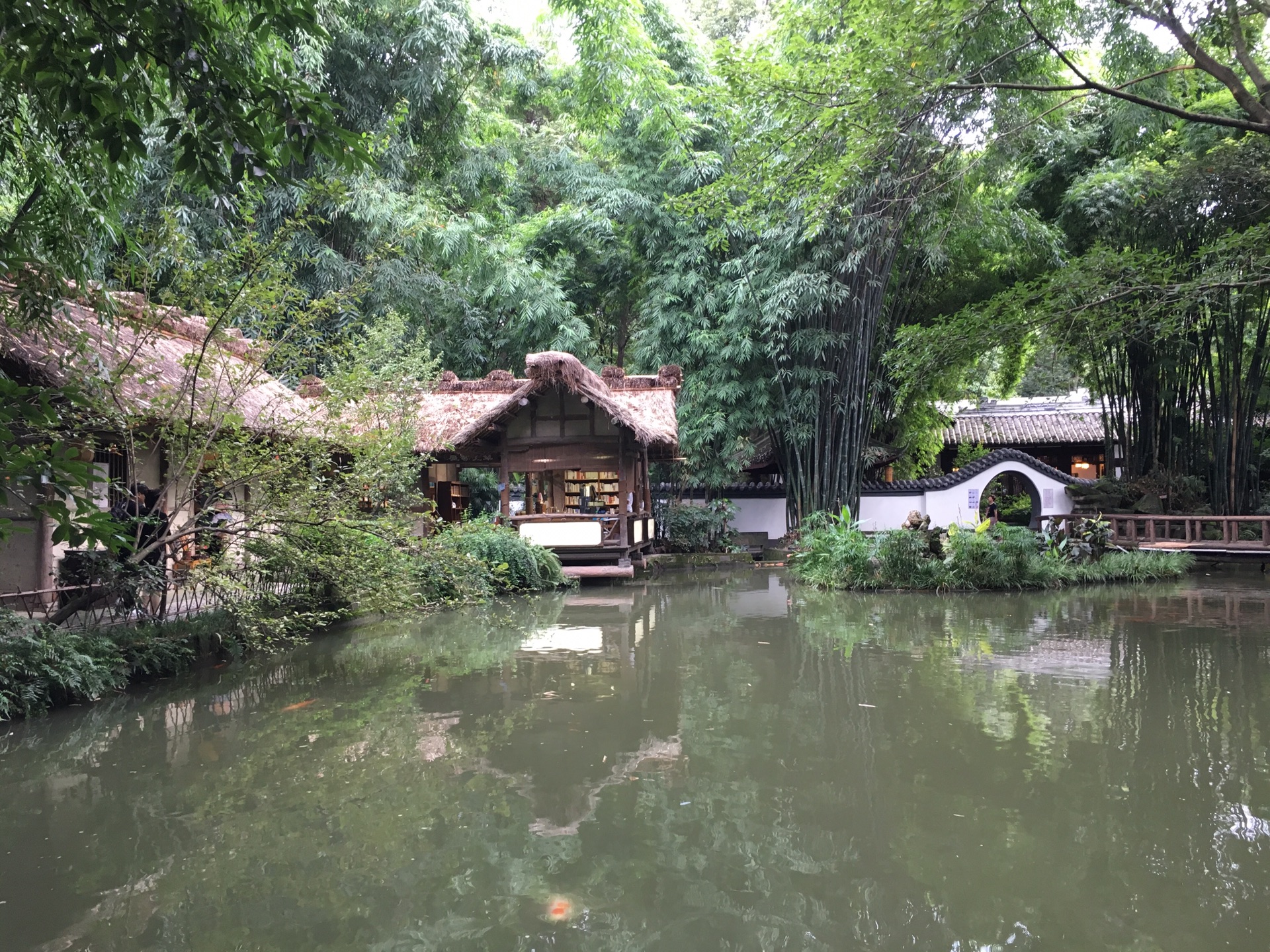 ChengDu DuFu Thatched Cottage
Dufu to Chinese people like Shakespeare to British.
Chengdu Du Fu Thatched Cottage is the former residence Du Fu, who lived there during the 8th century.

It is a must-visit destination for those interested in Chinese history, culture, and literature. The site provides a unique opportunity to experience the life and works of one of China's greatest poets and to see the architecture and lifestyle of the Tang Dynasty.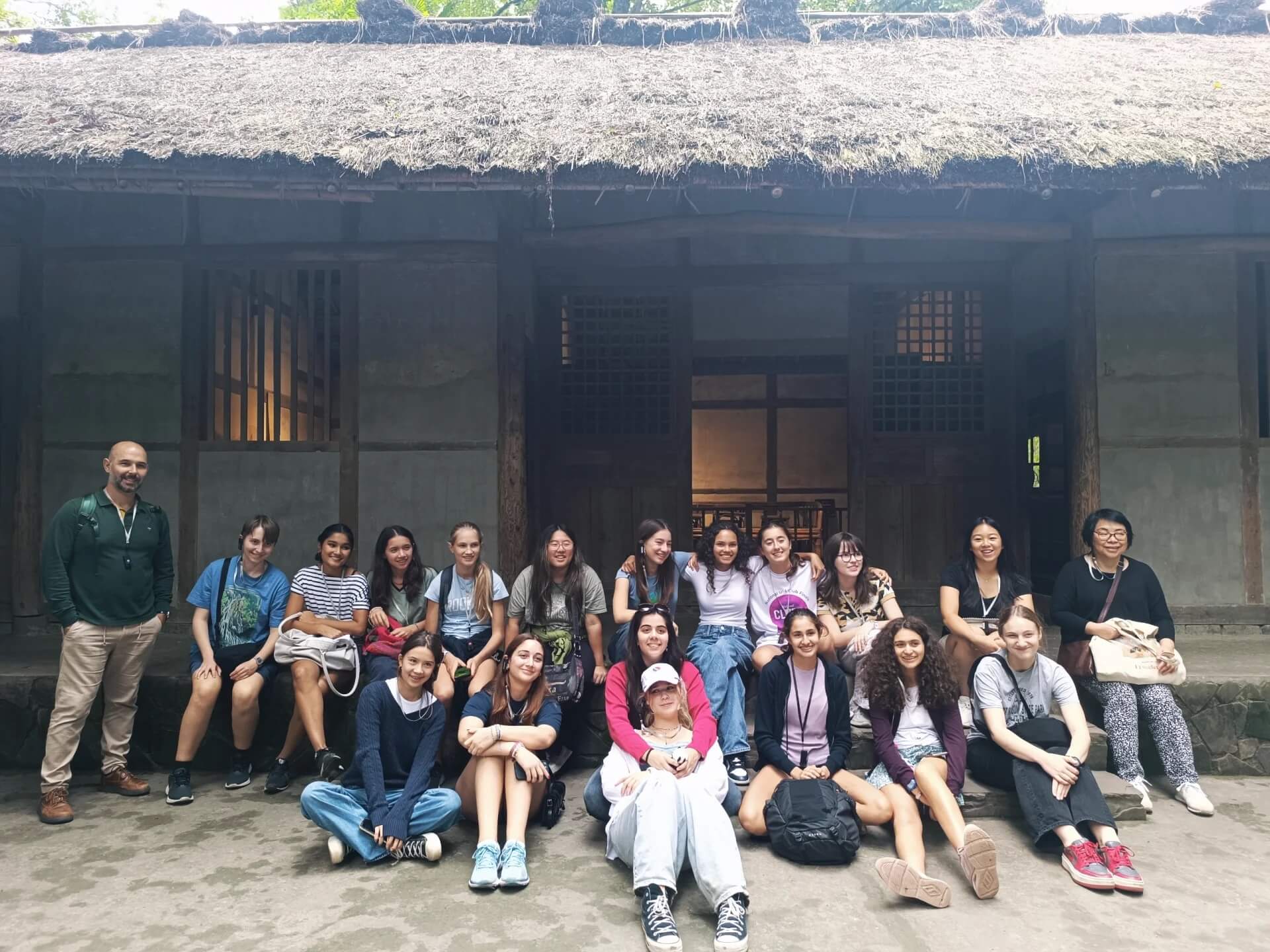 Highlights of Dufu Thatched Cottage
History and culture significance
Du Fu is one of the greatest poets in Chinese history, known for his works that captured the social, political, and natural landscapes of his time.

Chengdu Du Fu Thatched Cottage was his residence during a period of exile and poverty, and it was where he wrote many of his most famous poems.

The cottage has been restored and preserved over the centuries and now serves as a testament to Du Fu's life and works.
Architecture and layout
The cottage is designed in a traditional Tang Dynasty architectural style, featuring a courtyard, a pond, and a garden.

The buildings are made of wood, bamboo, and thatch, and are arranged in a symmetrical layout.
Museum and exhibitions
The museum at the cottage showcases the life and works of Du Fu, as well as the history and culture of the Tang Dynasty.

Exhibits include original and replicated works by Du Fu, as well as artifacts and relics from the Tang Dynasty.
Park and gardens
The site includes a park and gardens that offer visitors a peaceful and scenic environment to relax and enjoy the natural beauty of the area. The gardens feature a variety of plants, flowers, and trees, as well as walking paths and benches.
ChengDu DuFu Thatched Cottage Photo
ChengDu DuFu Thatched Cottage Video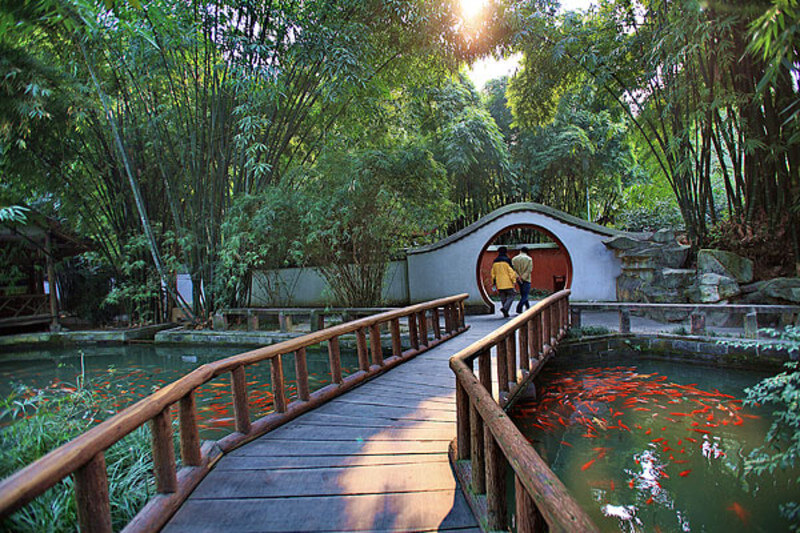 ChengDu DuFu Thatched Cottage Tourist Map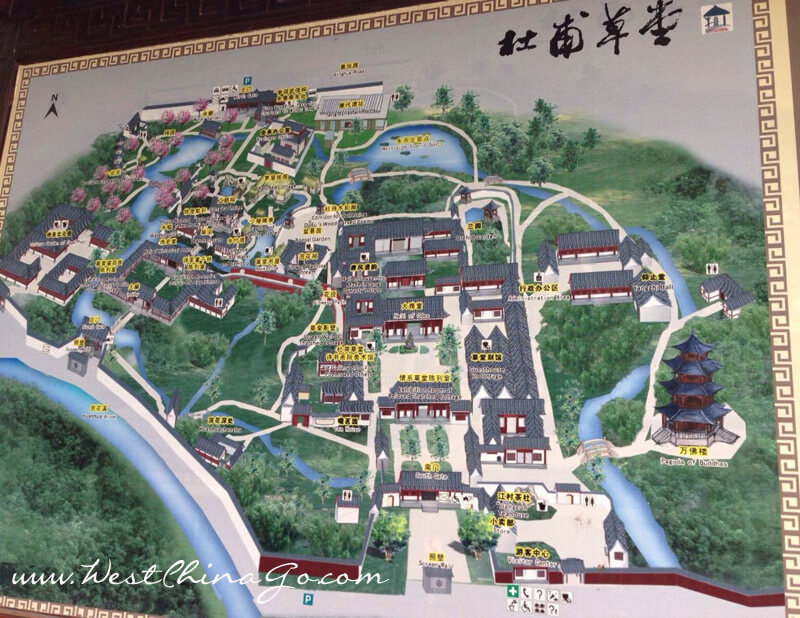 How To Get To ChengDu DuFu Thatched Cottage
By Taxi
from city center to ChengDu DuFu Thatched Cottage , expense is about 30-100 rmb
Practical Chinese:for taxi driver
Please take me to ChengDu DuFu Thatched Cottage
请载我到杜甫草堂
By Subway
Line 4. to CaoTang North Road, Exit B. – Keep straight walking 15 minutes to QingHua Road for arrival
chengdu metro map