SiChuan Opera
Chinese Name: 蜀风雅韵川剧 变脸秀
Foreign name: chengdu face changing show
Address:ShuFengYaYun 成都琴台路蜀风雅韵(成都市青羊区琴台路23号市文化公园内)
starting time:20:00 PM
Duration: 20:00 PM–21:30 PM
Price Type:VIP A B Class
Price: 40 usd / 32 usd / 29 usd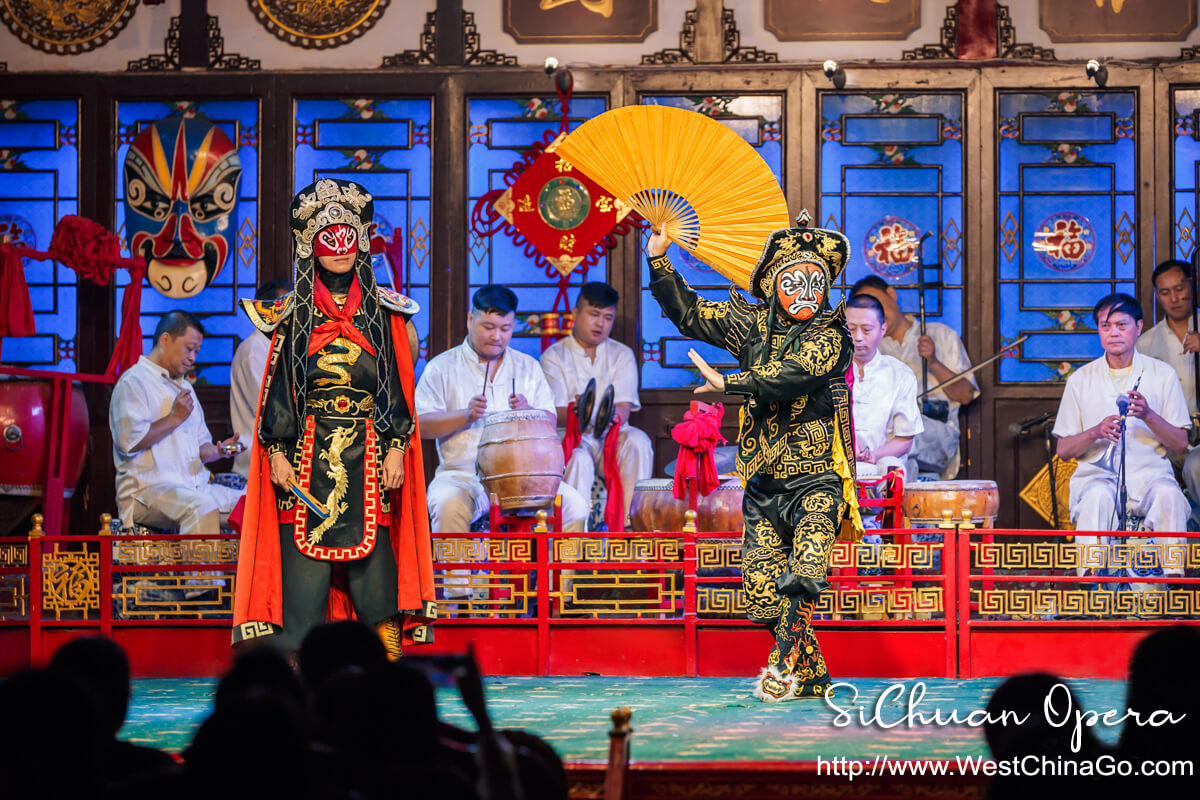 Chengdu Face Changing Show
Sichuan Opera,is night entertainment while in chengdu tour,most tourist will choose this program.including ancrobat,sing,stunt…worthy to watch.
Things to do
1.Watch a Sichuan Opera Show
The main attraction at the opera house is the Sichuan Opera performances, which showcase traditional Chinese opera and music.
The performances include a variety of acts, such as singing, dancing, acrobatics, and puppetry, and are performed in the Sichuan dialect.
2.Experience the face-changing performance
One of the most iconic elements of Sichuan Opera is the face-changing performance, where performers change their masks with lightning speed to reflect different emotions and characters.
3.Try the massage and ear-picking
4.Visit the back stage and learn about Sichuan Opera culture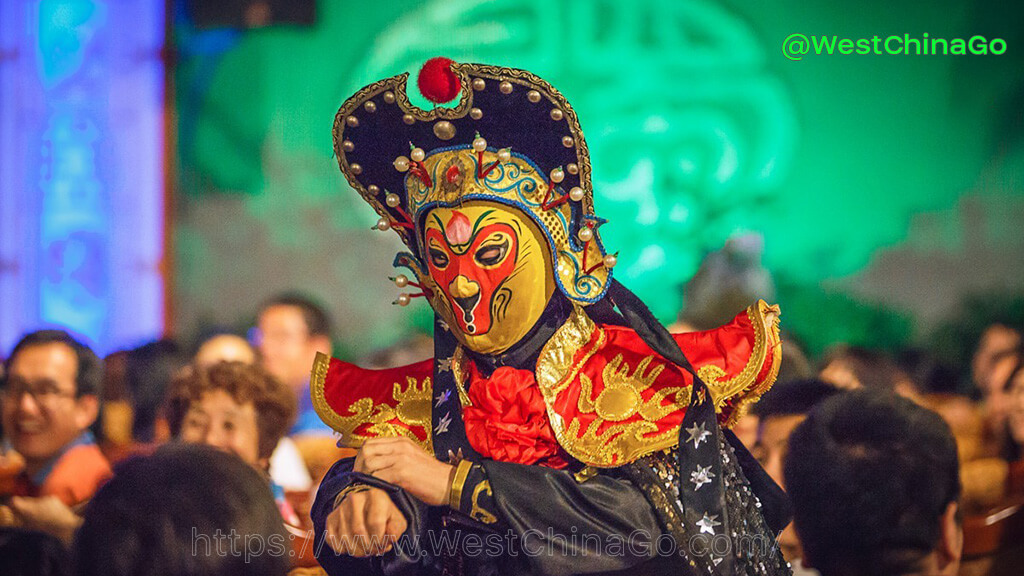 SiChuan Opera Video
SiChuan Opera Photo
Book SiChuan Opera Tickets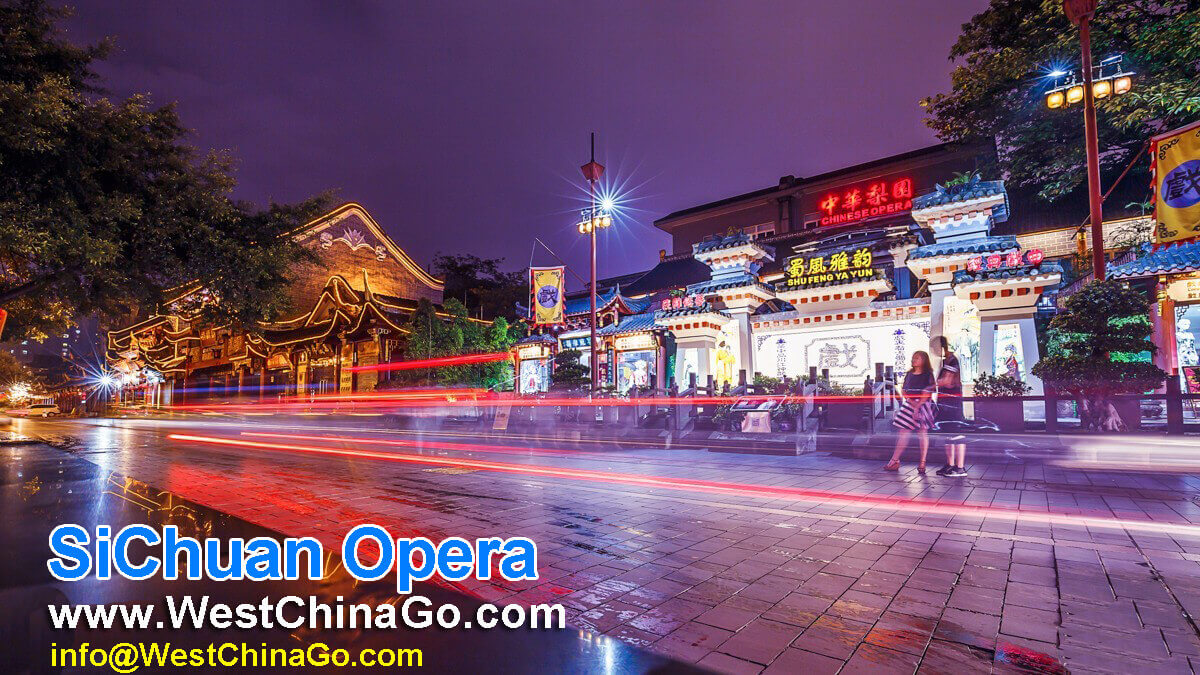 Chengdu Face Changing Show Tickets
Vip A class B class Tickets
Costume experience
pick ears
Visit the backstage preparation area
SiChuan Opera Seat Map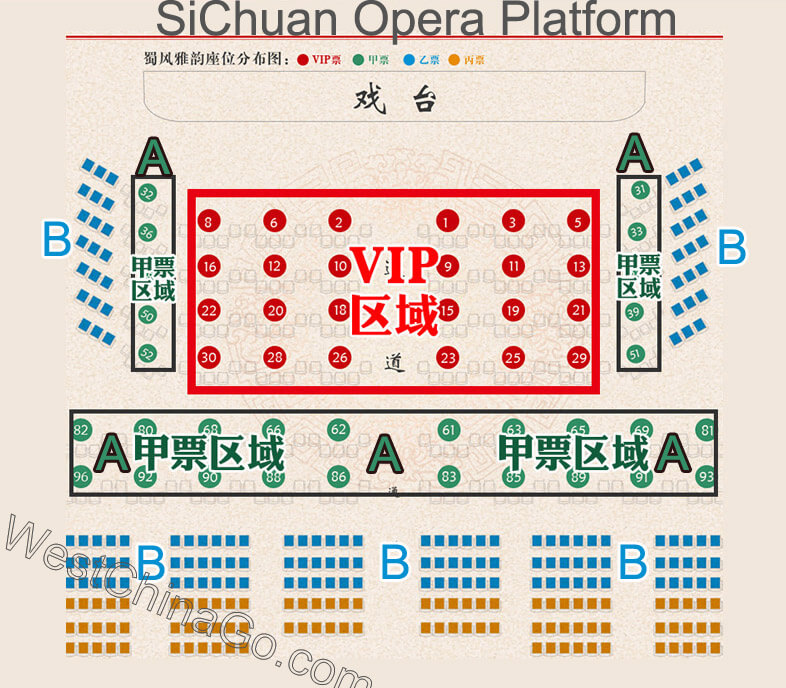 How To Get To ShuFengYaYun
By Taxi
from city center to qintai road,cost is about 30-100 rmb
Practical Chinese:for taxi driver
Please take me to shufengyayun
请拉我到琴台路的蜀风雅韵(文化公园)
By Subway
chengdu metro line 2, get off at tonghuimen,exit from A outlet ,then walk 3-5 mins
chengdu metro map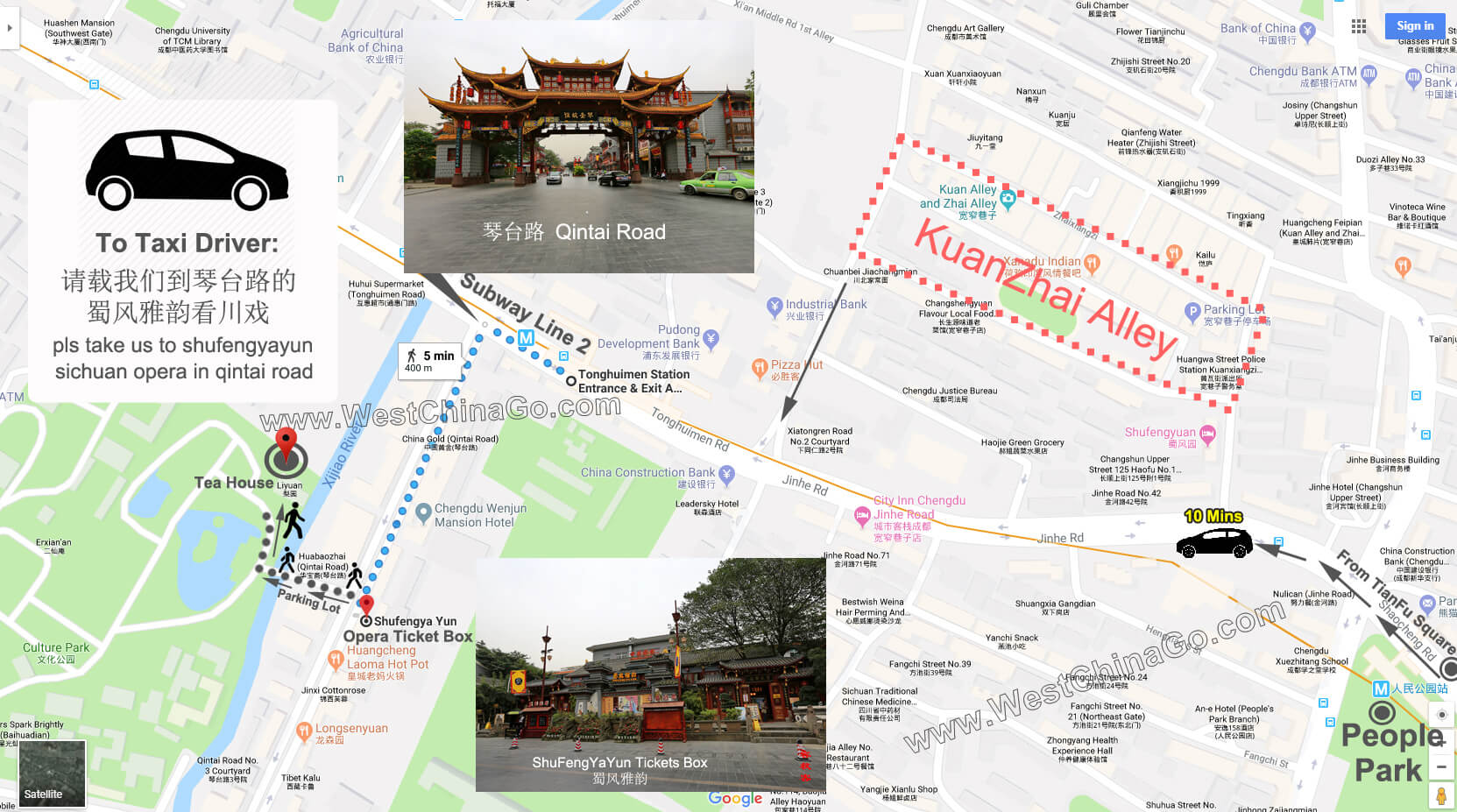 SiChuan Opera Guide
1)VIP Class Tickets
sichuan opera VIP Class seating includes entrance ticket to front-central seating area, tea service and one of the following: massage, ear-grooming, or photo opportunity while dressing up in opera costume.
2)A Class Tickets
A Class seating includes entrance ticket to rows 1-4 behind VIP area, tea service and 1 option:costume experience
3)B Class Tickets
B-Class seating includes entrance ticket to seats in rows 5-7 and tea service