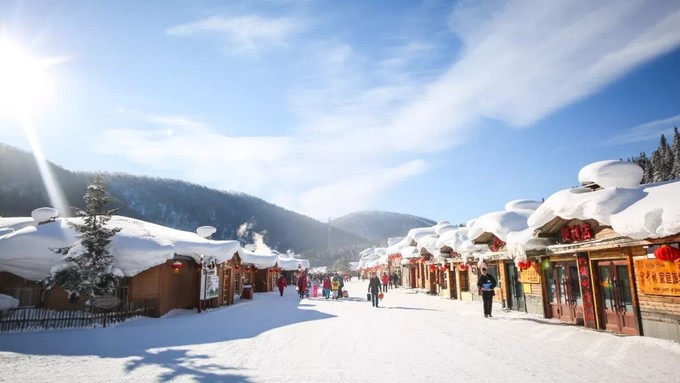 China Snow Town
Chinese Name: 雪乡
Add: 牡丹江市海林市大海林林业局双峰林场
Opening Time: All Day
Tickets: 75 CNY
Tel: 400-000-0453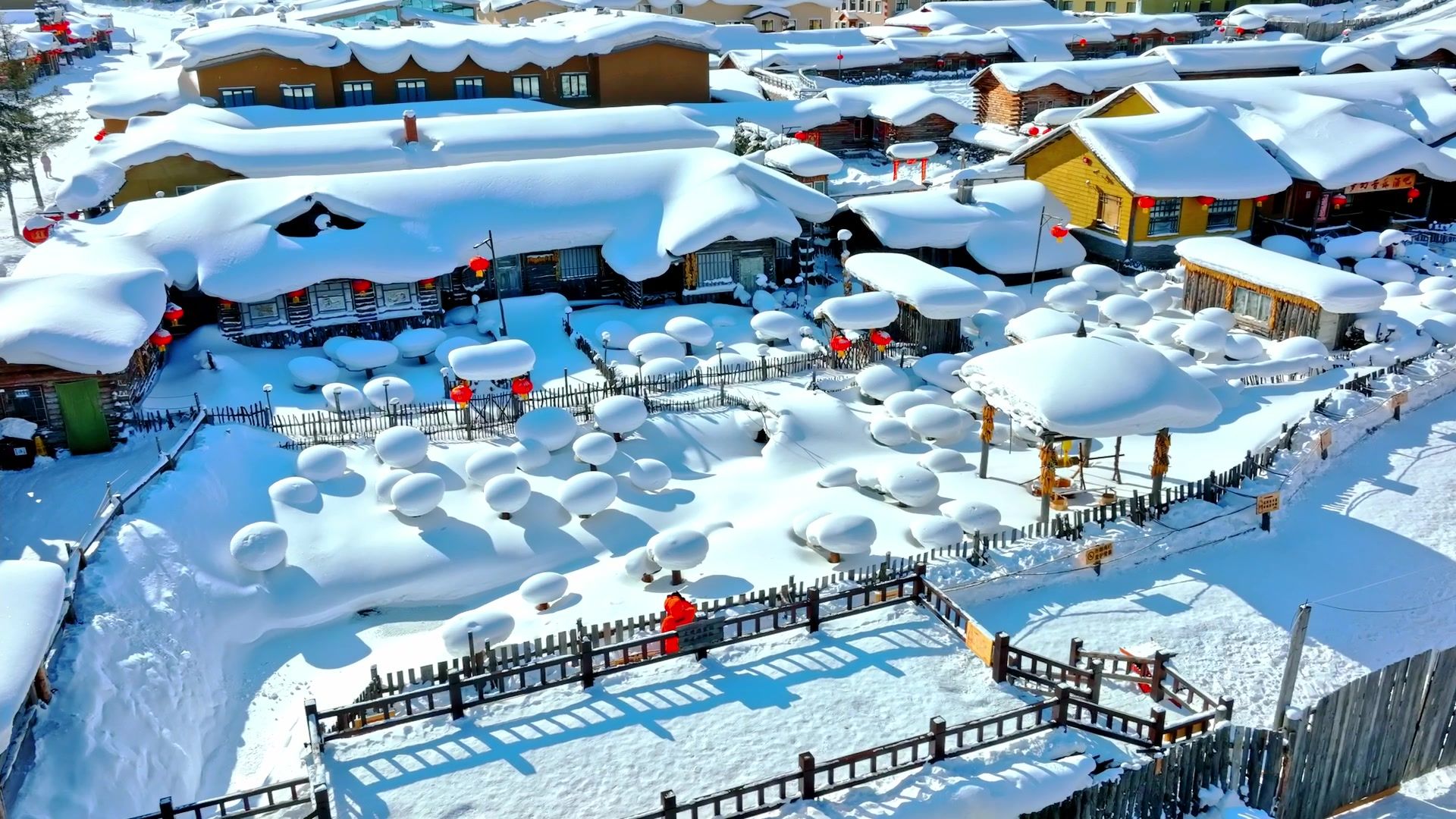 China Snow Town
Xuexiang is also called Shuangfeng Forest Farm. The snow here is of good quality and high viscosity. In winter, various snowdrift shapes can be seen naturally, including the famous "snow mushrooms". In Xuexiang, you can go skiing, play snow circle, or get up early in the morning to watch the sunrise on a snowmobile.
Xuexiang is located in the southwest mountainous area of Hailin City. There is frequent snowfall in this area, and there is a snow accumulation period of seven months every year. Among them, December to March of the following year is a good time to visit Xuexiang. The snow is thick and there are quite a lot of tourists. Xuexiang is a small village, and Xueyun Street is the busiest place in the village. There are various shops and hotels on both sides of this nearly 500-meter-long street. At night, the red lanterns hanging in front of the shops look very festive.
You can buy frozen pears and frozen persimmons on Xueyun Street, or go to a bar decorated with old-fashioned locomotives to experience a different atmosphere. The "Dream Home" on Xueyun Street, where you can see all kinds of beautiful "snow mushrooms", can be regarded as a well-known scenic spot in Xuexiang, and the small hill behind "Dream Home" is a good place for photography.
Many people come to Xuexiang to do two things. One is to go to the ski resort near the village to ski, play snow circle, have a snowball fight, and have a good time. It is cheaper to hire a coach here. Another option is to watch the sunrise on Dabaldingzi Mountain or Leymus chinensis Mountain on the outskirts of the village, but whether you can see the beautiful sunrise depends entirely on chance.
Speaking of "Xuexiang", we have to mention "Snow Valley". There is a Leymus chinensis mountain between Snow Valley and Xuexiang. Many outdoor enthusiasts will experience crossing Leymus chinensis mountain. Crossing from Snow Valley to Xuexiang through Leymus chinensis is the so-called "front wear", and crossing from Xuexiang to Snow Valley is "backward wear". If you want to go to Leymus chinensis mountain to watch the sunrise early in the morning, it is recommended to start from Xuexiang to go up the mountain, which is relatively difficult. will be smaller.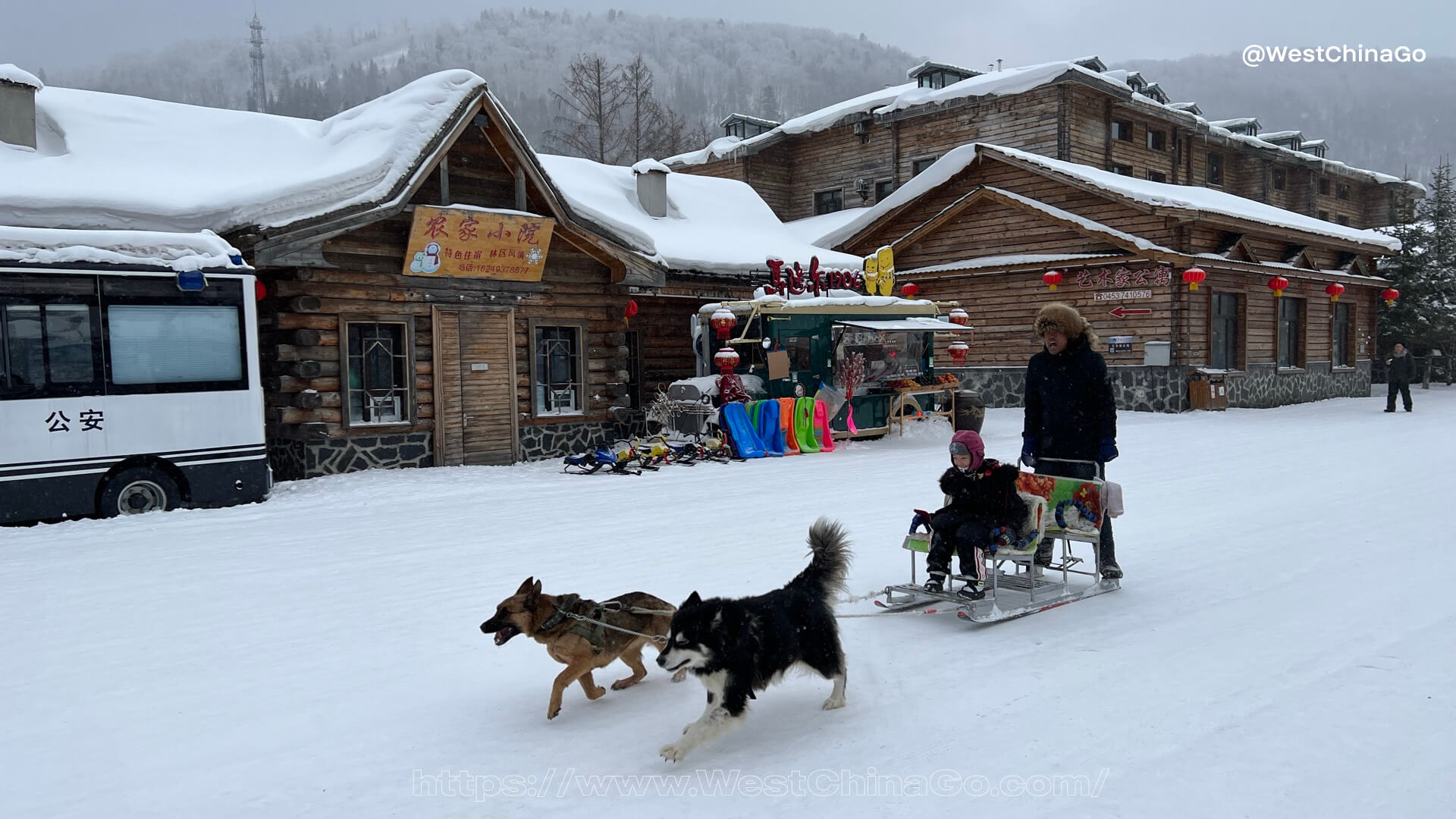 China Snow Town Tourist Map
Harbin China Snow Town Transfer: Car Rental with Driver
China Snow Town Video