HuNan Fenghuang Ancient town
Phoenix Town
Chinese Name:凤凰古城
Add:湘西土家族苗族自治州凤凰县凤凰古城
started time:1704
Tickets:135 CNY 凤凰古城风景名胜区九景(含夜游沱江)
from Zhangjiajie to fenghuang: 236 KM, 3.5 H
Tel:(0743)3229364/3502059
Opening Time:06:30-18:00 (April 1st – November 15th)07:30-17:30 (November 16th – March 31st)

HuNan Fenghuang Ancient town
The majestic ancient city walls, the neat and uniform stilted buildings, the grey and smooth stone road, the Miao girls by the Tuojiang River… These are the first impressions of the ancient city of Phoenix. Phoenix is located in Xiangxi, Hunan Province. It is a county where ethnic minorities mainly Miao and Tujia gather. It has a long history and was once called "the land of barbarians". However, a "Border Town" brought this ancient city to the world.
Today's Phoenix is "the most beautiful town in China" in the mouths of New Zealand writer Rewi Alley and the "painting town" described by painter Huang Yongyu. It is comparable to the ancient city of Lijiang in Yunnan and the ancient city of Pingyao in Shanxi. It is an ideal for many tourists to travel, sketch and photograph. place
HuNan Fenghuang Ancient town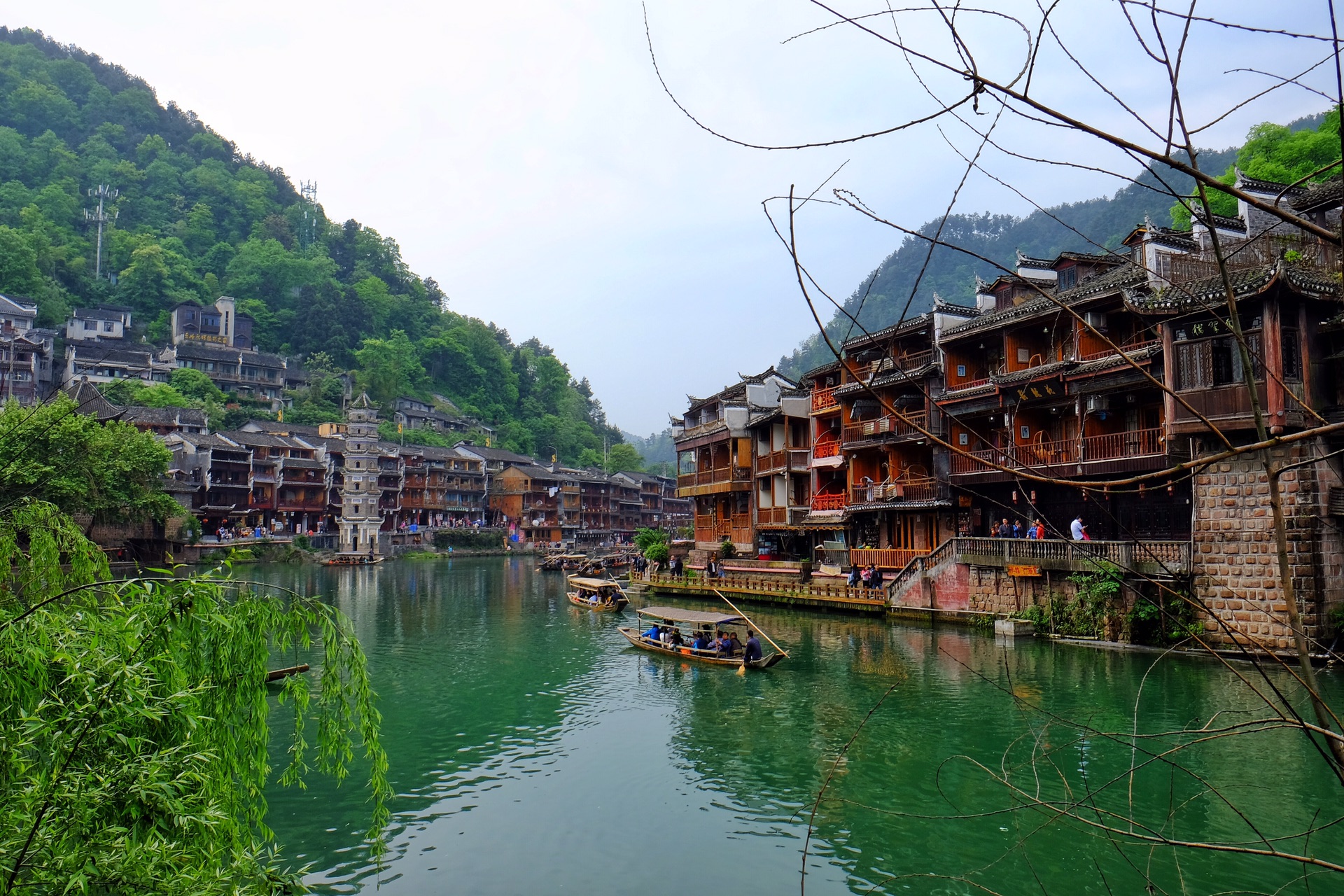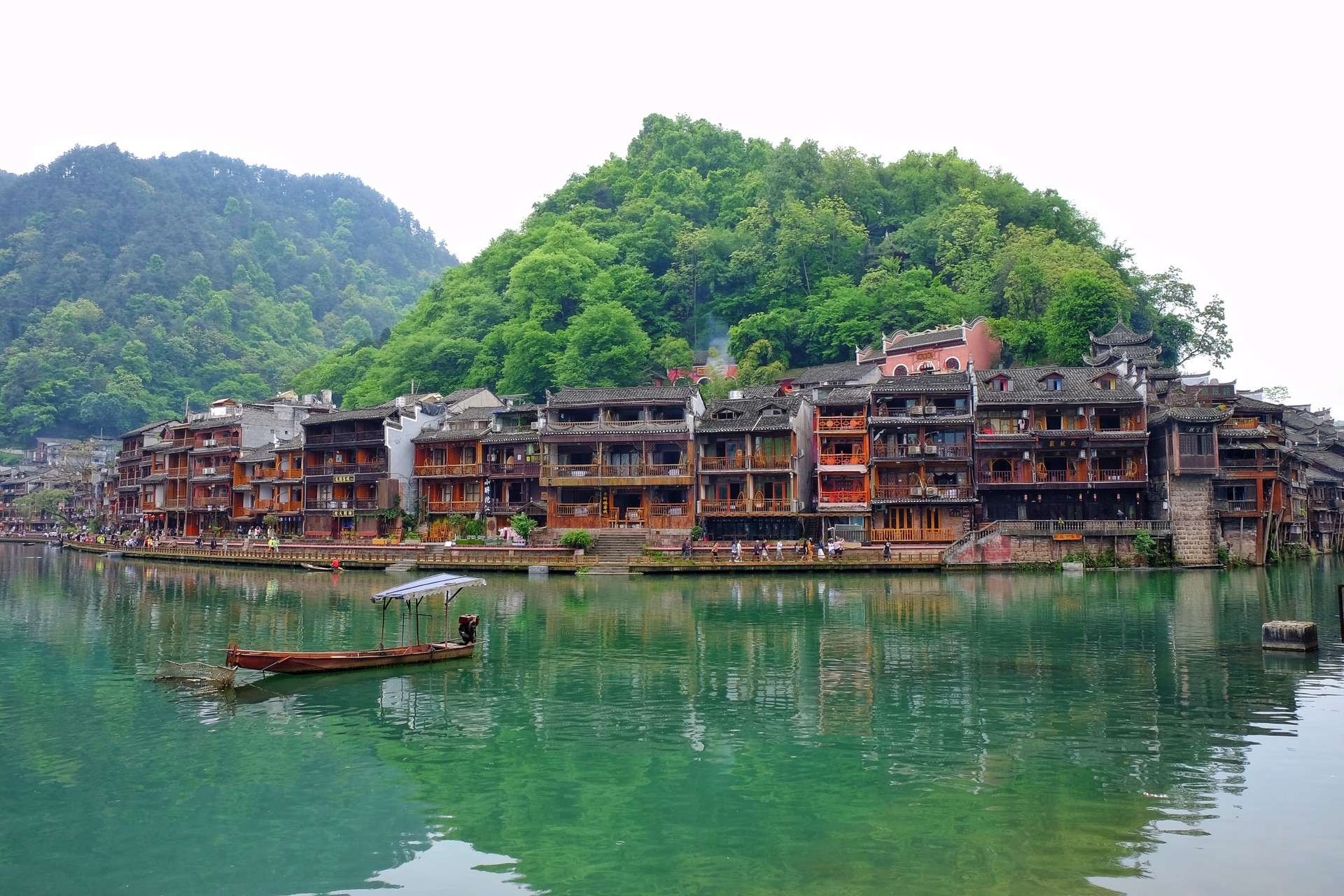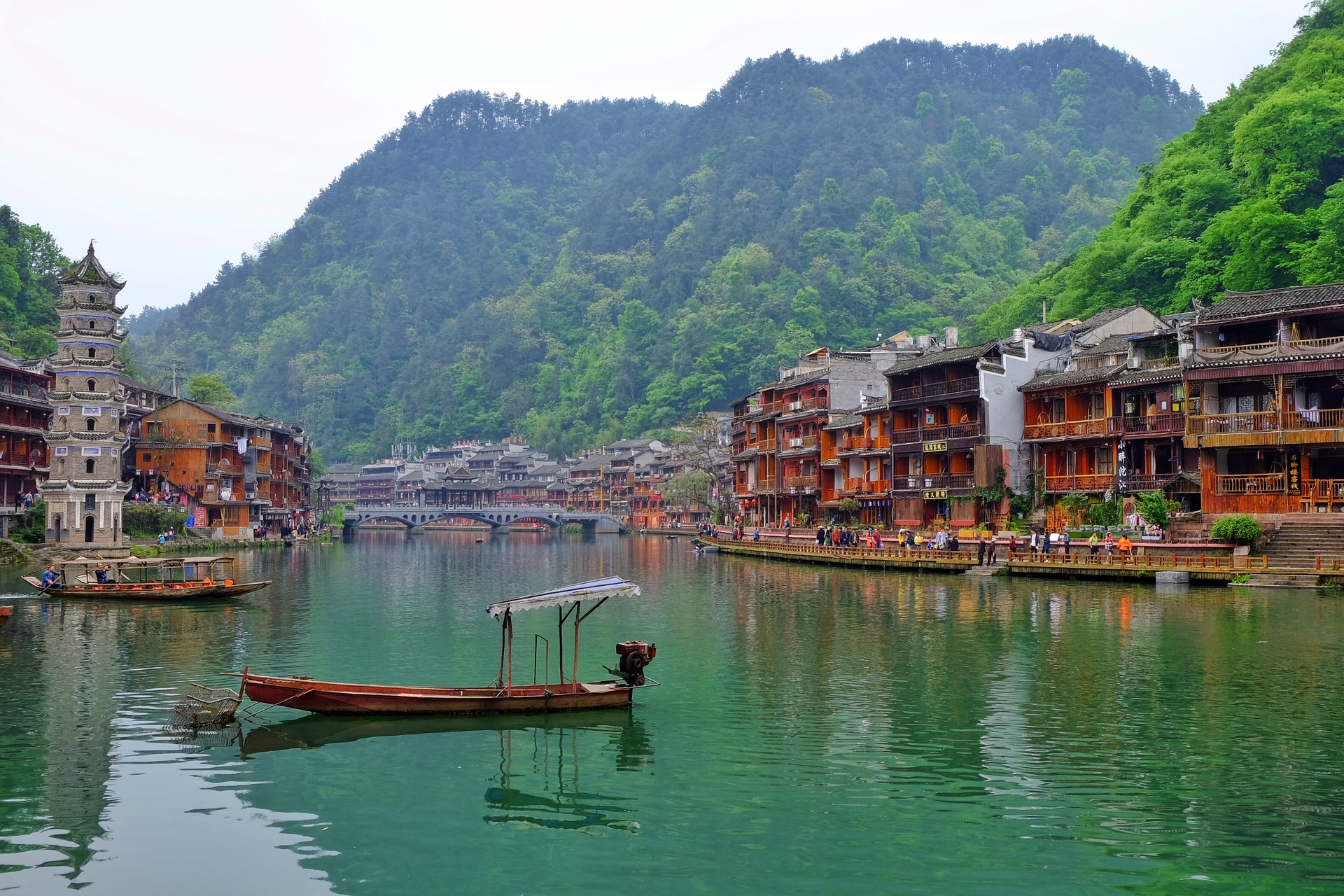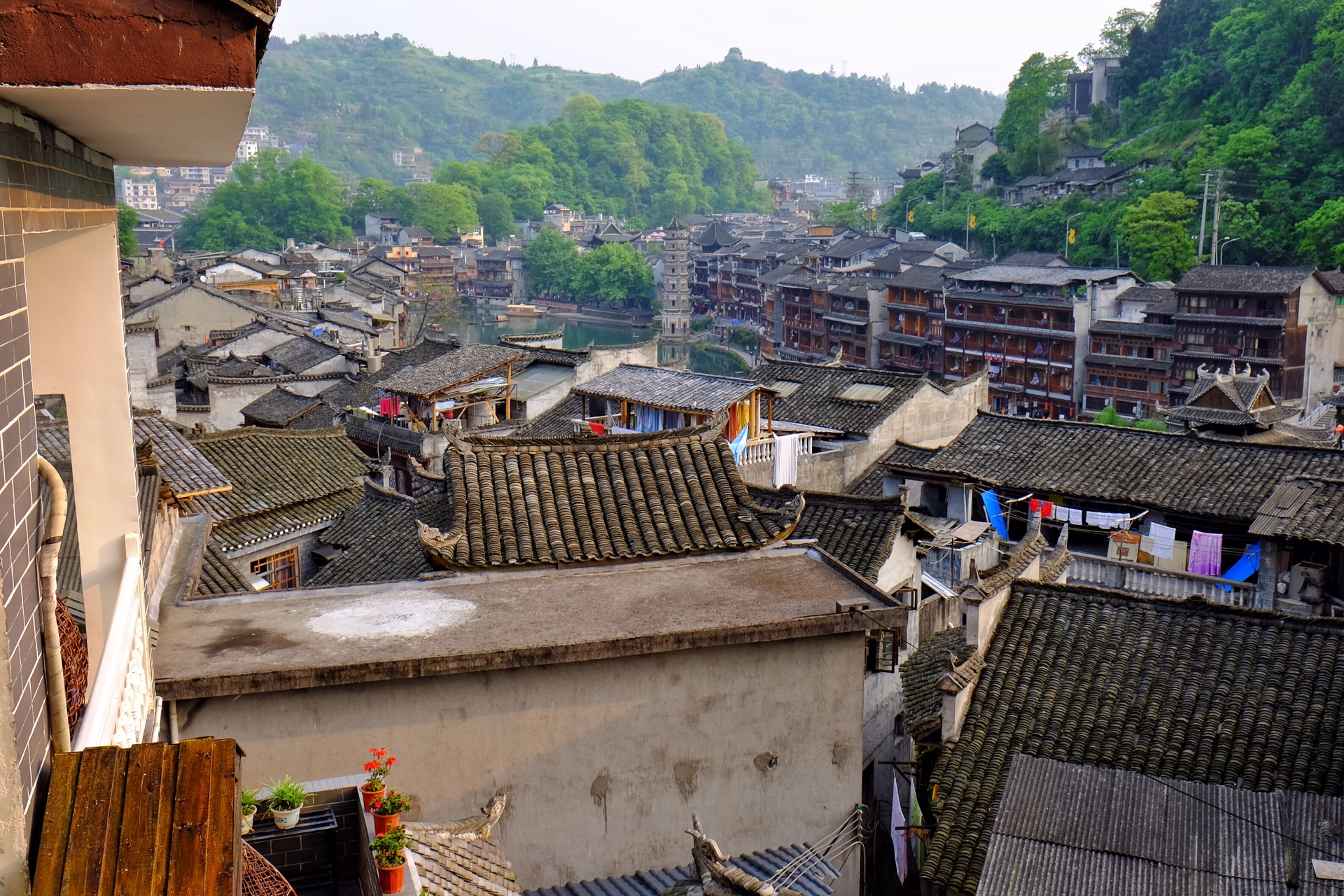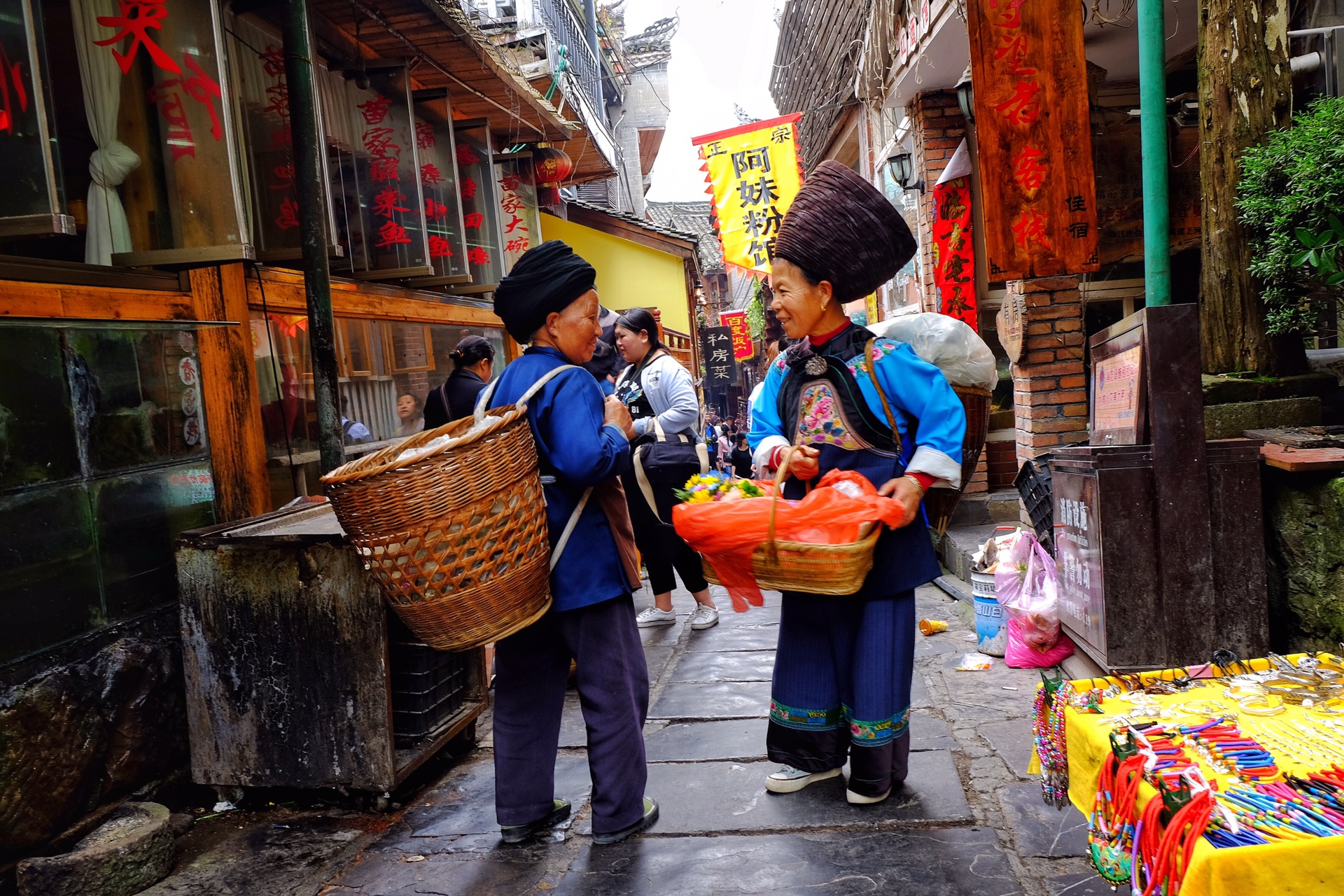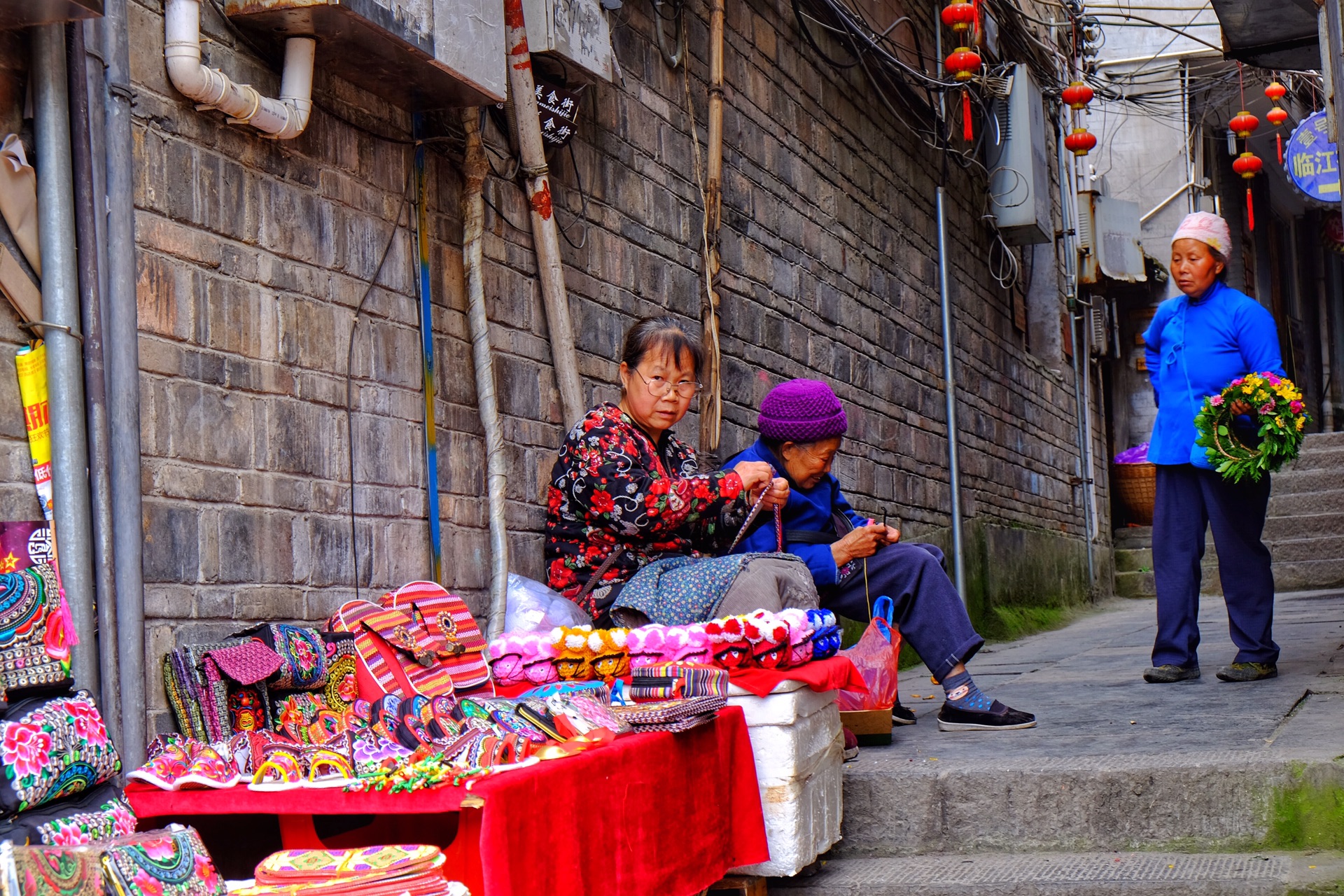 HuNan Fenghuang Ancient town Tourist Map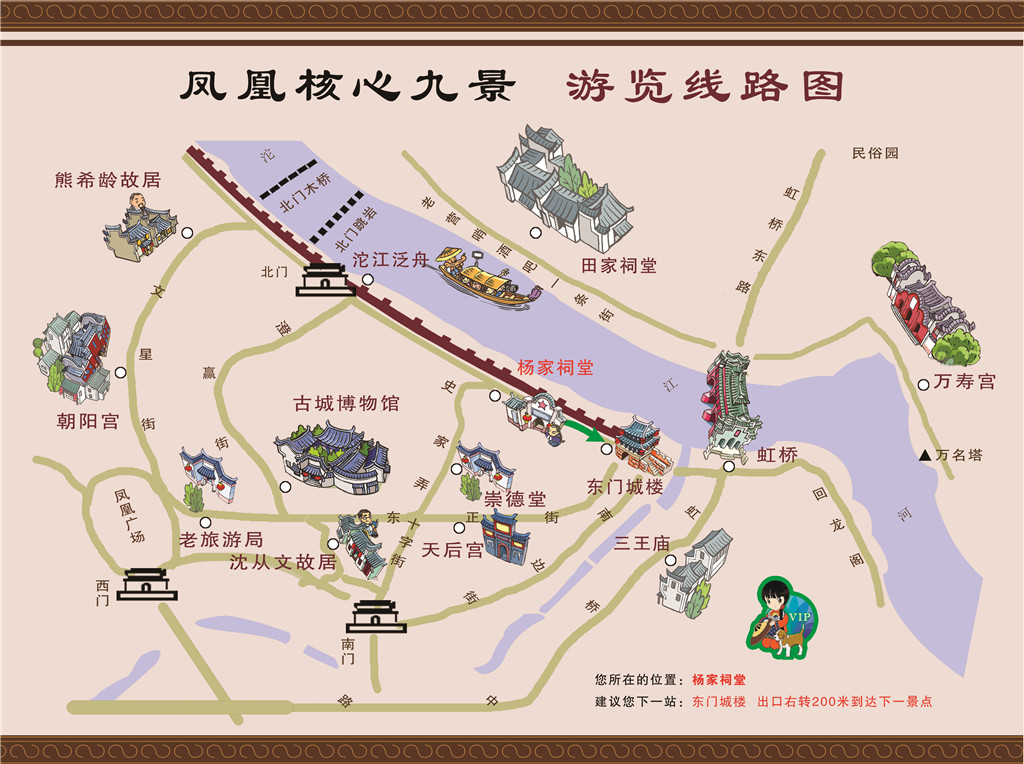 best time to travel
The best travel season in Phoenix is from March to November every year.
March-April: In the early spring of the ancient city, the Tuojiang River is misty and rainy in the morning, and the scenery is picturesque.
May-October: At this time, the ancient city is the most popular, and the Tuojiang River is singing every night in summer; after autumn, fresh kiwi fruit and wild chestnut begin to mature.
November-March: Phoenix enters winter, so there are fewer tourists and a chance to see a silver-clad ancient city
How To Get To Phoenix Ancient Town from Zhangjiajie
By Car Rental with driver:please contact westchinago consultant
By public bus: From the airport to Zhangjiajie Bus Station, take a direct bus to Phoenix. There are many trains, basically every hour, the journey takes 3.5 hours, and the fare is about 80 yuan.
By train: You can take the bus from Zhangjiajie Railway Station to Jishou City, and then transfer to the minibus to Fenghuang. There are more trains to Jishou in the afternoon, the departure time is 17:38, 18:30, 17:58. The last bus from Jishou to Phoenix is about 20:30.
Other ways: Take the bus from the airport to Changsha South High-speed Railway Station, take the high-speed train to Huaihua, and the journey takes about 1 hour and 40 minutes. Take the bus from Huaihua South Railway Station to Huaihua West Bus Station, and then transfer to the direct bus to Fenghuang.
Phoenix Ancient Town Travel Guide
Phoenix is the place with the most bars in western Hunan towns. After shopping, boating, and village tours during the day, when night falls, local people, especially young people, often go to bars to meet or chat.
In addition, Fenghuang County often holds folk song and dance performances of the Fenghuang Miao and Tujia people in the evening, or large-scale bonfire parties, and many foreign tourists will take the initiative to participate in it to experience the customs and customs of western Hunan.