Chongqing people's auditorium
Chinese Name: 重庆市人民大礼堂 Great Hall of the People
Address: 重庆市渝中区人民路172号
Tel: +86 023-63857729
Opening Time:08:30-17:00 (January 1st – December 31st Monday – Sunday)
Recommended Visiting Time:1 H
Tickets : 10 CNY
offical website:http://www.cqdlt.cn/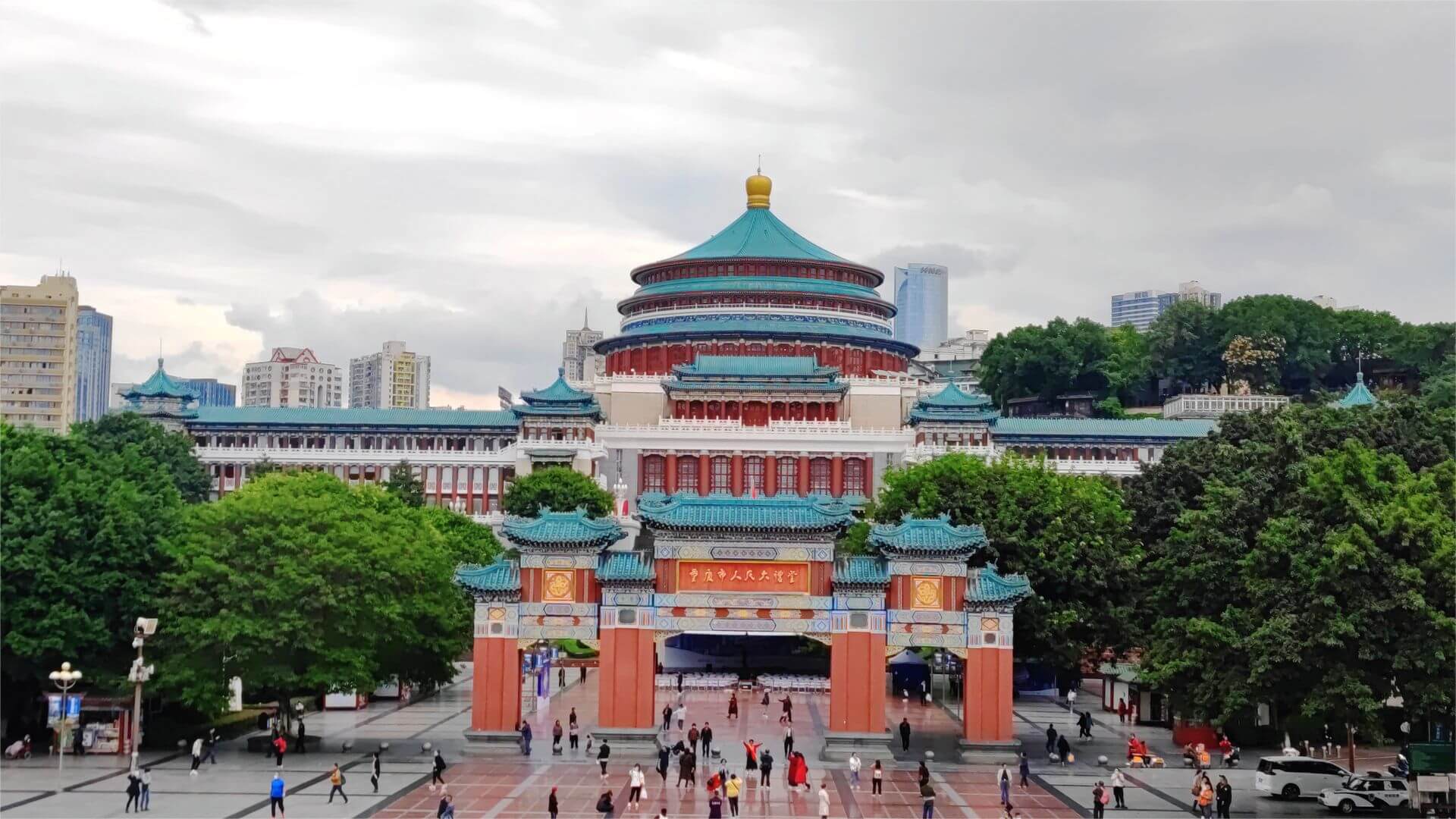 Chongqing people's auditorium
·Chongqing People's Auditorium is located on Renmin Road. It was built in the 1950s. It is an antique ethnic building complex and one of Chongqing's unique landmark buildings.
·The auditorium adopts the architectural features of the Ming and Qing Dynasties, the traditional central axis is symmetrical, and its appearance imitates the Hall of Prayer for Good Harvest in the Temple of Heaven in Beijing.
·Chongqing is the center of large-scale gatherings and performances. Important meetings and international conferences such as the party congress, the people's congress, the political association, and the directly-governed listing unveiling meeting are held here.
·At night, the auditorium is very beautiful under the illumination of lights. There are many local aunts dancing on the square in front of the auditorium.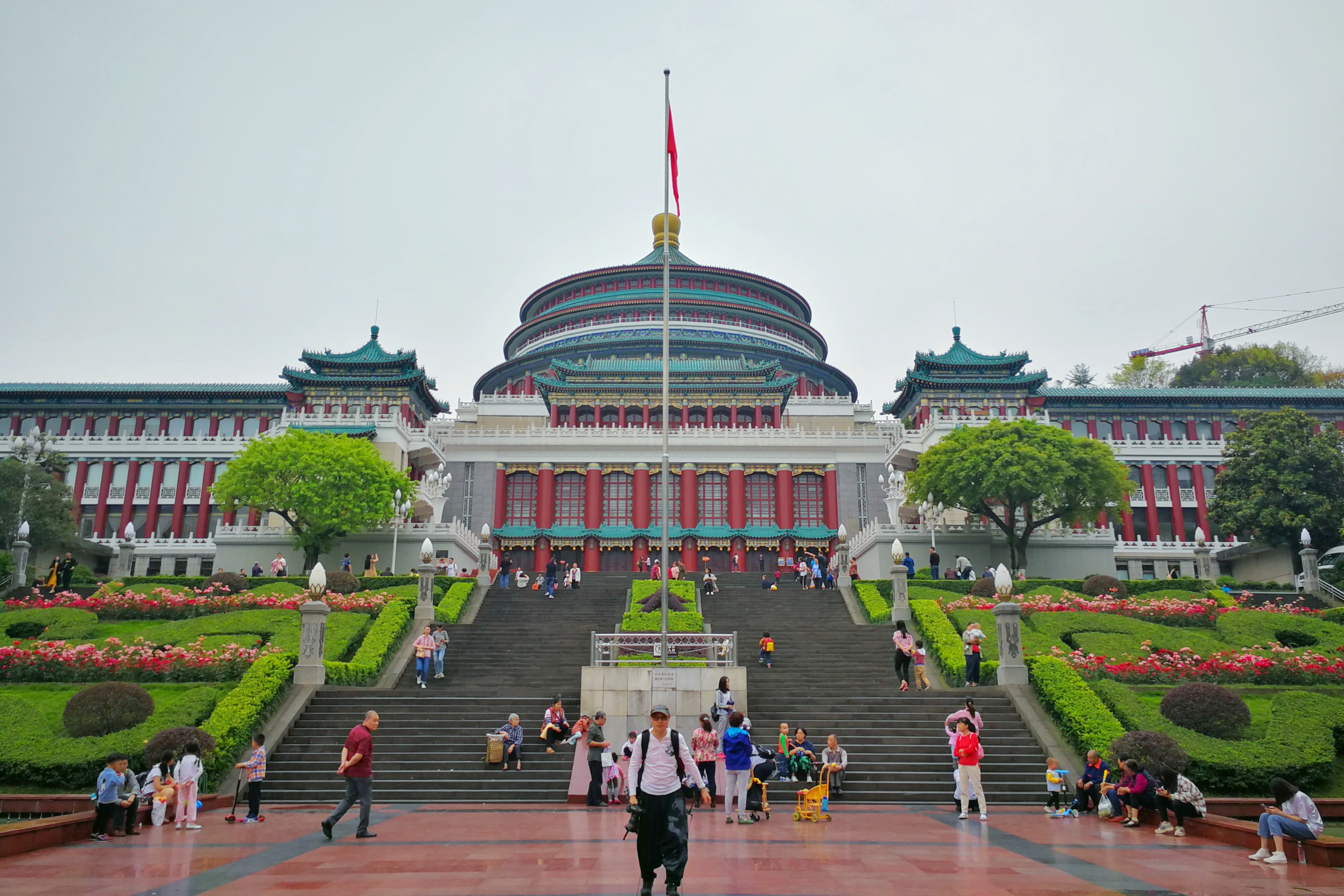 Chongqing people's auditorium Video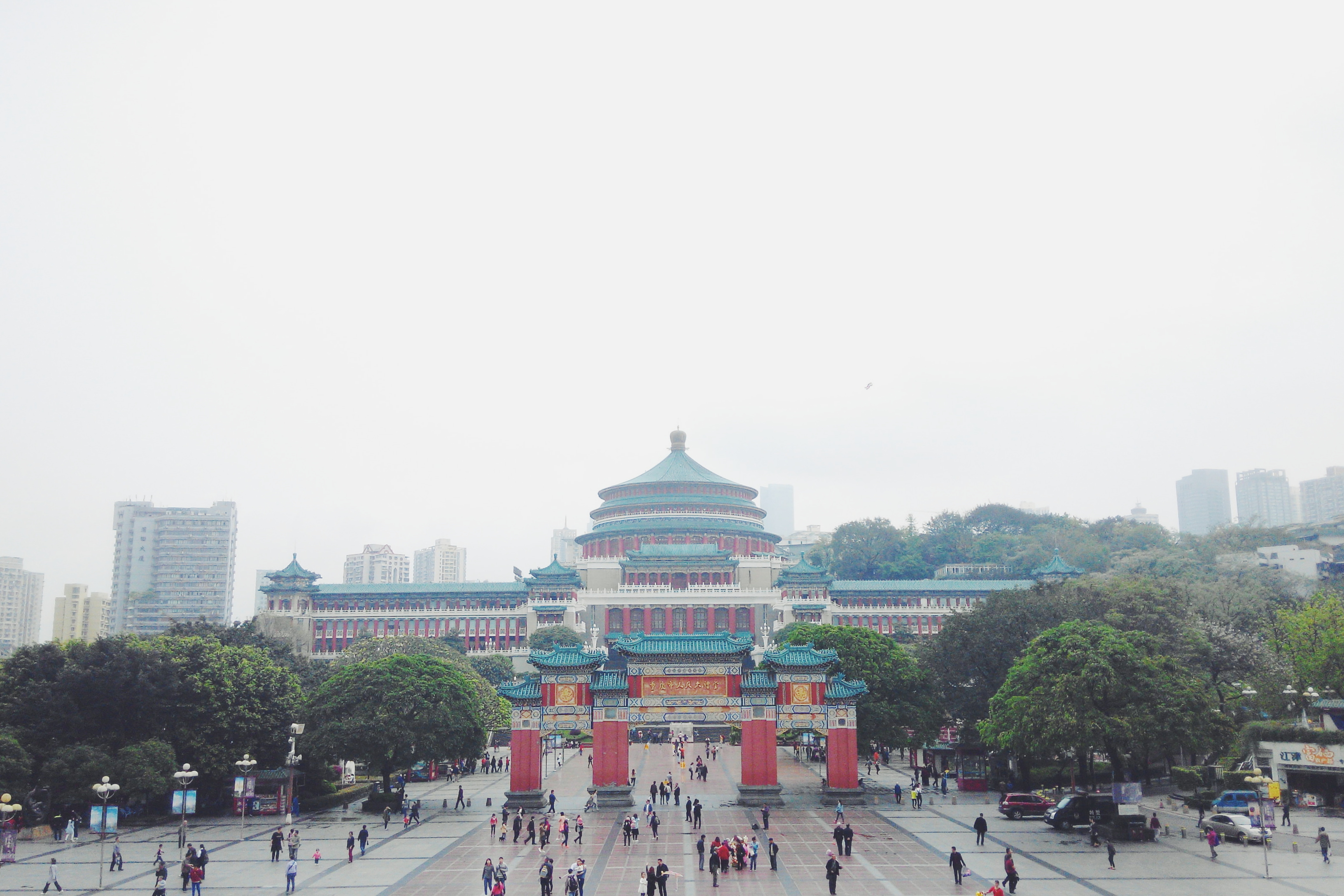 Chongqing people's auditorium Photo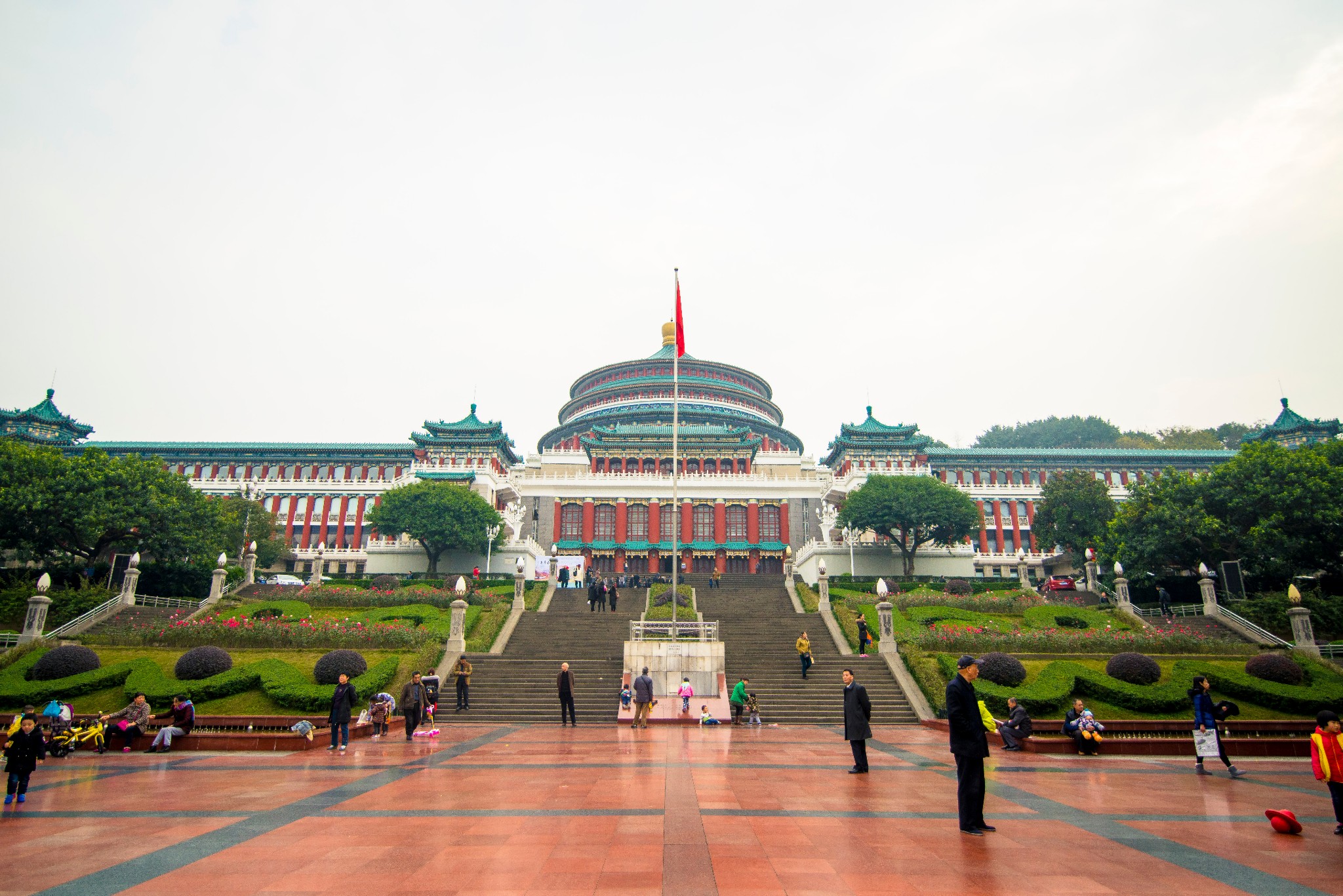 Chongqing people's auditorium Tourist Map
How To Get To Chongqing people's auditorium
By Taxi
ChongQing Great Hall of the People
Practical Chinese:for taxi driver
pls take us to Great Hall of the People
请载我们到重庆市人民大礼堂