ChongQing Wulong Karst National Park
Chinese Name:武隆喀斯特旅游区
Phone:023-77826600;4008023666
Add: 重庆市武隆区仙女山镇
Sightseeing Car: 15元/人
Opening Time: 8:30-17:00
Visiting Time:3 H average
Website: http://www.wlkst.com/
Three Natural Bridges Tickets(天生三桥):125 CNY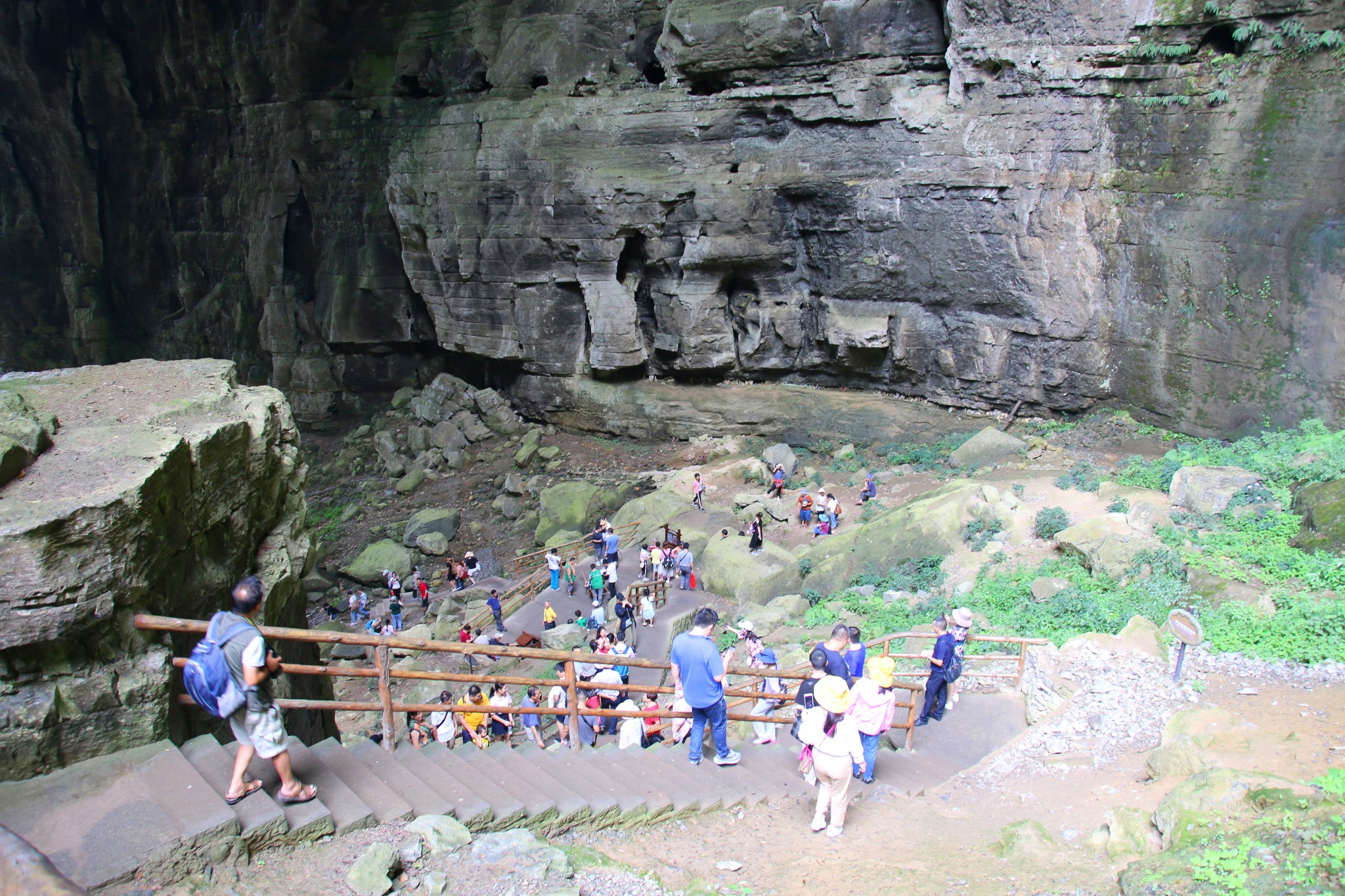 Wulong Karst National Park
The Wulong Karst is a karst landscape located within the borders of North-east Wulong County, Chongqing Municipality, China.and 2H Car Ride/ 190 KM from chongqing city,It is divided into four areas containing the following
the Three Natural Bridges(天生三桥)
Longshuixia Ground Fissure Gorge Scenic Area |Rift(龙水峡地缝)
Furong Cave (芙蓉洞)and FuRong River
Fairy Mountain Forest Park Scenic Area (仙女山森林公园)
The place most tourist go to is Three Natural Bridges and Ground Stictch
• Wulong Downtown—Three Natural Bridges:20 KM
• Fairy Mountain Forest Park—Three Natural Bridges:15 KM
• Furong Cave—Three Natural Bridges: 30 km
Three Natural Bridges is connected with Longshuixia Ground Fissure Gorge Scenic Area,but you need pay another tickets for admission
Wulong Karst National Geology Park as a UNESCO World Heritage Site,can see the natural formation of tiankeng, ground seams, canyons, caves, alpine grasslands and so on.
it's also part of Shooting location of famous movie:"Transformers 4 " "Curse of the Golden Flower"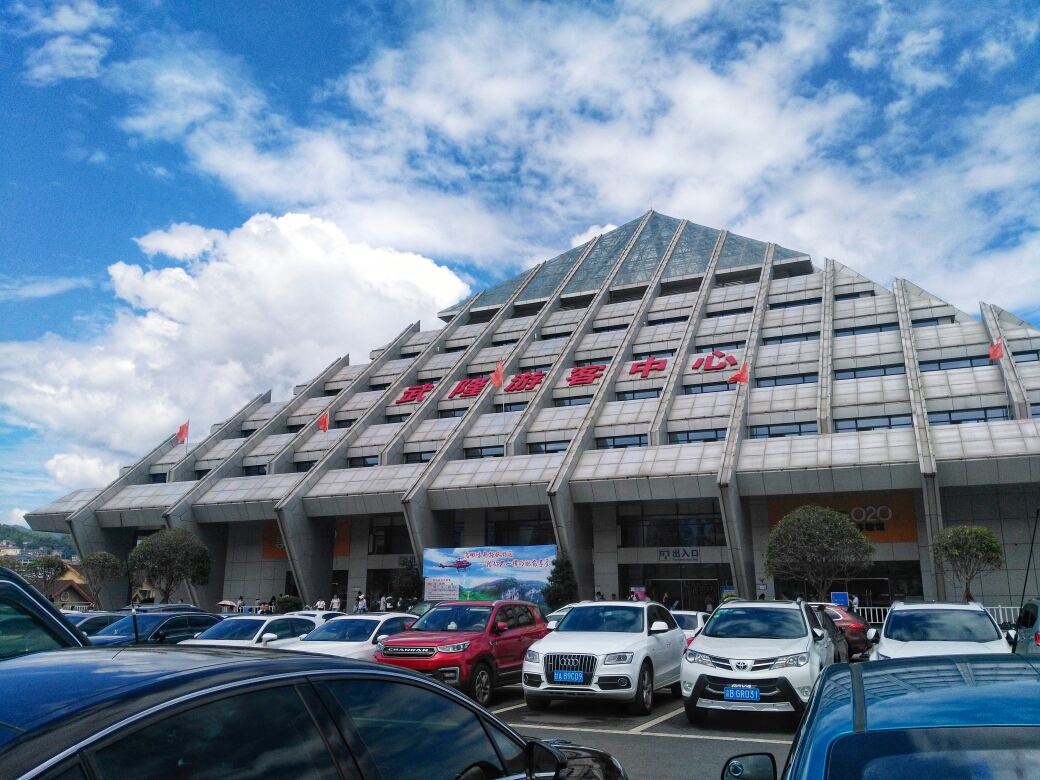 Three Natural Bridges
The Three Natural Bridges (天生三桥), a series of natural limestone bridges located in Xiannushan Town (仙女山镇), Wulong County, are the nucleus of a 22 km2 (8.5 sq mi) conservation area which includes the following features:
The Three Natural Bridges is a natural geological wonder tourist area, typical of karst landforms. The scenic area consists of three natural stone arch bridges, namely Tianlong Bridge, Qinglong Bridge and Heilong Bridge. From the experience of play, the natural three bridges are magnificent, and it is a particularly worthwhile attraction. The Wulong karst landform is one of the main representatives of the karst landforms in southern China. Compared with other well-known karst landforms, it is even more Underground art style, they are hidden in the ground, humble and introverted without losing their strength, magnificent and magnificent, can be described as a god of heaven!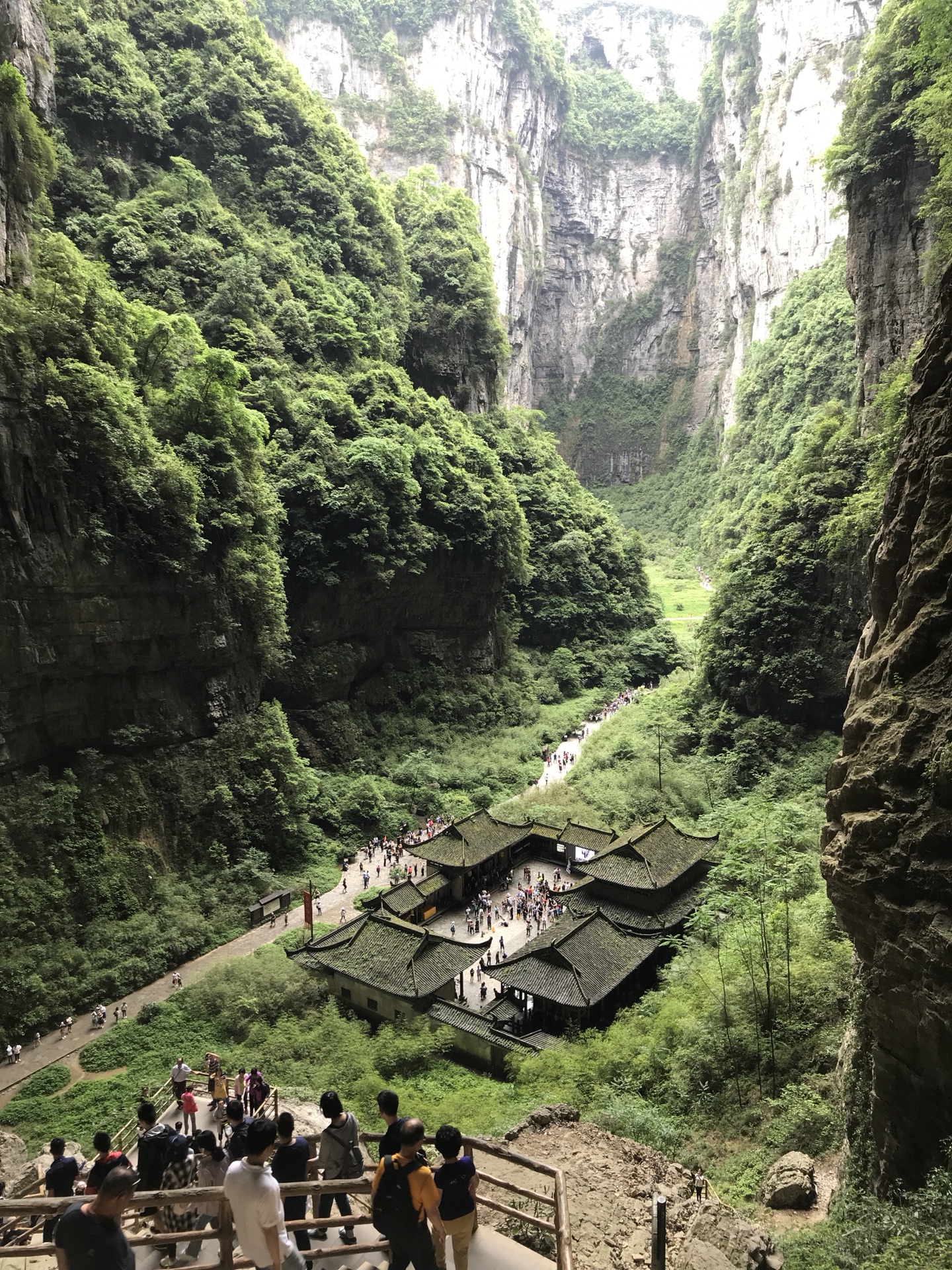 Tianlong (天龙桥) Qinglong (青龙桥) and Heilong (黑龙桥) limestone bridges;
Qinglong Tiankeng (青龙天坑);
Shenying Tiankeng (神鹰天坑);
Yangshui River Karst Canyon (羊水河喀斯特峡谷);
Longshui Fissure Gorge (龙水峡地缝);
Central Shiyuan Tiankeng (中石院天坑);
Lower Shiyuan Tiankeng (下石院天坑);
Seventy-two Branch Cave (七十二岔洞);
Longquan Cave (龙泉洞);
Immortal Cave (仙人洞);
Hidden Monkey Stream (猴子坨伏流);
Hidden Baiguo Stream (白果伏流).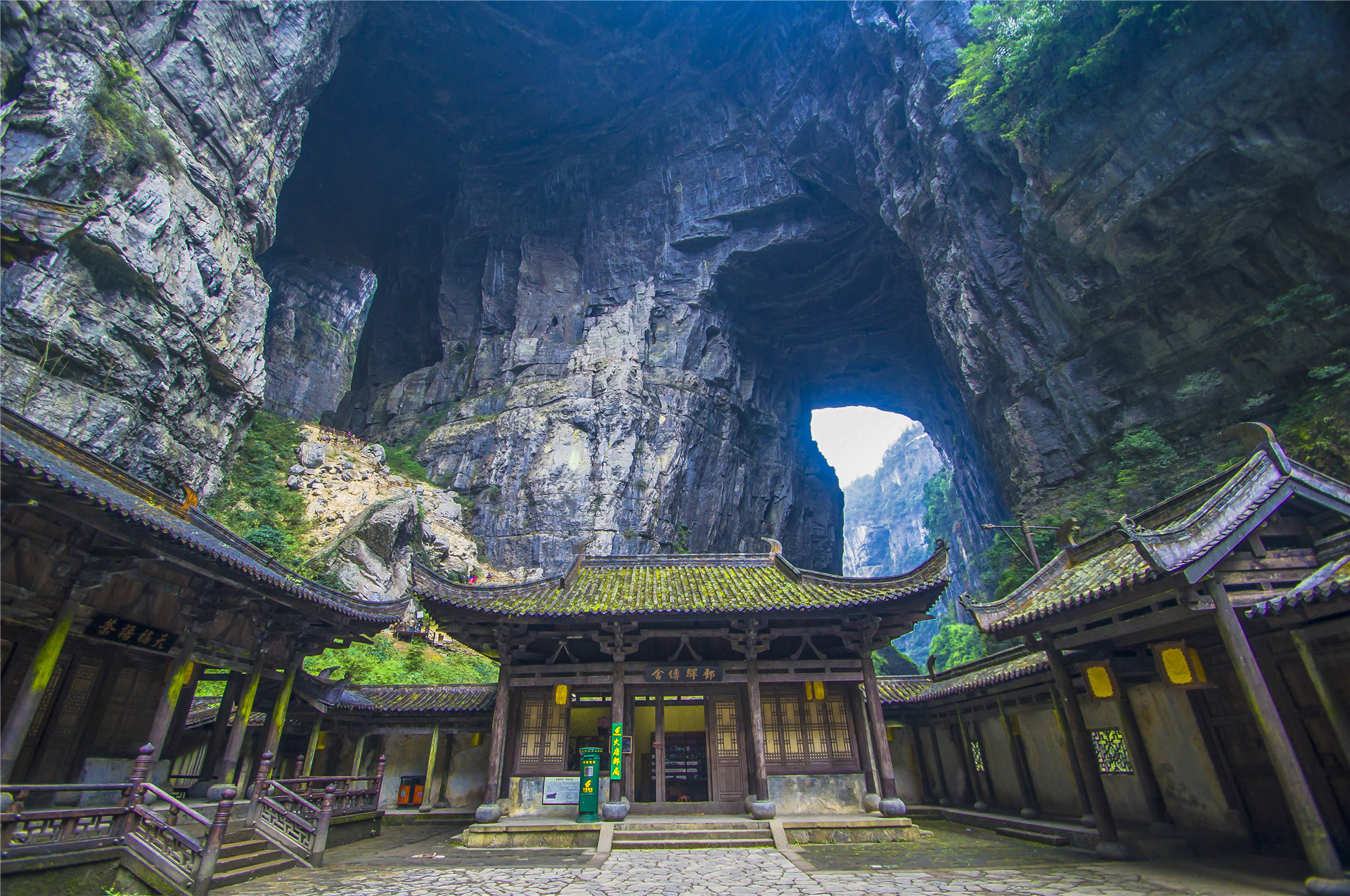 Natural Three Bridges Tickets:
1. High season (March 1st – October 31st): 135.00 yuan (including scenic spot tickets, elevator fees and special train fares)
2, off-season (November 1 – February 28): 95.00 yuan (including scenic spots, elevator fees and secondary school fares)
Opening hours: 8:00-19:00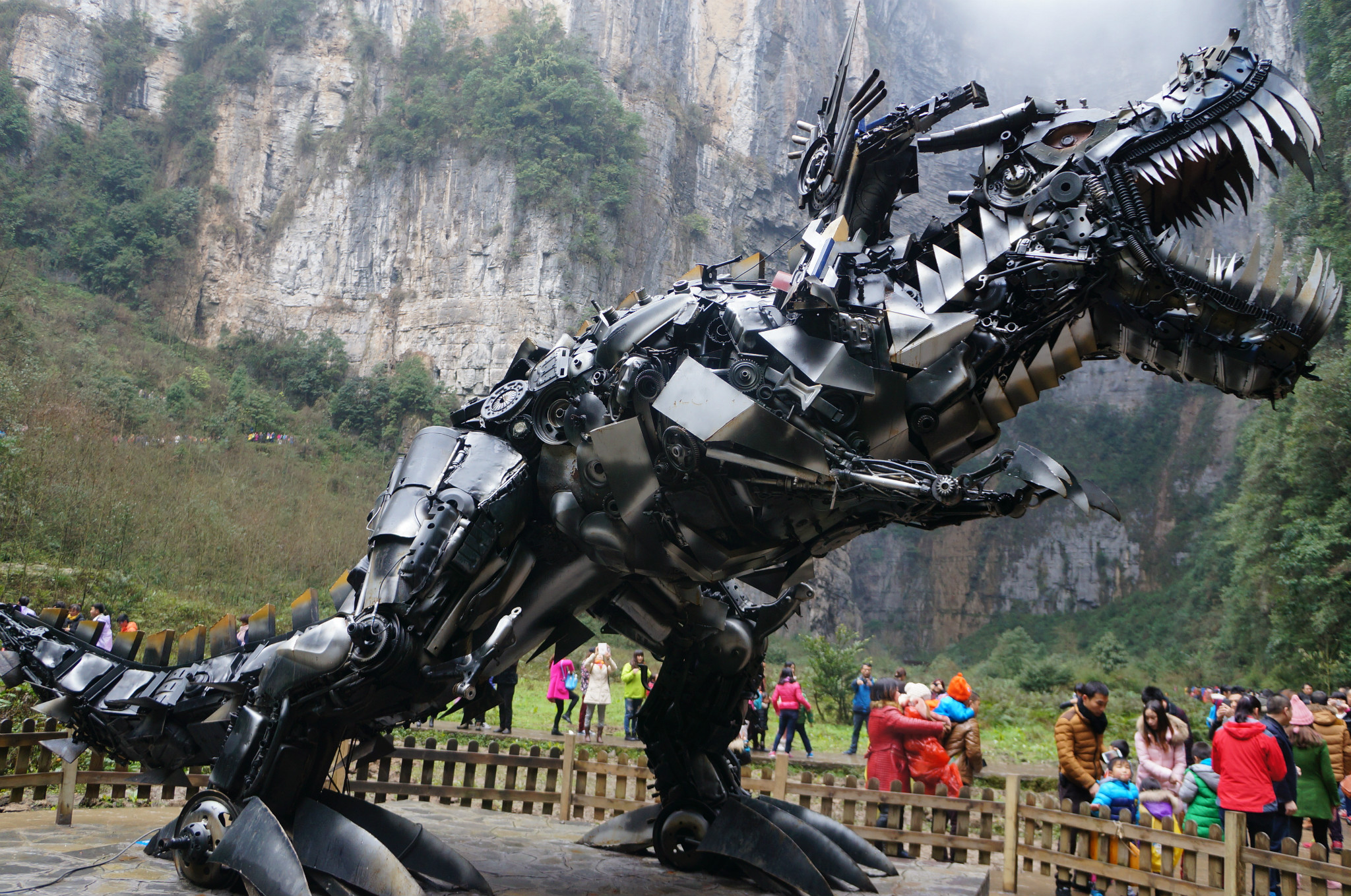 Natural Three Bridges Tour route:
Tour route: Take the sightseeing bus from the visitor center to the entrance of Tiankeng Scenic Spot, take the sightseeing elevator and go to Tianlong Bridge, Tianfuguan, Tianlong Tiankeng, Qinglong Bridge, Shenying Tiankeng, Heilong Bridge, and To the sightseeing bus hub. Take the wco-friendly car to the exit, then take the sightseeing bus at the exit to the next scenic spot – Longshuixia Ground Fissure Gorge Scenic Area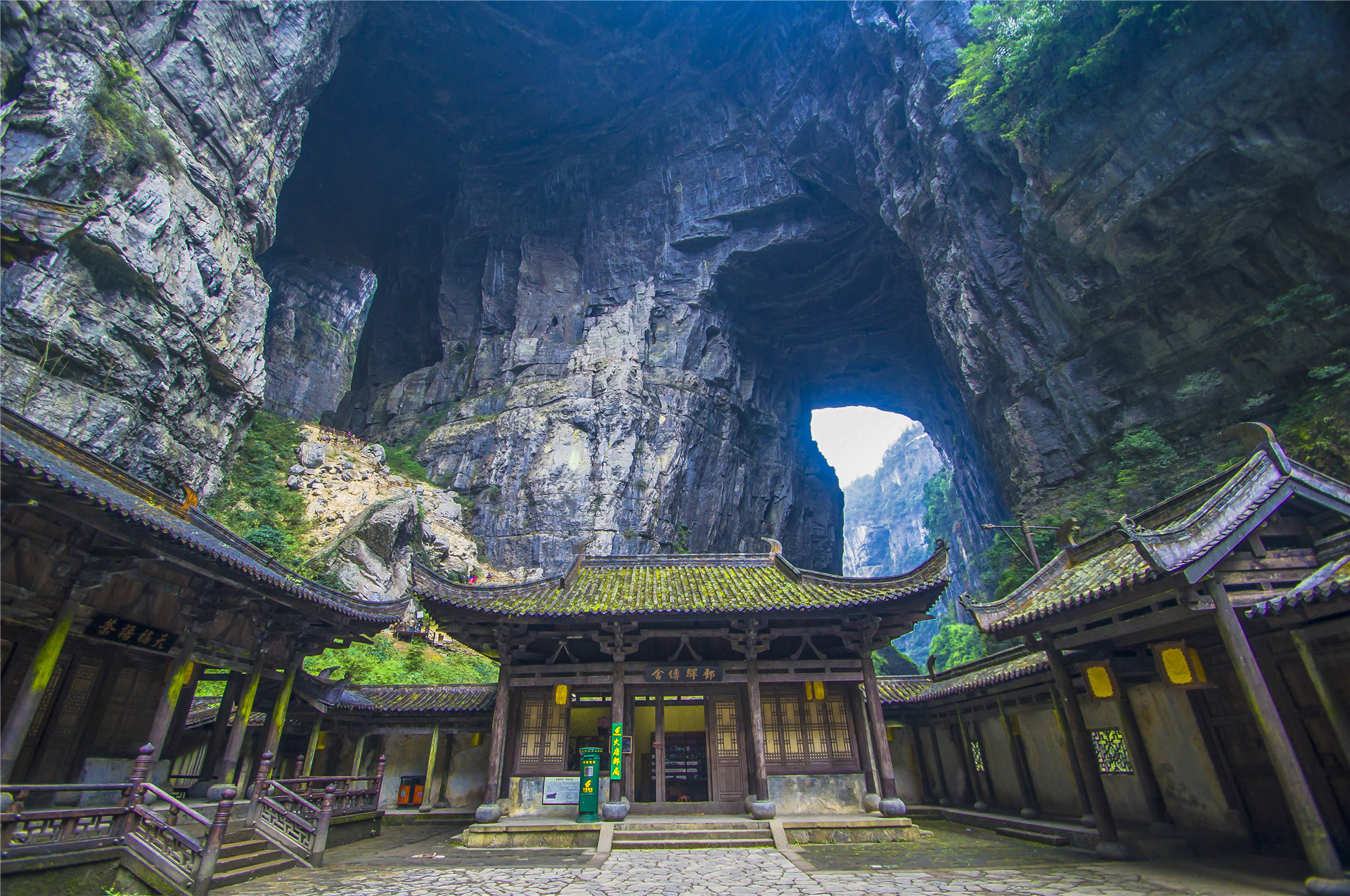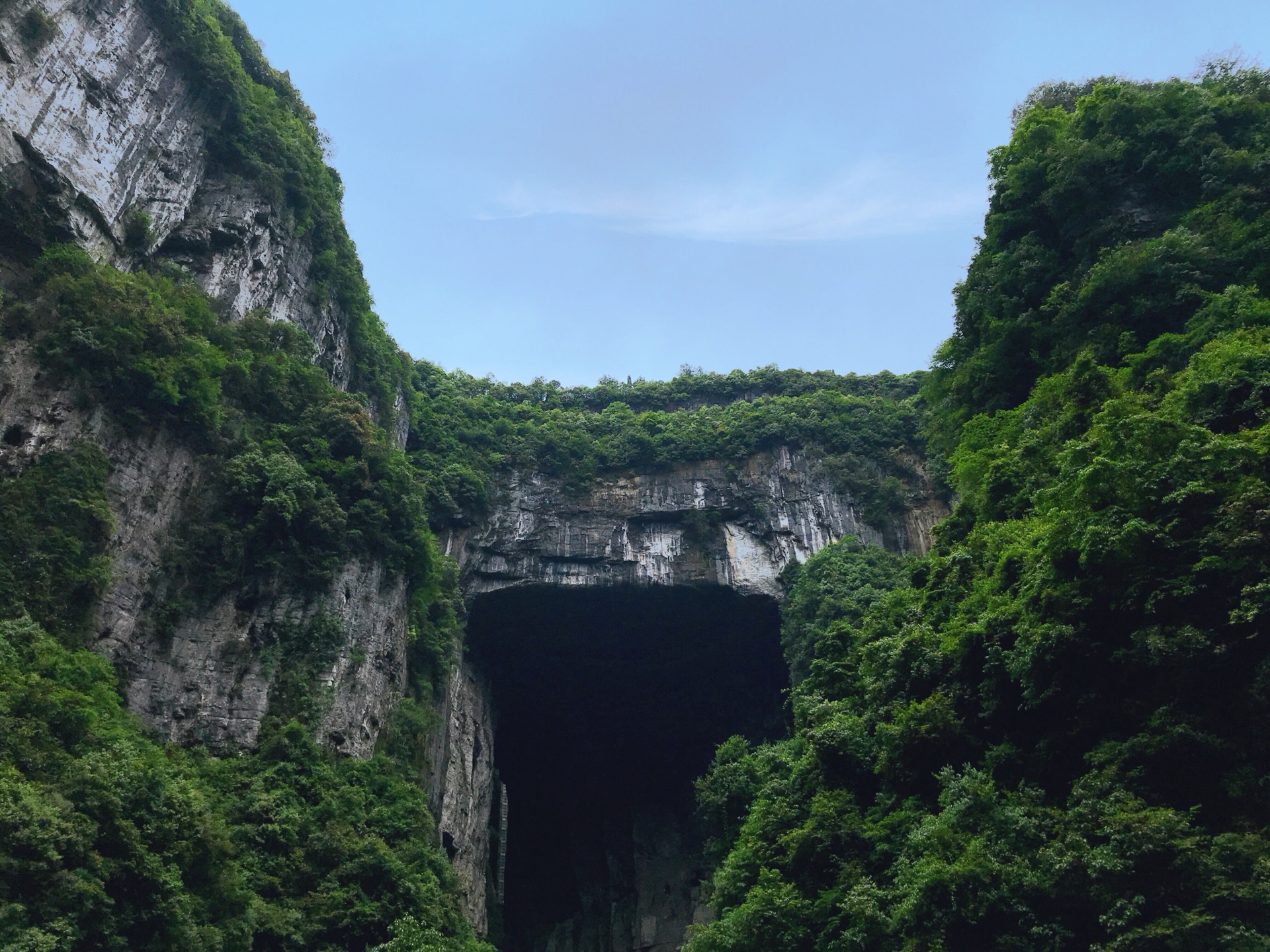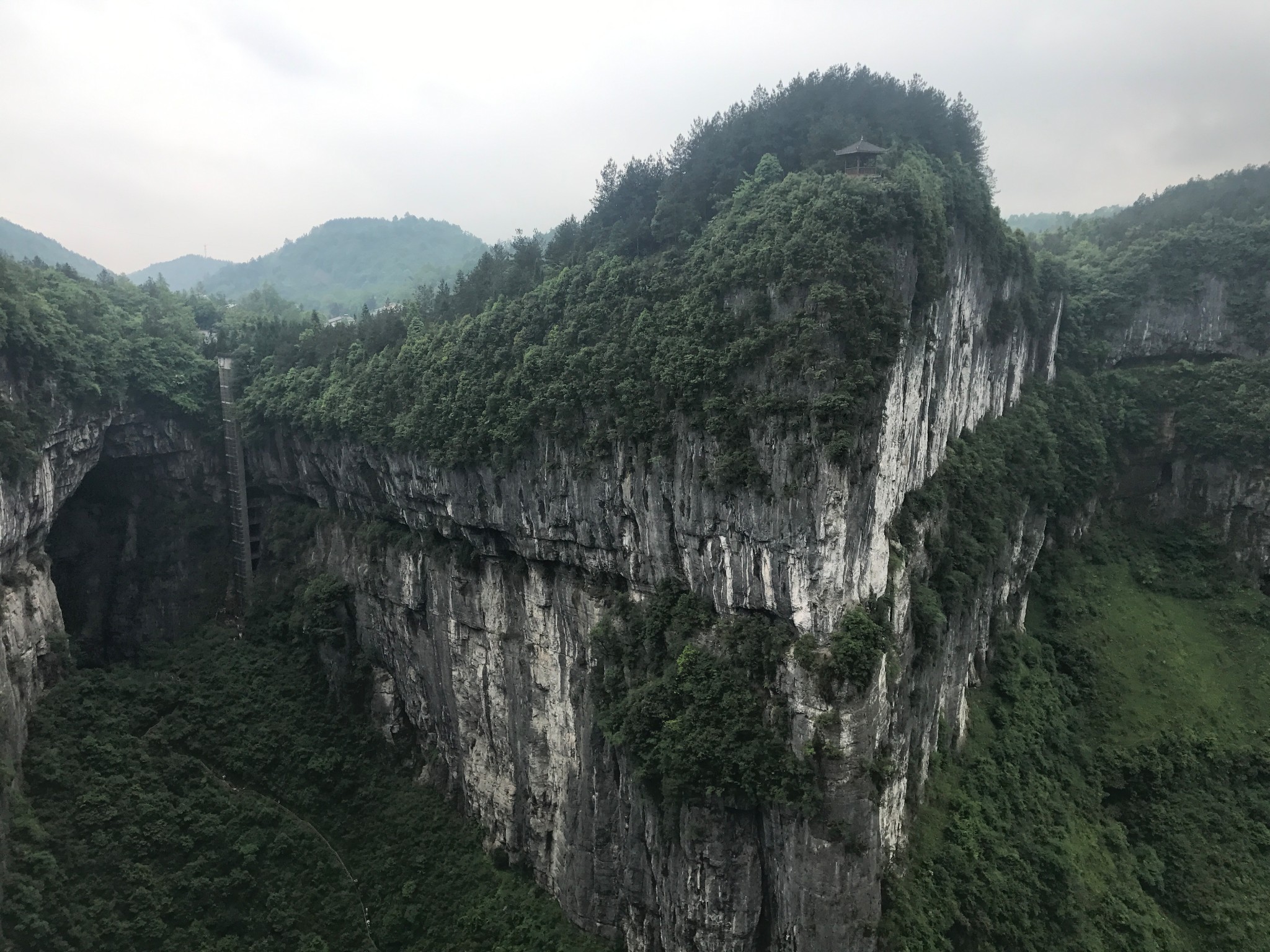 Longshuixia Ground Fissure Gorge Scenic Area |Rift
Chinese name: 武隆龙水峡地缝
Overall length: 5 kilometers
Attractions: Springs, waterfalls, steep and deep walls, strange rocks
Address: Inside Fairy Mountain Town, Wulong District
Address: 重庆市武隆区仙女山街道787县道白果村旁
Opening hours: 08:00-17:00
Ticket price: November to February: 85 yuan / March to October: 115 yuan
Recommended Tour time: 1-2 hours
Tel: 023-77790777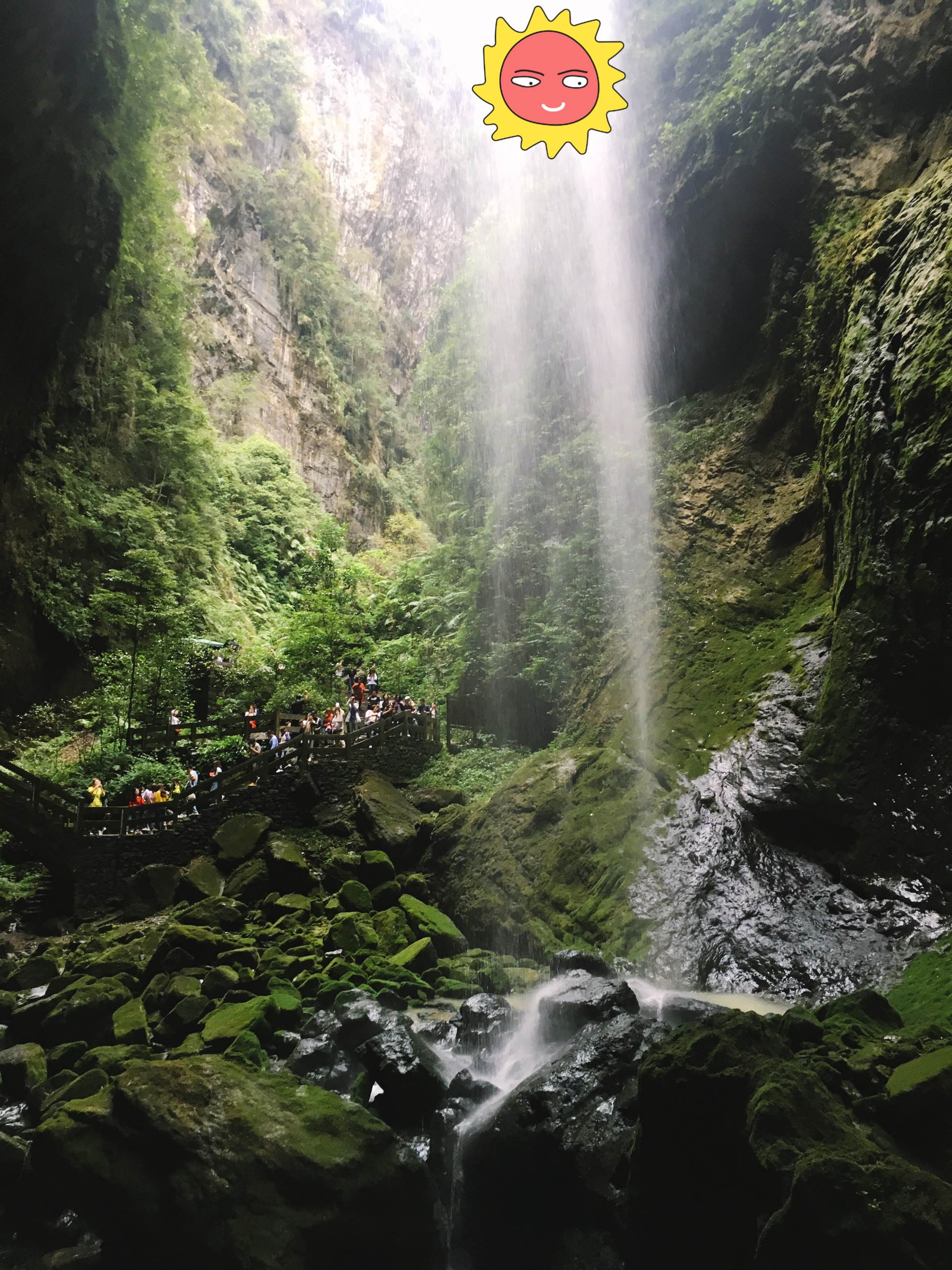 · Longshuixia Ground Fissure Formed by orogeny thousands of years ago, with steep walls and deep gorges, it is a typical karst geological wonder, where you can experience the fun of walking underground.
The ground crack canyon is 5 kilometers long, and the playable section is about 2 kilometers.
·The depth of the canyon ranges from 200 to 500 meters, with thousands of cliffs on both sides and dangerous rock walls. The virgin forest in the valley is dense, the waterfalls and streams are endless, and the momentum is magnificent.
·Pass through the deep cave, take the direct elevator down to the underground 80 meters above the ground, and the view from the elevator is suddenly clear, and the waterfall is right in front of you.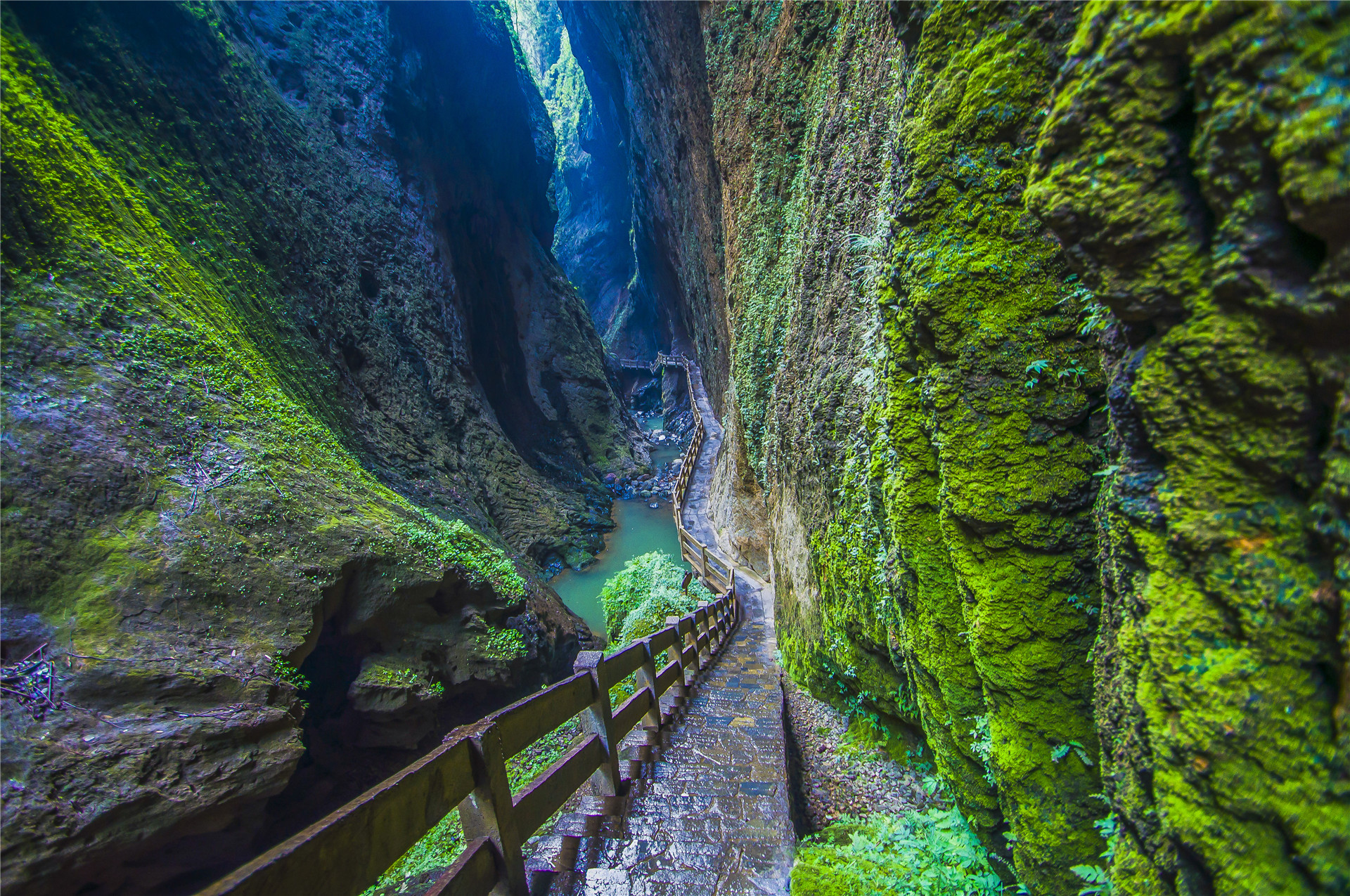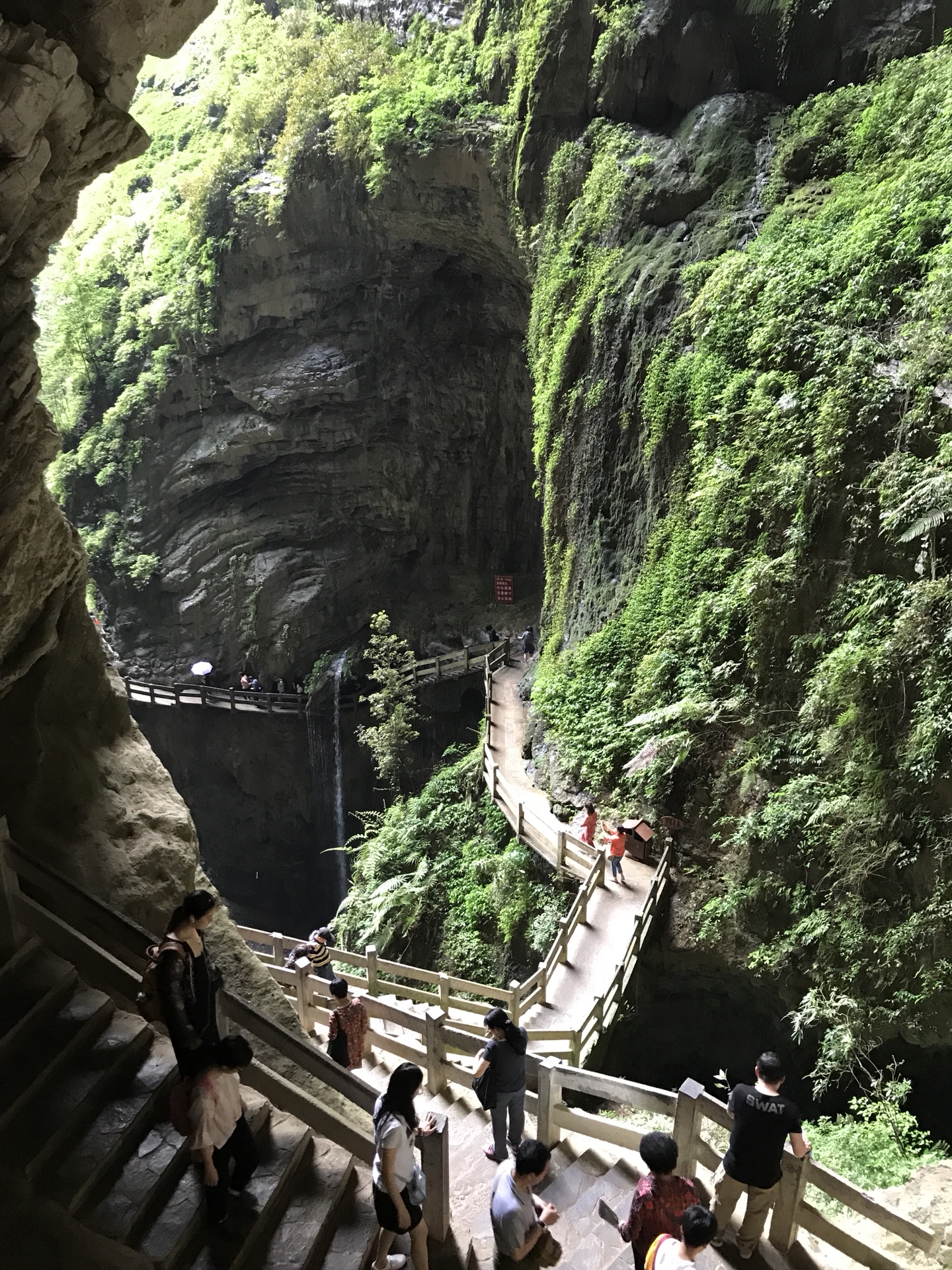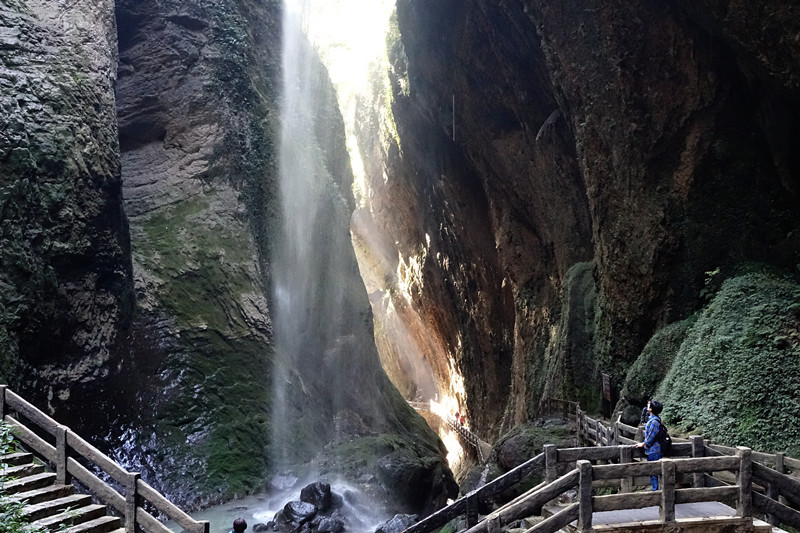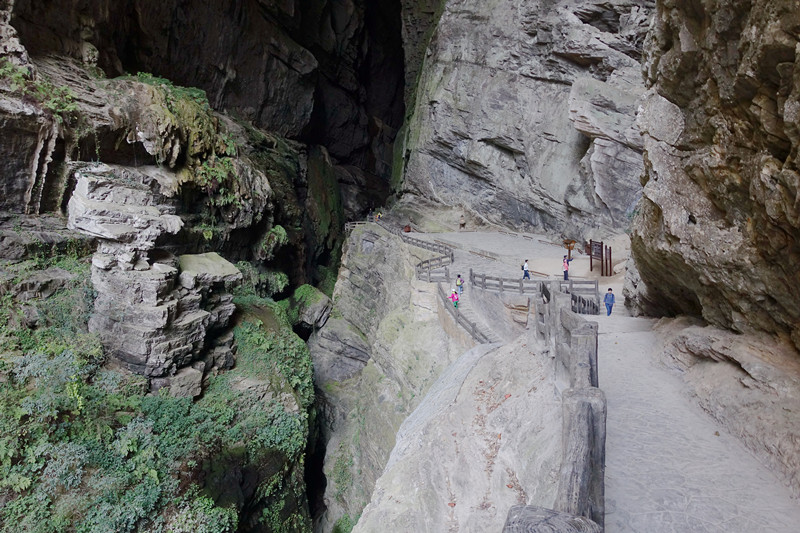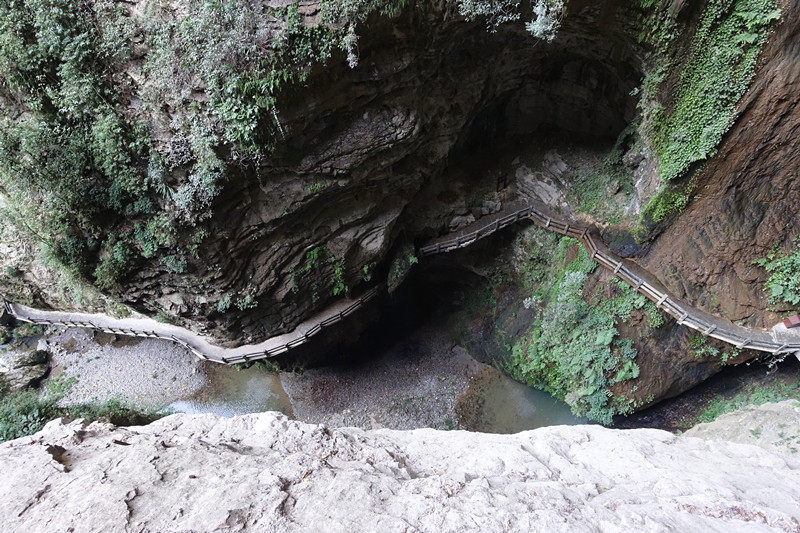 Wulong Karst National Park Video
Wulong Karst National Park Photo
Wulong Karst National Park Tourist Map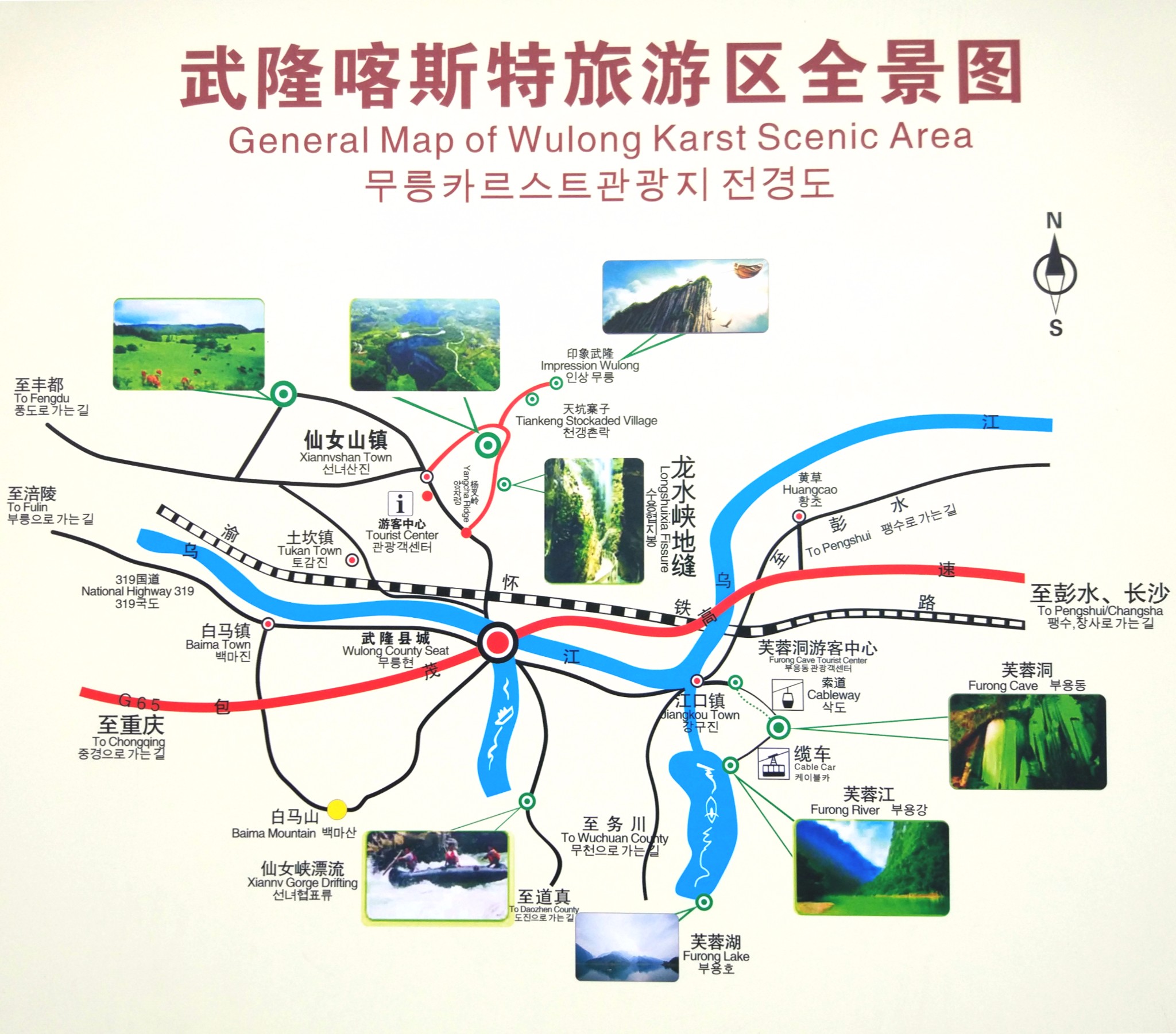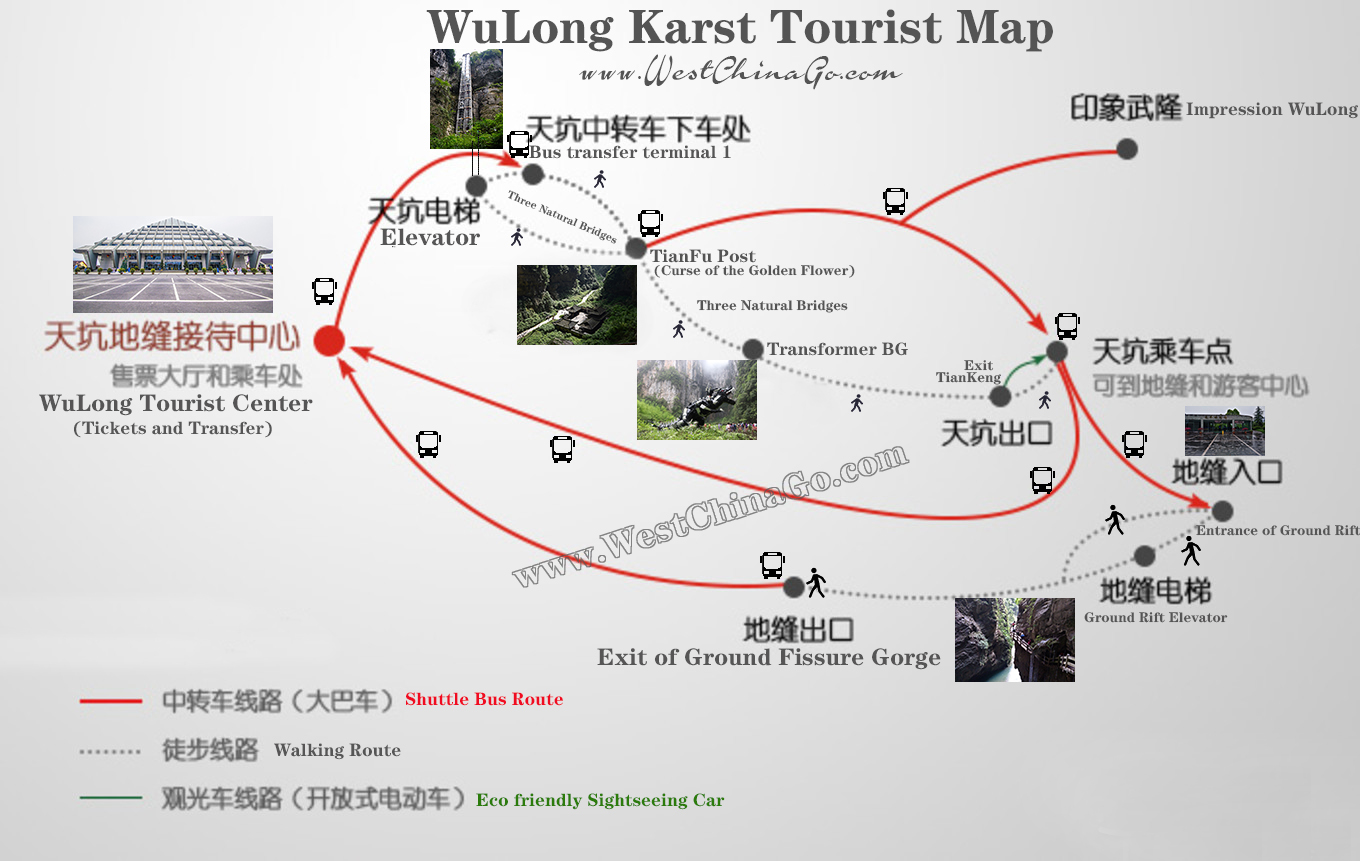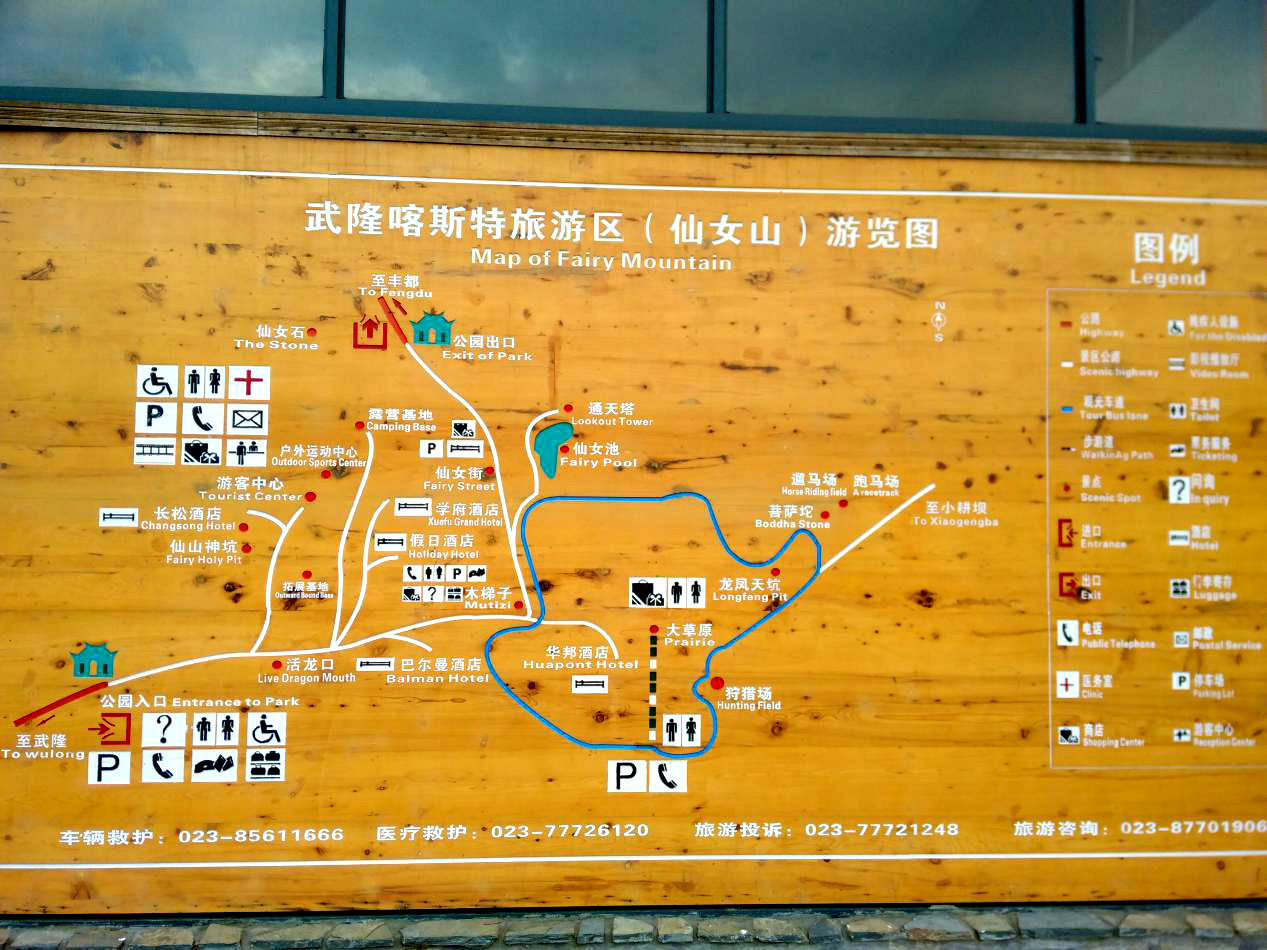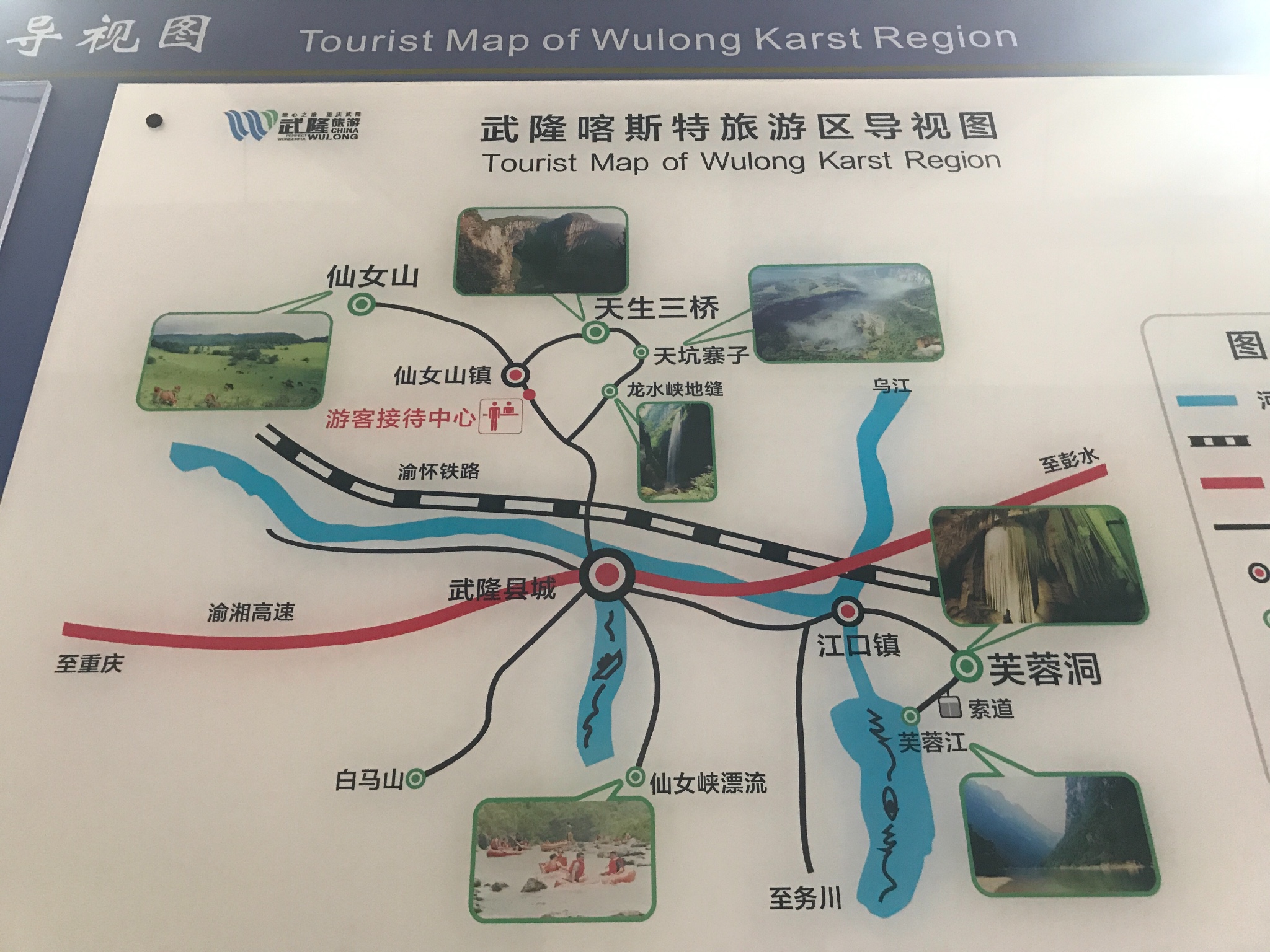 Chongqing Wulong Karst National Park Car Rental with Driver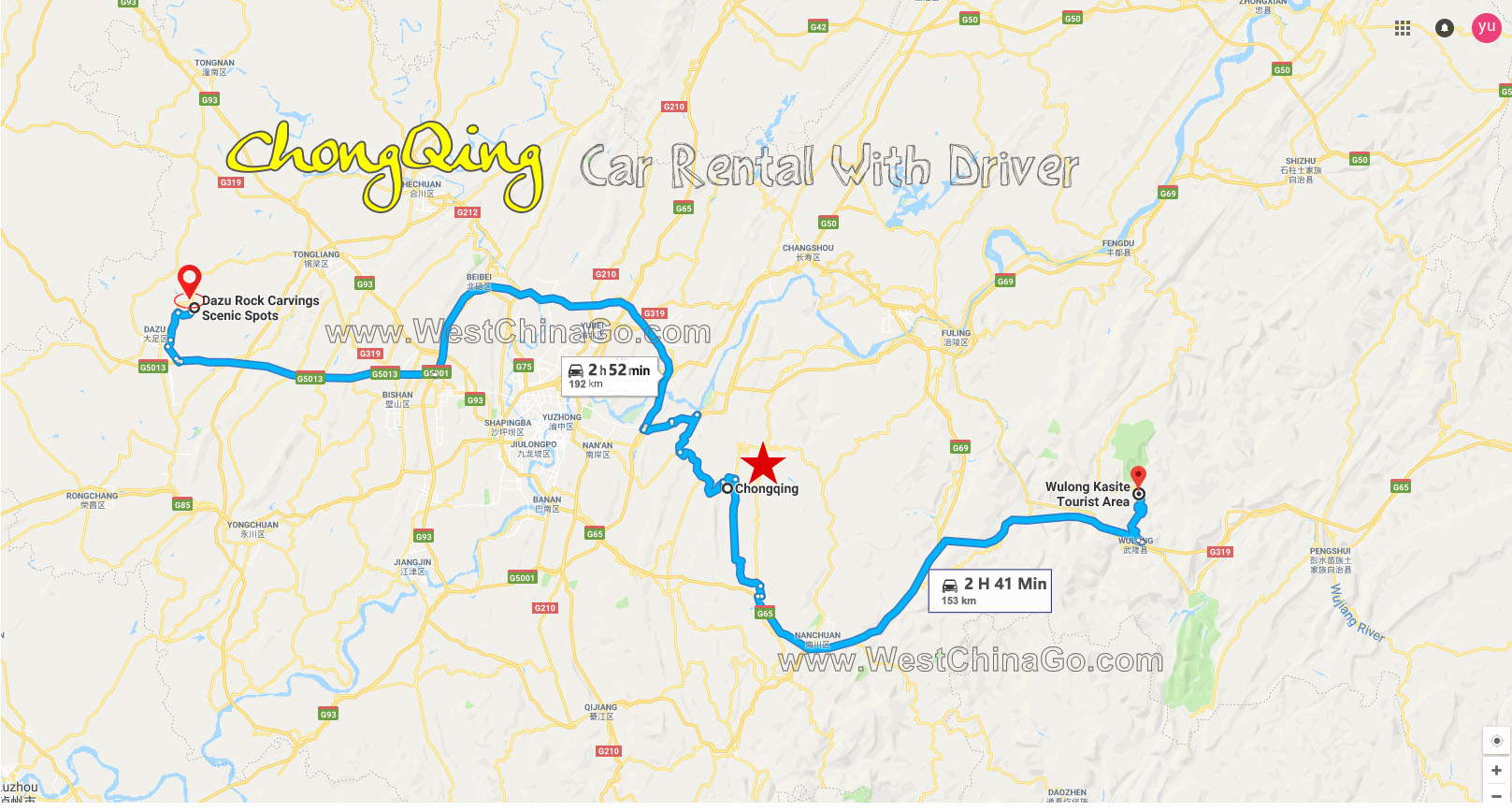 Wulong Karst National Park Travel Guide
Even waiting for,still advice to go down by elevator entrance, saving energy,not tired
Remember to drink less water because there are very few toilets, only two entrances and exits.
Everyone can take photos for free in the scenic area. There are special people to take pictures of you. You can pick up your photos at the exit. If you want to enlarge with cost of 20 CNY, if you don't want it, it's two small ones, you can make a keychain.
There is a sightseeing bus at the exit of Three Natural Bridges the scenic spot, 15 yuan a person, take you to the transfer point, you can continue to buy tickets to the Longshui Gorge's Ground Fissure Gorge Scenic Area, or you can return to the visitor center to end the journey.
There is a sightseeing Glass Platform(Photo), you can overlook the gorge, the cost is 25 CNY/person,more negative review .
If you go from Tiansheng Sanqiao Scenic Spot to Dixiu Scenic Spot, you need to take a transfer bus at the exit parking lot of the scenic spot to get in and out uniformly, and the journey takes about 10 minutes.