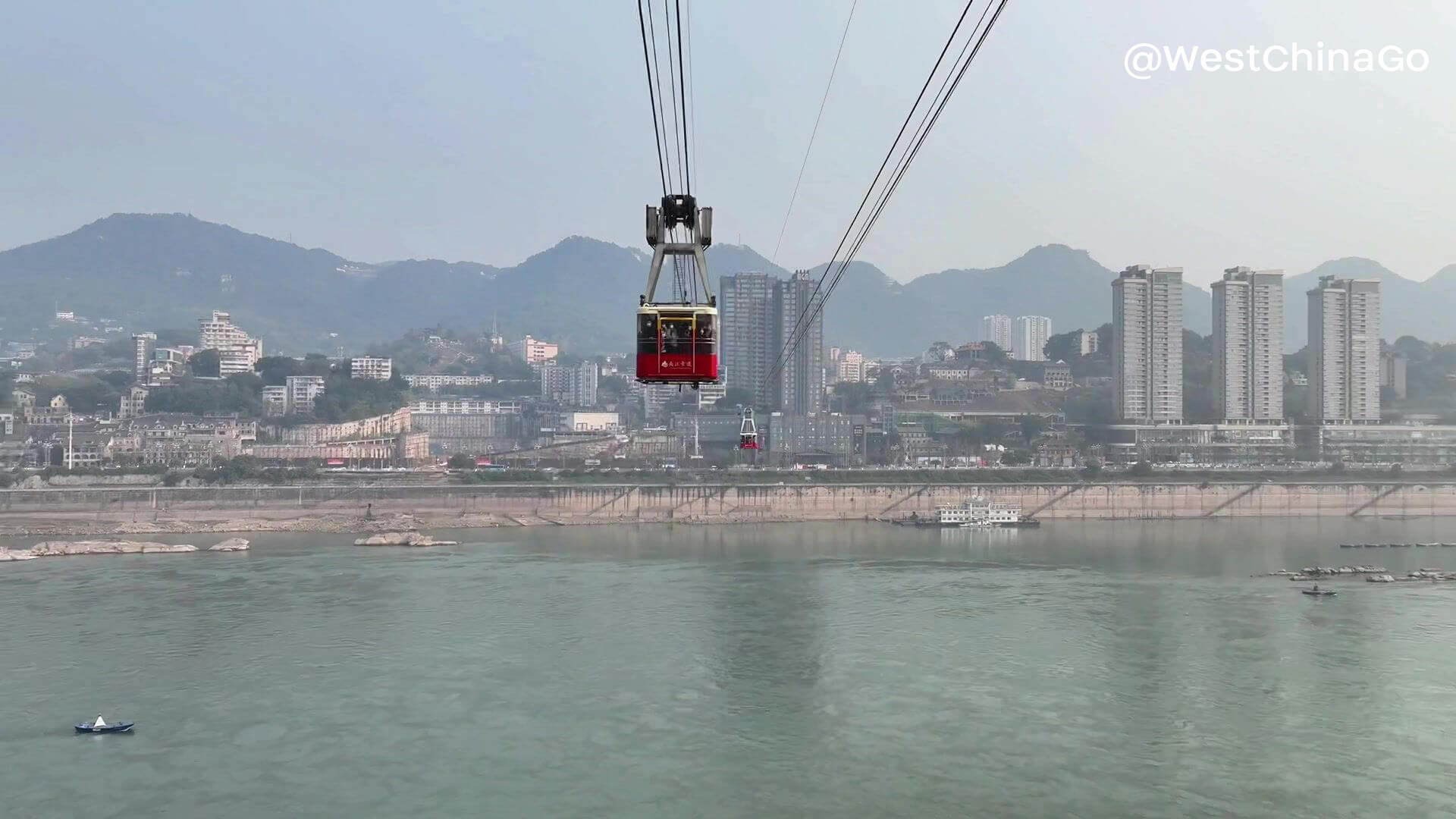 ChongQing Yangtze River Ropeway
Chinese Name: 长江索道 (Yangtze River Cableway)
Address: 重庆市渝中区新华路151号
Official Website:http://www.cqsuodao.com
Tel: +86 023-68816888
Capacity:50 people/One-way fare
Operating Length Time:3 Mins
Opening Time:7:30–22:00
Queue Time:>usually 1 H
Full Tour Time: 3 minutes / One-way
Tickets : 20 CNY/single trip,30 CNY/ROUND
Virtual Tour: https://720yun.com/t/5b9jkpeO5y9?pano_id=3898634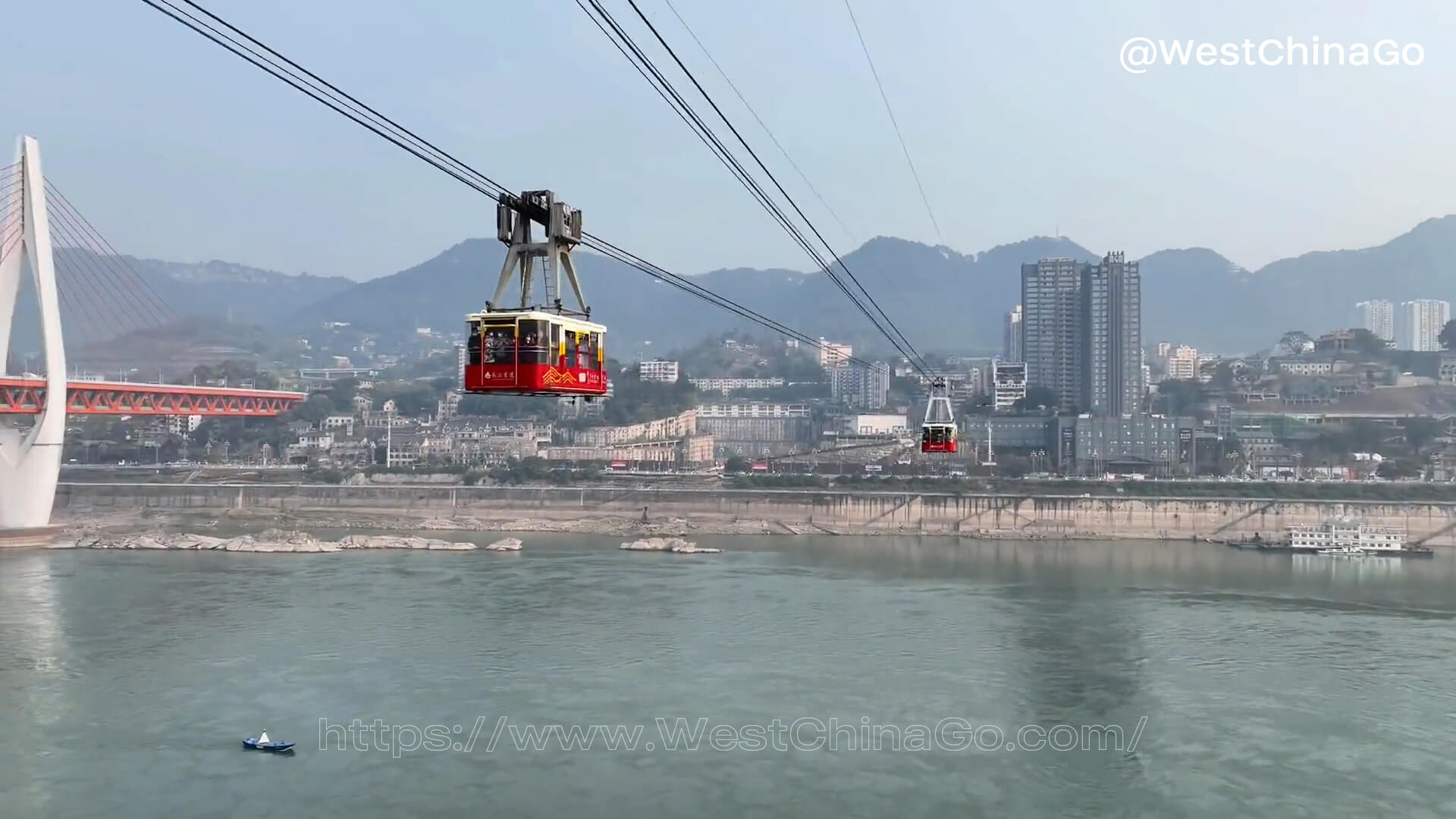 ChongQing Yangtze River Ropeway
ChongQing Yangtze River Ropeway The second cross-river cableway in Chongqing is known as "the first air corridor of the Yangtze River" and "the mountain city air bus".
The glass around the car is completely transparent, and you can look at the natural scenery on both sides of the strait during the day.
·The filming location of many film and television works such as "Crazy Stone" and "A Bite of China".
The cableway has two stations, Xinhua Road Cableway Station and Shangxin Street Cableway Station. Usually tourists are on Xinhua Road, take Metro Lines 1 and 6 and get off at Xiaoshizi Station, so there are often many people at this station. Jiefangbei is near the North Station( Xinhua Road Cableway Station ), and the South Station ( Shangxin Street Cableway Station )is opposite the river.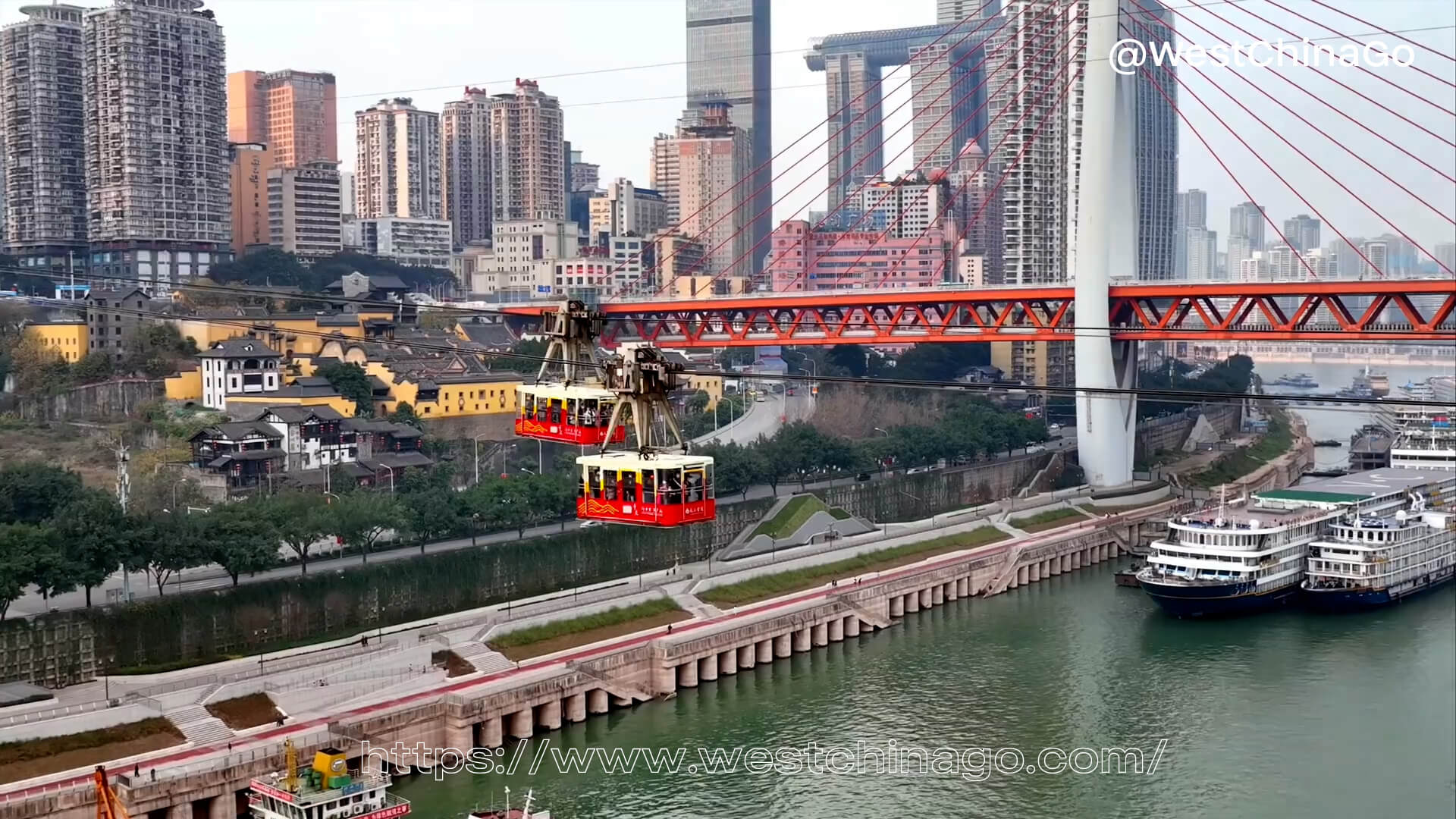 ChongQing Yangtze River Ropeway Video
ChongQing Yangtze River Ropeway Photo
ChongQing Yangtze River Ropeway Tourist Map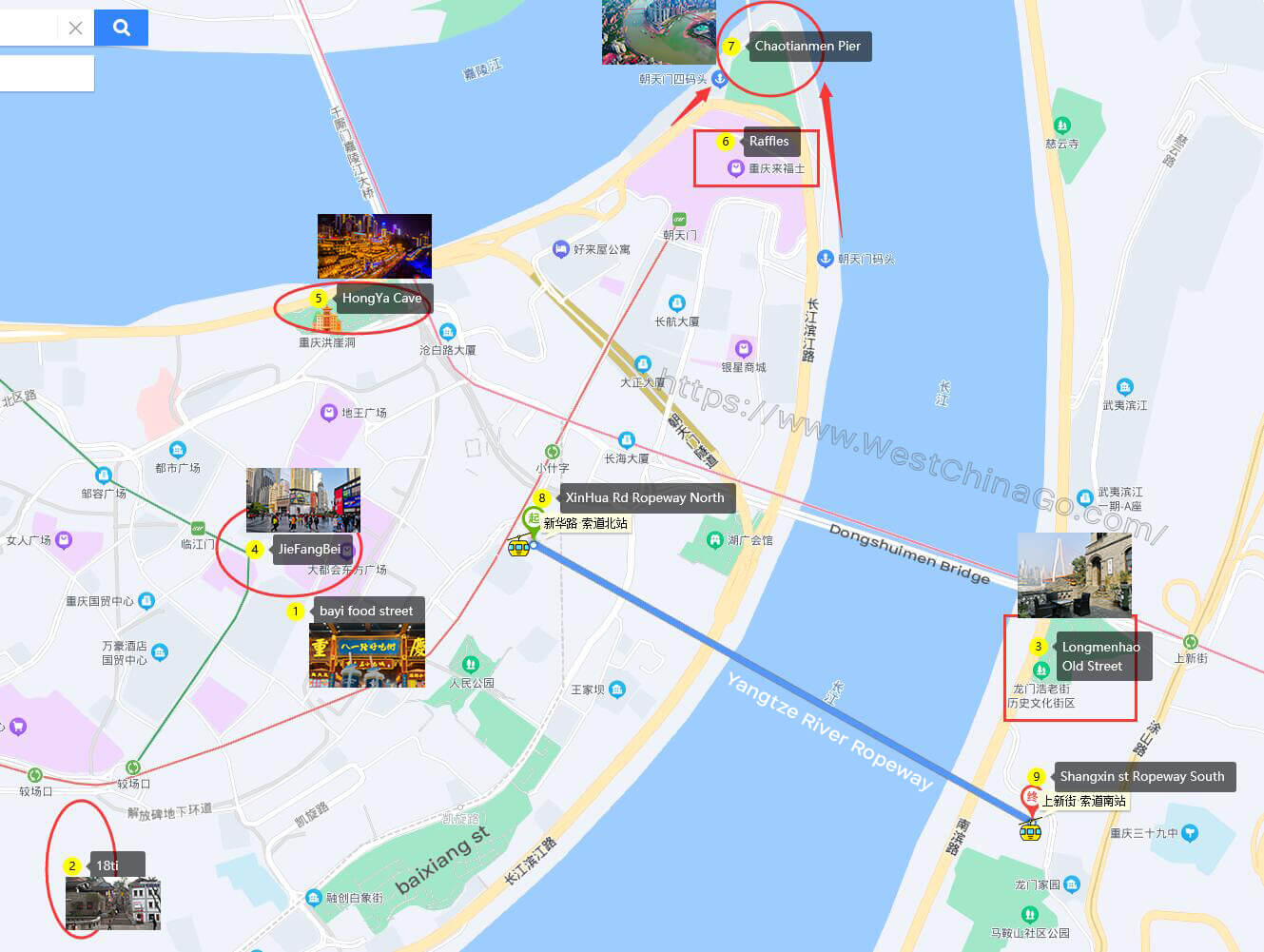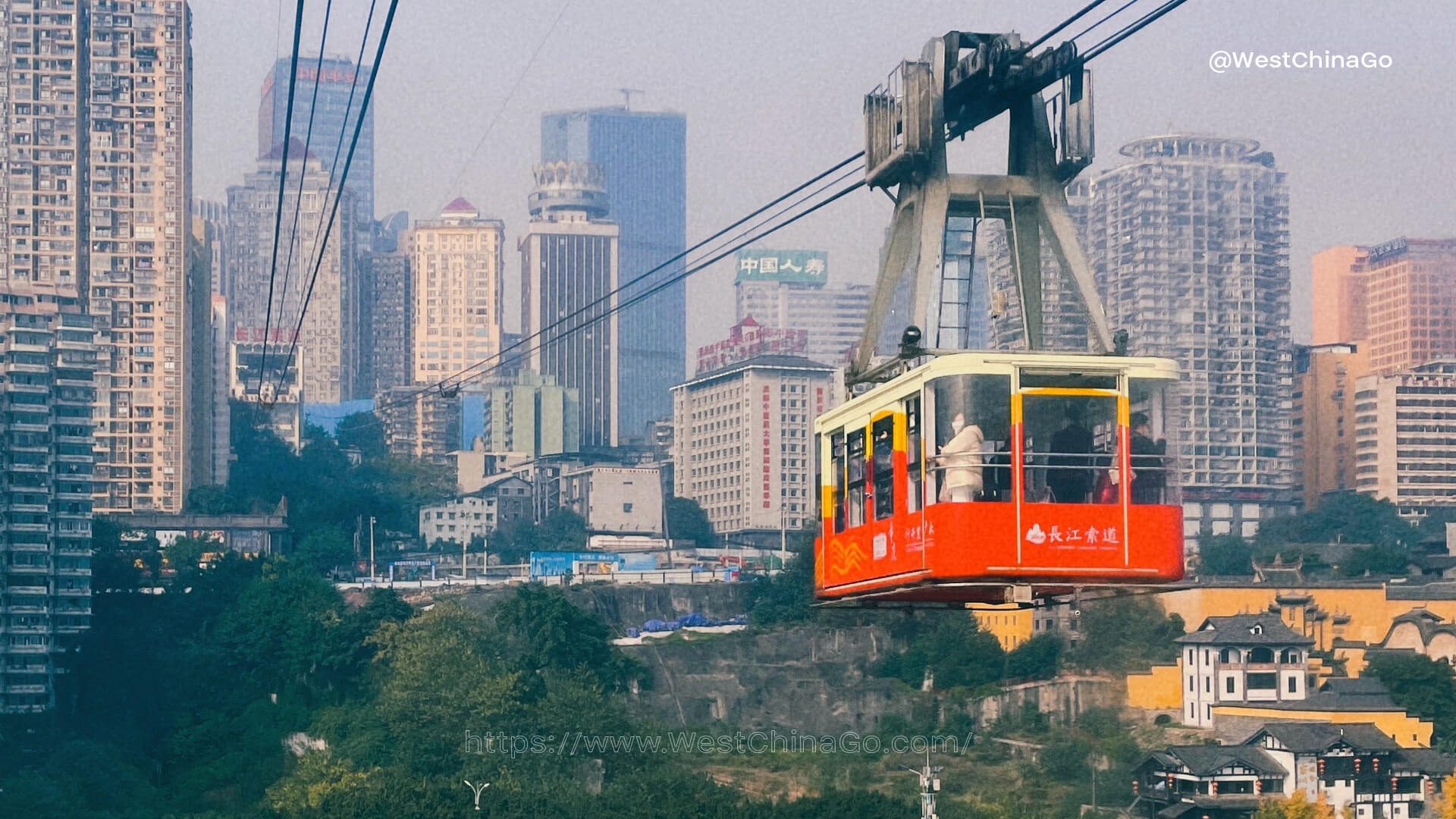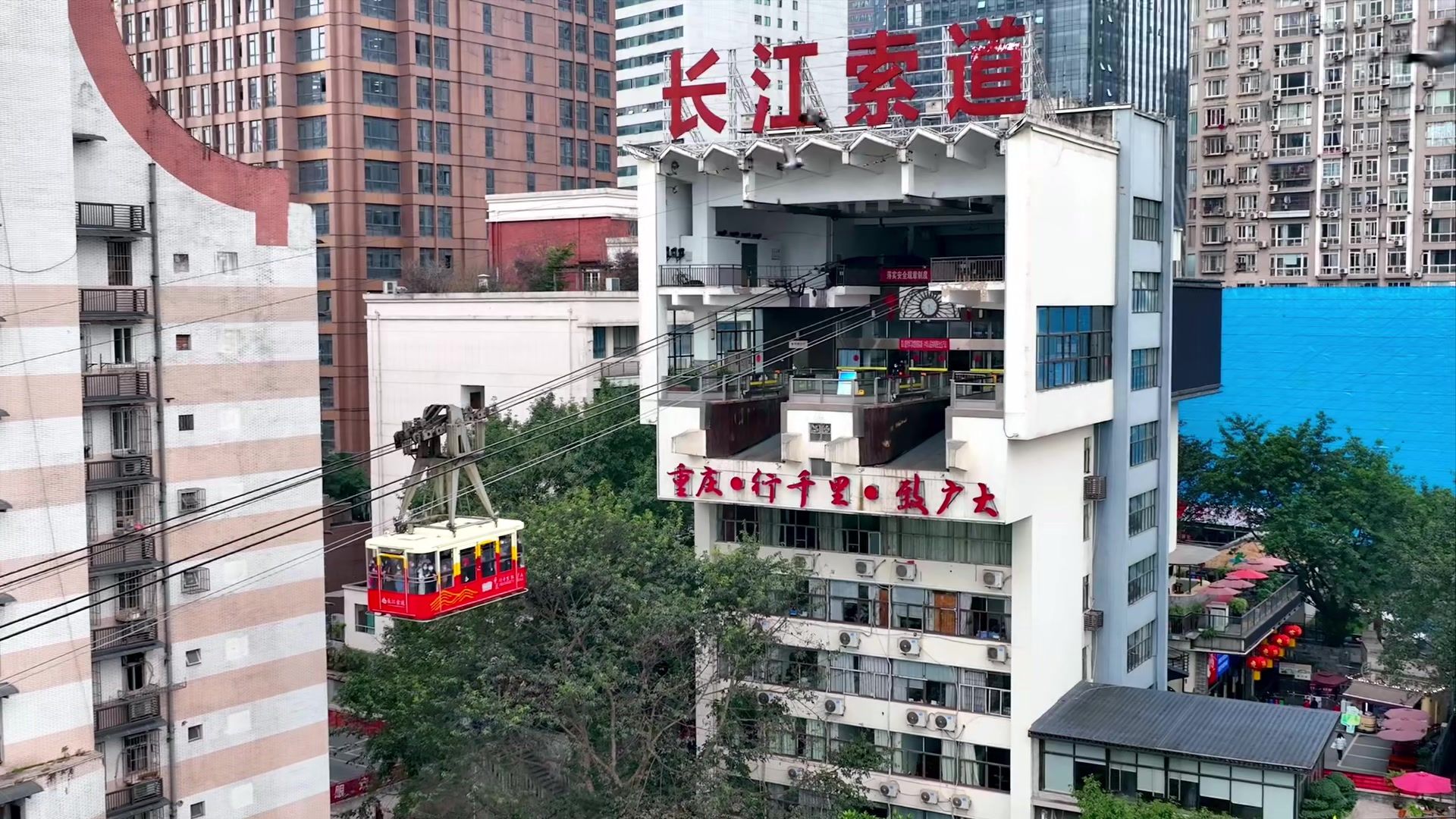 How To Get To ChongQing Yangtze River Ropeway
By Taxi
Chongqing Yangtze River Ropeway
Practical Chinese:for taxi driver
pls take us to Yangtze River Ropeway North station
请载我们到长江索道北站
ChongQing Yangtze River Ropeway Travel Guide
【Kind tips】
On the day when ticket buyers take the cableway, they must go to the self-service number machine in the scenic spot to obtain the "queuing number", enter the number inspection area in turn according to the number, and line up to take the cableway
During holidays, there are many tourists, and the tickets are sold out earlier. In order to avoid waiting for a long time after picking up the number in the scenic spot due to the late number, it is recommended that tourists who have successfully purchased the ticket be in advance in the morning (07:30 when the cableway starts) Operation), after going to the scenic spot to pick up the number, adjust the itinerary reasonably according to the ride time prompt of the number section.
When purchasing tickets, please choose the correct departure point (North Station or South Station)
Note: The North Railway Station has more tourists than the South Railway Station, and the queue is long.
From Shangxinjie Ropeway Station to Xinhua Road Ropeway Station, there will be significantly fewer passengers, and it is easier to occupy the view by the window.