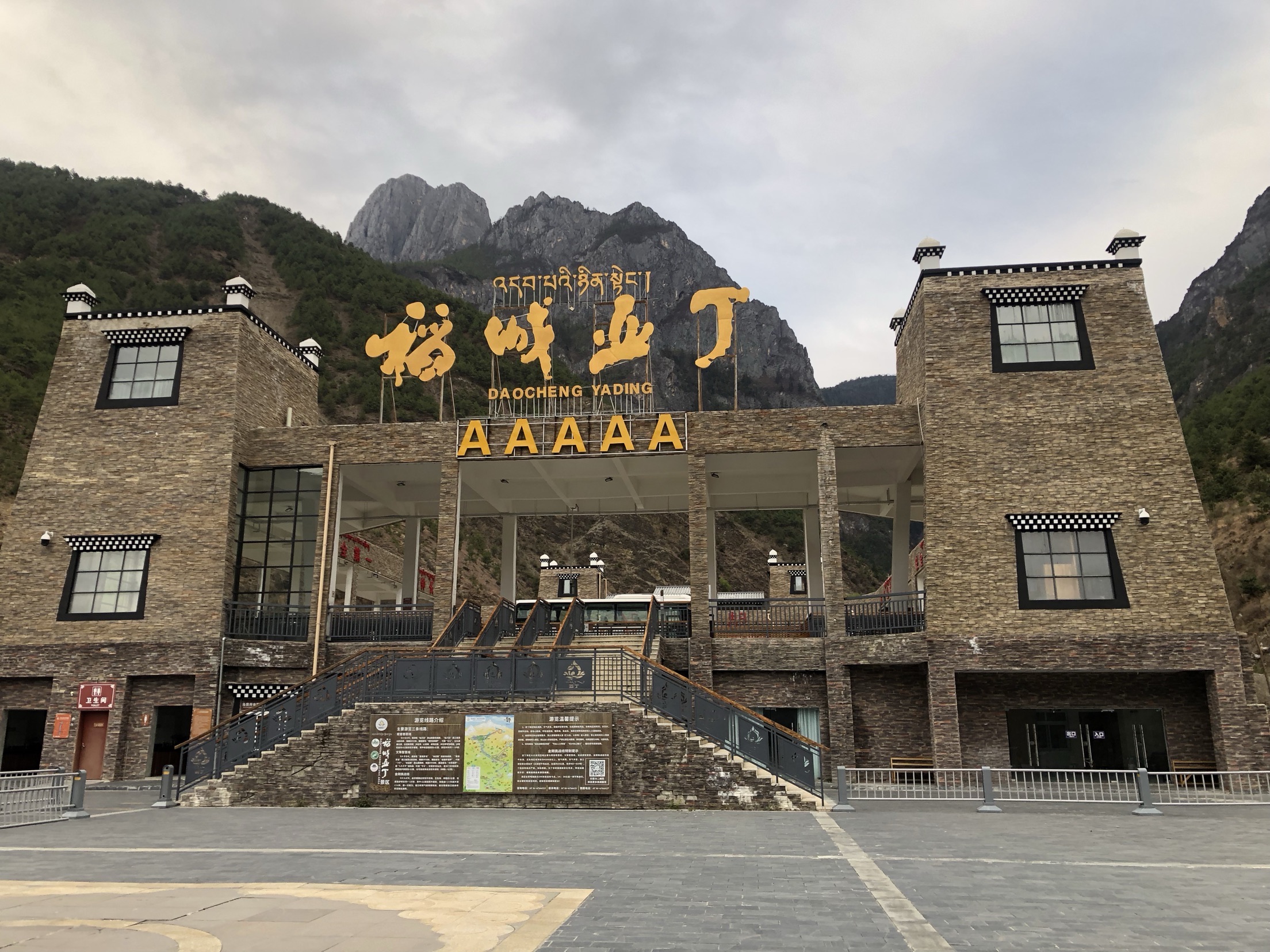 Daocheng Yading
Chinese Name: 稻城亚丁
Add: 四川省甘孜藏族自治州稻城县香格里拉镇
Opening Time: December 1, 2023 – next year April 4, 2023 08:20-19:00, (ticket sales stop at 15:50, admission to the park ends at 15:50); April 5, 2023 – November 30, 2023 Sun 07:00-19:00, (ticket sales stop at 16:40, admission ends at 16:40)
Ticket: 120 CNY
Sightseeing Bus:120 CNY roundtrip
Sightseeing bus: for long route:80RMB roundtrip, 50RMB single trip
Attractional Level: AAAAA
Tel: 0836-6966022,0836-5725215
Official Website: https://cn.yadingtour.com/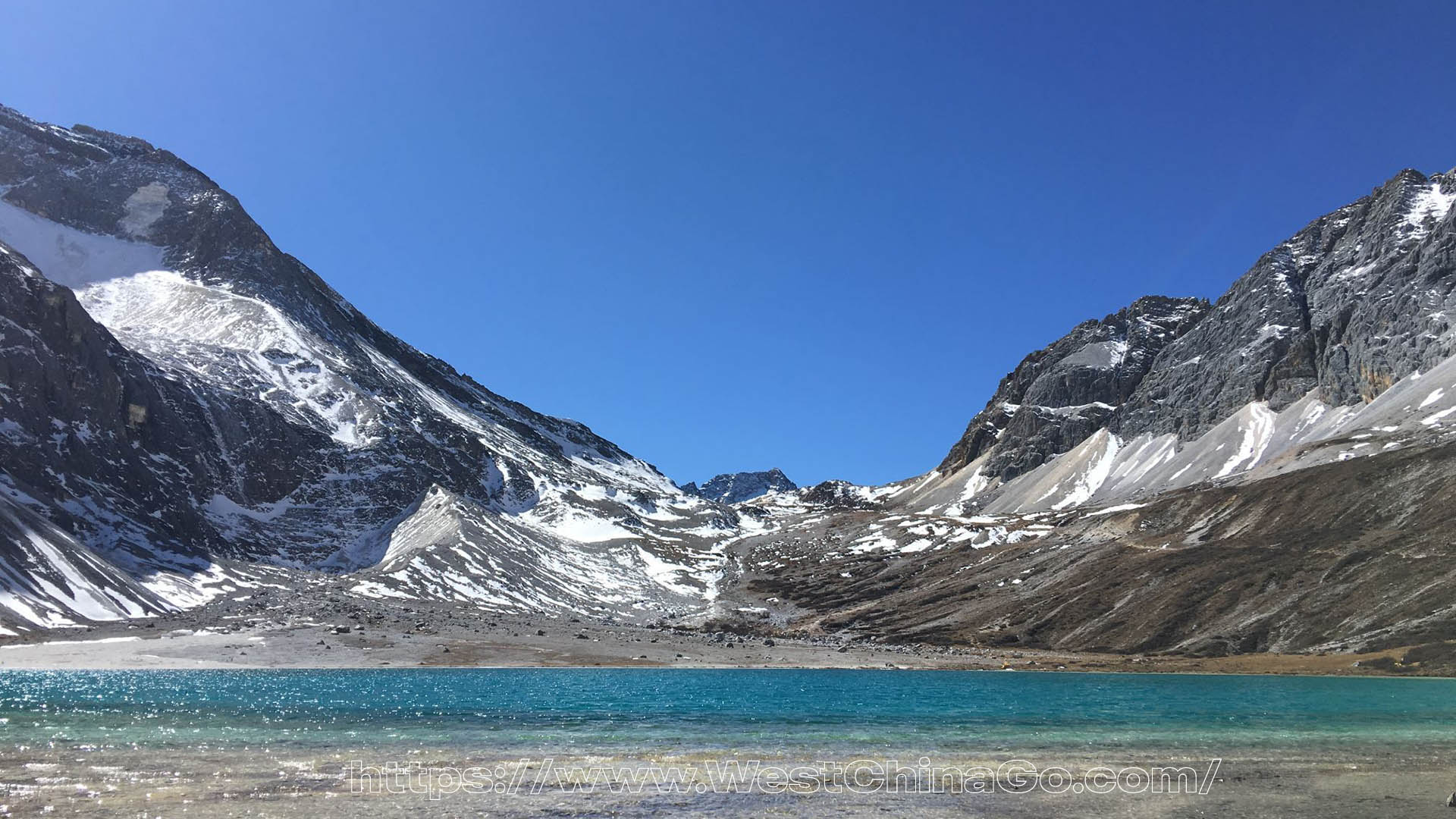 Daocheng Yading
Daocheng Yading, namely Yading Nature Reserve, also known as Yading Scenic Area, is a stunning destination located in the south of Daocheng County, Ganzi Prefecture,Sichuan Province, China. It is mainly composed of three sacred mountains, "Xiannairi, Yangmaiyong, and Shanuoduoji" (仙乃日、央迈勇、夏诺多吉)and the surrounding rivers, lakes and alpine meadows. , is a relatively complete natural ecosystem in China.

It is renowned for its pristine natural beauty, including the three sacred peaks known as the Yading Holy Mountains.

Due to the high altitude and long trekking distance, many visitors describe the visit ""Body in hell, mind in heaven" .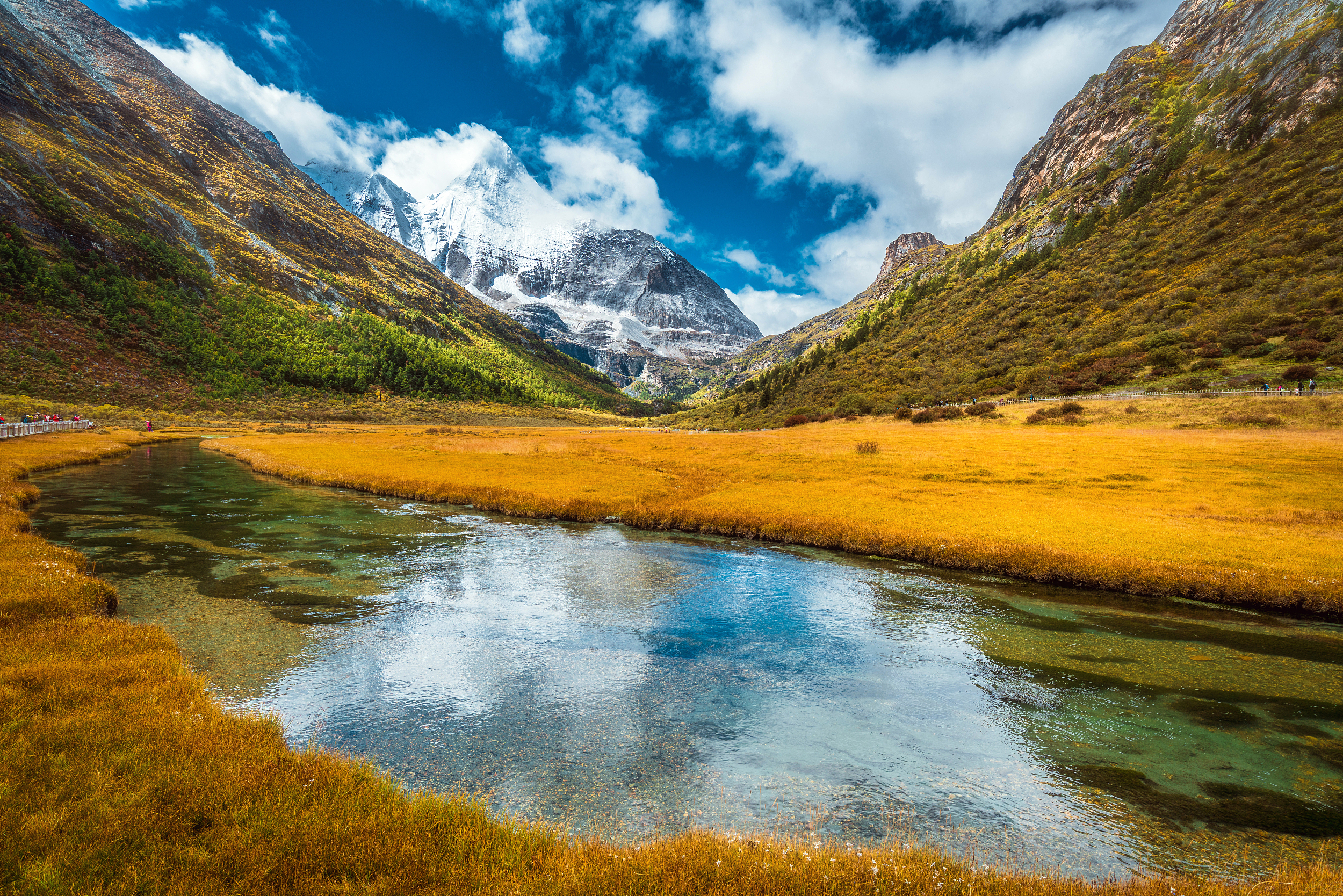 Daocheng Yading Tourist Map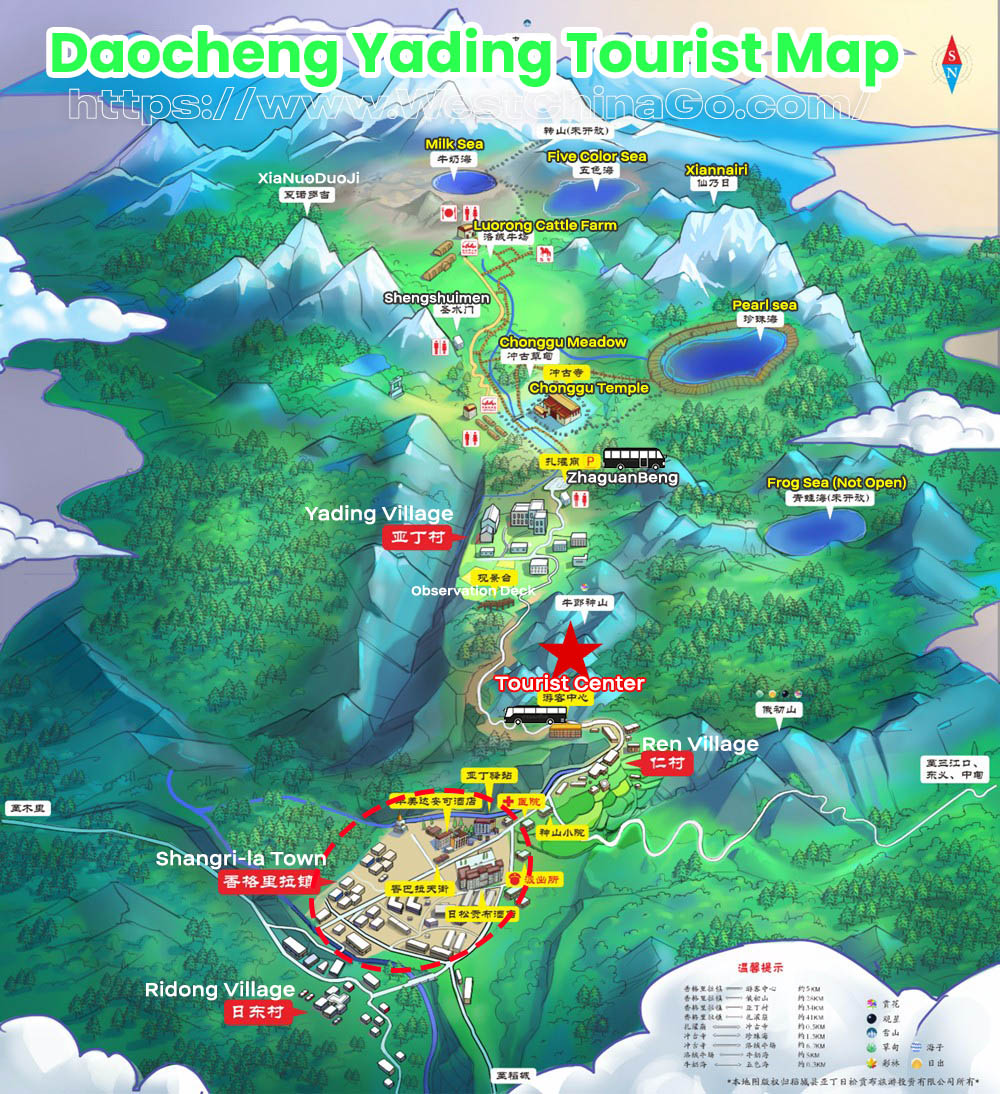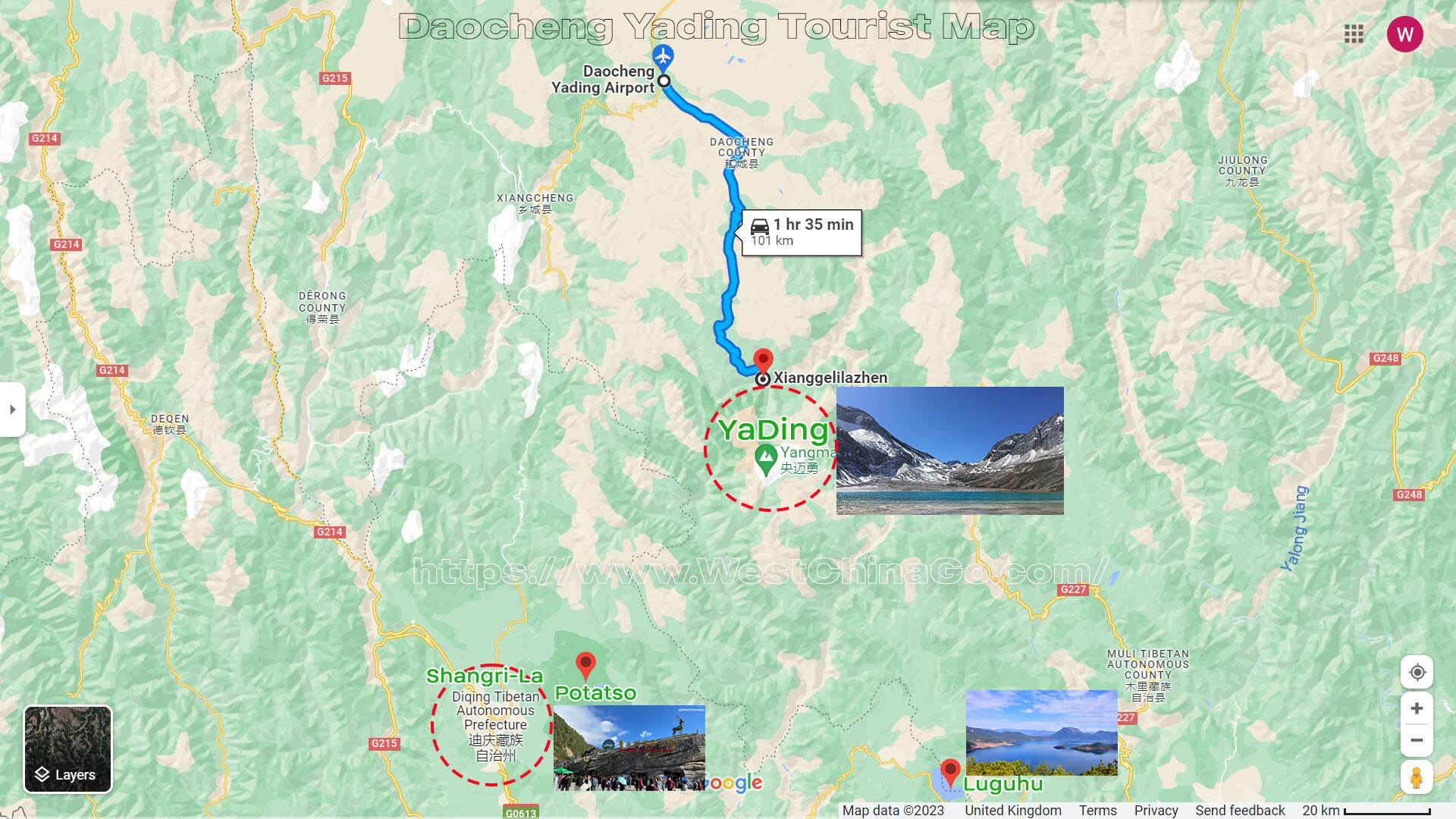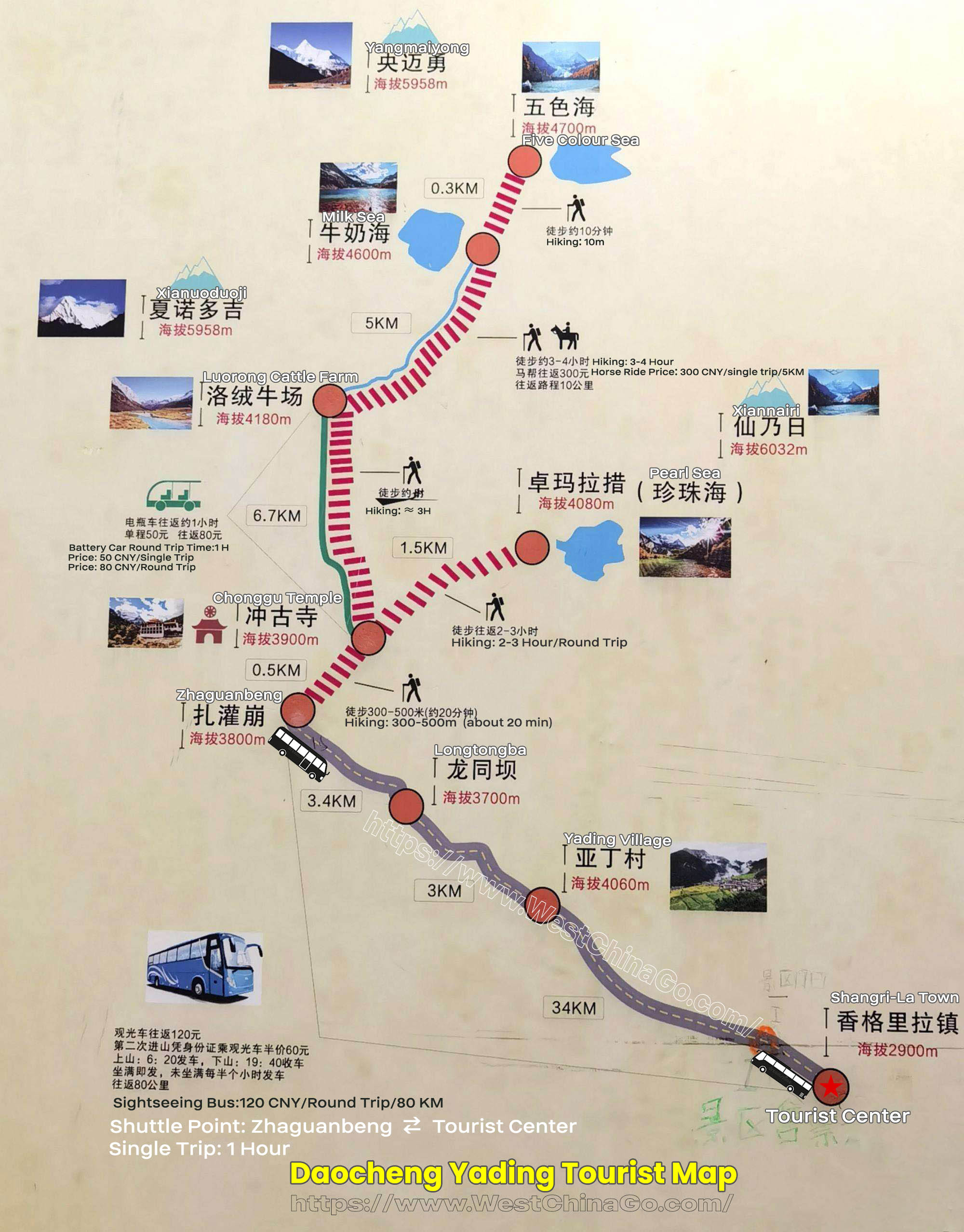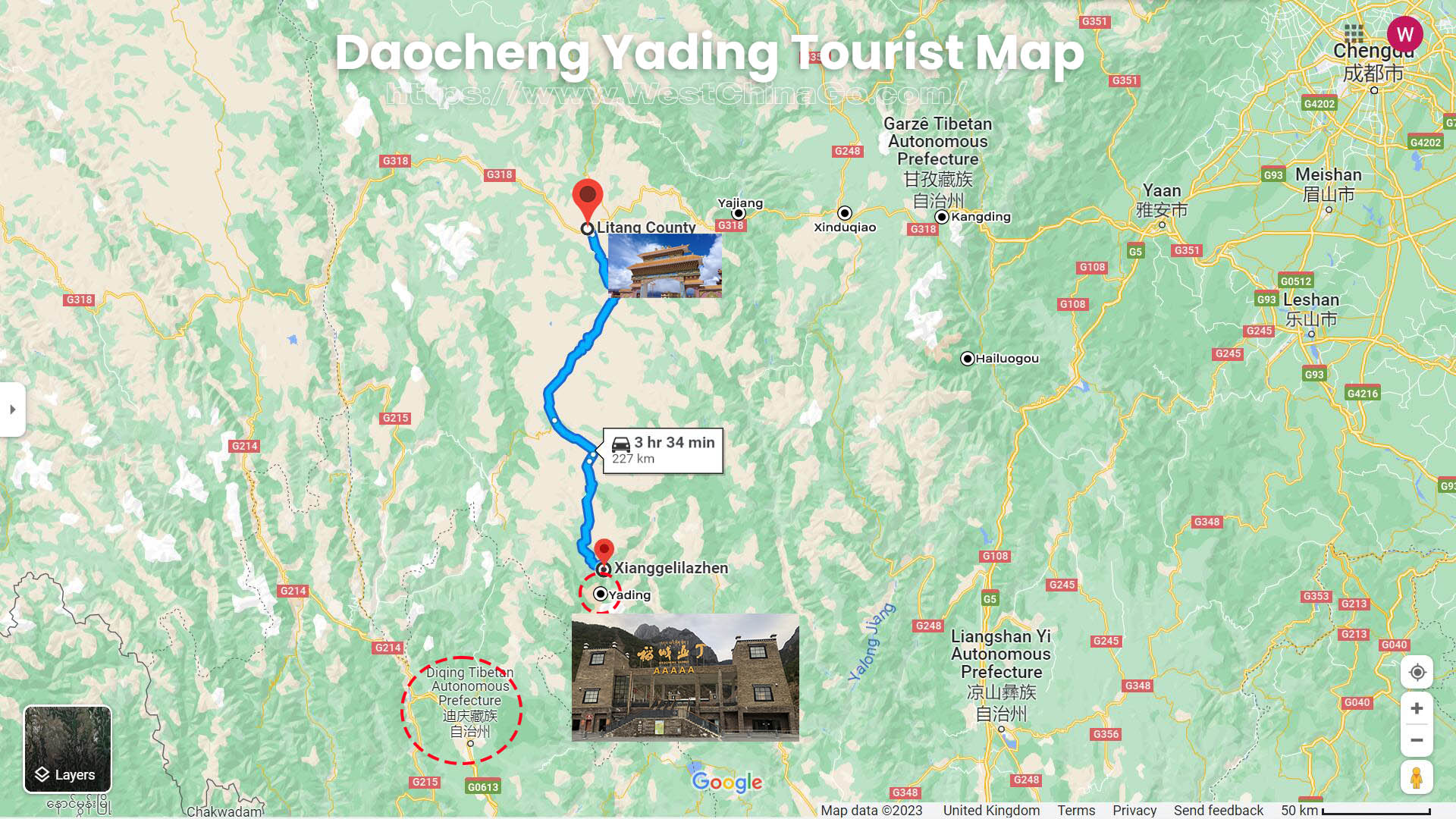 Daocheng Yading Video
West Sichuan Daochengyading Tour Transfer:Car Rental with Driver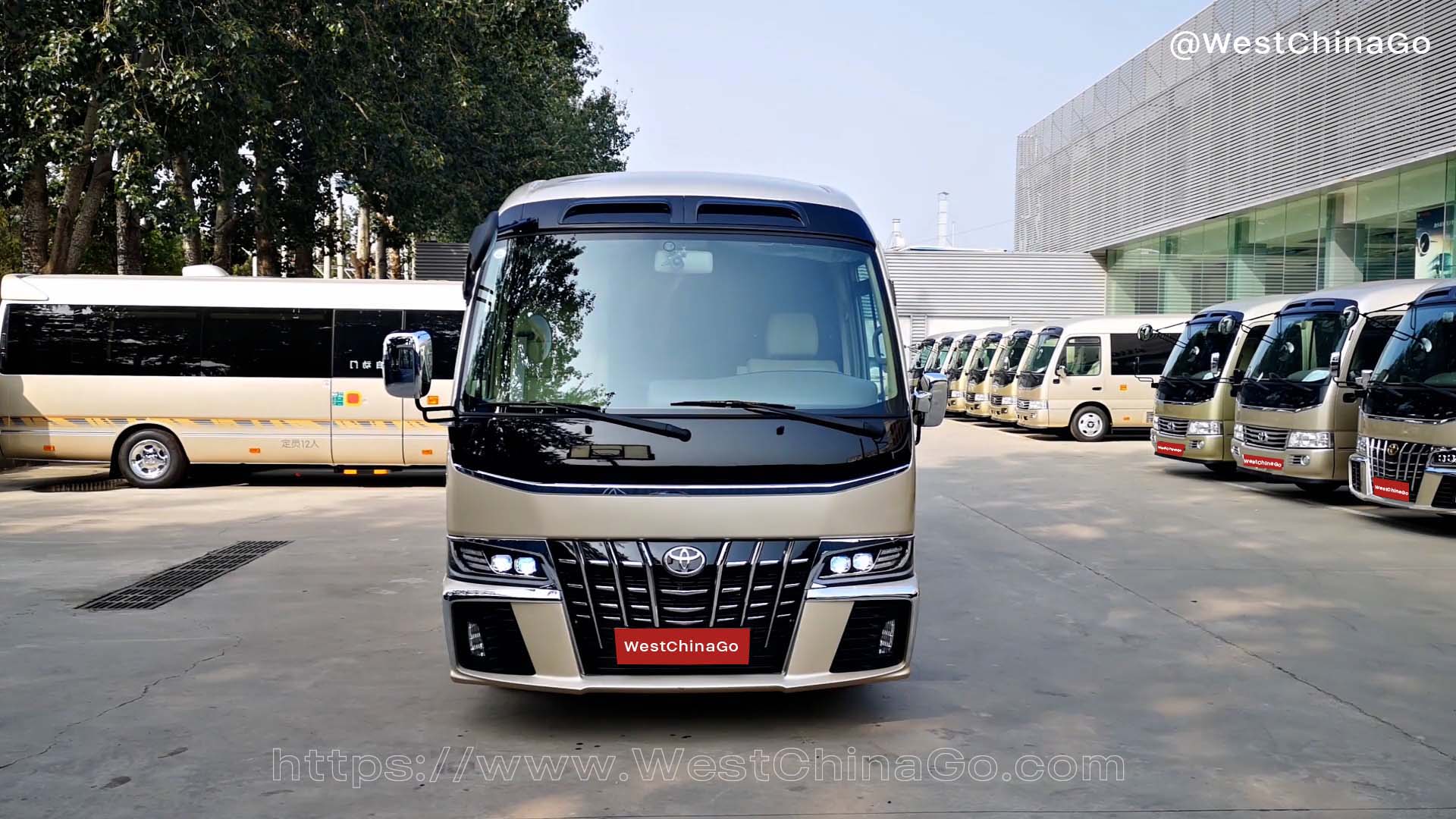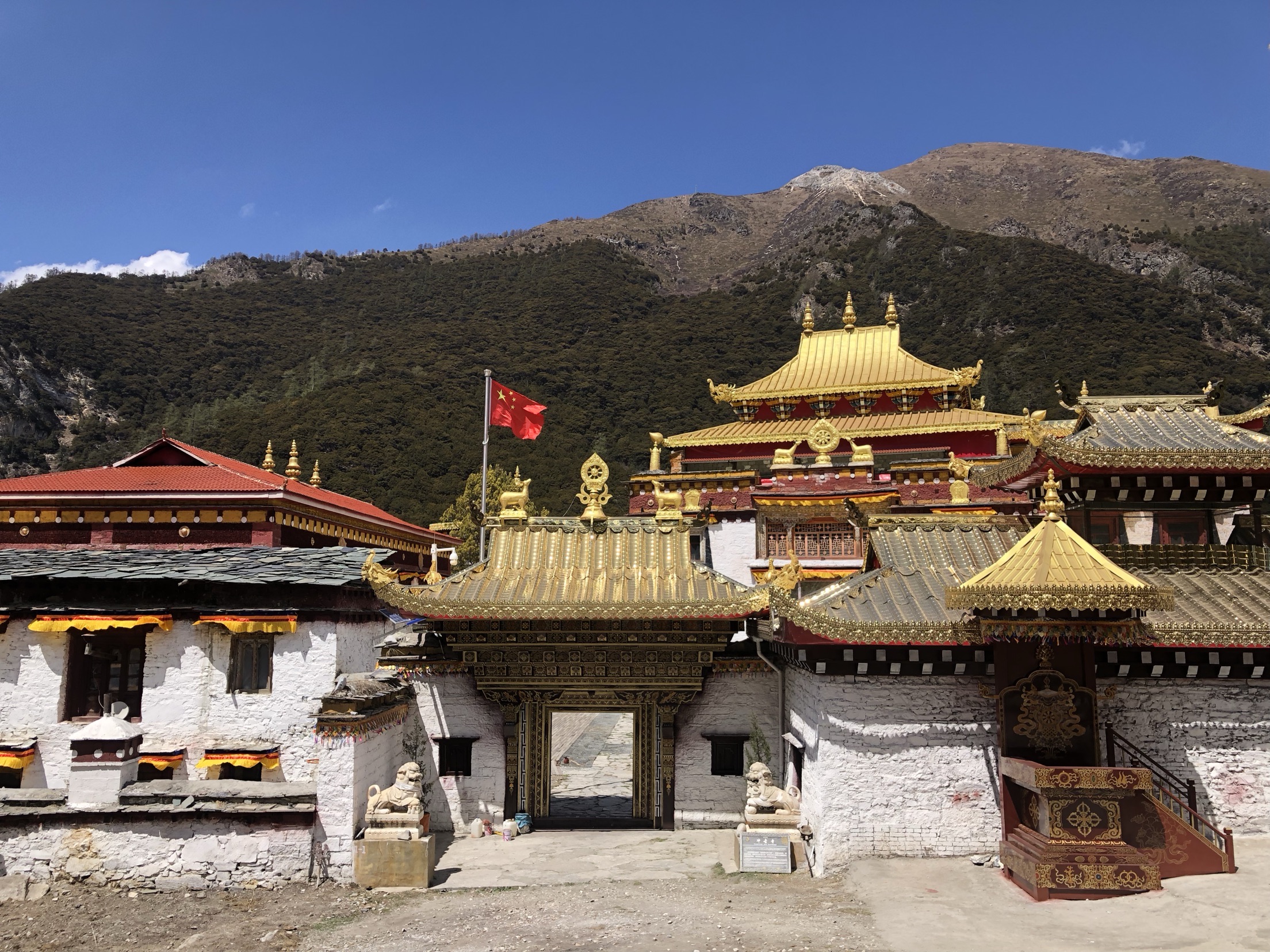 Daocheng Yading Travel Guide
How to plan your Yading trip
Best Time to Travel
June-July Flower Season
September-October Autumn Color
How to get there
1.By Car
Depart from Chengdu, drive along G318 Sichuan-Tibet highway via Litang, continue to G277 national highway to Yading
Depart from Yunnan Shangri-la city, drive 6h to Yading
2.By Air
Chengdu-Yading (Daocheng airport)
CA2561/62
3U8641/42
3U6693/94
Xi'an-Yading (Daocheng airport)
3U3273/74
Zhuhai-Chongqing-Yading (Daocheng airport)
CZ2783/84

Hangzhou-Chongqing-Yading (Daocheng airport)
3U3163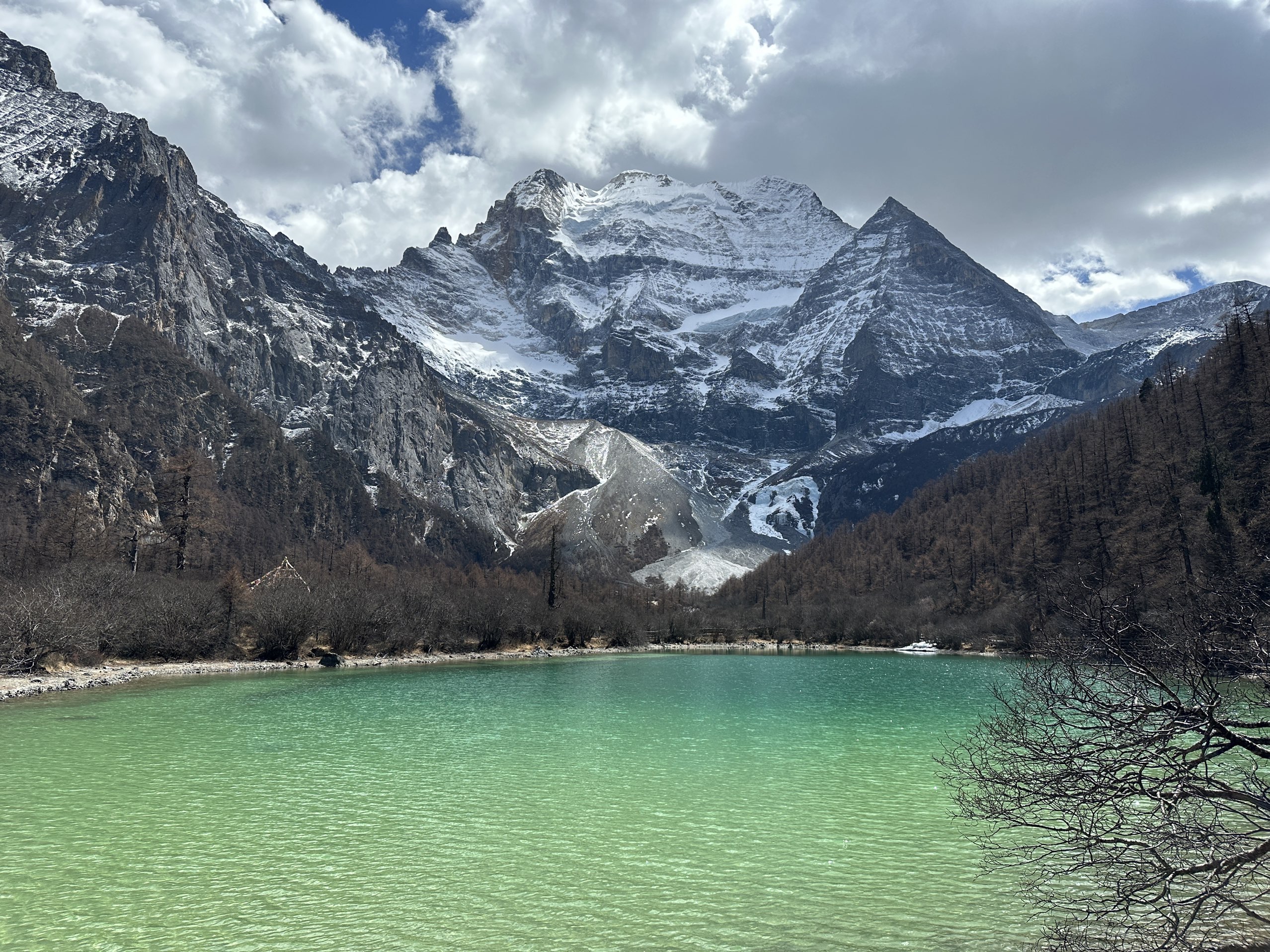 Where to stay
During peak season, highly recommend to book the accommodation in advance to avoid high price and lack of choice.
In low season 15th Nov-April, many hotels are closed.
Daocheng Town—20% travelers' choice
50KM away from Yading airport
80KM from Yading scenic spot Altitude:3700mTravelers who catch flights prefer to stay in Daocheng town.
There are wide range options from 5-star to local family run
hostelHotel Recommendation
Snow Area Hot Spring Garden Hotel
Jinzhu Hotel
Minyoun Rezen Retreat Yading Daocheng
Shangri-la Town—70% travelers's choice
120KM from Yading Airport
6KM from Yading Scenic Spot
Altitude:2900m
Lowest altitude and next to Yading scenic spot,70% travelers choose to stay in Shangri-la town.
Hotel Recommendation
Crown Plaza Hotel
Howard Johnson Hotel
Encore Hotel
Chujian Art Hotel
Yading Village—10% travelers' choice
160KM away from Yading airport
Locate inside Yading scenic spot
Altitude:4100M
Locate inside the Yading scenic spot, offer stunning scenery and tranquility.
Private car are not available, travelers need to take sightseeing bus and get off at Yading village 4100M, may cause high altitude sickness
Limited facilities, no international standard hotel
Hotel recommendation
Rock HotelJianshan Hotel
Zhaxi Star Hotel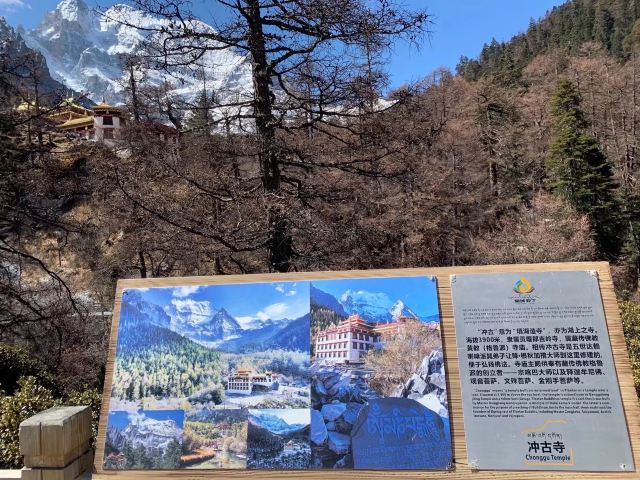 Sightseeing route
Long Route(10KM ,6-9h)
Tourist Center—1h bus—Zhaguanbeng-20min walk—Chonggu Temple—6.7KM 30min shuttle bus—Luorong Pasture—4KM walk or ride horse—Self Sacrifice Cliff—1KM walk-Milk Lake(4700M)—1KM walk—Five Color Lake(4600M)
Travel tip:
Due to the high altitude, long route will take whole day to complete and highly recommend to enter Yading at the opening time to avoid crowds and waiting.
Horse riding(300RMB) is limited, go early.
Milk Lake and Five Color Lake will not allow to enter after 14:30
Short Route(2KM,2-3h)
Tourist Center—1h bus—Zhaguanbeng-20min walk—Chonggu Temple-1.5KM-Pearl Lake
Short Route is less challenging ,half day will be enough for short route
Things to prepare
Medicine for high altitude sickness and car sickness
Sun block and sun scream
Raincoat
wind proof outdoor jacket (Really windy on the top)
Walking sticks(depend on personal need ,also can rent before entering the park)
Snacks
Oxygen bottle
Due to the high altitude, try your best travel LIGHT