Dashilar
Chinese name: 大栅栏
Foreign name: Dashilanr
Location: No. 6, Dashilan Street, Qianmen Street, Xicheng District
Location: 西城区前门大街大栅栏街6号
Opening hours: open all day
Ticket price: free
Suggested play time: 2 hours
Official website: http://www.dashilar.org/
Official phone number: 010-63109680
Virtual Tour: https://v.visitbeijing.com.cn/pano/A107/index.html
Famous old-fashioned shops: Ruifuxiang's silk and Zhang Yiyuan's tea, Neiliansheng's shoes, and Tongrentang's medicine,Ma Juyuan's hat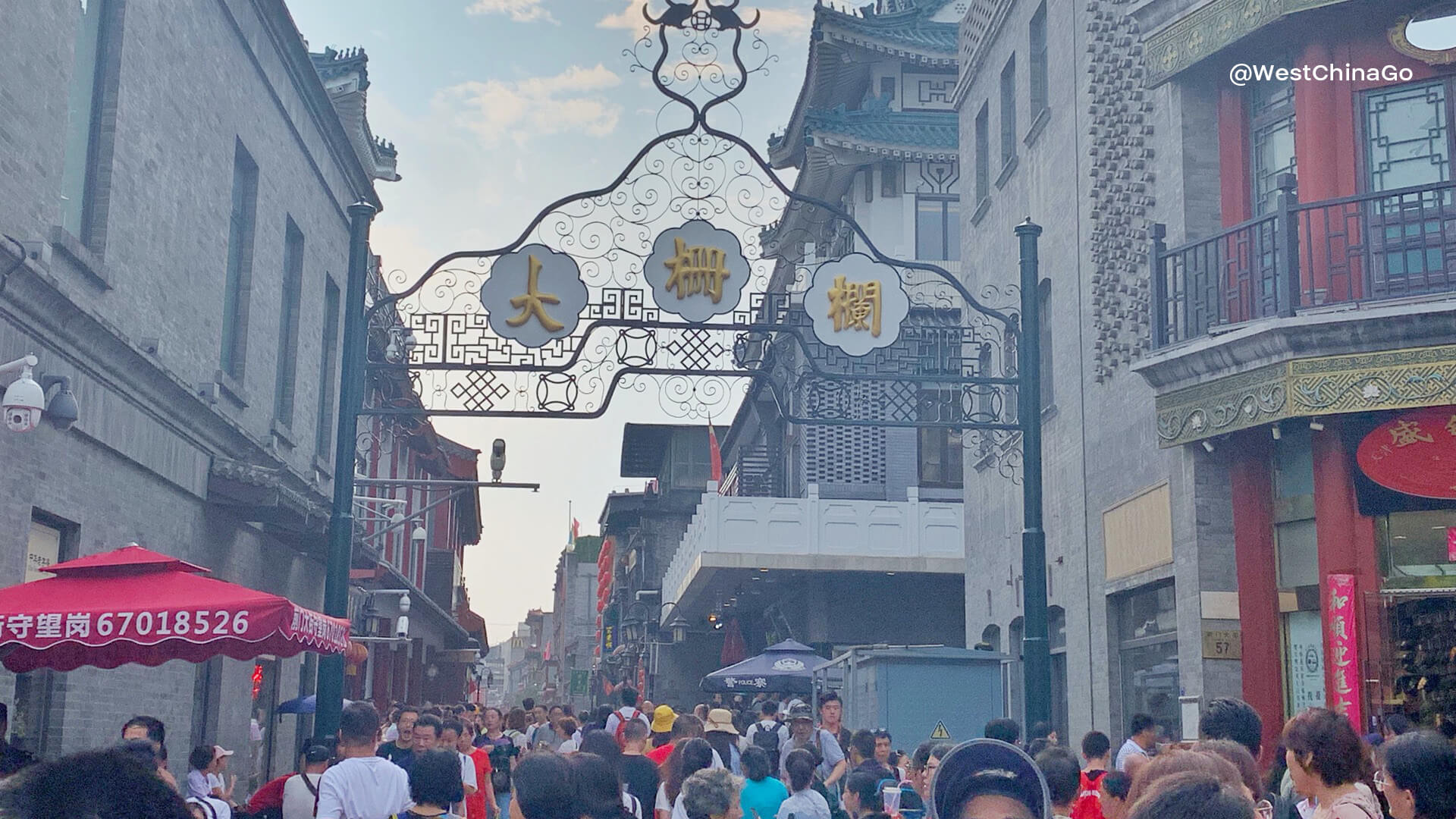 Dashilar
The epitome and essence of Beijing culture
Dashilar is located on the southwest side of Tiananmen Square. It is a famous ancient market and a bustling commercial downtown area in Beijing. It is also the epitome and essence of Beijing culture. The shopping, catering, entertainment and other shops in the block are row upon row, and various merchants are arranged among them. It is a must-choice place for entertainment shopping, tasting food, and experiencing Beijing culture.
Dashilar Commercial Street: Gathering of Merchants
Dashilan Commercial Street is a good choice for you to visit the Dashilan neighborhood. Dashilan Commercial Street is located on the west side of Qianmen Street and is one of the important components of the Qianmen commercial circle. As an old commercial street with a history of nearly 600 years, Dashilan has always been a prosperous commercial place in old Beijing. There are many famous merchants on the street: Tongrentang, which deals in traditional Chinese medicine; Ruifuxiang, which deals in cloth and satin; Neiliansheng, and Liubiju, which operates pickles, etc. In addition to business houses, Dashilar was once the entertainment center of the capital, where many famous theaters, teahouses, bookstores, and earlier cinemas in Beijing's history were located.
Doorframe Alley(门框胡同): A must-see for foodies
There are many gourmet shops in the Dashilan block. If you are a real foodie, you must not miss the door frame alley. Doorframe Hutong is located in the northeast of Dashilan Street, running north-south, starting from Dashilan Street in the south, reaching Langfang Toutiao in the north, and intersecting with Langfang Ertiao and Santiao. It was a famous snack street in Beijing during the late Qing Dynasty and the Republic of China. Today's door frames are interoperable, "Nian Gao Wang", "Pea Dou Wan", "Pie Road", "Baodu Yang", "Tofu Naobai", "Cheese Wei", "Tongyixuan Mutton", "Sack Bag Huo Shao" and so on. This kind of snack will definitely make your index finger move, the key is that the price is not expensive.
Yanshou Street: full of life
In addition, foodies should not miss Yanshou Street. Yanshou Street is full of life: fried chicken, halal haggis, pickles and side dishes, and even pancakes. As soon as you step into Yanshou Street, you can smell the tempting aroma. The food is made on-site in the store, and the decoration of the store to the atmosphere of the whole street can be described as simple. After a full meal, you might as well go to the nearby Quide Club to watch a "one-man show" and live like an old Beijinger.
Eight Great Hutongs: Feel the Strong Beijing Flavor
If you want to feel the profound Beijing culture and history, Bada Hutong is your good choice. The Eight Great Hutongs refer to the eight alleys south of Tieshu Xiejie, which are in order: Baishun Hutong, Yanzhi Hutong, Hanjiatan, Shaanxi Lane, Shitou Hutong, Wangguangfu Xiejie, Zhujia Hutong, and Li Shamao Hutong. The Bada Hutong was established during the Qianlong period of the Qing Dynasty. When the Huiban came to Beijing, the "Sixi Ban" lived in the Bada Hutong area. Walking in Bada Hutong, you can still feel the strong historical atmosphere.
Liulichang East Street in the Dashilan area is also a place not to be missed by literati. It used to be a kiln for firing colored glaze in the Yuan Dynasty. Nowadays, many merchants put calligraphy and paintings on the street and become street galleries. Liulichang East Street has also become a gathering place for calligraphy and antiques.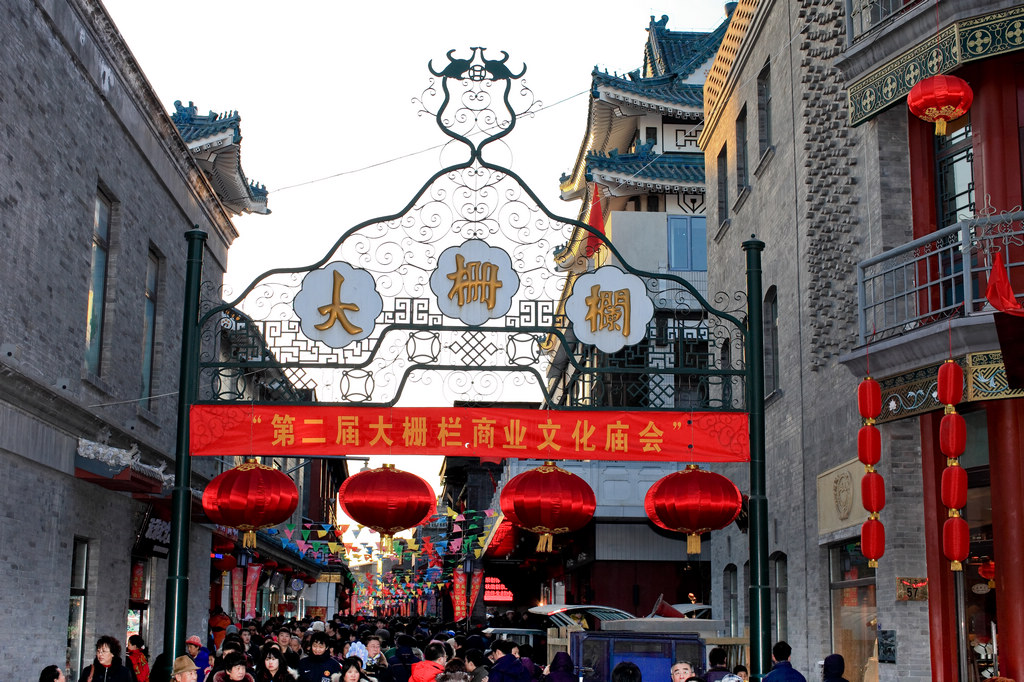 Dashilar Tourist Map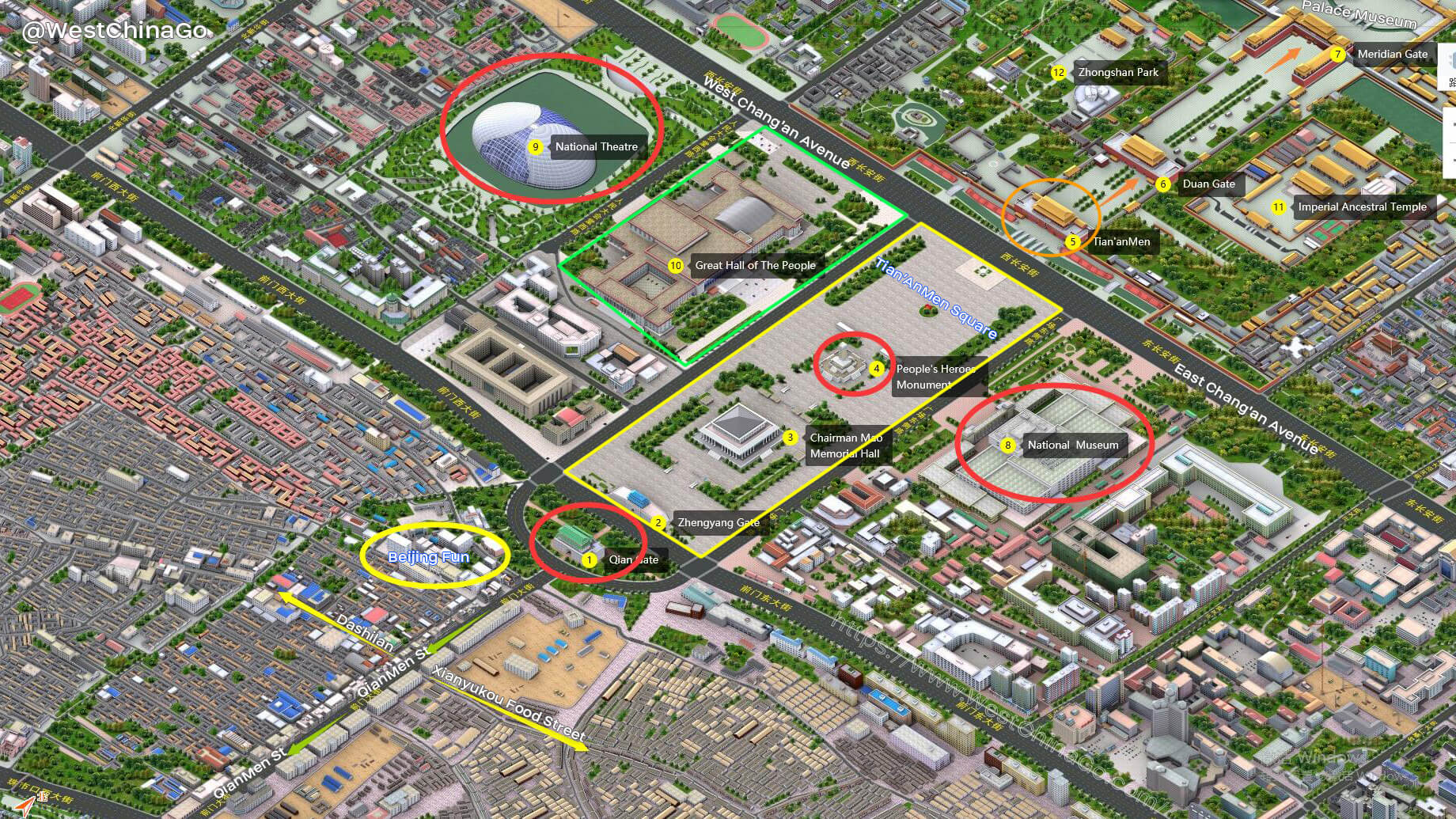 Dashilar Video
Dashilar Photo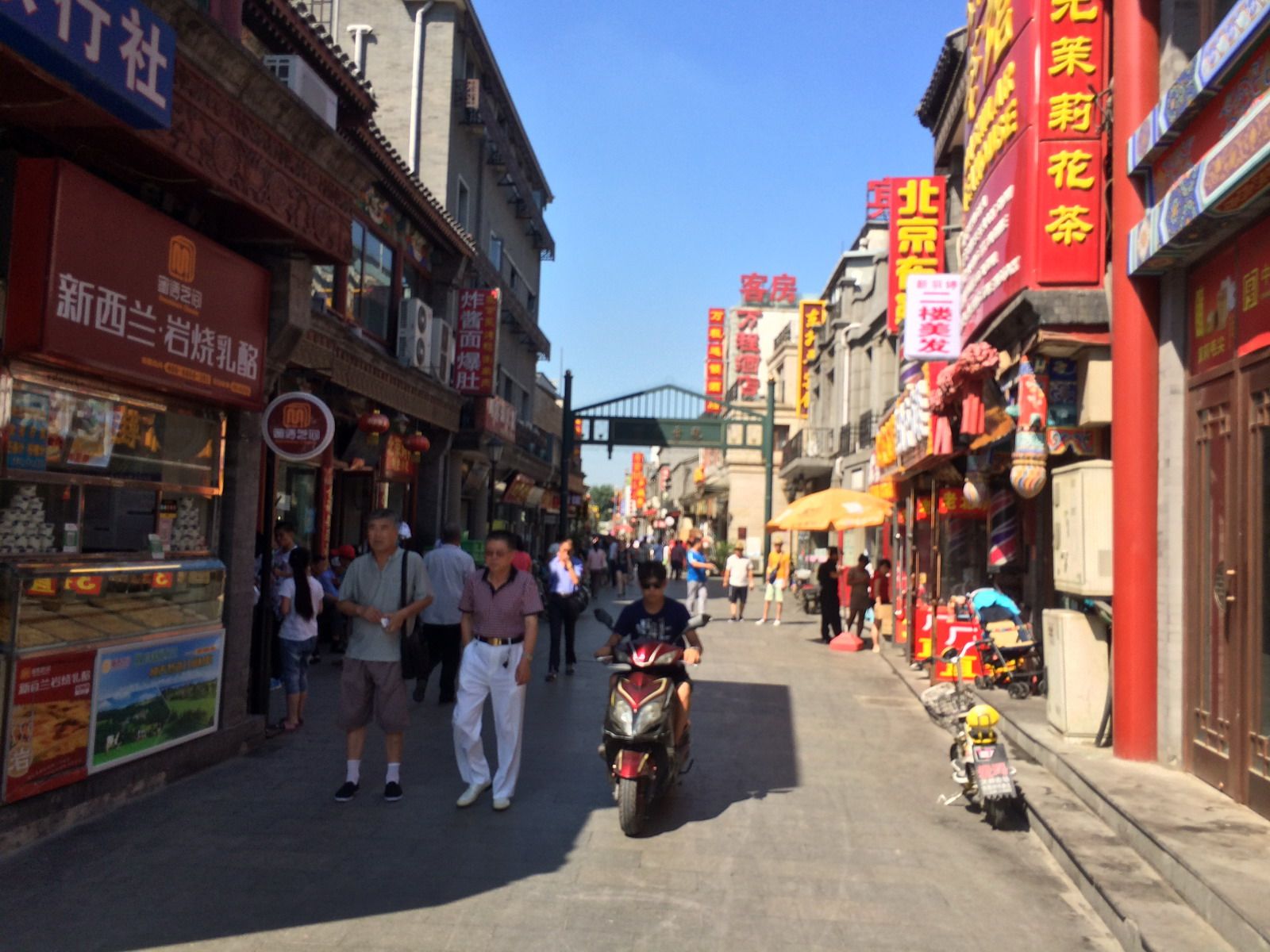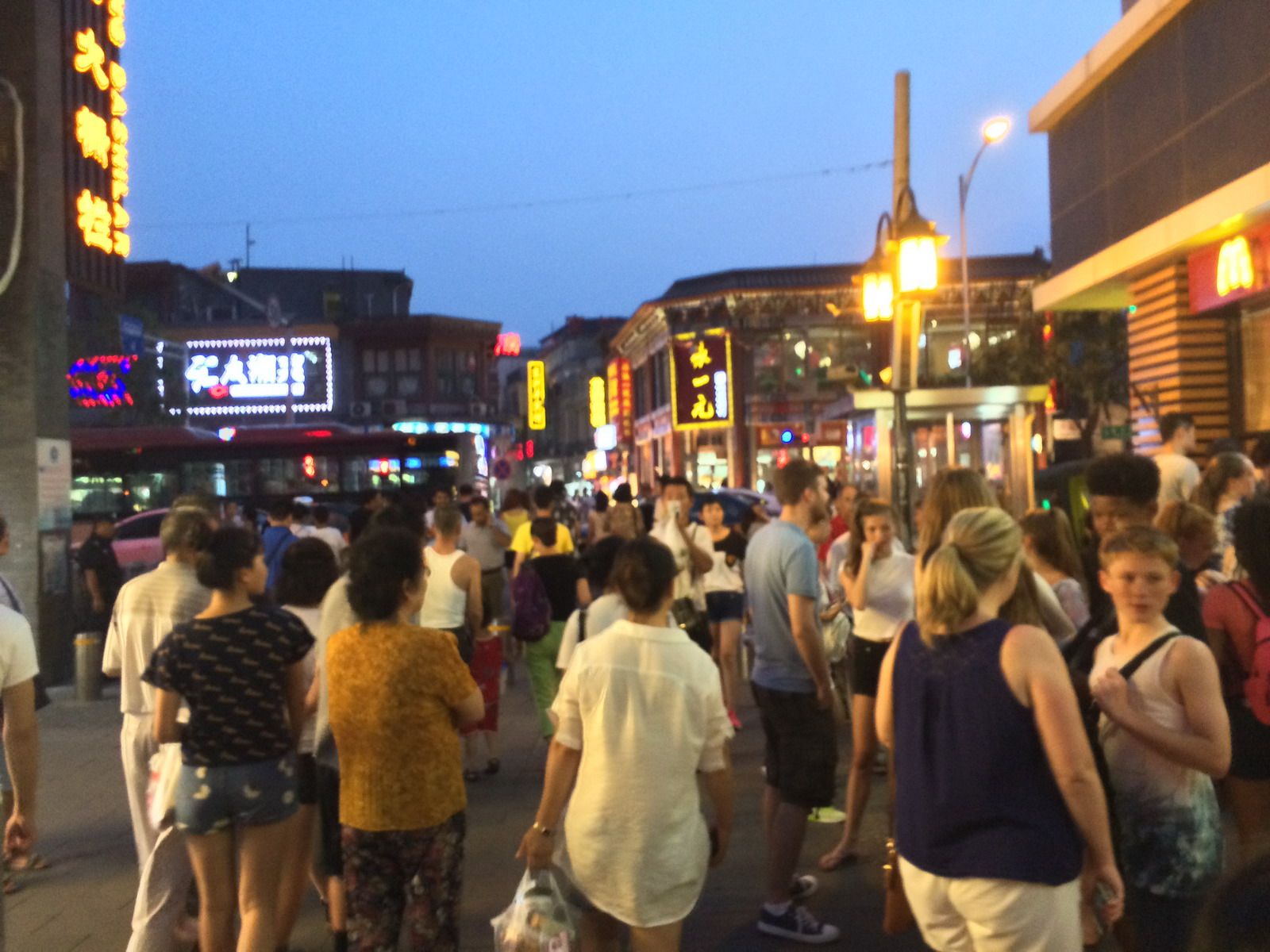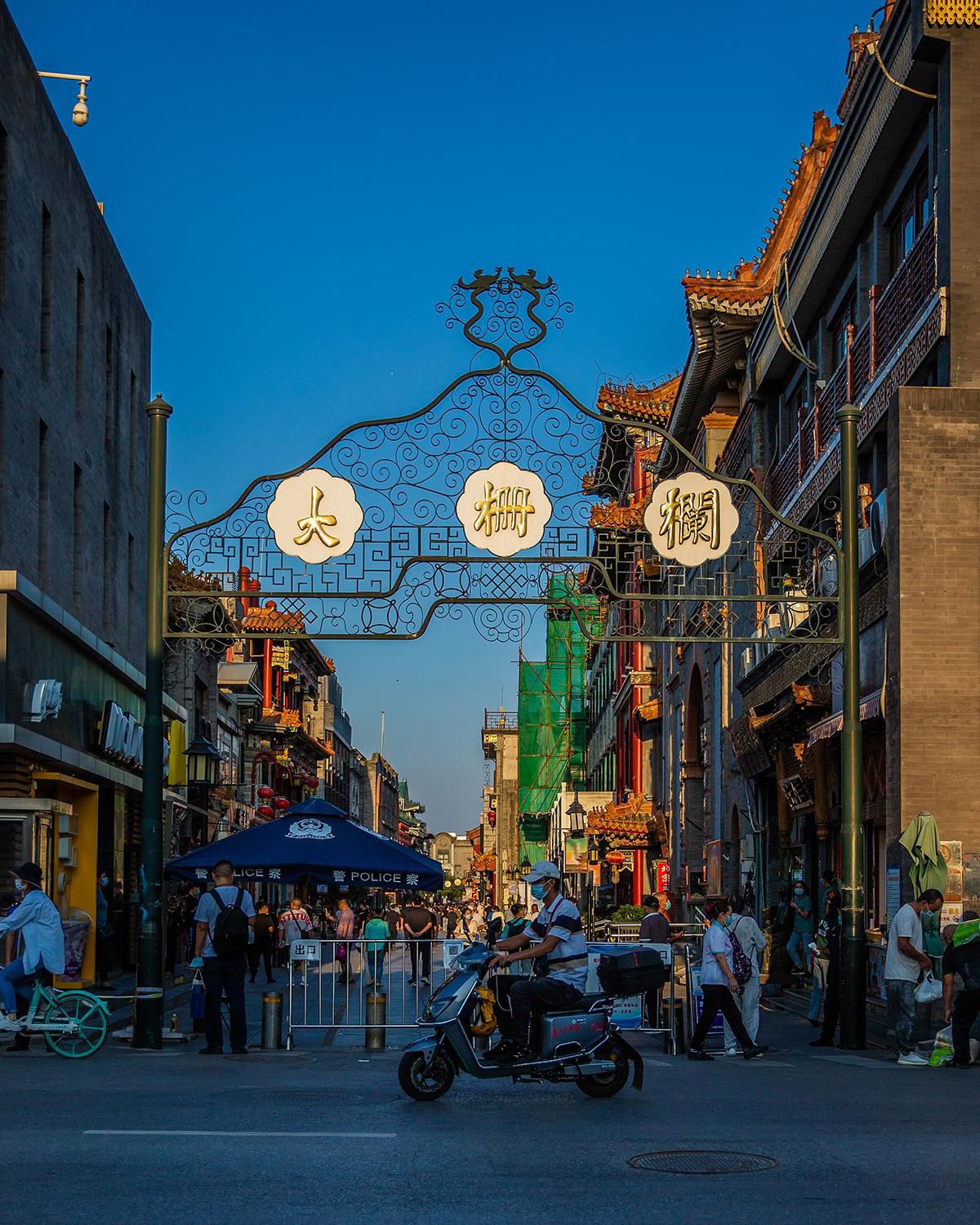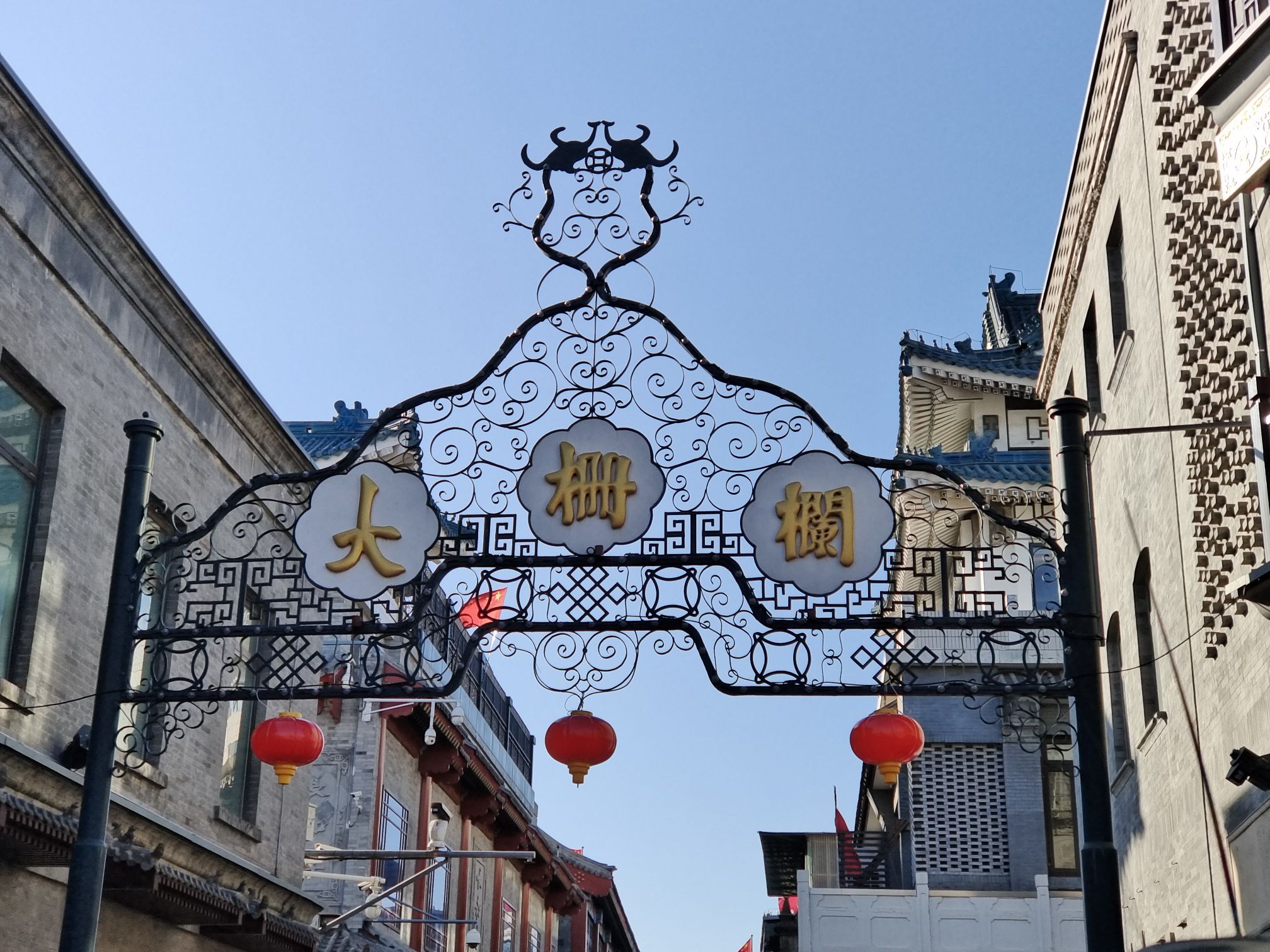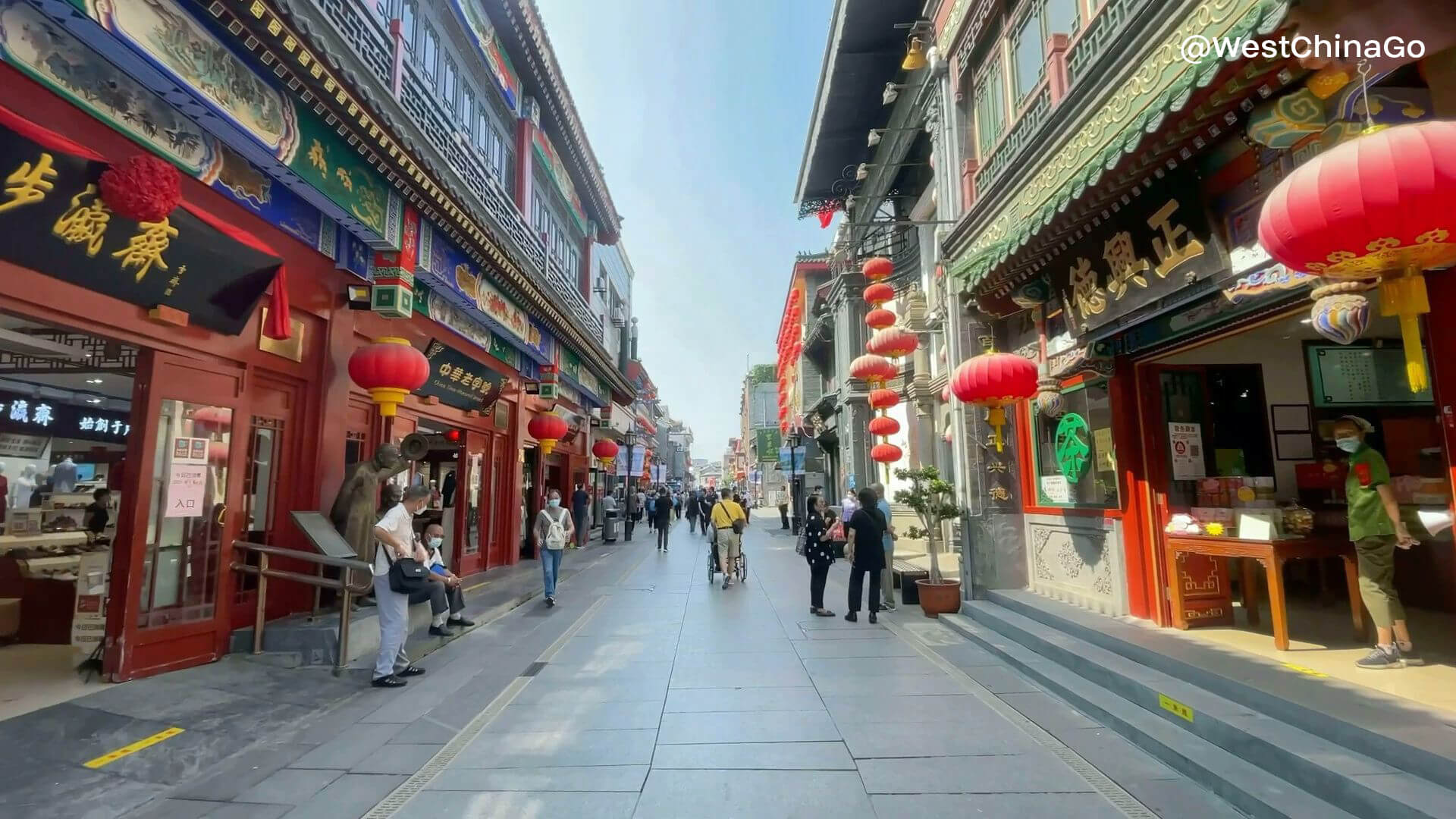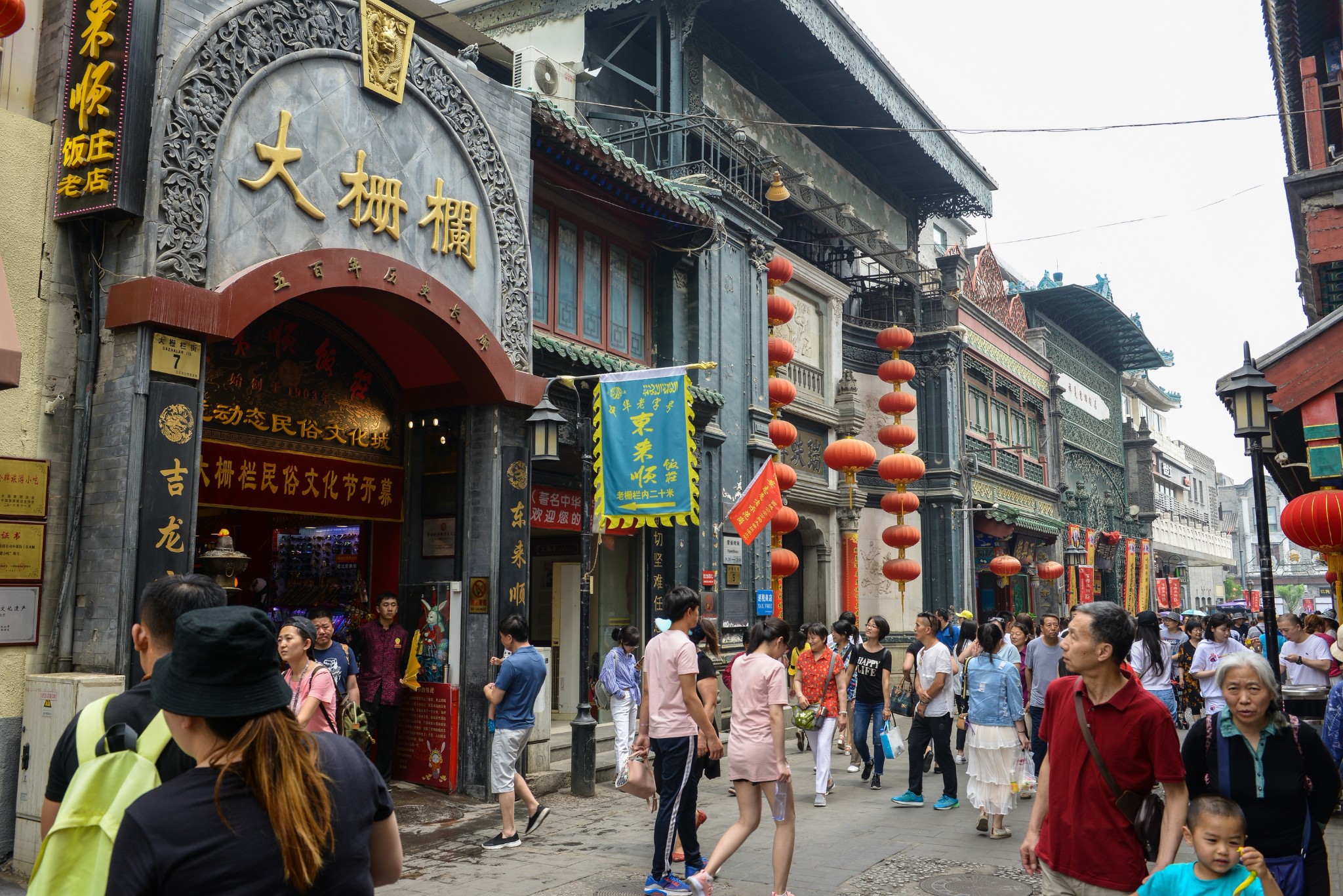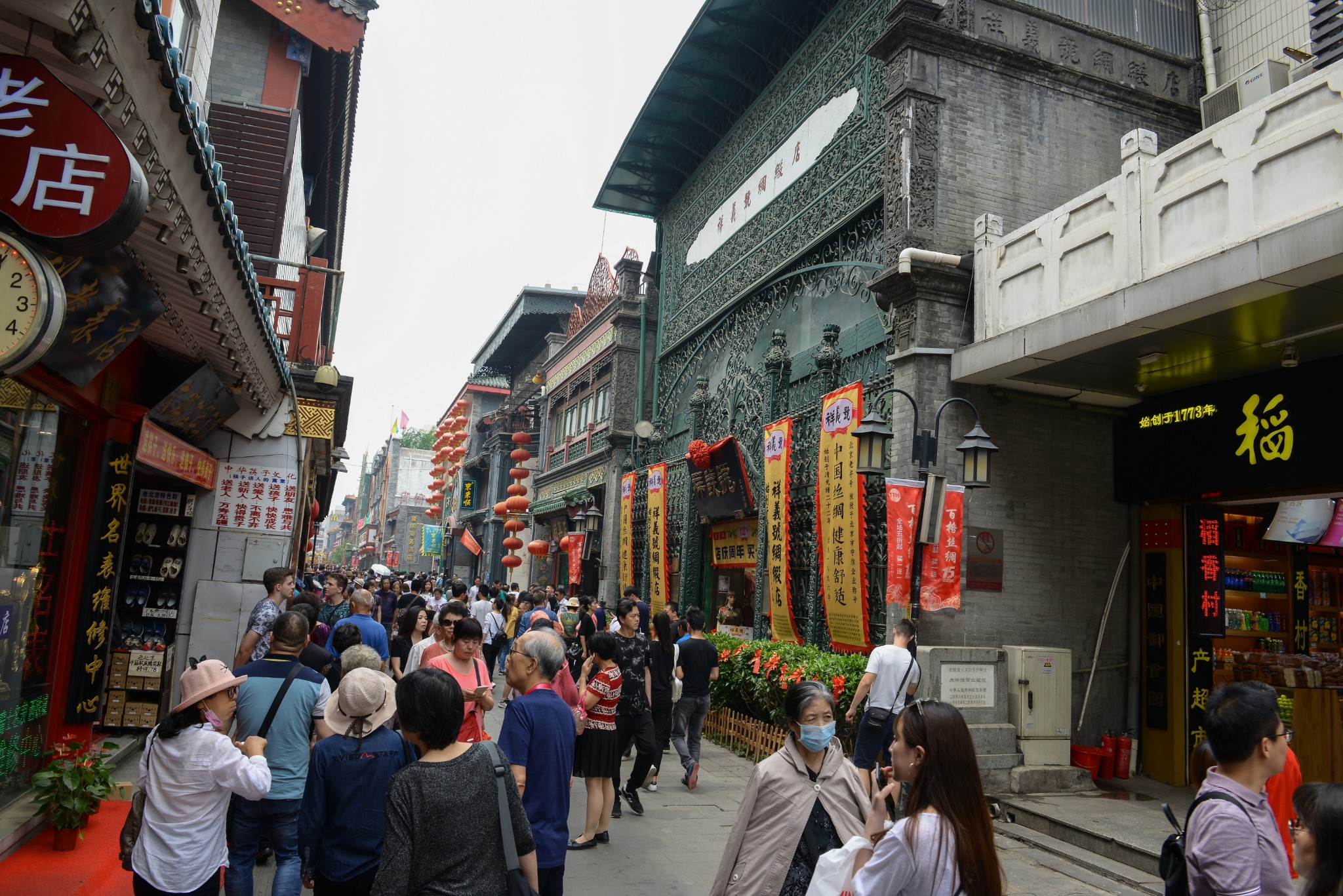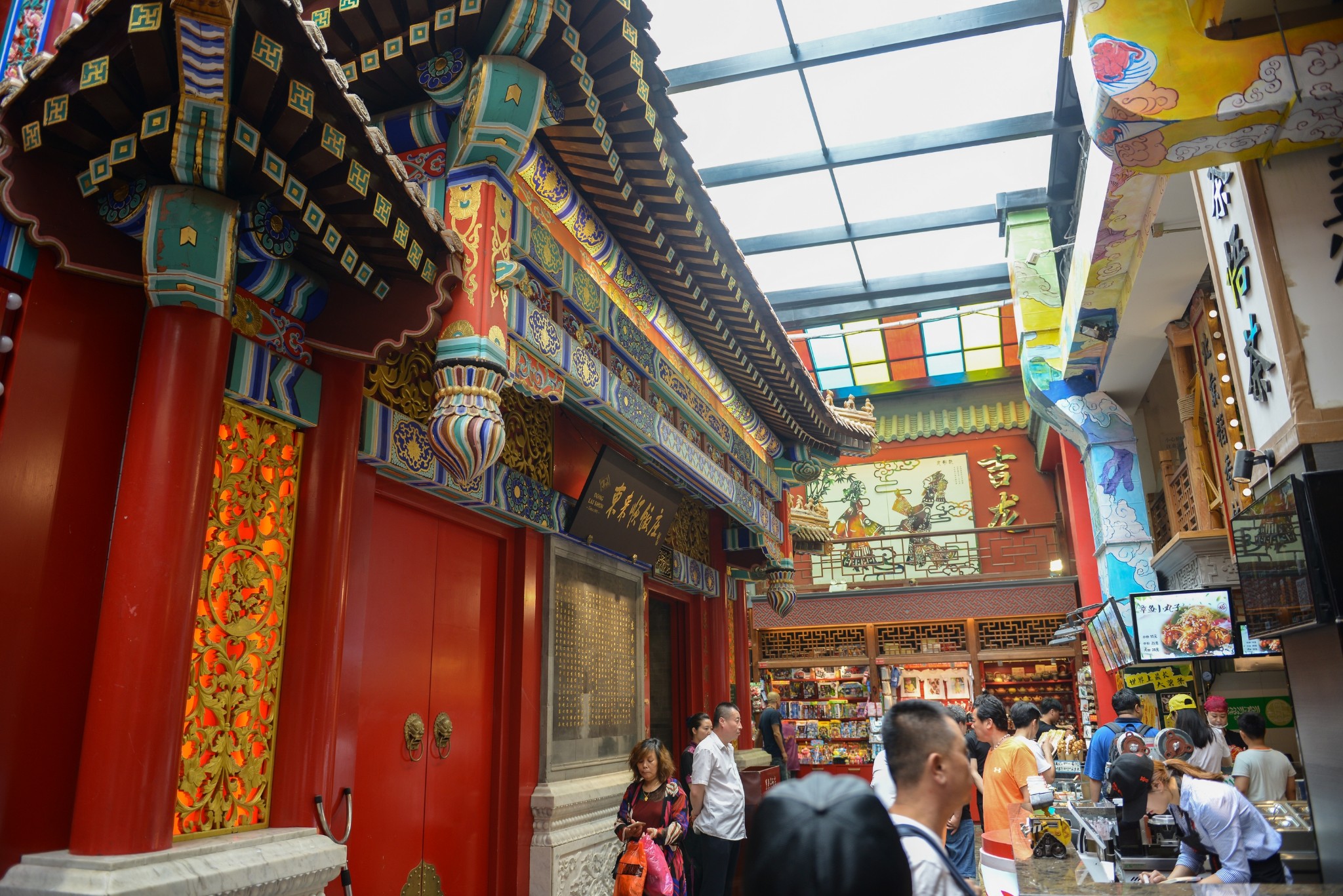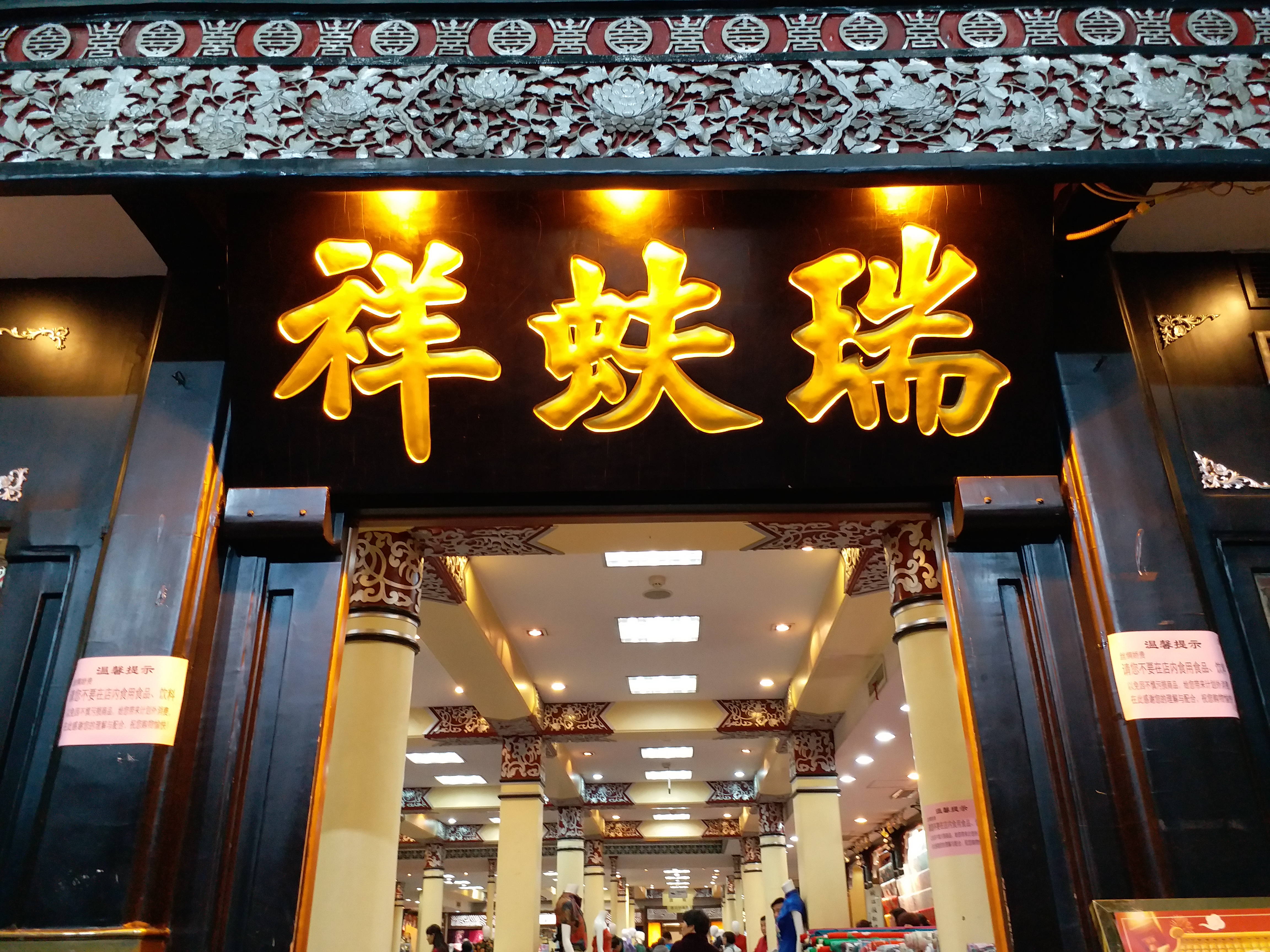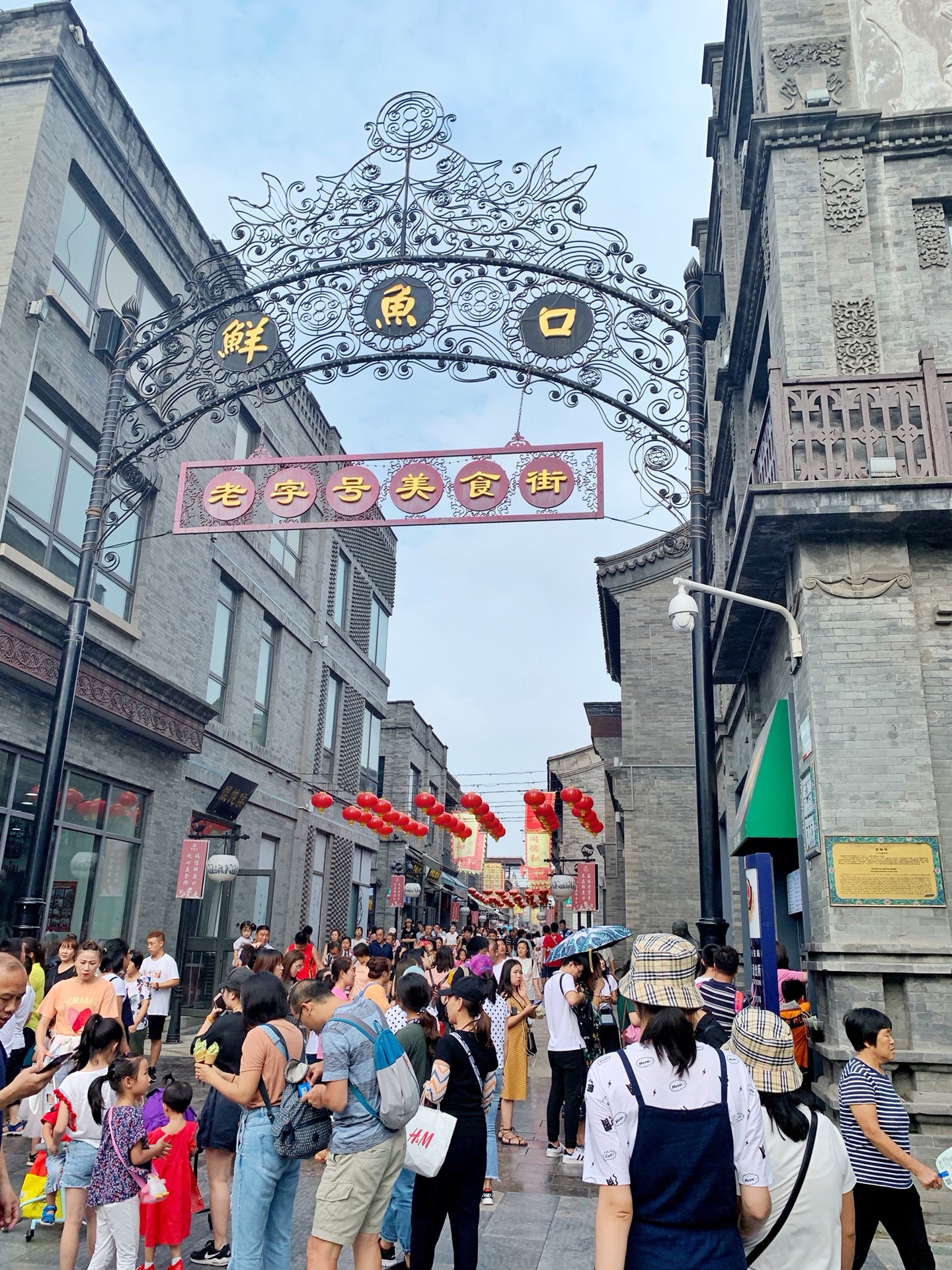 Dashilar Travel Guide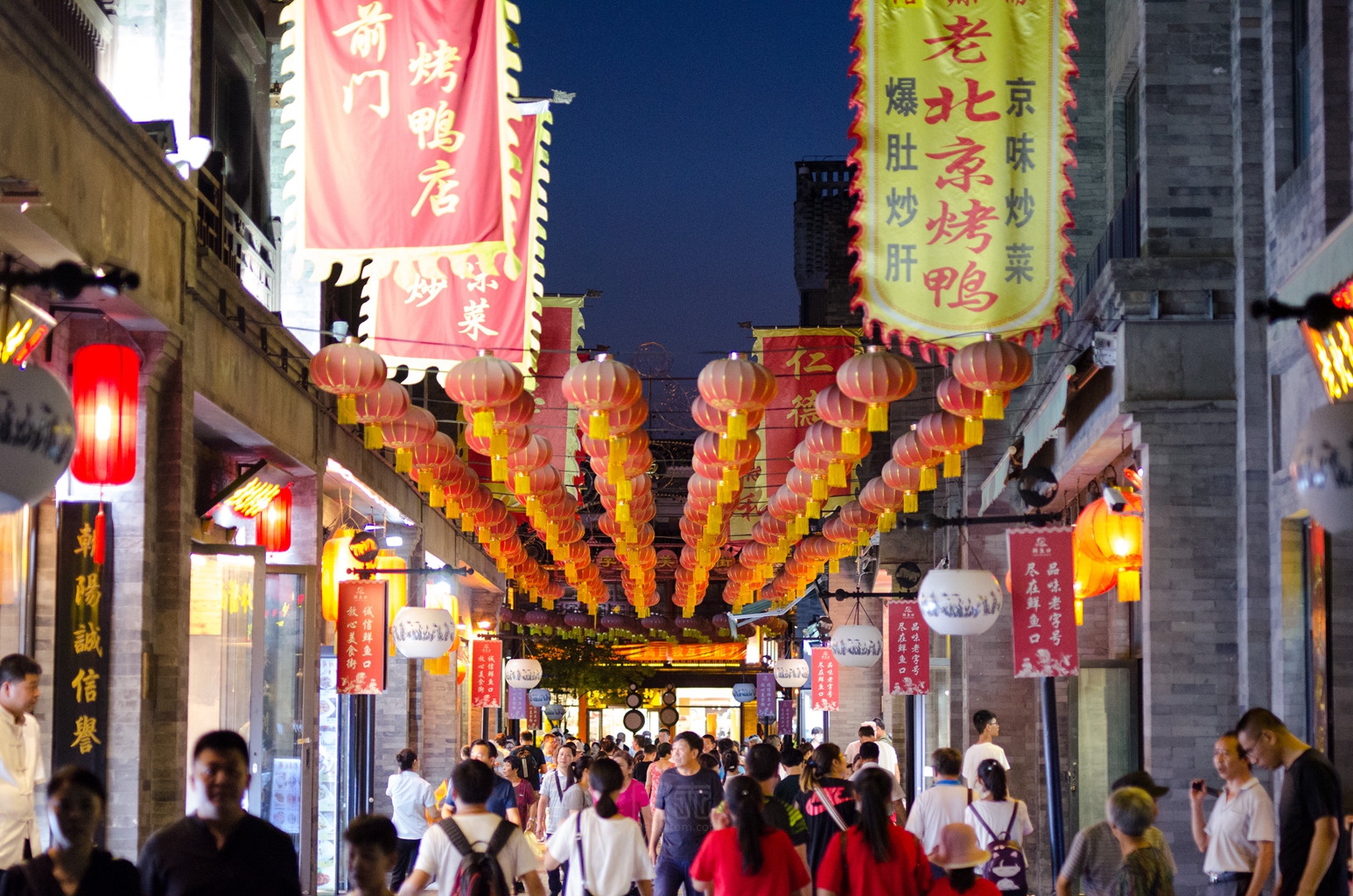 How To Get To Dashilar
By Taxi
from downdown to South Luogu Lane, expense is about 50-100 rmb
Practical Chinese:for taxi driver
pls take us to BeiJing Dashilan
请载我们到大栅栏
By Subway
Take Metro Line 2 and get off at Qianmen Station and walk there
BeiJing metro map