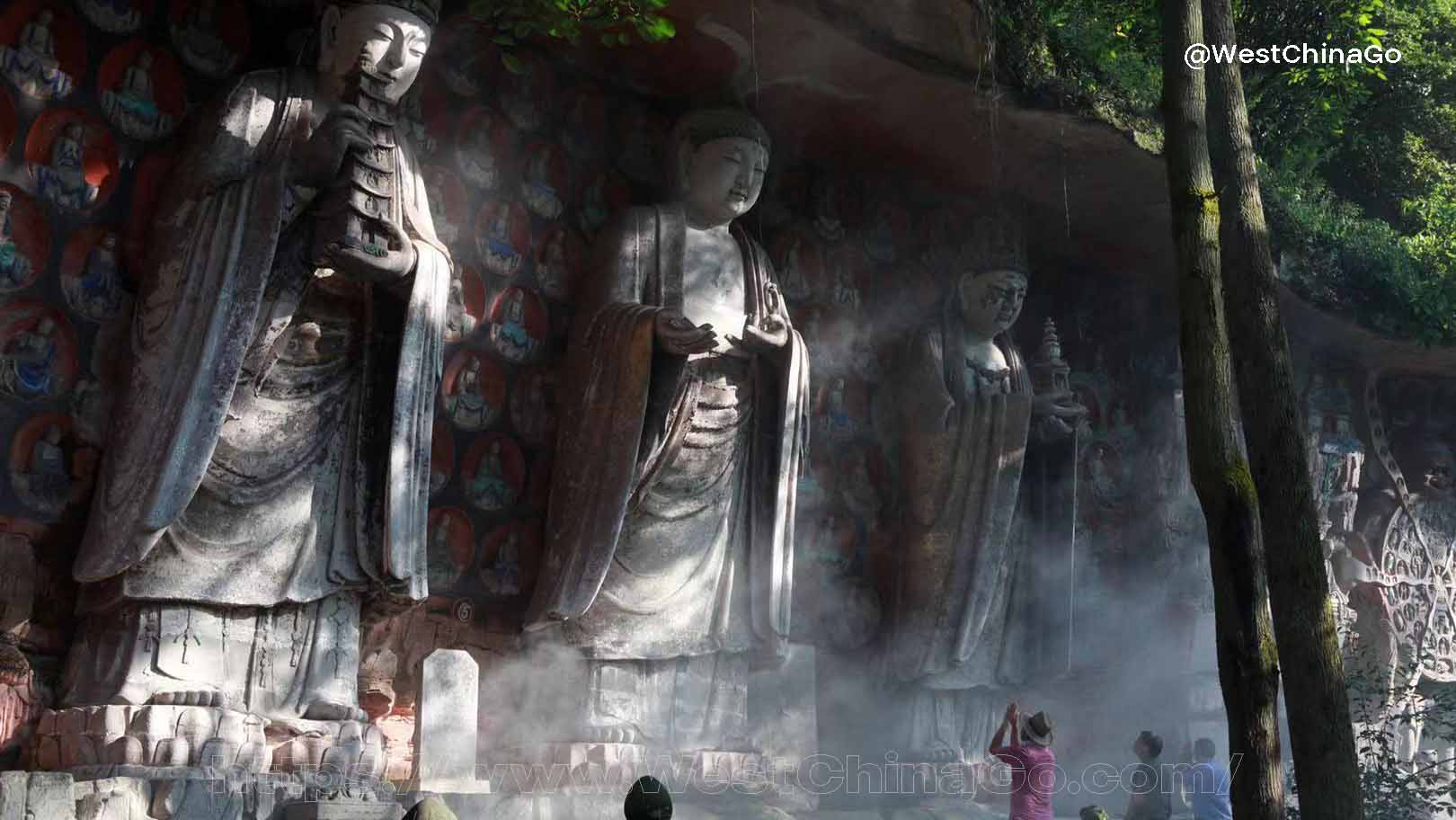 The Dazu Rock Carvings
Chinese Name: 大足石刻
Foreign name: Dazu Grottoes
Tel: 023-43785774;023-43722163
History: from 650 AD
website: https://www.dzshike.com/
Location: fulongxiang,baoding town,dazu county,chongqing重庆市大足区宝顶镇大足石刻旅游景区
Area: 167 km²
Opening hours: 09:00-18:00 all year round (last admission 16:30)
Visiting Time: 2-5H
Attraction level: world cultural heritage, national AAAAA-level tourist attraction
Tickets: Baodingshan single ticket: 115 RMB; Baodingshan and Mount North Joint ticket: 140 RMB
Virtual Tour 1: https://720yun.com/t/1evkOlimsq7?scene_id=51419542
Virtual Tour 2: https://720yun.com/t/72628a8vqu6?scene_id=904810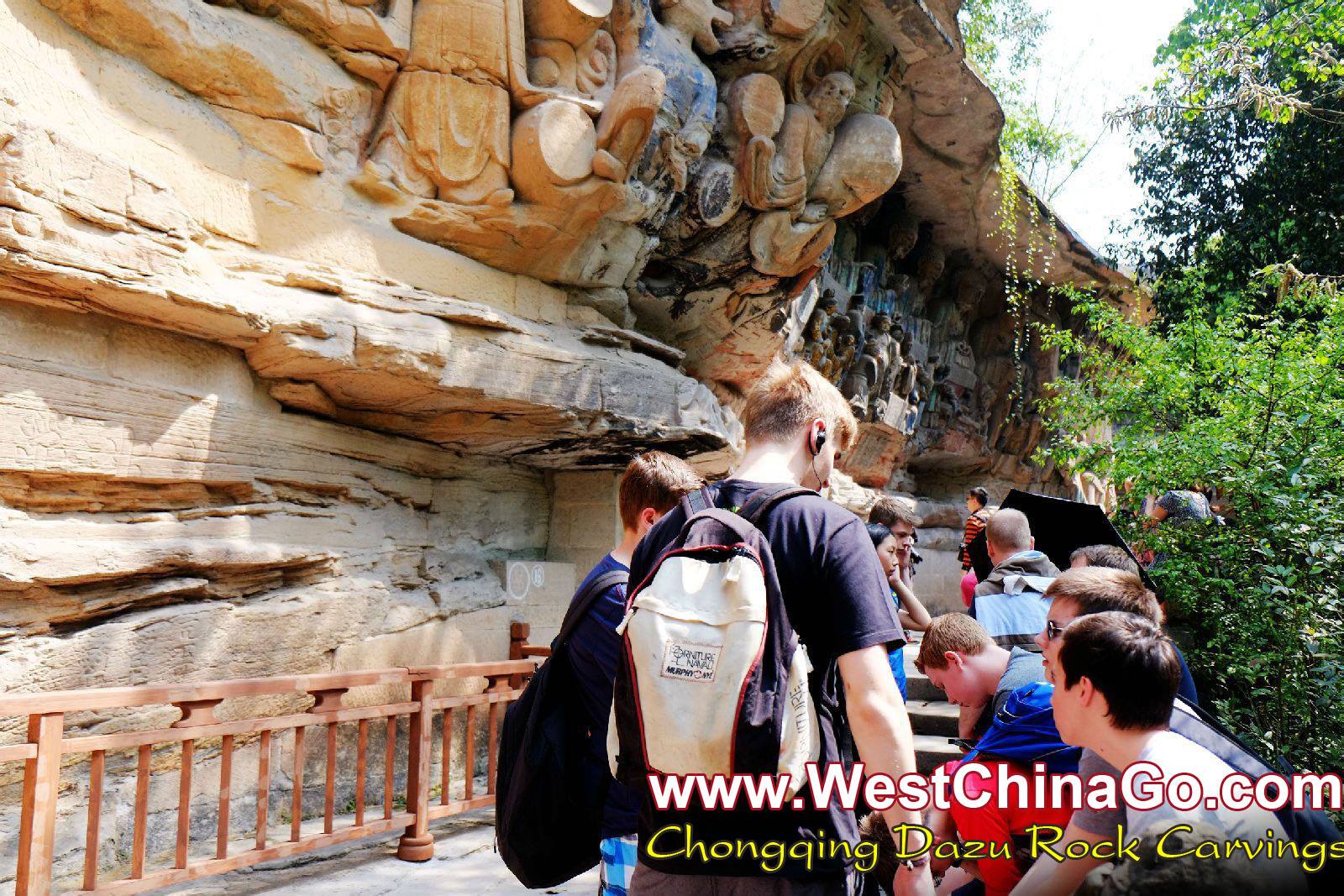 The Dazu Rock Carvings
The Dazu Rock Carvings are located in Dazu District, Chongqing City. Now it is a world cultural heritage and one of the eight major grottoes in the world.
Dazu Rock Carvings are distributed in the southwest, northwest and northeast sectors of the county, with a total of 23 locations. There are 19 places such as Baoding Mountain and Beishan Mountain, which are more concentrated. Among them, the Baoding Mountain Cliff Statue is the largest and the most exquisite. In addition to Buddha statues and Taoist statues, there are also statues of Confucianism, Buddhism and Taoism in the same niche, and Buddhist statues account for the largest proportion.
The Dazu Rock Carvings represent the highest level of grotto art in the world from the 9th to the 13th century AD, and are the last monument in the history of human grotto art. It shows the major development and changes of Chinese grotto art styles in the Tang and Song dynasties from different aspects, and has irreplaceable historical, artistic and scientific value of the previous grottoes. It is famous for its large scale, exquisite carvings, diverse themes, rich connotations and well-preserved.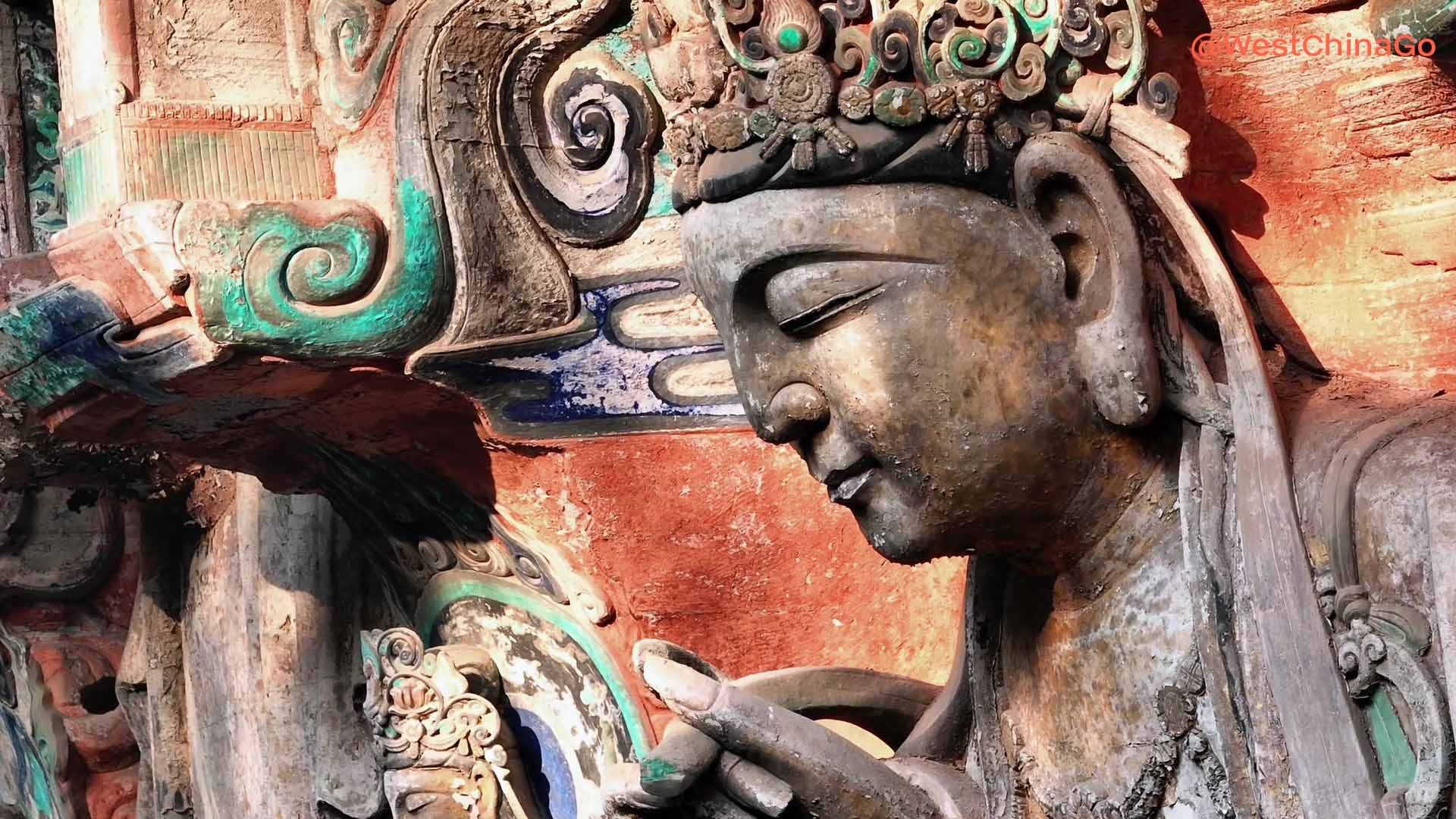 The Dazu Rock Carvings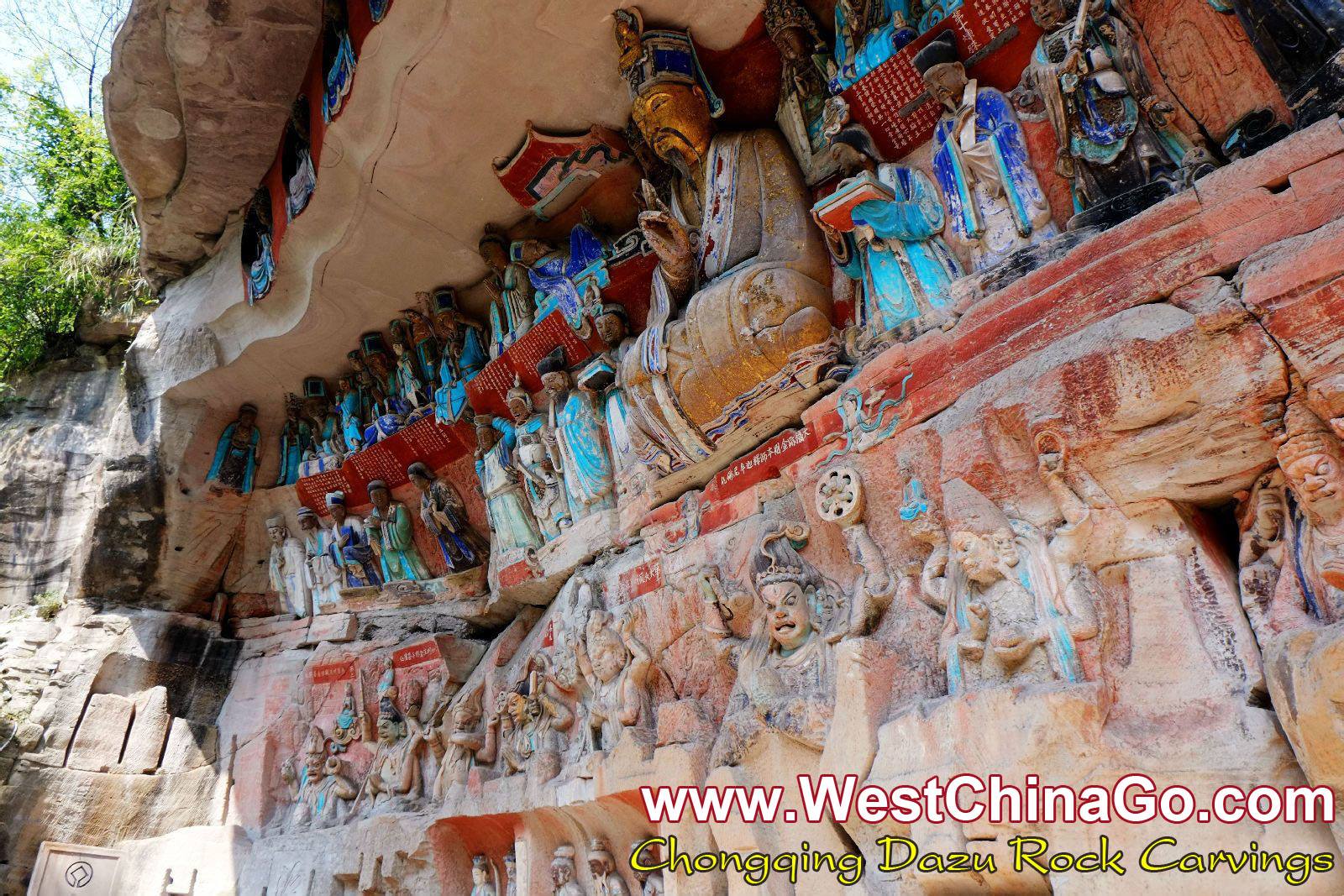 The Dazu Rock Carvings Video
The Dazu Rock Carvings Photo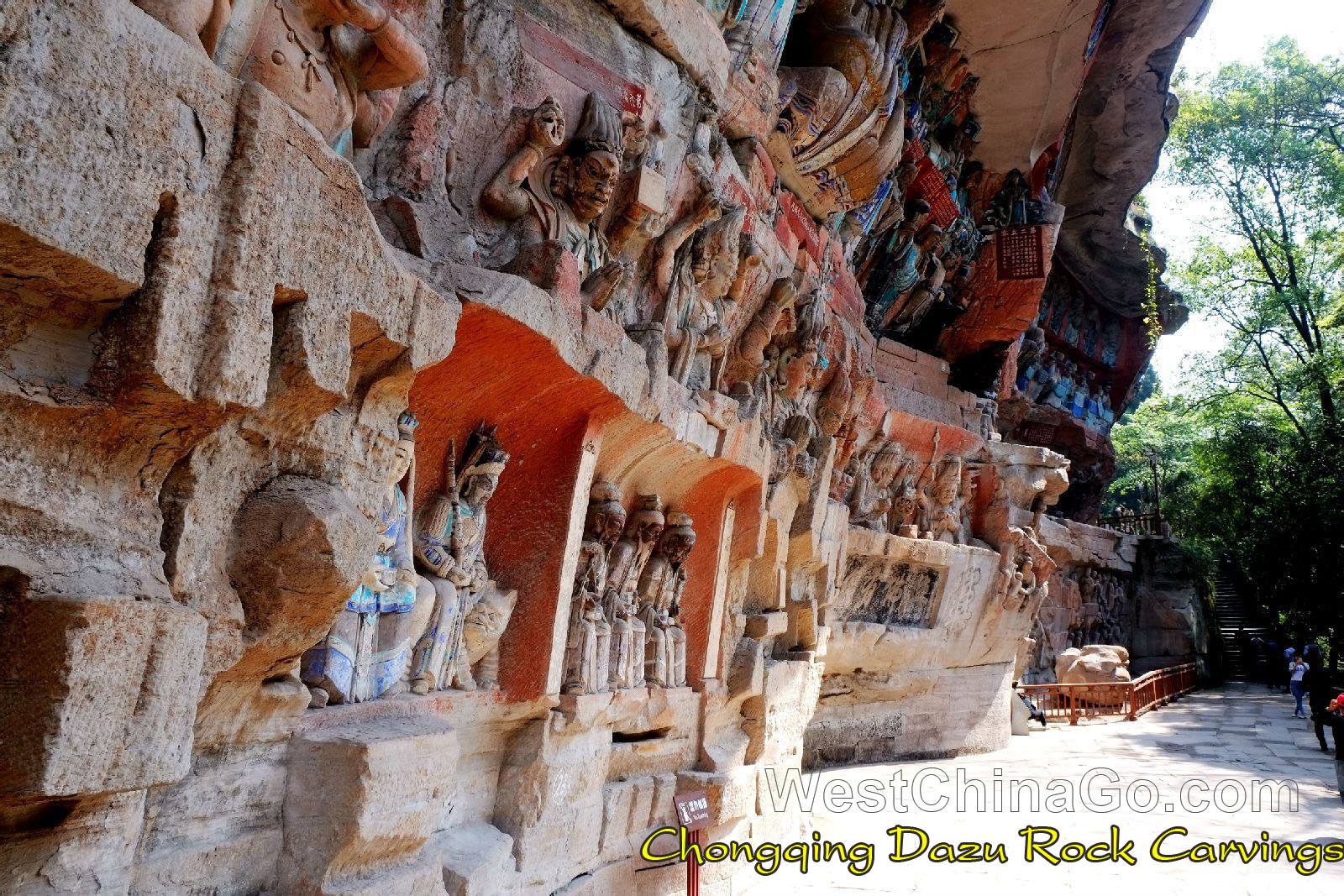 The Dazu Rock Carvings Tourist Map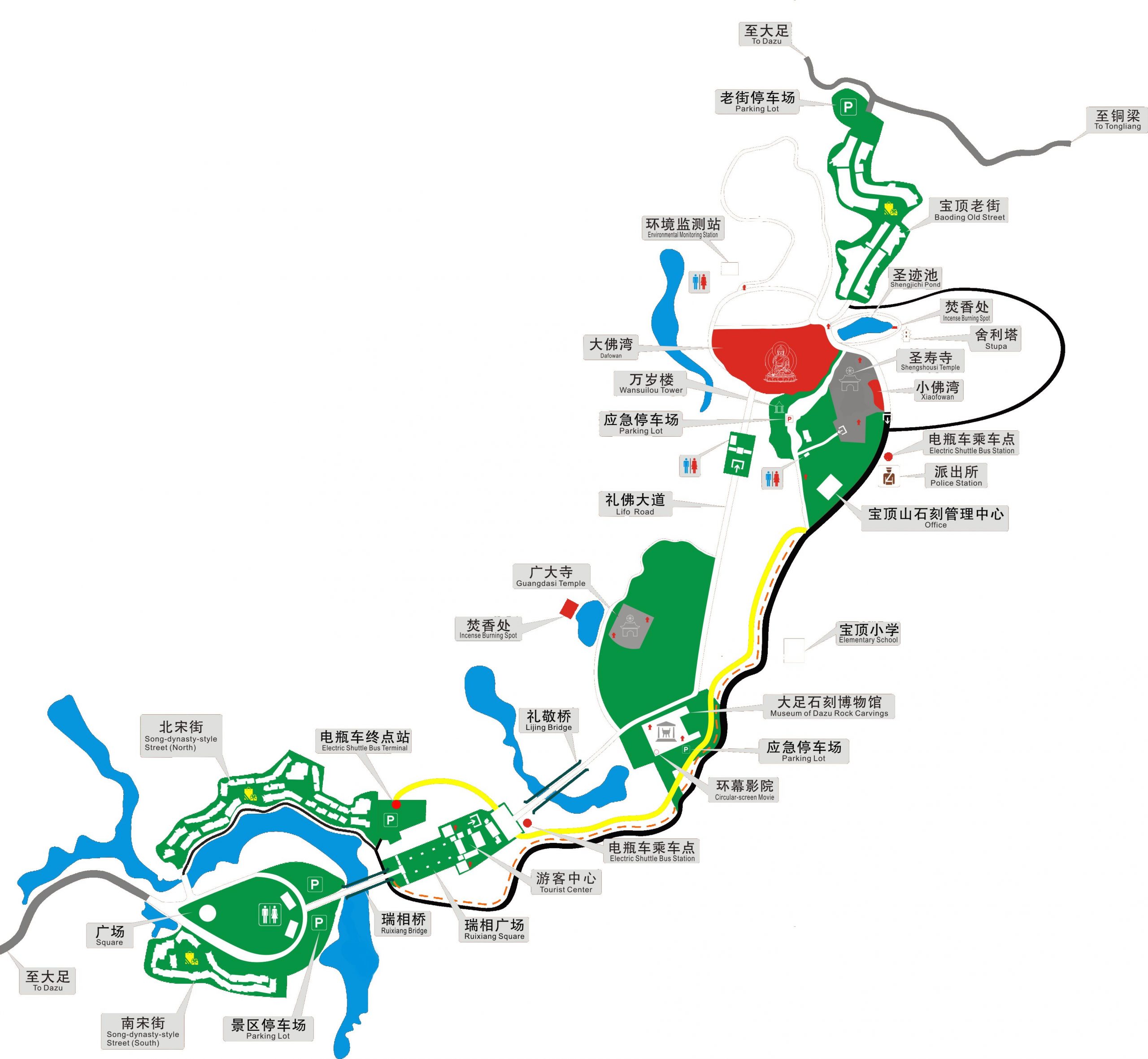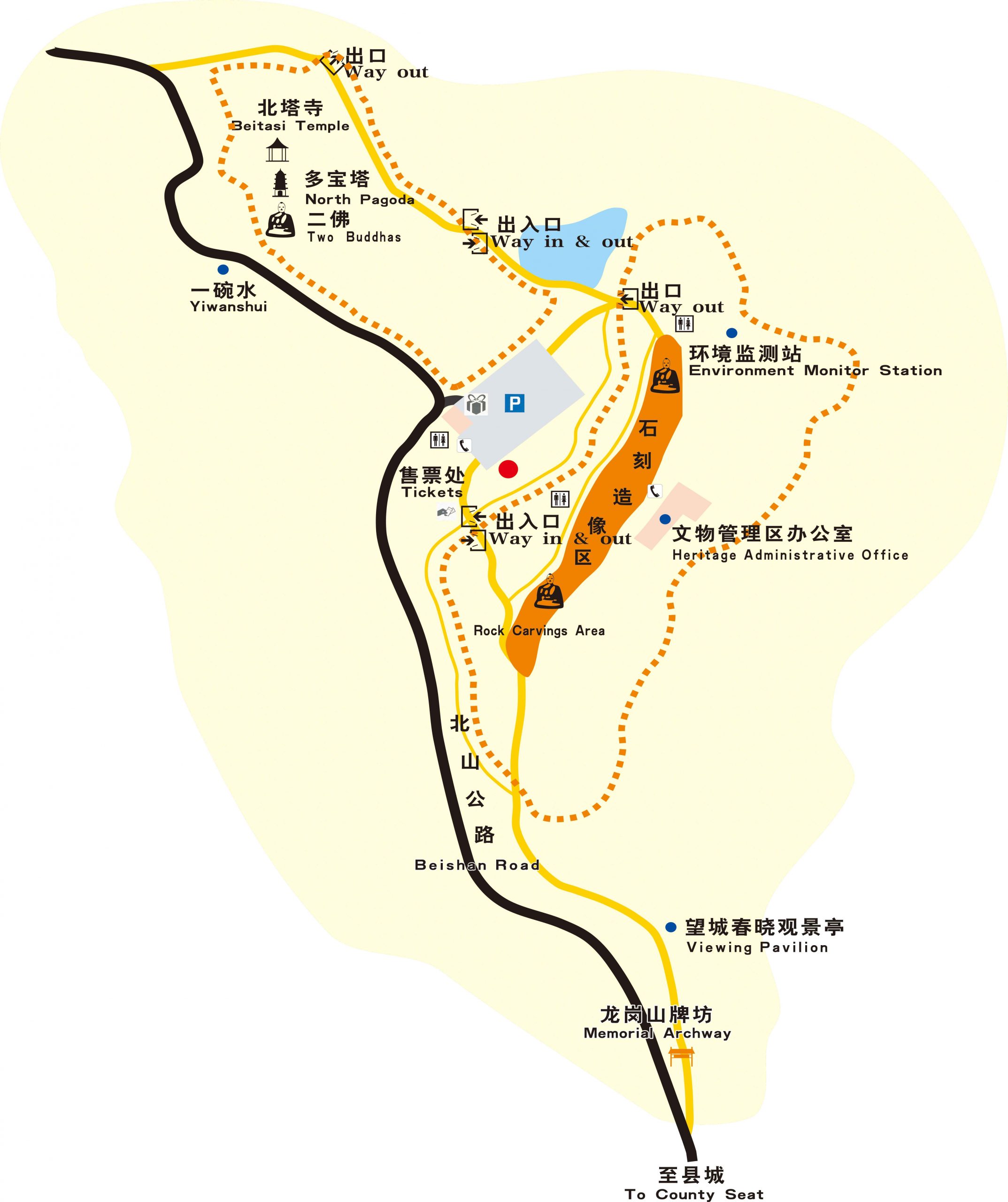 ChongQing – Dazu Rock Carvings Car Rental with Driver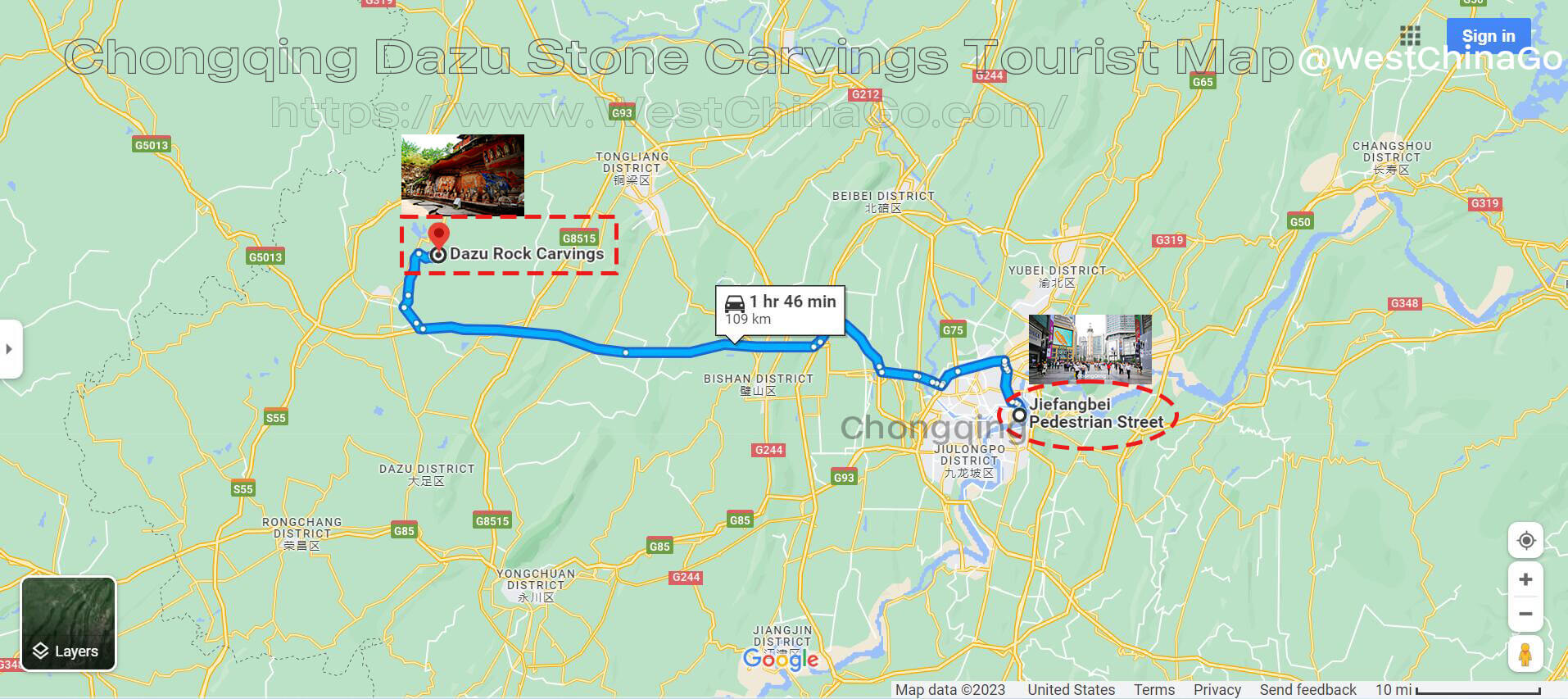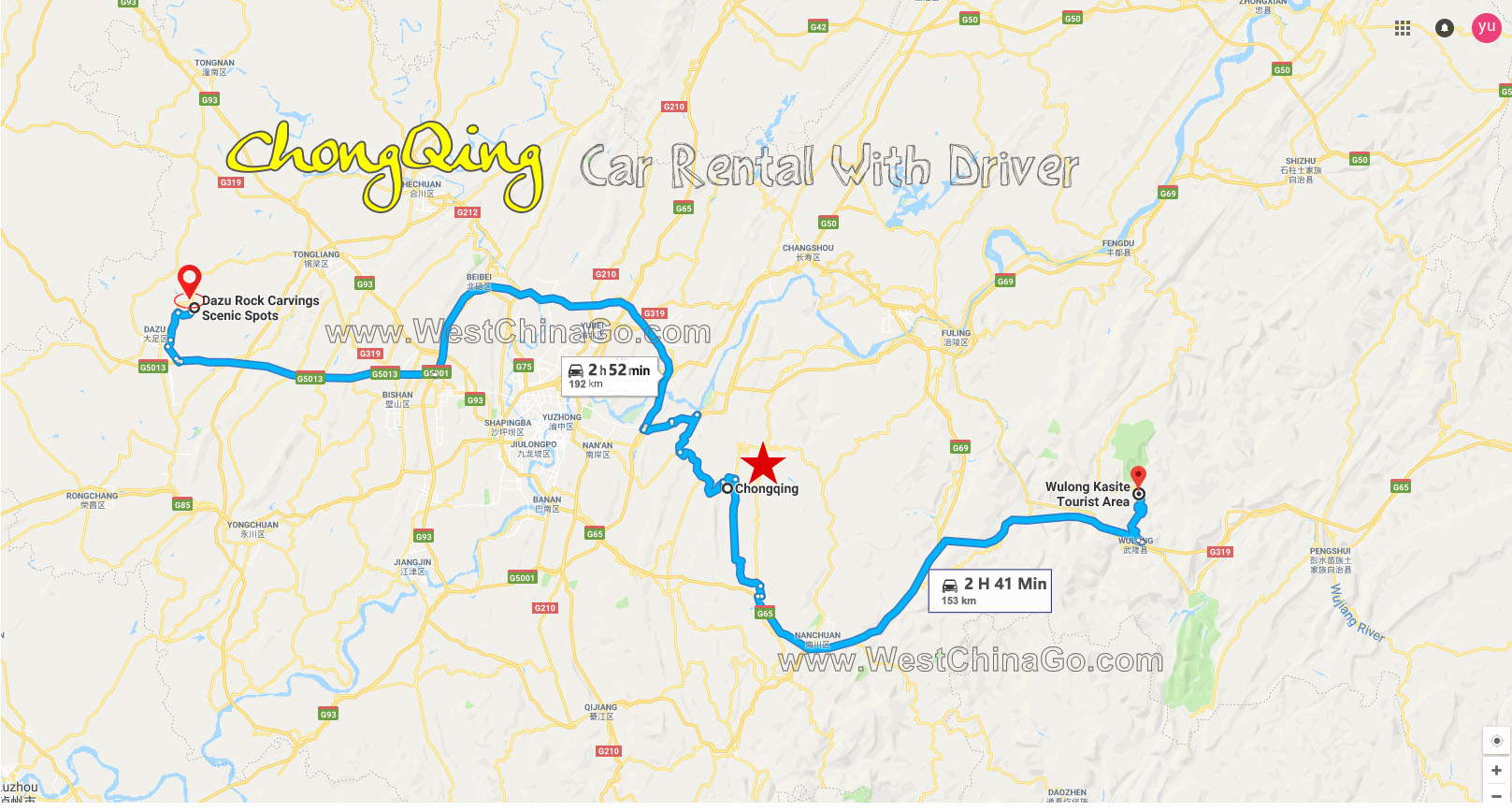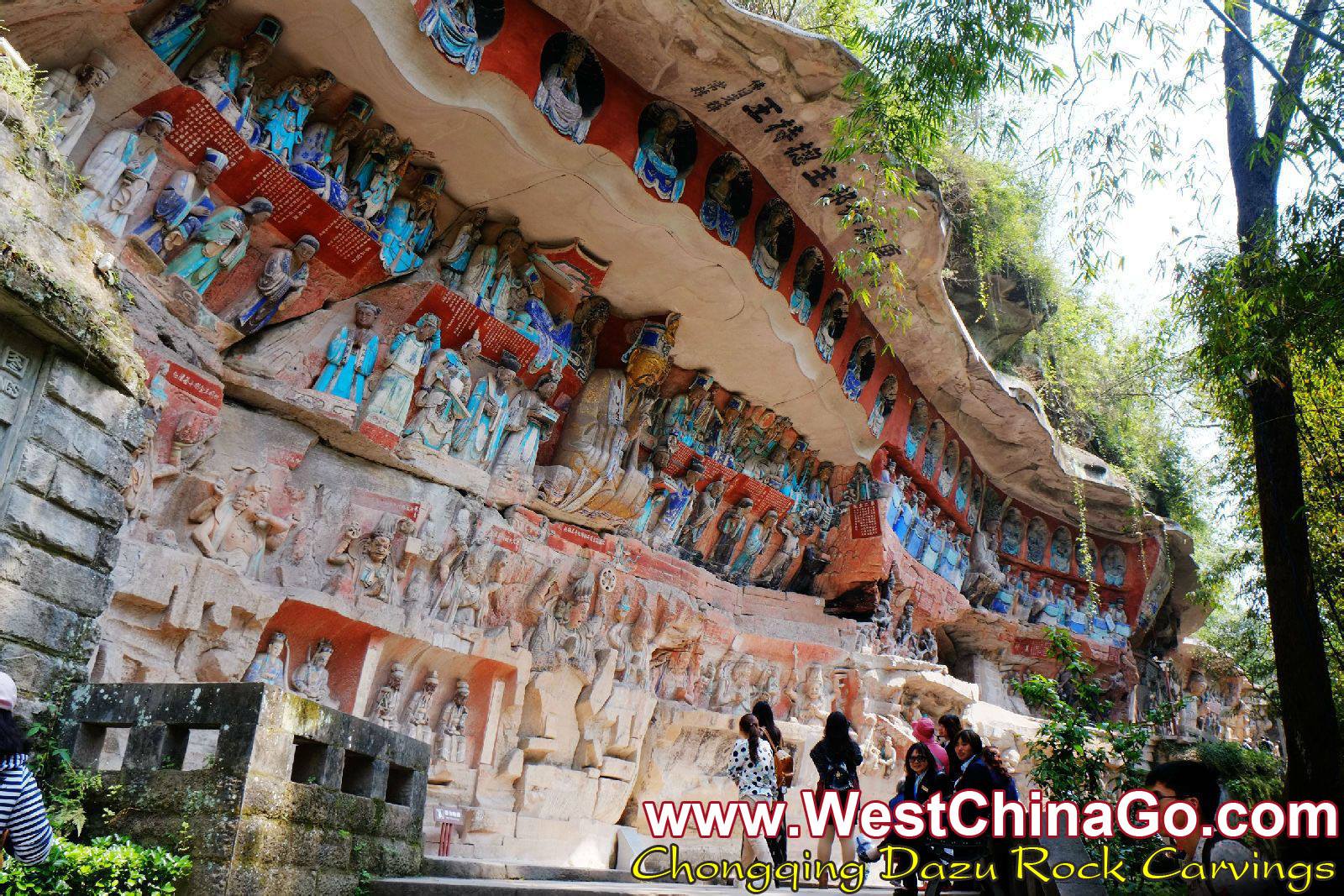 The Dazu Rock Carvings Travel Guide
Online ticket purchase service
Visitors can directly log in to the Dazu Rock Carvings WeChat public account to purchase various electronic tickets for the scenic spot

Before Go To The Dazu Rock Carvings from Chongqing
From November 19, 2021, anyone from outside Chongqing who visits the Dazu Rock Carving Scenic Spot must provide a nucleic acid test certificate within 48 hours after arriving in Chongqing.
Those who have a history of living abroad within 28 days and those who have a history of living in domestic medium (high) risk areas within 14 days are not allowed to visit.
Reminder
During the visit, if you encounter any abnormality or emergency such as physical discomfort, please contact the scenic spot in time.
Dazu Rock Carving Baoding Mountain Scenic Area: 023-43785774
Dazu Rock Carving Beishan Scenic Spot: 023-43721274