Dunhuang Desert Camping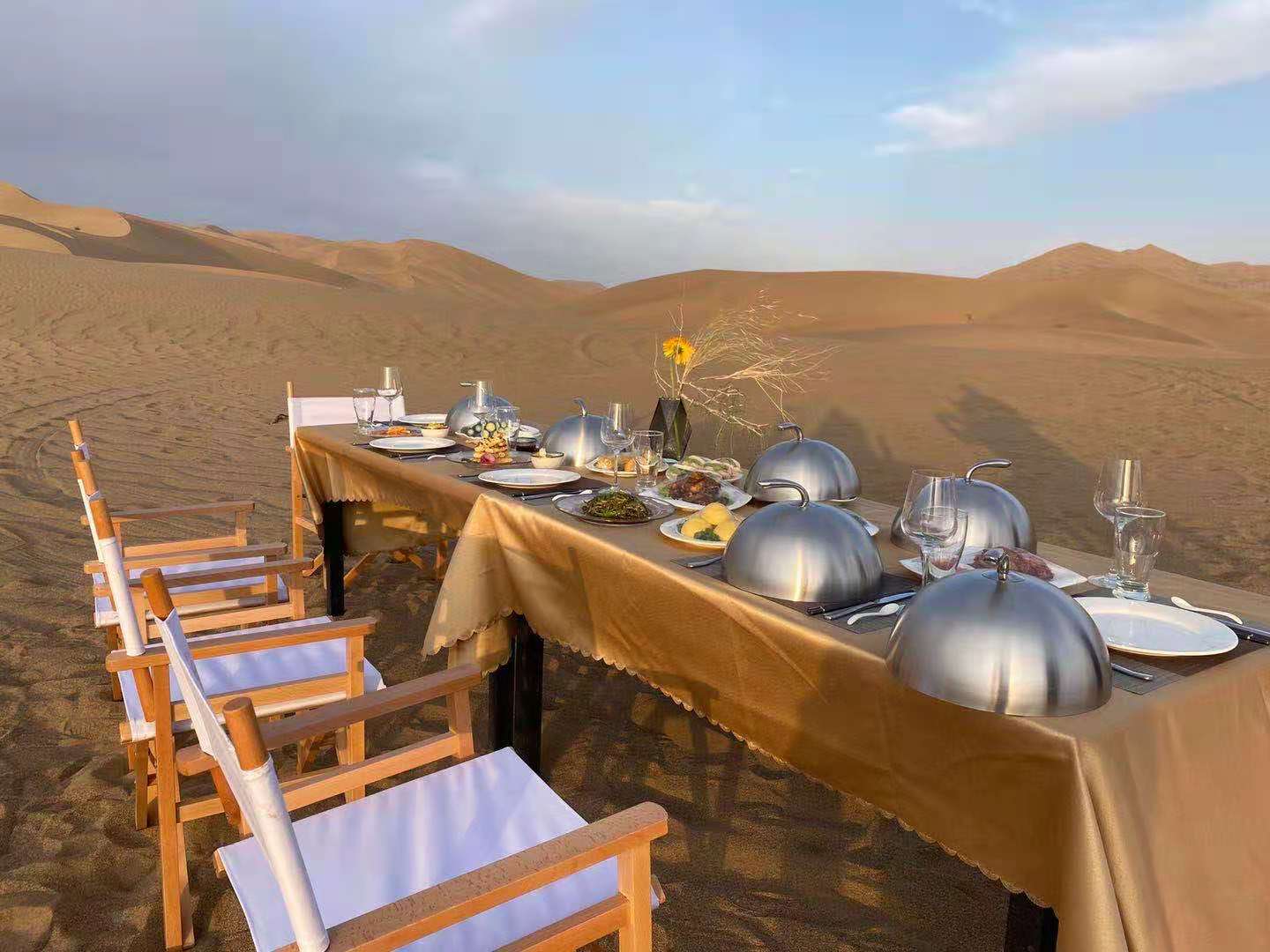 Dunhuang Desert Camping
Come to the Dunhuang desert camping base, put aside the turbulence of the world, stay away from the hustle and bustle of the city, and find a tranquility in the desert. The base is located in the back mountain of Mingsha Mountain. The location is excellent. In the openness of the desert hinterland, watching the sunset, eating delicious food, enjoying the bonfire, watching the starry sky, and watching the sunrise are the choices you will not regret.
Store your own salute, and then experience the desert four-wheel off-road motorcycle, which will definitely make your heart beat and make you scream; 2. Then start to experience the fun of mountain climbing and enjoy the 360-degree massage of fine sand on the soles of the feet without dead ends; 3. Arrival After the top of the mountain, start to experience sandboarding, unlimited times! Unlimited! Unlimited! You can feel the different excitement brought by the desert; 4. Then watch the sunset on the top of the mountain, witness the spectacle of the solitary smoke in the desert and the sunset in the long river, and the friends can pose and take pictures to bring out more surprises and memories;
Tired of playing, cool shooting, hi beautiful, get ready to go down the mountain, more exciting is coming.
After washing in the wash area, prepare for dinner. The desert hot pot dinner officially begins: Hot pot ingredients: luncheon meat, ham, lettuce, cabbage, lettuce, tofu, yuba, kelp gluten, lotus root slices, tofu skin, potatoes, vegetarian chicken, More than ten kinds of dishes such as fungus.
During the desert hotpot period, there will be Dunhuang-specific Dunhuang Feitian dance, Persian dance, Xinjiang dance, desert KTV, professional host improvisational performances, guests can also interact and perform talent on stage, etc. In the desert, eating hotpot, listening to Singing songs, watching performances, and drinking wine, you definitely deserve to have such a Dunhuang memory.
After the hot pot and the performance, the most memorable program tonight, "Desert Starry Fireworks + Desert Bonfire Party", interactive programs such as seaweed dance, Guozhuang dance, rabbit dance, etc., will appear one after another to release your passion and release your Vitality, when you come to the desert, you must have a blast.
Passion will always recede, night will always come, and everyone will start camping. Camping includes tents, sleeping bags, and moisture-proof mats. At this time, friends who don't want to sleep can also watch the stars in the Milky Way and the moon in the desert in the entertainment area, or take pictures of the stars, star trails, and the Milky Way to experience the real feeling of the vast sea of ​​stars. When everything is quiet, only the stars and darkness remain. Then lie back in the soft desert tent and enjoy the dream alone.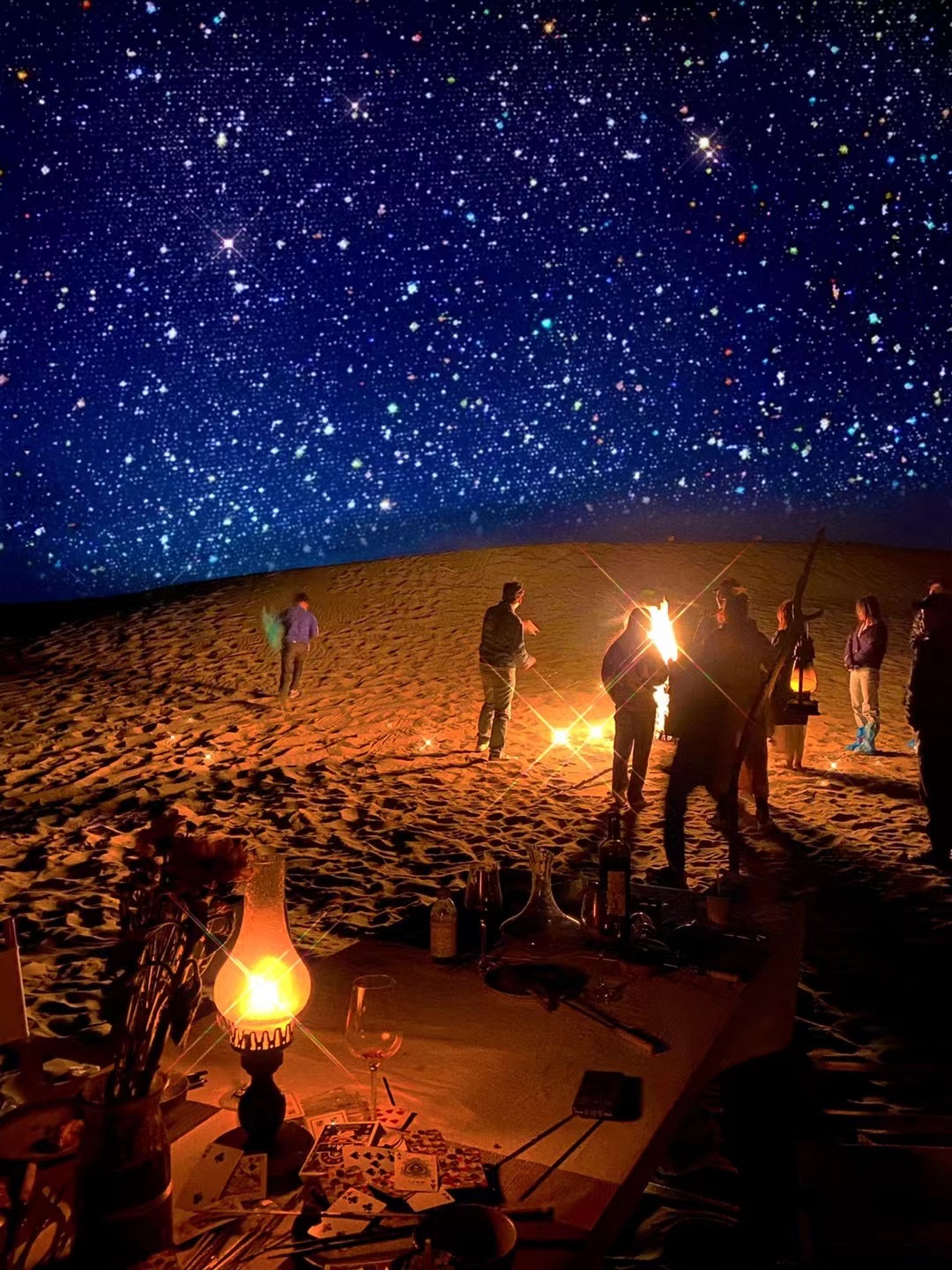 Dunhuang Desert Camping Photo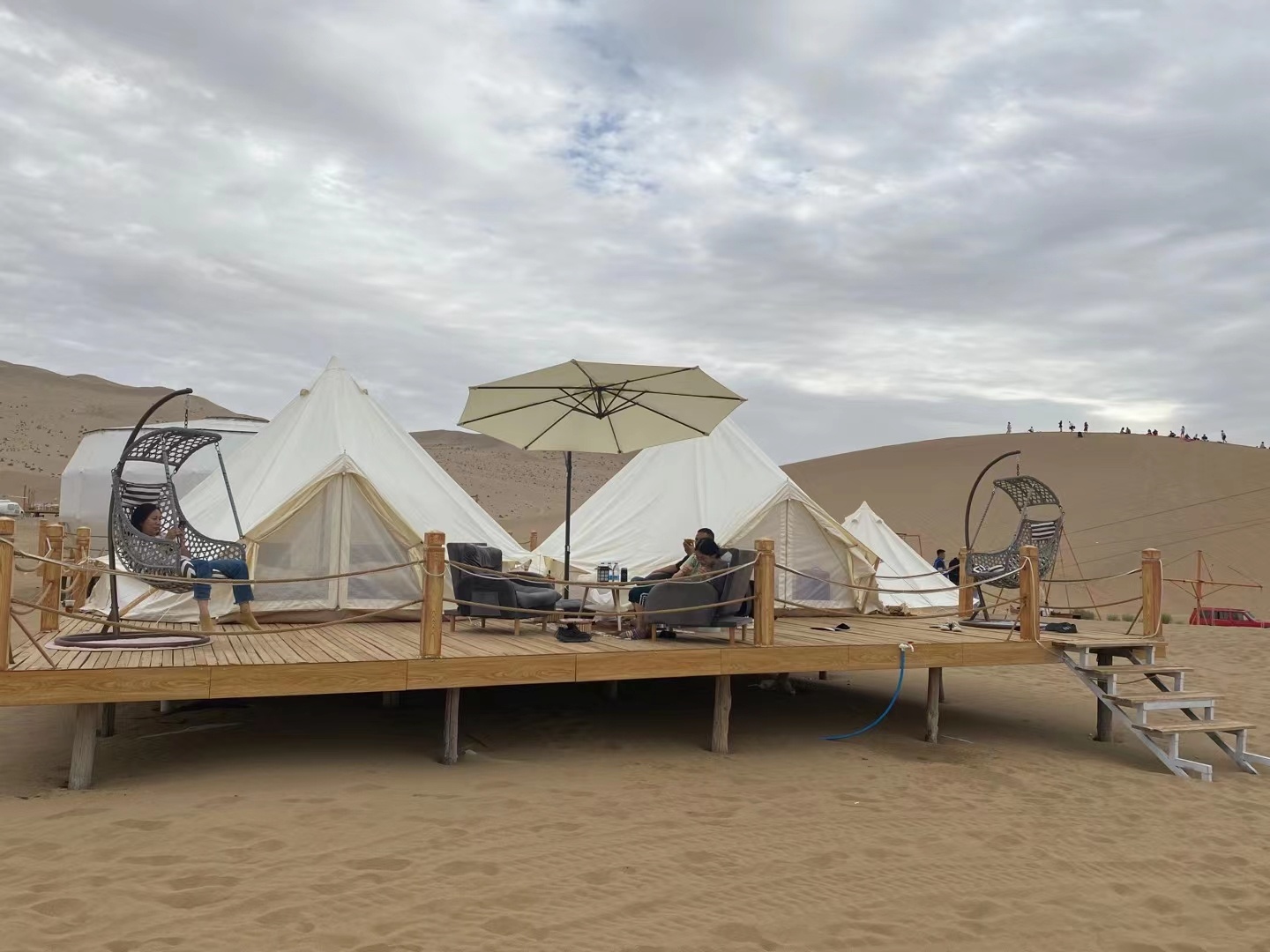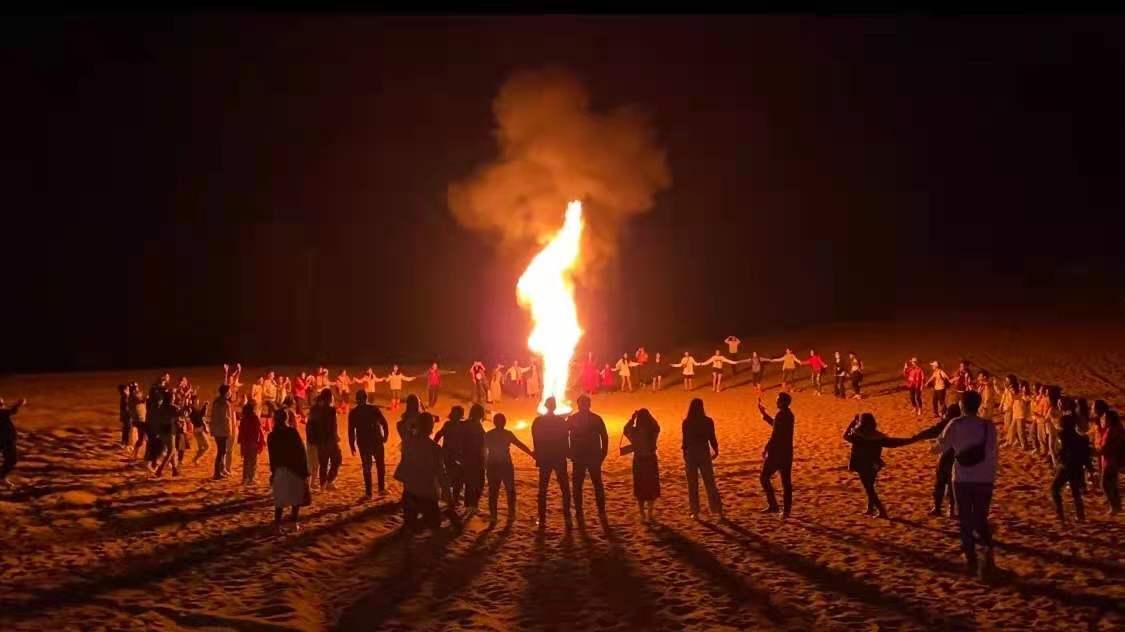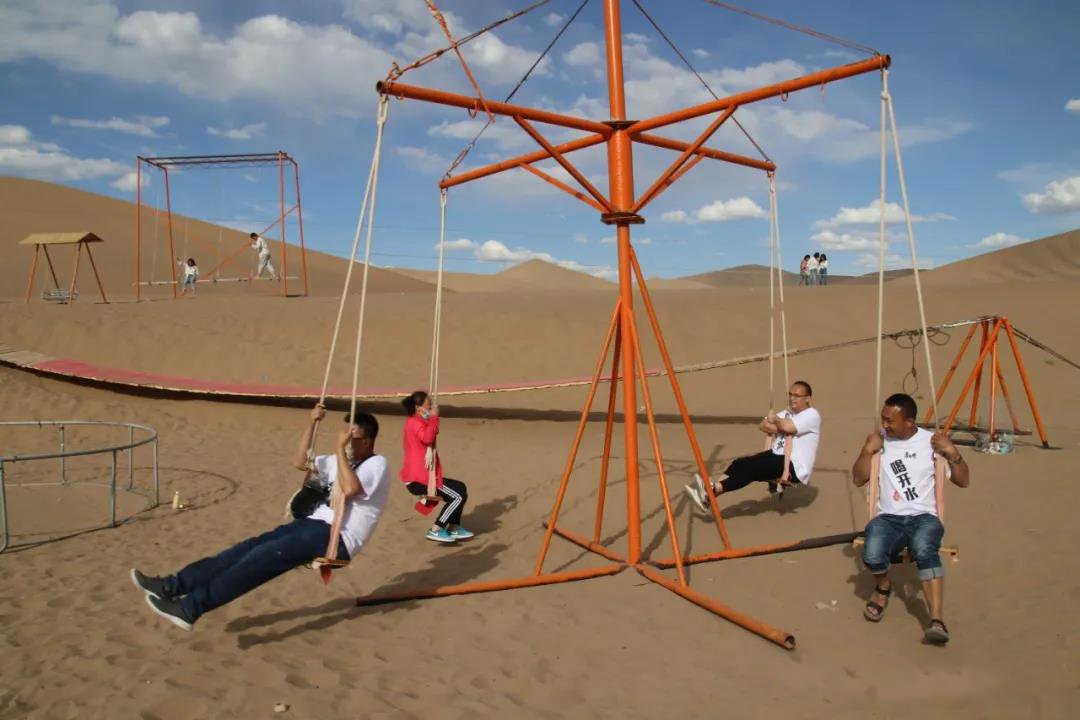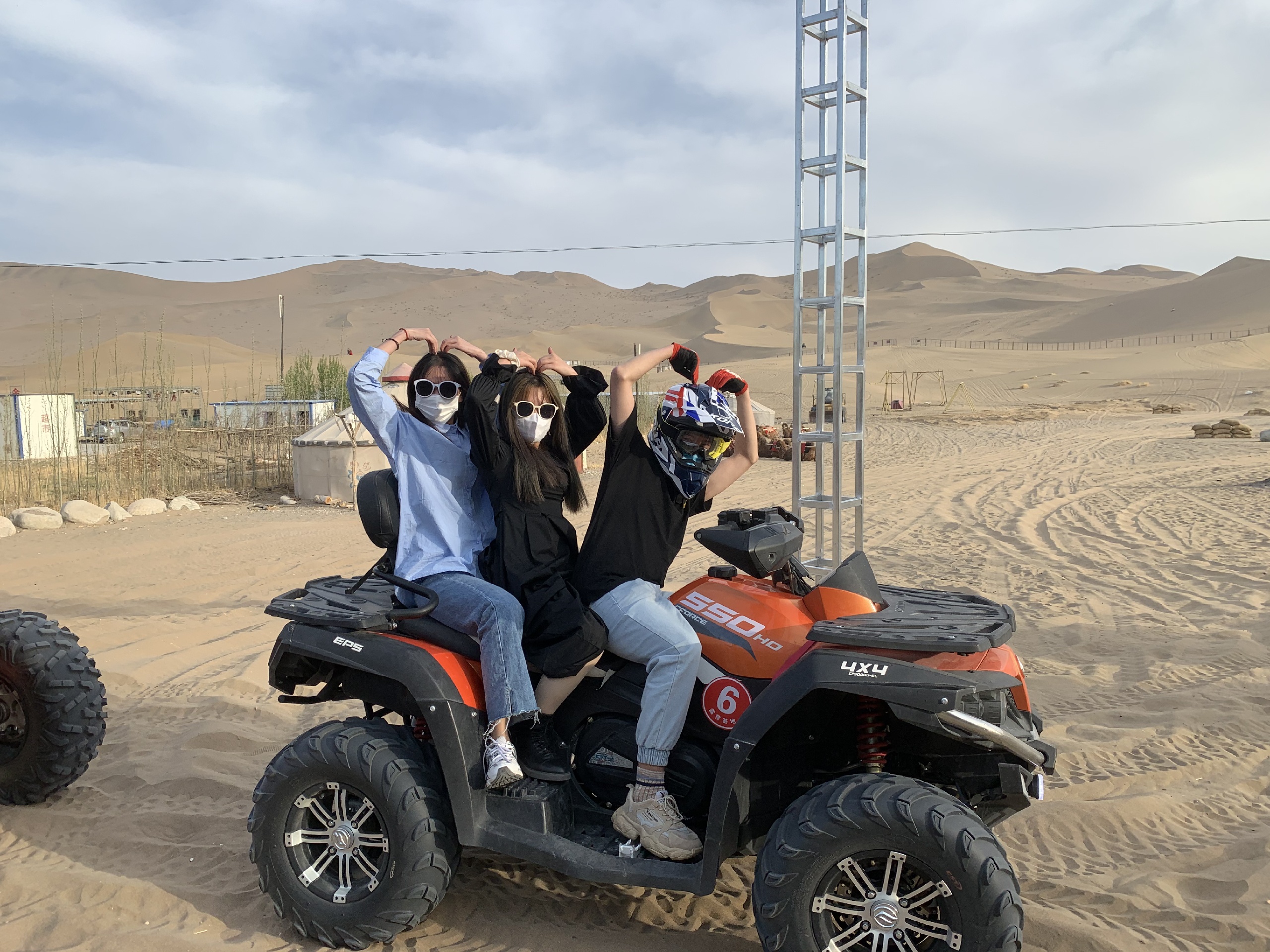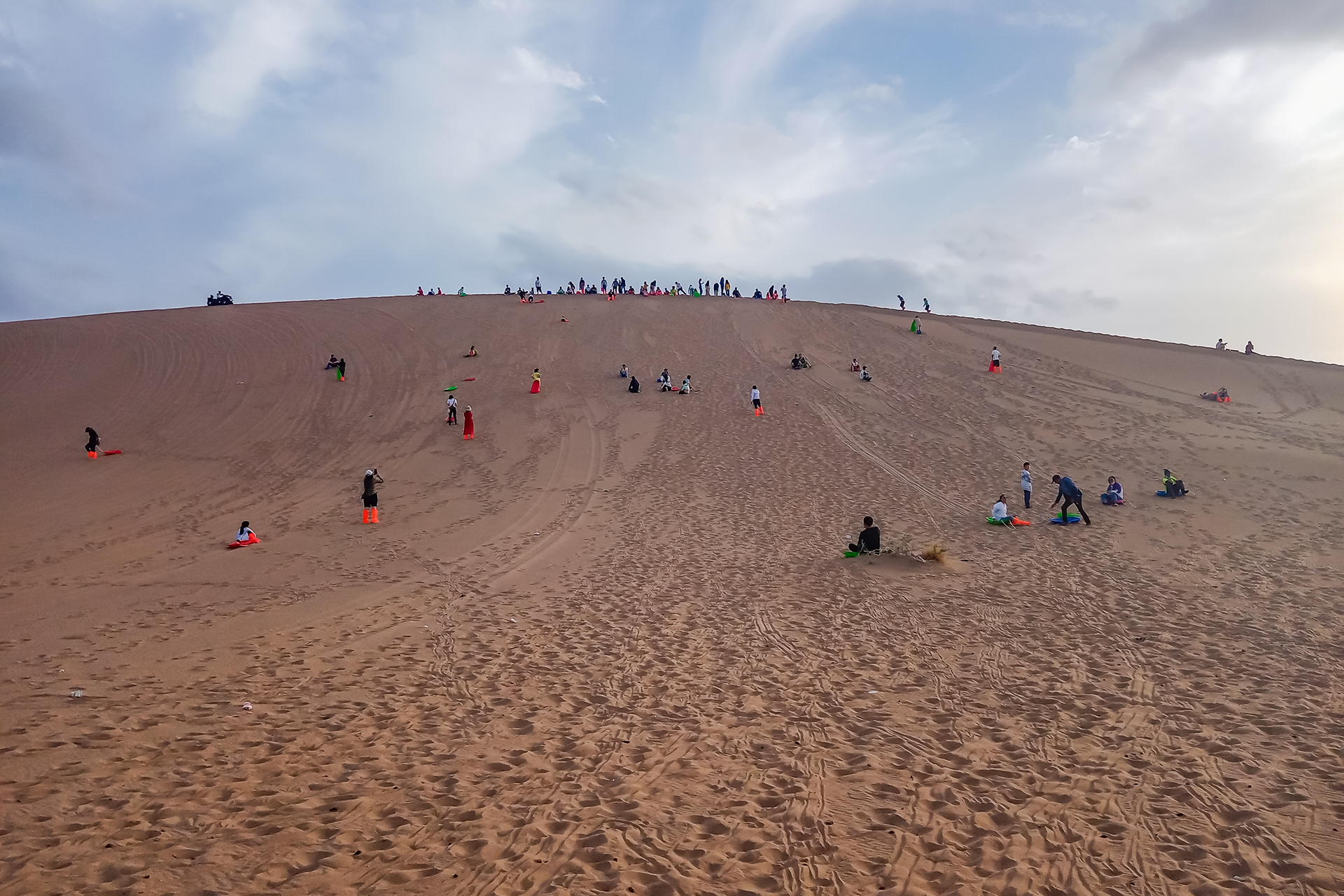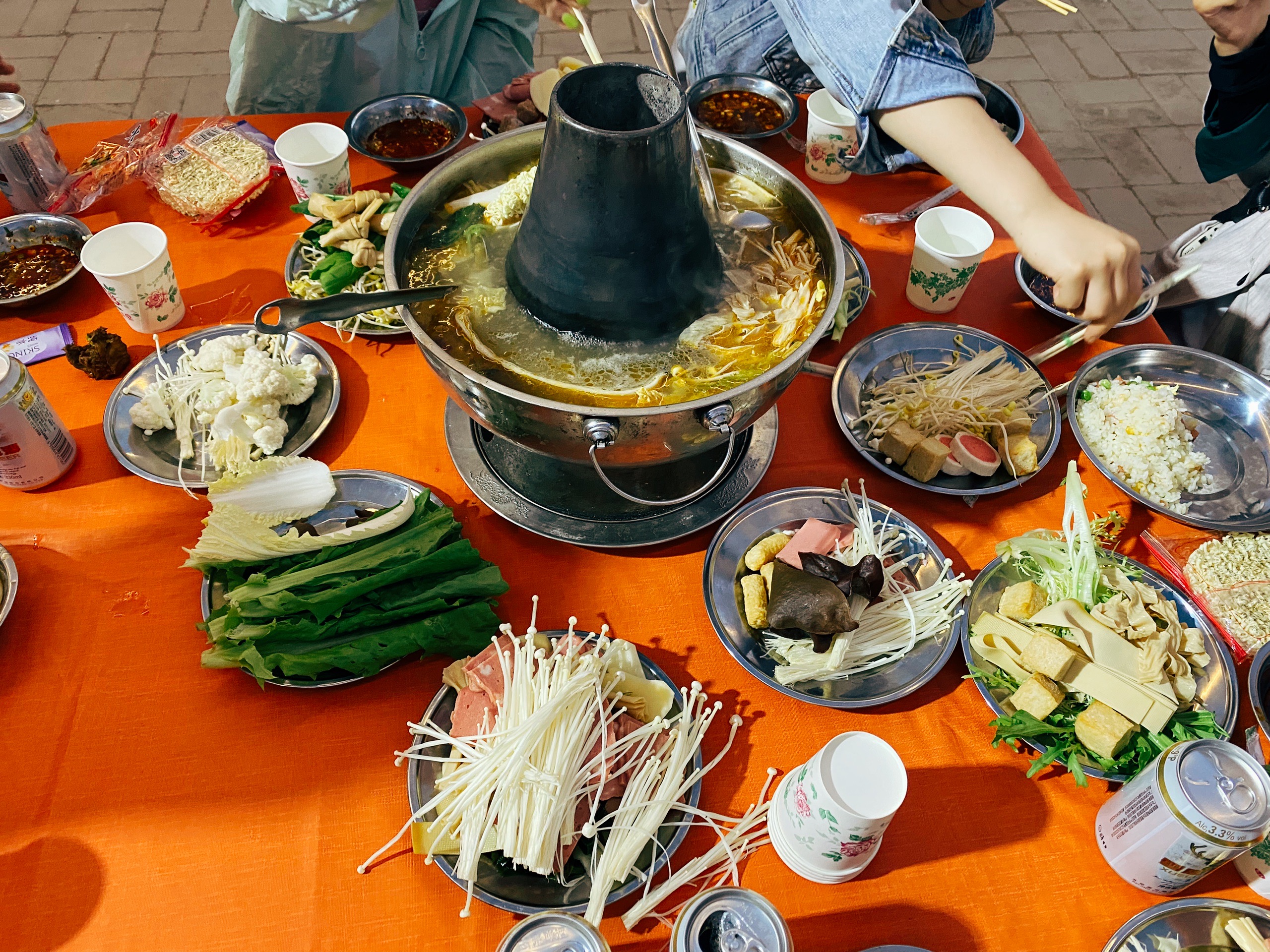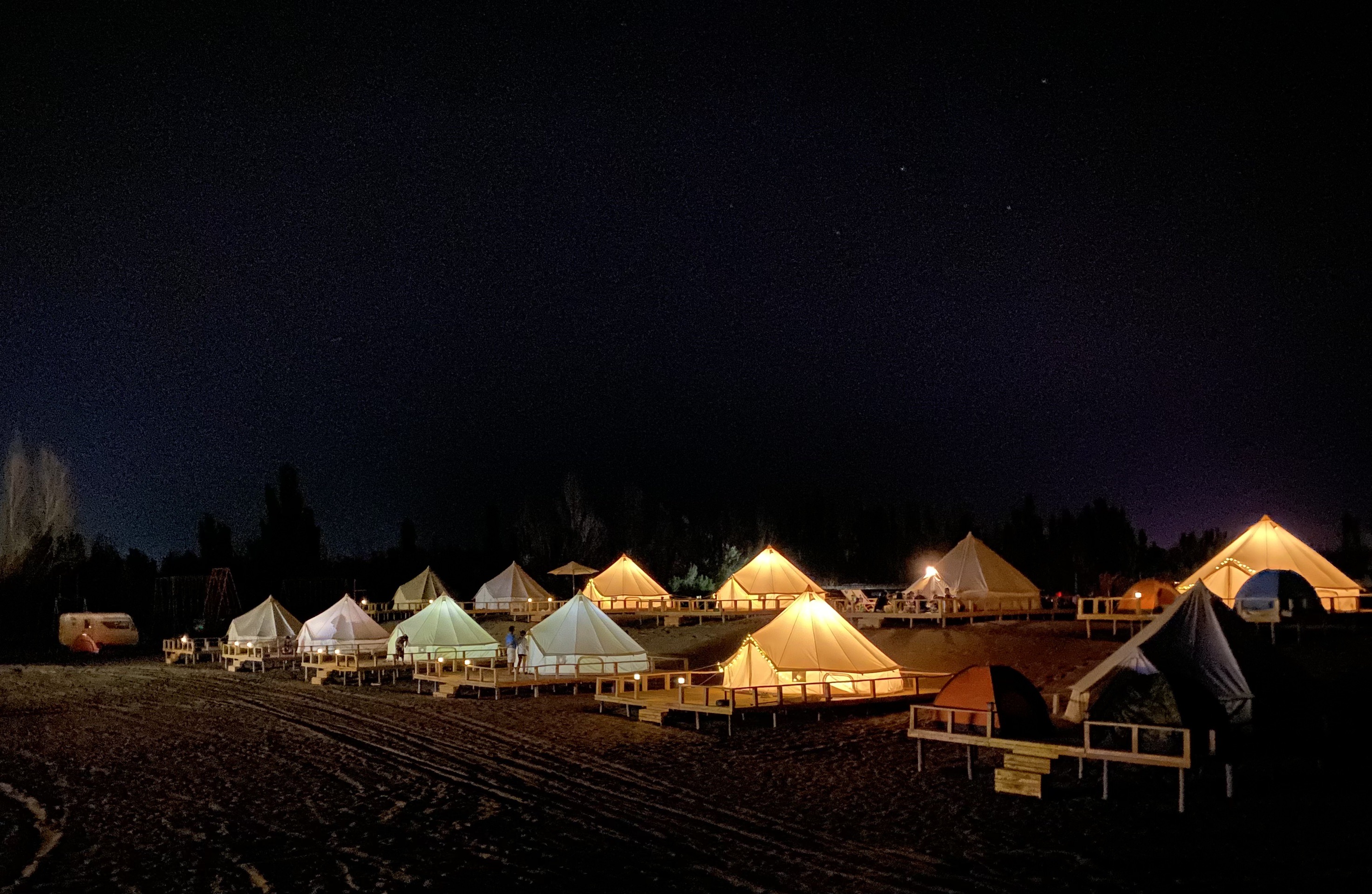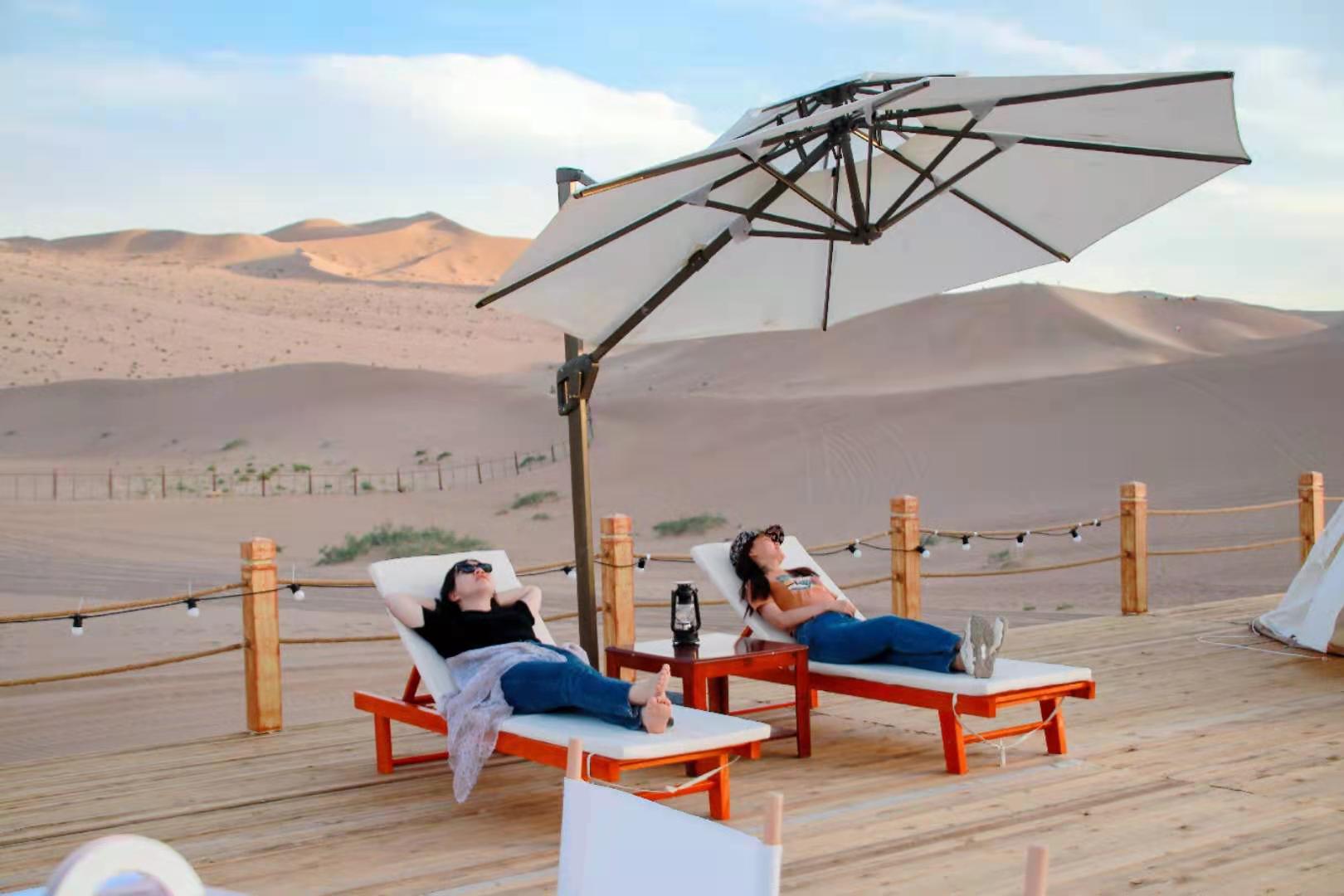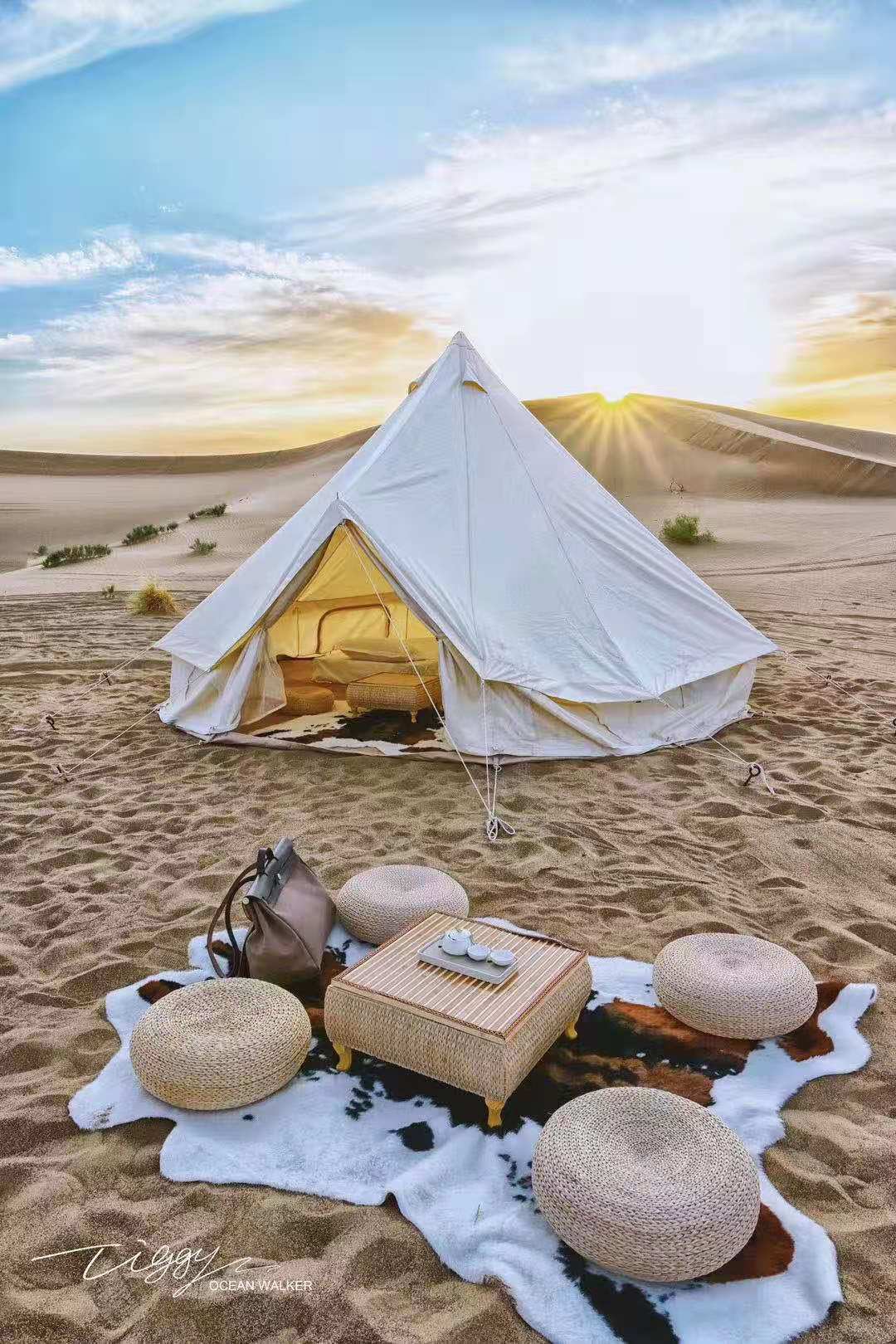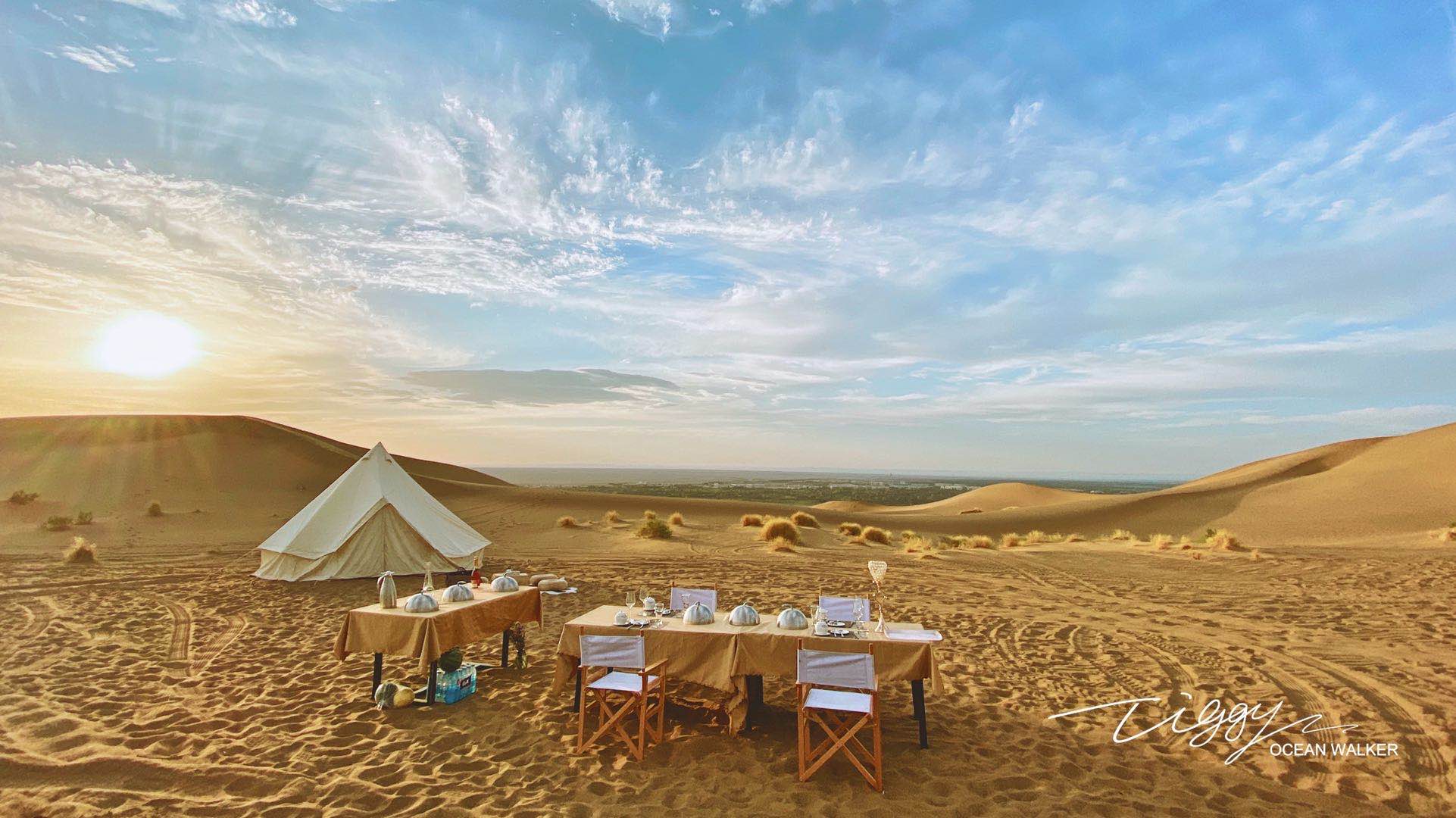 Dunhuang Desert Camping Tourist Map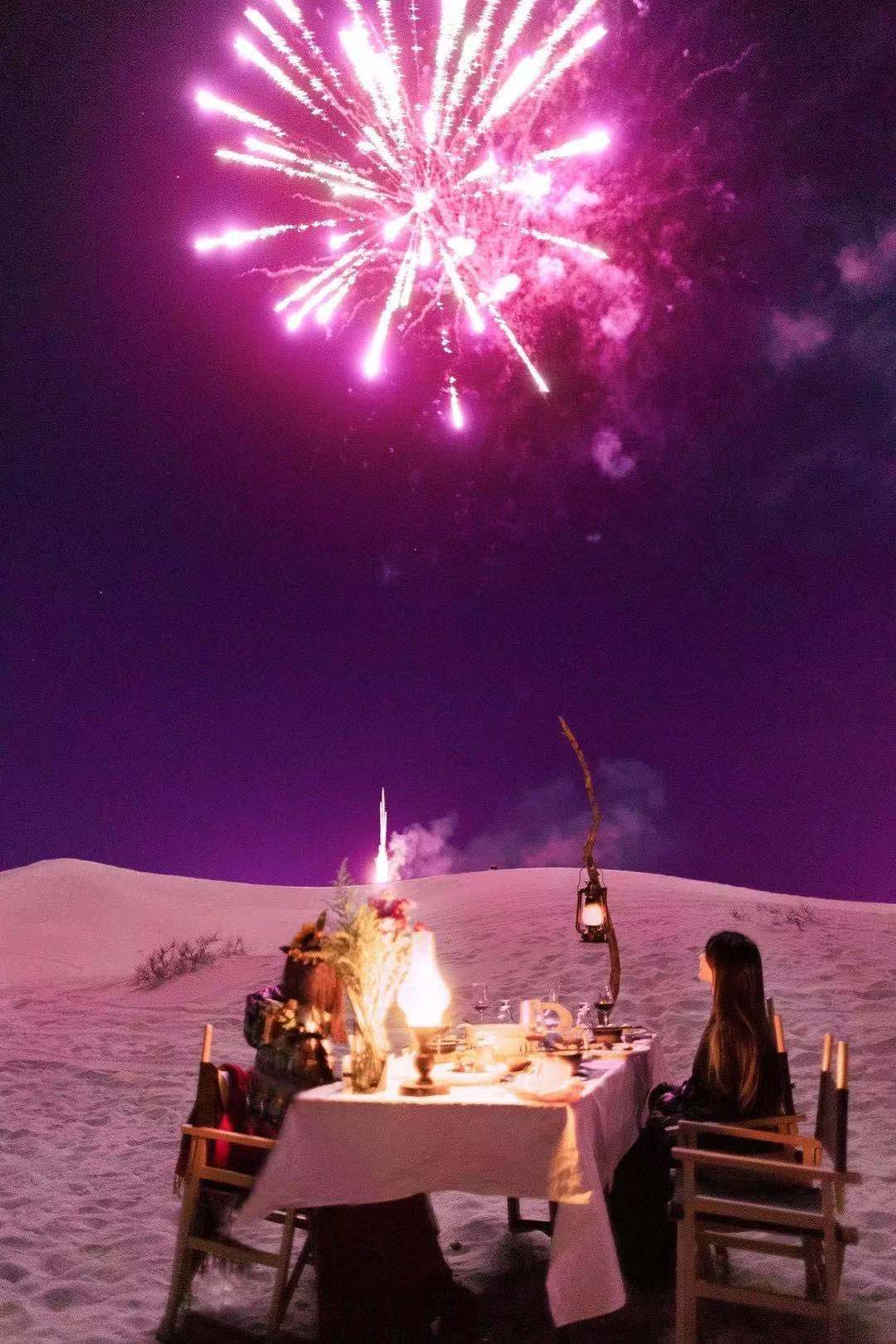 Dunhuang Desert Camping Travel Guide