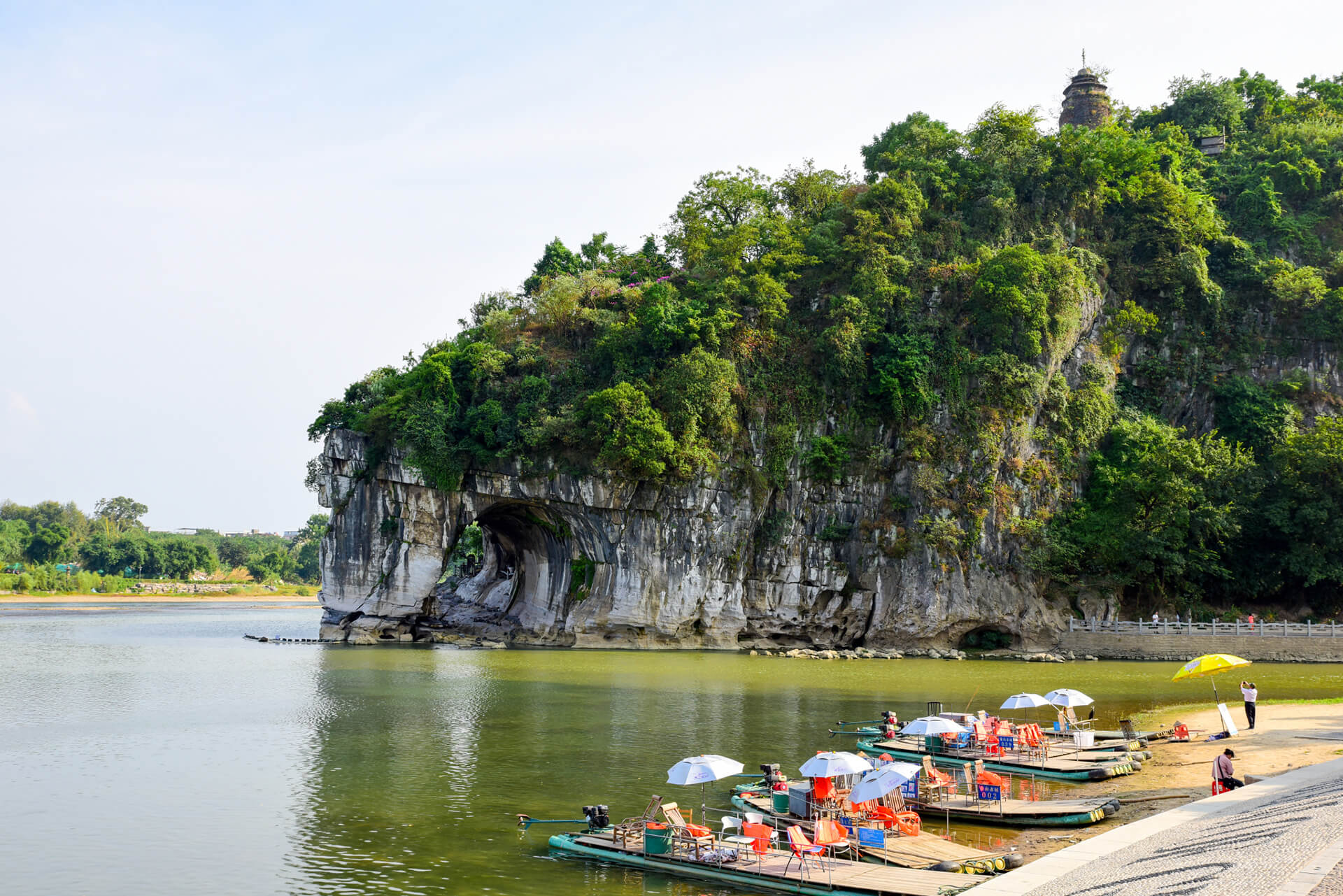 Elephant Trunk Hill
Chinese name: 象鼻山
Location: No. 1, Binjiang Road, Xiangshan District, Guilin City
Location: 桂林市象山区滨江路1号
Opening hours: Peak season (April-October) 6:30-19:00 Low season (November-March) 7:00-18:30
Attraction level: AAAAA level
Ticket price: 75 yuan
Area: 118,800 square meters
Famous attractions: Shuiyue Cave, Elephant Eye Rock, Puxian Pagoda, Hongfeng Temple alias Xiangshan, Yishan, Shenshuishan, Lishan
Recommended play time: 1 hour
Best travel season: April to October
website: https://www.glxbs.com
Phone: +86 (0773-2215218) (0773-2206800)
Virtual Tour: https://033lrrqln.wasee.com/wt/033lrrqln
Elephant Trunk Hill
The Elephant Trunk Hill is the symbol of Guilin, It is named after its resemblance to the trunk of an elephant, which is dipping into the Li River.

The hill is made of limestone and is approximately 55 meters high.
At the foot of the hill, there is a park with gardens, pavilions, and a number of ancient rock inscriptions. Visitors can climb up the hill to enjoy the panoramic view of the Li River and the city of Guilin.

Legend has it that the hill was originally an elephant, who came to drink from the Li River and was so enchanted by the beauty of the area that it decided to stay. Over time, the elephant turned to stone, with its trunk remaining as a reminder of its presence.
Elephant Trunk Hill Tourist Map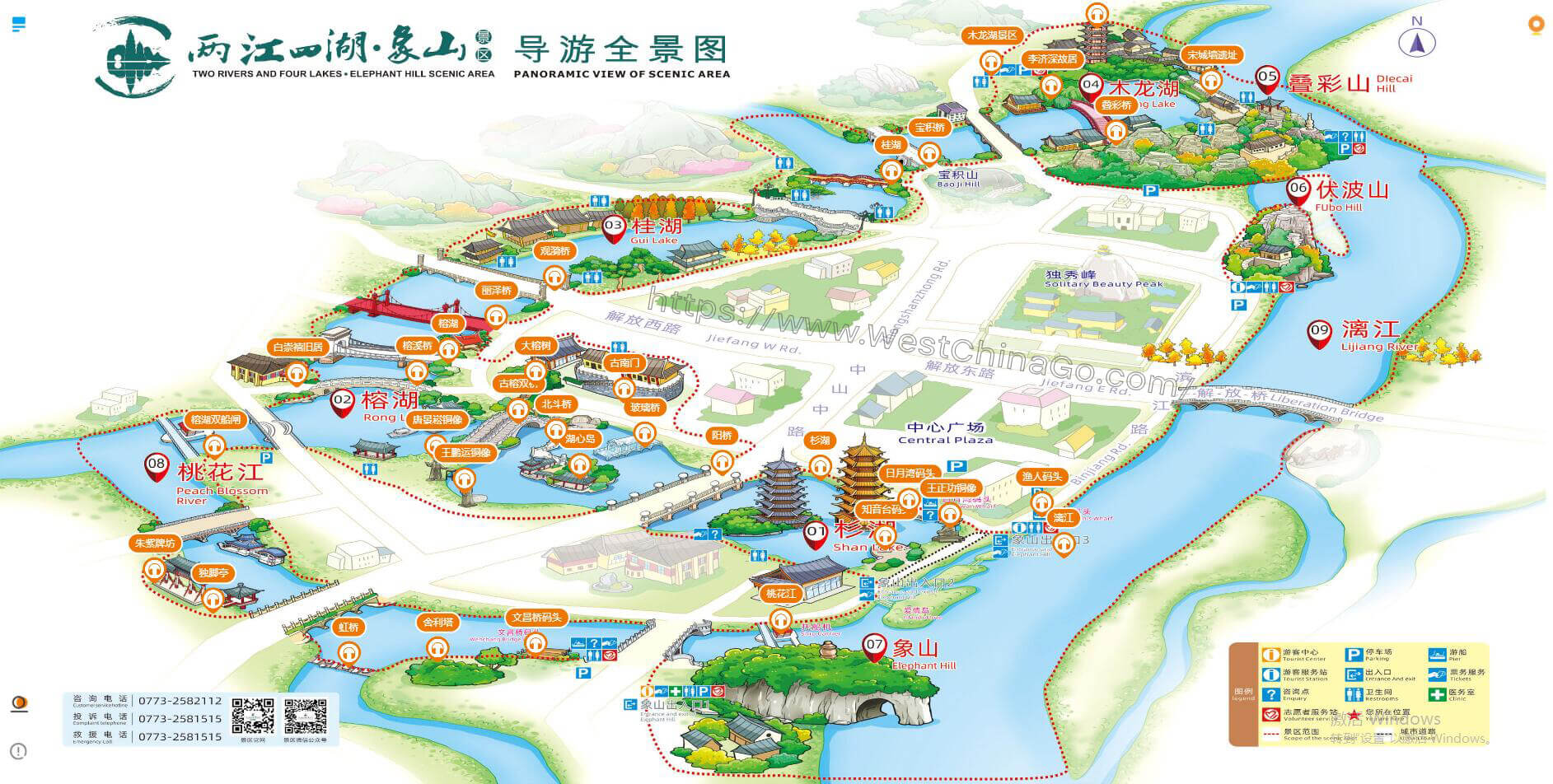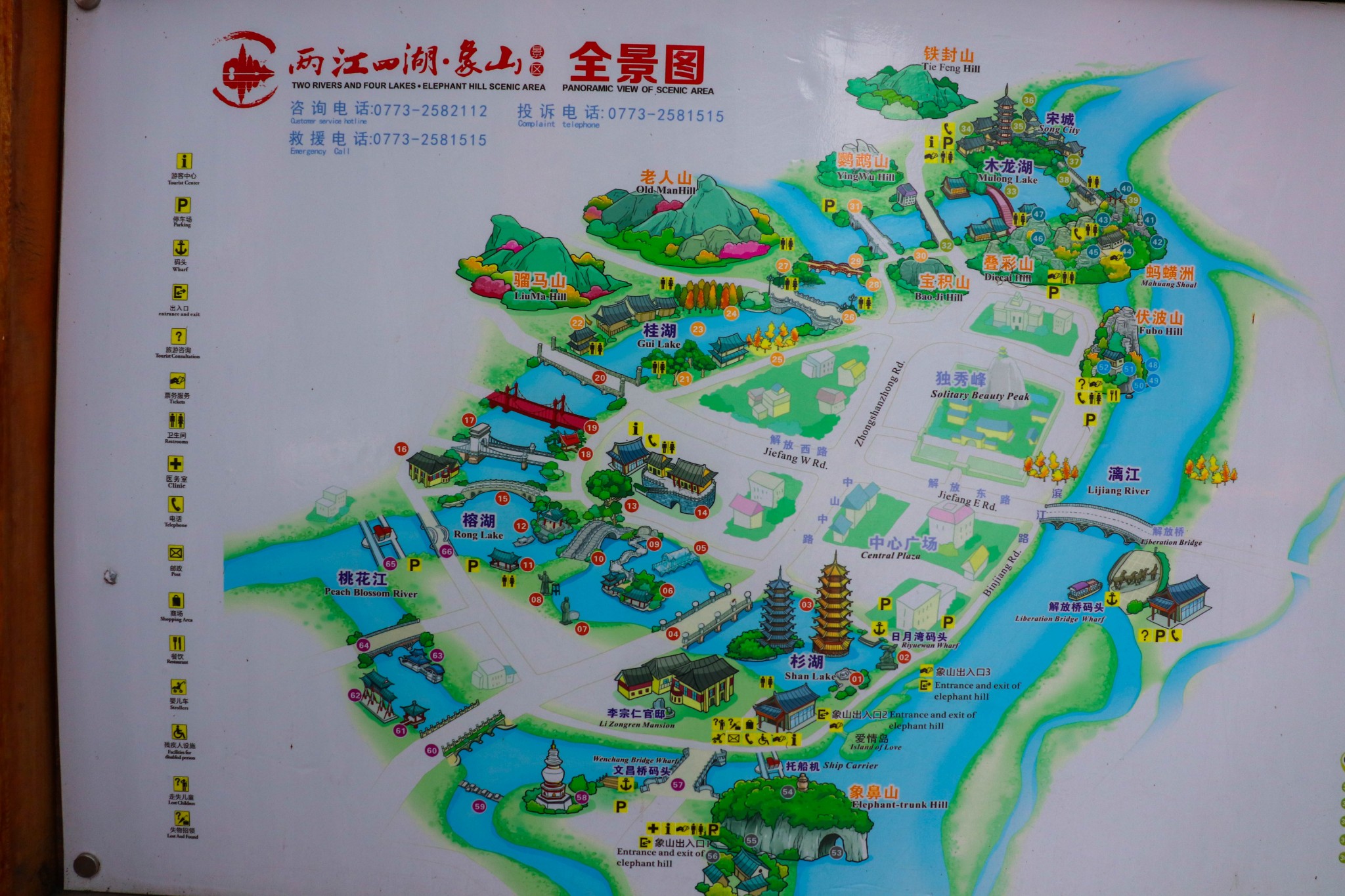 Elephant Trunk Hill Video
Elephant Trunk Hill Photo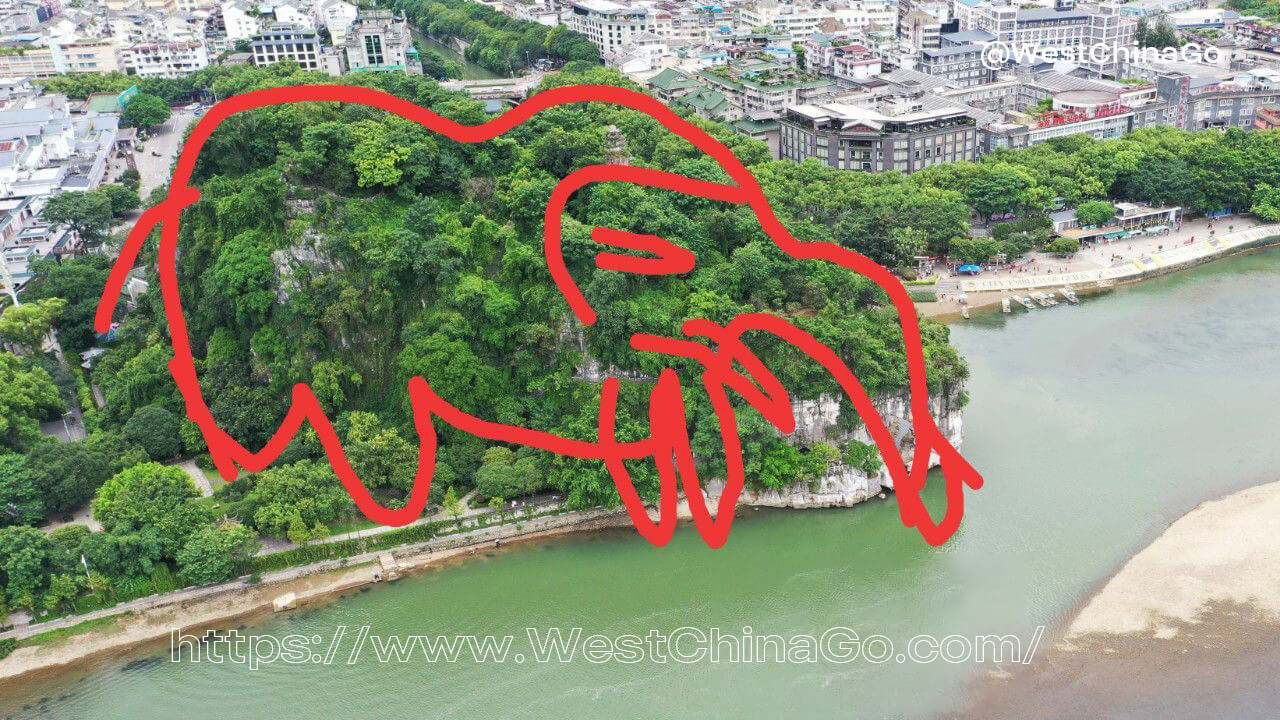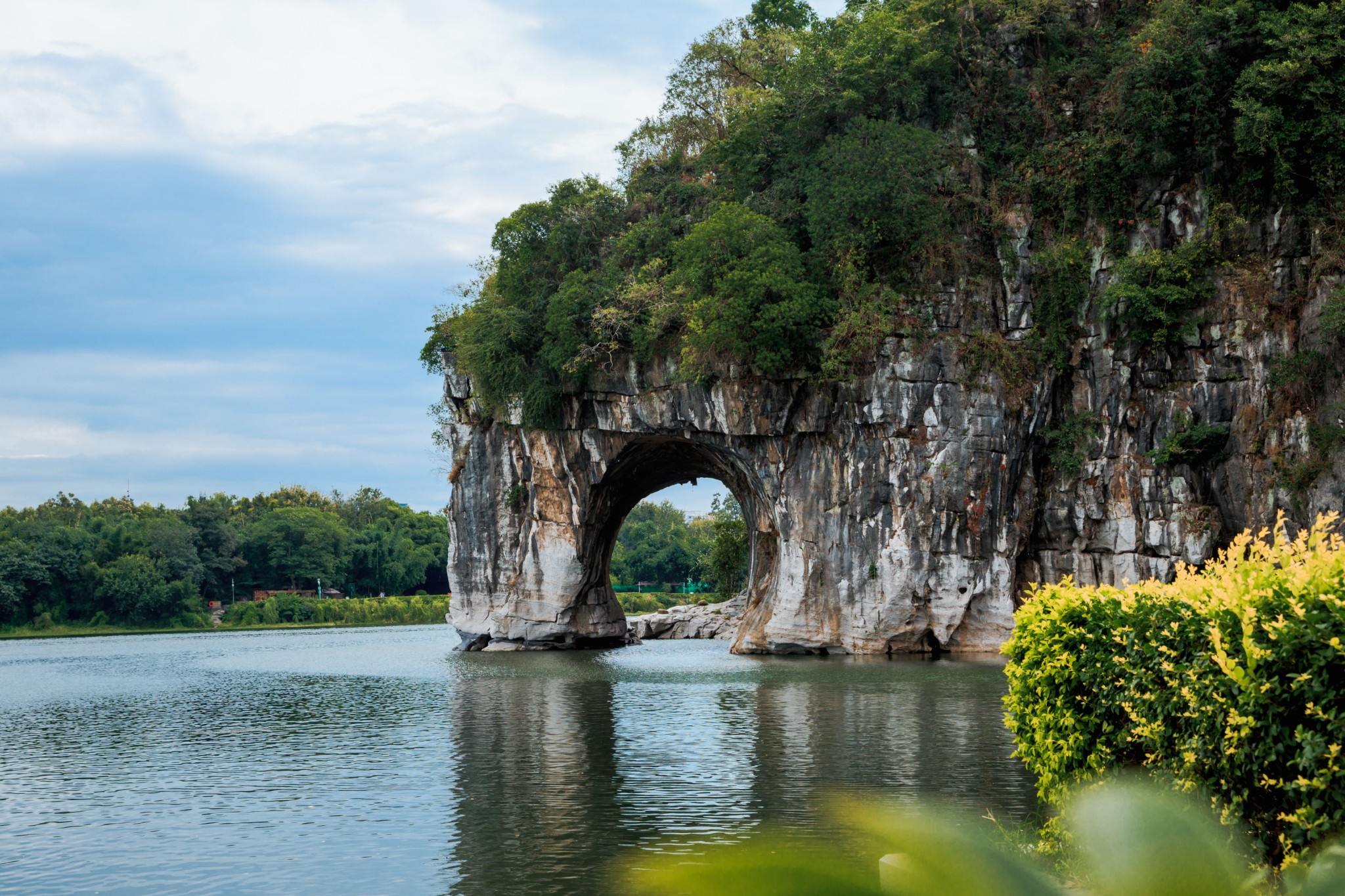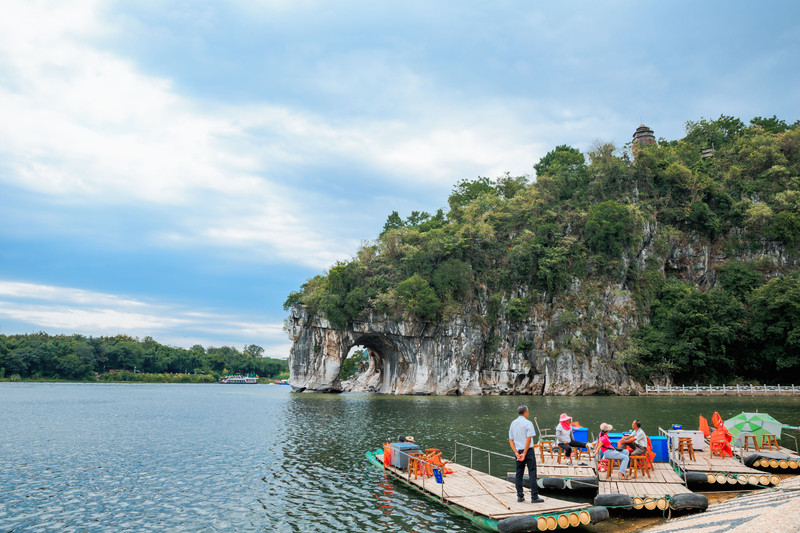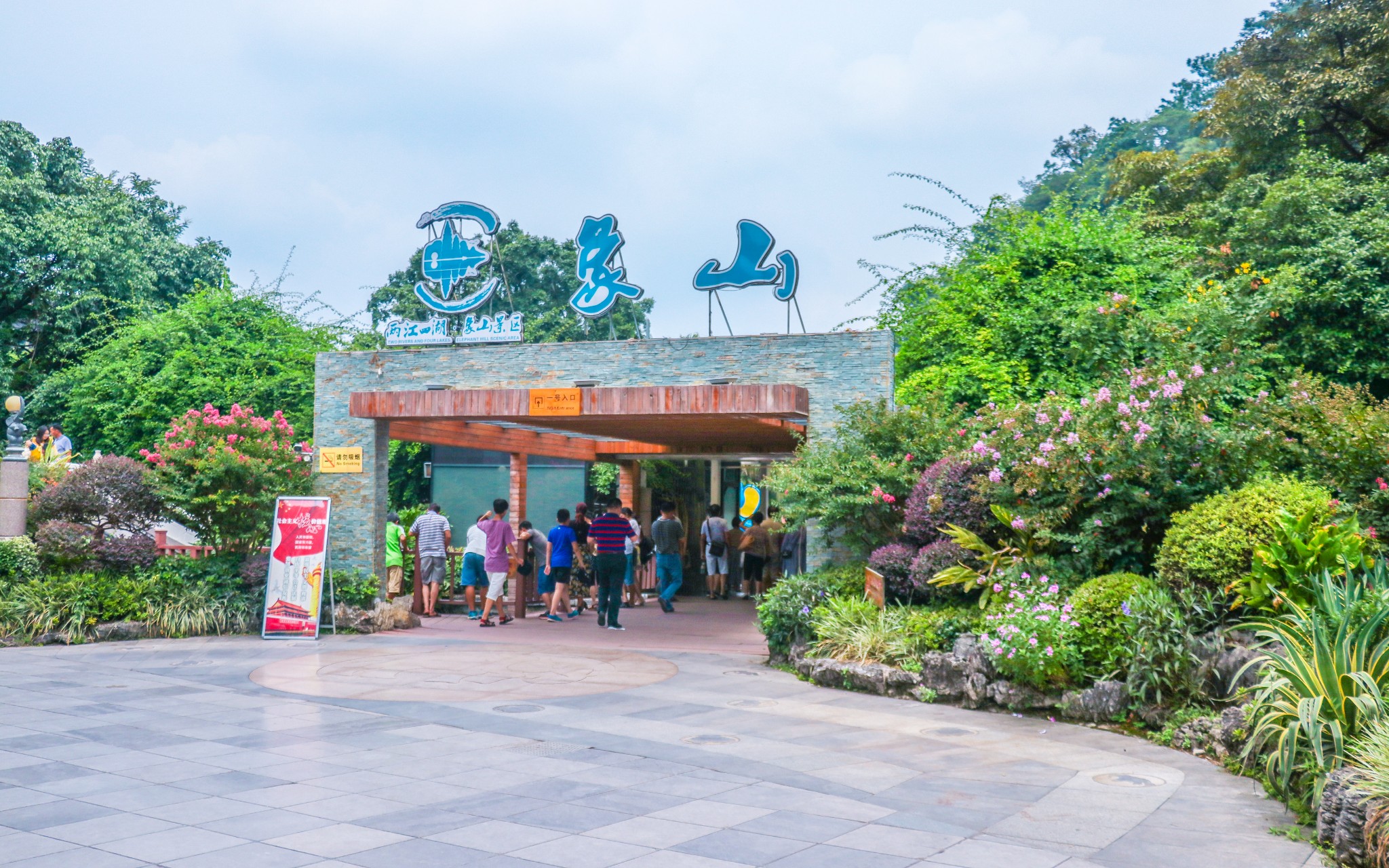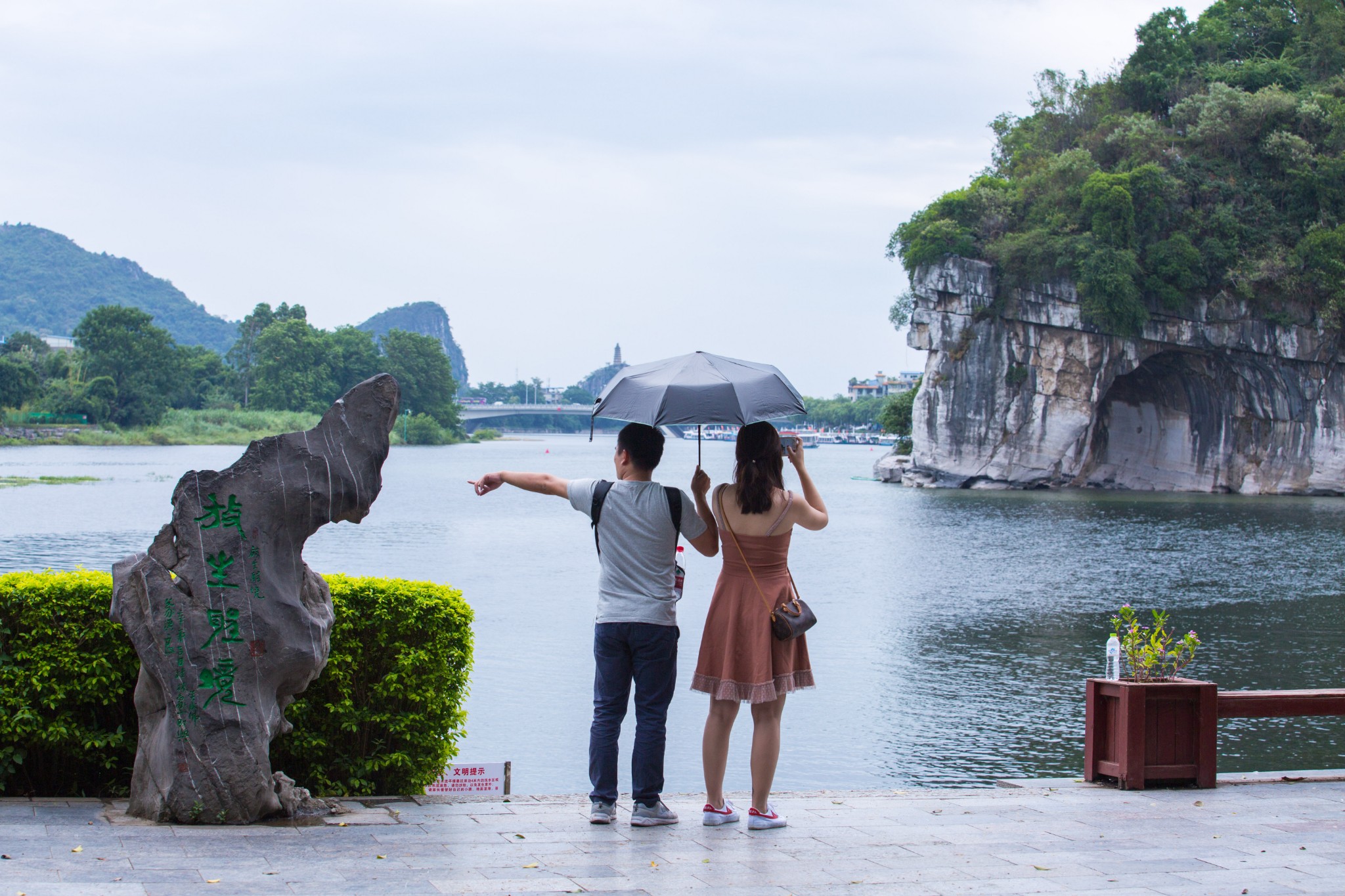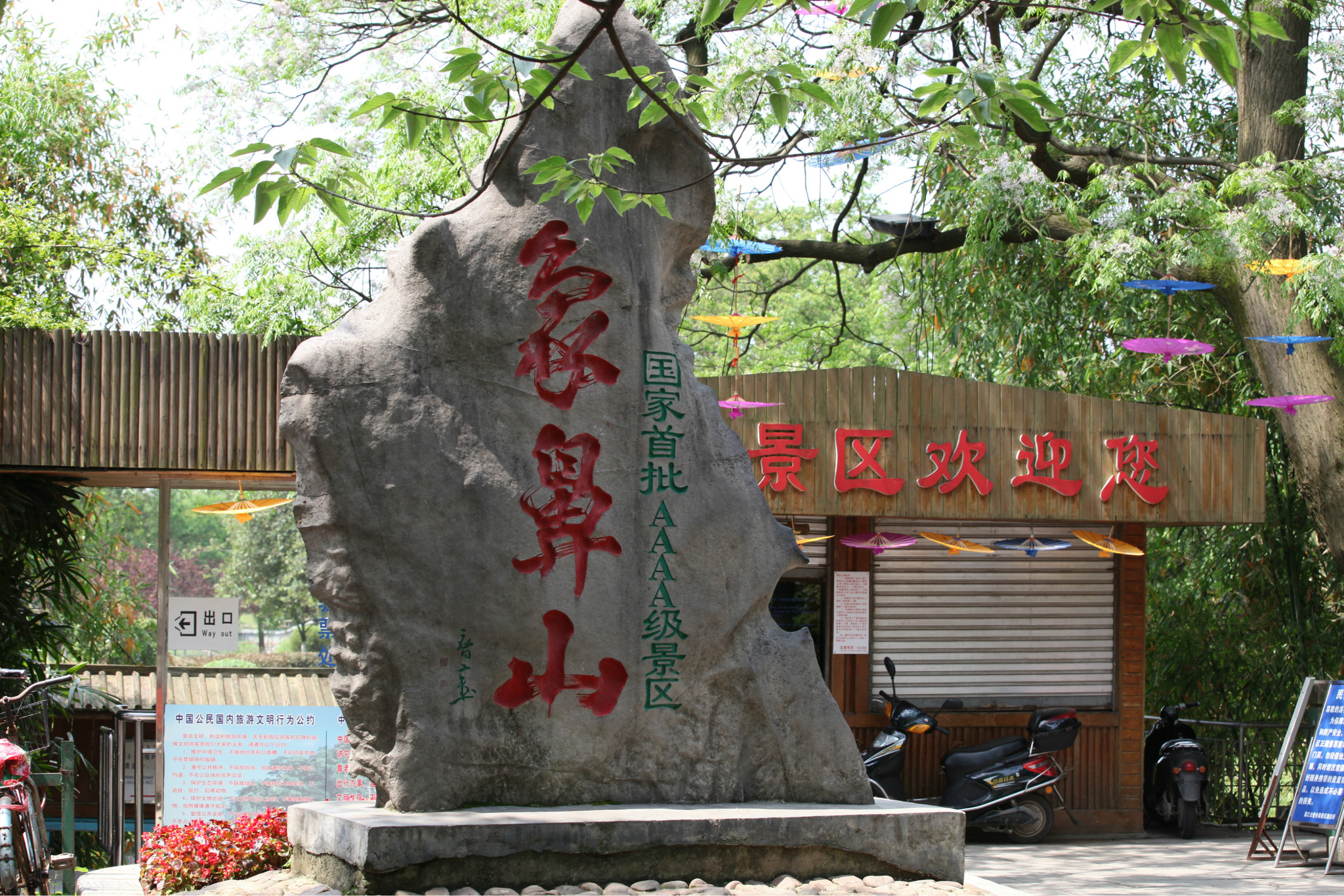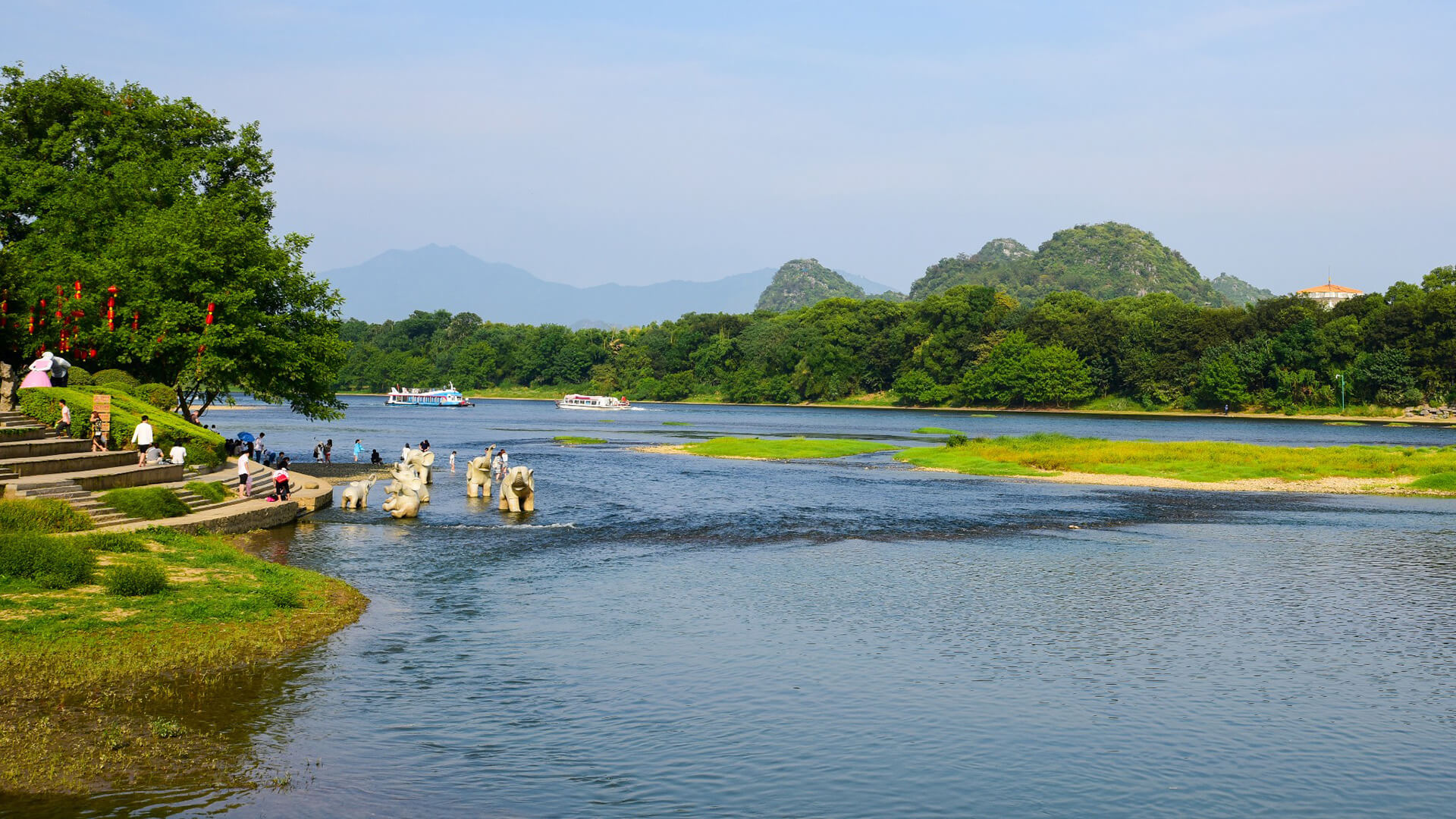 Elephant Trunk Hill Travel Guide
Elephant Trunk Mountain can only be seen from a distance to see the shape of the trunk, so many people do not recommend buying tickets to enter the scenic spot. This restaurant not only solves the dinner, but also sees the appearance of Elephant Trunk Mountain by the way. feel satisfied with the arrangement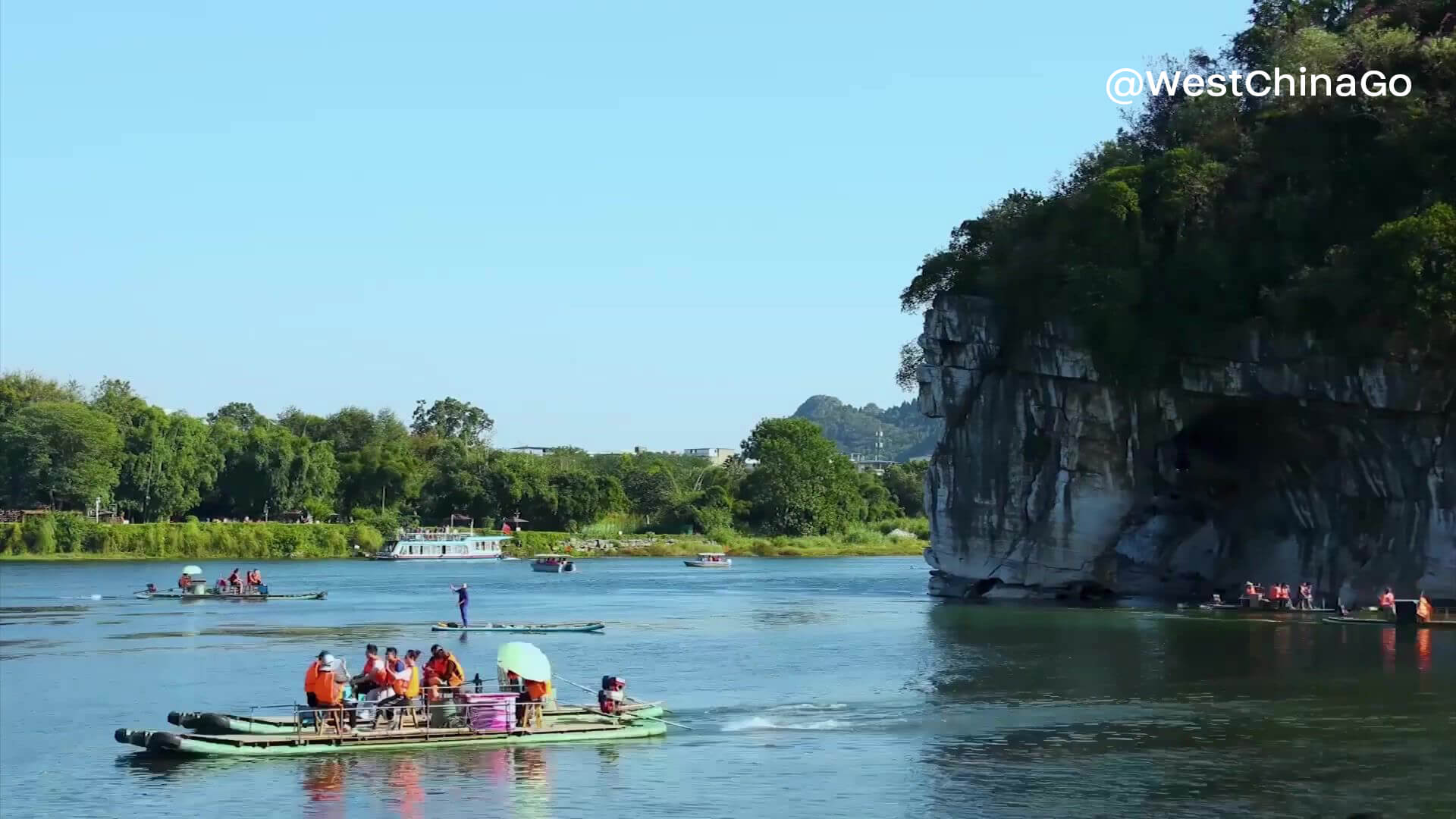 Elephant Trunk Hill Billion Coffee Viewing Dining Bar
Chinese Name:象鼻山亿咖啡观景餐吧
Add:广西壮族自治区桂林市象山区滨江路11号维也纳酒店6楼
Tel: 0773-2259977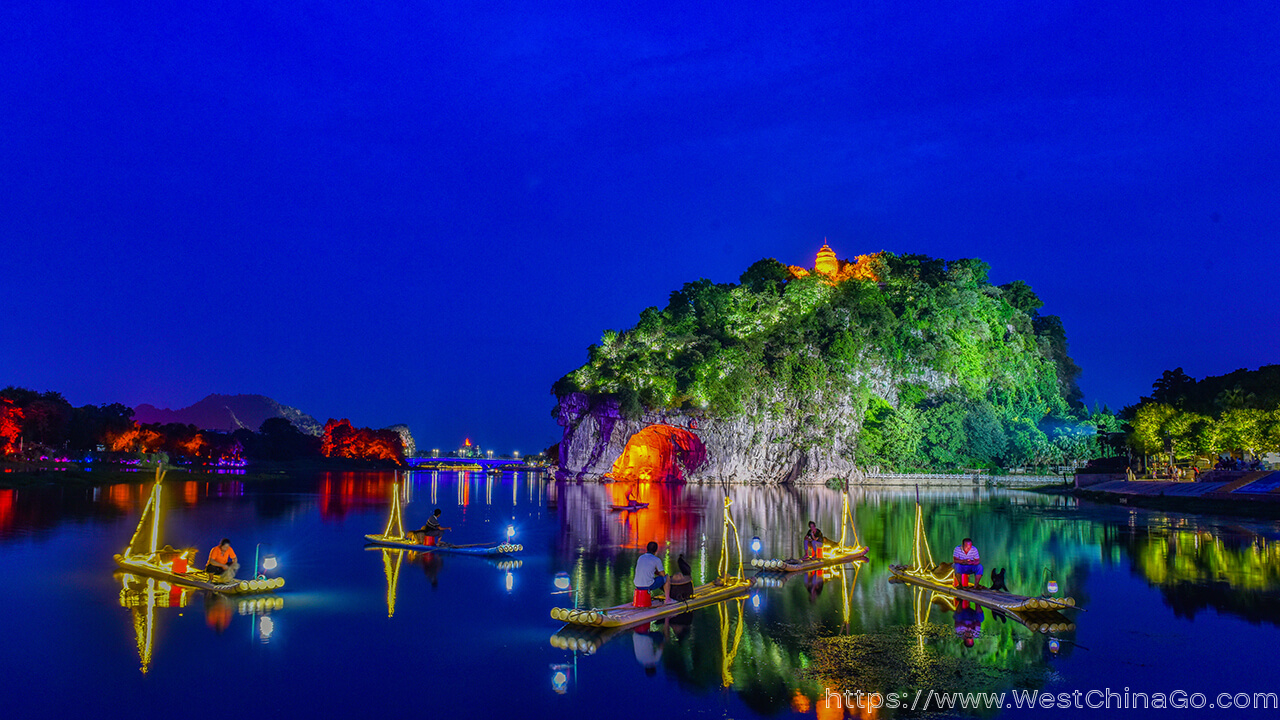 How To Get To Elephant Trunk Hill
By Taxi
from city center to Elephant Trunk Hill, it will take about 10-20 min
Practical Chinese:for taxi driver
pls take us to Elephant Trunk Hill
请拉我们到象鼻山