GanSu XiaHe Labrang Monastery
Chinese name: 拉卜楞寺
Address: Renmin West Street, Labrang Town, Xiahe County, Gannan Tibetan Autonomous Prefecture 甘南藏族自治州夏河县拉卜楞镇人民西街
Established: 1709
City: Gannan Tibetan Autonomous Prefecture, Gansu Province
Features: One of the six major monasteries of the Gelug Sect of Tibetan Buddhism
Attraction level: AAAA level
Suitable play season: suitable for all seasons
Suggested play time: 2 hours
Ticket price: 40.00 yuan
Opening hours: year-round (winter time) 09:15-16:30; year-round (summer time) 08:00-18:00
Tel: 0941-7182666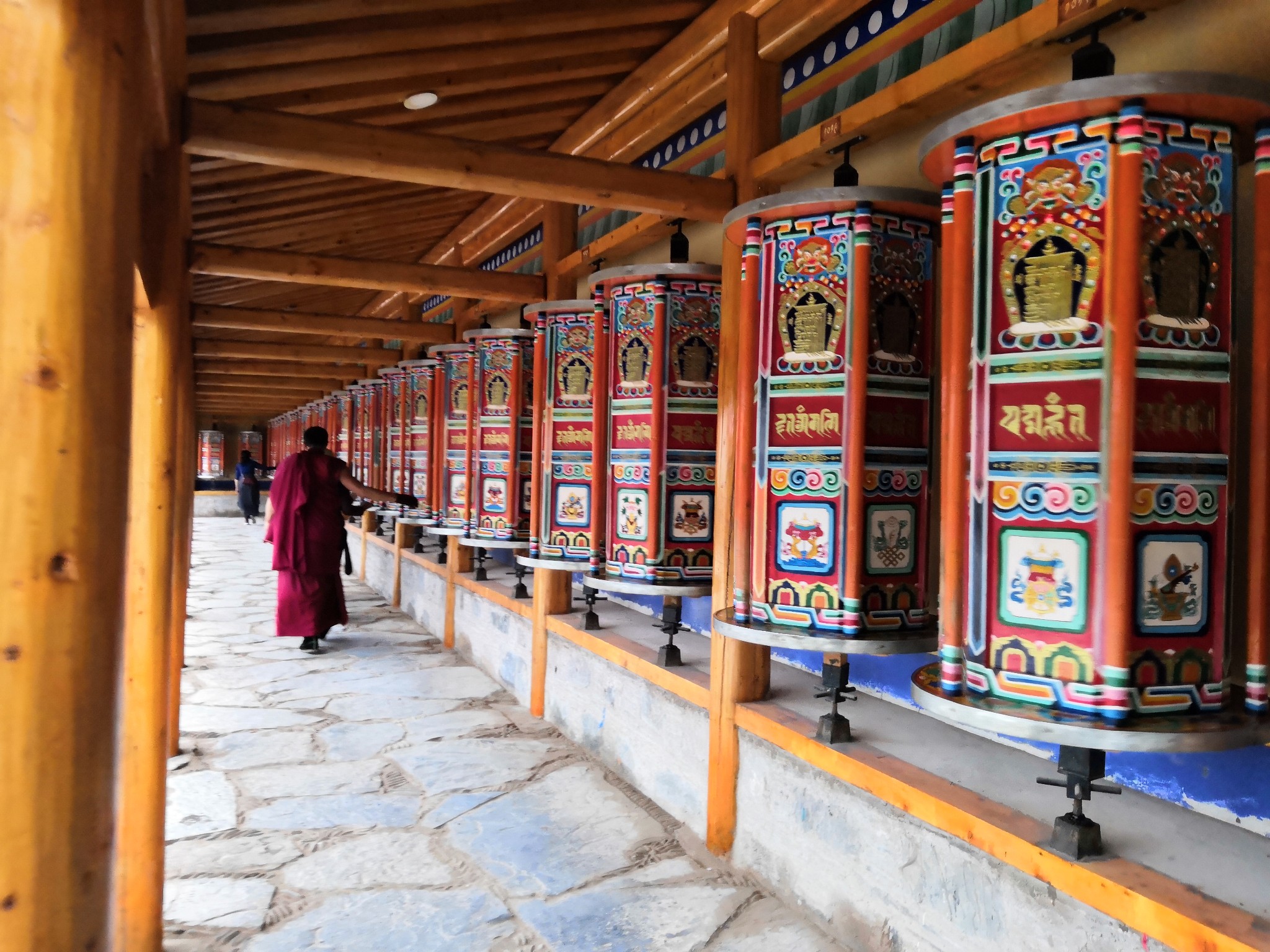 GanSu XiaHe Labrang Monastery
Monastery Features
Labrang Monastery is located in Xiahe County, Gannan Prefecture. It is one of the six major temples of the Gelug Sect of Tibetan Buddhism. The temple is large in scale and has a high status. It is a representative of temples in Gannan and a must-see for tourists to Gannan. There are magnificent temple buildings here, and most of them are resplendent and magnificent. It is very spectacular to walk among them or take a panoramic view from a high place. There are countless huge Buddha statues and various exquisite sculptures, murals, and magical instruments enshrined in the temple, which are very rich in content. In addition, Labrang Monastery's ultra-long sutra-turning corridor is also rare in the world. You can turn around here to accumulate merit and pray for relatives and friends.
Visit time and order
Tourists visiting Labrang Monastery basically come from Lanzhou or Sichuan, and most of them arrive at Xiahe around noon. In the afternoon, go to the temple to visit the Zhuan Temple, and leave Xiahe the next morning after watching the morning class. The general way to visit Labrang Monastery is to go around the monastery clockwise. This is also a pilgrimage ceremony of Tibetan Buddhism. When you see the main halls scattered in the building complex during the tour, you can go in and visit. It takes about 4 kilometers to turn around the temple, and it takes about 3-4 hours to visit.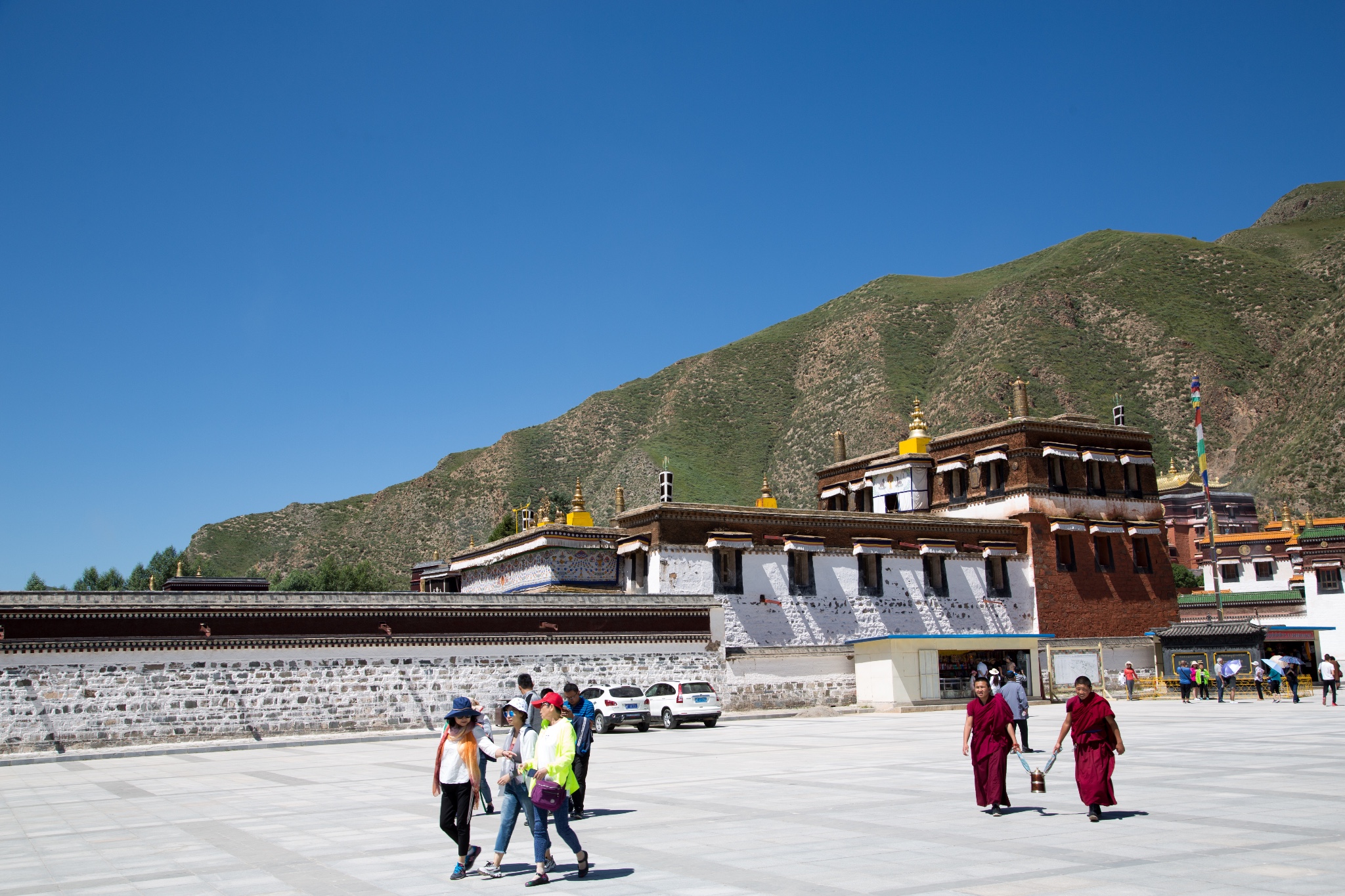 GanSu XiaHe Labrang Monastery
must see tips
Local people need to respect the beliefs and customs of ethnic minorities. Before entering the main hall of the temple, you need to take off your hat. After entering, you can't make noise, and you can't directly point your finger at the Buddha statue. In addition, photography is not allowed in all the halls.
At night, the side of the county seat is brightly lit, while the antique temple area is pitch black. You will have a magical feeling of traveling through time and space when you enter the temple through the junction. It is also very good to watch and shoot the starry sky in the temple area at night.
If you have enough time in Xiahe, you can take a taxi or rent a bicycle to visit the Sangke Grassland 11 kilometers away.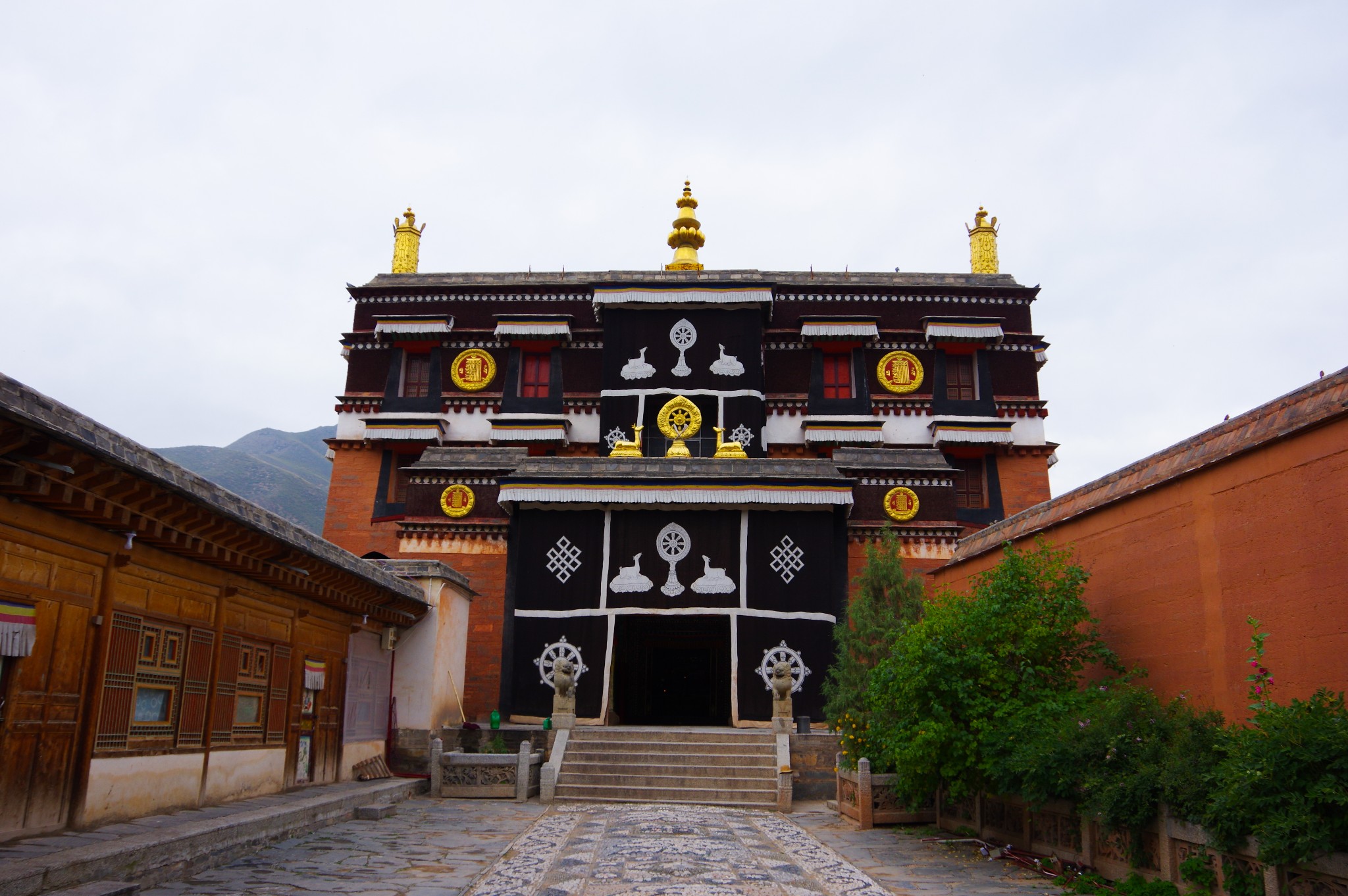 GanSu XiaHe Labrang Monastery Tourist Map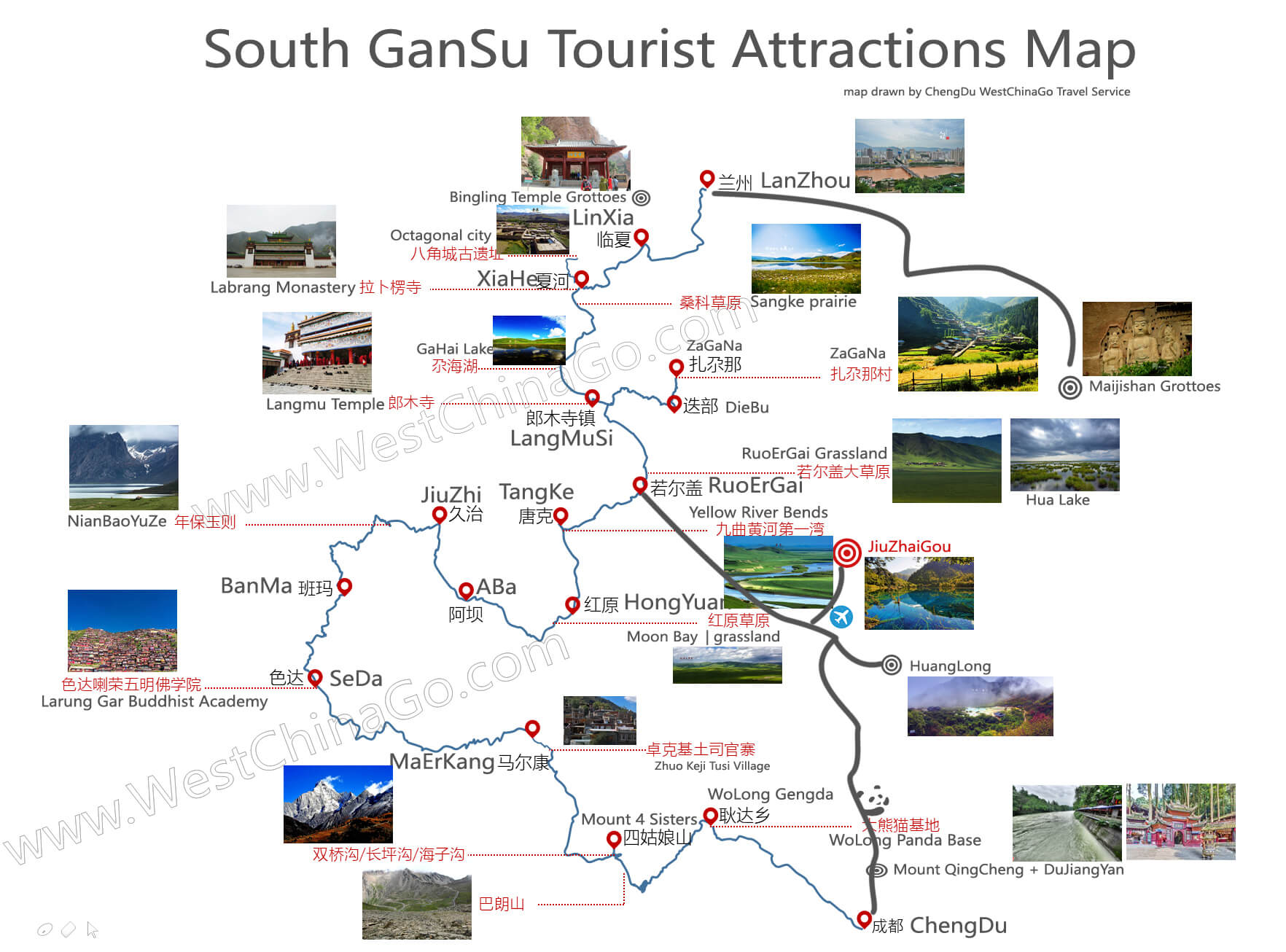 GanSu XiaHe Labrang Monastery Transfer:Car Rental with Driver