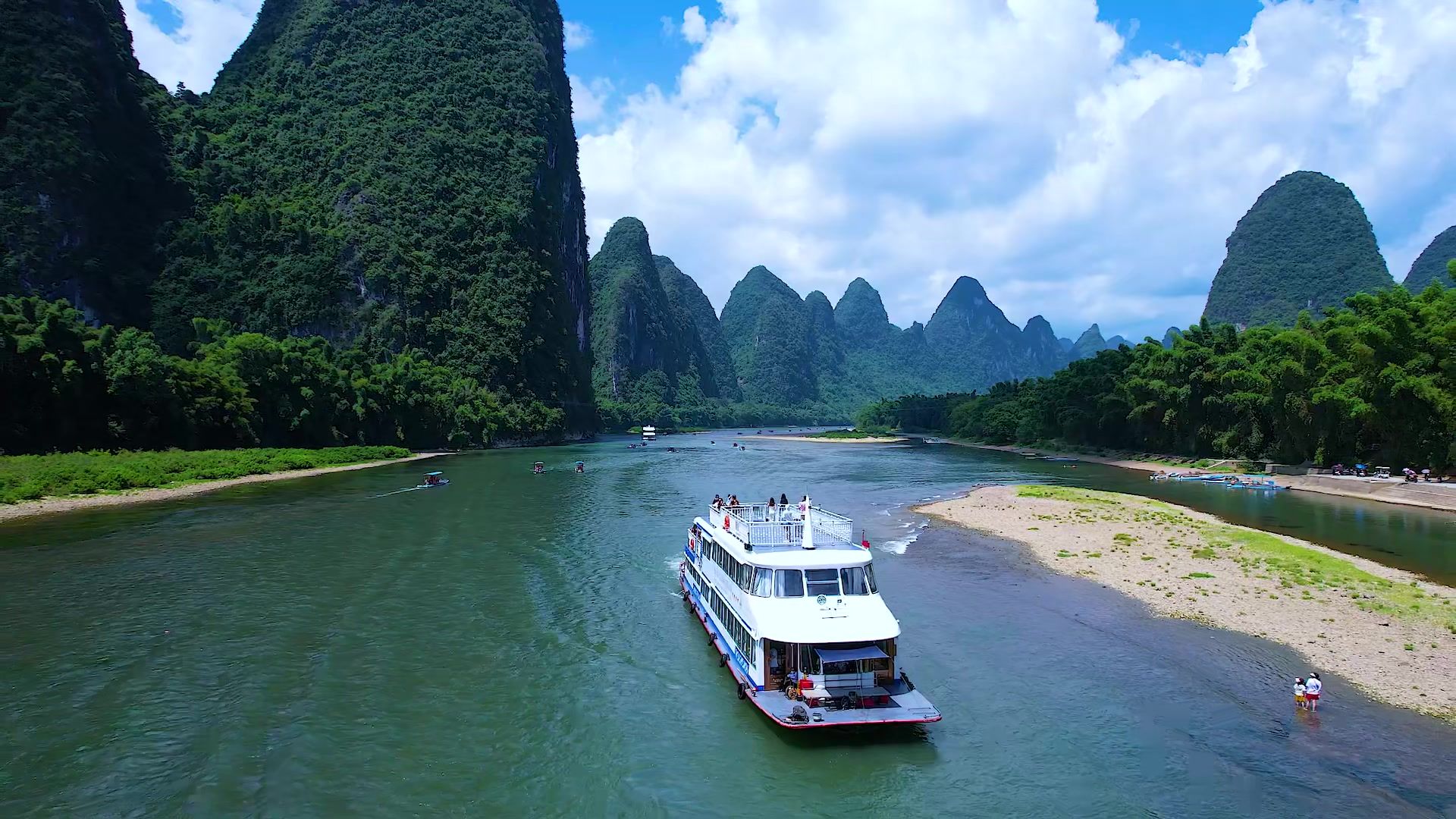 GuiLin Li River Cruise
Chinese Name: 漓江
Address: it go through XingAn county–LingChuan–GuiLin—YangShuo–PingLe
Cruise Highlights Section GuiLin YangDi Pier–9 Hosre Painting Mount-XingPing Old Town
Cruise Time: 4 hours
Total Cruise Length: 164 KM
Tickets: 75 USD/Person from
Best Visiting Time: Mar–Dec
Website: www.liriver.com.cn
Starting point: Mopanshan Wharf and Zhujiang Wharf (20KM from guilin city)
Terminal pier: Shuidongmen Pier and Longtoushan Pier(close to west street,yangshuo,only few mins for arrival)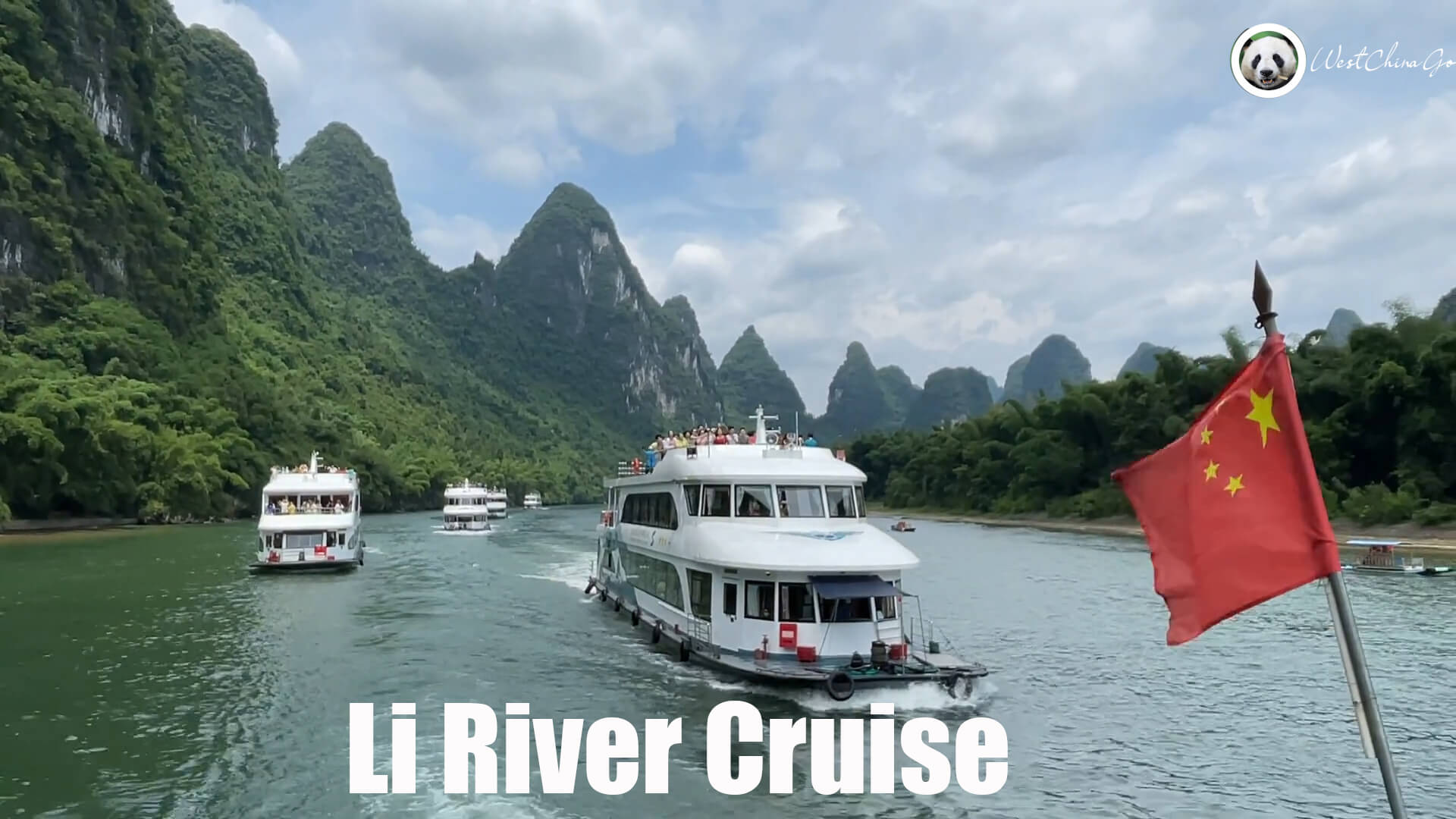 GuiLin Li River Cruise
The Guilin Li River cruise is a must-see attraction for anyone visiting Guilin or the surrounding area, and provides a unique and unforgettable way to experience the natural beauty of this part of China.
The cruise begins in the city of Guilin and ends in the town of Yangshuo, covering a distance of around 83 kilometers.
The Li River is known for its stunning karst mountain landscapes, which are characterized by towering limestone cliffs, verdant green forests, and crystal-clear waters. During the cruise, visitors can take in the breathtaking scenery and enjoy the peace and tranquility of the river.
The Guilin Li River cruise typically takes around 4-5 hours, and there are different types of boats available to suit different budgets and preferences.
Highlights Along The Way
1.Elephant Trunk Hill, a natural rock formation that looks like an elephant drinking water from the river, 2.Picturesque village of Xingping
3.Scenery on the Chinese 20-yuan banknote
4.Nine Horse Mural Hill
5.Tranquil rice paddies and water buffalo
6.Endless karst mountains with various formation
The Best Time to Visit
Spring and autumn months
When the weather is mild and the scenery is at its most beautiful.
However, the cruise is available year-round, and visitors can enjoy different aspects of the river's beauty in different seasons.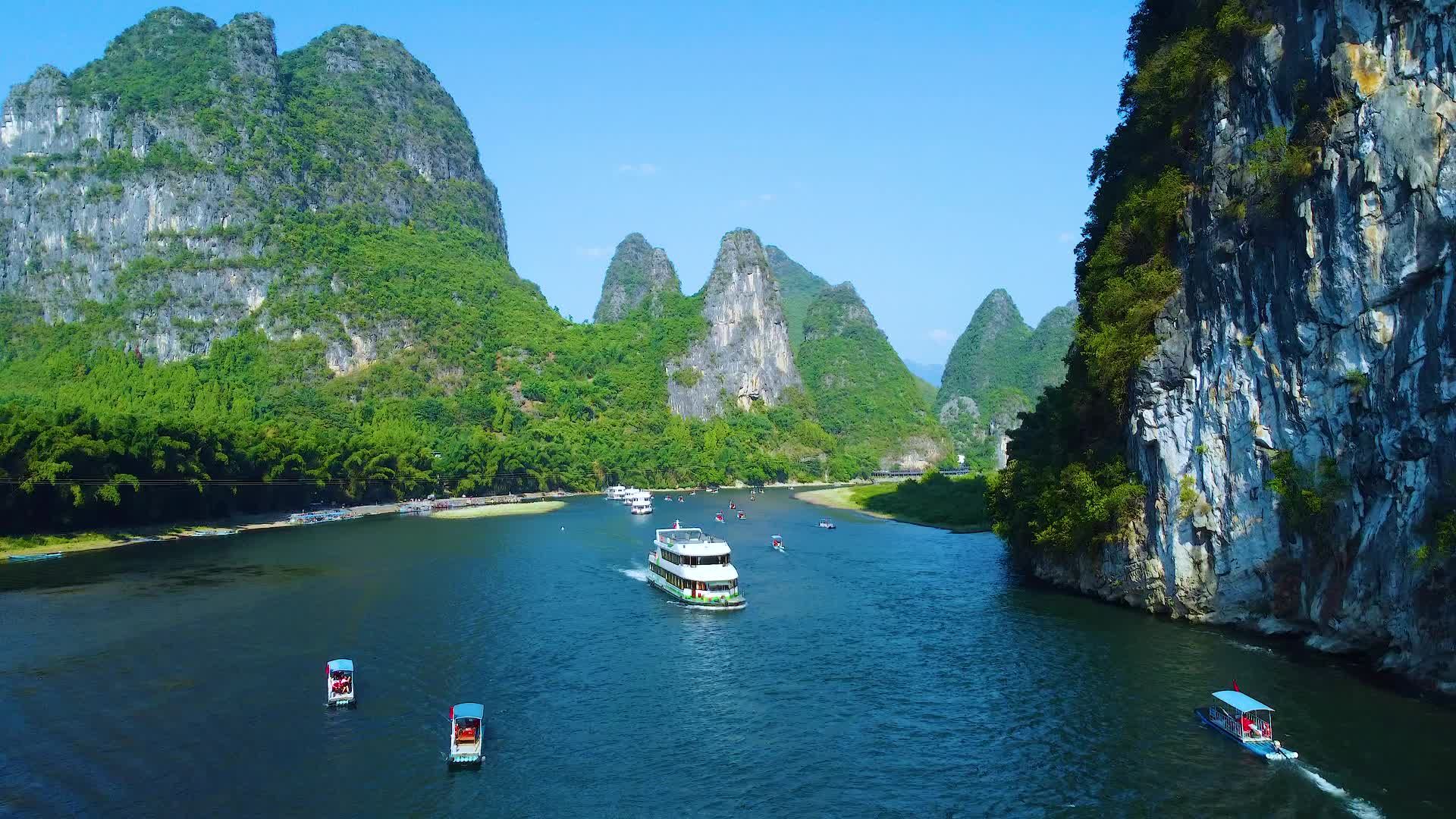 GuiLin Li River Cruise Video
GuiLin Li River Cruise Photo
Book GuiLin Li River Cruise Tickets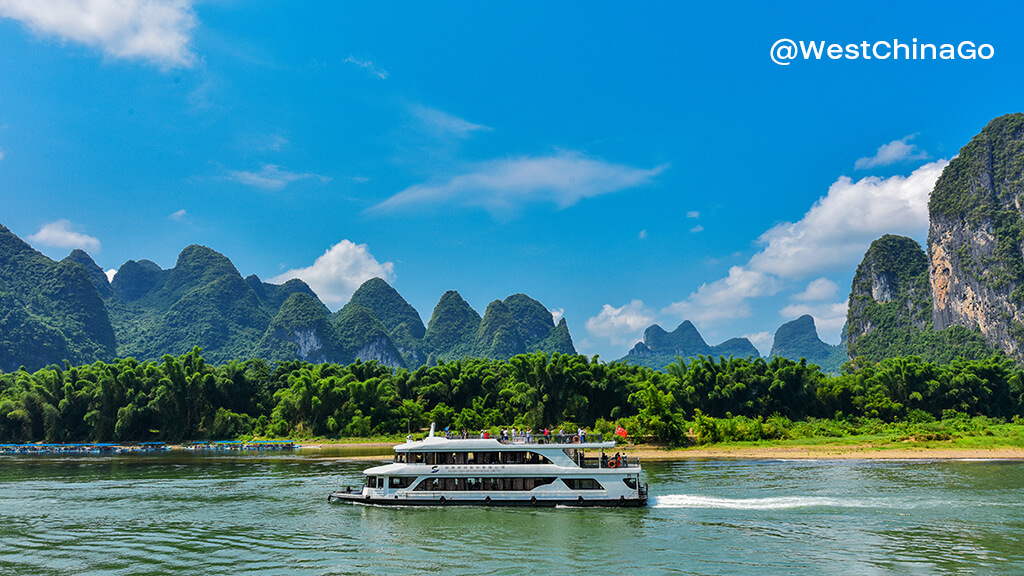 Book GuiLin Li River Cruise Tickets
4.5 star 4 star 3 star to choose
guilin hotel pick up
assistance to boarding
GuiLin Li River Cruise Travel Guide
Li River Cruise Full-length rafting:
At present, the Li River ferry tickets are basically purchased by travel agencies, and few tourists go to the Li River water transportation company to buy tickets by themselves, and the water transportation company does not have any outlets that sell tickets for individual passengers.At present, Guilin City has not opened public transportation from the urban area to the wharf that is convenient for individual passengers.
(1) If tourists purchase Lijiang ferry tickets through other channels, they need to go to the wharf by themselves. The only way is to take a taxi. Mopanshan Wharf and Zhujiang Wharf are 20km away from the urban area;
(2) If tourists buy ferry tickets through travel agencies and hotel agents, tourists can wait in the hotel, and a tourist bus and tour guide will pick you up directly from the hotel to the pier, saving the trouble of traveling by car.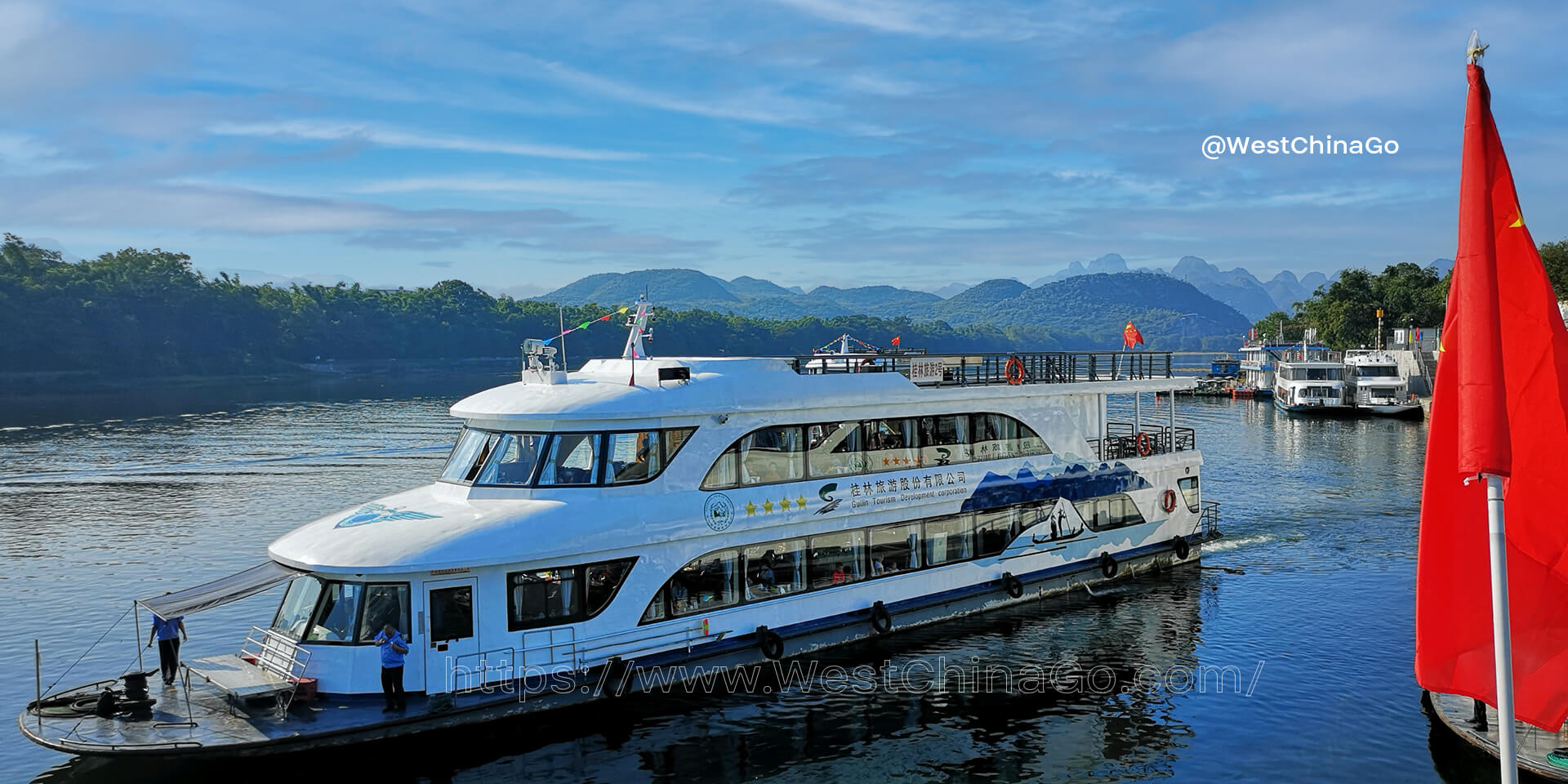 GuiLin Li River Cruise Tourist Map