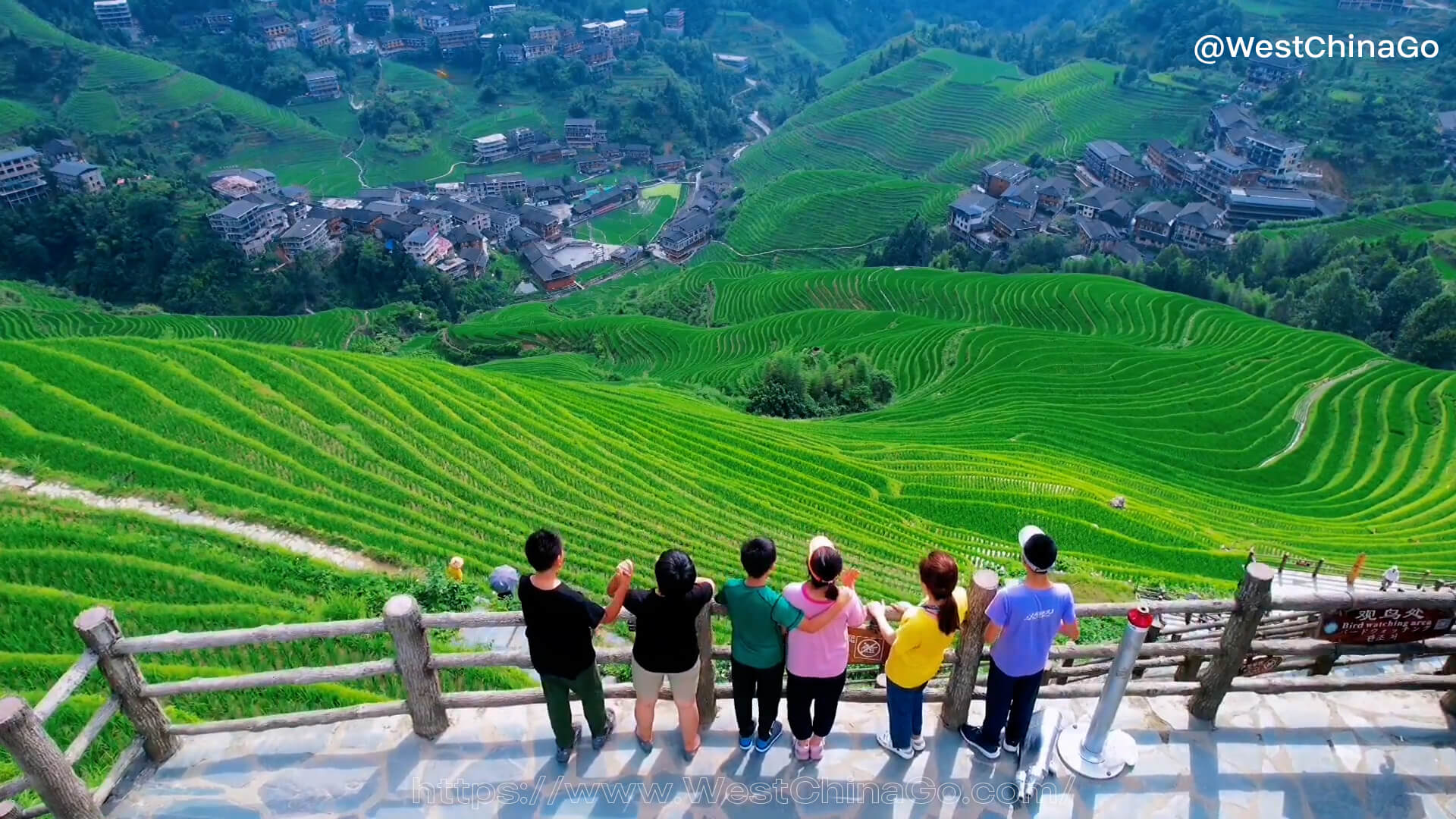 Guilin Longji Rice Terraces
Chinese name: 龙脊梯田
Foreign name: The longji yao and zhuang ethnic terrace
Location: Ping'an Village, Heping Township, Longsheng Autonomous County, Guilin City
Location: 桂林市龙胜各族自治县和平乡平安村
Climate conditions: Subtropical monsoon climate
Opening Hours: Open all year round
Attraction level: AAAA level
Official Website: http://www.longjitour.com
Ticket price: 80 yuan
Scenic direct line car: 40 RMB;
Huangluo Yaozhai Song and Dance: 80 RMB;
Jinkeng Sightseeing Cableway: RMB 100 for two-way / RMB 55 for one-way
Area: 70.1 km²
Famous attractions: Dazhai, Ping'an Village, Longji Village, Xiaozhai
Country of Origin: Longsheng County, Guangxi Province, China
Suitable season to play: spring, summer, autumn
Recommended play time: 2-3 days
Official phone: 0773-7583188
Surrounding scenery: Nanshan Ranch, Longsheng Hot Spring, Huaping National Nature Reserve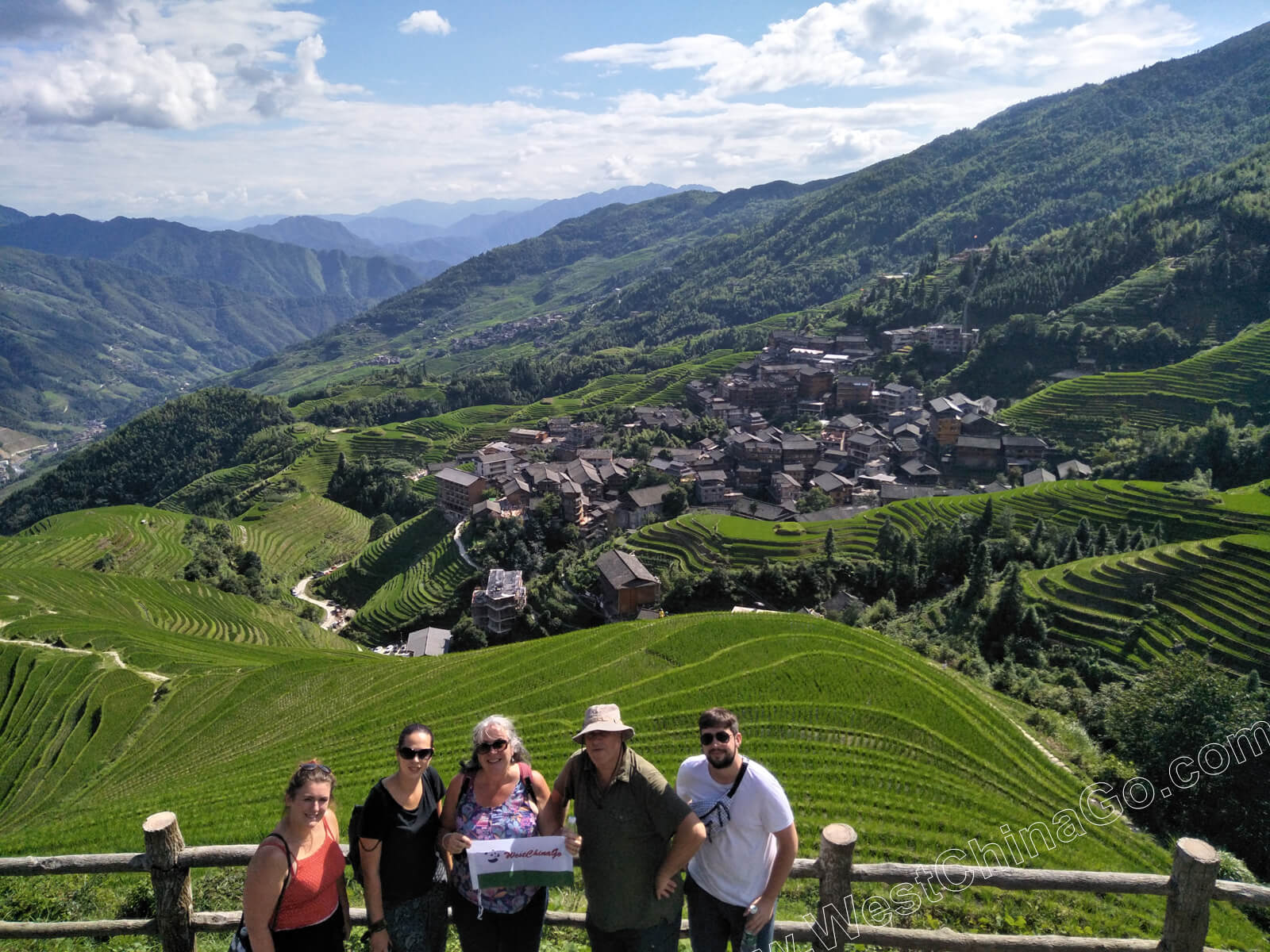 Guilin Longji Rice Terraces
Longji Terraced Fields is an extremely large-scale terraced field group in Guilin, which is divided into three parts: Jinkeng Terraced Fields, Ping'an Zhuang Terraced Fields, and Longji Ancient Zhuangzhai Terraced Fields.
When you come to Longji Terraced Fields, most of them are on foot to see the scenery and take pictures, and even many photography enthusiasts come for the sunrise. You can also taste local farm dishes and experience ethnic customs
Longji Terraced Fields, usually referring to Longji Ping An Terraced Fields, are also terraced fields developed earlier. They are distributed between 300 meters and 1100 meters above sea level, with a maximum slope of 50 degrees. Almost all the way to the terraced fields are winding roads, which rise to It is about 600 meters above sea level, and reaches 880 meters above sea level when it reaches the terraces.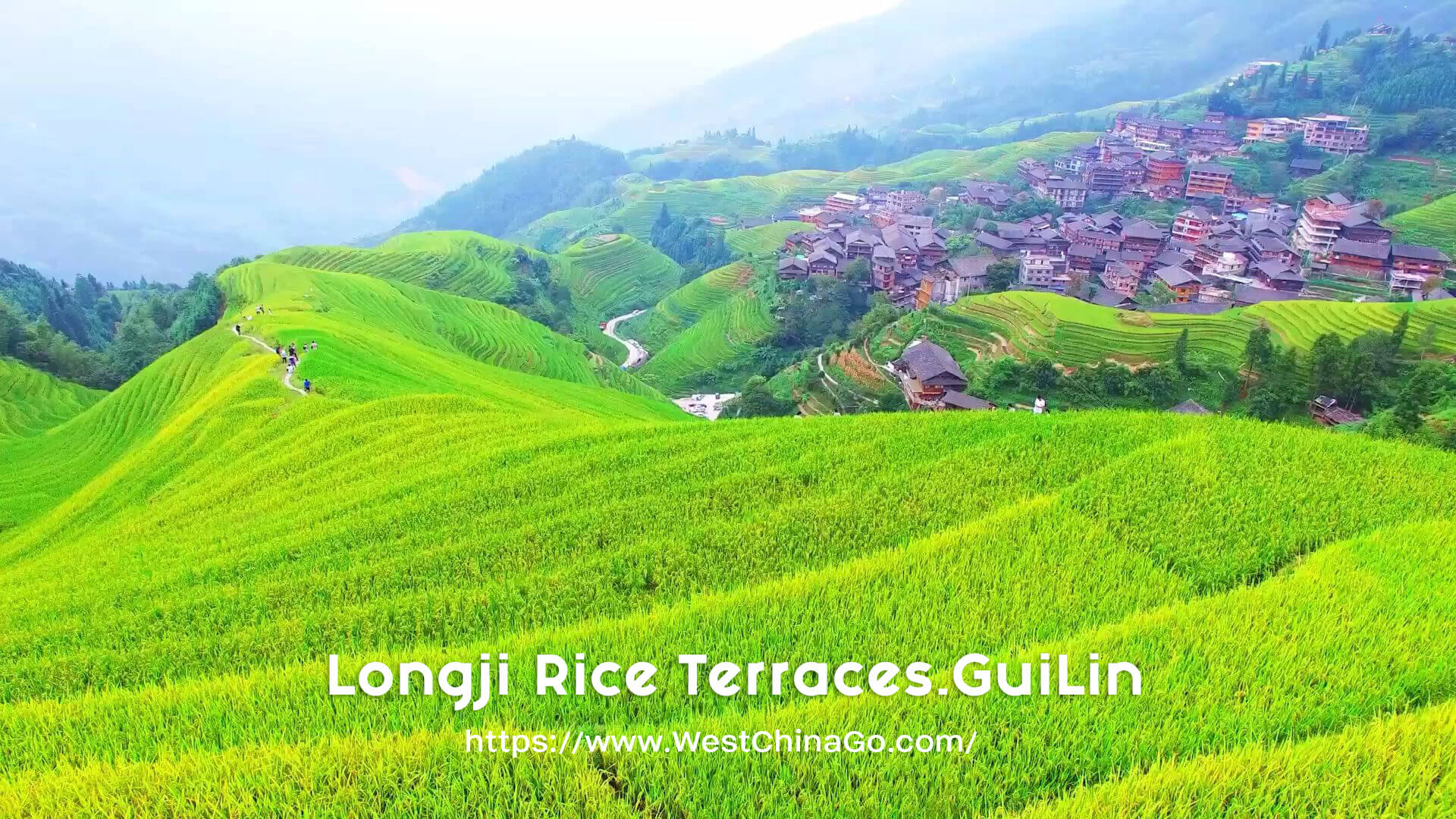 Guilin Longji Rice Terraces Tourist Map
Guilin Longji Rice Terraces Video
Guilin Longji Rice Terraces Photo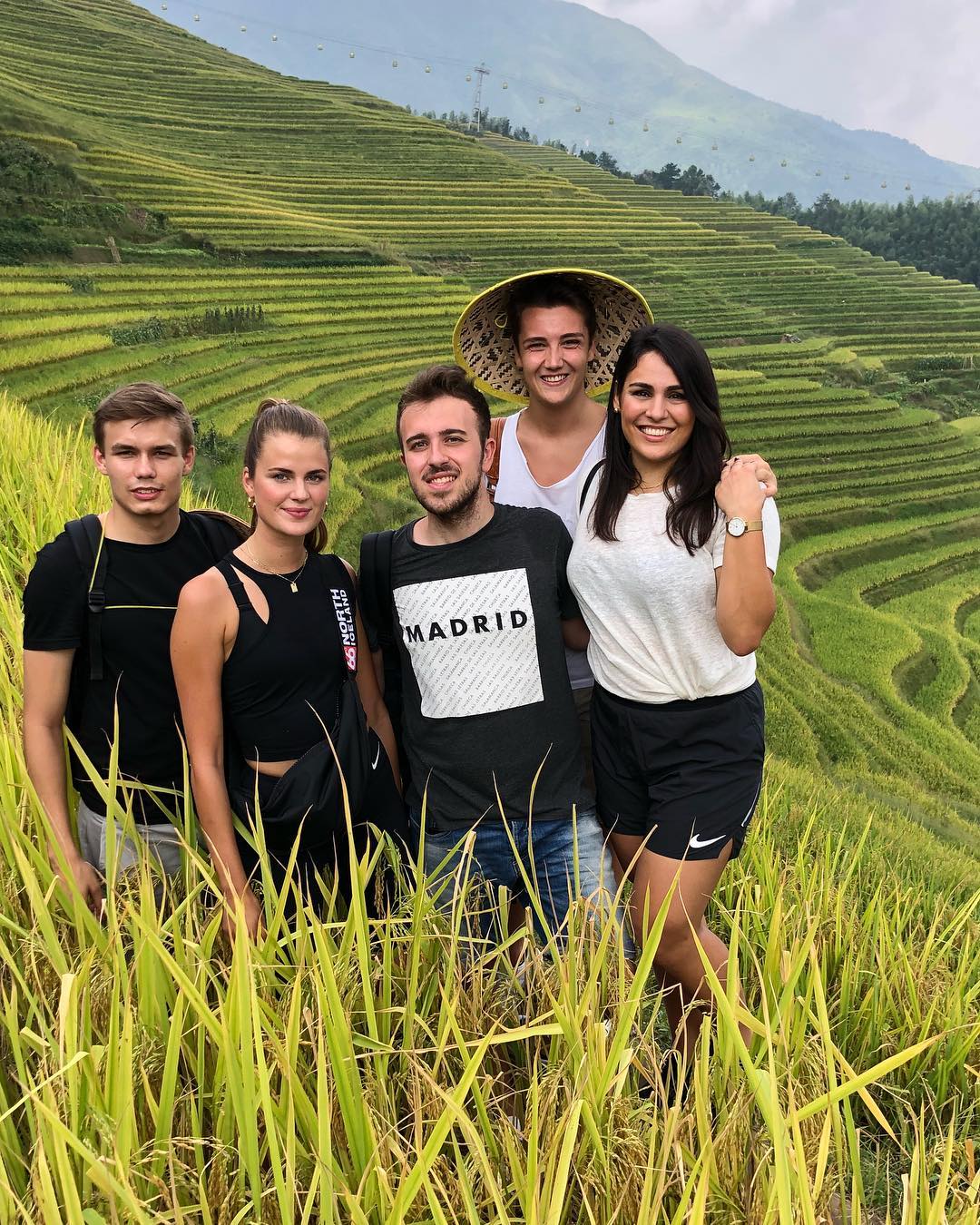 Guilin Longji Rice Terraces Tour Package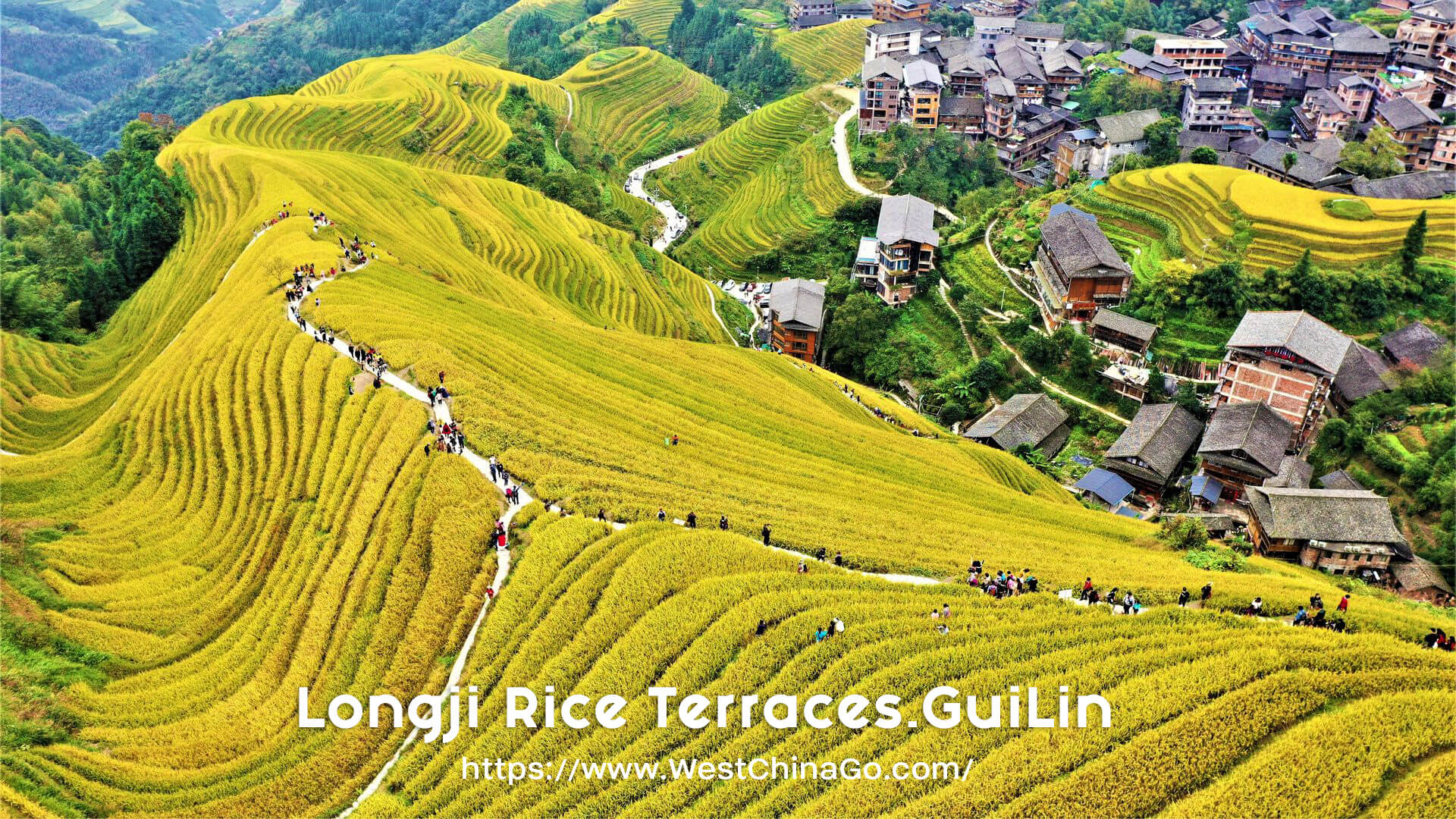 1 Day Guilin Longji Rice Terraces Tour
Hotel pick up and drop off
professional english tour guide
local popular restaurant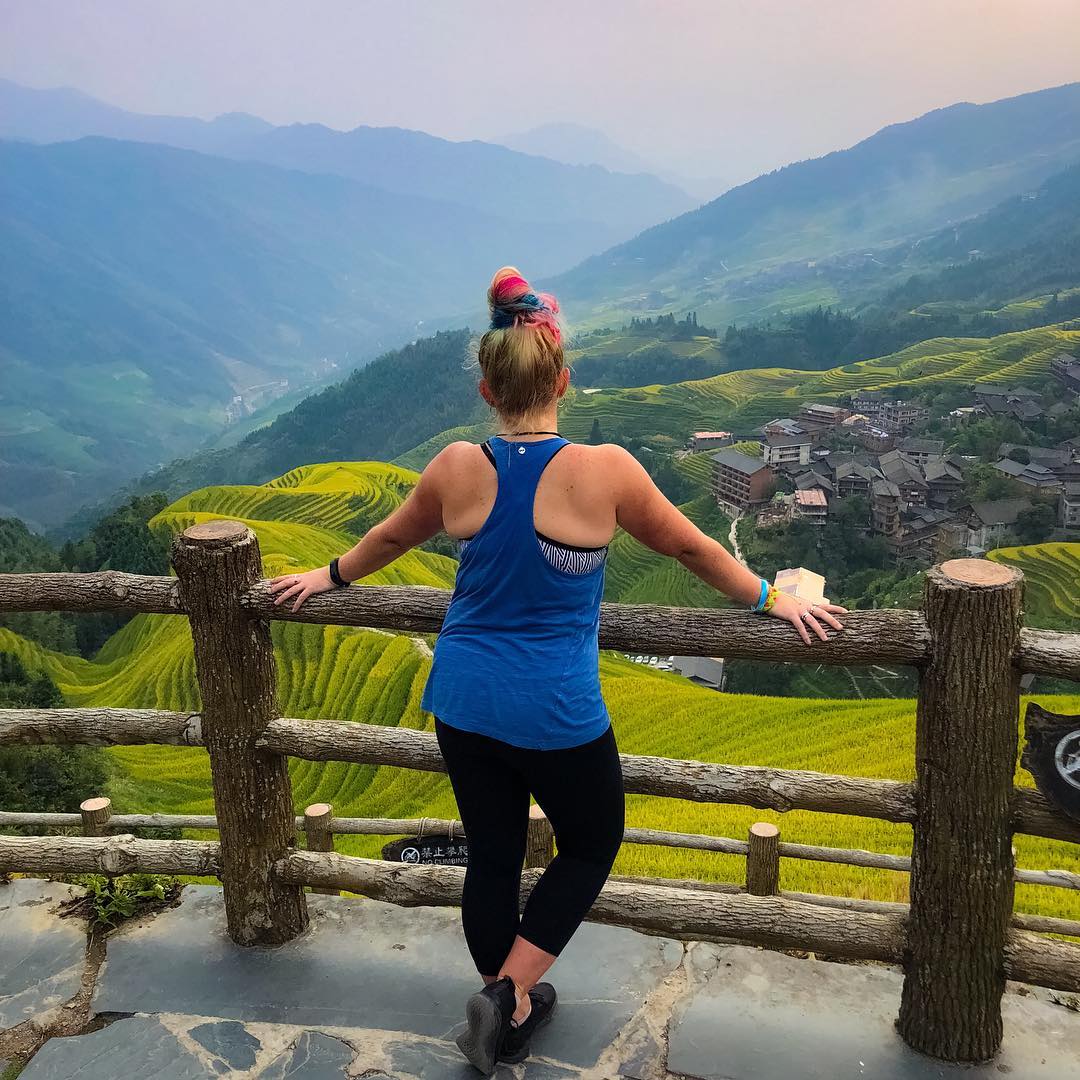 2 Day LongSheng Rice Terrace Car Rental with Driver from GuiLin
Only Car Rental with driver service,no tour guide,explore yourself
one night accommodation in village hostel
westchinago offer you smart travel guide
Guilin Longji Rice Terraces Travel Guide
Things to Know Before You Go
The Longji Rice Terraces are a must-see for photographers and those looking for a rural escape.
Day trips to the rice terraces from Guilin last upwards of eight hours, and often include hotel pickup and drop-off from your Guilin hotel.
Wear comfortable shoes suitable for walking over uneven surfaces.
A moderate amount of walking is involved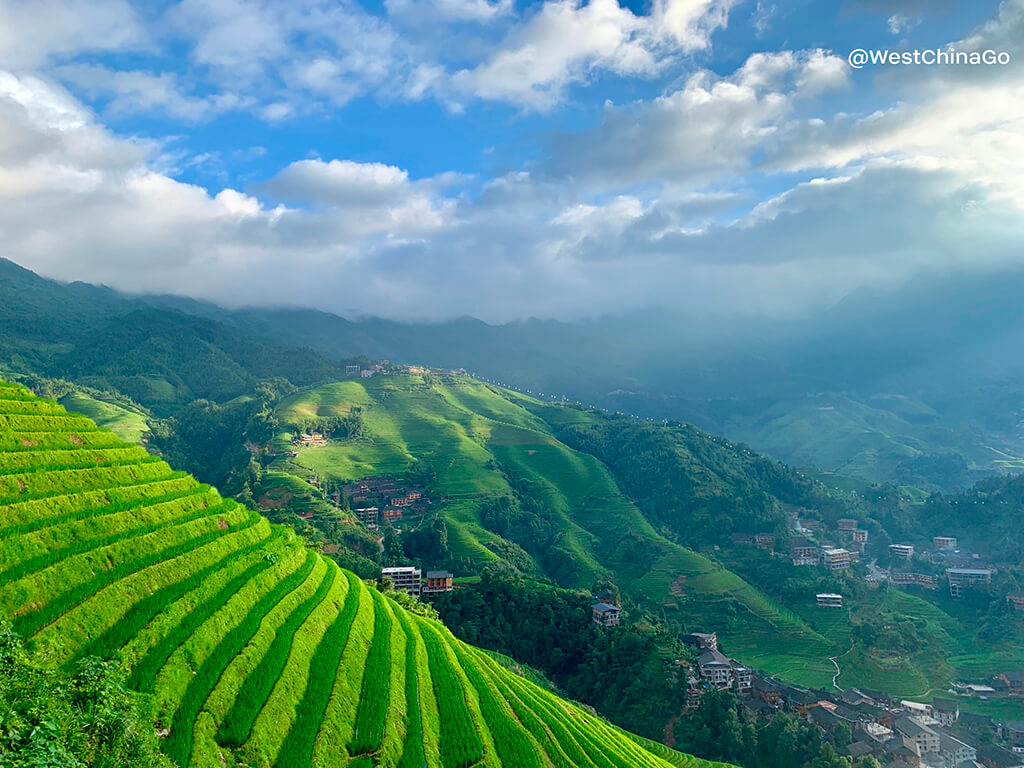 Internal traffic
The scenic spot is really big. There is still 23km from the entrance to the innermost Jinkeng terraced fields.
Guilin—Longji Terraced Field Scenic Spot 77 kilometers by car: 1:30 minutes
Longji Scenic Spot (Jinzhuzhuang Village)—–Huangluo Hongyao Changfa Village 4 km by car: 5 minutes
Erlongqiao Scenic Area Special Line Transfer Office—–Longji Ping'an Zhuang Nationality Terraced Field Scenic Area 6 kilometers Road condition: curved \ narrow road
Longji Ping'an Zhuang Terraced Field Viewing Area Ticket Counting Office—-Kowloon Five Tigers Scenic Spot On foot: 25 minutes
Longji Ping'an Zhuang Nationality Terraced Field Viewing Area Ticket Counting Office—-Seven Stars and Moon Scenic Spot On foot: 30 minutes
Seven Stars and Moon Scenic Spot – Nine Dragons and Five Tiger Scenic Spot About on foot: 30 minutes
Ticket Office of Longji Scenic Spot (Jinzhu Zhuangzhai)—–Jinkeng.Dazhai Yao Nationality Terraced Field Viewing Area Ticket Counting Office 17km Driving: 25 minutes
Jinkeng. Dazhai Yao Nationality Terraced Field Viewing Area Ticket Counting Office—-Xishan Shaole (Viewpoint No. 1) On foot: 1:20 minutes
Jinkeng. Dazhai Yao Nationality Terraced Field Viewing Area Ticket Counting Office—-Thousand-Story Sky Ladder (No. 2 Viewpoint) On foot: 30 minutes
Jinkeng. Dazhai Yao Nationality Terraced Field Viewing Area Ticket Counting Office—-Jinfoding (Viewpoint 3) On foot: 1:00 hours
Remarks: The guests of this route are arranged to live in Jinkeng, Tiantouzhai, Jinkeng. Tiantouzhai is located in the center of the three viewing points of Jinkeng. Dazhai Yao Terrace Viewing Area, which can avoid the guests to go back and save the walking time , so that the beauty of the terraced fields can be fully displayed.
Longji Terraced Field Scenic Spot—-Longsheng County 17km Drive: 25 minutes
Longsheng County—Longsheng Hot Spring 32 kilometers by car: 1 hour