Reed Flute Cave
Chinese Name:芦笛岩
Add:广西壮族自治区桂林市秀峰区芦笛路1号
Visiting Time:1-2hours
tickets: 90 CNY/person
Tel: 0773-2210889
Opening hours: 09:00-17:00 (ticket sales stop at 17:00, last admission to the park at 17:00); the 4D visual show stops playing during 12:00-13:00.
Attraction level: AAAA level
Famous attractions: Shiling Chaoxia, Crystal Palace Cave
Depth: 240 meters
Travel distance: 500 meters
Reputation: Nature's Palace of Art
Murals: 77
Reed Flute Cave
Reed Flute Cave is located in the northwest suburb of Guilin City, 5 kilometers away from the city center.
The Reed Flute Cave is 240 meters deep and has a travel distance of 500 meters. There are a large number of beautiful and exquisitely carved stalagmites, stalactites, stone pillars, stone curtains, and stone flowers in the cave. It is dizzying for tourists, like a fairyland, known as "the palace of nature's art".
Since the Tang Dynasty, there have been traces of tourists in all dynasties, and there are 77 murals in the cave.
Since its discovery and development in 1959, it has now built restaurants, tea rooms, waterside pavilions, lakes and ponds, curved bridges, cruise ships, and extensive planting of flowers and trees. It has become a must-see tourist hotspot for Chinese and foreign tourists to visit Guilin.
The scenic spots are explained by professional tour guides. Against the background of the lights, all kinds of stalactites and stalagmites in the cave are endowed with beautiful stories. Compared with the high temperature of 38 degrees outside, the cave is very cool and comfortable. It is not far from the downtown area of Guilin.
Reed Flute Cave Video
Reed Flute Cave Photo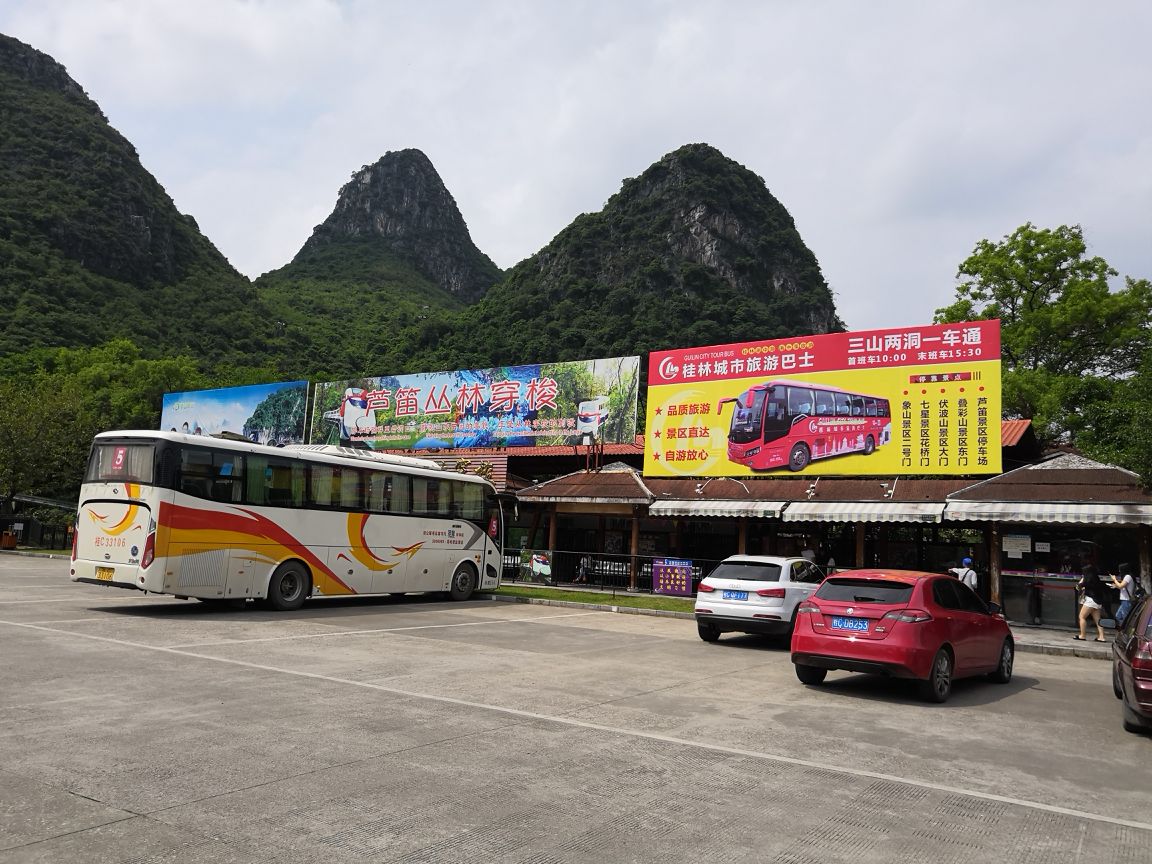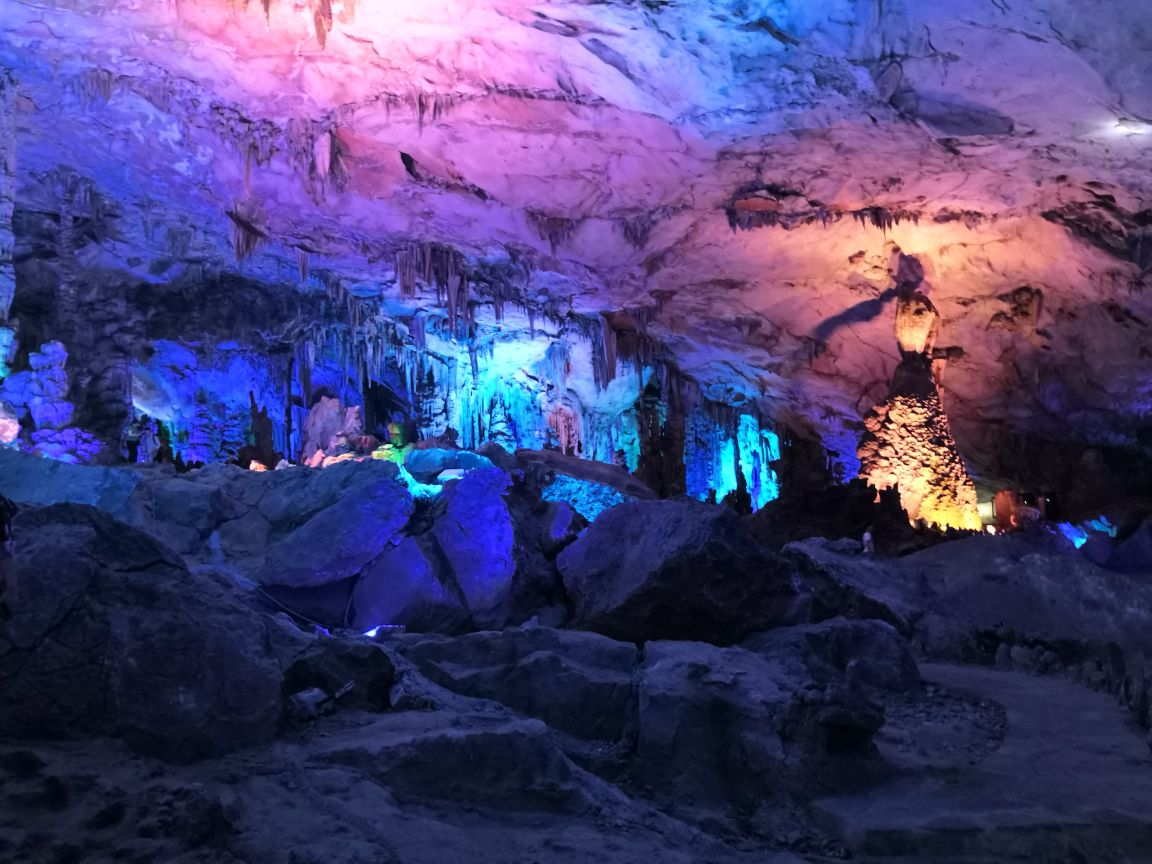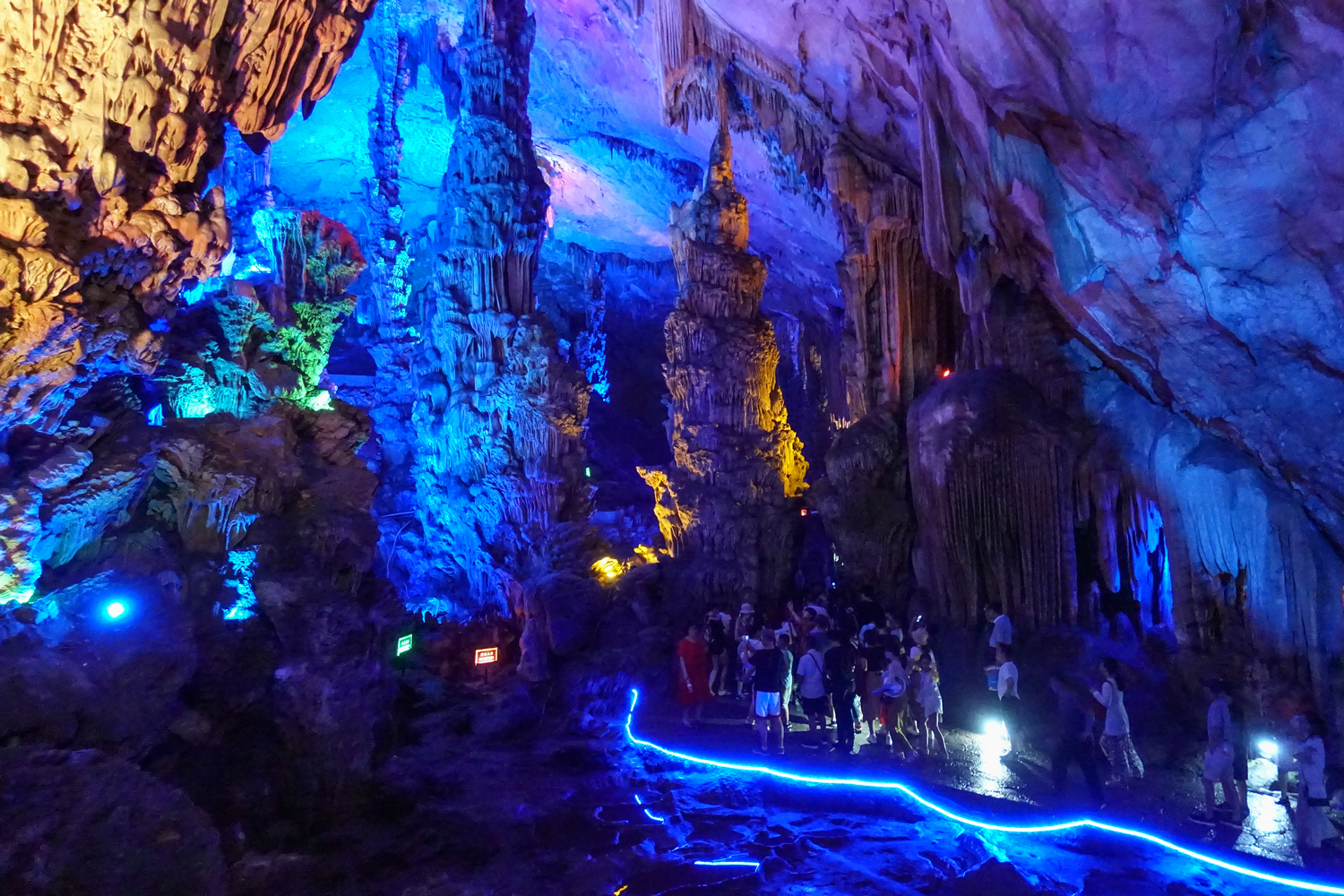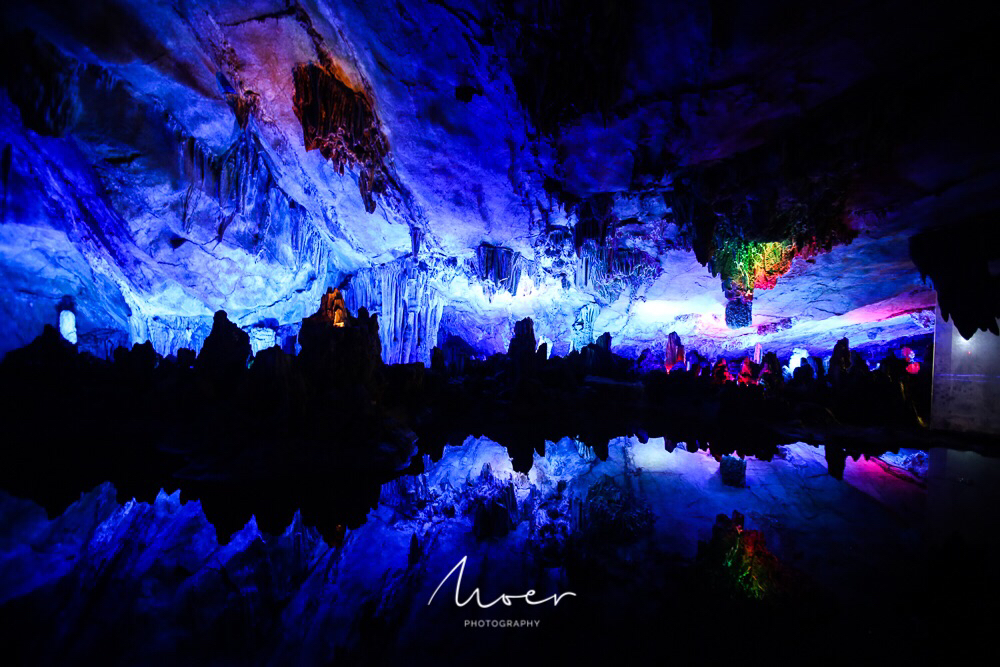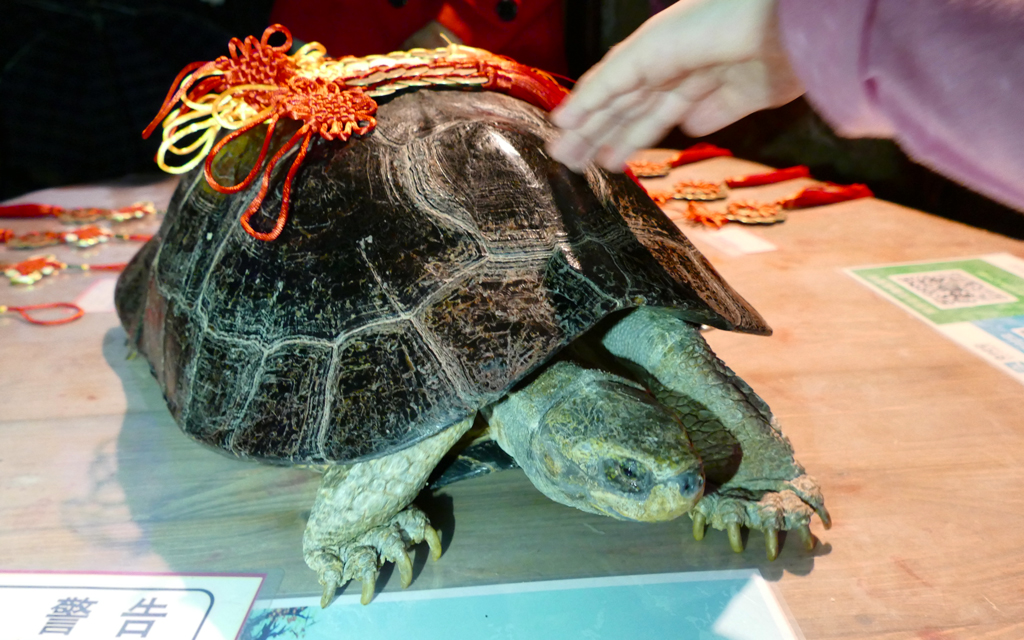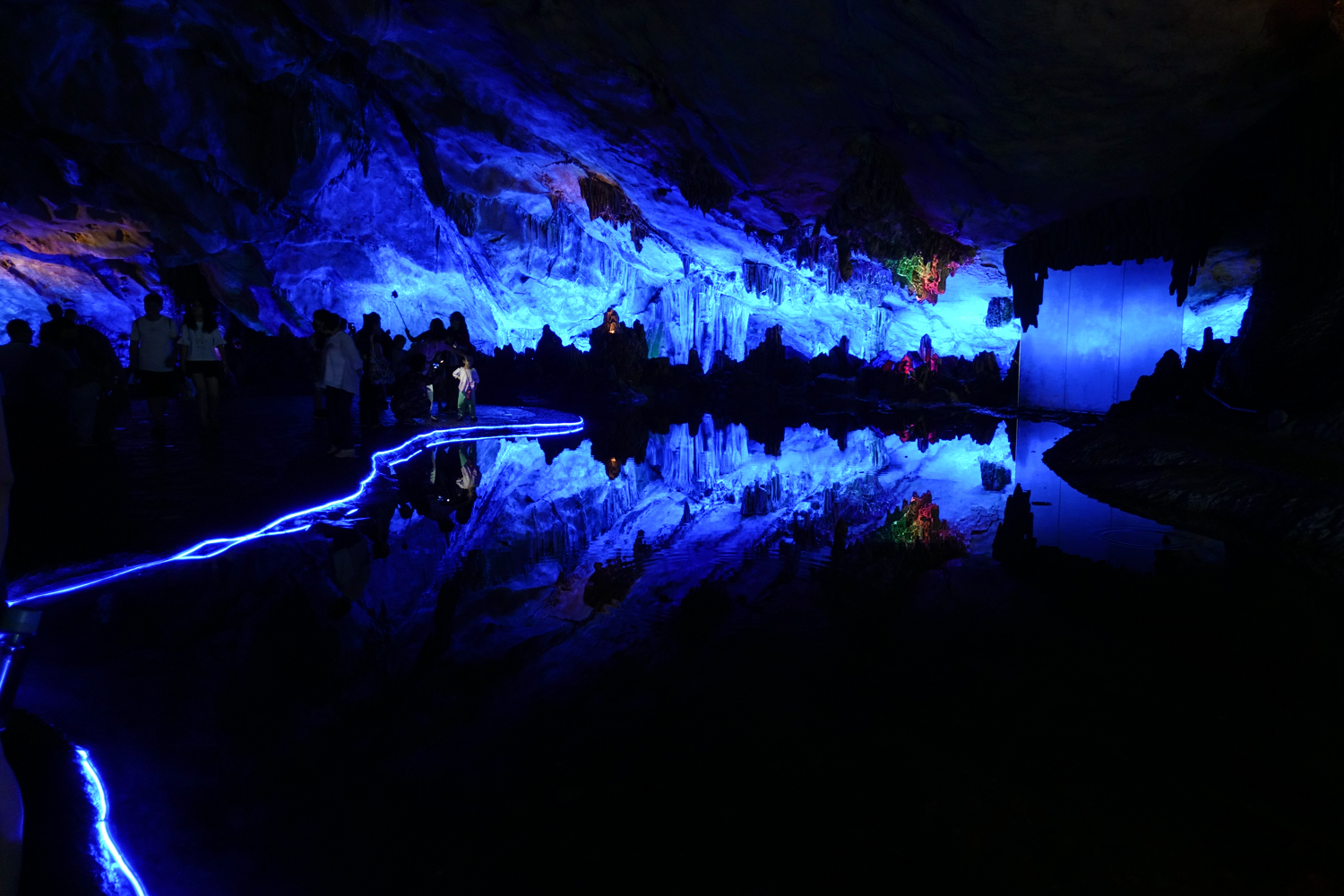 Reed Flute Cave Tourist Map
How To Get To Reed Flute Cave
By Taxi
from city center to Reed Flute Cave , it will take about 10-20 min
Practical Chinese:for taxi driver
pls take us to Reed Flute Cave
请载我们到芦笛岩